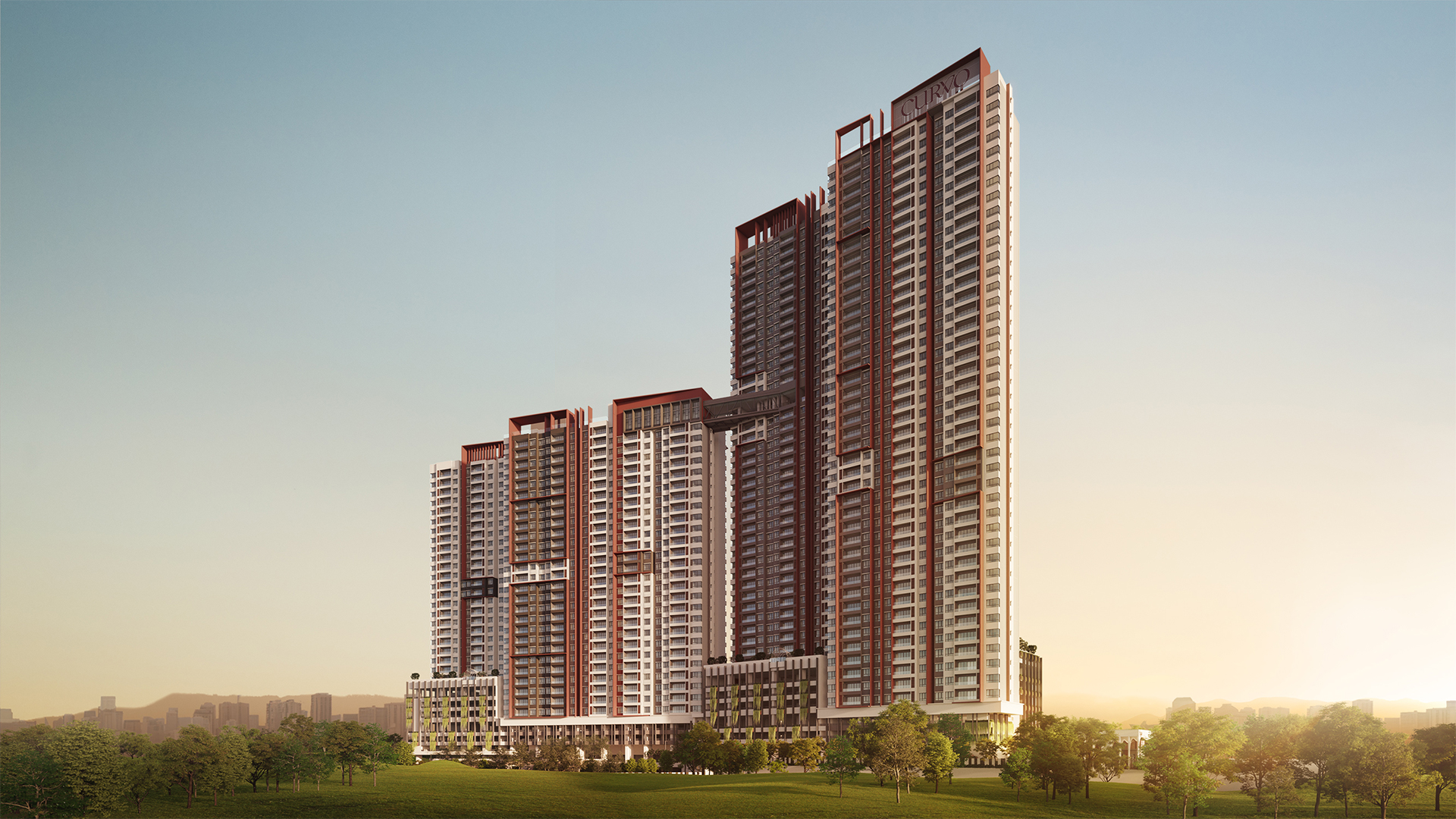 Finding a high-rise property that ticks all the boxes is never easy. There are many things to consider. Is the residence well-connected to other areas of the city? What is the neighbourhood like? What kind of facilities are available? The list goes on. Coupled with Kuala Lumpur's ever-increasing number of high-rise properties on offer, it can be overwhelming for anyone looking to start a new chapter of their life. 
Curvo Residences, the first integrated development in Setapak by SkyWorld Development Berhad, aims to satisfy residents with five key factors. After all, it is in their name: Curvo is an acronym that stands for Connectivity, Urbanity, Recreation, Versatility and Oasis.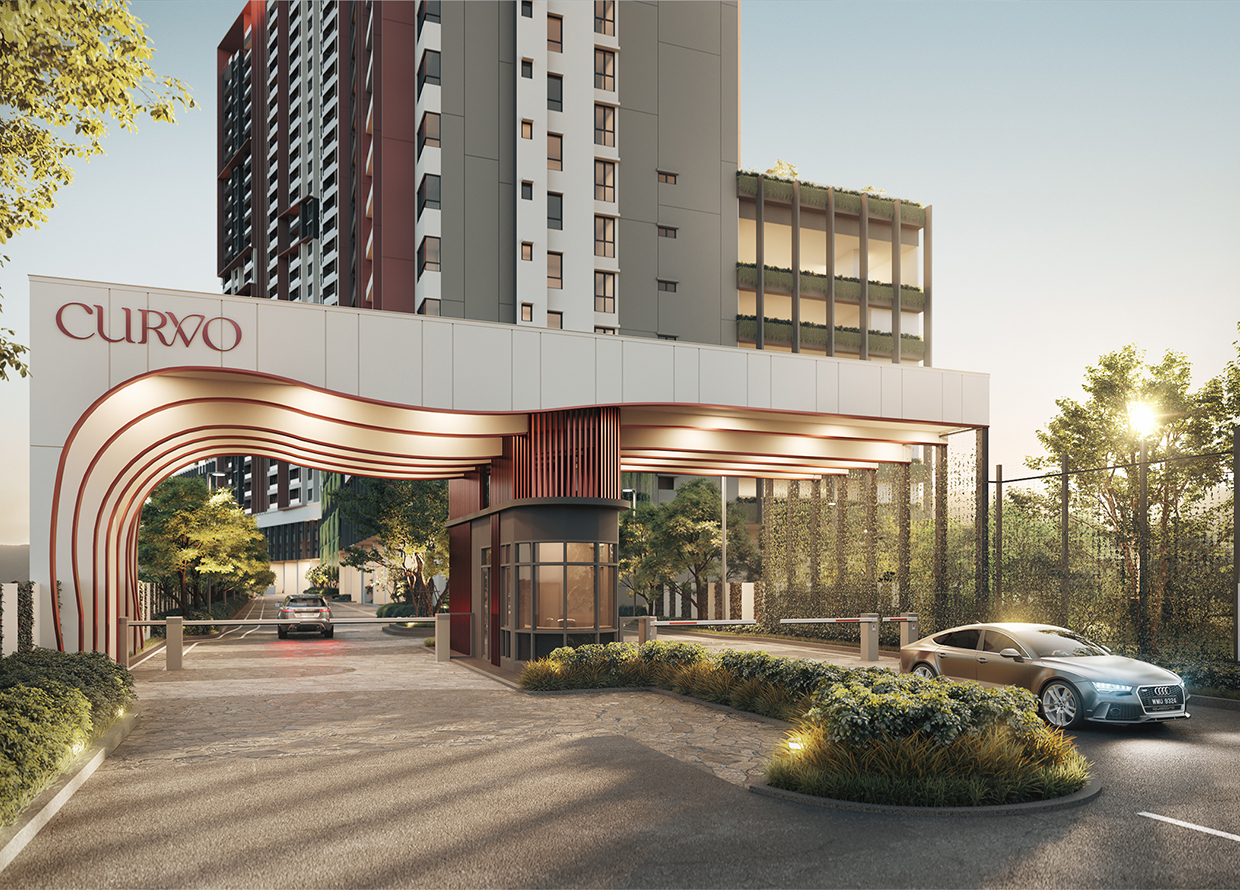 The property sits on 4.43 acres of land and is inspired by the Japanese philosophy of wabi-sabi. The word "wabi" comes from the root word "wa" and carries the meaning of harmony, tranquillity and balance; while "sabi" expresses the effect of time on an object. Curvo Residences embraces wabi-sabi in its ID concept with an emphasis on using raw textures, earthy hues, and natural materials for its interiors and exteriors. By doing so, the property hopes to cultivate a sense of joy and respite for its residents from the bustling cities outside.
With a focus on these core values, Curvo Residences is KL's latest urban community that elevates contemporary living to the next level with its healthy living, healthy building concept.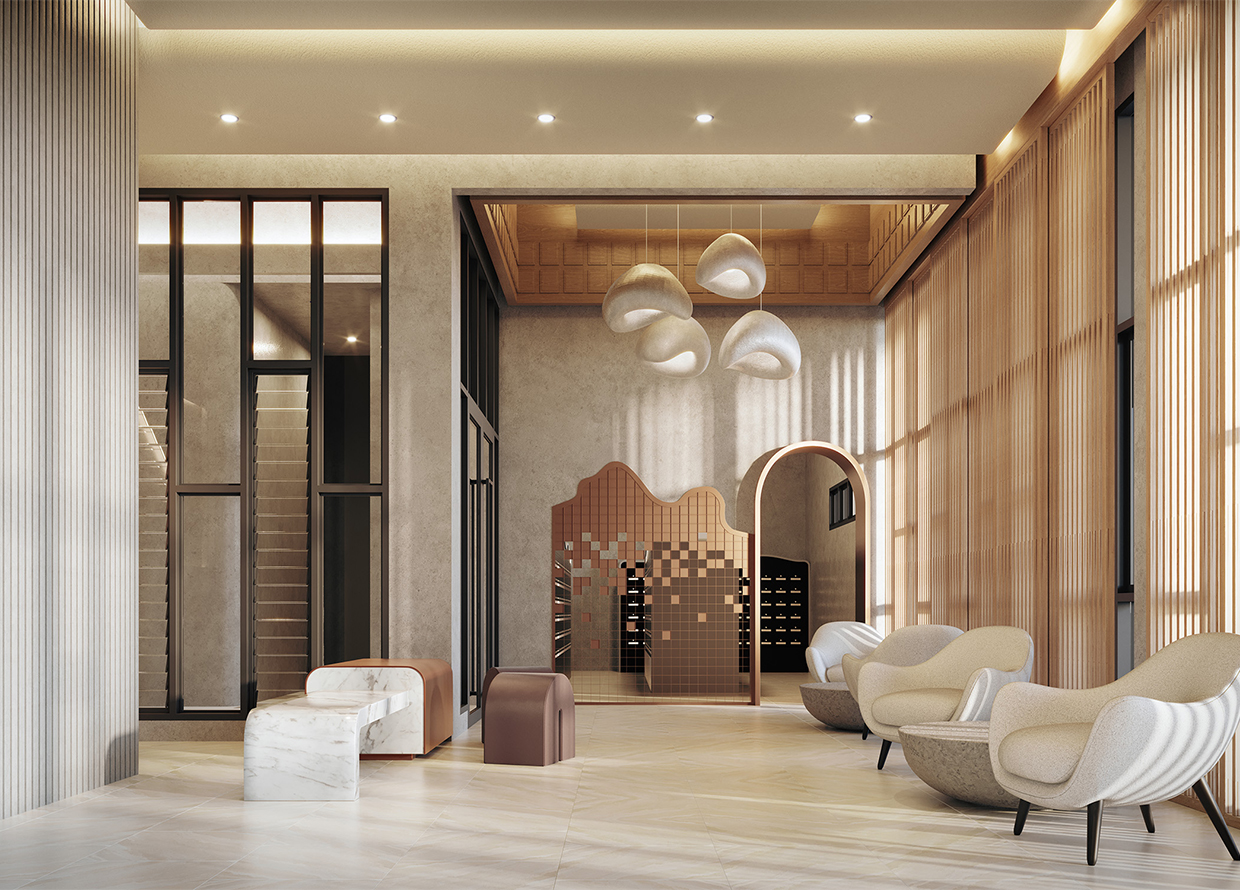 So before you say "yes" and accept those keys to your new condominium, read on for more details on what to look for before moving into a high-rise property. 
Location is not the same as connectivity 
It's easy to confuse the two. Just because a property is situated in a good location such as a trendy and bustling area, doesn't mean that it offers good connectivity. Most people move into high-rise residences for the convenience of having everything in one location and easy access to other amenities nearby. Therefore, it's essential for high-rises to be well-connected as connectivity can make or break any location. Fortunately, Curvo Residences has both a good location and excellent connectivity.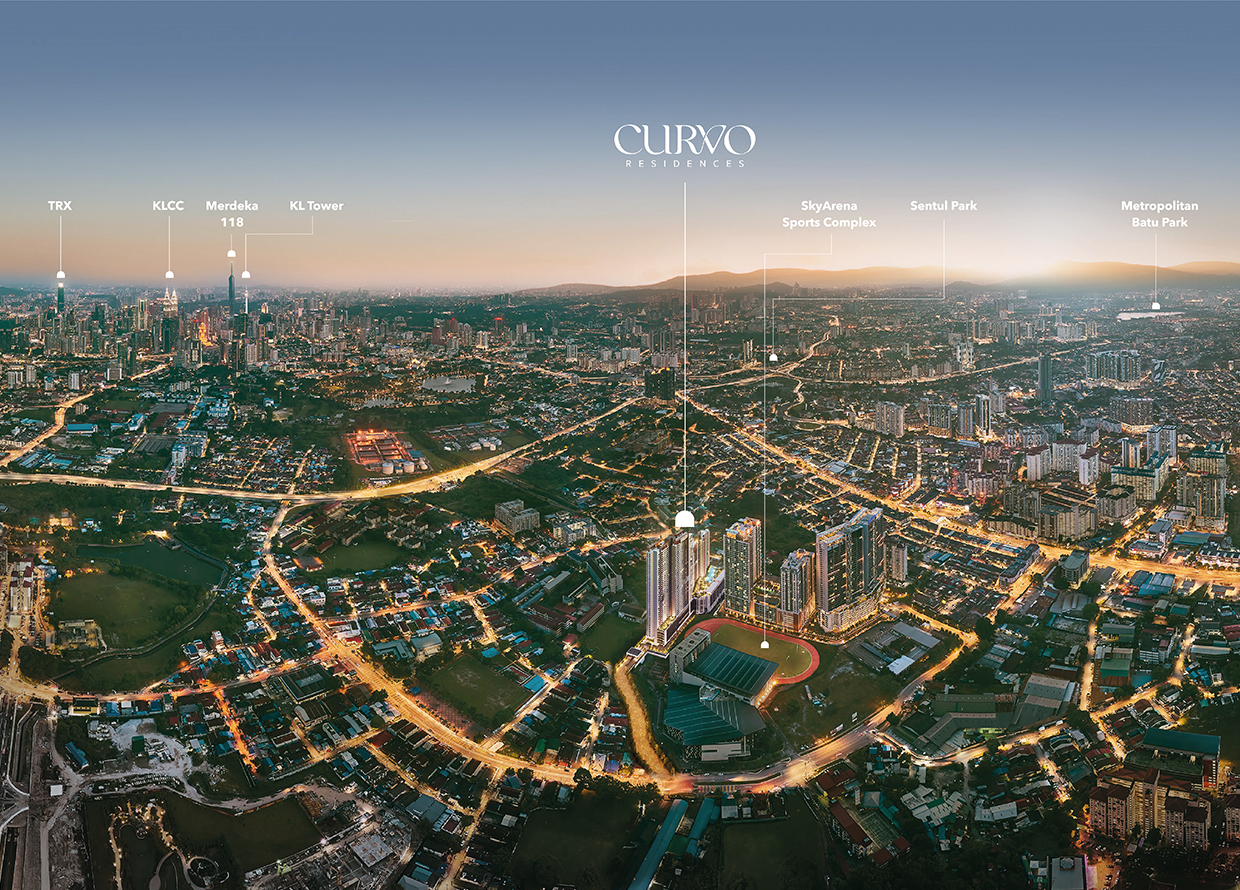 Setapak's accessibility has drastically improved over the years, largely contributed by the access to highways such as Jalan Genting Klang, Kuala Lumpur Middle Ring Road 2 (MRR2), the Duta-Ulu Kelang Expressway (DUKE), the Ampang-Kuala Lumpur Elevated Highway (AKLEH) and the Setiawangsa-Pantai Expressway (DUKE 3). You can also get around via other major roads such as Jalan Gombak and Jalan Tun Razak.
When it comes to public transportation, the area has ubiquitous access to a network of stations, namely Wangsa Maju LRT station, Sri Rampai LRT station, Setiawangsa LRT station and the upcoming station in Setapak along MRT Line 3, which is slated for completion by 2024. With a proposed station in Air Panas, the MRT line will open up access to more areas such as Sentul, Bandar Malaysia, Petaling Jaya, Segambut, and KL Eco City.
Made for urban life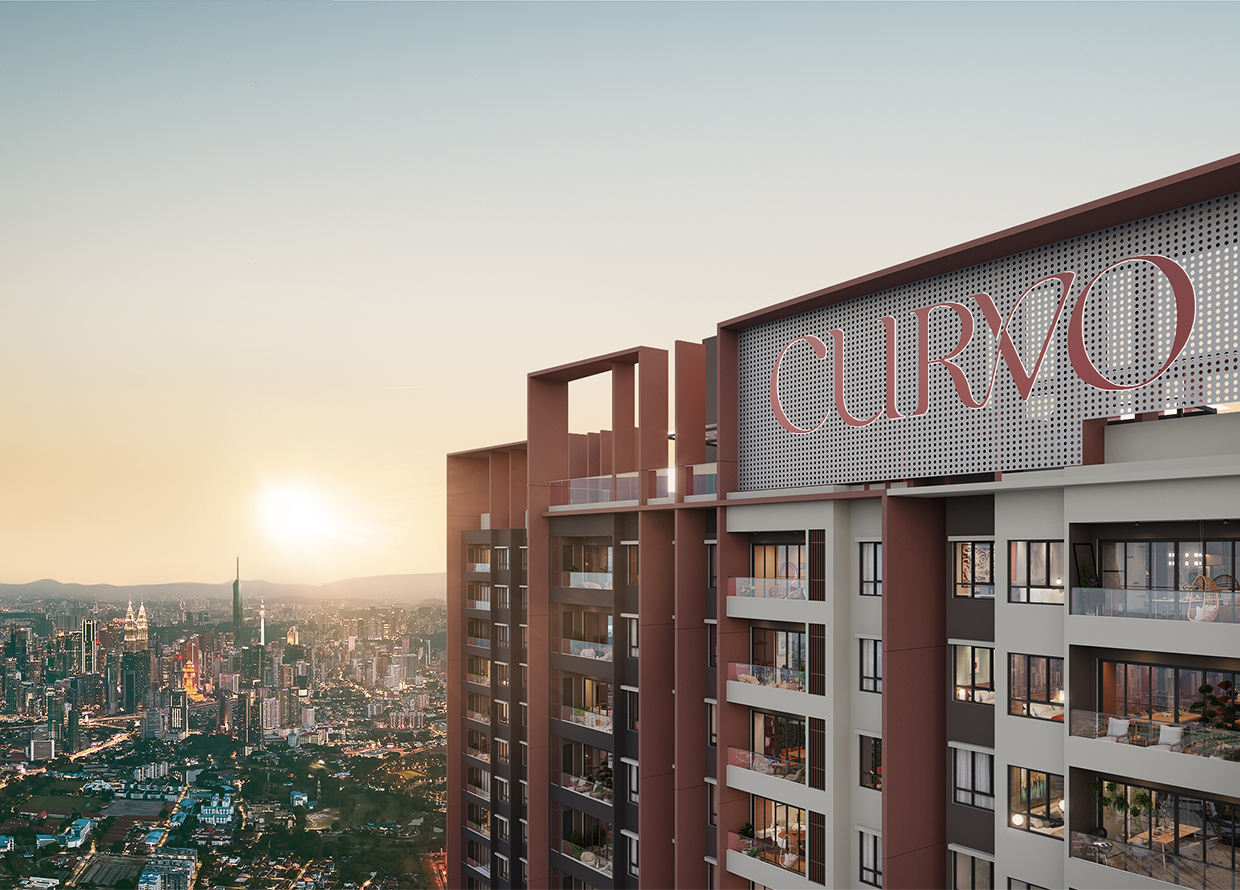 Part of the reason why people look for high-rise residences in the city is because of the appeal of an urban lifestyle. There are many perks and activities which attract residents to its exciting and livable environment. Potential dwellers should consider how they see themselves fitting into the urban and social fabric of the area and the types of conveniences that are within reach.
Over the years, Setapak has evolved from a tin-mining and rubber estate town to a thriving urban township. Today, there are various shopping malls such as Setapak Central Mall, KL East Mall and Wangsa Walk Mall; educational institutions such as TAR University College and Fairview International School; and healthcare providers including Columbia Asia Hospital, KL General Hospital and KPJ Tawakkal. 
Healthy living in the city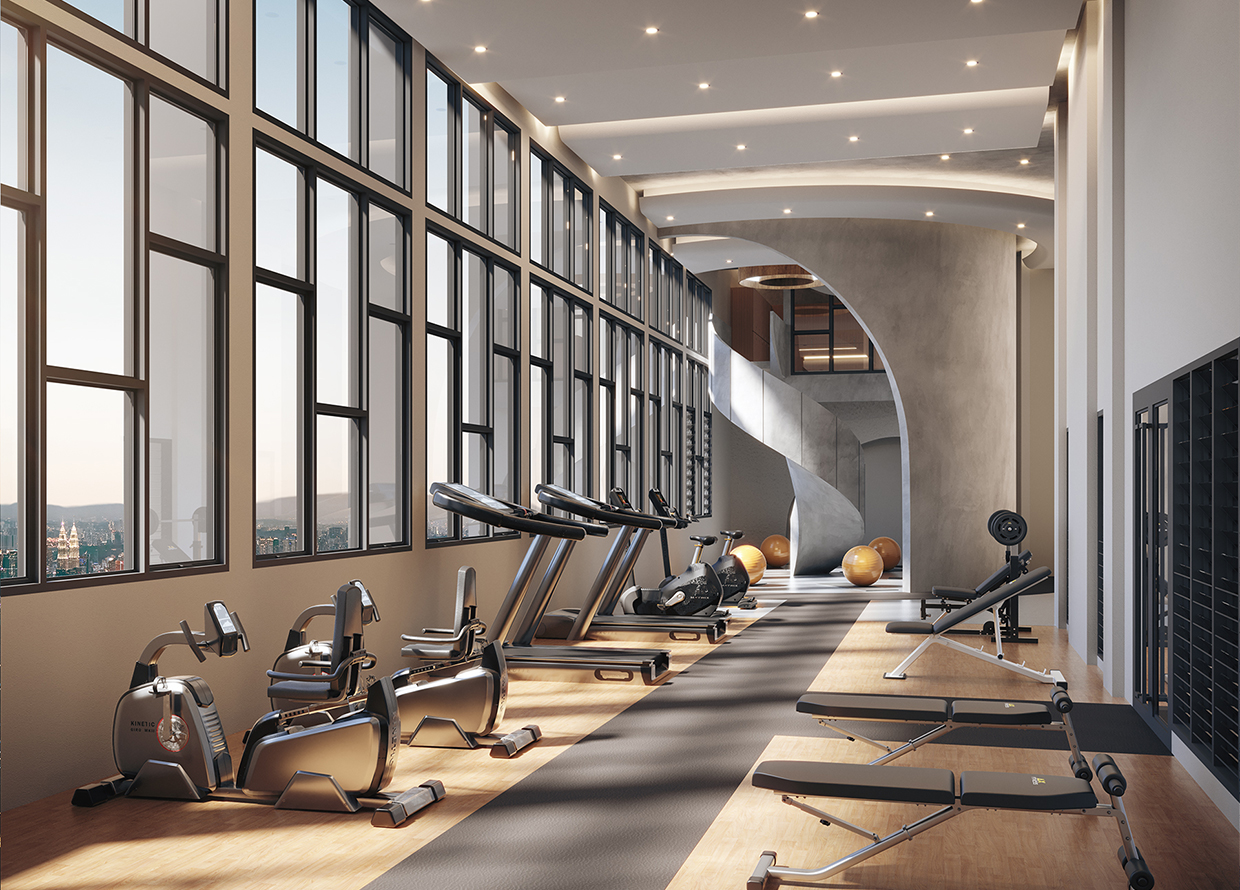 For those more health-conscious, consider whether the area promotes and encourages healthy living in the city. Are there gyms nearby or sports facilities that can be used? Curvo Residences is the first integrated development in Setapak which features the SkyArena Sports KL as part of the masterplan. Located next to the residential development, the sports complex offers up to 40 types of state-of-the-art sports facilities such as a 10-lane FINA-certified Olympic-sized swimming pool, four squash courts, 14 BWF-standard badminton courts, a track and field, a football field, just to name a few. 
An oasis in the city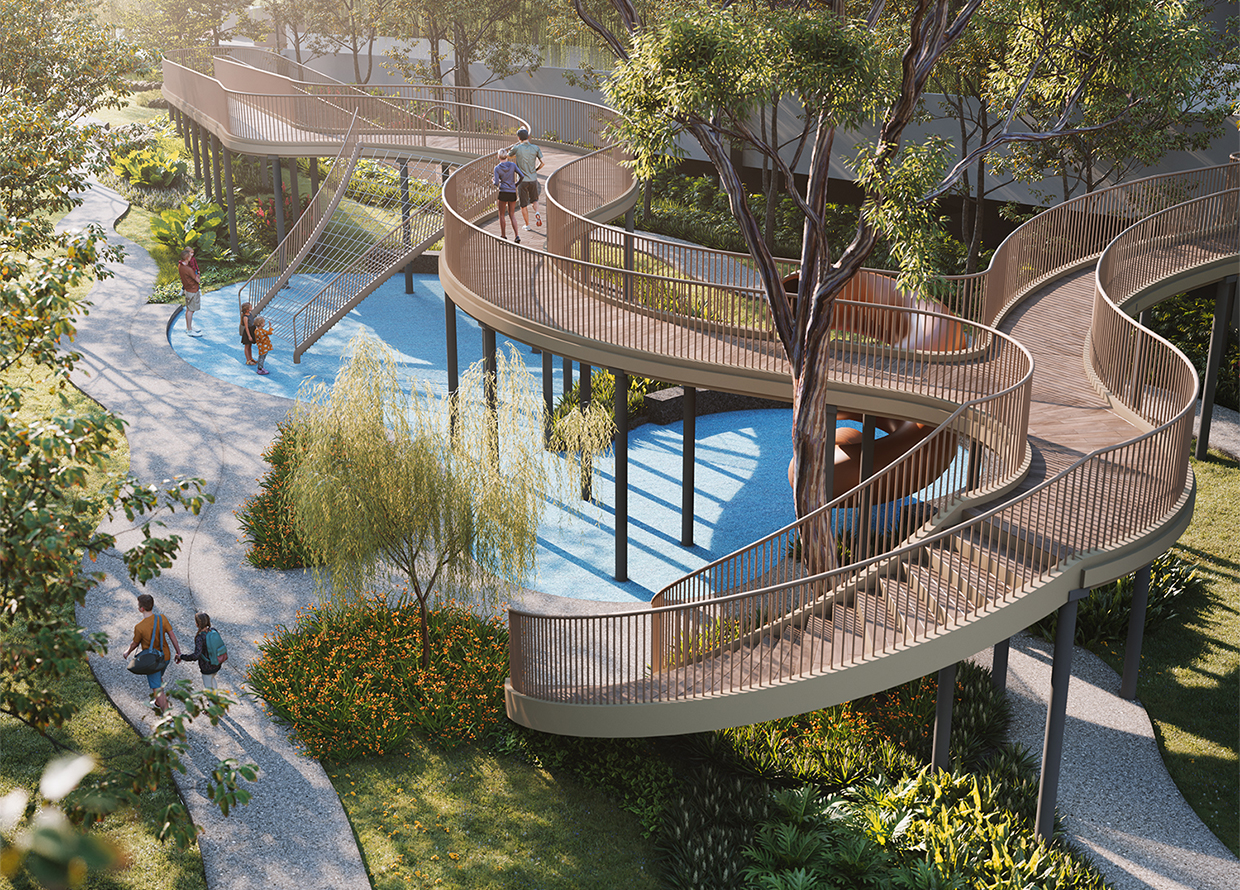 A home is meant to be your safe space—the one place where you feel the most comfortable, secure and at peace. Curvo Residences aims to be this tranquil abode for you as there are over 50 top-notch facilities across the development, all designed with your lifestyle and well-being in mind. 
From exercising and relaxing to organising social gatherings, residents will never be bored with various recreational features found from the sub-basement and level ground all the way to the sky deck. Some notable facilities include the Nature Rhythm Park, Forest Jog Trail and Cycling Lane.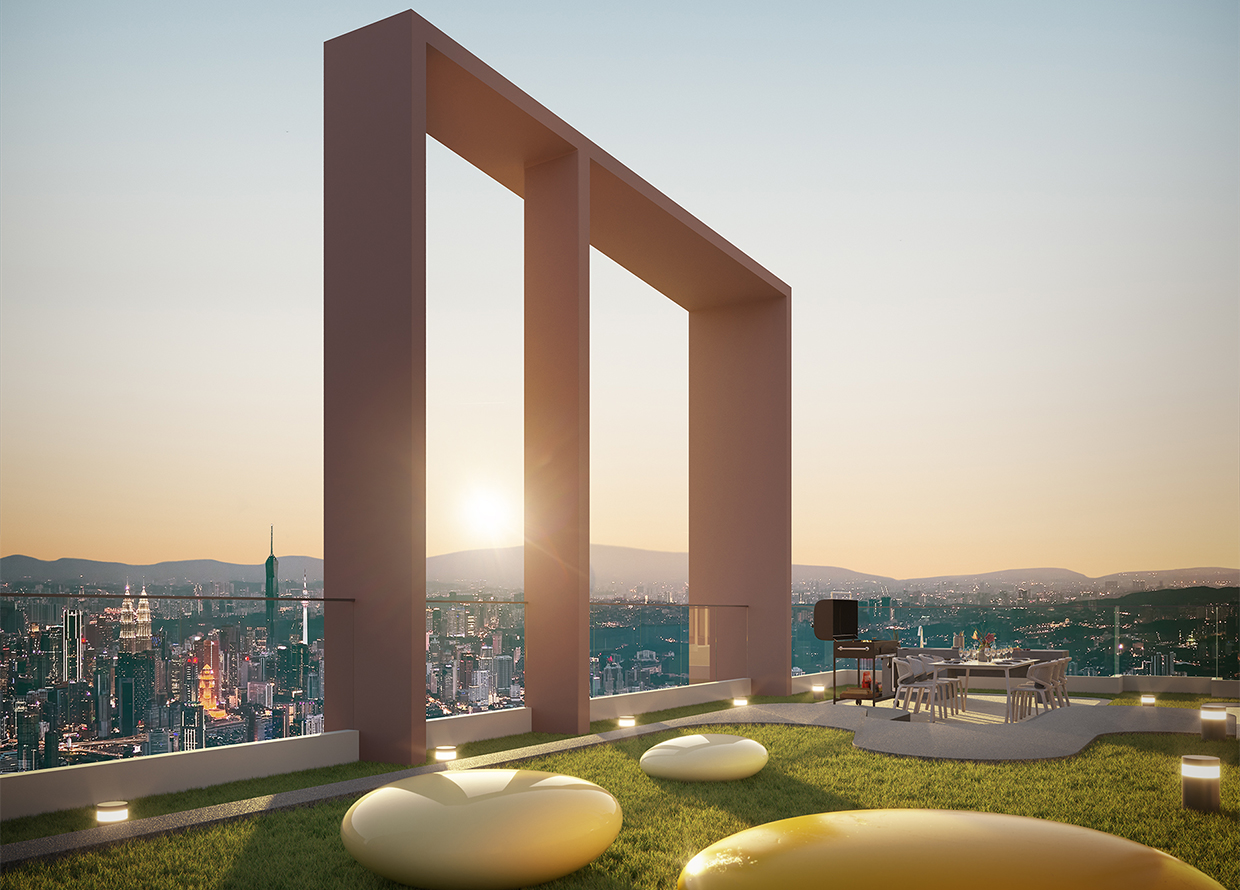 Level seven houses the Library Nook, Terrace Garden, Infinity Lap Pool, Urban Farm and many more. Furthermore, level 29 offers the Skybridge with SkyGolfer's Arena, the Singing Room and the Panoramic Loft. Other than that, the rooftop brings residents to the SkyDeck, Moonlight Terrace and Stargazing Terrace where the stunning city skyline awaits.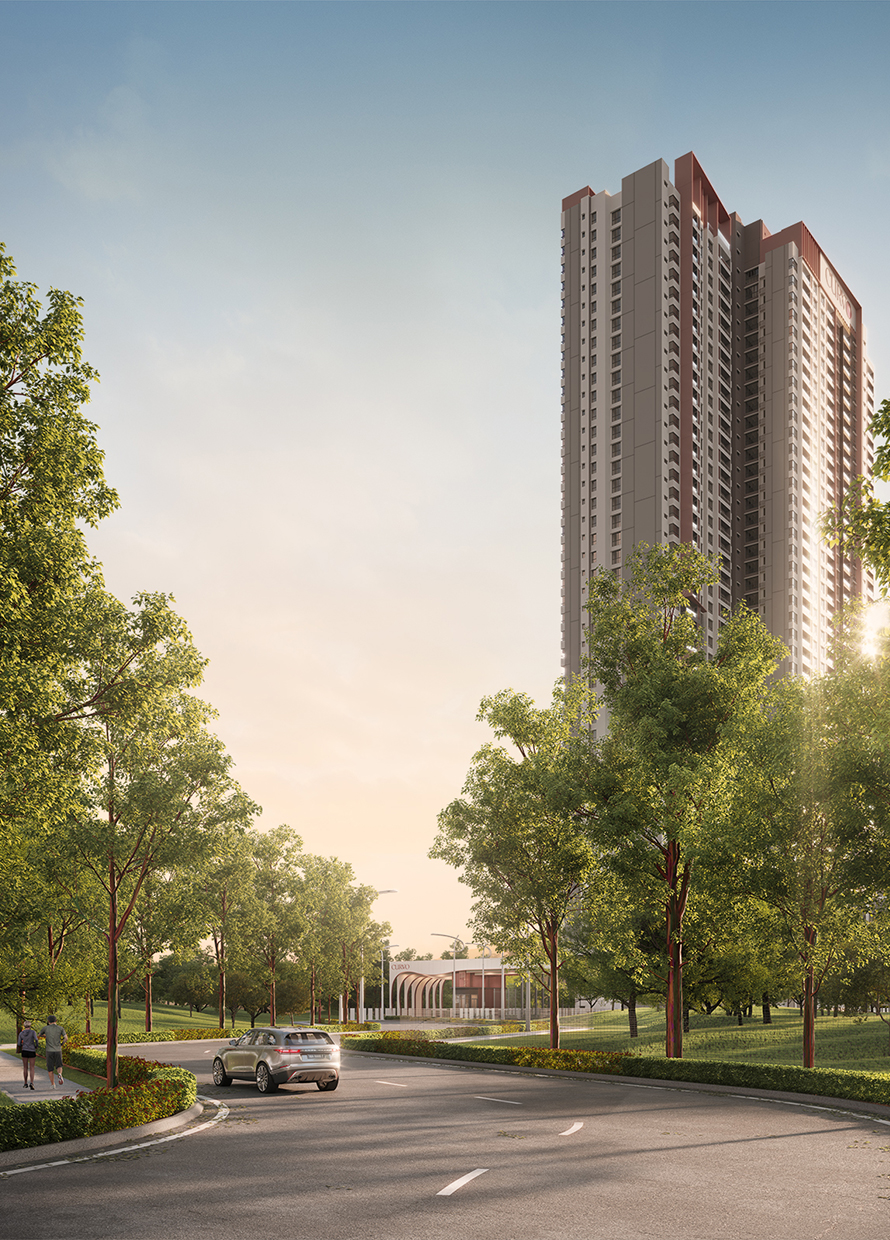 Moreover, going home will literally feel as though you are entering an oasis away from the bustling cities as a 200-metre tree-lined boulevard driveway greets you with its lush greenery.
Something for everyone
Deciding on a home is not an easy task, which is why you don't want to make it any harder by presenting yourself with limited choices (we're not one for settling!). Does the property only offer one unit type? Are there different layouts available?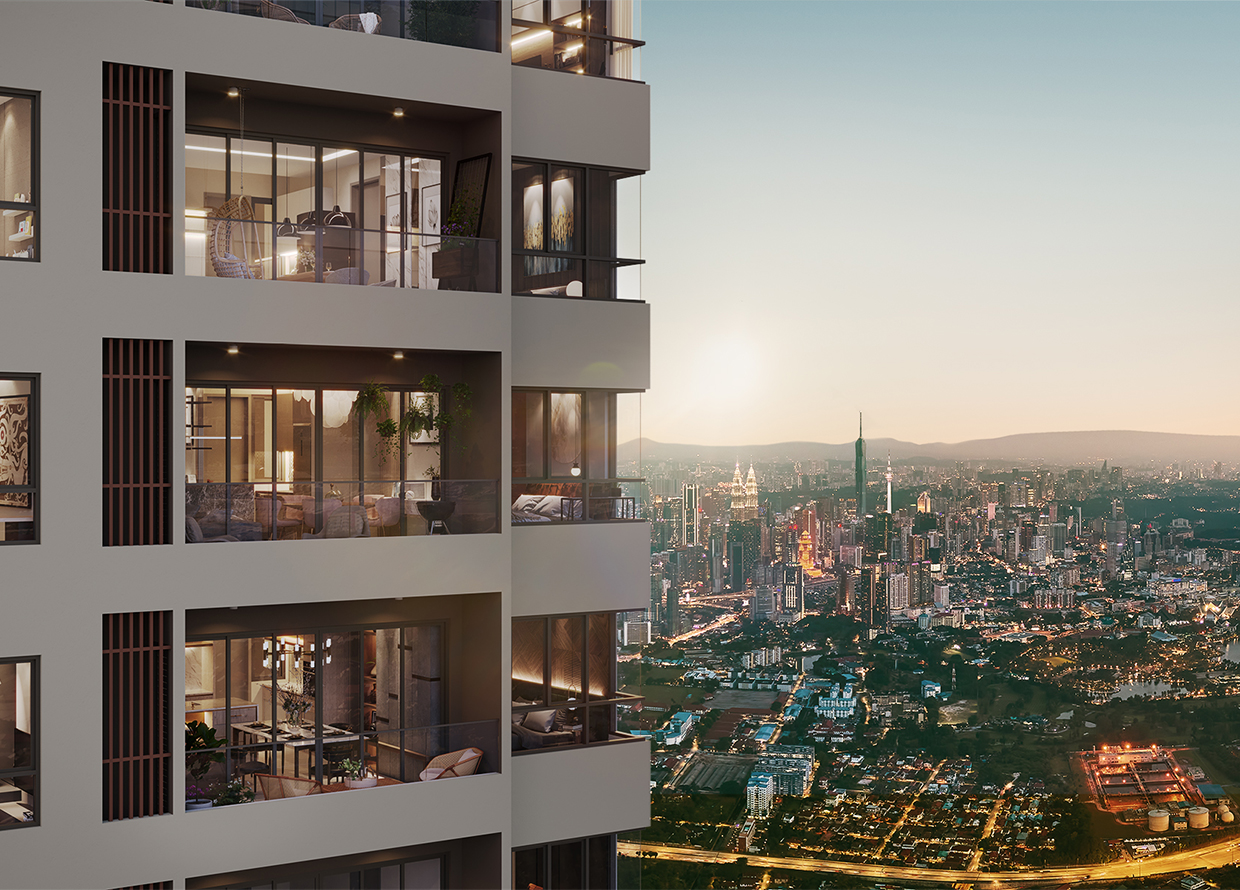 Ideal for any generation of home dwellers, Curvo Residences showcases its versatile portfolio of three different layout types with North-South orientations ranging from 952 square feet to 1,345 square feet with plenty of natural sunlight pouring in. All three units boast a spacious living and dining space with an island and a large balcony. 
Healthy building, healthy living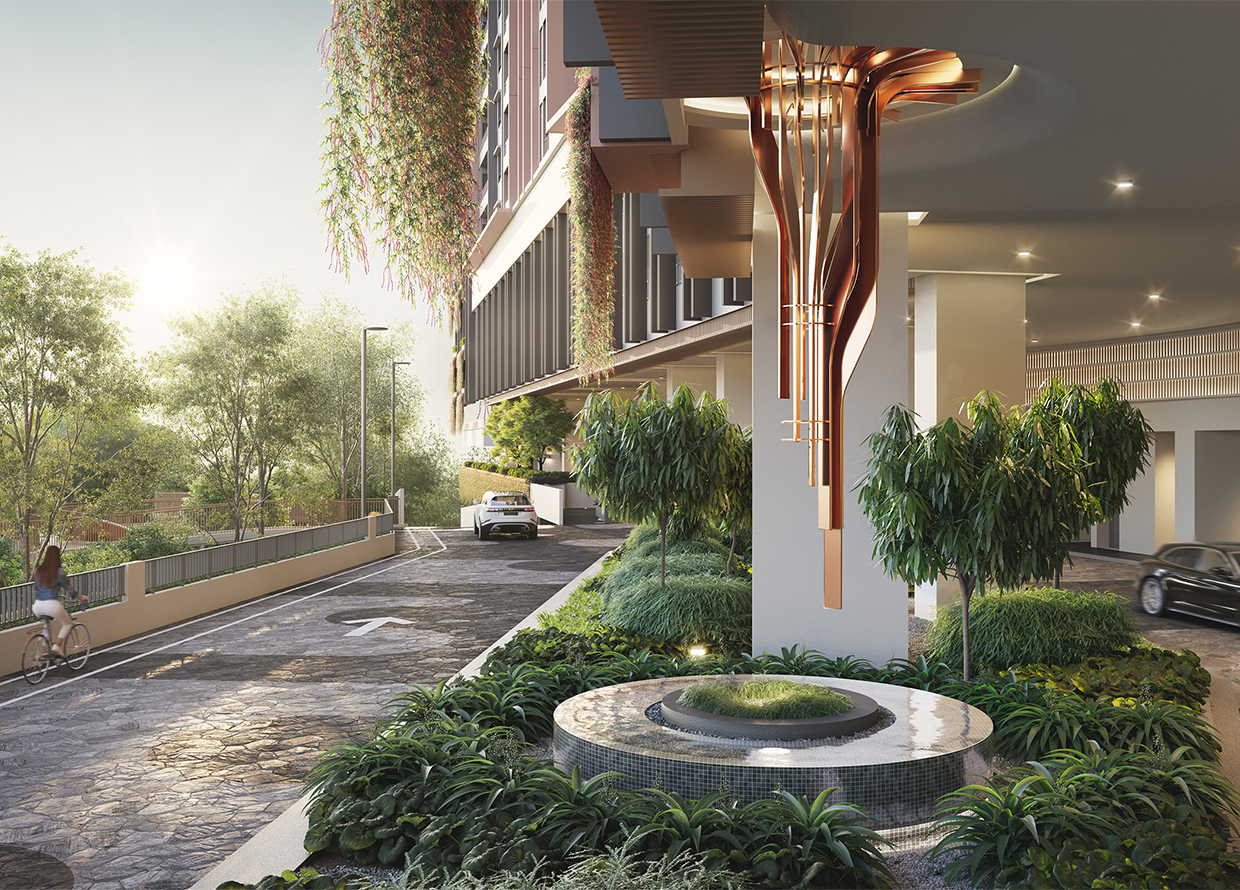 What are the other unique and innovative features that the property offers that elevate it from the rest? For Curvo Residences, it's the property's eco-conscious focus that seeks to make your stay not only comfortable but environmentally friendly and surrounded by nature. Within the two blocks of 830 units, there are several unique features to do just that. 
For one, the Lift Intelligent Group Control System optimises the allocation and operation of lifts for residents, thus reducing the average wait time by up to 10 per cent and electrical usage. There is also the Automated Waste Control System (AWCS) whereby rubbish is disposed of through chutes and directly transported to sealed containers, minimising littering around the property and encouraging efficient waste management.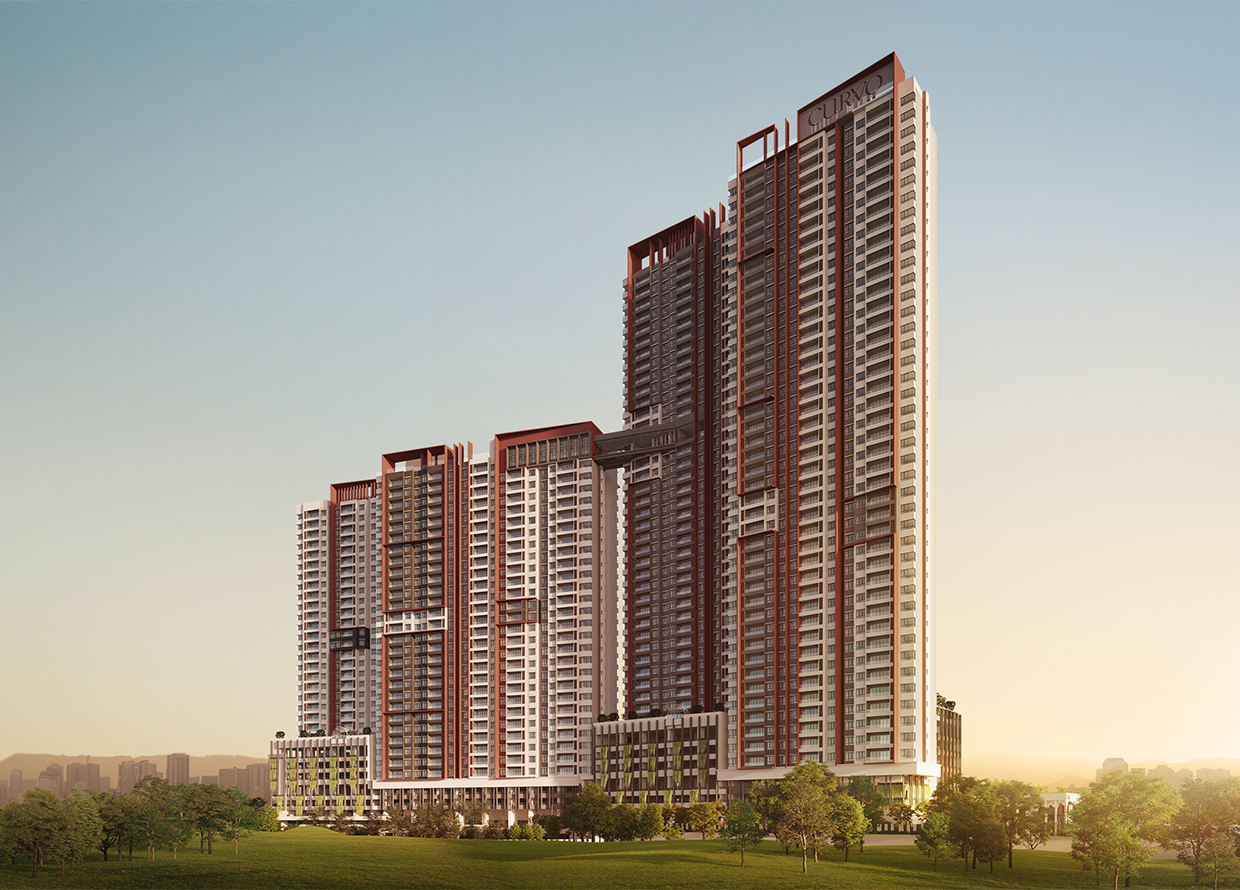 Further, the buildings are powered by Solar PV Panels which provide the development with an inexhaustive source of renewable energy. In turn, this will reduce carbon emissions and maximise the use of leftover space in the building, making Curvo Residences an eco-friendly residential property.
EV Charging stations are available for environmentally friendly residents who own electric vehicles. There are also Car Park Direct Speed Ramps available, which means residents no longer have to dread driving up to high car park floors but instead, immediately access their car park level.
Experience Curvo Residences for yourself
The presence of these holistic living elements is a testament to SkyWorld Development Bhd as an exemplary developer in crafting living spaces that resonate with the desires and aspirations of the people.
Curvo Residences has been honoured with the Residential High Rise Architecture Award at the prestigious Asia Pacific Property Awards 2023 and The Skyline Award 2023 by Star Property. Reflecting this benchmark, Curvo Residences has also complied with the QLASSIC standard and has a Green Certified Building certification which will cater to not only first-time homebuyers but also multi-generational families looking to stay in adjacent units.
For more information, browse the Curvo Residences website or call (03) 9212-3116. Alternatively, head to SkyWorld Gallery @ Setapak to experience the magnificence of Curvo Residences first-hand.
For more reads on finding or furnishing your home, head here.
| | |
| --- | --- |
| SHARE THE STORY | |
| Explore More | |