Fashion
Quiet Luxury: All you need to know about the lavish trend and how to achieve the look
Money talks, wealth whispers
Images from The Row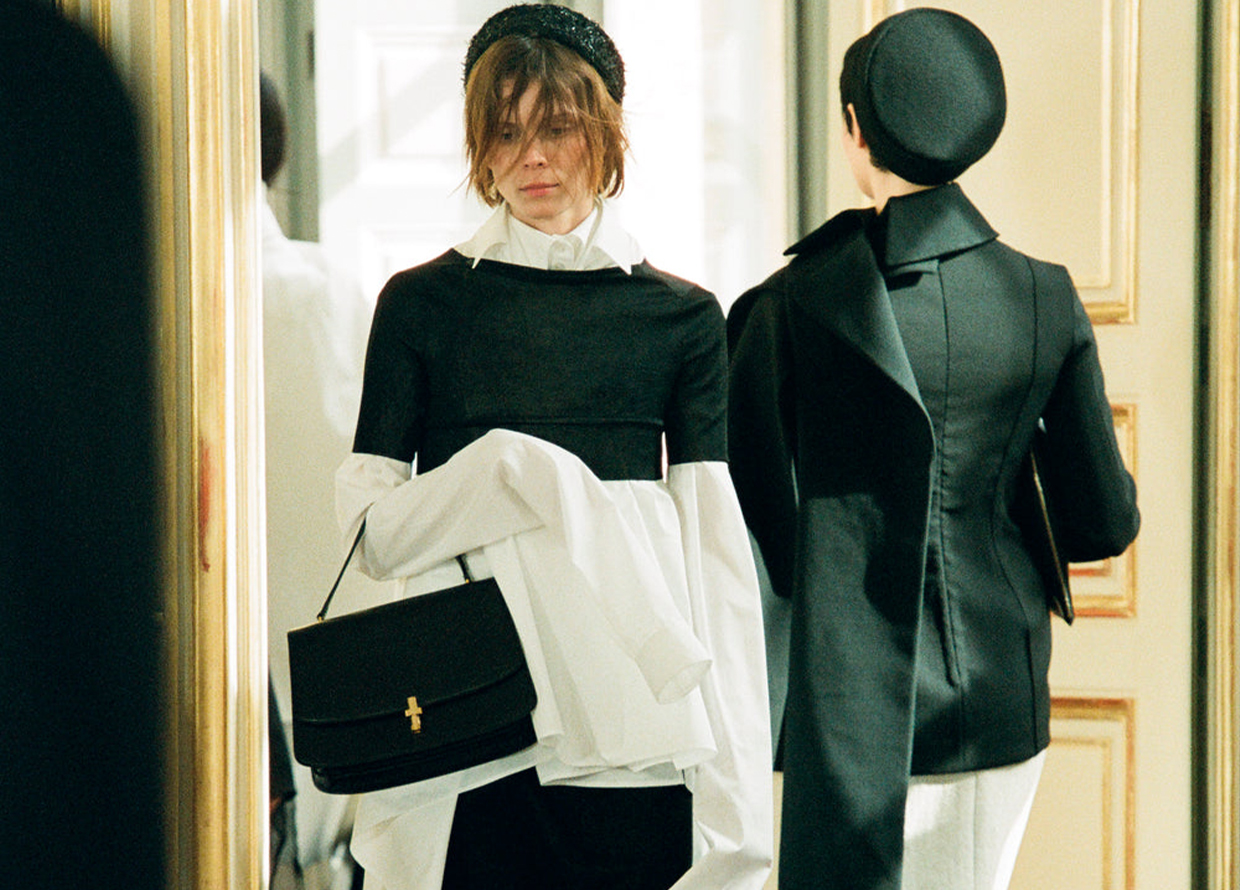 When maximalist extravagance took over the fashion world in full swing during the sprightly decade of the '90s, almost every trend that defined the following years were anything but plain or restrained. It all started with the unforgettable logomania craze that emerged in the '80s, pioneered by none other than the legendary Dapper Dan, who originated luxury streetwear with his infamous logo-decked knock-offs (or knock-ups, as he likes to call them). 
Of course, none of it was legal and it wasn't long before he was forced to shut down his brand—but logomania continued to thrive. Soon, major fashion houses hopped on the bandwagon, including those that drove him out of business with lawsuits, and out came the endless stream of logo-decked designer items that flooded the fashion world for decades. Fast forward to today, the trend cycle has taken a 180-degree turn with the rise of quiet luxury, and the buzz is far from quiet. So, what is it?
What is quiet luxury?
View this post on Instagram
Whilst it's easy to confuse quiet luxury with the old-money aesthetic, they're quite dissimilar in the sense that you can pretty much recognise an old-money ensemble when you see it—think Ralph Lauren or Brunello Cucinelli. Conceptually, you don't necessarily have to come from generational wealth to emulate the look; you just need to know how to nail it. As far as styling goes, simply look to the ultimate old-money fashion icon Princess Diana for inspo. 
View this post on Instagram
On the other hand, quiet luxury is a lot more minimalist and relaxed. Chic, even. It's essentially the idea that "less is more" and investing in comfortable, exquisitely crafted wardrobe staples that will stand the test of time. Now, how do you emulate the look? Well, the thing about quiet luxury is that it's not about style; it's all about quality. To put it simply, the style is money. 
The typical quiet luxury ensemble is often made up of versatile elevated basics like a pair of relaxed-fit pleated trousers, a plain sweater, or a white button-up—but expensive. Most people wouldn't know that, though. Because it is, after all, quiet luxury. 
How to get the look
View this post on Instagram
Some of the prominent brands that the quiet luxury crowd adores include The Row, Bottega Veneta, Hermès, Khaite, and Jil Sander, amongst others. In terms of how they dress, think the Roys from Succession or the ever-iconic Olsen twins (AKA The Row's founders). The key is to pick something discreet. That means no flashy details or logos, has a muted tone, and above all, simple yet finely elevated. So simple, in fact, most people would assume it's just any other regular item that can be found anywhere. If anything, a quiet luxury piece radiates an "if you know, you know" vibe, often only familiar to a niche crowd of fashion enthusiasts and the ultra-wealthy. 
On that note, if you're planning to invest in a quiet luxury wardrobe yourself, start with a timeless everyday bag! Below, we've rounded up eight finest designer bags that will elevate your wardrobe (and perhaps even your grandchildren's) for many, many years to come.
Shop BURO's picks:
For more fashion reads, click here.
| | |
| --- | --- |
| SHARE THE STORY | |
| Explore More | |