Art + Design
Salone del Mobile 2023: 7 Highlights from Milan Design Week
The future of furniture
IMAGES: COURTESY OF RESPECTIVE BRANDS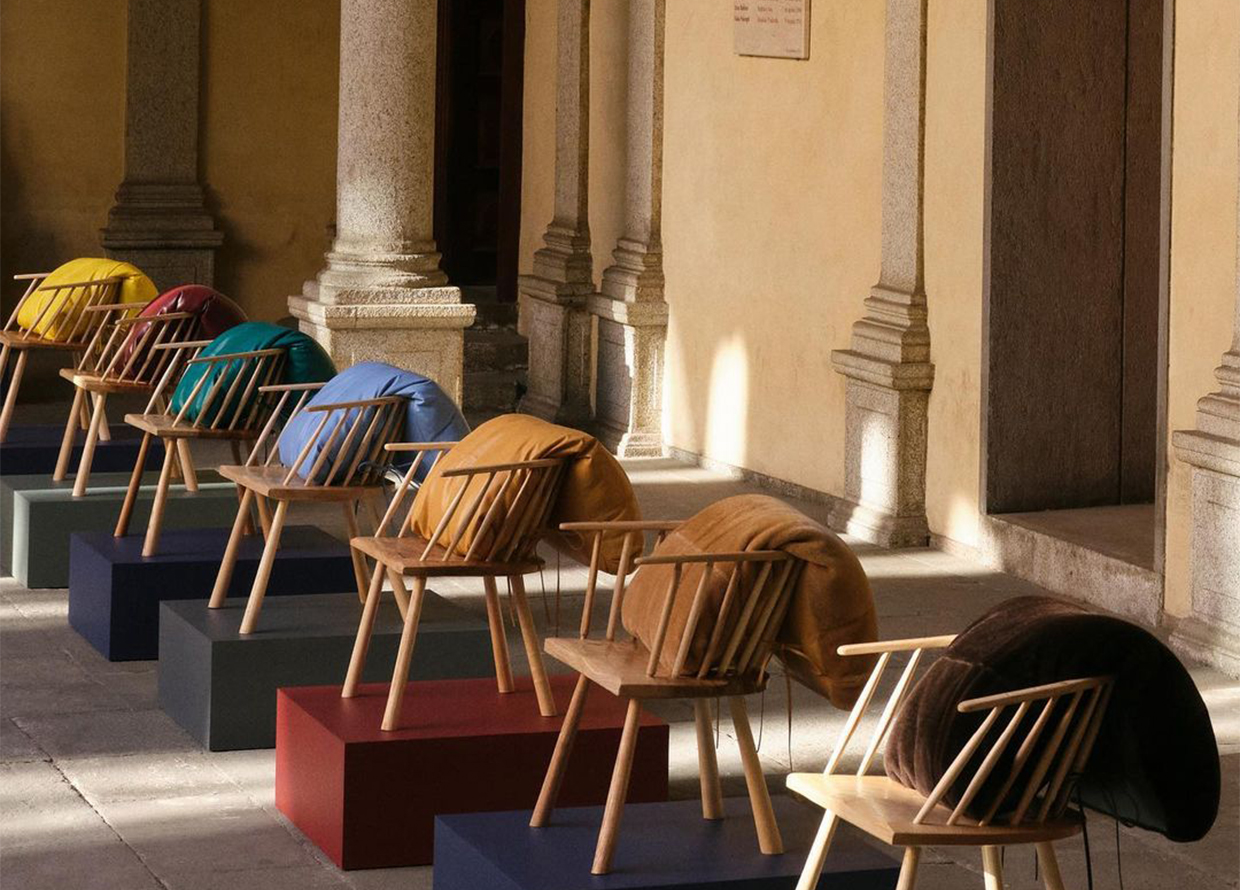 The world of furniture design just had its biggest week at the Salone del Mobile after three years of pandemic-related disruptions—and it was nothing short of spectacular. Held annually in the heart of Milan during Milan Design Week, the once-humble furniture trade show is now a one-week prestigious furniture fair and cultural programme, attracting over 300,000 visitors this year.
From 18 to 23 April, juggernauts of the art and design world came together to showcase their forward-thinking and innovative ideas, pushing and redefining the boundaries of form, functionality and creativity. Even major fashion houses such as Prada, Loewe, and more did not give this event a miss as they presented their own home design prowess with stylish and fashionable results.
From lights and chairs to tables, Salone del Mobile 2023 presented a plethora of stunning design trends that would no doubt be appearing in a home catalogue near you very soon. If you weren't in sunny Milan to see them for yourself, not to fret. We've gleaned the most memorable highlights from Salone del Mobile 2023 that you should note for your next home facelift.
Loewe, Loewe Chairs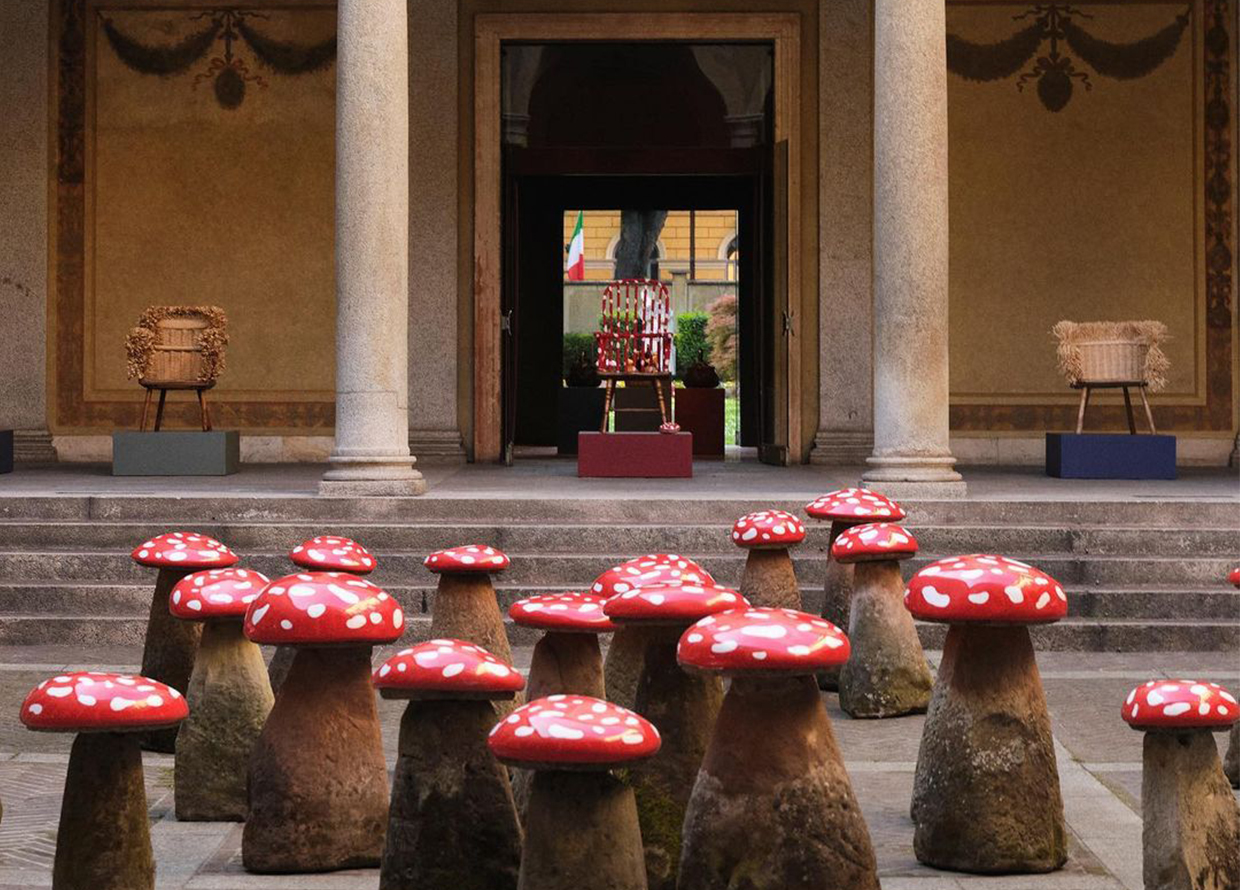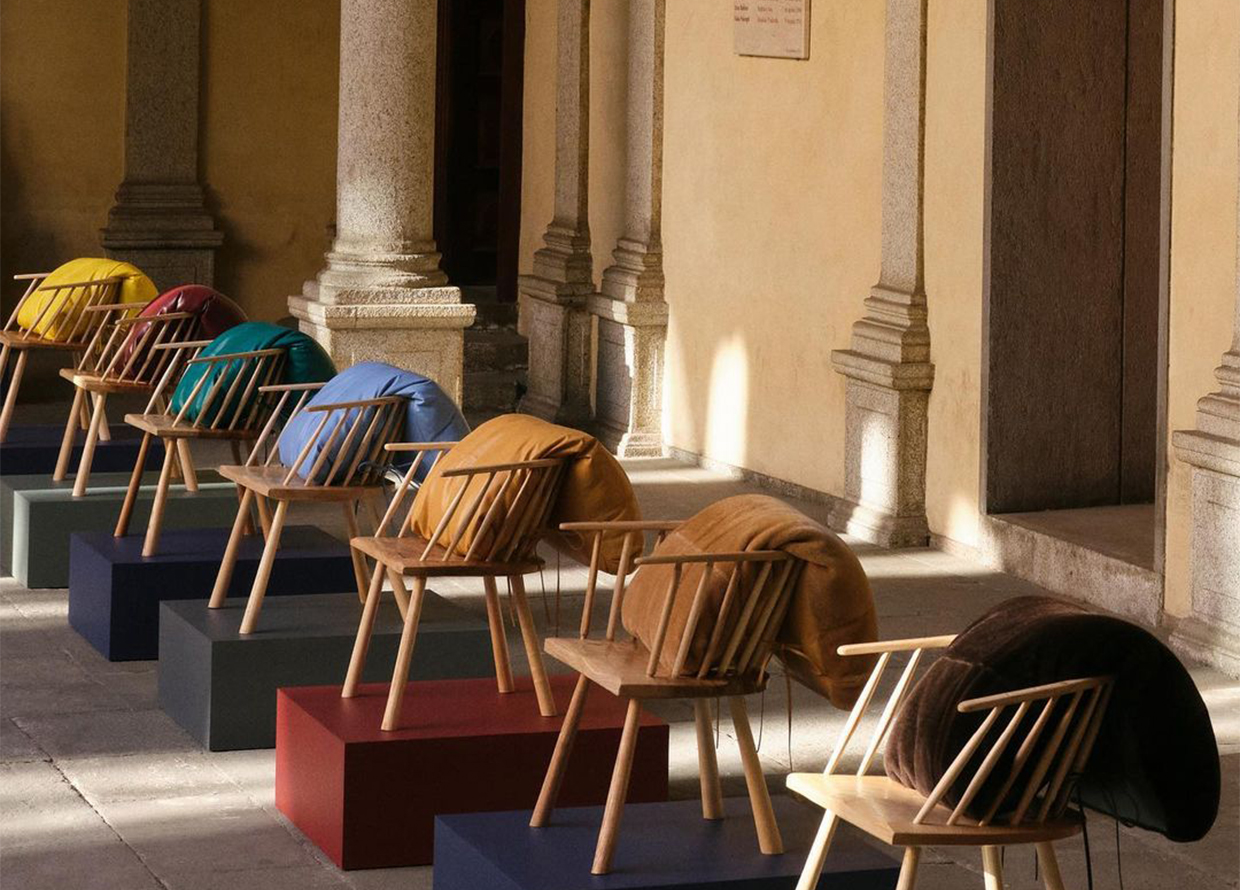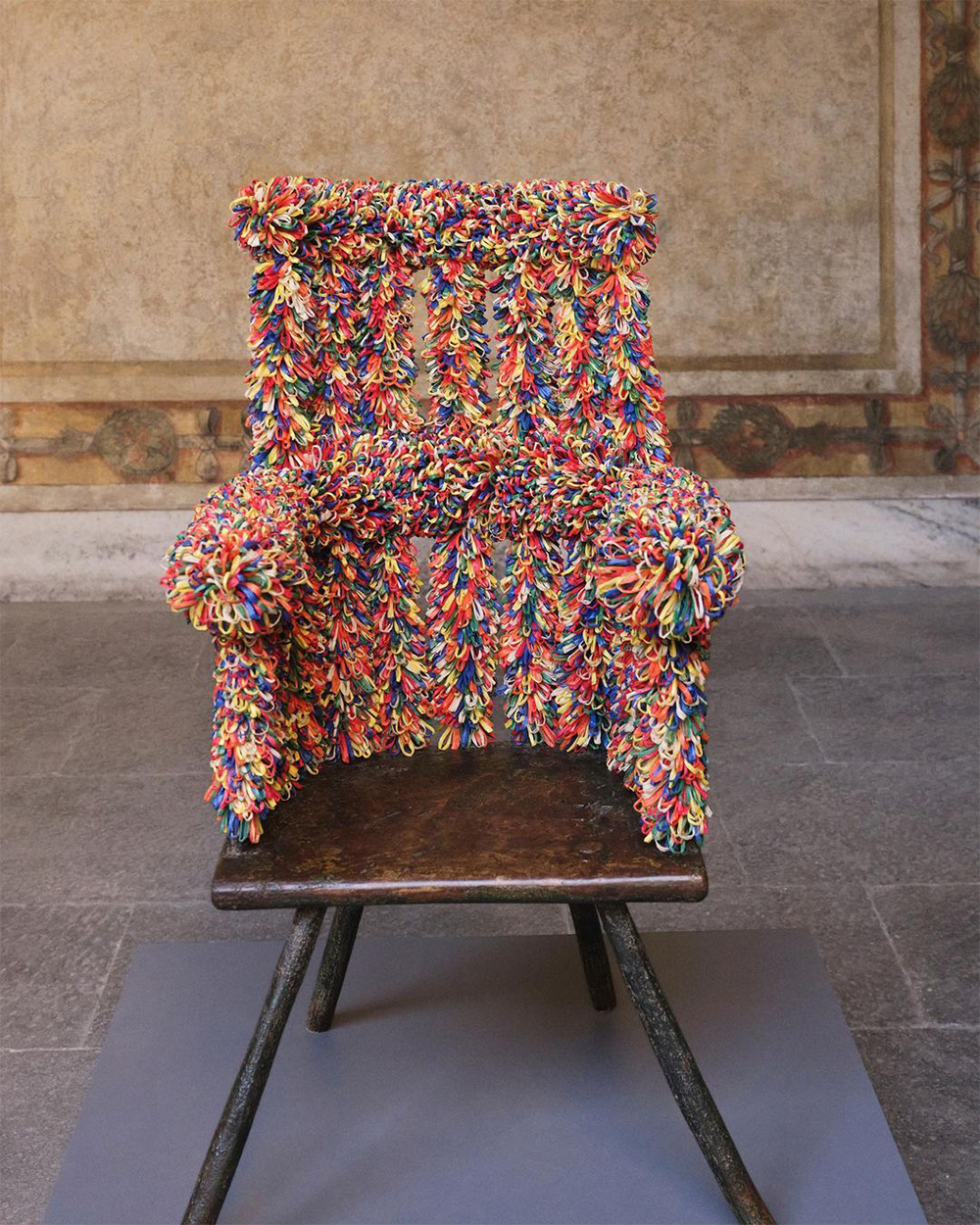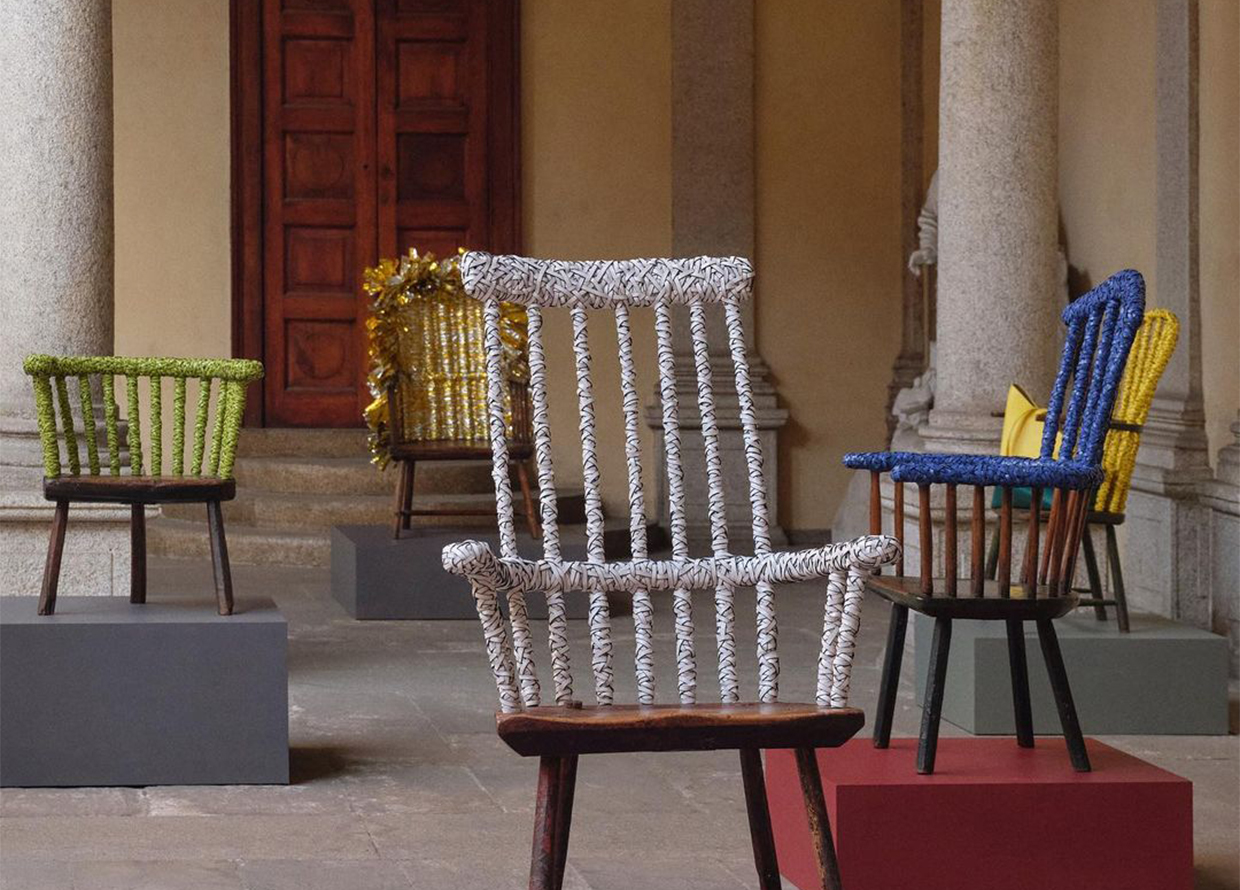 Simply titled Loewe Chairs, the Spanish luxury brand went back to basics to reimagine the ultimate form of the domestic space: the humble chair. The Maison is known for its obsessive focus on craftsmanship and expertise with leather due to its origin as a leathermaking collective. Thus, the stick chair was the perfect medium for the house to showcase different weaving techniques whilst staying true to the Loewe language by utilising materials such as leather, raffia and shearling; and experimenting beyond that with the use of foil of thermal blankets and vibrant swaths of colour. A total of 30 stick chairs were embellished: 22 are original antique pieces while the remaining eight have been crafted anew by a British atelier specialising in stick chairs. 
Prada, Prada Frames: Materials in Flux
View this post on Instagram
Returning for its second edition of Prada Frames, the fashion house fixed its lenses on its own internal code of ethics and aesthetics in the world of moving materials. Fashion and the environment have long been seen as forces on opposing sides; however, Prada curated a multidisciplinary symposium at Salone del Mobile to explore the complex relationship between design and the environment in order to bridge that gap and discover opportunities for low-impact production through innovative materials. The symposium brought together scholars and experts from various fields of research and was held over three days at Teatro Filodrammatici di Milano, one of the oldest theatres in the city. You might be thinking, "Was this too highbrow for a furniture fair?" The sold-out crowd begs to differ, so if you're able to attend next year's Salone del Mobile, be sure to cop the tickets!
Giorgio Armani, Armani/Casa Collection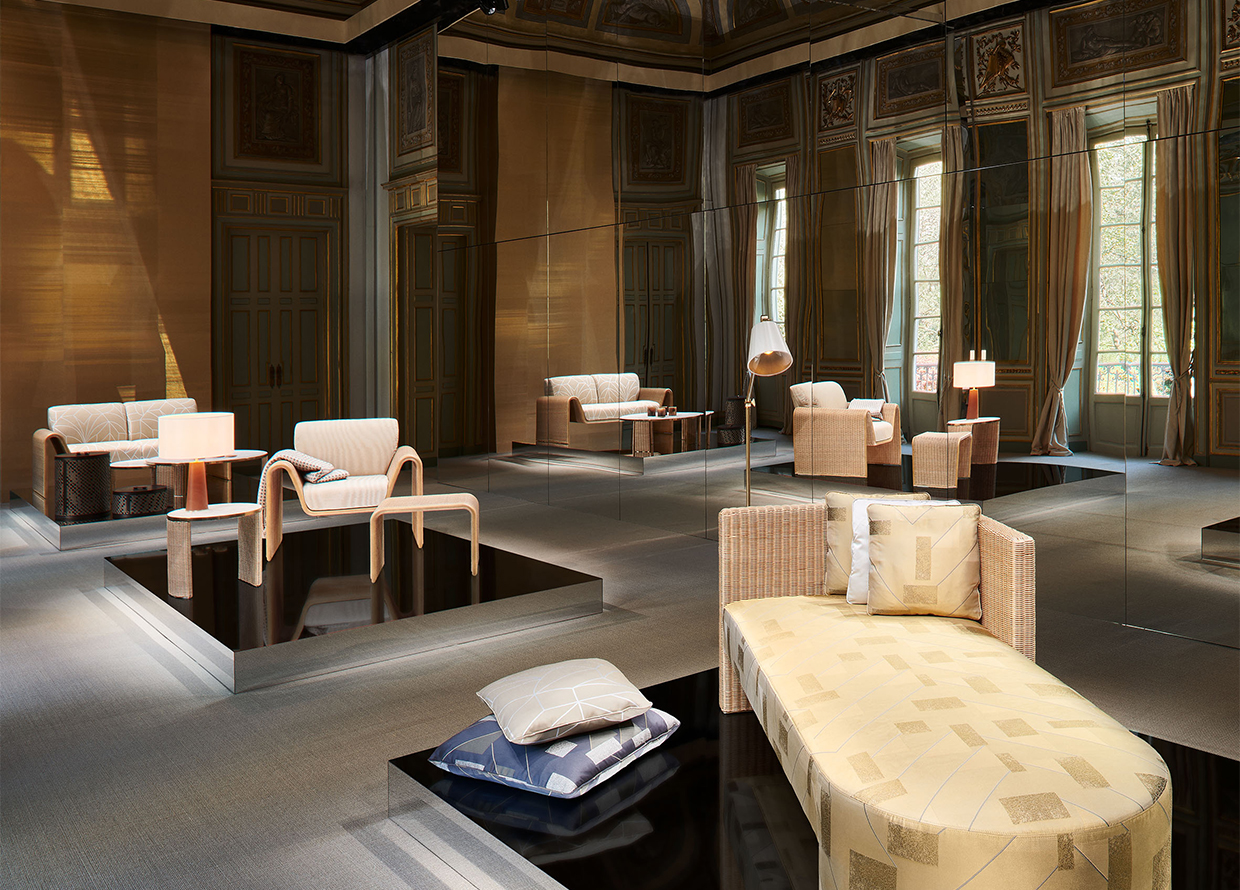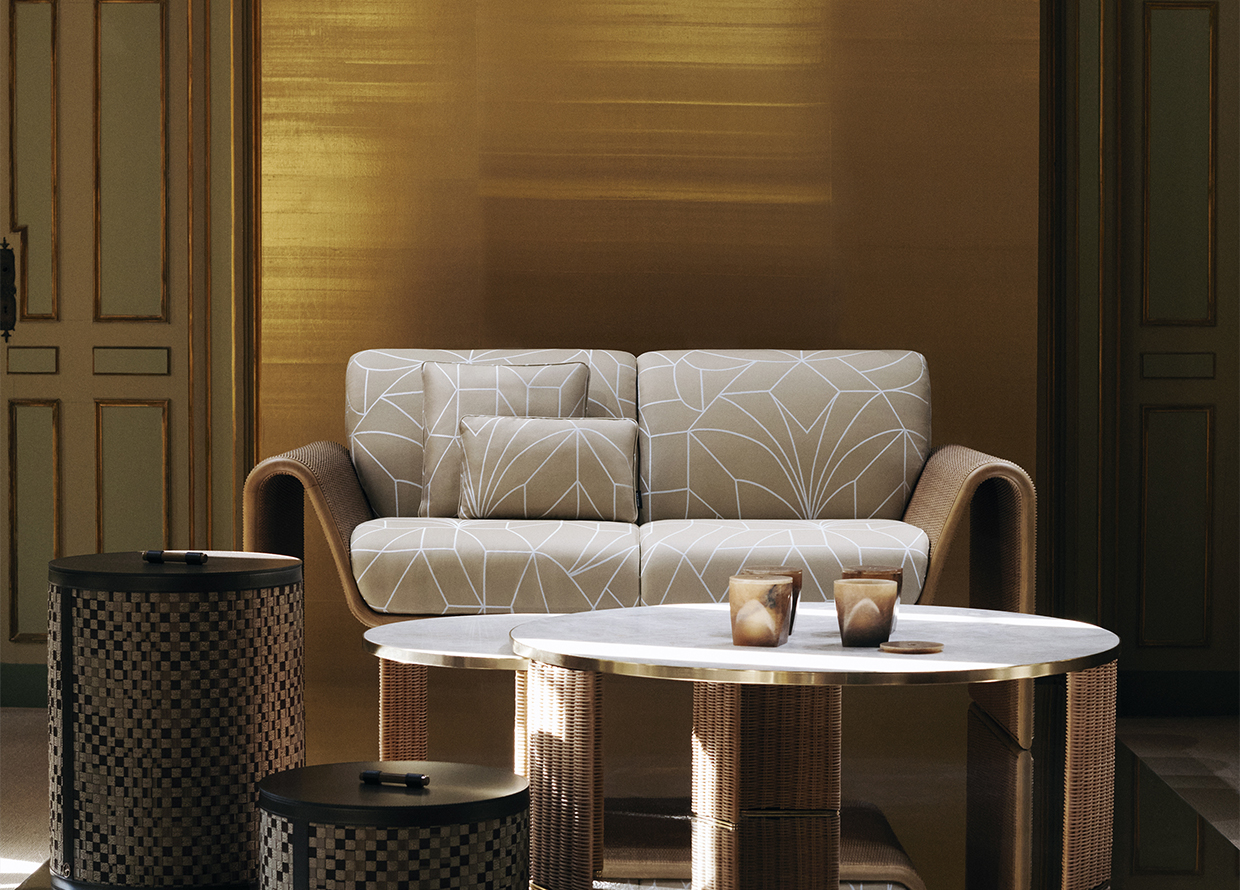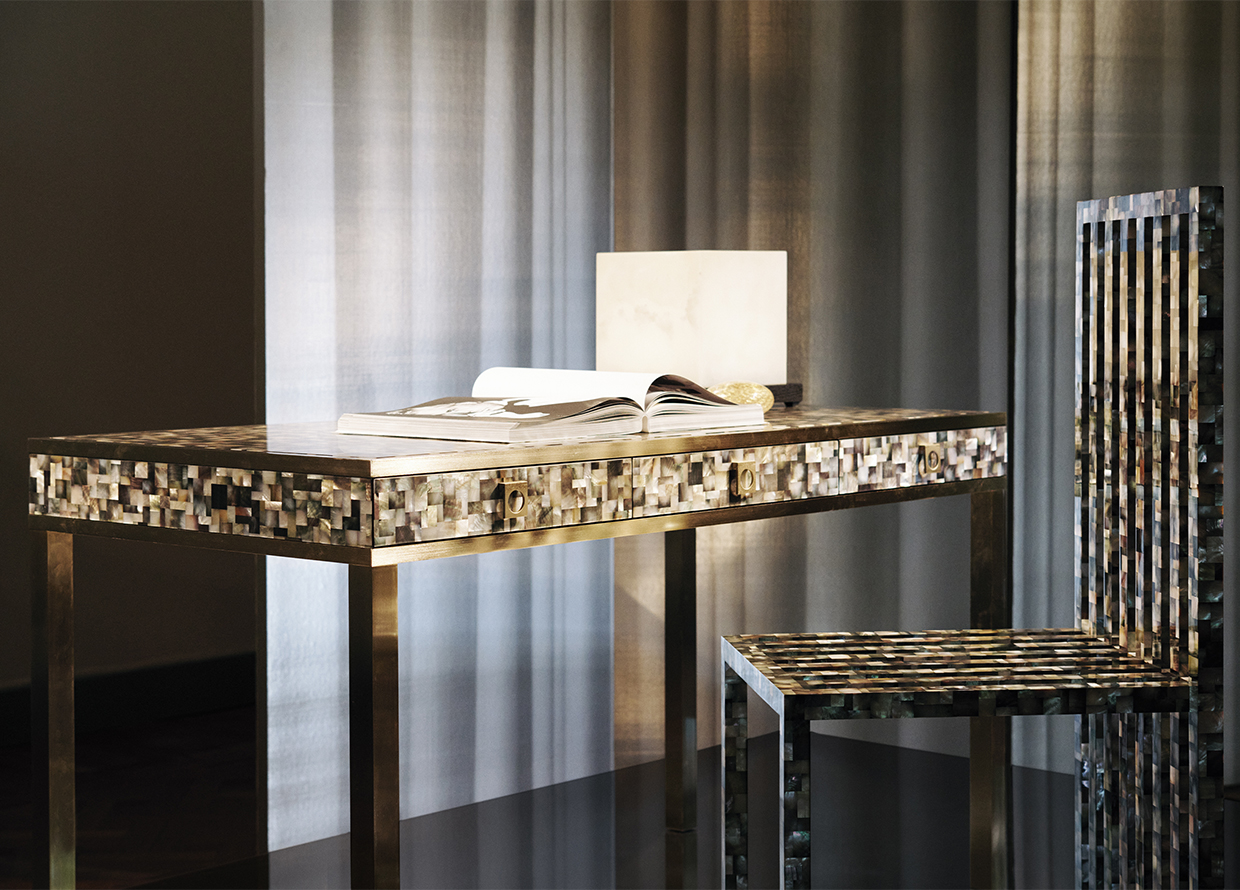 For the very first time, Giorgio Armani presented a selection of Armani/Casa furniture and furnishings at Palazzo Orsini. It includes the house's first outdoor collection as well as new editions of established classics displayed at the ancient building full of rustic and sophisticated domestic charm. Visitors would walk through a secret garden where the first few items of the collection are showcased which include the Timothy sunlounger, the large Thomas dining table, Turner and Terry side tables, and the Thelma folding armchair. The interweaving of wicker and textured upholstery with jacquard fabric was made to withstand the outdoor elements whilst still offering style and elegance to those in a holiday mood. Past the porticoes courtyard, the rest of the Armani/Casa Collection was displayed which further continued its theme of lightness with variations in neutral tones, pieces with interwoven components, and handcrafted mother-of-pearl mosaics that reaffirm Armani's long-time oriental inspiration. 
Bottega Veneta, Vieni a Vedere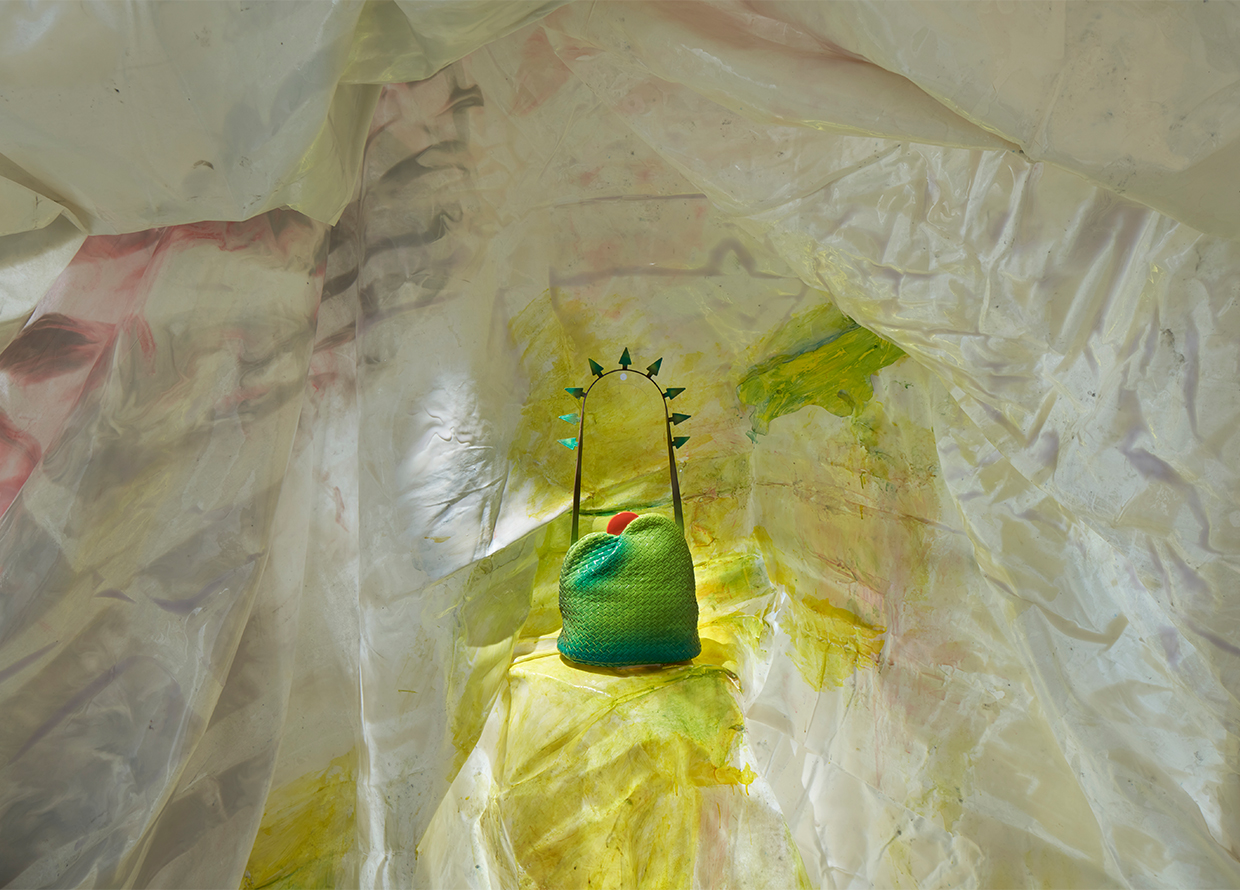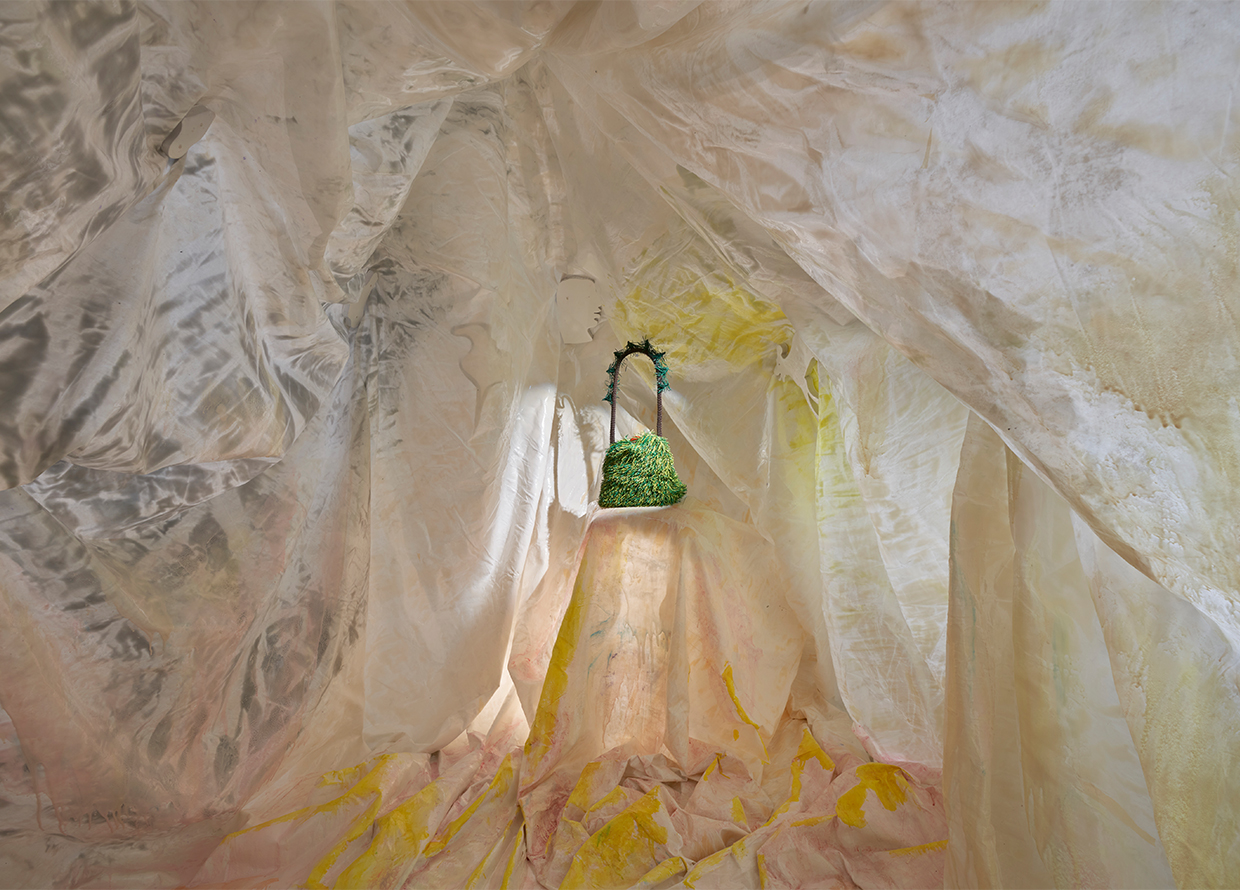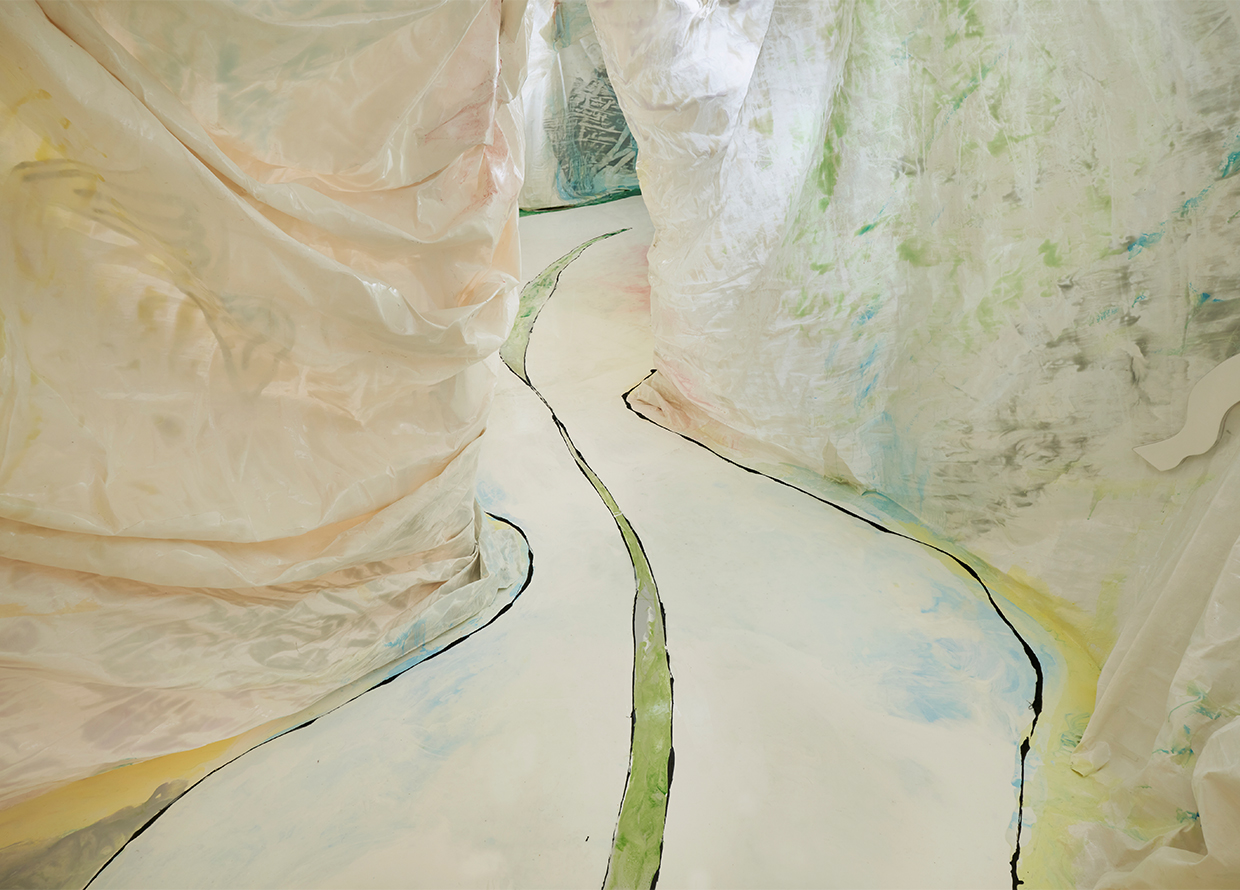 For Salone del Mobile, Bottega Venetta looked to the power of storytelling and craftsmanship to create a show-stopping installation. Translated to Come and See, the piece was created by legendary Humanist architect-designer-artist Gaetano Pesce who had previously worked with the Maison to produce a site-specific artwork for the Summer '23 Bottega Veneta fashion show. His carte blanche continued at a different stage—the Milanese brand's Montenapoleone store—where the multidisciplinary created an immersive installation made up of resin and fabric that visitors travel through called a "gratto". The handbags draw inspiration from Pesce's childhood memories growing up near the mountain of Este and the prairies of America, where he now resides. Each Intrecciato bag was intricately painted with an airbrush technique and a meticulous crocheting technique was utilised in seven shades of green calf and lamb leathers to evoke the look and feel of whorling grass. "I wanted a bag with an optimistic view. There is a capacity to realise anything at Bottega Veneta and this bag opens up a way to express future design. The design of the future has to be figurative and it has to communicate–such an object has to tell a story," shared Pesce.
Versace, Versace Home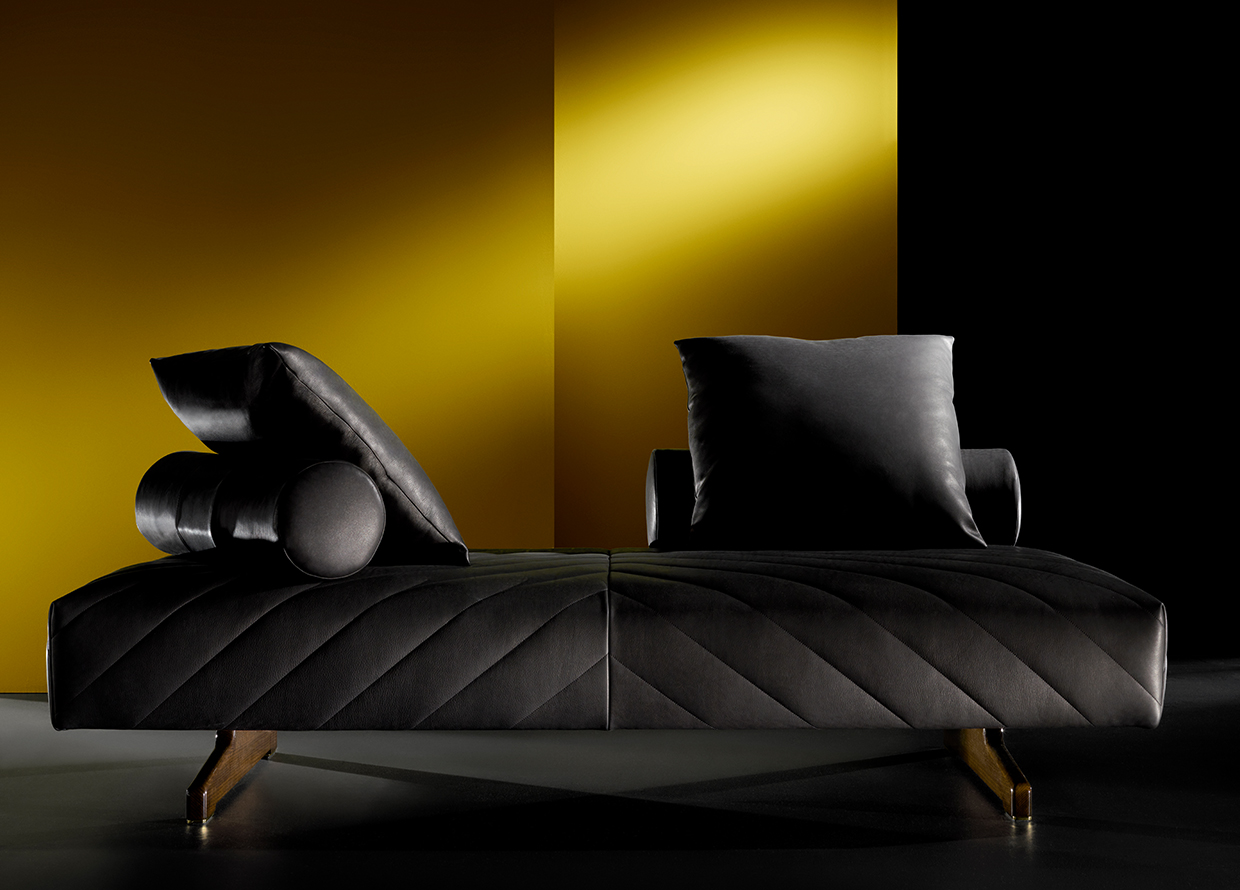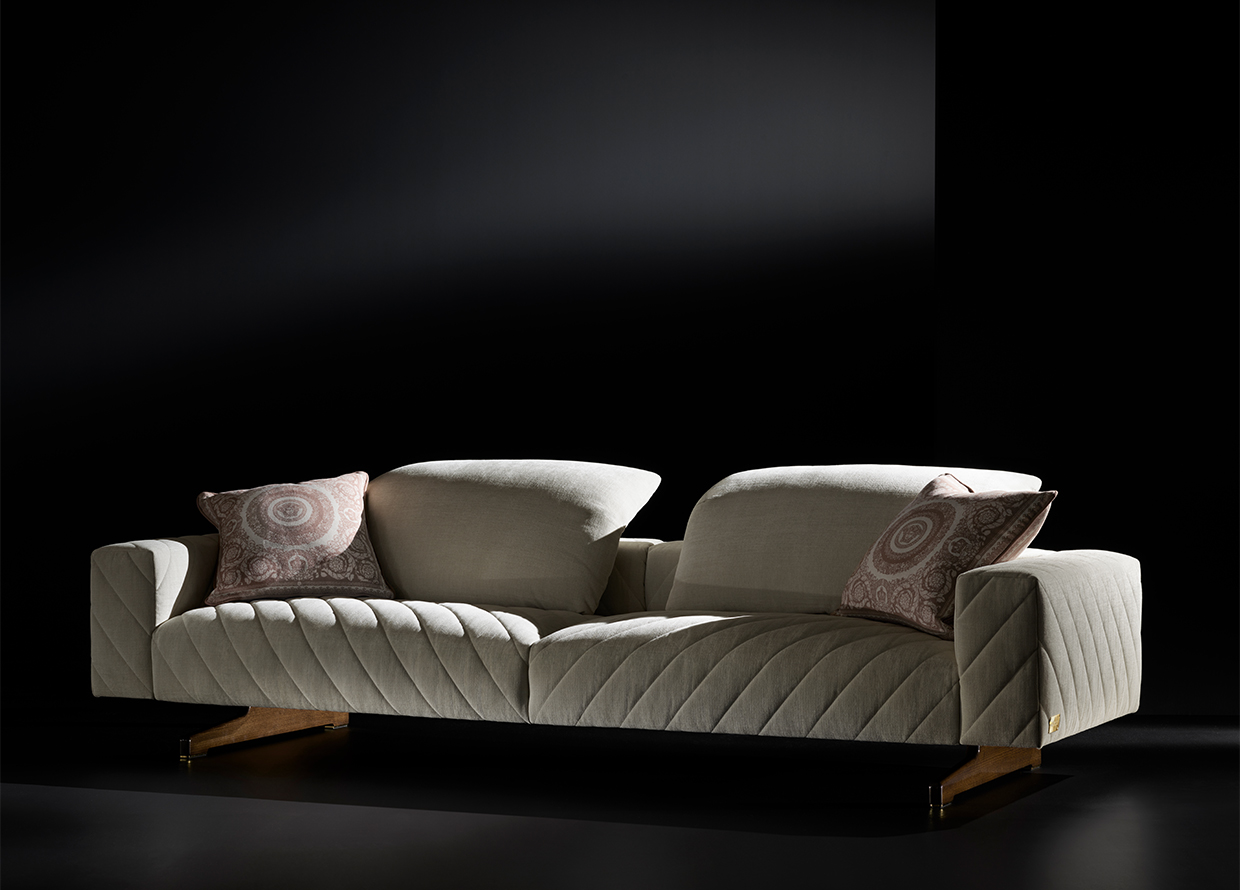 In true Versace style, this year's Salone del Mobile exhibition was conceived as a 500-square-metre black box. Combined with a light-reflecting ceiling and backlit silk crepe panels, the new collection of furniture and accessories was displayed in a theatre-like architectural space that echoes the Italian brand's spirit of gothic fun. References to the Maison's inspirations with classicism and mythology are ever-present, due to the creative direction of Donatella Versace and contemporary architects Roberto Palomba and Ludovica Serafini from PS+A studio. The Home collection keeps close to the Versace aesthetic, using baroque prints, jacquard patterns, crocodile-embossed leather, and the use of streamlined geometric shapes.   
Antoniolupi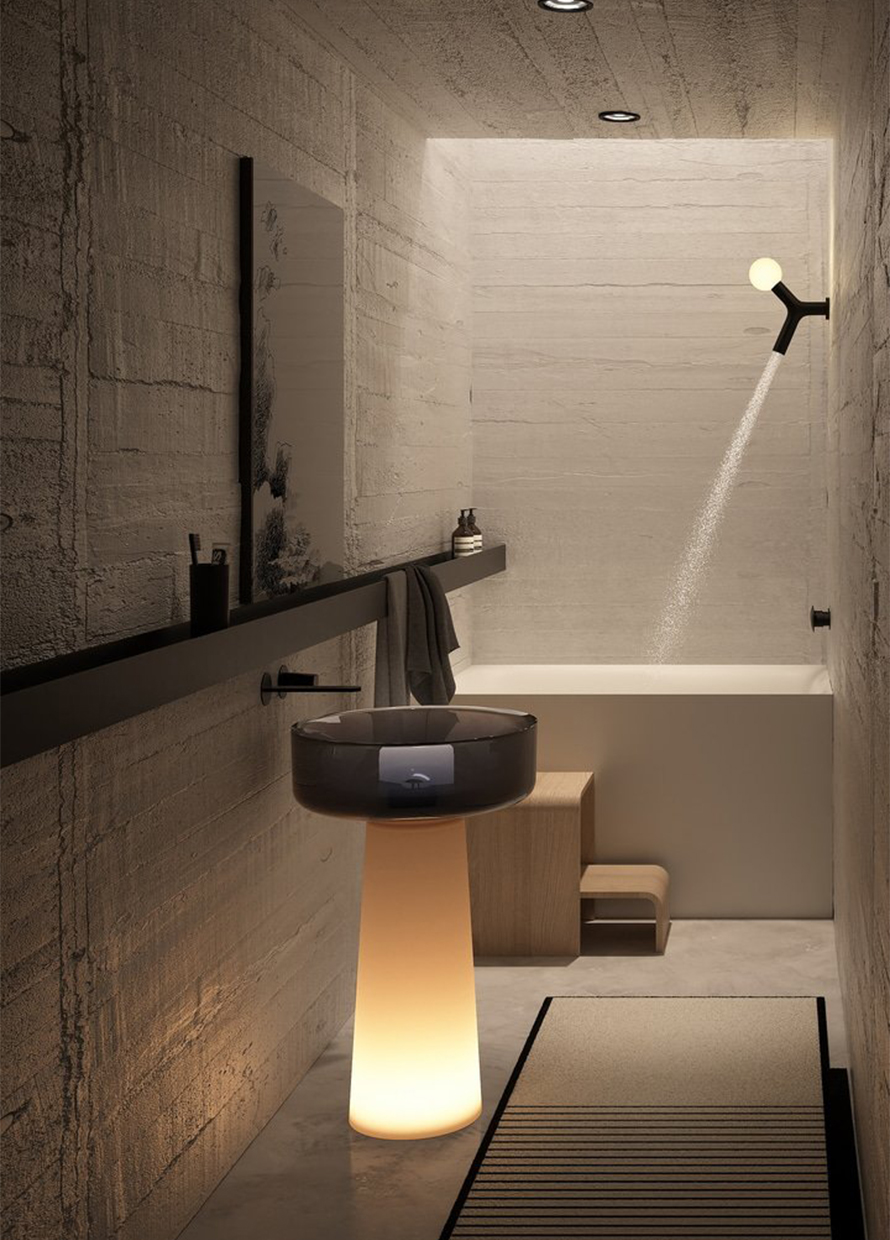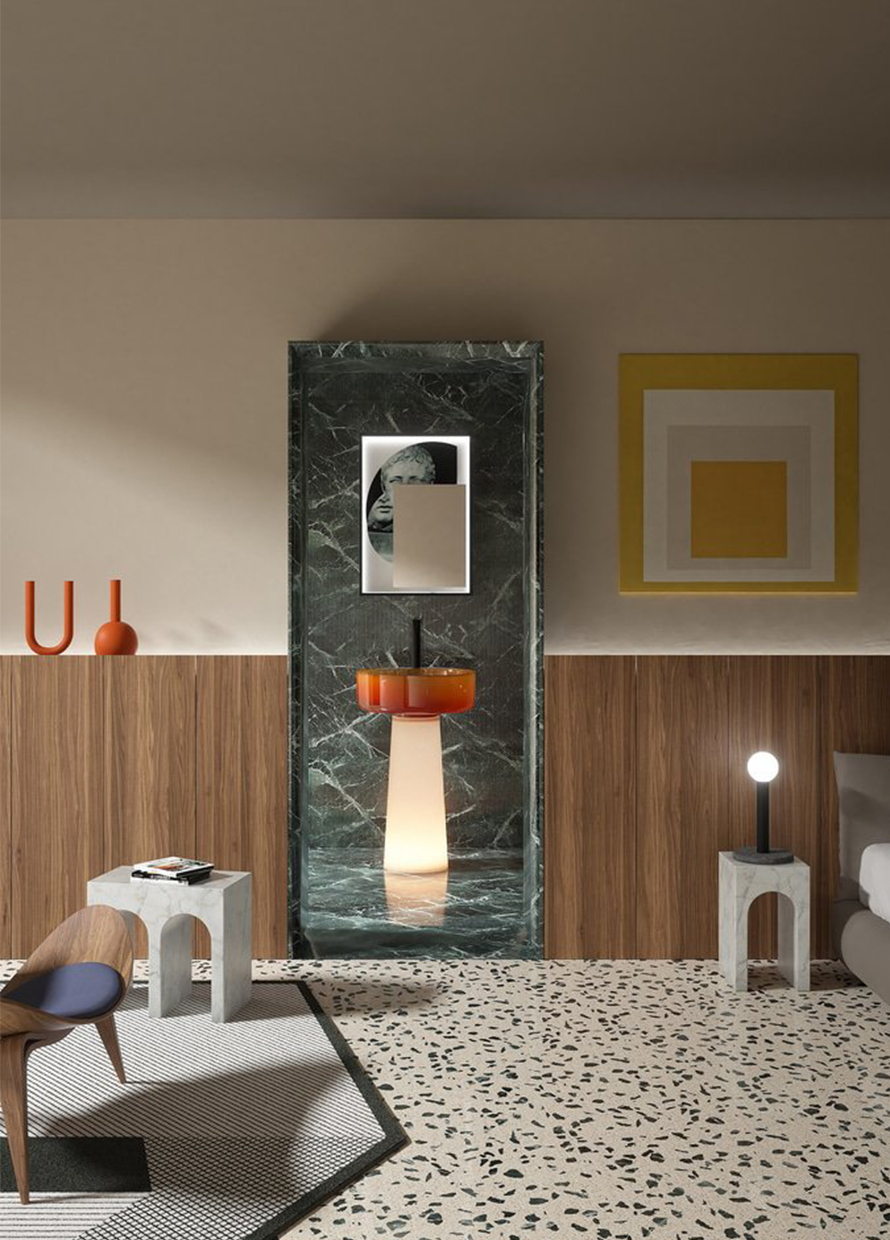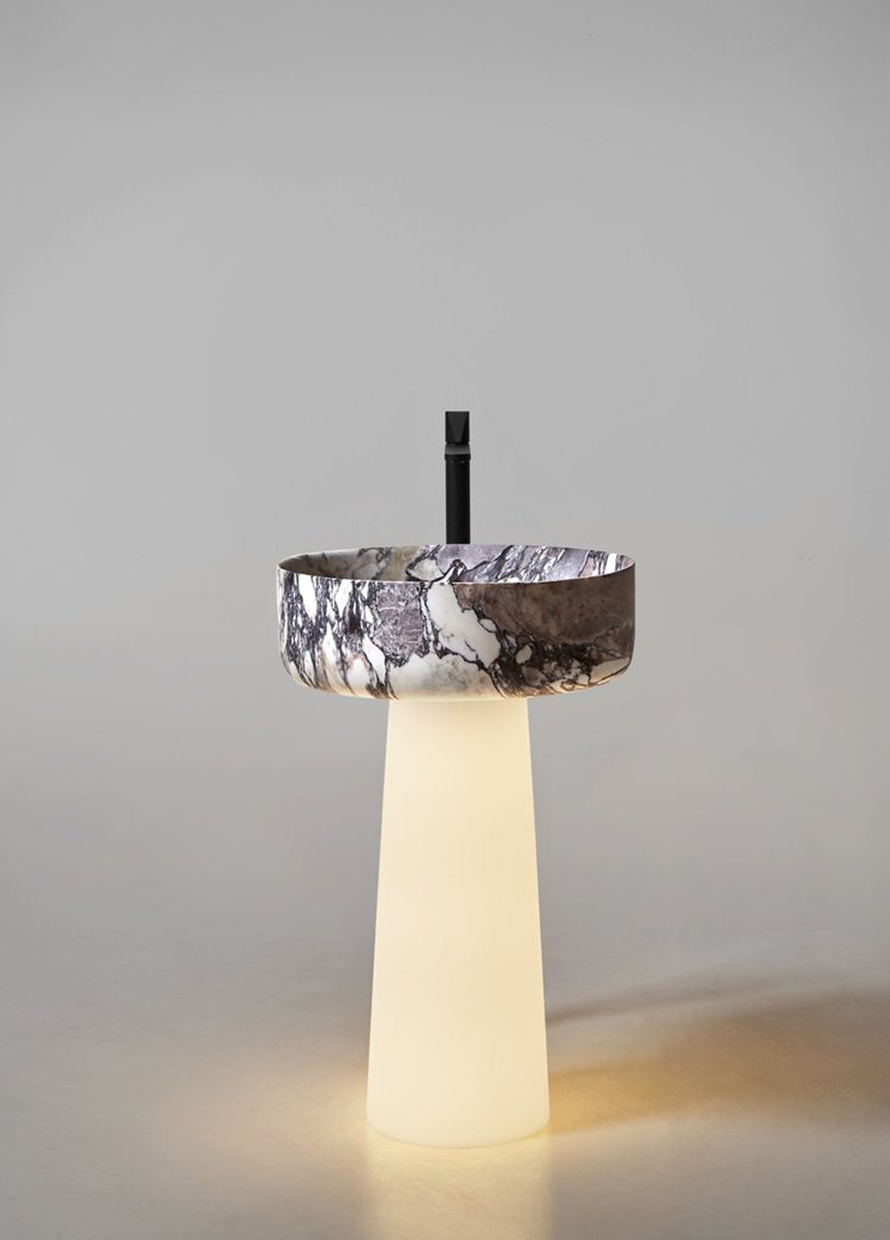 Antoniolupi is a familiar face at the Salone del Mobile and this year, the Italian brand presented yet another future-forward novelty that redefines the possibilities of the bathroom. As the leading luxury brand specialising in home and bathroom furnishings, Carlo Colombo's Albume collection was truly illuminating as seen in the upgrades with models AlbumeLux and Albume12. The evolution of the freestanding washbasin continues as Colombo's designs utilise overlapping geometric shapes and raw materials to explore the relationship between form and functionality. Using Flumood Dinamico, a material carefully researched by Antoniolupi, the compact translucent resin allows the stem of the basin to illuminate and transforms a washbasin into a light source and diffuser, which is placed at the upper part of the object. Sink slabs can also be interchanged with different materials and finishings for more customisation options.
Ferragamo, Engineered Miracles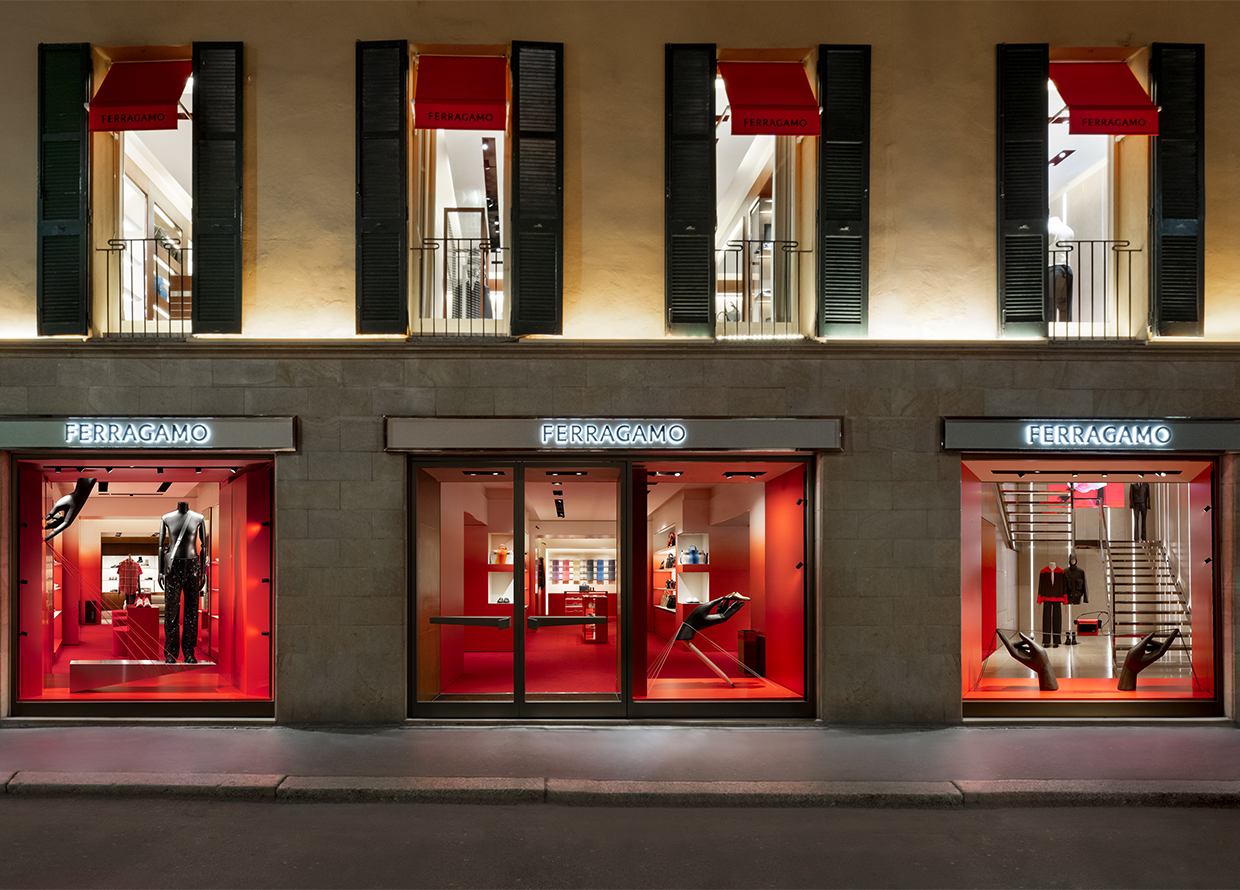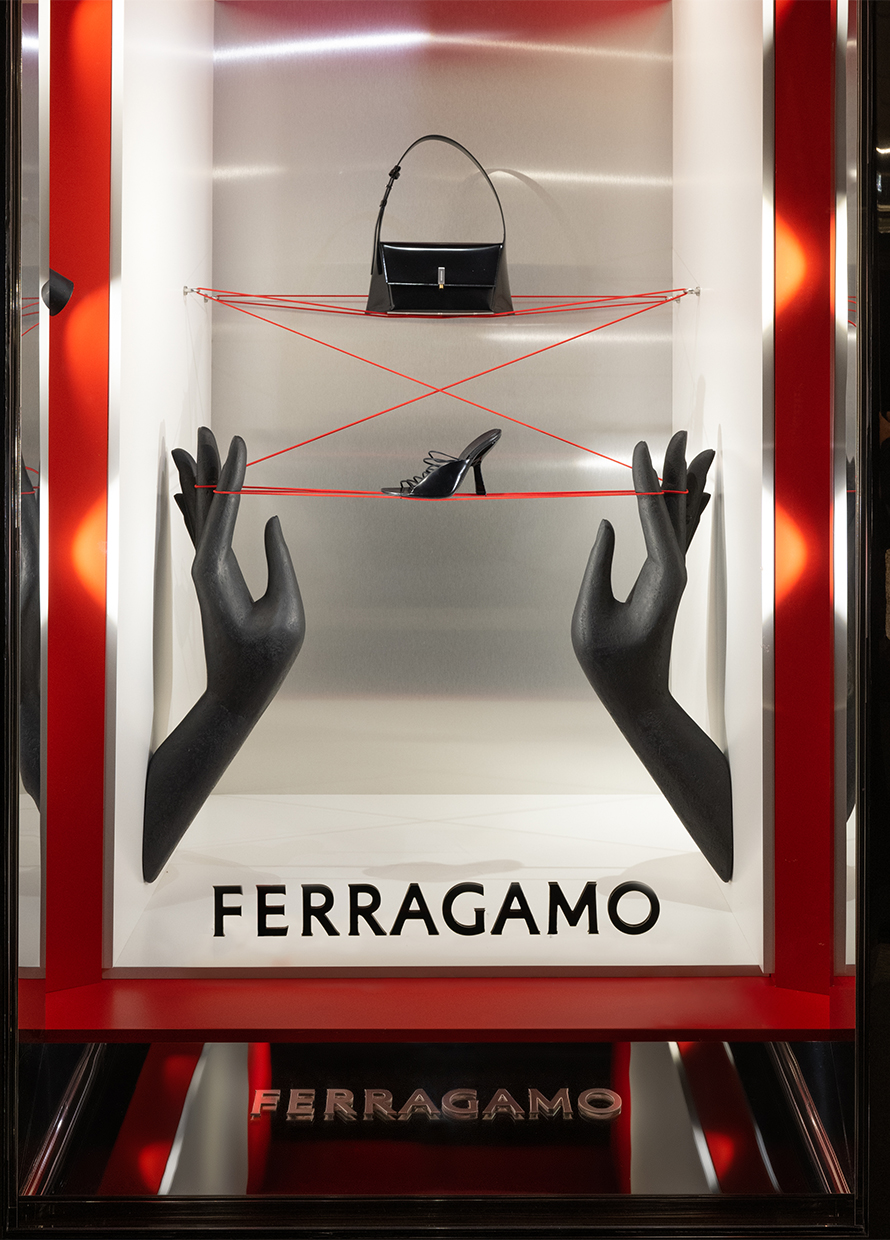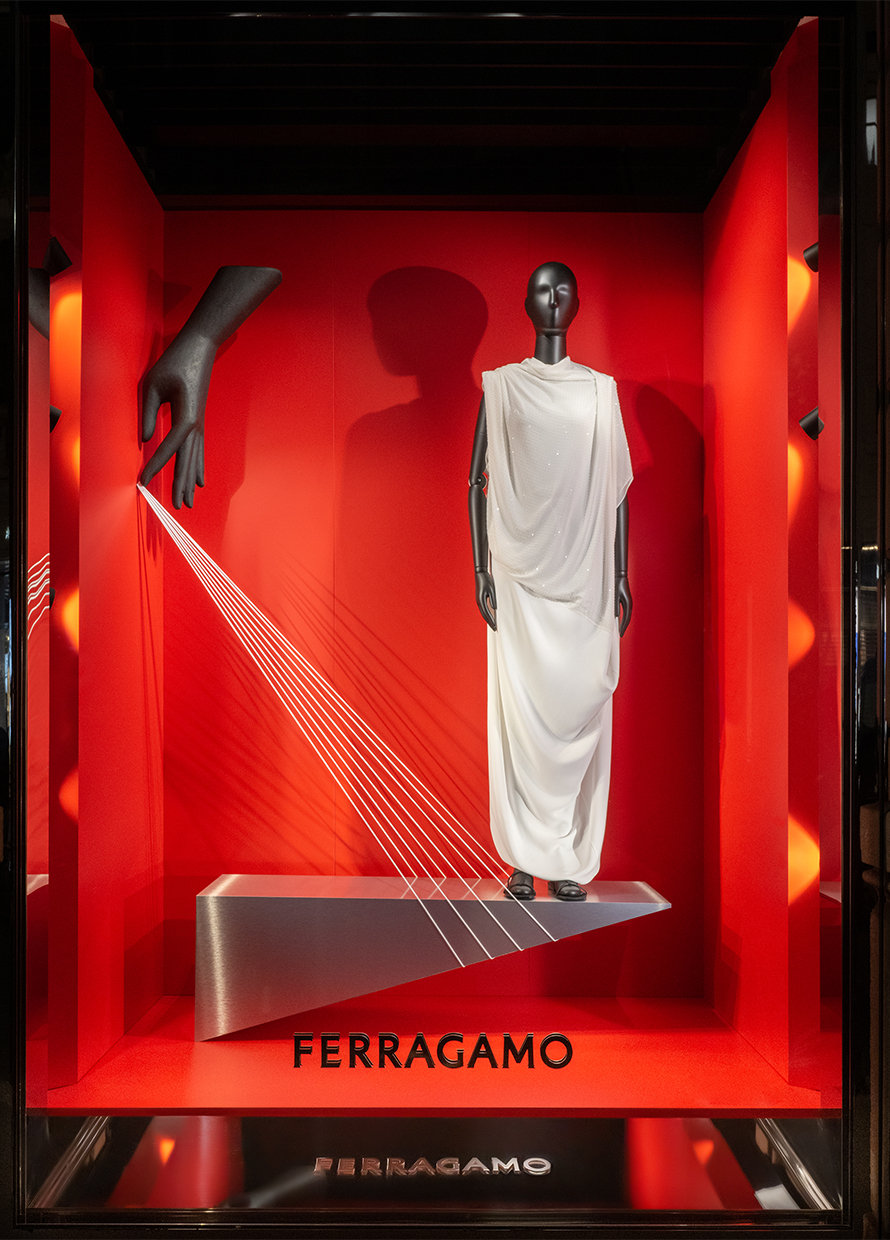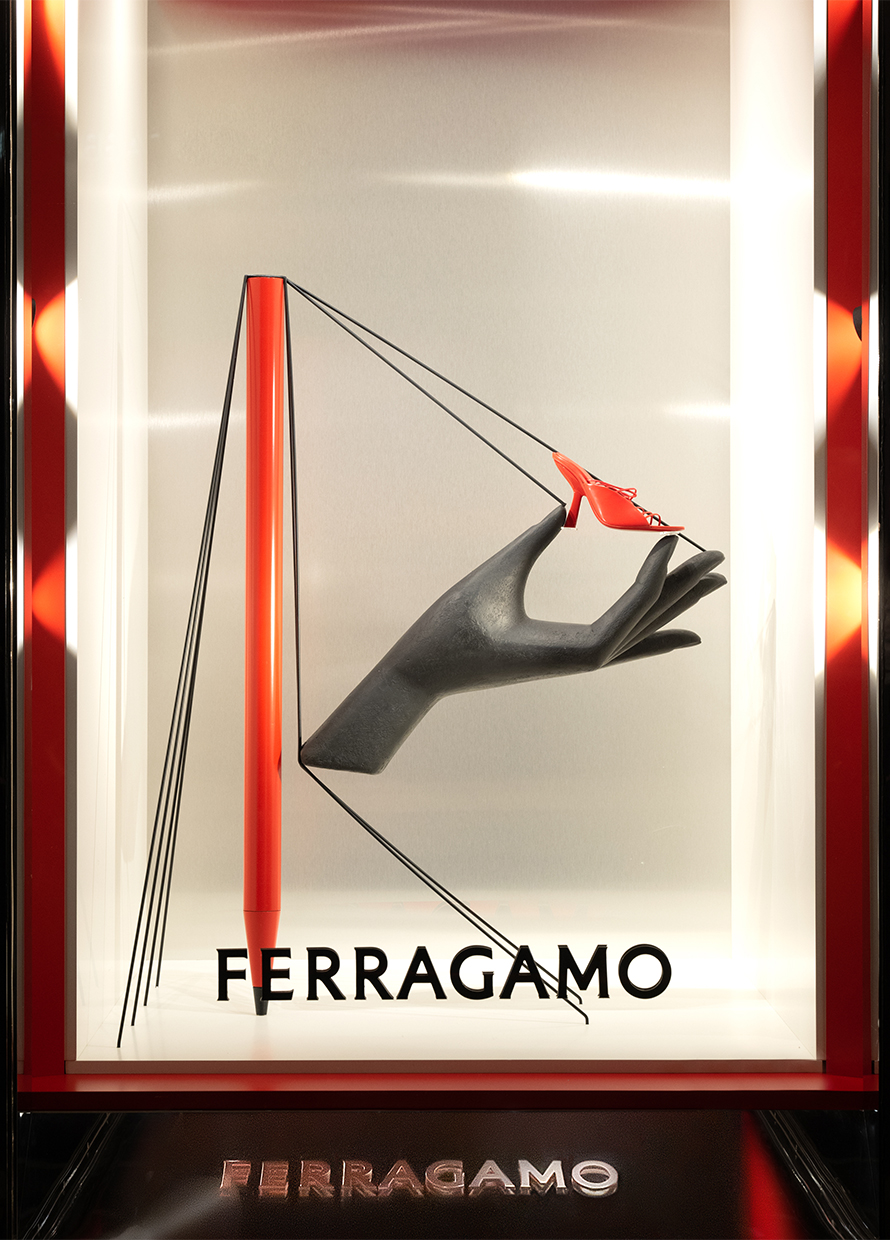 While Salone del Mobile has already ended, Ferragamo continues to celebrate the fair by transforming its Milan boutiques with special window displays until 5 May 2023. For the concept, the Italian Maison carefully threads the line between balance and human anatomy, a study Salvatore Ferragamo devoted himself to in order to combine the aesthetics of materials and decorations with the ideal fit. Red panelling forms the backdrop as intricate elastic ropes trace out lines held in place by a sculpted hand, supporting iconic Ferragamo bags and shoes. 
For more reads on art and design, head here.
| | |
| --- | --- |
| SHARE THE STORY | |
| Explore More | |