Face masks are wonderful—just one extra step in your skin routine and you're this close to achieving your dream complexion. You know how it goes: clay masks work a charm for detoxing, hydrating masks soothe and moisturise and multitasking exfoliants utilise AHAs and enzymes to even out skin tone and get rid of blemishes.
A classic face mask is the perfect addition to your weekly pamper, and the results speak for themselves. There's just one little catch: the timing is just a little inconvenient.
The instructions either tell you to leave it on for five minutes and no longer (especially if it's a chemical exfoliant); or wait at least 10–20 minutes for the mask to work its magic, by which point you've forgotten about it altogether. Not to mention, you feel a little cheated when one application in itself is worth a lunch.
So, what if we told you that you could reap the benefits of your face masks, and keep them on all night long? That's right—sleeping masks are here to keep you company (and keep your skin in tip-top shape). Read on to find our favourites for any kind of skin type.
For combination skin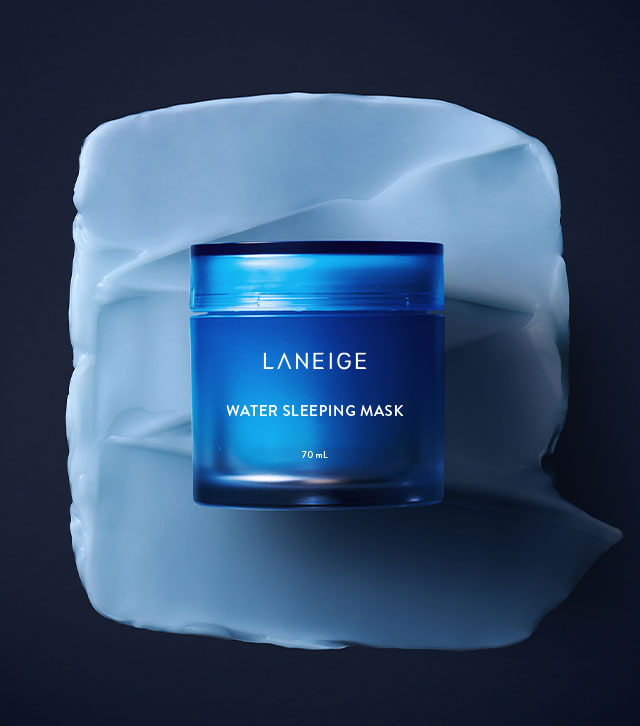 Try: Laneige Sleep Well Duo Mask Set
You know what they say; good things come in pairs. Combination skin is a tricky one to treat—your T-zone is likely to be an oil spill while the rest is dry as a desert, and the redness is bound to be splotchy.
Luckily, the Laneige Sleep Well Duo contains the Water Sleeping Mask, which allows you to remedy the dryness, while the Cica Repair Mask alleviates the irritation and redness all in one; the perfect pair for your best skin yet.
For sensitive skin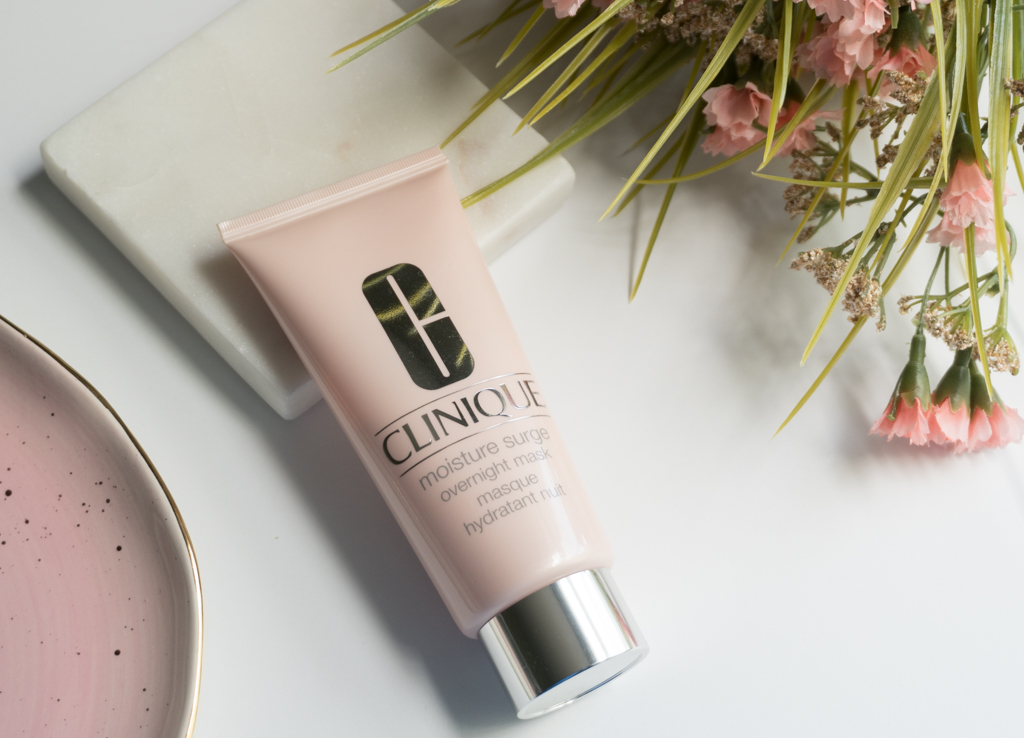 Try: Clinique Moisture Surge Overnight Mask
If you're looking for a little moisture pick-me-up, Clinique's oil-free sleeping mask is the perfect match for you. With fruit extracts and hydrating butters, the mask is perfect for sealing in all the hydration in your skin. Take it to the next level (if you're a little low on existing moisture) and layer a hydrating serum underneath.
Try: Hydro Biotic Recovery Sleeping Mask
This mask contains probiotics which helps to balance the skin's natural flora, reducing inflammation and redness while hydrating. How does it do it? Through its yoghurt, honey and grape seed extracts, of course.
For acne-prone, blemished skin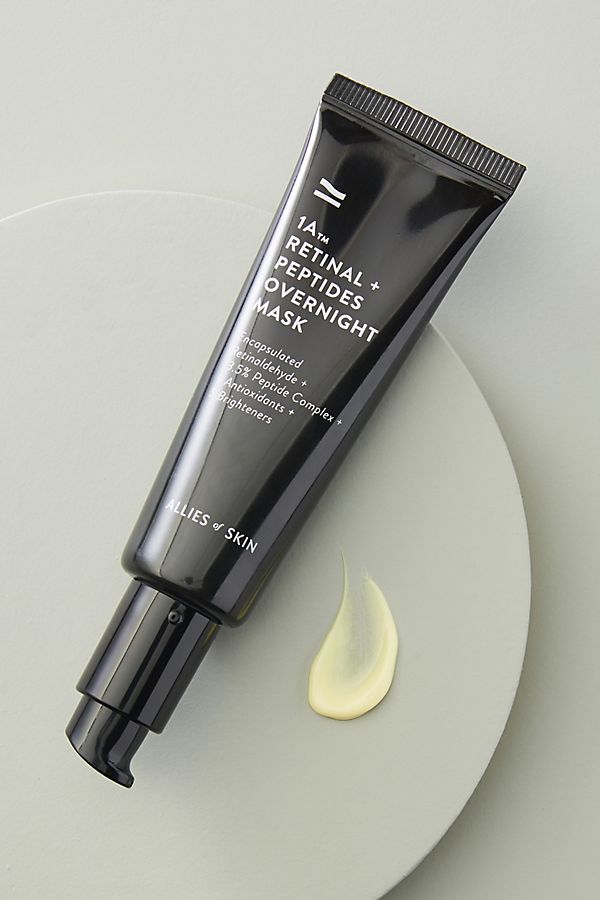 Try: Allies of Skin 1A Retinal + Peptides Overnight Mask
This product is great for acne-prone, blemished skin—its concoction of retinoids, peptides and AHAs make this the perfect catalyst for cell renewal. Specifically, the AHAs gently exfoliate the face while the retinoids unclog pores and reduce outbreaks.
In the end, you're left with clearer, even and brighter skin. Just remember to layer on the SPF the next morning as the chemical exfoliants in this product can make skin more sensitive to the sun.
For oily skin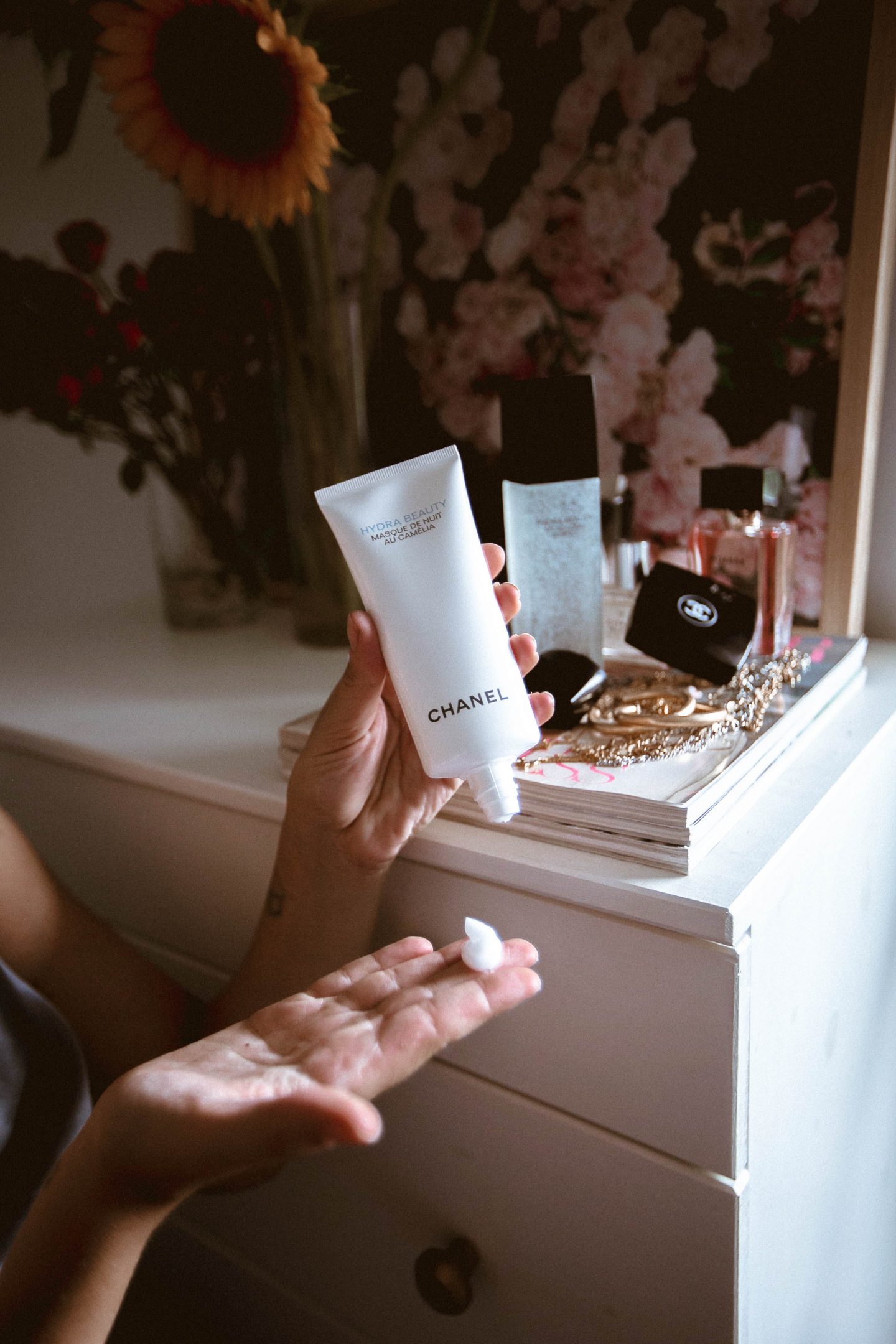 Try: Chanel Hydra Masque de Nuit Au Camélia
If you struggle with oily skin, you need a mask that is lightweight and gentle so as not to overwhelm your skin. Here's where Chanel's hydrating, oxygenating overnight mask comes in: It boasts a distinct micronutrient complex rich in zinc, copper and magnesium which oxygenates the skin through the formula's unique cream-to-water texture—a truly luxurious indulgence for the perfect dewy glow.
For dull skin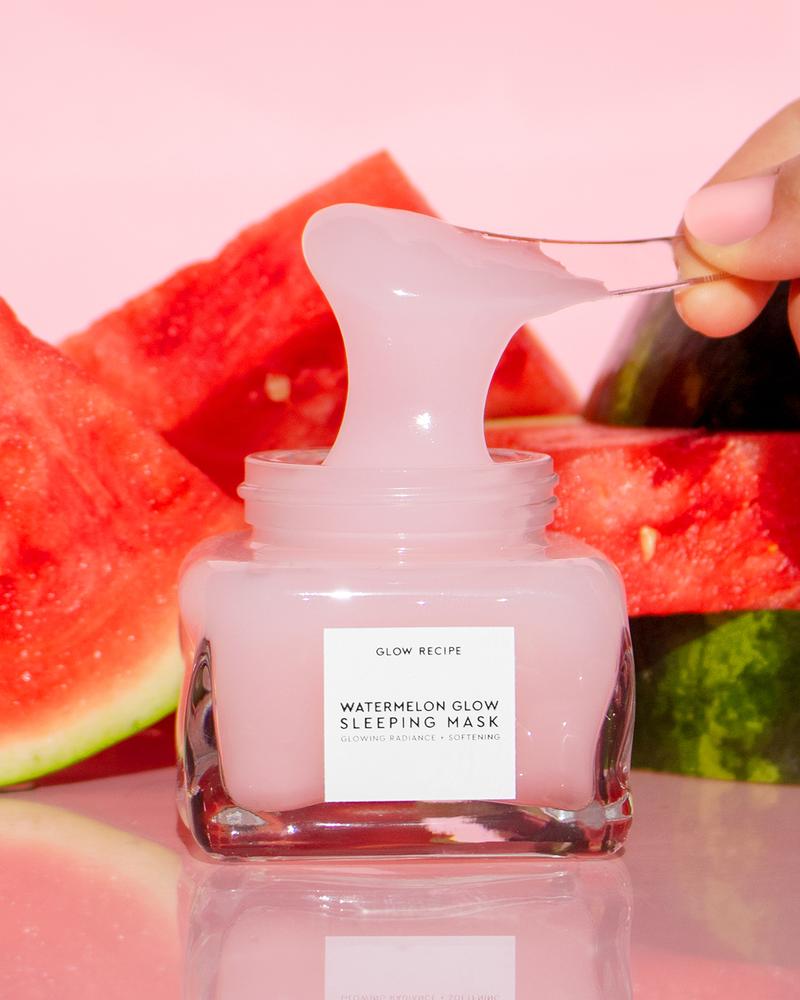 Try: Glow Recipe Watermelon Glow Sleeping Mask
You can't say no to a healthy glow, and Glow Recipe's sleeping mask is one of our all-time favourites. This delicious mask is equal parts hydrating, brightening and clarifying—and it's made with real watermelon (disclaimer: it is not edible). The magic of the mask all comes down to its soothing watermelon extract, hydrating hyaluronic acid and exfoliating AHAs, all of which work together to give your skin a much-needed boost of radiance.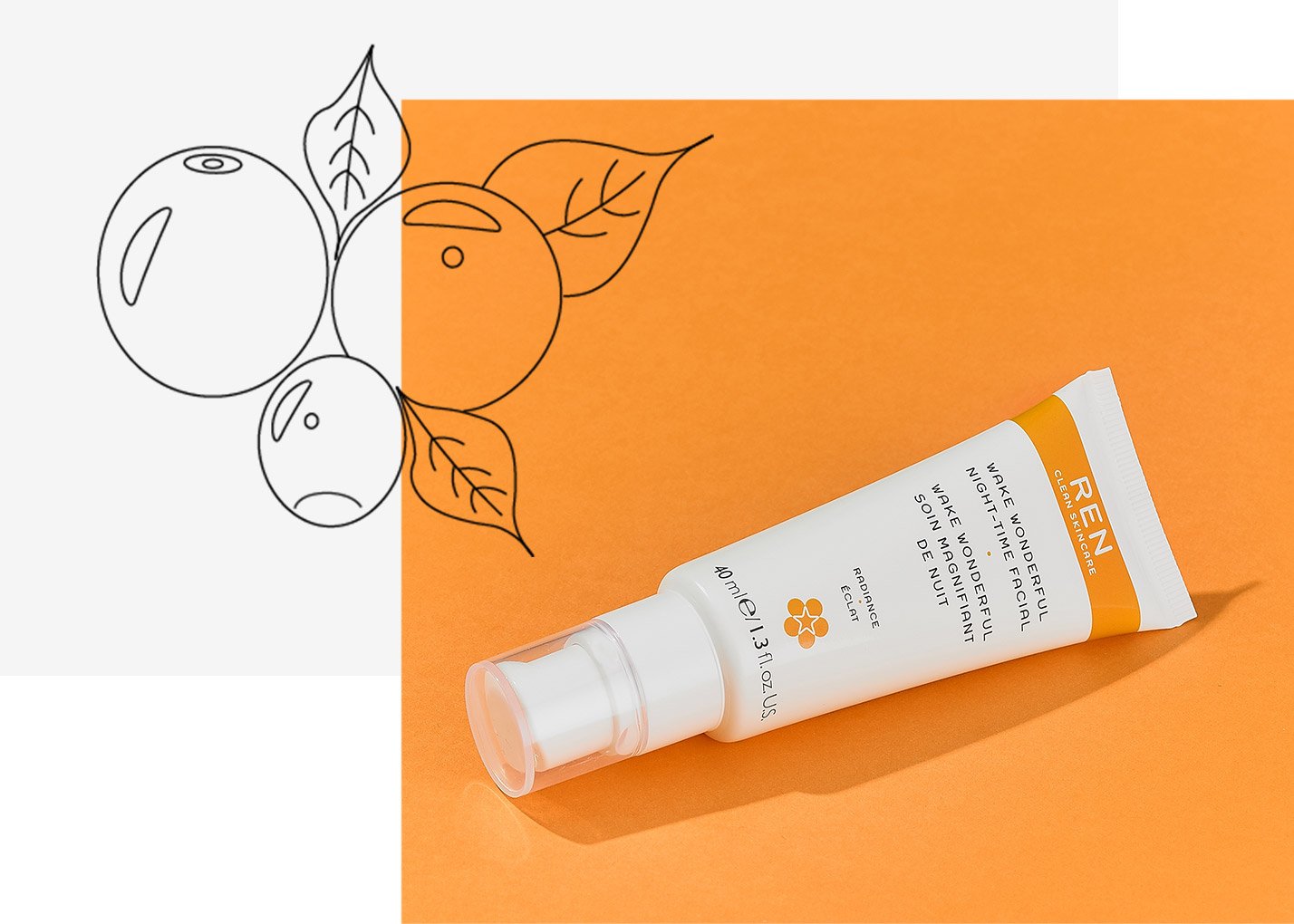 Try: Ren Skincare Wake Wonderful Night-Time Facial
This facial-in-a-tube is a godsend for skin that is on the dry and sun-damaged side. The active ingredients (chemical exfoliants, glycogen and sodium lactate) deliver a three-phase delight while you sleep, exfoliating, reinvigorating and hydrating as it sets.
Tip: Steer clear if your skin is sensitive! This is some heavy-duty exfoliating stuff.
For dry skin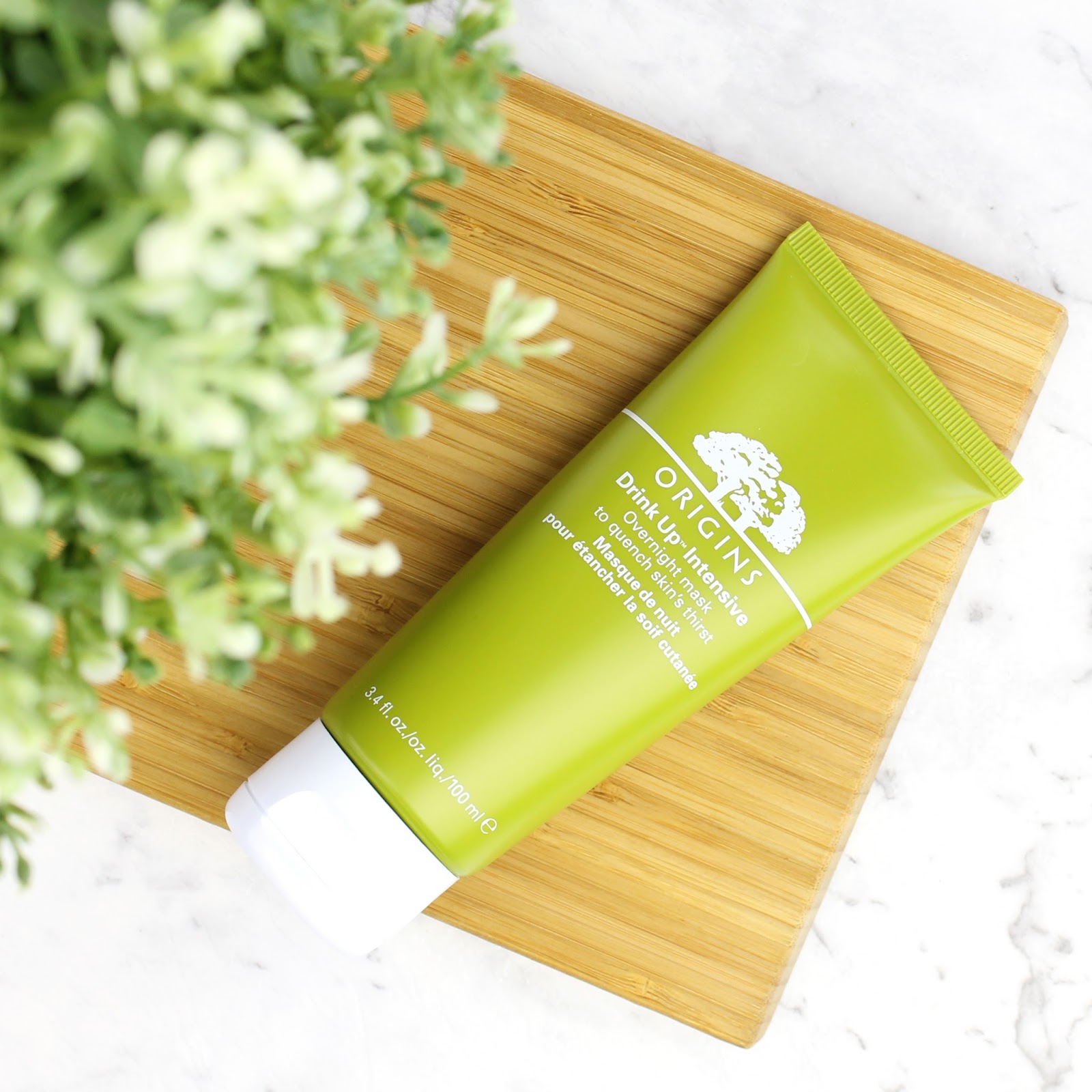 Try: Origins Drink Up Intensive Overnight Hydrating Mask With Avocado & Swiss Glacier Water
This sleeping mask keeps your skin hydrated and soft for up to 72 hours, thanks to its lineup of Swiss Glacier water, hyaluronic acid and avocado butter. The nutritious, mineral-rich formula is delectably creamy and soft, making every application a real treat.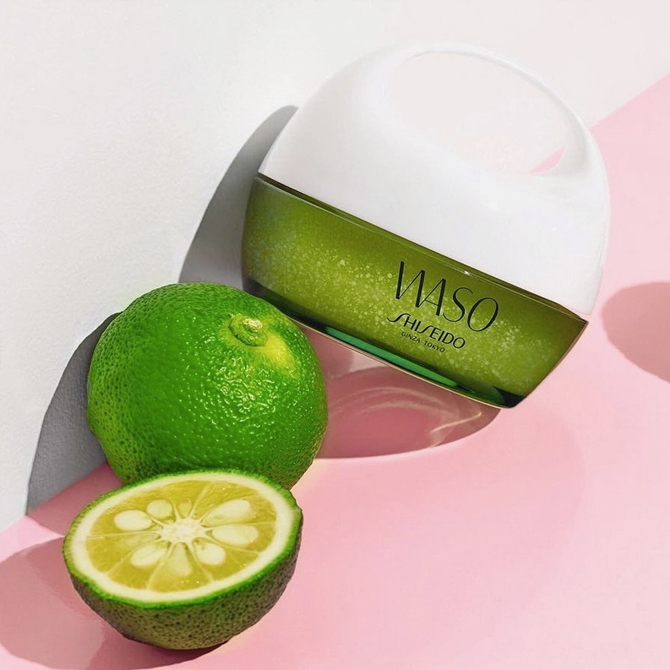 Try: Shiseido Waso Beauty Sleeping Mask
We're all for sleeping masks that come with a chockfull of superfood ingredients, such as this pick from Shiseido Waso. It has Yuzu Citrus, rich in vitamins and antioxidants that protect the skin against environmental factors. Its lightweight, easily-absorbed formula is non-sticky or greasy, which means that you don't have to ruin your pillowcases for a dewy complexion.
For ageing skin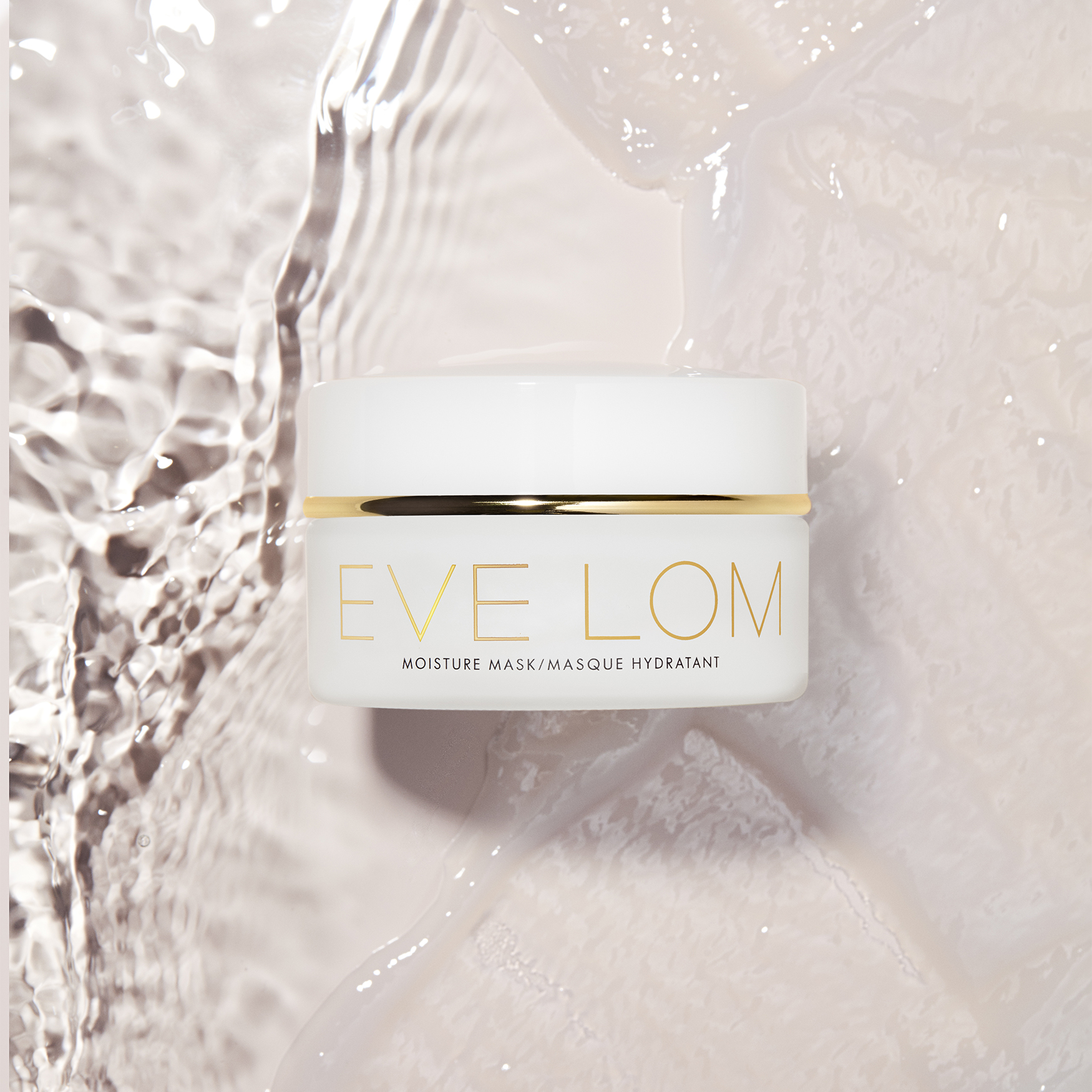 Looking to shed a few years off your face? Eve Lom's Moisture Mask leaves you with brighter, younger-looking skin (and it packs a punch with the hydration). It doesn't stop there, either—the active complex of ingredients ensures that your skin stays radiant and hydrated and protects from future environmental damage.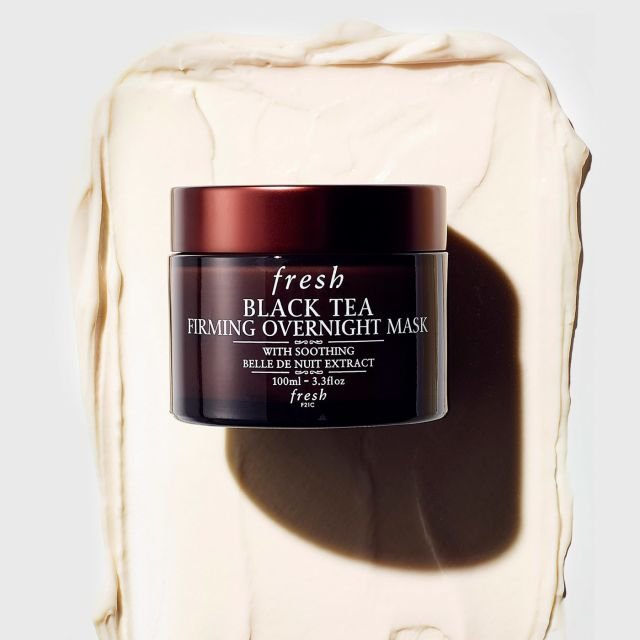 Try: Fresh Black Tea Firming Overnight Mask
If you're struggling with fine lines, wrinkles and loss of elasticity, you might want to invest in this cult favourite. The Belle de Nuit extract soothes and firms the skin while you sleep, working with your skin's nighttime regeneration process to smooth and define your features.
| | |
| --- | --- |
| SHARE THE STORY | |
| Explore More | |