Ever wondered what the difference is between "glass skin" and "honey skin"? These two skincare trends are making waves in the K-beauty scene and on social media now, and we aren't surprised. Think luminous, nourished skin that's crystal clear—which your skin might look after a chockfull of products that will make the 7-step skincare routine prosaic in comparison. If you want to ace ultra-dewy skin that's more glossy than greasy, scroll down to find out all the new HG skincare tricks to add to your beauty bag.
We had a quick chat with Laneige Trainer Camiellia Choo on how to get amazing skin with Laneige's bestselling Sleeping Mask range, and more.
What are some ways to achieve the Korean glass skin trend?
Glass skin or "Chok Gwang" is a popular trend now in Korea. The main focus of glass skin is to achieve wet, radiant look that is poreless, with a dewy skin texture. You can achieve glass skin by focusing on deep cleansing & deep hydrating via double cleansing, using an essence with a 7-step skincare method and plenty of hydrating creams and sheet masks. Here are some steps to achieve "Chok Gwang":
Use Perfect Makeup Cleansing Water to remove waterproof makeup. It is a light acidic cleansing water made of mint vinegar that removes waterproof makeup with triple micellar technology.
Next, exfoliate and unclog pores with the Multi Deep Clean Cleanser. This strips off fine dust, exfoliate and remove dirt trapped in the pores with natural blueberry and papain enzyme.
Soften the dead skin cells on your face with the Clear C Peeling Mask, a natural exfoliating scrub made of strawberry seeds and fruit acids. Use it two to three times per week for smooth skin and to make sure your skin isn't congested.
Use a Vitamin C-infused water essence such as the Clear C Advanced Effector to boost the effectiveness and increase the absorption rate of your skincare.
Apply another essence to keep your skin well hydrated. Try the Water Bank Hydro Essence that is packed with vegetable extracts and deep sea water.
Apply the Water Bank Moisturiser to seal the moisture into your skin.
Don't forget to pamper your eyes with the Eye Sleeping Mask. This will give your under eyes a firming effect for long-lasting "Chok Gwang".
Another K-beauty trend, honey skin, is all the rage now. How can we achieve this?
Honey skin is slightly different from glass skin. "Kkul Gwang" literally translates to "honey glow" in Korean, and the effect of this beauty trend is hyper glossy, high-shine skin that looks as though honey was applied on the face. The focus, however, is more on nourished, plumped and well-moisturised skin. Here's how you can nail "Kkul Gwang" skin:
Use a moisturising gel toner to keep the skin hydrated after cleansing. The ginger water in Perfect Renew Skin Refiner helps to rejuvenate skin for a youthful glow.
Add a bio-cellulose mask to your beauty routine as it works wonders in infusing nutrients into your skin without leaving excess product on the mask. I suggest the Perfect Renew Regenerating Mask—one packet of this contains 50% of the active ingredients in the Perfect Renew Regenerator Essence.
Increase your skin's firmness and youthful bounce with a collagen-boosting moisturiser such as the Time Freeze Intensive Cream EX. It has musk mallow water and hyaluronic acid to give you that honey-like shine.
Here's a tip on how to up your masking game: Mix any face oil with firming sleeping mask before applying it on your face. I recommend the Time Freeze Firming Sleeping Mask with your favourite face oil—try this once a week to nourish the skin overnight when you don't have time for facials at home.
What is the best way to use Laneige's Sleeping Mask range?
You can use it any day and for any part of your face—from the eyes to lips. Laneige has more than 16 years of Sleeping Care research and development, so you can count on us as an expert. We also pioneered the sleeping mask (the first in the world) back in 2002.
We have a complete range of sleeping care for various skin concerns, including hydration, firming, and whitening for the face. The Eye Sleeping Mask has a ceramic roller to massage fatigued, puffy eyes, while the Lip Sleeping Mask comes in a range of delicious flavours to choose from like berry, apple lime, grapefruit, vanilla and more.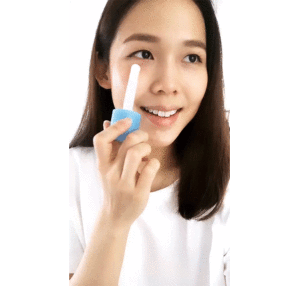 How do we keep oily skin hydrated in our hot and humid climate?
Laneige Water Sleeping Mask helps to purify and detox the skin for clearer and brighter skin. It is great for oily skin (and pretty much any skin type) as it keeps it hydrated for eight hours throughout your sleep. One of the most common misconceptions is that oily skin is already well-hydrated and does not need a rich moisturiser. But when your skin is well-balanced with water and hydration, it will naturally increase the water content and reduce the oil content.
What are some skincare tips you have for those with 1) dehydrated and tired skin, 2) oily and combination skin?
For those with dehydrated and tired skin, get restful sleep and drink plenty of hydrating juice or tea to replenish water in your body. Getting sufficient sleep is the best skincare a person can get. Also, allocate time every week at home to indulge in simple facials to relax your skin, and also exfoliate when you can.
For oily and combination skin, deep cleansing is important to decongest the skin. What helps to clear out the toxins and purify your skin is with a clay mask and regular deep cleansing. Pamper your skin regularly with deep cleansing masks and hydrating masks.
How often do you recommend using sleeping masks for that dewy glow?
It depends on your skin type and the occasion as well. If you have dry skin that is free of blemishes, you may use it every night. If you have oily or congested skin, you should use it twice a week. Whenever you feel like your skin is super tired or dry, just increase the amount and frequency of usage. When you don't have time to do facials but need a quick skin refresh overnight, mix some oils with your go-to sleeping mask and sleep well—eight hours, at the very least!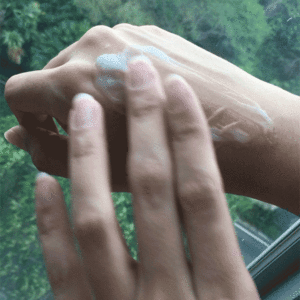 For acne-prone skin, will using masks affect the skin condition?
Acne-prone skin may require special care or maybe a consultation with a skin specialists or dermatologist. Depending on the skin condition, the right and suitable mask will improve skin over time. However, you should also take care of your lifestyle habits (diet, sleep, exercise, etc) as these factors will affect the skin more dramatically than the skincare products you use.
| | |
| --- | --- |
| SHARE THE STORY | |
| Explore More | |