First things first, if you don't already regularly use sunscreen, you need to start ASAP. Sunscreen is not just 'a summertime' thing, it should be part of your daily beauty routine all-year round, in any weather—even indoors. UV rays have the best vantage point (aka the vast skies) and can hit you wherever you are; be it outside, in your car through the windows or even while you're sat in your room all day for the 5th week straight (relatable).
Sun damage is no joke: apart from ageing faster and getting unsightly sun spots, skin cancer is a life-threatening risk you shouldn't be taking. Plus, it's better to get into the habit sooner rather than later, lest you risk the signs of premature ageing popping up by the time you hit 30—yikes!
First, let's break down the type of sunscreens there are. You have two options: a physical sunscreen or a chemical sunscreen. The difference is simple; physical sunscreens create a barrier on top of the skin that deflects UV rays, while chemical sunscreens absorb the rays and release them as heat.
Both do the job just fine, but formulations differ from sunscreen-to-sunscreen and it's not exactly one size fits all. So, it's best to try a few and see what works for your skin.
That said, if you're looking for a quick guide to help you rule any duds out quicker, we've got your back. Here are our picks of sunscreen for every skin type.
Normal skin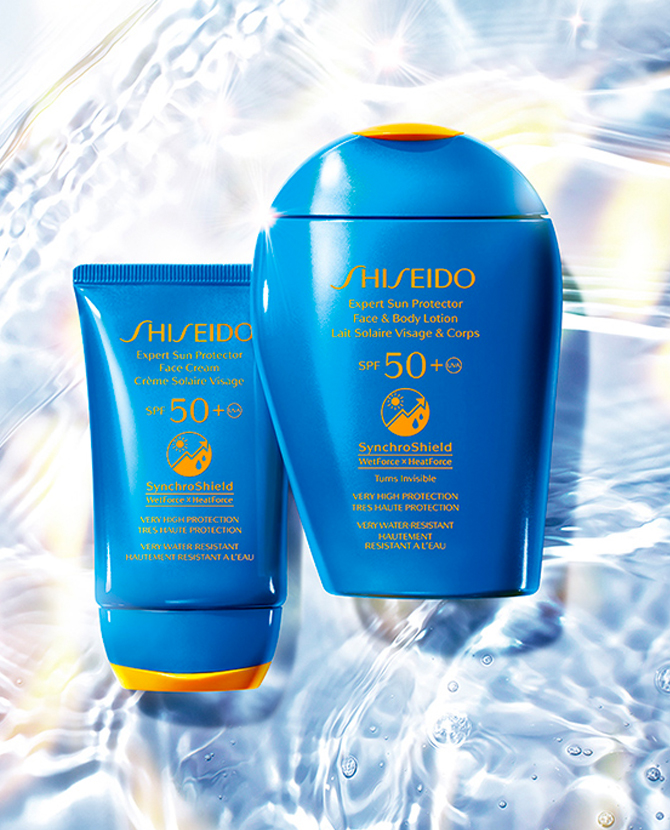 best sunsreens for normal skin 2020
Congratulations—you've hit the jackpot. You can use pretty much any sunscreen you fancy (you lucky thing)! To give your skin a glowy boost with a healthy portion of sun protection and water-resistant properties, try Shiseido Expert Sun Protector Face & Body Lotion.
Combination skin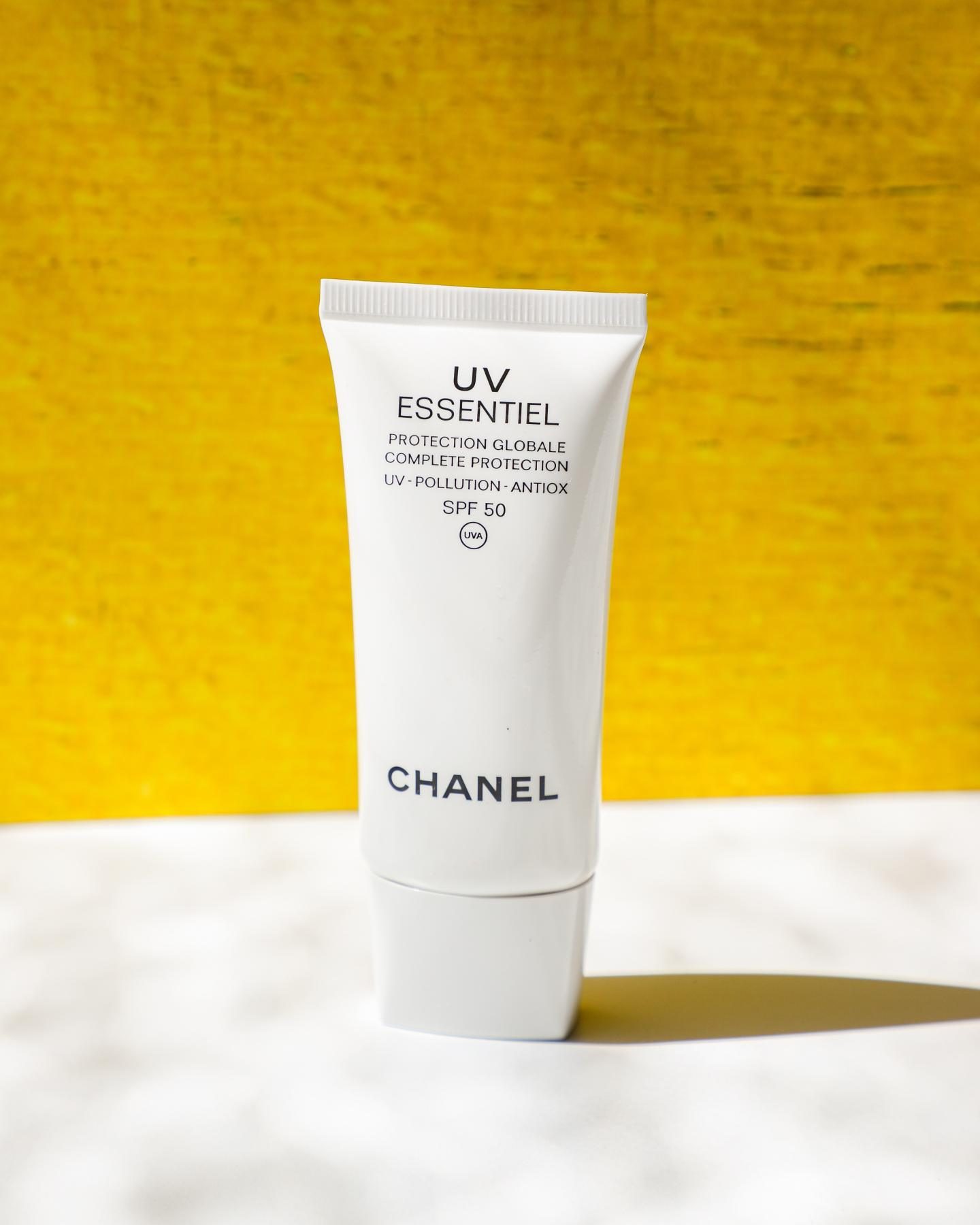 best sunscreens for oily skin 2020
The common problems you encounter with combination skin are an oily T-zone, and a dry… everything else. It's a difficult skin type to deal with, because it's almost a losing battle whichever way you go about it (sorry–optimism has no place here). That said, there are lots of formulations on the market that now cater to combination skin types–you'll want to find a lightweight, hydrating formula that won't leave your T-zone looking like an oil rig, but also won't leave the rest of your face dry as a desert. Chanel's UV Essentiel is the perfect compromise: somewhere between a gel and a cream, the lightweight formula maintains hydration while protecting skin against pollution and sun damage.
Dry skin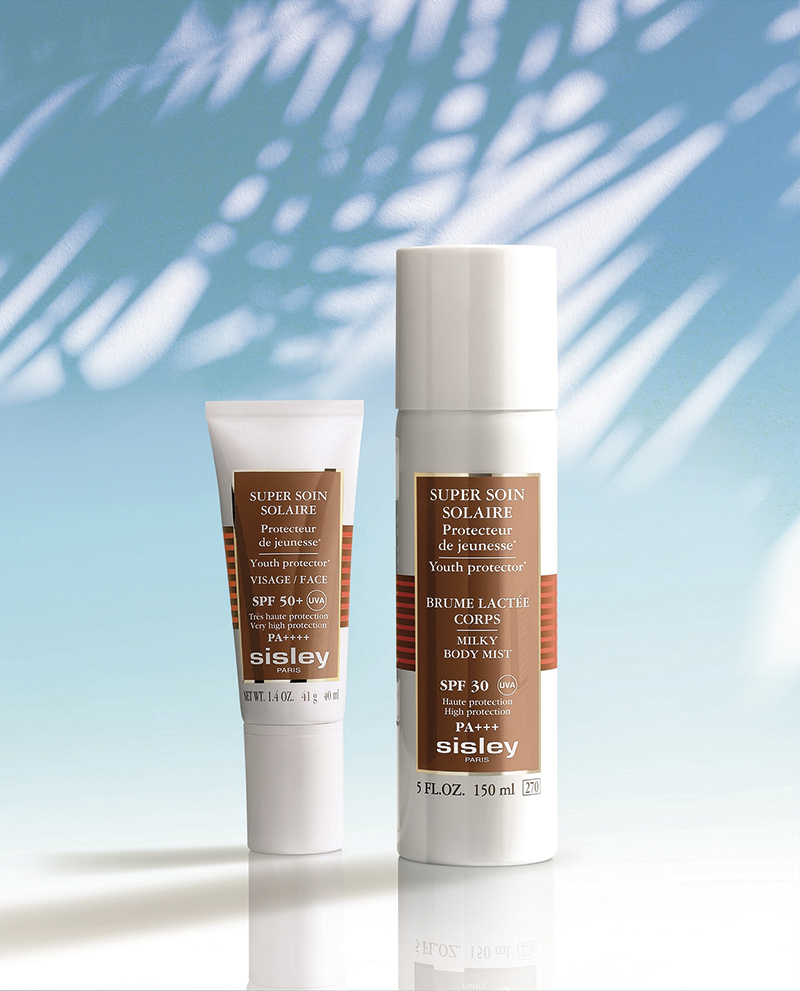 Dry skin types, especially those who suffer from eczema or psoriasis, require a lot of TLC. A lot of sunscreen formulations can be a little on the drying side, but luckily there are lots of options that address the need for hydration. Seek out moisturising formulations like Sisley's Super Soin Solaire Facial Sun Care SPF50+, which is the perfect way to quench dry skin without compromising on the sun protection. Shea butter and mango extract work to maintain skin moisture, and the camellia oil and edelweiss extract give the product added anti-pollution protection.
Note: There's a matching body sunscreen!
Oily/acne-prone skin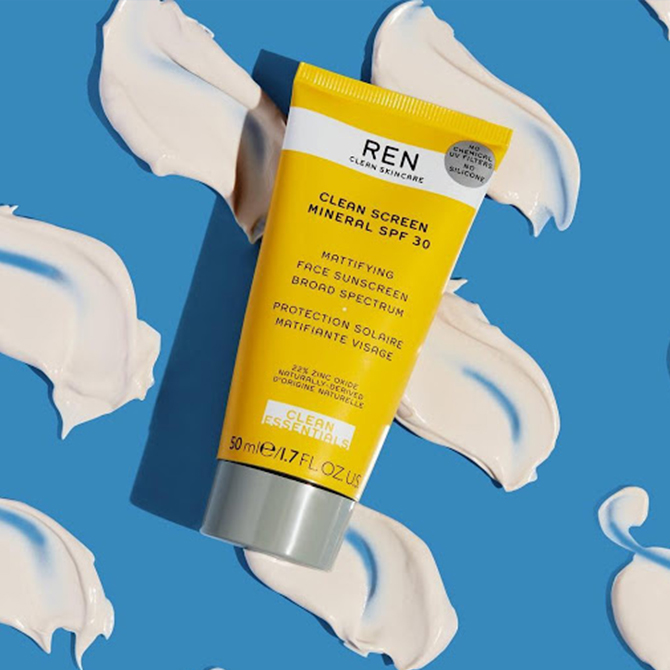 best sunscrees for dry skin 2020
Don't let your oily skin fool you into thinking you don't need to hydrate. In fact, the reality is quite the opposite; if you skip the moisturiser, your skin will overcompensate for the dryness with an overproduction of sebum, which leads to further breakouts. So, the best option for oily and acne-prone skin is to opt for oil-free or non-comedogenic (yet moisturising) formulations to avoid exacerbating shine and breakouts. Ren's Clean Screen Mineral SPF30 does a great job of preventing clogged pores, mattifying shine and protecting against sun damage—all while keeping our planet happy (it's reef-safe and vegan)!
Sensitive skin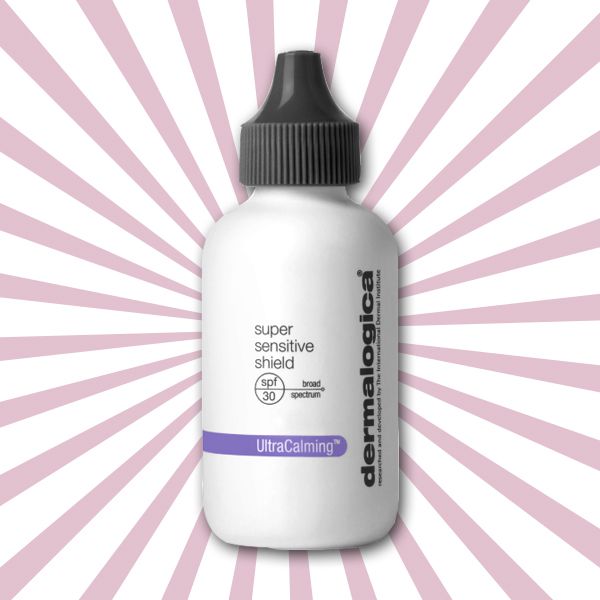 Does your skin go a bright shade of tomato with even the gentlest pat of product? You'll want to look for fragrance-free, lightweight products that won't irritate your delicate skin, such as Dermalogica's Super Sensitive Shield SPF30, which is formulated specifically for sensitive skin types. It uses only natural mineral UV protectors and is reef-safe as well.
Mature skin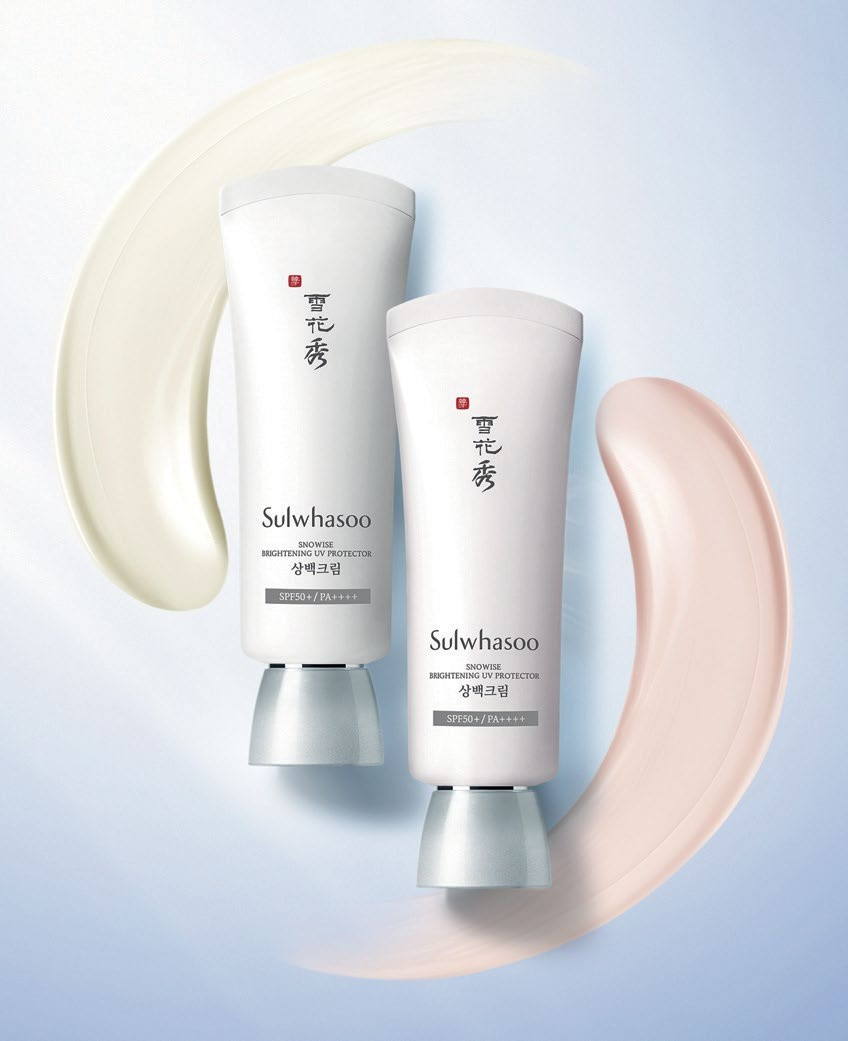 Sunscreen is non-negotiable at this point. When your skin ages, gradual loss of moisture and sun damage eventually leads to sun spots, hyperpigmentation and wrinkles. All of these signs are natural parts of the ageing process, but diligent use of sun protection (and adequate hydration) can slow their development and lessen their appearance. Plus, it's critical to protect mature skin against sun damage as it is significantly more susceptible to cancer. Sulwhasoo's Snowise Brightening UV Protector SPF50+/PA++++ is formulated with an anti-pollution, skin brightening UV protector that will help to reduce excess melanin production and improve the appearance of wrinkles for rejuvenated skin.
Deep skin tones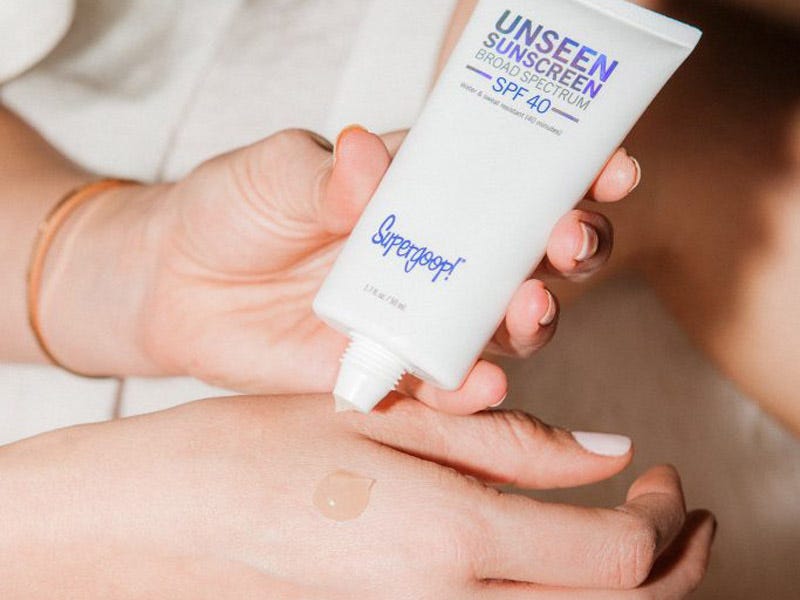 Alright, so this isn't technically a skin type, but it's difficult to find good sunscreens that don't leave a white cast on deeper skin tones. The real trick is you'll want to look for either clear or tinted sunscreens—transparent chemical sunscreens like Supergoop's Unseen Sunscreen are ideal if you're looking to avoid the dreaded white cast, but if you're not keen on it, a physical sunscreen like Supergoop's Mattescreen contains a nifty tint to counteract the reflective minerals.
The real trick is to do your research to avoid disappointment: now that you know what to look out for, this should be an easy feat to get you on your way to spiffing SPF'd skin!
Looking for more sunscreen recs? Here are three of our local favourites!
| | |
| --- | --- |
| SHARE THE STORY | |
| Explore More | |