Ever feel like something is… missing from your life? Or are you overwhelmed by the sheer number of items in your beauty bag? Do you ever think to yourself: "Gee, I really wish that I could use one product multiple ways instead of just for its intended purpose so I can cut down on the number of products I have"? Or maybe there's a product collecting dust at the back of your makeup drawer because it's just so… weird.
Well, gone are the days of single purpose products and your ardent fear of experimentation: Today we've picked four things out of our beauty bags and styled them to show you how to really get your money's worth.
We know what you may be thinking; we're literally in isolation, there's zero point in me doing a full face, no one is going to see anyway—these are all valid excuses. However, we urge you to think of it this way instead—isolation is the perfect time to refine your makeup skills, concalls are a perfectly appropriate occasion to put your best face on and if neither of those are selling it, it's just fun to look and feel pretty once in a while.
Without further ado, here are four looks using one product multiple ways.
Wearable everyday
Lipstick: Lips and Eyes and Cheeks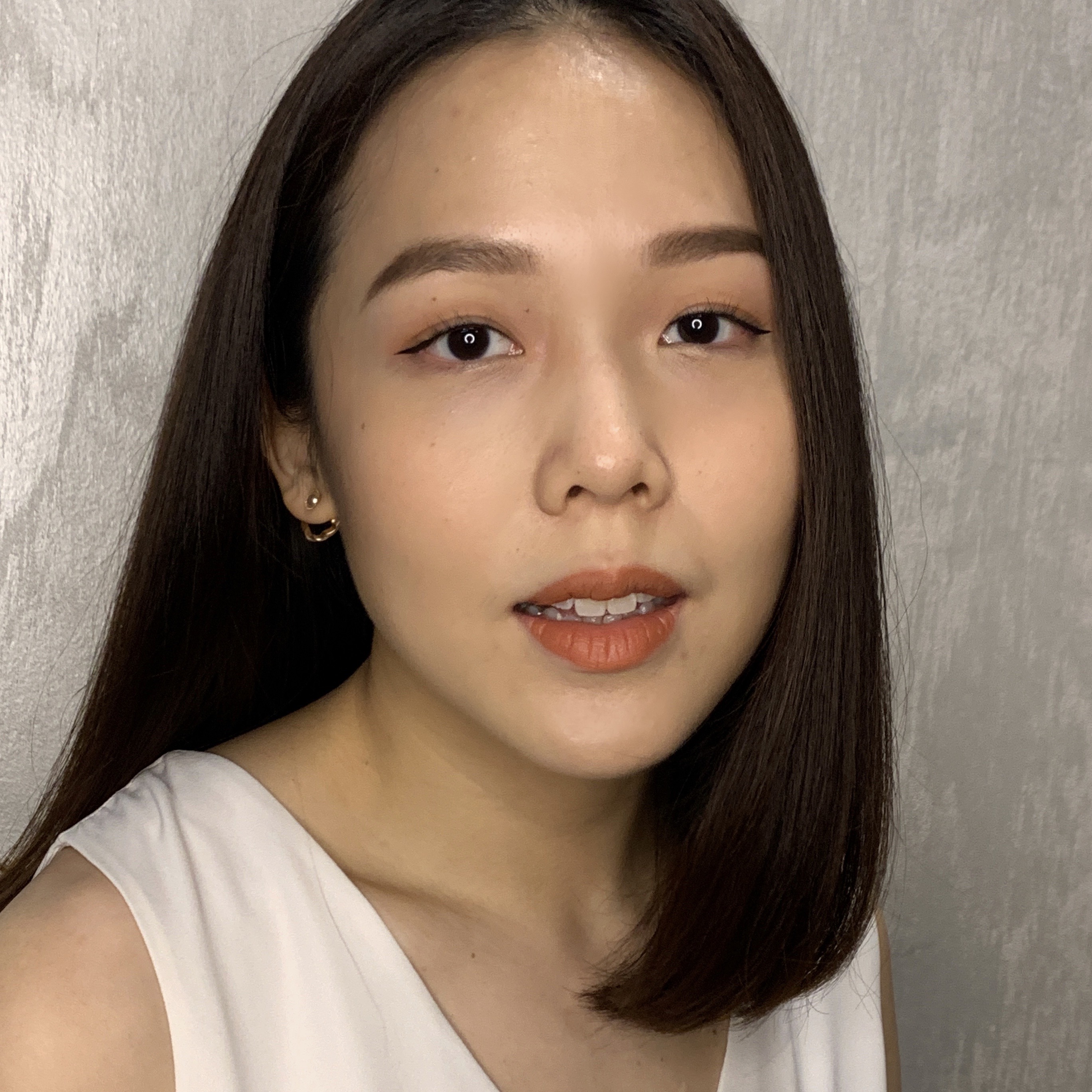 Wei Yeen wears NudeStix Magnetic Lip Plush Paints in Hot Paprika
"My makeup motto is always less is more and anyone who knows me well would know that I'm honestly quite comfortable wearing one product in a few ways on lazy days in. So when I found out that Nudestix's new liquid lipsticks were made with ingredients that are safe for the eyes, lips and cheeks, I was curious to see how it would translate on the entire face.
"My shade of choice was Hot Paprika, a burnt orange nude that's perfect if you're looking for a 3-in-1 colour that doesn't look like a bad sunburn, or that isn't entirely nude either. All you need is a swipe of this (as an allover eyeshadow colour) on the eyelids, apples of the cheeks, and on the lips and you're good to go. The texture is mousse-like, with a somewhat oily film that isn't uncomfortable on the skin. The formula is buildable and may need more layering for a more obvious colour payoff. I'd say it's great for the eyes and cheeks, but skip it for your pout. It may leave your lips feeling dry by the end of the day." – Loh Wei Yeen, Deputy Editor
Highlighter: Still Highlighter
Wei Yeen wears Fenty Beauty Match Stix Highlighter in Unicorn.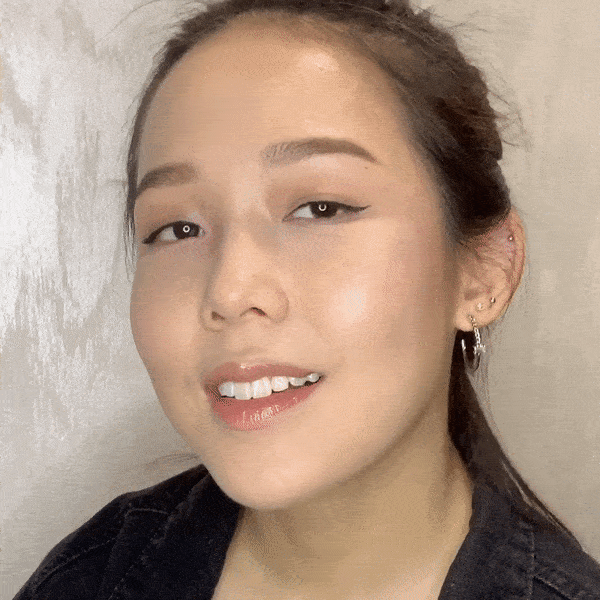 "The thing with funky-coloured makeup products is that you never know what to expect. Just peeking at the name had my heart in clutches (it's Unicorn, so you could say that I definitely didn't know what to expect); but then again, you'd be surprised to know how wearable purple highlighter can be.
"I'm a fan of Fenty Beauty products for many reasons, and this Match Stix highlighter is a firm favourite—it's weightless, blendable, and perfectly complemented with blusher and bronzer. This frosty lavender shade left a half-opaque finish that really grew on me. I used it in the inner corners of my eyes and as a highlighter for a pop of colour. If you want to up the ante, rock an eyeshadow colour in the a similar lavender shade—but with glitter/shimmer pigments for an out-of-this-world lewk." – Loh Wei Yeen, Deputy Editor
Go Nuts
If you're looking for a more spice in your beauty routine, switch it up with unconventional colours to accent your look.
Lip Liner: Lips and Eyes
Red wears Chanel Le Crayon Lèvres Lip Pencil in 178 Rouge Cerise
"One of my favourite eras in beauty and fashion was the noughties–specifically the surge in the popularity of emo and scene style that followed My Chemical Romance's rise in fame. Objectively, it was a terrible era for makeup and fashion (though hilarious and incredible), but there's no denying that they really brought multipurpose makeup into fashion; black eyeliner as lipstick and red lipliners as eyeliner and shadow? Truly innovative.
"I maintain that it's genuinely a great way to add a twist to the classic cat-eye and red lip combo. It's not a super obvious look and is definitely wearable out—just something to catch the eye when you're least expecting it. Plus, if you want to take it up a notch you could make it into a '60s-esque graphic liner moment." – Redzhanna Jazmin, Editorial Assistant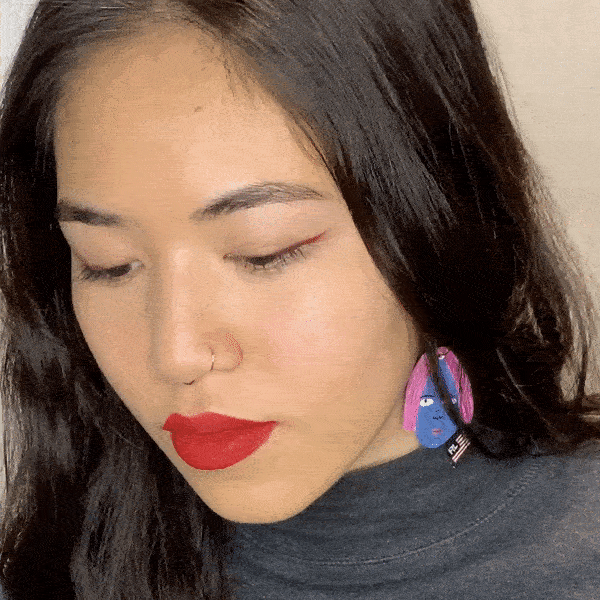 Liquid Highlighter: Highlight and Eyes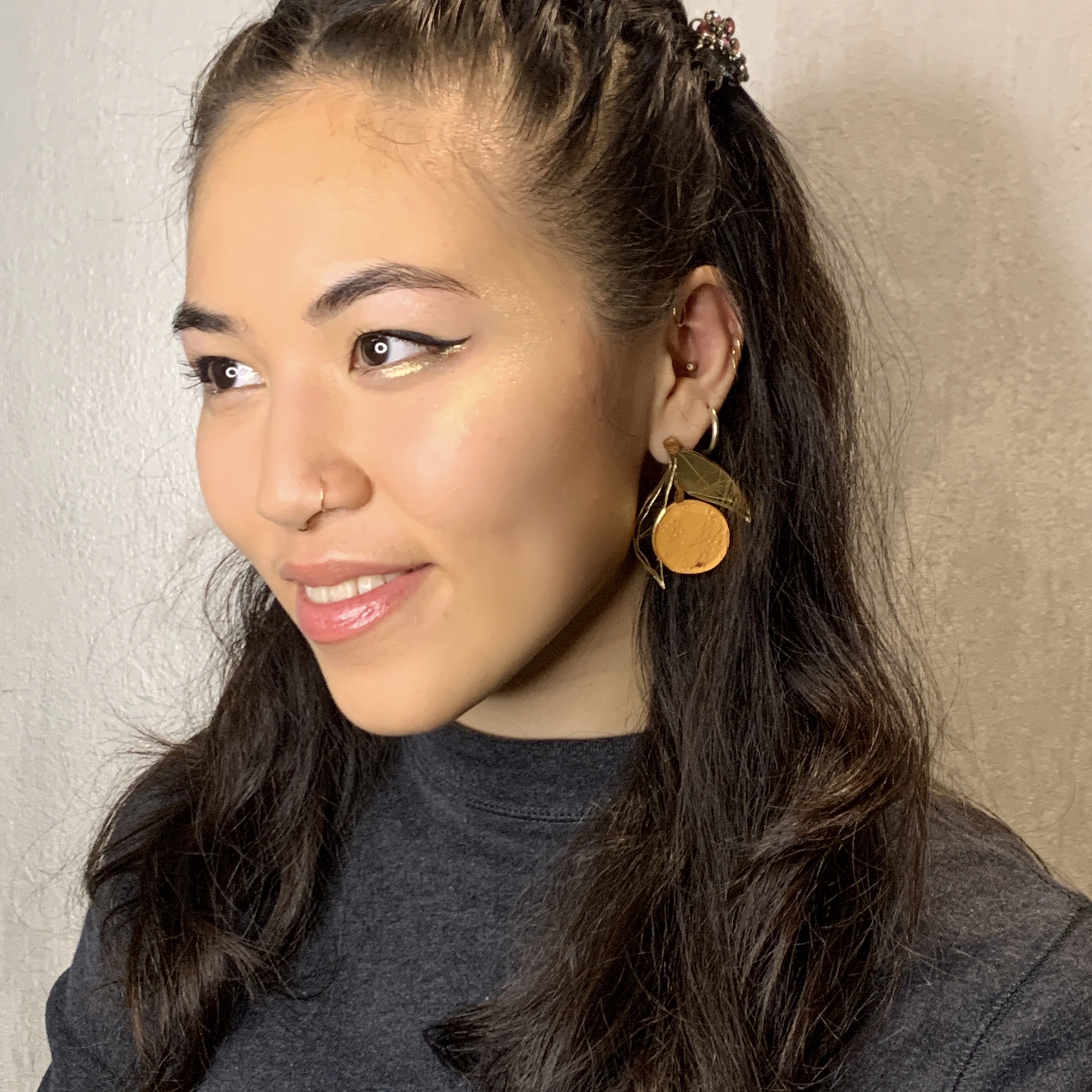 Red wears Huda Beauty Matte and Metal Melted Shadows in Gold Chains
"I got this product as a gift and, although I like the formulation a lot, I probably wouldn't have bought this particular shade for myself. The product is dual ended, with a creamy, velvety matte liquid eyeshadow on one side that's somewhere between a bright lime green and neon yellow (not my colour), and a shimmery yellowy-gold metallic highlighter on the other. That said, just because it's not my colour, doesn't mean I want the product to go to waste! In cases such as these, you've just got to make it work."
"The eyeshadow side works great for a statement graphic eye, and is really long-lasting which makes it perfect for events. However, the main star, in my opinion, is the highlighter. It was great for its intended purpose, there's no doubt about that. However, its precise wand and a no-budge formula also made it perfect to use as a subtle glitter liner that accented a bold cat-eye perfectly. This is just one of the many ways you could use this product as a liner." – Redzhanna Jazmin, Editorial Assistant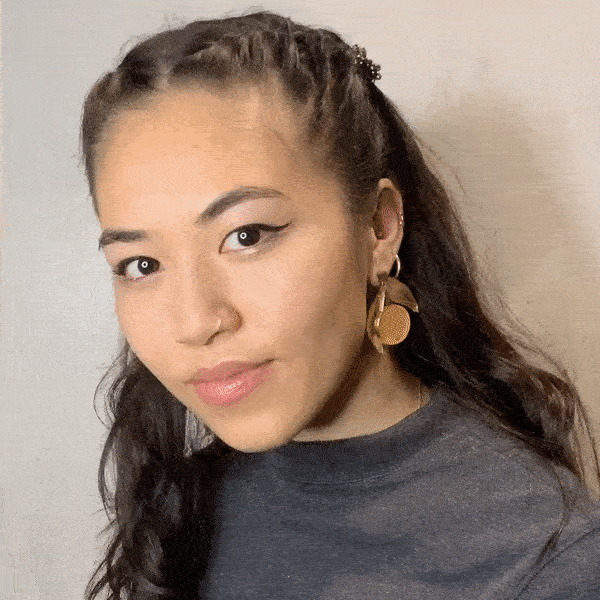 So there you have it! Four products, eight ways—which ones would you recreate?
| | |
| --- | --- |
| SHARE THE STORY | |
| Explore More | |