Beauty
TWICE's MINA is SK-II's Next Generation Brand Ambassador—watch her open up as she embarks on her #PITERAandMe Journey
#PITERAandMe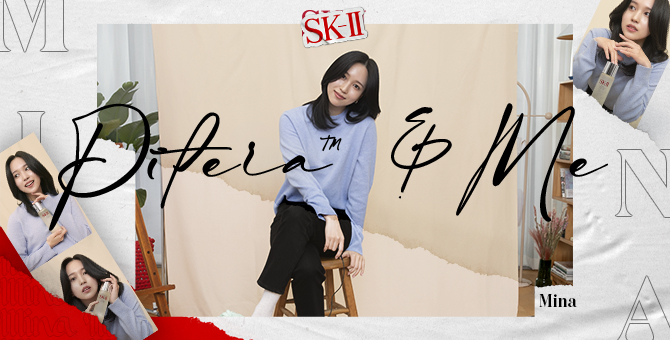 This just in: SK-II has announced MINA as its Next Generation Brand Ambassador, and it's one of the brand's most exciting partnerships yet. Best known as part of the South Korean girl group, TWICE, the 24-year-old embarks on a new life journey with SK-II, going completely bare-skinned in the brand new PITERA™ and Me campaign.
The new campaign will show a side of MINA that fans have never seen before: Unscripted and raw. PITERA™ and Me is SK-II's first-ever self-directed series that follows the TWICE member 24/7 in SK-II's vacation house as she goes completely bare-faced on camera, allowing viewers to get up close and personal like never before.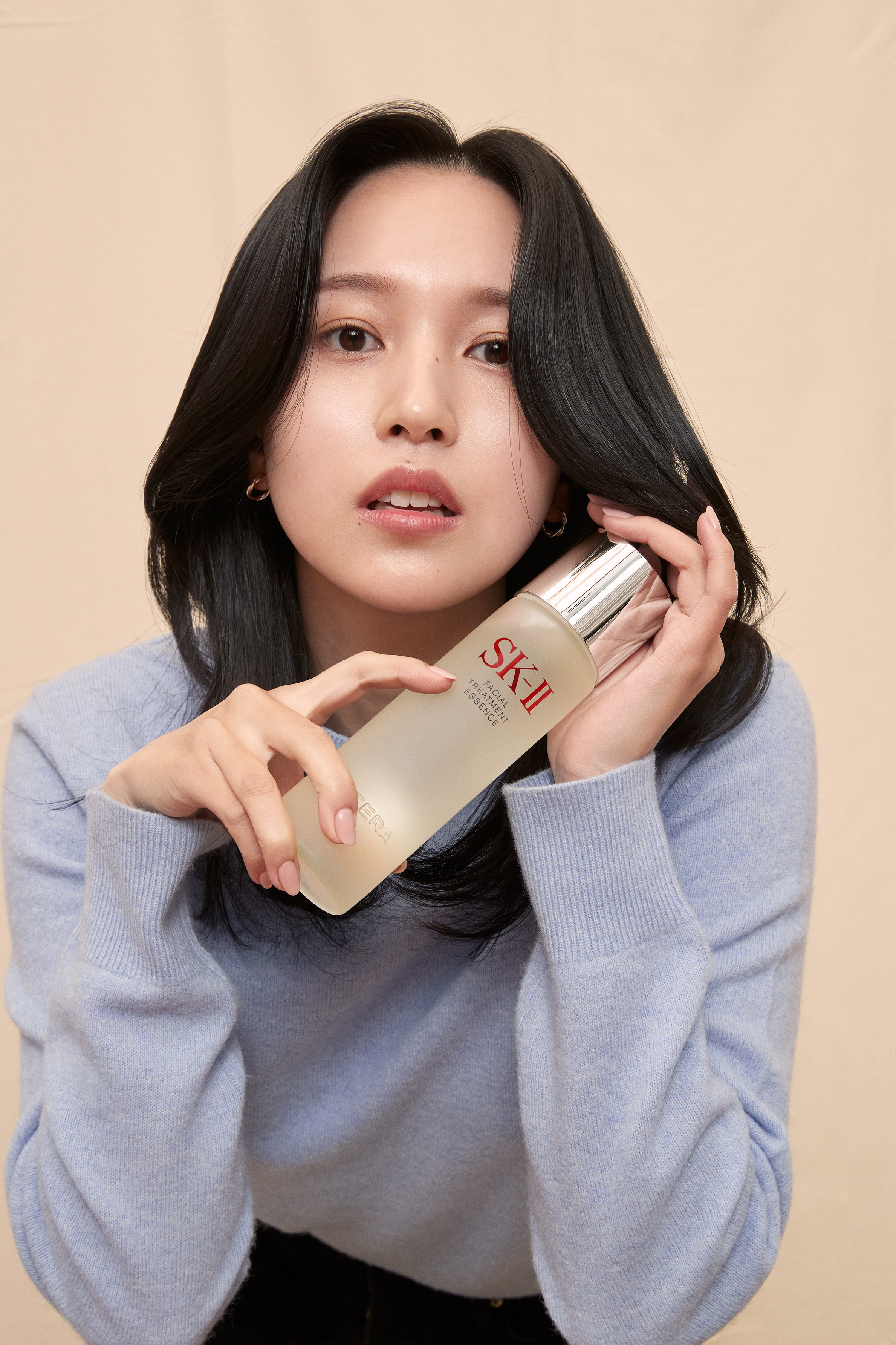 Holding a handheld camera, MINA offers an authentic peek into the start of her blooming PITERA™and Me journey thus far, making this one of the most intimate and genuine campaigns from SK-II. Personally, we love the totally candid, social-first direction of PITERA™ and Me — it's so refreshing to see a campaign led by Generation Z, for Generation Z.
Composed of shots taken by MINA herself, the Terrace House-esque video concept is delightfully charming. It's endearing to see the star reveal a side of herself so rarely seen on camera. "I think [that I], as a person, am just a really normal girl," she reflects while curled up by the fireplace. "In real life, I'm quite shy and I might be plainer than you think."
It's hard to imagine a K-pop idol as anything less than flawless, but her humble candour is a welcome insight into her off-stage character. On her plans for 2022, the artist declares that she's planning on carving out more time for herself, and to make these self-reflective moments meaningful and intentional. With her vision board in full view, she lays out her game plan. As it turns out, there are plenty of things on her to-do list right now—after devoting herself to her brand new skincare routine with SK-II, of course.
"I think I didn't have enough time to rediscover or get to know myself, skincare included," she sighs, thinking back to her start in the entertainment industry. That's why her biggest hope as SK-II's new global ambassador is that, through her own PITERA™ journey, she can rekindle an interest in both herself and her skin. "The goal of my new beginning is taking care of myself," says the young starlet. "I can't wait to experience the change."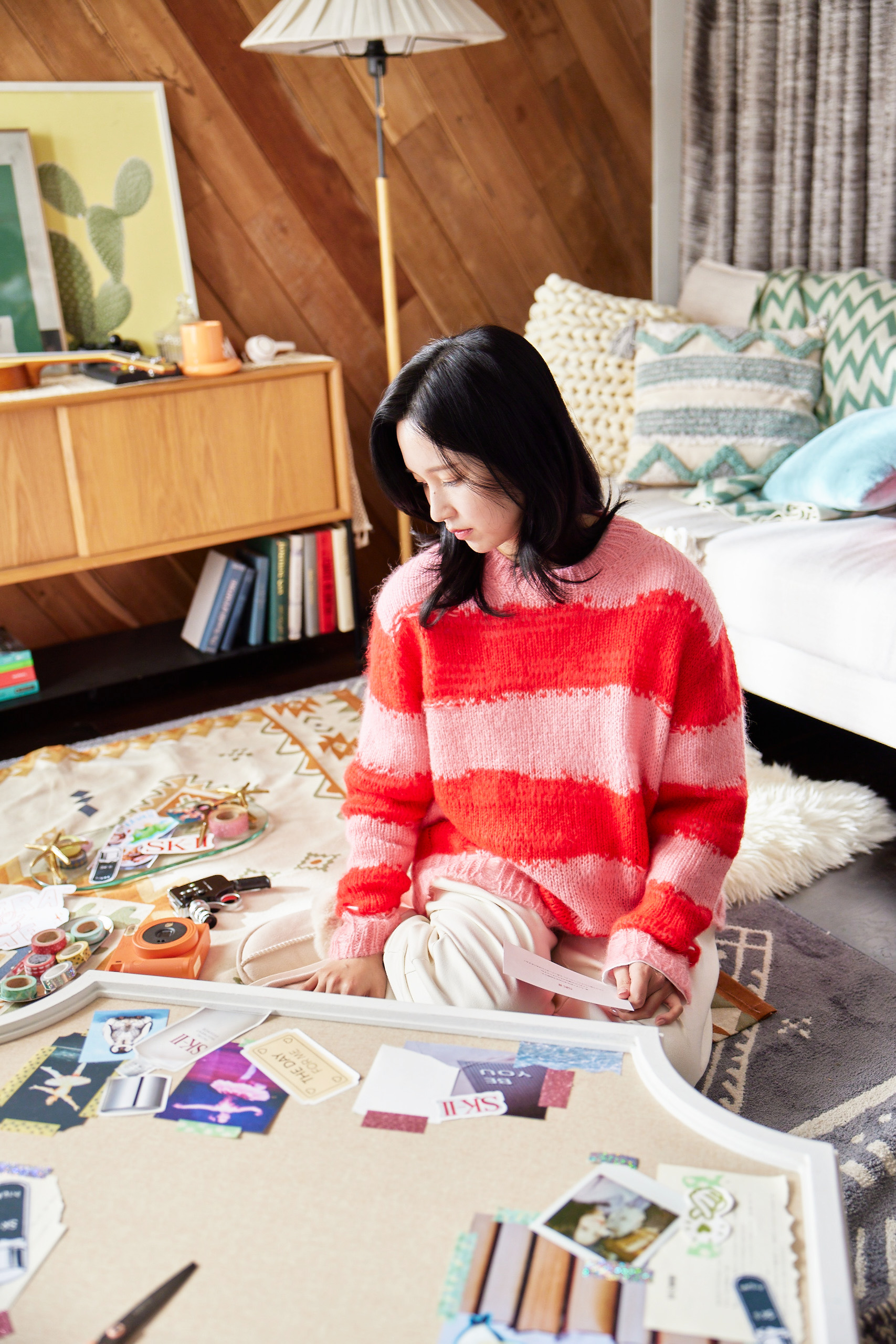 From travelling more to, surprisingly, making a whole rug from scratch (fun fact: MINA is an avid knitter and very much enjoys the DIY life), MINA's upcoming schedule is looking busy and productive. If anything, we predict that her renewed self-investment is only going to reveal more and more about her personality behind the scenes.
We're so excited to see where MINA's PITERA™ and Me journey will take her down the road, and even more excited to see you embark on your own PITERA™ journey. If you'd like to join MINA on this experience, grab the SK-II PITERA™ Essence here and start your transformation today!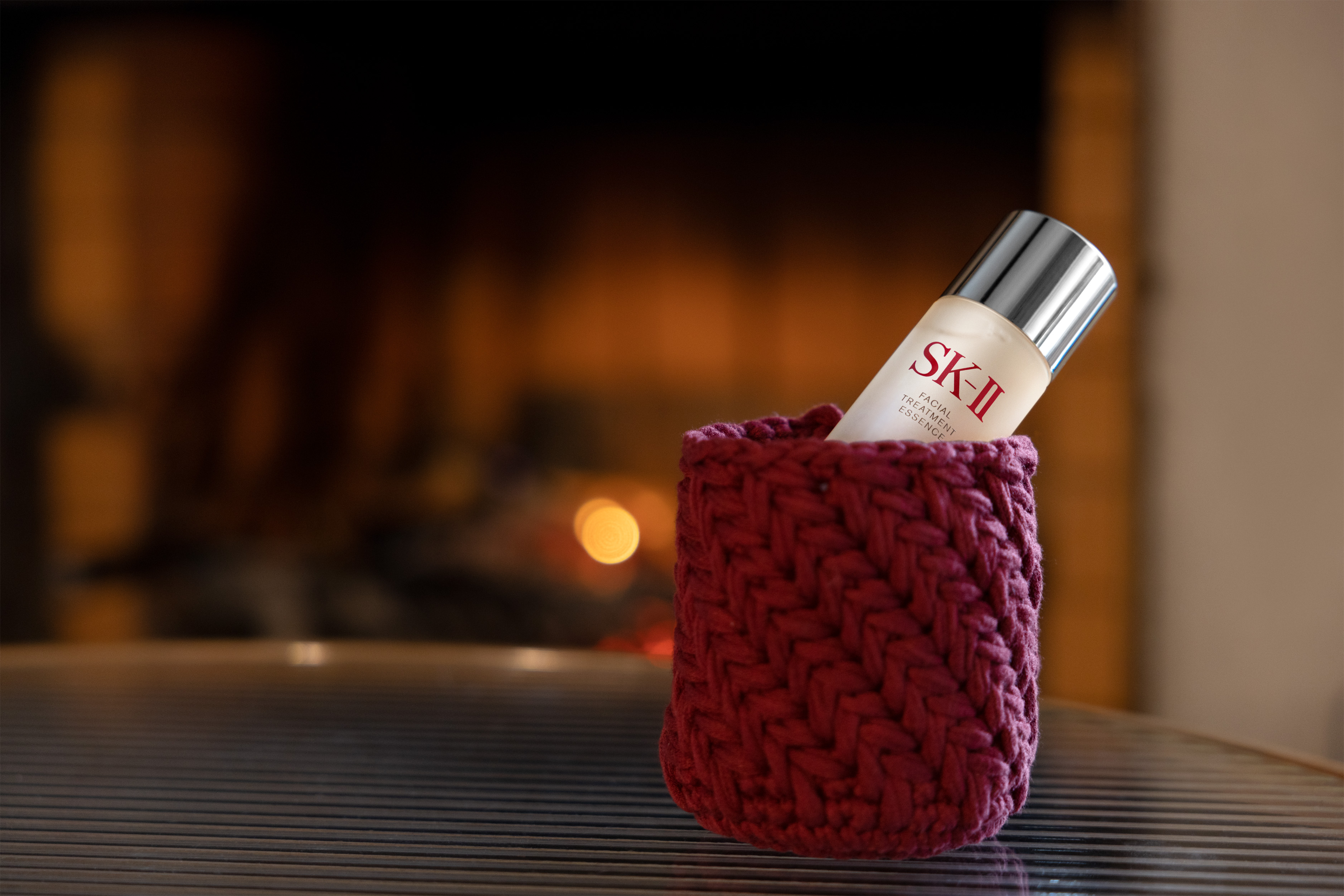 About the PITERA™ Facial Treatment Essence
SK-II's cult-favourite PITERA™ Facial Treatment Essence needs no further introduction. Beloved by millions of women worldwide, the PITERA™ Essence has earned the nickname "Miracle Water", thanks to its transformative properties on the skin. The lightweight, yet intensely nourishing formula has been touted as the key to Crystal Clear Skin by women across the world (Team BURO included!), and it's all thanks to the brand's star ingredient.
Of course, we're talking about PITERA™, the SK-II-exclusive ingredient that has garnered a cult following across the world. Made through the fermentation of a unique yeast strain, the ingredient mimics our skin's Natural Moisturising Factors (NMF). In short, it helps to moderate the skin surface's renewal cycle, promote healthy skin turnover, and enhance the natural function of our body's largest organ. The result is smoother, more youthful-looking skin that boasts increased hydration and an enviable glow.
Watch the full #PITERAandMe campaign video here.
Find more beauty news here. This article was written in partnership with SK-II.
| | |
| --- | --- |
| SHARE THE STORY | |
| Explore More | |