Beauty
BURO Beauty Stash: Age backwards and erase dark spots with February's launches
Skincare madness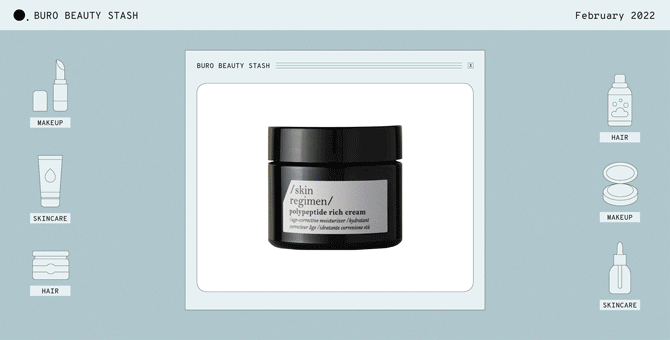 If you're struggling with acne, premature ageing, temperamental skin, or any other minor skin affliction, realistically, there's probably a product out there for you. The only issue is finding The One.
It takes countless hours of trial and error to really sus out whether a product suits you, which—let's be real—isn't feasible for the average person. That's why we're here with another round of BURO Beauty Stash to do all the hard work for you. Ahead, our reviews cover all the latest launches from February.
From SK-II's comprehensive starter pack to Caudalie's new power-packed Vitamin C Serum and Clear Start's intense post-breakout anti-dark spot formula, you won't want to miss this month's highlights!
SK-II
Skin Power Kit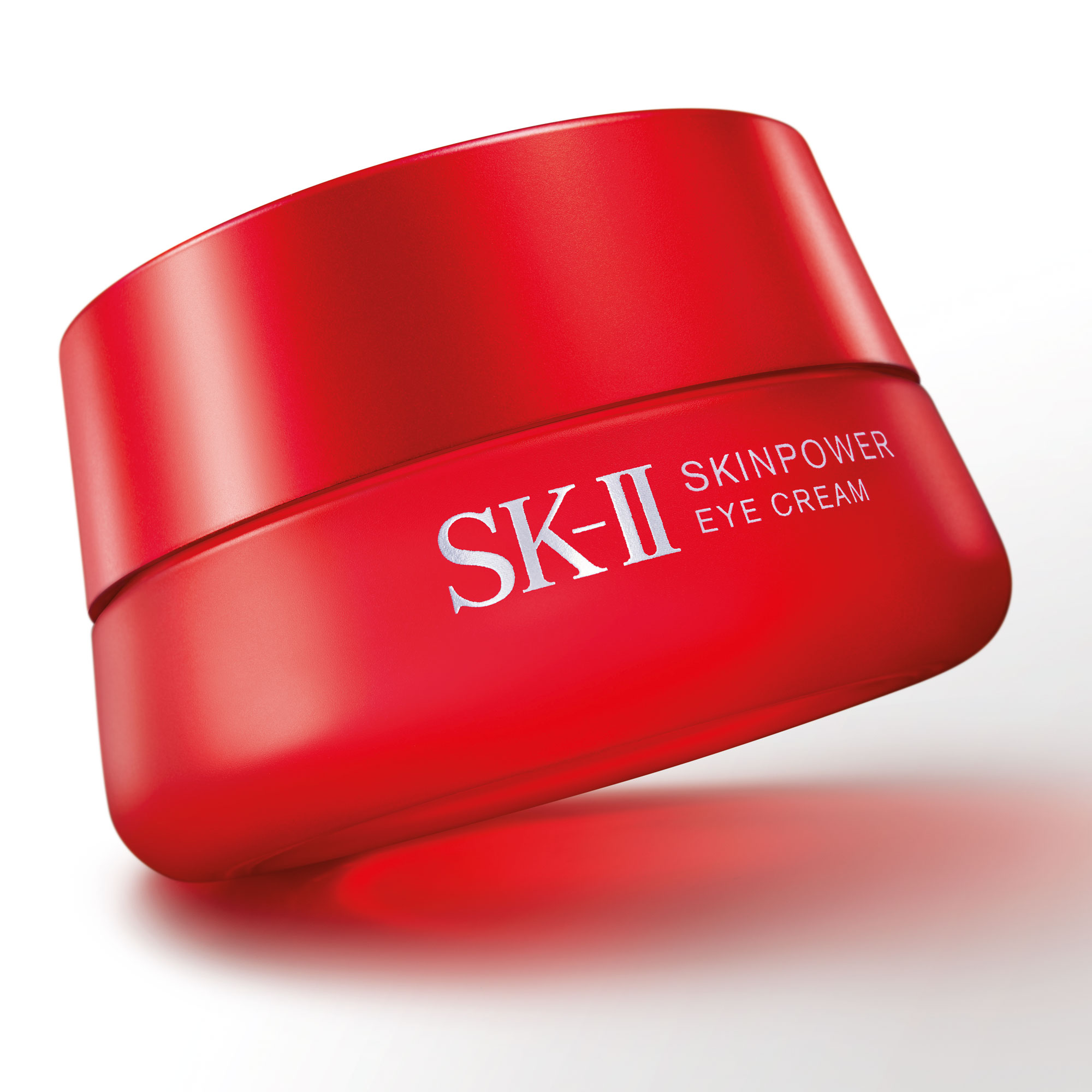 "I've had a couple of months to really sit with the new SK-II Skin Power Kit and track my skin's progress, and I'm pleasantly surprised. For SK-II newbies like me, the set is an excellent introduction to the brand, including four key products—the PITERA Essence, the Skinpower Essence, the Skinpower Eye Cream, and the Skinpower Airy Milky Lotion.
"Currently, my favourite product from the set is the iconic PITERA Facial Treatment Essence (RM759). I must admit that I do find it somewhat unpleasant-smelling (it's only to be expected with anything fermented), but it works. If you're looking for instantly hydrated skin that looks plumper and boasts a naturally dewy finish, look no further. I typically apply the essence to my clean, dry skin in the evenings, pat it in with my palms, let it absorb, and follow up with a moisturiser. I tend to keep it to my nighttime routine but, while it's not the first thing I reach for in the morning, I have found that on no-makeup days it's a great way to keep my combination skin happy and hydrated throughout the day under my normal sunscreen (no moisturiser needed!).
"As for the Skinpower Essence (RM525), it has become a go-to for days where I am wearing makeup. It has a thicker, more viscous texture with a silicone-y finish that I think looks and feels amazing under my foundation. It just creates a nice, smooth canvas for my base to glide and stick onto—not to mention, the addition of niacinamide is perfect for my breakout-prone skin. I also just love the chic and practical packaging. It's a definite go-to for my everyday beat.
"Another product that has quickly become a staple in my routine is the Skinpower Eye Cream (RM328). Recently, I've experienced more dryness within my skin, particularly in my undereyes. Put simply, I've noticed a few fine lines cropping up around my eyes, so I've been looking for a new eye cream to address these. Now, the issue is that, while I need a lot of moisture (particularly of the occlusive kind as my skin just cannot retain hydration), I also struggle with milia. As such, I need a formulation that isn't too heavy and rich nor too light. Fortunately, this airy texture really hits the spot. It plumps my undereyes and irons out the fine creases while soothing the area and treating my perpetually dark circles.
"Finally, the Skinpower Airy Milky Lotion (RM541) is the perfect companion to the routine above. Lightweight, quick-absorbing and packed with great plumping and moisturising ingredients, it's the best way to wrap up my evening routine." — Redzhanna Jazmin, Beauty Writer
Guerlain
Orchidee Imperiale Complete Care Cream, RM2,352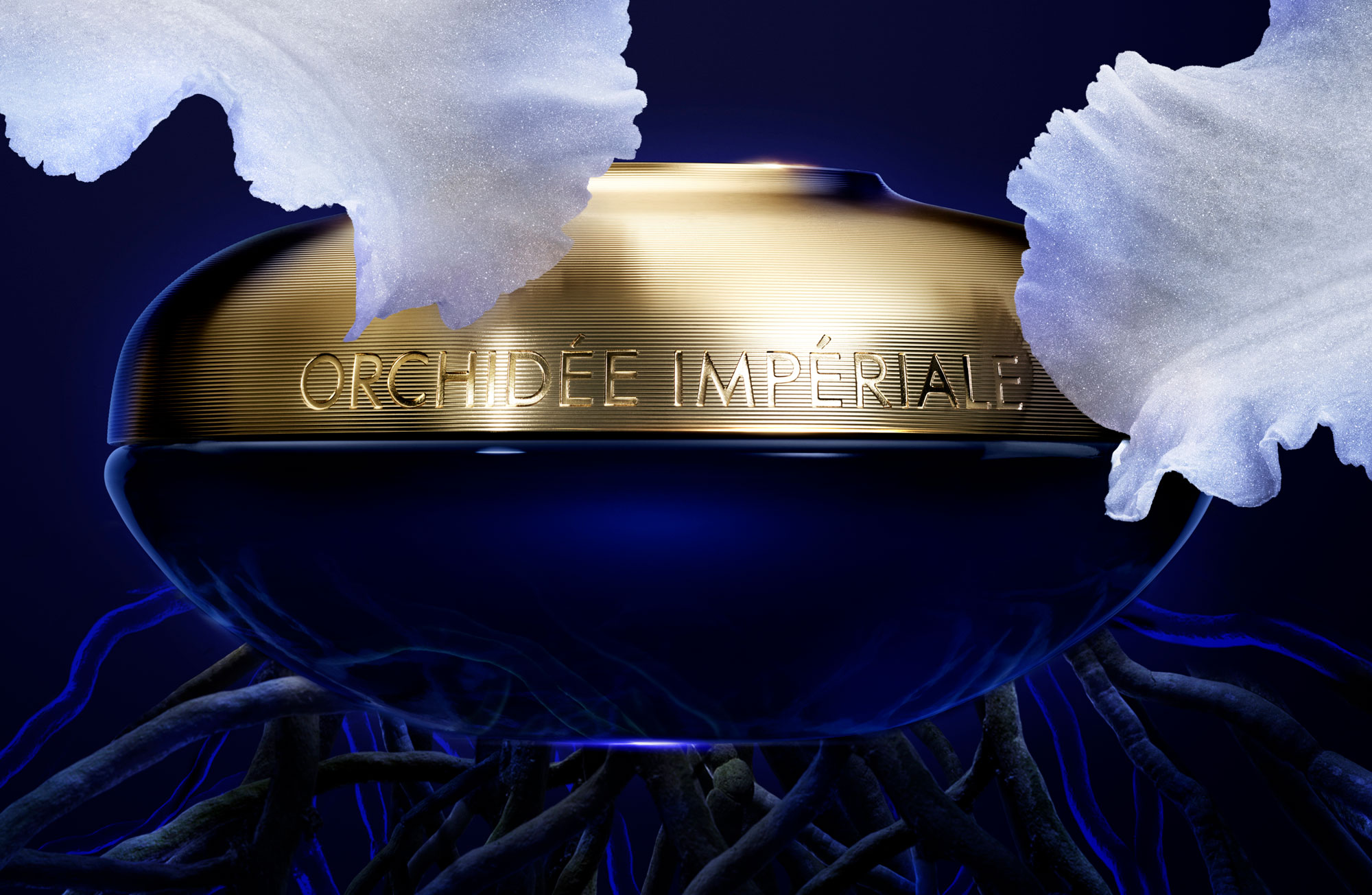 "Did you know that the orchid ​is able to bloom for years as it possesses prodigious cellular longevity mechanisms? Guerlain's research has also revealed that the roots of two species of orchids, in particular, contain exceptional regenerative powers. This duo power the brand's cutting-edge Orchid Totum technology effective in regulating cell respiration, optimising skin regeneration and—for the first time—targeting the skin's longevity enzyme at the root to tackle the visible signs of ageing.
"In the fifth and current generation of Guerlain's Orchidée Impériale Cream, its renowned sensory qualities have been retained in a new formula containing 96 per cent naturally-derived ingredients. I love the ultra-fine and soft texture that feels as if my skin is enveloped in a protective, hydrating film throughout the day. The beautiful packaging is also a work of art that has found a spot on my dressing table. Another win in my books: it's refillable and designed to minimise impact on the environment.
"Touted to make the skin look three years younger after just seven days, I'm happy to report that my skin does look younger. I find the results are more dramatic when the cream is used together with the Orchidée Impériale Micro-Lift Concentrate, a firming and tightening serum with 7,000 micro-sculptors that works like a series of micro-lifts on the skin. The bottle is also gorgeous to look at!" — Adelina Tan, Deputy Editor
The Orchidee Imperiale Cream (RM2,352) is currently available at Parkson, Isetan and Sogo department stores where Guerlain is sold.
Caudalie
Vinergetic C+ Vitamin C Energy Serum, RM210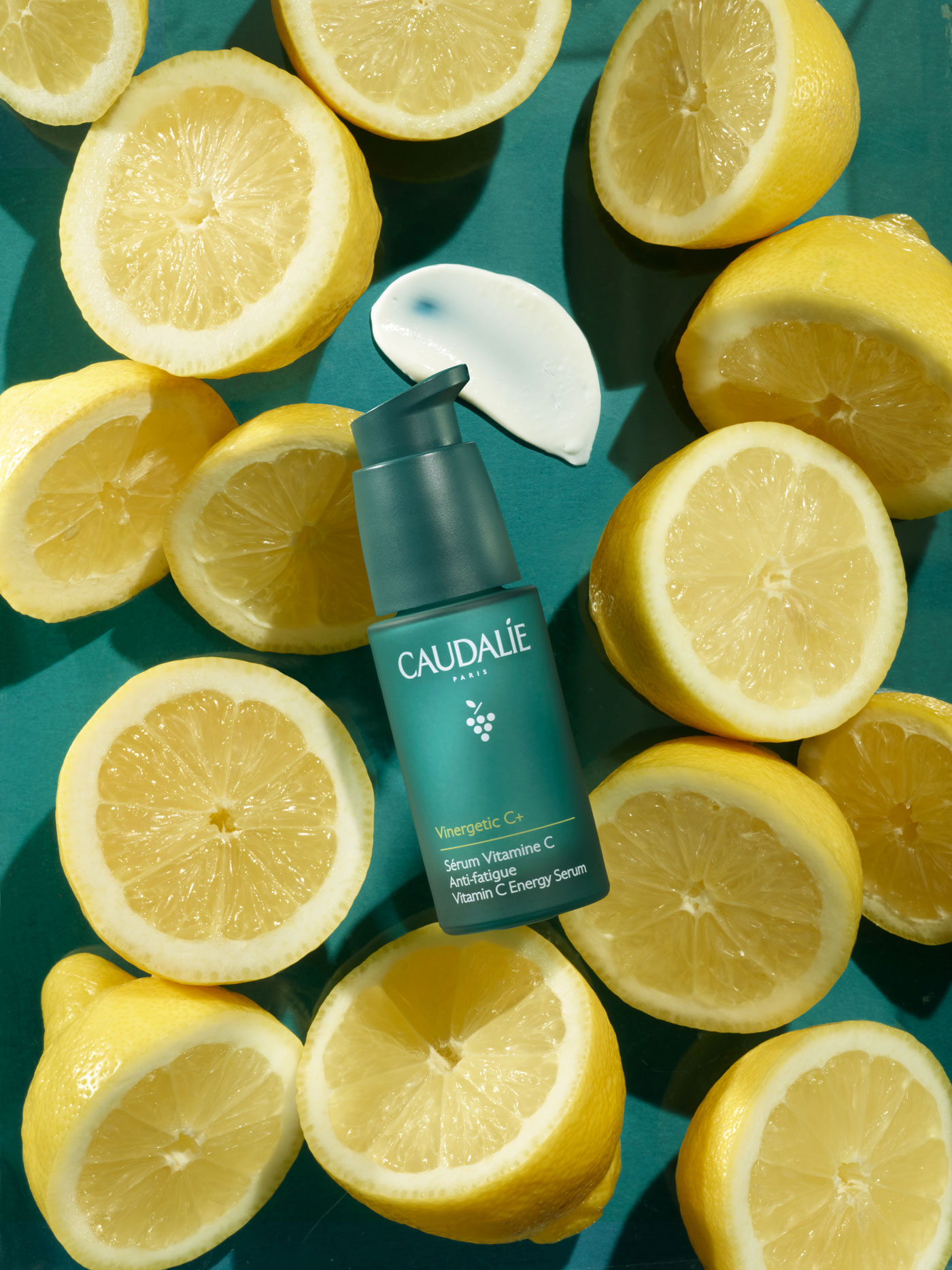 "As you know, our skin constantly changes and sometimes what has worked for me in the past might not work when I experience a change in environment. I have been under a lot of stress lately and with that, I've noticed a huge difference in my skin texture that my current products have not been able to get rid of. Recently, my skin looks noticeably dull with some dry patches here and there. To make matters worse, I've been subconsciously peeling on my dry skin, not allowing it to heal properly. It's not on purpose, I swear!
"I've always looked to Vitamin C serums whenever I feel like I'm in a skincare rut. Thankfully, the launch of Caudalie's Vinergetic C+ serum couldn't have come at a better time. Dubbed an 'anti-fatigue cocktail' this serum contains a potent type of Vitamin C that has been stabilised four times for preservation, as well as hyaluronic acid and polyphenols high in antioxidants to revitalise tired skin.
"This serum comes in a super-light texture that instantly absorbs into the skin and because of that, I need about three pumps to feel like I've covered all my bases. For such a small bottle, it is quite pricey. However, for the results it has provided, I'm not complaining. After using it for a week, my skin looks noticeably less tired in the morning and my dry skin patches are almost gone!" – Sarah Hani Jamil, Editor
Filorga
Skin-Unify Intensive Serum, RM356
"If there's one thing I'm wary of about ageing skin, it's got to be pigmentation spots. As a teenager, I'd never taken an interest in beauty products, let alone sun protection. I did try to make up for it in my 20s, however, all those earlier years when my skin was exposed to the sun has caught up with me. I'm seeing dark spots popping up more and more, and while it isn't too noticeable (for now), I want to at least try to get rid of them while I still can.
"Inspired by aesthetic medicine techniques—such as laser, peel and medical strobing—Filorga has come up with a range of skincare called Skin Unify that works to restore an incomparably even skin tone. From the collection, I've taken a liking to the Intensive Serum. Its formula contains a biomimetic peptide that mimics a specific type of polyphenol, found abundantly in green tea, and contains potent antioxidant properties that are effective in blocking the toxins responsible for dark spots and a dull complexion.
"Its fragrance, while pretty strong and aromatic, is neither bothersome nor irritating to my skin, although, I could see how it might be a concern for others. Light to the touch, its creamy texture melts instantly as I massage it onto my face, leaving a comfortable, silky finish. I'm not convinced enough yet to completely say that it has reduced the appearance of my pigmentation, however, I do feel that it makes for a nice everyday serum that leaves your skin feeling supple and looking healthy!" – Sarah Hani Jamil, Editor
Skin Regimen
Polypeptide Rich Cream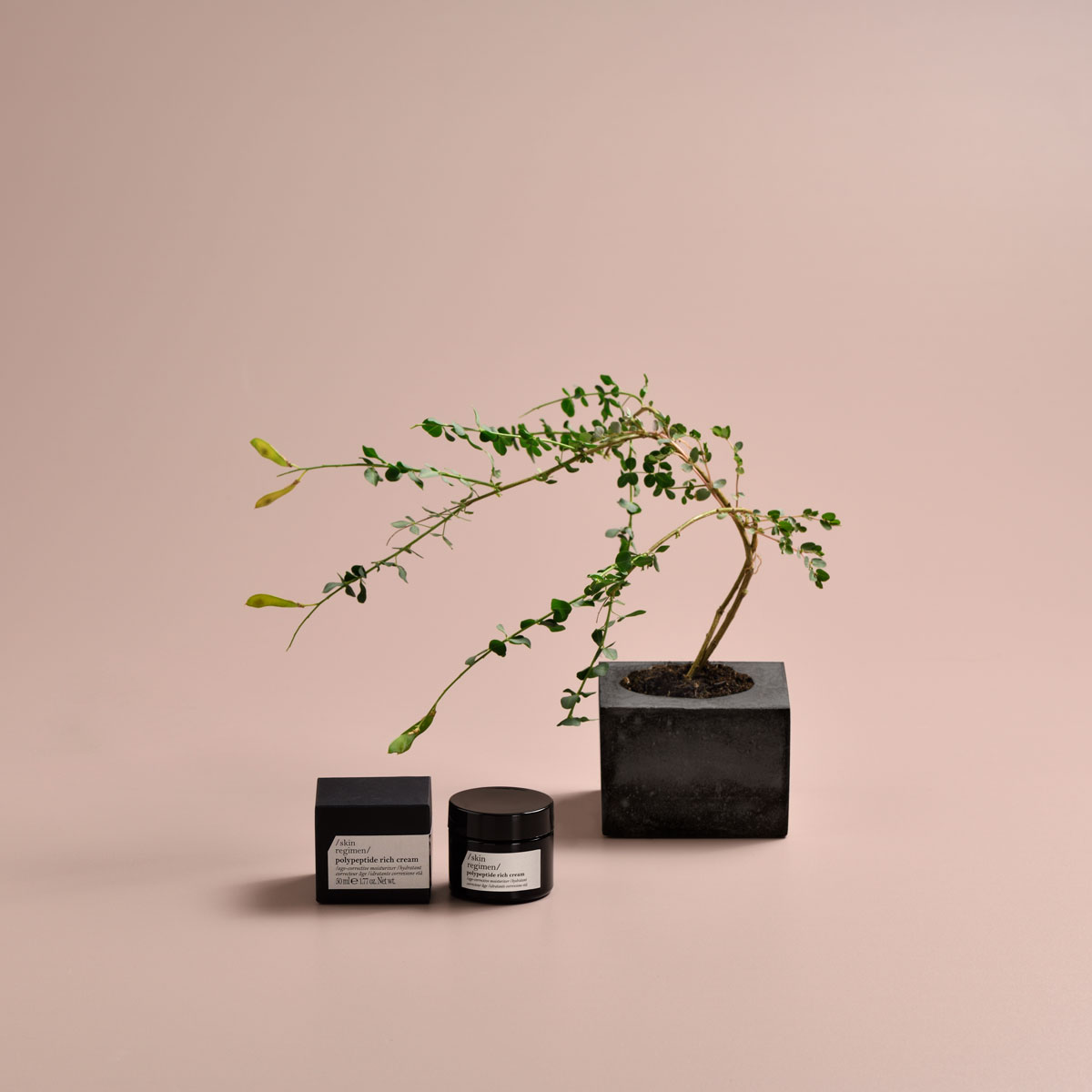 "Targeted at tackling the deficits in skin hydration and moisturisation that come with age and stressful conditions, Skin Regimen's Polypeptide Rich Cream is enriched with ​​firming biomimetic peptides, dandelion extract and the brand's Longevity Complex. These firm up the skin's tissues and stimulate the synthesis of new collagen—a plus now that I'm starting to notice a slow down in my skin's natural reparation process, no doubt also caused by my fondness for a daily caffeine fix and late nights. There's no escaping stress and pollution too, which is why the cream's optimised formula of organic superfood extracts and high-tech molecules is much appreciated. It is designed for more mature skin and to reduce wrinkles, which is reflected in the texture, so I find it works best on my acne-prone skin when I'm indoors where there's air-conditioning. Upon application of the pink-hued cream (so soothing to look at!), it evens out my skin and gives it a healthy glow.
"In support of Fugeelah by Dhani Illiani, an initiative to raise awareness of Imposter Syndrome, Skin Regimen is also giving out a special-edition tote as a gift with purchase, while stocks last." — Adelina Tan, Deputy Editor
Clear Start by Dermalogica
Post-Breakout Fix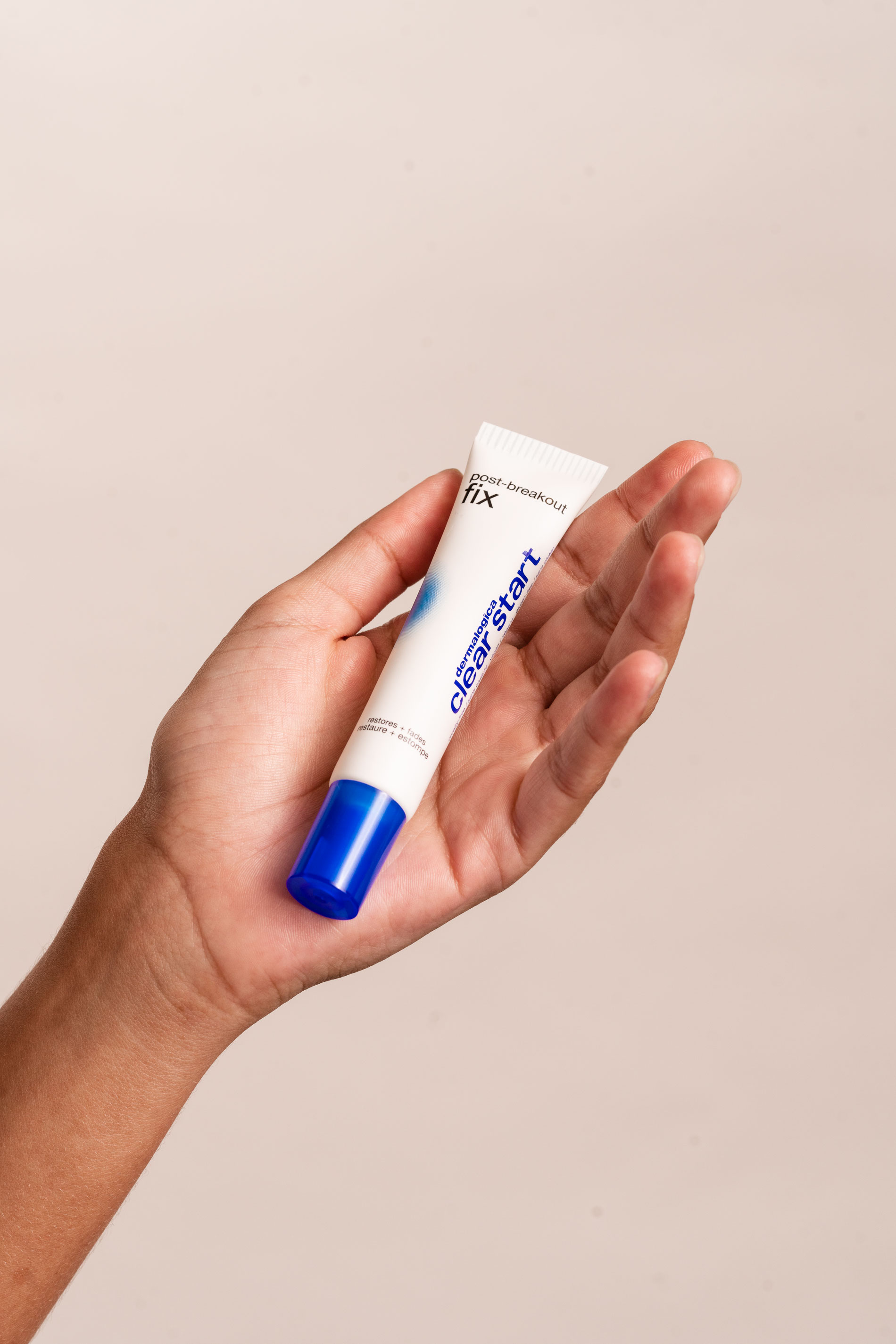 "If you know me, you'll know that I've been massively struggling with my skin for the last year. Out of nowhere, I went from having a pretty clear complexion to having huge clusters of hormonal breakouts around my jaw and neck—all in the span of a few months (thanks, PCOS). Needless to say, while I'm lucky with regards to puckered or textured scarring, the dark marks on my face are aplenty.
"I'm already a big fan of Clear Start's Breakout Clearing Booster, and this product is the perfect complementary addition to my routine. It has plenty of great ingredients like carob seed extract and squalane to hydrate and restore the skin's appearance, hexylresorcinol to help fade dark spots and prevent post-inflammatory hyperpigmentation (PIH), as well as salicylic acid to gently exfoliate the skin, even out the skin tone, and prevent (and treat) new clusters.
"The product applies very nicely—it has this lightweight, creamy texture that absorbs into the skin beautifully, leaving the area soft and soothed. In fact, there wasn't any kind of burning sensation with this product, even over the raw spots on my face (FYI, I didn't apply actives over them intentionally, most of the spots on my jaw are just quite close together). With just one night of use, I've noticed that my complexion is a lot brighter overall, and any spots that hadn't come to a head will have done by the morning. It's a new must-have in my everyday lineup!" — Redzhanna Jazmin, Beauty Writer
The Clear Start Post breakout Fix will be available on the Sephora website from 1 March onwards.
Find more beauty reviews here.
| | |
| --- | --- |
| SHARE THE STORY | |
| Explore More | |