It's no secret—two months under the MCO has left our economy in shambles. Prime Minister Tan Sri Muhyiddin Yassin used Labour Day to announce an amendment to the partial lockdown; the Conditional Movement Restriction Order (CMCO), citing the estimated RM63 billion in losses as the reason behind the surprise ease-up.
Economically, it makes perfect sense to loosen up the restrictions. With so many businesses closing and the maximum national unemployment rate predicted to hit 5.5% this year (an all time high), there's no doubt that allowing the population to return to work will keep people employed and businesses running. However, from a medical perspective, this is probably definitely a bad idea. Social distancing and quarantining are measures that only help to reduce the spread of the virus; they do not make COVID-19 any less infectious. So, with any potential vaccines still held in the early stages of development and a second wave expected to hit, it's safe to say we are not out of the woods just yet.
All that considered, despite the amendment, it's likely that the majority of people will continue to observe the rules of social distancing (or, at least, they should). In fact, we've already seen a culture shift following the pandemic: Surgical masks are the hottest accessory on the market and frequent hand washing has become the norm (thank god). People have adjusted to life six feet apart and it looks like it's going to stay that way for a long time to come.
So, how is it going to affect the beauty industry? Specifically, how is it going to affect an industry with so many sectors reliant on close contact for their services, as well as a luxury retail sector that is dependent on physical stores to perpetuate their brand image?
Spoiler alert: they're going to have to get creative.
Hopping on the PPE bandwagon
As you've probably noticed, there has been an overwhelming wave of brands worldwide shifting their production towards personal protective equipment (PPE). From surgical masks to hand sanitisers, every brand from smaller independents to beauty giants have made the switch, either selling or donating their much-revered PPE.
From a business standpoint, it's a smart solution for the short-term; they garner great press which keeps their brand image alive, all while being able to keep their workers employed and their company afloat.
However, the glaring issue is that there is no longevity with this strategy—although it may see them through for the next year or so, when demand eventually dies down in the post-COVID world, it's likely that a lot of these brands will be right back where they started: supplying products that meet no demand. So, what do they do?
First: Identify the problem.
Brick-and-mortar in a pandemic
With the CMCO, although salons and such remain closed, we have seen a fair number of retailers announcing their re-openings. Customers are being welcomed back in full force, but it's highly unlikely that foot traffic is thriving as it once was.
Despite attempts to return to 'normal', it's likely that the in-store beauty retail experience will never really be the same again. A brick-and-mortar presence has always been essential to the beauty industry, particularly in the sectors that provide face-to-face services such as hair salons, nail parlours and facial spas. There is no way around it: How can you provide such an intimate service from 6 feet away? The answer is simple: You can't—at least not for a while yet.
Similarly, physical stores are essential to the premium retail experience; a combination of striking visual merchandising, elegant ambience, attentive staff and bespoke services make for much stronger consumer attraction. It also creates the air of exclusivity, which is the main pull of many prestige beauty brands.
In addition, physical stores are an essential marketing vehicle for the makeup and skincare retailers within the industry: Testers, in-person consultations and launch events are all tried-and-tested strategies that work like a charm. However, with the pandemic at hand, these techniques are going to have to get a major makeover.
Gone are the days of testers as we know it—there is no place for them in our newly hygiene-obsessed culture. That said, what will take its place? Single-use, hygienically packed testers? Perhaps. Further, in-person skin and makeup consultations are out of the question, as are promotional events—so, what does that leave us with?
Is there any way to bounce back? How can hair salons and nail parlours alike adapt to a world with so many restrictions? How can luxury brands recreate the consumer experience within the guidelines of social distancing?
Digital overhaul: Redefining the consumer experience
The future is digital, as they say—and the current situation proves it. Even prior to the onset of the pandemic, the brands who dominated the market were those with a strong e-commerce and social presence. Now that the pandemic is fully fledged, they are the ones who have fared through.
Plus, online shopping has increased worldwide since quarantine was first implemented. It makes perfect sense: People are stuck at home with nothing to do, so it's natural for their activity to move online. Potential customers will be browsing socials more diligently and their cabin-fever boredom makes them more prone to impulse buying—it's the perfect time to tap into the market.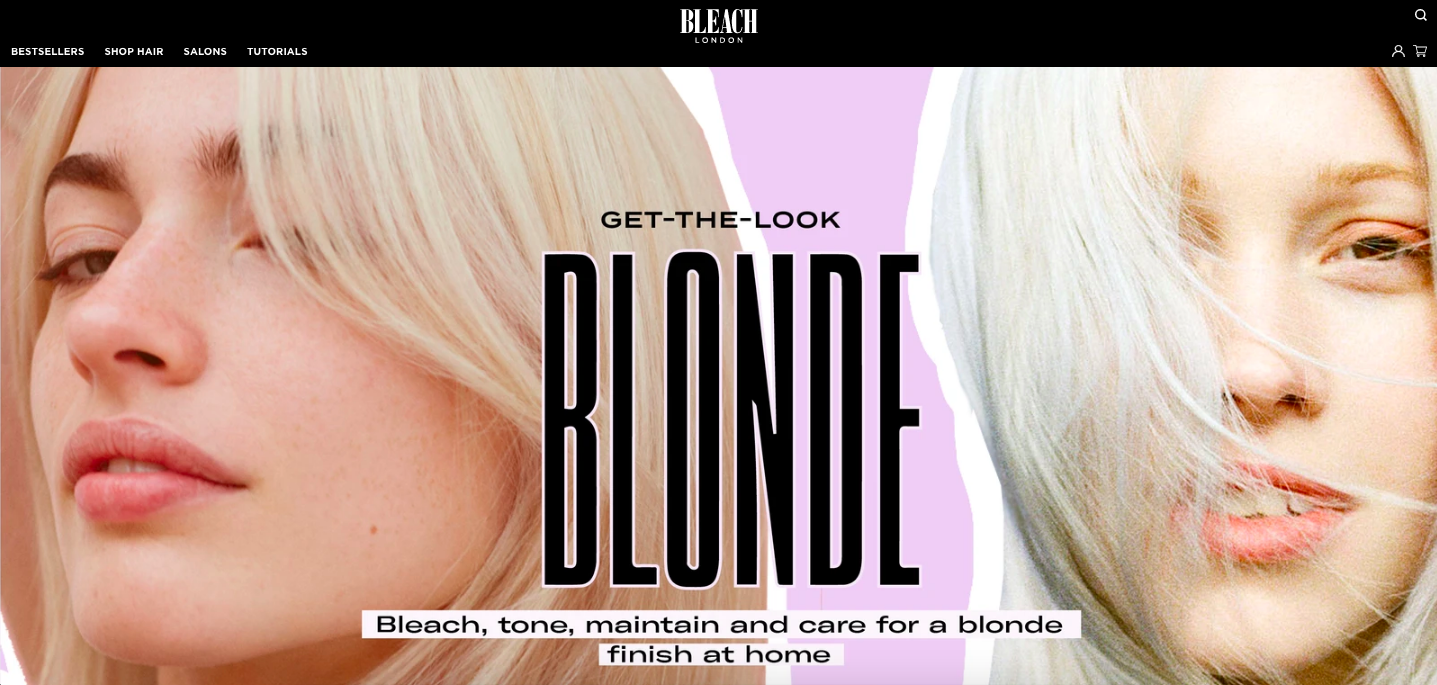 With regards to recreating the premium retail experience, digital is still the way forward as business is likely to remain predominantly online for the foreseeable future. Connecting with consumers to build and maintain brand loyalty is more pertinent than ever, and there's no better place to start than on social media.
Facebook's own official survey shows that 80% of consumers look to Instagram's user reviews and individual brand content to help decide whether to buy a product or not. So, we're bound to see more brands experimenting with both influencer marketing and user-generated content moving forward. Further, we may see more brands moving onto platforms like Instagram Live or YouTube, which all provide different opportunities to diversify their content and set them apart from the sea of competitors.
An example of one company who has adapted well to going digital is Bleach London, a UK-based hair salon chain and beauty retailer. They have always been renowned for their incredible social branding, garnering an impressive clientele of high-profile celebrities like Maisie Williams, Pixie Geldof and Adwoa Aboah.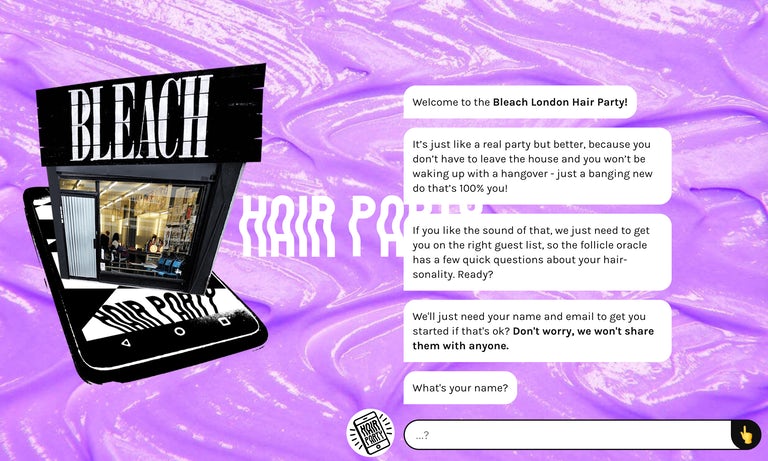 With all salons shut under lockdown restrictions, the quarantine has seen almost everyone attempting a DIY cut and colour. While it's almost certain that there will be flocks of people headed to the salon for a 'fix-me' cut whenever quarantine is lifted, there's still the issue of making it through the moment. Bleach London anticipated this, and responded with the launch of their 'digital salon'.
Essentially, they've reworked the marketing on their various existing hair products, assigning each one into a themed, at-home hair kit bundle. Further, to complement these bundles, they've introduced follow-along Instagram Live tutorials: these live sessions showcase both their regular and celebrity clients using their chosen bundle for a guided live hair transformation. In addition to these live sessions, they've also launched a live chat feature on their website, where individuals can get an online hair consultation.
Most interestingly, however, they've launched the "Bleach Hair Party", an exclusive virtual event hosted by the salon's top stylists. It is effectively a personalised, live consultation reserved for paying 'VIP' customers. It's a genius way to keep their staff paid regularly under lockdown, while keeping their brand loyalty high. And it's these initiatives that are keeping them in business.
Another brand that successfully navigated the waters in this trying time is Glow Recipe. The cruelty-free beauty brand rolled out its first-ever digital sampling program in April, letting fans try its new product in the form of 10ml "top-secret lab samples" with every online purchase over USD$50.
To further engage its community, Glow Recipe also created a private Instagram account for its "Glow Gang" members to participate in conversations and share honest reviews on the brand's products on social media platforms. But there are also perks for fans who are part of this private community: they can exchange "Glow Miles" for exclusive Glow Gang merch and free products, and catch wind of the latest launches as soon as they drop.
Other than that, we're also likely to see a boost in the number of AR (augmented reality) and AI (artificial intelligence)-powered interfaces, such as the L'Oreal ModiFace diagnostic tool. These tools already have an array of applications, including virtual makeovers or virtual beauty consultations, so moving forward we can only expect to see bigger and better things.
AR and AI tech solutions that have been mushrooming recently include MAC Cosmetics' AR try-on tool for lip and eye products that was recently made available in country-specific websites, and Make Up For Ever's AI Smart Shade Finder on their brand's website to help consumers with accurate foundation shade matching and subsequent personalised product recommendation.
Fingers in many pies
Finally, we are also likely to see more beauty brands expanding the scope of their product lines: as the old saying goes, you can't put all of your eggs in one basket. Whether through brand acquisitions or introducing new lines, we're bound to see a lot more versatility in the near future.
Either way, the times may be turbulent but it sure looks like we're in for a lot of exciting stuff ahead.
| | |
| --- | --- |
| SHARE THE STORY | |
| Explore More | |