What are your Merdeka plans looking like? If a weekend-long TLC treat is what you're gunning for—a well-deserved one too, at that—then this all-encompassing beauty kit is what you need.
Our favourite beauty must-haves this month are perfect to get your skin and hair in check. Ahead, BURO team's picks on what you should add to your weekend beauty bag:
Clarins Total Eye Lift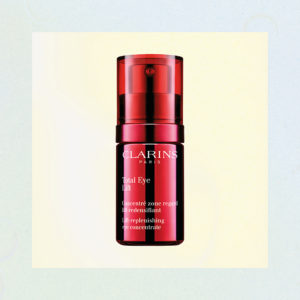 "Important life tip: Always avoid rubbing your eyes—whether it's itchy or when you get sleepy, unless you don't mind getting hard-to-get-rid-of dark eye circles despite all that beauty sleep (I'm a testament to that). But the new Clarins Total Eye Lift is proof that it's possible to solve that problem. Designed to enhance and lift the entire eye area, the serum is incredibly lightweight and gentle, so much so that it's also suitable for sensitive eyes and contact lens wearers.
"After a mere few days of application, I could see my dark circles looking lighter, my eyes less puffy, and those darn fine lines? Not as noticeable as before! It also has an effect on the lashes and the area around the eyes feels tighter too. It's safe to say that it's now a permanent addition to my night routine." – Rachel Au, Editor
RM275, available at Clarins stores and counters
Dermalogica Retinol Clearing Oil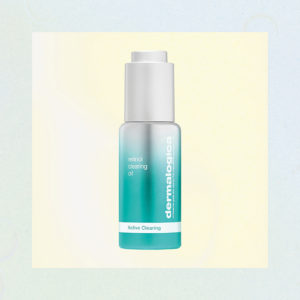 "I'm not a fan of face oils in general but I like that this texture is super light and doesn't leave my skin overly greasy. I could actually apply my moisturiser right after and didn't feel that my skin was clogged or that it had a film over it.
"Fun fact: There's this very mild single malt whisky-like smell if you take a whiff from the bottle—but it isn't overpowering. After a few drops (six to be exact) on the palm, the smell changes to soothing mix of coconut/green tea—a really calming scent that I enjoyed. My skin enjoyed this product—a few stubborn maskne subsided after a week or so and the texture of my skin is looking more refined." – Ronn Tan, Lifestyle Writer
RM418, available here
Bobbi Brown Hydrating Water Fresh Cream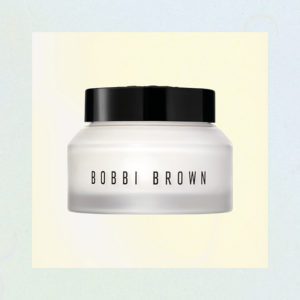 "I've been on the lookout for a new daytime moisturiser, and after trying a few out, Bobbi Brown's Hydrating Water Fresh Cream has passed the test to join my regular skincare routine. For one, it didn't cause my sensitive skin to break out, but instead, it instantly soothes any visible redness thanks to probiotic, fermented clary sage and red algae extract.
"A lightweight gel-cream, it absorbs into the skin seamlessly and with the hydrating super complex that's made up of eight key ingredients, including hyaluronic acid. It's said to deliver instant moisture that 'lasts up to 100 hours'—I don't know about 100 hours but the oil-free formula certainly kept my skin hydrated and smooth all day long. Because it's so lightweight, however, I prefer using this in the daytime; and then swap this for a richer moisturiser at night (since I sleep in an air-conditioned room)." – Rachel Au, Editor
RM248, available here
Belif Aqua Bomb Refining Ampoule Serum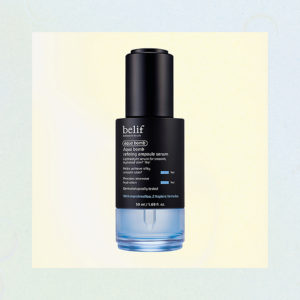 "I love anything that 1) boosts skin hydration and 2) doesn't leave a sticky mess on the skin, and Belif's new ampoule serum definitely checked both on my list. If you liked the brand's bestselling Aqua Bomb range, this newbie is worth a score for its skin-refining properties.
"The ingredient list is an interesting combination of skin barrier protectants (marshmallow root, lady's mantle, serine) and hydrating essentials. I like that you can use it a few ways: as an ampoule mask (soak cotton pads with enough product and place it all over your face) for an intense boost of hydration; and a multi-layer hydration sandwich (as I like to call it) by applying three layers of this, with 30 seconds in between to let the ampoule serum absorb into the skin each time."
RM239.90, available here
Guinot Hydra Beauté Mask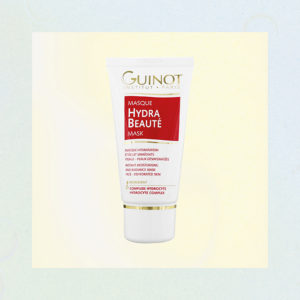 "This one really surprised me, actually. Usually when I think of hydrating masks, gel textures always come to mind; so, imagine my shock when this applied like a regular ol' face cream. You're meant to apply a thick layer all over your face and leave it on for 10 minutes to work its magic (it thickens with time).
"This was easy peasy to accomplish, thanks to the lightweight, creamy texture and the pleasant fragrance. In terms of the results, I wouldn't say I felt a massive difference in the radiance of my skin, but it was a nice hydrating boost that kept my skin soft and supple." – Redzhanna Jazmin, Editorial Assistant
Available at select beauty salons
L'Occitane Almond Shampoo and Conditioner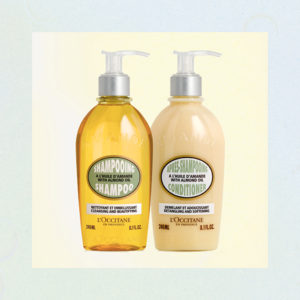 "If you're a sucker for shampoos that don't foam, but deliver in giving your hair a smooth (but not flat) appearance, L'Occitane's Almond Shampoo is a must-try. The almond scent isn't overwhelming (almond fragrances tend to smell a certain way and I don't mean it in a good way) and I like that it's more natural than the usual almond-scented beauty products.
"You may feel obliged to squeeze an extra dollop since it doesn't lather up like sulfate-based shampoos, but you don't even have to as a little goes a long way with this one. Don't forget to condition with the Almond Conditioner for a tangle-free mane!"
RM90 each, available online and at L'Occitane stores
Tanamera Weekend Wellness Kit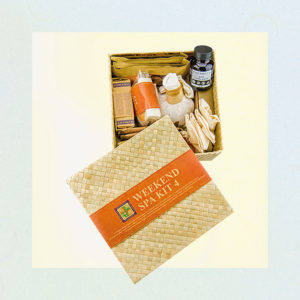 Looking to indulge yourself this long weekend? If your favourite spas are all booked out, here's an easy way of carrying out your self-care session from home. Tanamera's Weekend Wellness Kit has everything you need and more for utter relaxation. Take your pick from body scrubs made with tropical herbal ingredients to a hot herbal compress to help with relieving muscle tension and stress. Toss the herbal bath sachet in a tub of warm water for a refreshing and pampering soak.
RM199, available here
More team beauty picks this way.
| | |
| --- | --- |
| SHARE THE STORY | |
| Explore More | |