There's something magic about getting your hair done at the salon. That special feeling you get with a fresh blowout is so empowering—knowing that your hair is at its peak, all glossy and voluminous, is enough to give a girl the confidence to do anything she sets her mind to. In fact, there was even an entire New Girl episode dedicated to the sheer strength a great blowout can instil in a woman.
It's an often-underrated phenomenon, the blowout; a difficult experience to appreciate until you've seen it first-hand. However, blowouts usually follow fresh cuts, which means that you can expect to shell out at least a couple hundred ringgit to get your hair done every time.
Not to mention, getting a haircut before a blowout can be risky—the cut doesn't always turn out how you had pictured (Writer's note: Anyone else had some truly unforgettable salon experiences? No? Just me?).
So, what if you just wanted an easy, affordable and reliable way to get your hair washed, dried and styled? Well, one lady has clocked the gap in the market, and she's looking to give ladies everywhere access to great hair, anytime. Enter stage left: Kim May Chee, the face behind CocoDry Bar.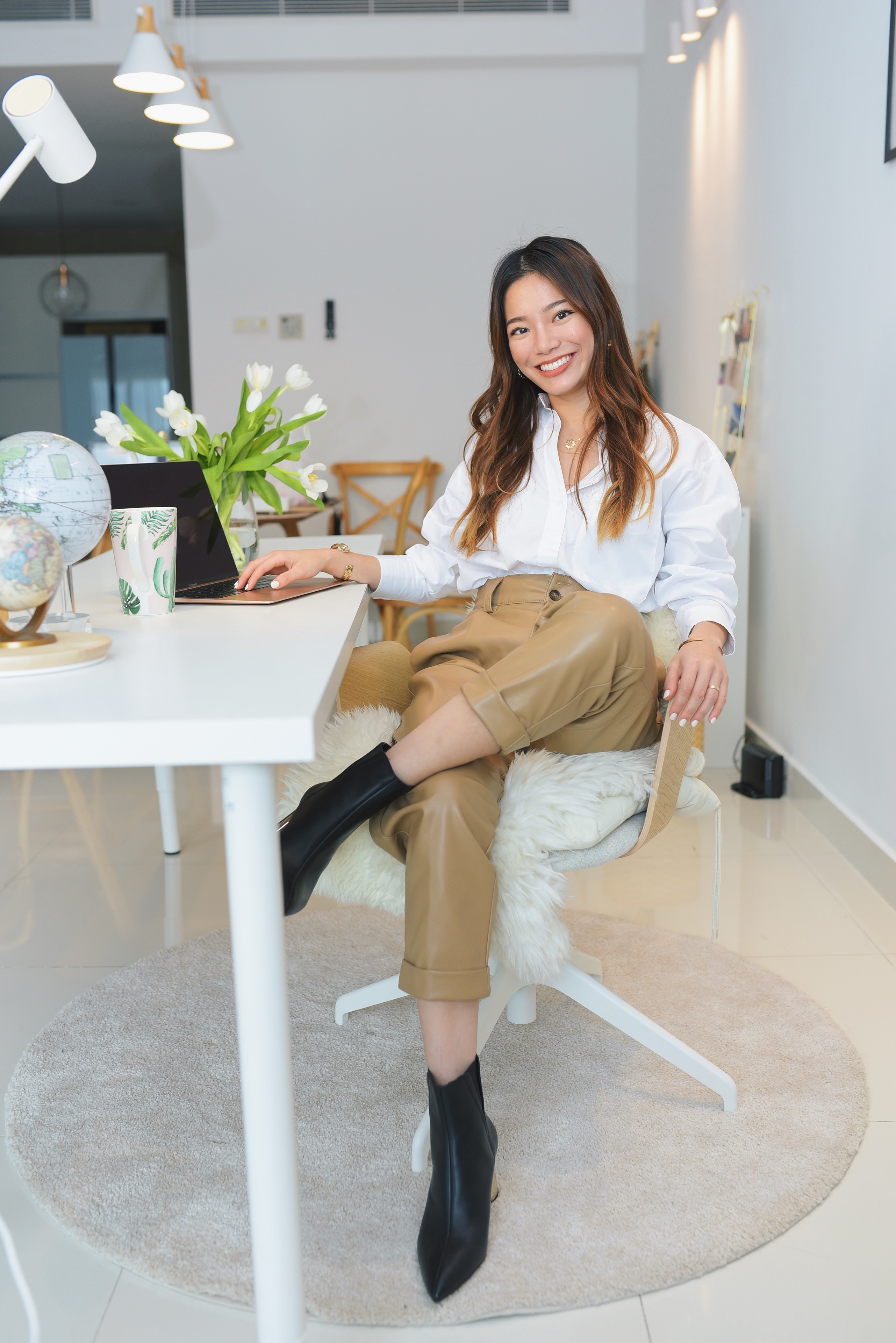 But first, what is a dry bar?
A dry bar is a hair salon whose services include hair washing, blow drying and styling. So, if you are expecting a cut and colour here, you're out of luck.
The novel concept is simple: Any kind of woman, from "corporate working women who are climbing the career ladder" to "lifestyle seekers with events or dinners to attend" are welcome to drop by to get their hair primed and prepped for the day in 45 minutes flat. Of course, if you've got some time to spare, you can amp up the pamper factor and opt for a scalp massage, a hair mask and a scalp treatment while you're at it.
The ethos of CocoDry is rooted in female empowerment, community building and sustainability; virtues its founder holds dear. In fact, it's the whole reason CocoDry even came about in the first place—Kim explains: "I've always wanted to start a business that resonates with the values that I believe in. I wanted CocoDry to inspire and empower women by instilling positivity and self-confidence to step out of their comfort zone and be brave enough to chase their dreams; to celebrate togetherness and inclusivity."
We wondered what dropped the penny on the 'dry bar' idea, and it turns out that the seeds of the business were sown by chance! Kim says: "I came across 'drybar' from listening to the Girl Boss podcast on Spotify. After a year of research, I found that there was a gap in the market back home as there were many issues faced by customers while visiting regular salons." So, despite being relatively inexperienced and low on capital, Kim had a plan to get her business off the ground at just 26. And, with the help of angel investors, CocoDry took off.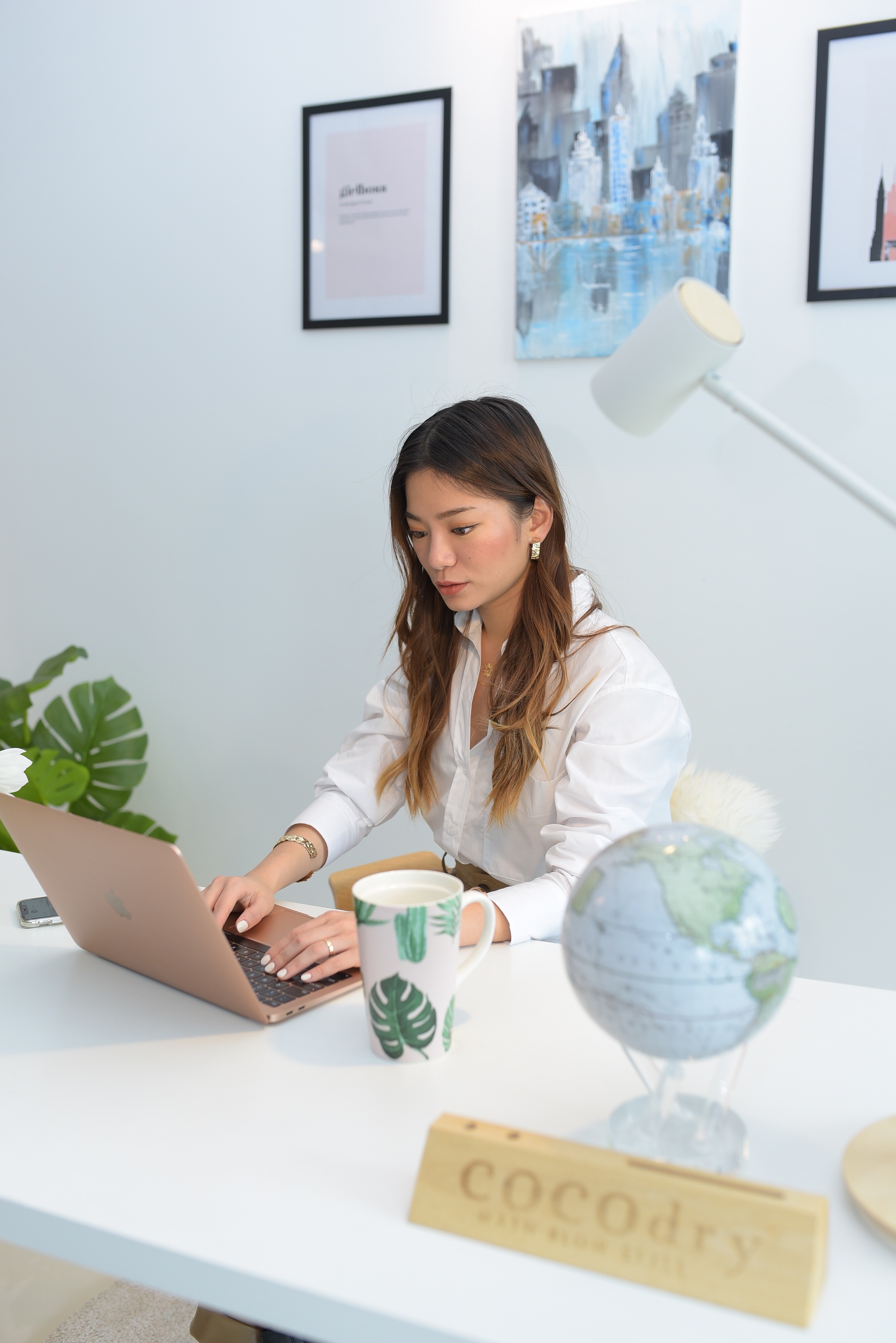 That's not to say that it was all smooth-sailing, though—like any business introducing an unfamiliar service to a traditional Asian market, Kim faced her fair share of challenges; she needed to educate the market and lay the foundations. In her words: "We spent the first two months building the brand and sharing the natural products we carry and services offered through various platforms."
Kim had her fair share of skeptics, too. When setting up the salon, she was advised that "Malaysia is not America, what worked there may not work here." It didn't help that other similar businesses making the same ventures had closed down too. That said, this may have casted doubt over her passion project, but it didn't deter her one bit. She continues: "I like to see doubt from a different perspective. It is my internal check and balance, which further strengthened my thoughts on why I decided to start this in the first place."
So, why does CocoDry work here? We reckon it's their commitment to inclusivity. Great blowouts aren't the only thing that sets the salon apart—they also offer a unique hijab-styling service. Kim explains: "Just like hair, hijab is a way for Muslim women to unleash their personal styles and identity. While women get to style their hair in salon, Muslim women don't get their hijab styled in hair salons." So, naturally, she sought out to fix this.
Apart from their inclusive services, CocoDry also prides themselves on their high quality. "Our principle is never to take in brands that we do not believe in nor share the same values as us. Personally, we have tried all of our products beforehand and if our scalp rejects the products, so will CocoDry," says Kim. "The golden rule is to care for your hair as much as we care for ours. All our products are free of silicones, parabens, formaldehydes and SLS/SLES!"
Finally, we wanted to know what really makes a great blowout at home, so we looked to Kim for some top tips. First, she advises to "invest in the right products"; this means using natural products on your hair, and styling with high-performance tools.
She also has a few pointers for keeping your blowout looking fresh for as long as possible:
Twist and tie your hair into a bun when you sleep
Use a mild hair spray
Use dry shampoo (but don't depend on it too much)—two days is as far as you can go without shampooing your hair
Sleep on satin or silk pillowcases to avoid frizz and humidity at all costs
Plus, as a final parting piece of advice, she reminds us that "practice makes perfect"; a crucial bit of wisdom for all you first-timers out there.
For more beauty insiders, click here.
| | |
| --- | --- |
| SHARE THE STORY | |
| Explore More | |