March's biggest releases were chock-full of skincare goodies—find the best in anti-ageing, acne-busting and hydration-boosting skincare ahead.
Drunk Elephant Protini Powerpeptide Resurf Serum, RM355
"The newest addition to the brand's Protini family is a highly-anticipated launch. I, personally, am a big fan of resurfacing my skin given my colourful history with acne scarring and blemishes, so when I caught wind of this new launch, you can bet your bottom dollar that I sought to get my hands on it ASAP.
"I'm already familiar with the brand's Protini Polypeptide cream, a lightweight moisturiser that adequately moisturises without greasing up my combination skin (despite the Malaysian humidity), so I was excited to see how the addition of this lactic acid serum would affect my skin. Right off the bat, the texture is lightweight and it spreads beautifully across the skin, and it can be applied both directly onto the face or mixed in with the corresponding moisturiser.
NOTE: It is important to shake the bottle up before use to incorporate all the layers together.
"I have used it for a solid week now, and I have to say that I haven't seen much of a difference in my hormonal acne (you'll find some real buggers on the outer perimeter of my cheeks). That said, between this and the Sunday Riley Good Genes Serum, I have seen marked improvement in the maskne-derived blemishes around my mouth.
"I also appreciate the more gentle formulation. Though I regularly use chemical exfoliants and retinols, my skin does react from time to time with stronger formulations. However, I have yet to experience any type of hypersensitivity to this Drunk Elephant serum—no redness or stinging here!" — Redzhanna Jazmin, Beauty Writer
The Protini Powerpeptide Resurf Serum will be available exclusively at Sephora from April 2021 onwards.
Dr Jart+ TeaTreetment Moisturiser, RM120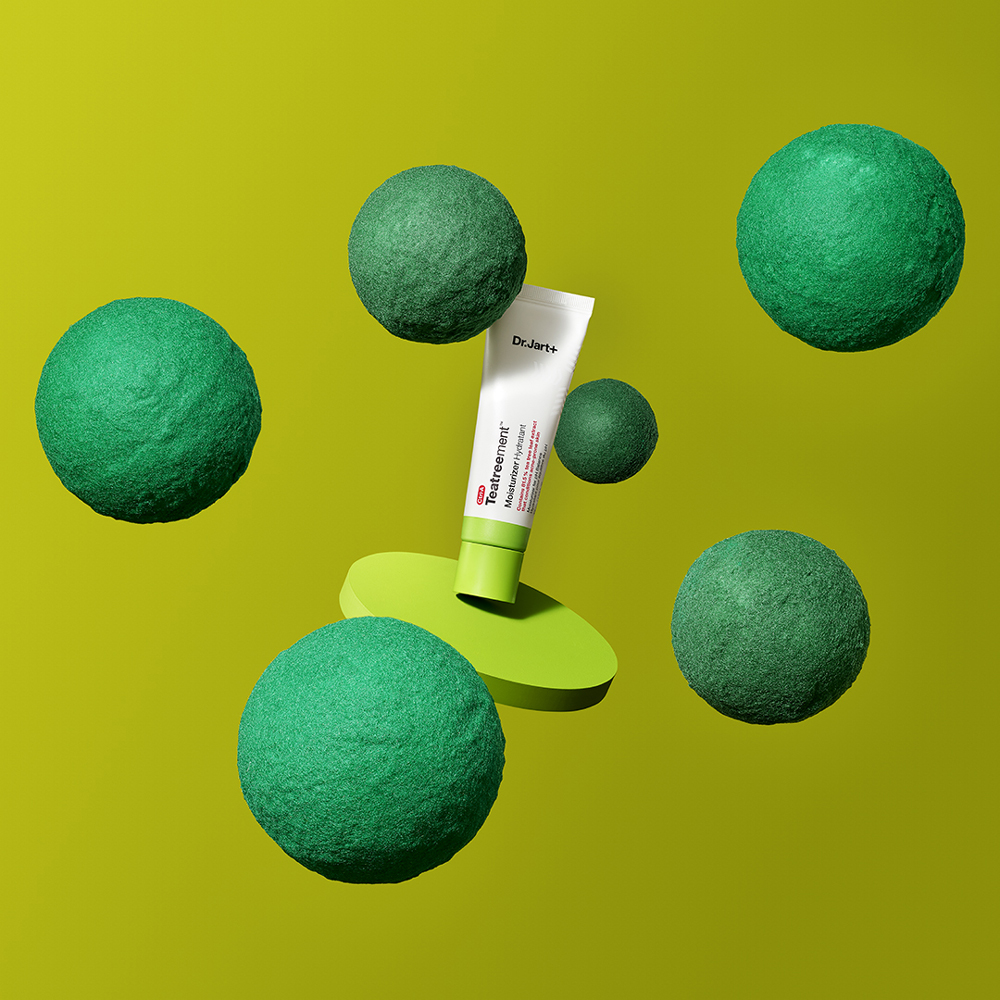 "At this point, pretty much everyone knows that tea tree is an acne-busting ingredient with anti-inflammatory and antimicrobial properties. We also (hopefully) know better than to apply the essential oil concentrate directly onto the skin, right? Well, I definitely learned that lesson the hard way as a teen with a knack for DIY experimentation—which is why I was a little sceptical to try Dr Jart's new moisturiser.
"The 'smart' formulation claims to hydrate the skin, clear blemishes and calm redness and inflammation without affecting unproblematic areas. This means that, if all goes to plan, you'll see less breakouts, more hydration, and rebalanced pH levels with each use. The texture itself is weightless and non-greasy, and it does have a light tea tree scent (as expected). That said, it's not very strong and disappears after a minute, so even if you're not a fan of tea tree, you'll probably be fine to use this.
"I personally found this new moisturiser to be a good daytime option for my combination skin, but I would prefer something richer and a little less lightweight for the evenings. If you have oilier skin, however, I can definitely see this being a good day and night moisturiser!
"After application, I kept a close eye on my face in case of a reaction, and I'm pleased to say that there was none! As for how effective it is, I've only been using it for a few days so it's a little too early to gauge its effect on my maskne. That said, I have seen a reduction in the redness around my blemishes, and I have found that it does keep my skin bouncy and hydrated. Plus, because it's so lightweight, it's perfect to layer under SPF and makeup—a plus point that I'm definitely a fan of." — Redzhanna Jazmin, Beauty Writer
Sulwhasoo Concentrated Ginseng Rescue Ampoule, RM465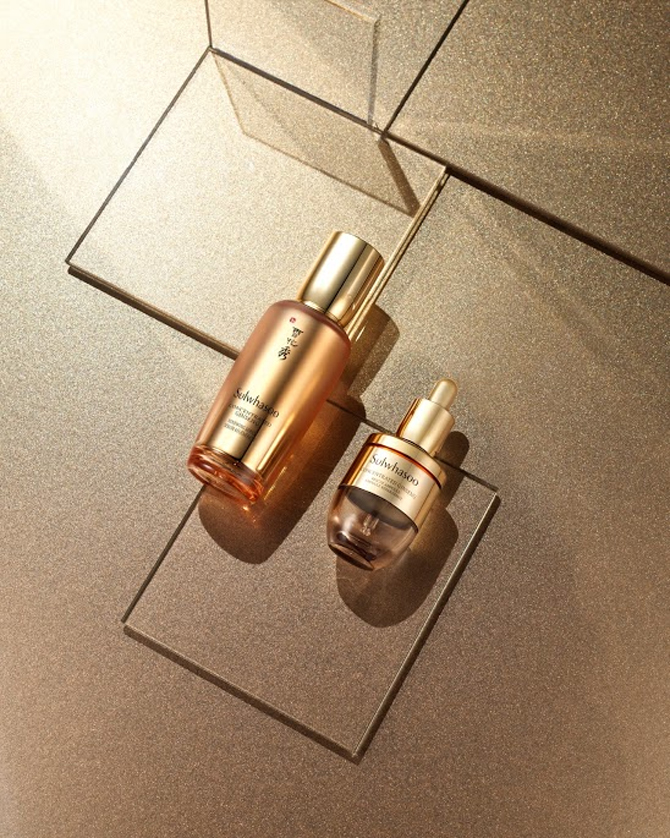 "Formulated with the brand's trademarked heritage ingredient Ginsenomics—an active beauty ginsenoside derived from ginseng saponin—and highly concentrated Ginseng Berry extract, the Sulwhasoo Concentrated Ginseng Rescue Ampoule is jam-packed with soothing and anti-ageing ingredients.
"Though you can use the ampoule on its own, I actually use it as a night treatment under the Concentrated Ginseng Renewing Serum, and then I layer my regular night cream over the top. This way, my problematic skin gets all the nourishment and hydration it needs. Before dispensing it, I followed the product instructions and twisted the cap to release the ginseng berry extract into the serum (a very cool feature that ensures freshness and optimal efficacy, by the way), and then I applied a full pipette's worth onto my face.
"I found that the ampoule applies with quite a sticky texture, and leaves a bit of tackiness on the skin. That said, the tackiness is no different than that seen with most other serums, and it isn't a huge issue for me as I found that the ampoule absorbed well into my skin. Overall, I really enjoy the glow that it gives my skin, and I think this would actually be great to wear under foundation as a skincare/priming step. If not, the faint ginseng smell is really lovely and calming, making it perfect for any evening routine!" — Redzhanna Jazmin, Beauty Writer
The Concentrated Ginseng Rescue Ampoule is available at Sulwhasoo stores nationwide.
Yehwadam Plum Flower Revitalising Cream, RM225.90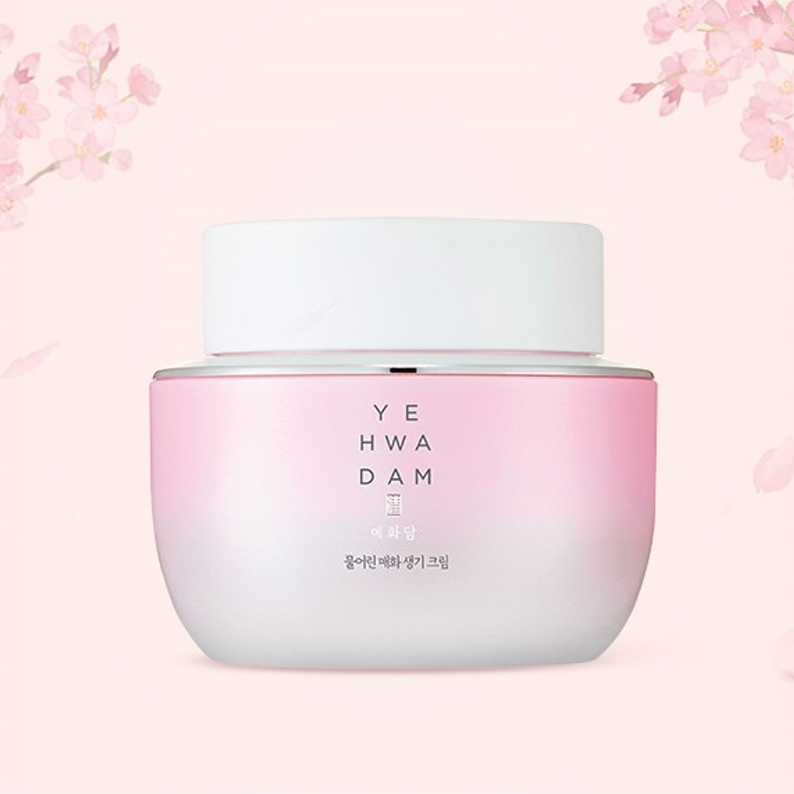 "The entire Yehwadam Plum Flower Revitalising Line has been renewed with an upgraded ingredient—plum flower extract. These plum flowers are collected from Gwangyang in early March when they're at their freshest. For the unfamiliar, the brand encompasses the age-old tradition of using traditional Korean herbs to target different skin concerns. This particular range is designed as early care for the first signs of ageing (recommended for women aged between 25 to 35 years old) while moisturising the skin as much as it needs.
"Like its name suggests, the Yehwadam Plum Flower Revitalising Cream has a light floral scent. While it's pleasant to the nose, I'm usually averse to scented skincare products. That being said, upon application, it gave my skin a dewy finish, and it gets an additional plus point for being non-greasy. However, it is a bit thick in texture for my liking, so I prefer to use it as part of my nighttime skincare routine. It works out well since I sleep with the air conditioner turned on, and the plum flower extract in it helps improve hyaluronic acid production. In addition, it lowers the melanin synthesis rate, which is the culprit behind dark spots and discolouration. It might take a while before I see the full effects though." — Rachel Au, Editor
Lancome Advanced Genifique Youth Activating Concentrate, RM438
"I'm intrigued by anything with probiotics (it is a current skincare trend, after all), and one drop of Lancome's Advanced Genifique Youth Activating Concentrate contains millions of pre- and probiotic-derived fractions. After consecutive days of being out and about for meetings and events—the constant change between the hot and cold environments—my skin was clearly not having it. Pollution is no friend of your skin, either.
"While the Advanced Genifique Youth Activating Concentrate is designed to help reduce the appearance of fine lines and wrinkles, I prefer to see it as a recovery potion. Designed with microbiome science, it's said to help the skin recover up to 77 per cent faster, and results are visible within seven days. I can't prove the stats, but I can say that my skin feels and looks visibly brighter and smoother. It's a joy to apply, knowing too that it strengthens my skin's natural barrier." — Rachel Au, Editor
Filorga NCEF-Intensive Supreme multi-correction serum, RM475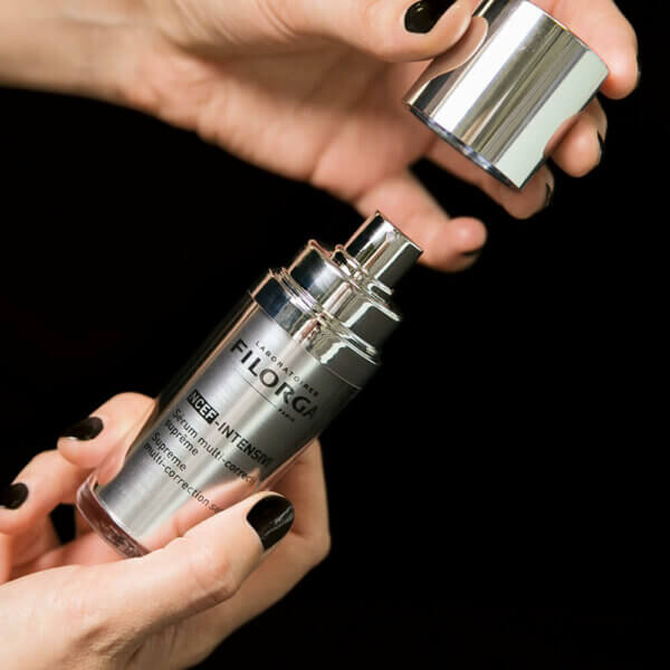 "Wrinkles aren't the only signs of ageing skin. If your skin is saggy, dull and/or dry, it's a warning too. Some people opt for meso injections to get that instant boost of vitamins and enzymes to rejuvenate skin. Some look to skincare, and Filorga—which was established in 1978 by French aesthetic doctor Michel Tordjman—bottles it in a jar as a non-invasive option. NCEF alone is a cutting-edge technique that delivers the same hyaluronic acid and 50 other active ingredients found in aesthetic injections.
"As someone who is terrified of injections (just me?), this is probably the closest I'll get to aesthetic beauty. I particularly love the soft texture of the serum, which absorbs into the skin almost instantly. Besides targeting wrinkles as well as improving firmness and radiance, the serum also acts as a primer so that makeup lasts longer and it's smoother to apply. That being said, the serum does contain retinol and vitamin C, so be sure to apply sunscreen after!" — Rachel Au, Editor
SK-II PITERA Essence Limited Edition, RM795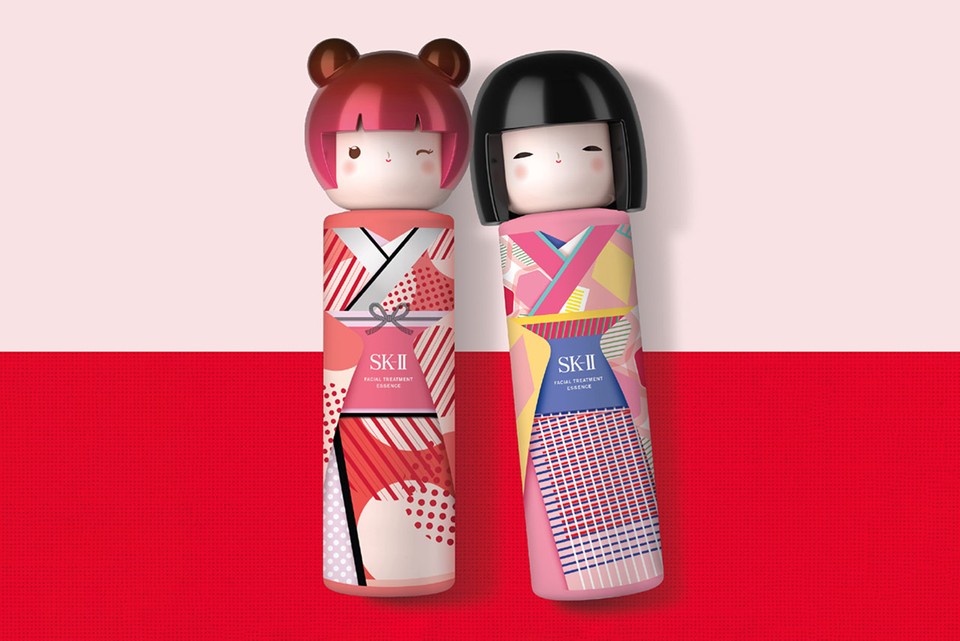 "The SK-II PITERA™ Facial Treatment Essence is no stranger but its new limited edition design (choose between two different kimono girls) is adorable and looks great on my vanity table. (It's also reminding me that I was supposed to visit Japan last year for the cherry blossom season #firstworldproblems.)
"I'm completely lazy when it comes to my skincare routine. This product, however, has easily upgraded my usual four-step routine to five steps. Use it before applying a serum, and after using a toner or lotion. Because it absorbs so quickly, it feels like a gentle massage when I apply it. It's super soothing and moisturising too!" — Rachel Au, Editor
BONUS REVIEW: Fenty Beauty Body Sauce, RM189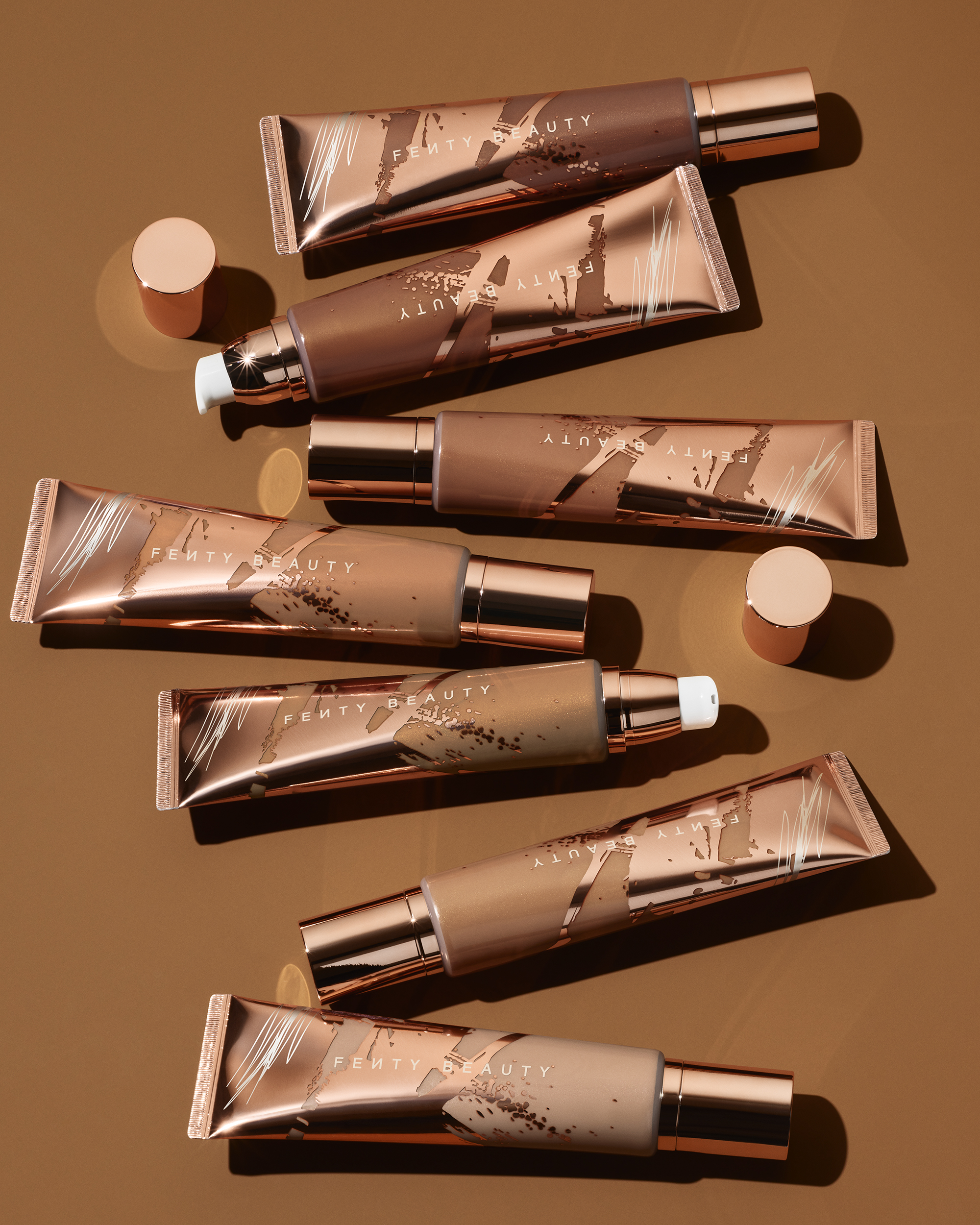 "Okay, so I know this body foundation isn't exactly skincare, but it does have hydrating elements like Babassu Oil and Vitamin E, so I'm sneaking it into this lineup for kicks. I'm no longer one for tanning, but I can't deny that I love being bronzed and glowy. That said, being bronzed and glowy is definitely not worth the risks that come with sun damage. And, before you suggest fake tan, I should probably let you know that I'm not too keen on that hack, either. I like my colour to be low-risk and low-commitment, so potentially being left looking orange for a week doesn't really grind my gears the way it should.
"So, as you can imagine, I was pretty pleased to receive this new wash-off body foundation by Fenty Beauty. The formula is pretty sticky and is initially quite difficult to work into the skin, but with a little bit of elbow grease, it actually blends nicely. When applying, I made sure I was working with a clean, dry canvas (I showered and towelled off thoroughly) and worked quickly to apply the product. Then, after I was happy with the amount of coverage, I left it to dry before I put on my clothes as instructed.
"I love the glowy, sun-kissed tint it leaves on my skin—it's a much more wearable, natural finish than Fenty's Body Lava—but I'm more impressed by the fact that it largely lives up to its "transfer- and humidity-proof" claims. Obviously, you should still try to avoid wearing light colours when using this (just in case), but I must admit I've had very little problems with staining my surroundings or sweating my skin off. All-in-all, it's pretty comfortable to wear around!
"Body Sauce is available in 7 shades to suit a range of skin tones, and overall, I think it's a fun product that works to blur the skin and even out tone. I'll definitely be reaching for it on my next beach holiday (if that ever happens)." — Redzhanna Jazmin, Beauty Writer
Find more beauty reviews like this here.
| | |
| --- | --- |
| SHARE THE STORY | |
| Explore More | |