Are you struggling with acne, fine lines, and dull skin? You're not alone—as the chaos of 2021 seems to ease up, Team BURO is looking to belatedly address the physical signs of stress that this year has caused.
How so? Glad you asked—by switching up the skincare routine once again. On this month's roster, we have hand-picked five skincare heroes that have solved our lockdown woes. Whether your struggle is texture, photoageing, dryness, or something else entirely, we've got you covered. Ahead, find our picks for the best skincare from October:
Laneige
Perfect Renew Youth Retinol Eye Cream for Face, RM185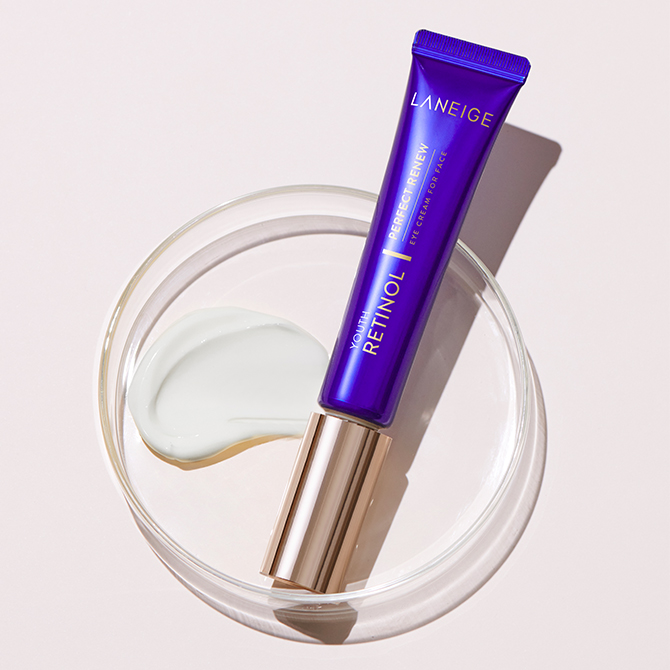 READ: The best retinol eye treatments you need to invest in right now
"I don't know whether it's my terrible circadian rhythm or my bad sleep posture (I'm all about side sleeping—if my face isn't smushed into the pillow, I'm not getting any shut-eye), but I've been noticing a few more fine lines crop up around my eyes. Nothing too major, mind you, but definitely something I've noticed now that I'm wearing makeup again. So, when I heard about this Laneige launch, my interested was immediately piqued.
"I'm already an avid retinol user, so this eye cream was a welcome addition to my routine. Now that I've used it religiously for a full month, I can confidently say that it has cemented itself as a permanent staple, too. Personally, I would go as far as to say that this is the best eye cream I have ever tried.
"Texture-wise, it's so lightweight while being intensely hydrating, and—despite the fact that I average about four to five hours of sleep a night—I no longer look tired. Ever. Seriously, tapping in just a fingertip's worth of product around both of my eyes nightly is all it takes; though I feel terrible, I sure look sprightly. It doesn't just work on my dark circles and fine lines, either. I've also been using this cream on my acne scars and it's worked wonders in lightening them. All in all, I'm obsessed!" — Redzhanna Jazmin, Beauty Writer
Watch it in action here:
Lumi Beauty
Rose Repairing Wash Off Mask, RM118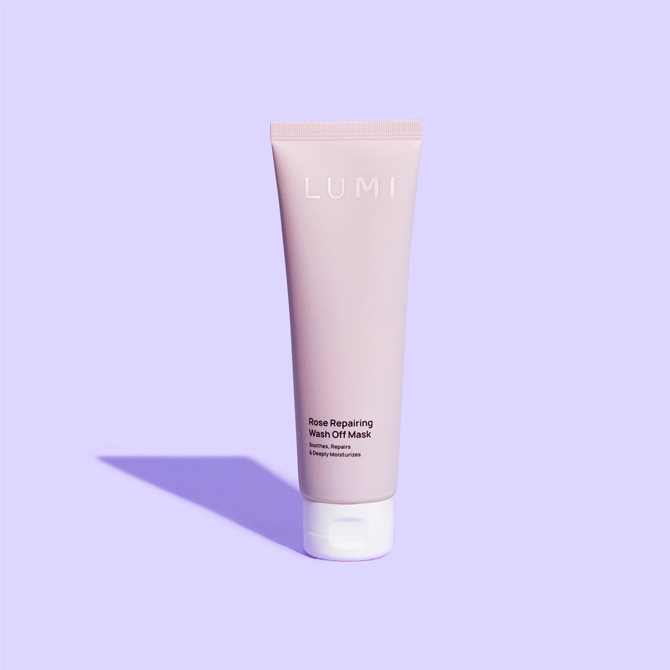 "I'm already a big fan of Lumi Beauty's Rose Sheet Masks, so when I was sent their anniversary kit (complete with the sheet masks, their Vitamin Glow Serum, and this wash-off mask), I was ecstatic. Watch me unbox it here:
"The Rose Repairing Wash Off Mask harnesses the powers of the rose to replenish the skin's moisture levels. Further, rose and gardenia fruit extracts then work to combat free radicals, soothing the skin and reducing the signs of ageing.
"I love the smell of the mask and its jelly-like texture. It's really easy to use and leaves my skin feeling beautifully soft and radiant. In fact, I actually prefer this to Lumi Beauty's sheet masks. Don't get me wrong—I love how the sheet mask makes my skin glow, but I personally find them to be wasteful given how often I use them. So, this wash off mask is perfect for me—it gives my complexion a luminous finish without the disposable sheet. Ideal!" — Redzhanna Jazmin, Beauty Writer
Caudalie
Vinopure Range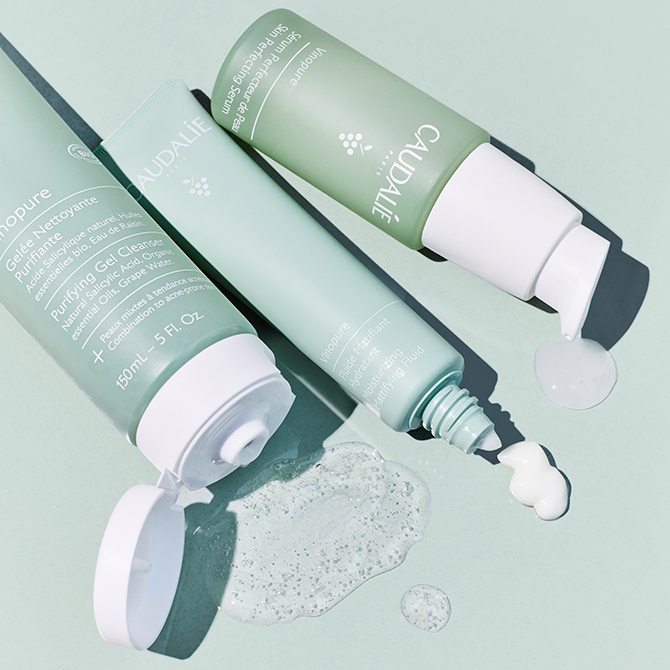 "Acne isn't only a teenage problem. Now in my 30s, I still break out from time to time due to a combination of having a mask on for long hours, stress eating, touching my face when I'm anxious, and irregular sleeping hours that mess up my hormones—do you relate? A few months ago, Red, our beauty writer, suggested using skincare containing salicylic acid when I had a particularly bad bout of acne. Long story short: This BHA acid helped to decongest and clear up my skin.
"Good news: You'll find this effective ingredient in Caudalie's Vinopure range for acne-prone skin, in the form of a 100 per cent natural wintergreen leaf extract. The blend of acne-busting ingredients also includes niacinamide to tighten pores; polyphenols (antioxidants that are in every Caudalie product) that here, limit the oxidation of sebum to minimise blackheads; and six organic essential oils—lavender, lemongrass, peppermint, rosemary, lemon balm, and geranium—with antibacterial properties.
"It's this addition of essential oils that gives the Vinopure range a herbaceous and lightly floral scent. It reminded me of a herb garden, which is to say: Relaxing and refreshing. The four products are a Purifying Gel Cleanser, Purifying Toner, Blemish Control Salicylic Serum, and Moisturizing Mattifying Fluid. This is also the order in which they're meant to be used.
"My top concern with mattifying and anti-acne formulations is whether they'll dry out my skin, thus starting a vicious downward spiral that ends with my face covered in red, pus-filled bumps. Thankfully, the Vinopure range balances hydration and sebum control in treating blemishes and preventing new ones from appearing. I do still get acne due to my lifestyle, but it hasn't gotten difficult to manage and spots heal quickly." — Adelina Tan, Deputy Editor
The Inkey List X Selfless by Hyram
Retinol And Rainbow Algae Night Repair Serum, RM145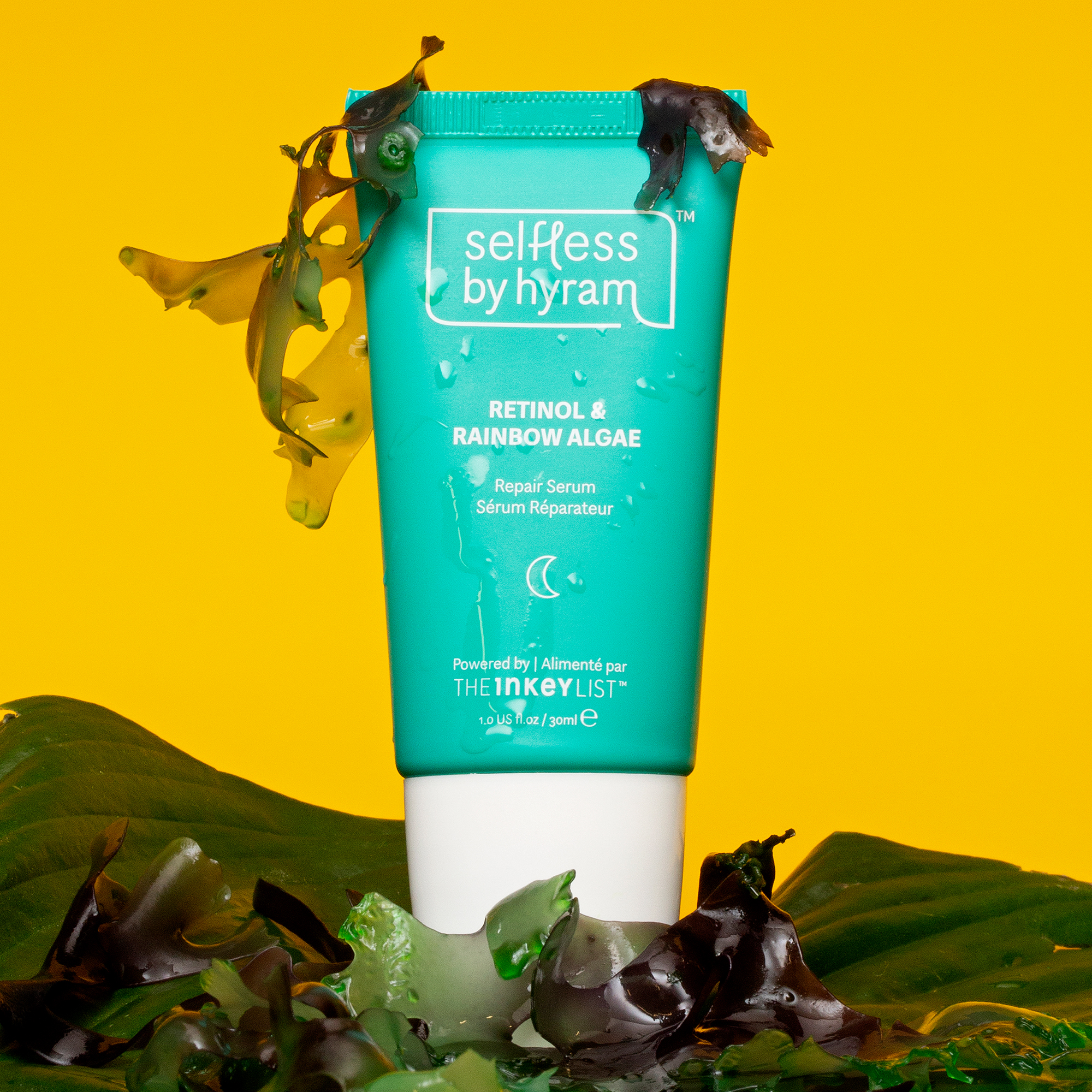 "If you too have very sensitive skin and shudder at the thought of using anything with retinol, give the Selfless by Hyram Retinol And Rainbow Algae Night Repair Serum a try. It's one of the nominees of the BURO Beauty Empties and as part of the judging panel, I had to put it to the test. Initially, I used it very sparingly, once a week, in fear that it'd cause my acne- and redness-prone skin—which has improved recently—to take a turn for the worse.
"Instead, what I saw was a lightening of acne spots and smoother skin that also became more even in tone. Being a gentle formulation containing slow-release retinol, consistency is the way to go. Results won't be super dramatic to the point where you'll see a difference overnight. But, this is really a good thing if your skin is super sensitive.
"It helps that Hyram's retinol serum, formulated in collaboration with The Inkey List, also contains hydrating squalane. The other key ingredients are sustainably sourced rainbow algae from France and tranexamic acid; helpful in reducing hyperpigmentation and dark spots respectively.
"Just be sure to avoid using retinol together with acids (including salicylic acid) and exfoliators, to avoid stressing out your skin. I get around this by limiting products containing AHAs and BHAs to only in the morning on the two days a week when the serum is part of my nighttime routine." — Adelina Tan, Deputy Editor
Two L(i)ps
Prebiotic Range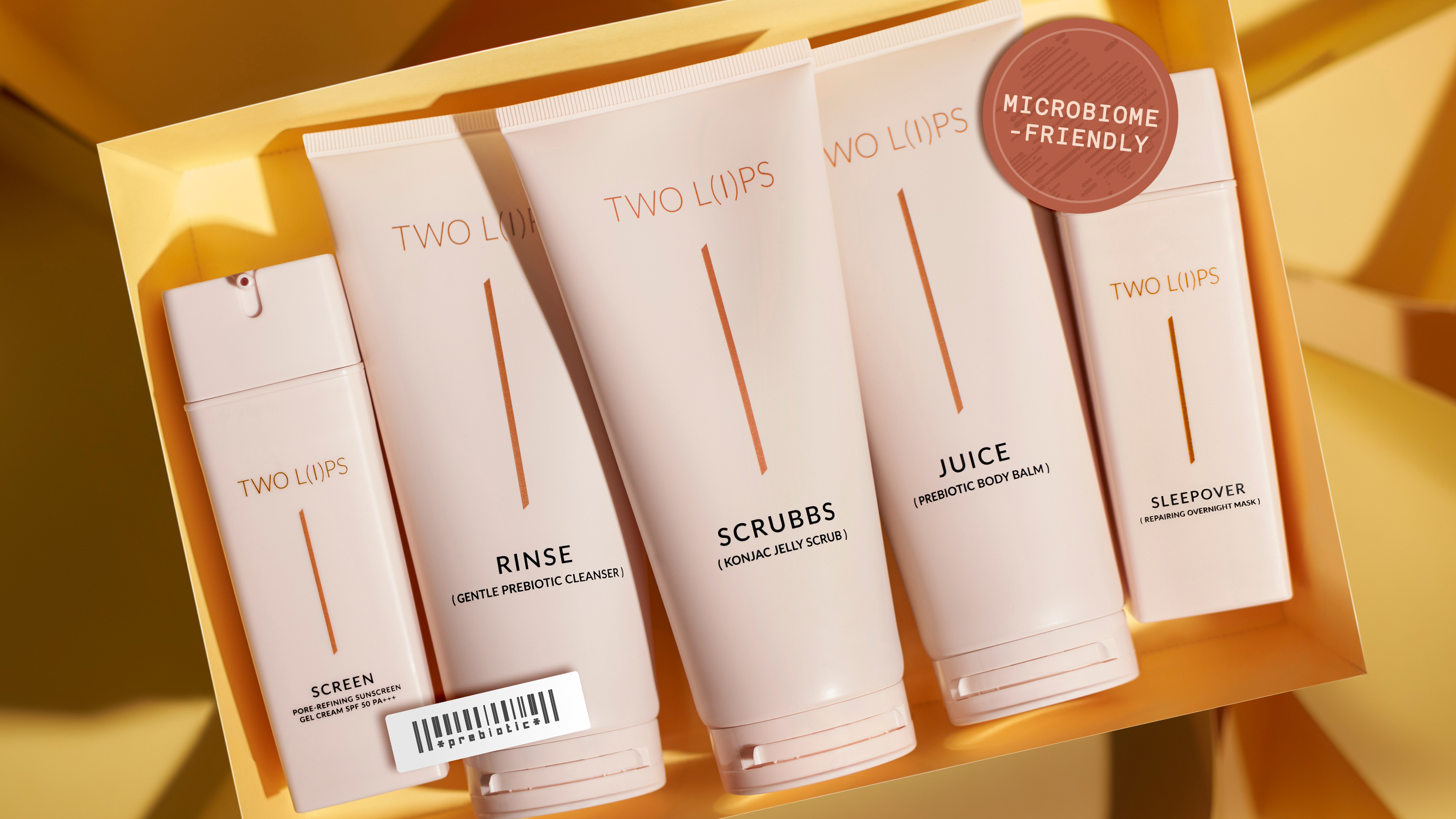 "Drawing upon its knowledge of vulva care, where a healthy microbiome is key, Two L(i)ps now has a five-product prebiotic skincare range. Products in this range are specially formulated to have pH levels of four to six—the optimal range for the skin on the vulva and face to thrive.
"Besides paying attention to pH levels, a simple but effective skincare tip is to keep your skin's microbiome in balance. The star of this range is its specially formulated prebiotic complex found in every one of the five products. Consisting of inulin to reduce the growth of bad bacteria; alpha-glucan oligosaccharide to "feed" the good bacteria that support skin's barrier function; and plant-derived saccharide Isomerate to keep skin moisturised for up to 72 hours.
"I'm a fan of prebiotics in my skincare as I've always noticed a difference in my skin tone whenever they're part of my routine. The Two L(i)ps Prebiotic Range is no different. The Rinse cleanser gently washes away grime to pave the way for better absorption of subsequent products, including the Screen pore-refining sunscreen. A combination of skincare and suncare, it's water-based (AKA lightweight) and provides SPF 50 PA+++ protection.
"About once a week or when my skin started to feel tight (a sure sign of dehydration), I used Sleepover, a repairing overnight mask. Richer than a moisturiser, it provided deep and intense moisturisation throughout the night, giving me skin that was plumped and less red in the morning. There's also Scrubbs which—you guessed it—is an exfoliator that polishes and degunks using biodegradable konjac jelly beads and non-GMO olive stone powder—both of which are safe for marine life!
"Rounding up the range is Juice, a body balm that can also be used on the face. I found it a bit too rich for my face but enjoy having it as part of my body care routine—read the review here. Overall, I'd recommend this range if you're looking to keep your skin healthy and don't have concerns regarding fine lines or pigmentation. You may like the products too if you're not a fan of strong scents." — Adelina Tan, Deputy Editor
Find more beauty reviews here.
| | |
| --- | --- |
| SHARE THE STORY | |
| Explore More | |