Beauty
5 Minutes with actress Lucy Boynton on fragrance memories and what she loves about Chloé Signature Rose Tangerine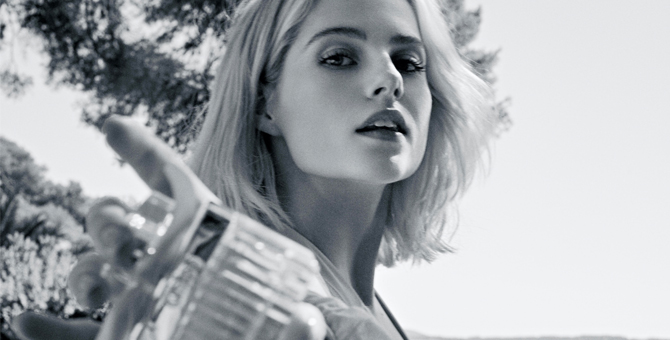 If you (like most of us) are a fan of fragrances that smell a lot like a fruity, flower-drenched summer, Chloé's revamped signature eau de toilette is right up your olfactory alley.
The new Chloé Signature Rose Tangerine carries the brand's trademark note, rose, and is tamped with fruity tangerine and blackcurrant, with undertones of cedar and white amber for an elegant trail. Made for the woman who's spontaneous, assertive yet unabashedly charming, the fragrance is embodied by British actress Lucy Boynton, who was recently featured in a film campaign directed by The Blaze's Jonathan Alric.
Ahead, we scored five minutes with the Bohemian Rhapsody star on what she loves the most about Chloé Signature Rose Tangerine and her all-time favourite red carpet beauty look:
How did this collaboration between you and Chloé come about? What were you most excited for when you first got on board?
"Chloé is a brand I have been aware of for as long as I can remember so it was such a thrilling surprise to be asked. The fashion industry can sometimes feel quite intimidating so I'm really excited to be working with a brand made up of such kind, passionate and conscientious people."
What about the Chloé's new fragrance do you like the most?
"To me, it feels very elegant but playful and fresh. I wore it all throughout the campaign shoot so I love that it vividly brings me back to that time. As well as the beautiful scent, I love the romantically classic design of the bottle."
What is your idea of femininity?
"My idea of femininity is appreciating what this word means to me personally, and how that changes in each different stage of my life. It's ever evolving self-appreciation."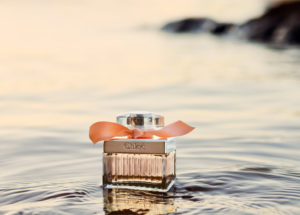 What is a significant fragrance memory that you still remember to this day? What made it so profound to you?
"The first scent that I remember and has really stayed with me is the smell of my mother's perfume. I love it as a scent but also because I associate it with comfort."
The character of Chloé Eau De Toilette is described to be "spontaneous and free-spirited"—do you see similar traits within yourself? What is the most spontaneous thing you've done recently?
"I try to be! It hasn't been quite so easy to be free spirited during lockdown, so a resolution of mine once it's over is to say 'yes' to more things."
What is one piece of memorable beauty advice you've received and would like to share?
"The beauty tip my mother has always impressed upon me is moisturise, moisturise, moisturise!"
You're known for your adventurous hair and makeup moments on the red carpet (and we're a fan of all of them!). What is your favourite red carpet beauty look so far?
"It's always so hard to pick my favourite! My most recent favourite would probably be the look Jo Baker and Jenny Cho created for the after-party of the most recent Chloé show. Jo designed a very Jackson Pollock-esque eyeliner design on my eyelids inspired by the drawings and colours featured on many pieces in Natacha Ramsey-Levi's new collection.
"And to counter the very romantic look we went for at the show, Jenny then created a more punk look with my hair tied up in multiple tight buns for the evening. My descriptions don't do it justice but it was very cool and I never wanted to take it off."
Chloé Signature Rose Tangerine is available in September at Sephora stores and selected counters in departmental stores nationwide.
For more fragrance favourites, click here.
| | |
| --- | --- |
| SHARE THE STORY | |
| Explore More | |