Beauty
BURO Beauty Stash: The best sunscreen lip balm *ever*, anti-ageing must-haves and more
BURO's beauty must-haves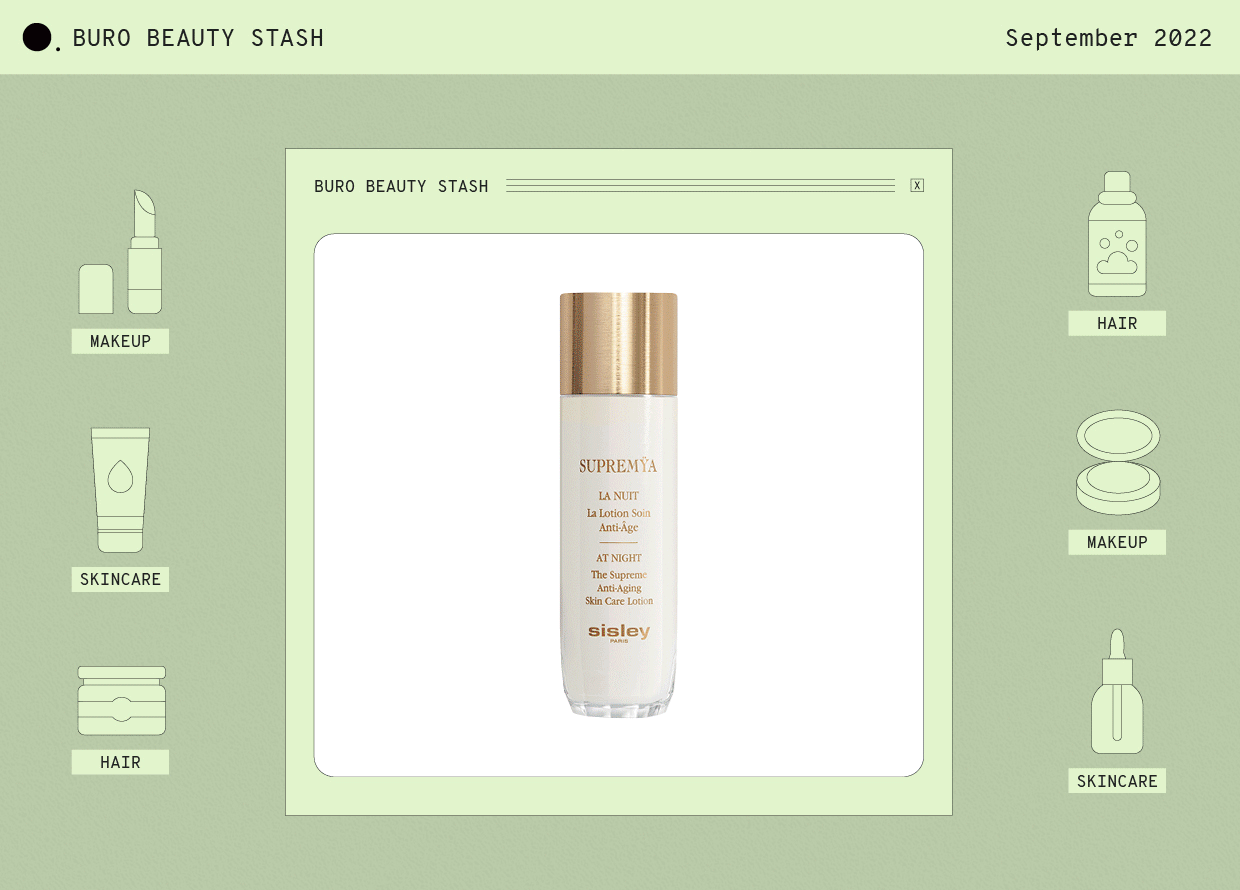 In the market for a vanity refresh? In this month's instalment of BURO Beauty Stash, we've reviewed the most outstanding launches in the anti-ageing biz—from Ultra Violettes plumping SPF lip balm to Sisley's skincare priming fluid.
Find Team BURO's favourites from August ahead:
Sisley
SUPREMYA AT NIGHT THE SUPREME ANTI-AGEING SKIN CARE LOTION, RM1,000

"I discovered this product through an interview with Sisley's Regional Managing Director, Nicholas Chesnier, and his enthusiasm for the product is what convinced me to give it a try. The idea behind Sisley's Supremya At Night Lotion is to prep the skin for the night; to put it in a state of optimal receptiveness to the rest of your skincare routine. It supposedly primes the skin to take full advantage of the night (a time that the skin spends repairing itself) by hydrating, toning, and boosting the processes of regeneration in the skin.
"I started using this a month ago when my skin was at its worst—right in the middle of my period. I was struggling with dry, flaky and textured skin that was beyond dehydrated. Upon applying it, it immediately made my skin feel softer and look more radiant. I followed it up with my nighttime routine at the time, which would usually have me waking up with dry, dehydrated skin. Instead, when I woke up the next morning, my skin still felt soft and supple, as though I'd only just applied the products.
"Over the next few weeks, I noticed a significant improvement in my dark spots as well as my skin texture. Today, it has cemented itself as a go-to in my nighttime routine—I find that my skin always looks way clearer and smoother come morning if I've used it the night before." — Redzhanna Jazmin, Beauty Writer
Augustinus Bader
THE RICH CREAM, RM1,230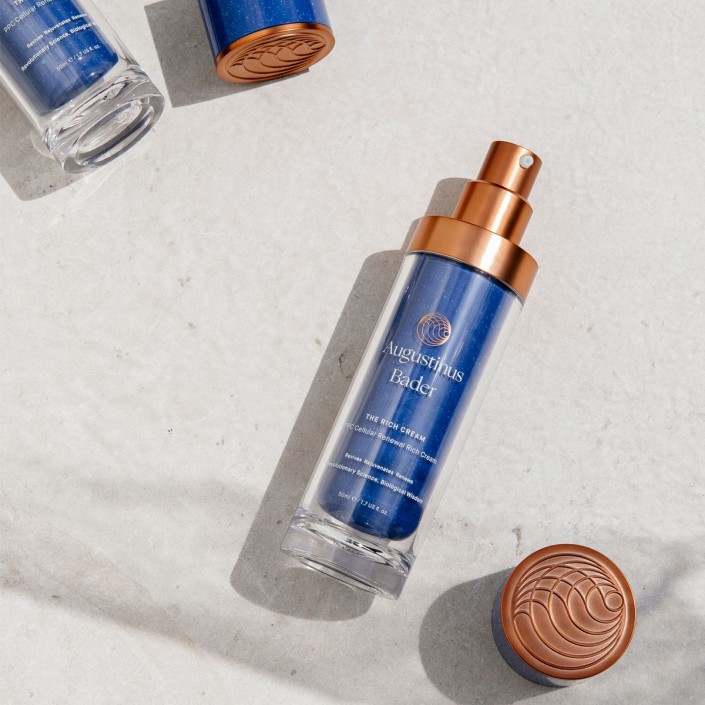 "The origin of how Augustinus Bader became a cult skincare brand endorsed by celebrities such as Victoria Beckham and Hailey Bieber is an extraordinary tale. Professor Augustinus Bader himself had set out to develop a groundbreaking gel that could heal third-degree burns in children without surgery or skin grafts—to relieve them of the trauma and scarring. But few saw that as a profitable market despite the noble cause until the brand's CEO and co-founder saw an opportunity to apply that stem cell research and technology to create a skincare product.
"The sales could fund the original purpose to help burn victims while the product fixes almost any skin concern the user has, be it fine lines, dryness or acne. The key ingredient is rooted at Bader's research in stem cells—Trigger Factor Complex or TFC8 is found in all of Augustinus Bader's products, and it's the right combination of amino acids, vitamins, and peptides that boosts your skin cells (even the dormant ones) to self-regulate and heal.
"The brief history and science lesson aside, I went back to basics and chose The Rich Cream as my introduction to the brand. Luxurious in texture that absorbs dramatically into the skin, leaving behind a velvety soft texture with a slight glow, it was easy to 'join the cult'. Due to its thicker nature, I use it purely as part of my nighttime routine and awake with smoother skin and less evident spots and acne scars. The great thing about The Rich Cream is that it's suitable for all skin types, and miraculously, it just works—not overnight, but I'm starting to see an improvement in my skin tone and texture and I'm all for it!" — Rachel Au, Managing Editor
Ultra Violette
SHEEN SCREEN HYDRATING LIP BALM SPF50, RM80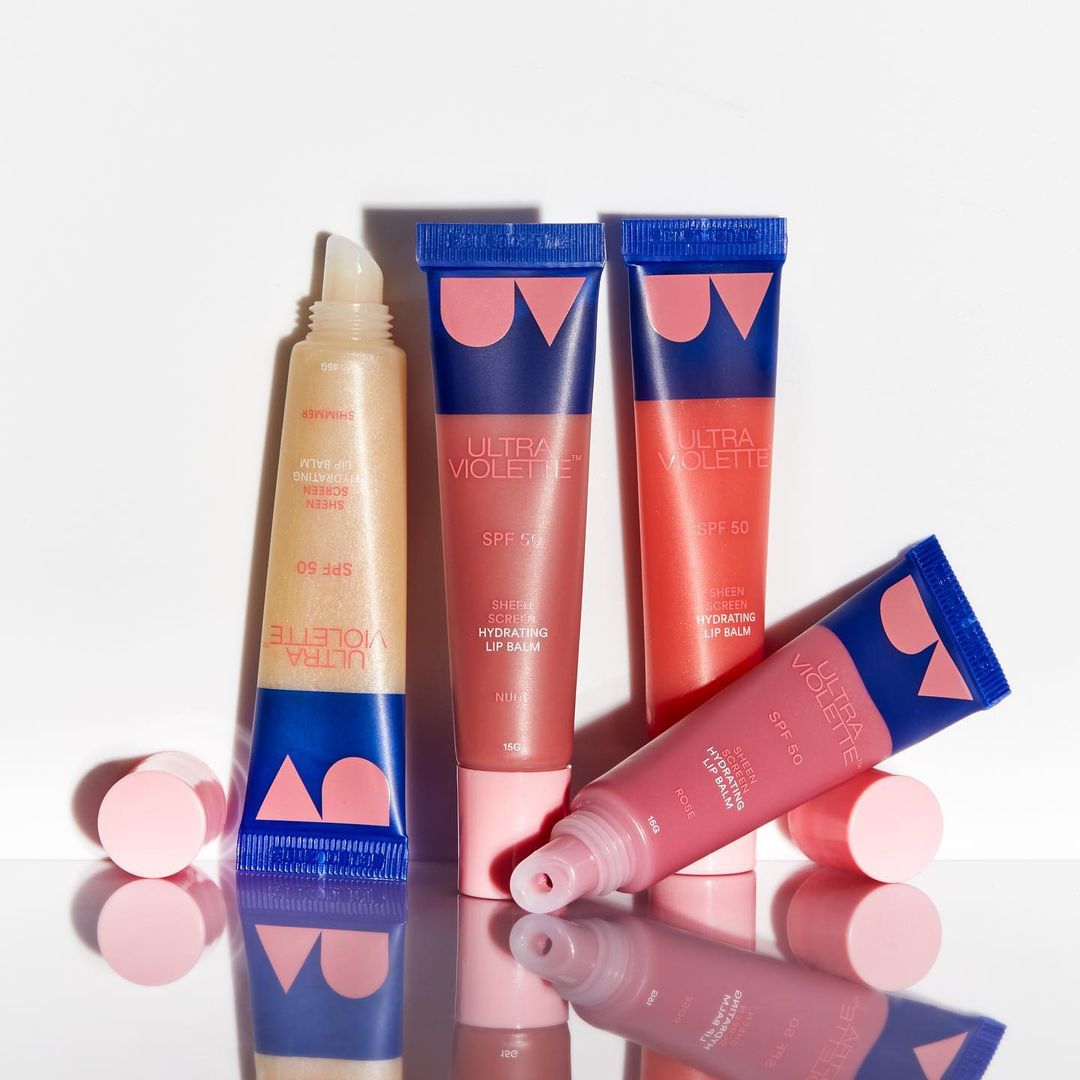 "Wearing sunscreen daily is a must. Everyone knows that. However, while you may be quite the diligent SPF user, there's a good chance that you're neglecting your lips—and, if not, you're probably yet to find a lip SPF solution that isn't terrible. Most SPF lip balms I've tried have either tasted vile, felt dreadful on the lips, or did not work as a lip balm at all. 
"This product has completely changed the game for me. Since the brand's launch in Malaysia in June, Ultra Violette's entire lineup has quickly become a firm favourite in my beauty routine. However, if I had to pick just one must-have, it has to be these tinted lip balms. For starters, they are SPF50, meaning that they protect my lips just as much as my Supreme Screen protects my face. Secondly, they come in so many cute shades that can be worn both alone or over makeup. Thirdly, they are so incredibly hydrating on my lips (a huge win for me and my crusty, pale pout!).
"I honestly do not go anywhere without one on-hand—dig through any of my purses and you'll find at least one of these hiding in the pockets. TL;DR: If you're looking for a true all-rounder SPF lippy, you've found it with these lip balms."
History of Whoo
BICHUP FIRST MOISTURE ANTI-AGEING ESSENCE,

RM445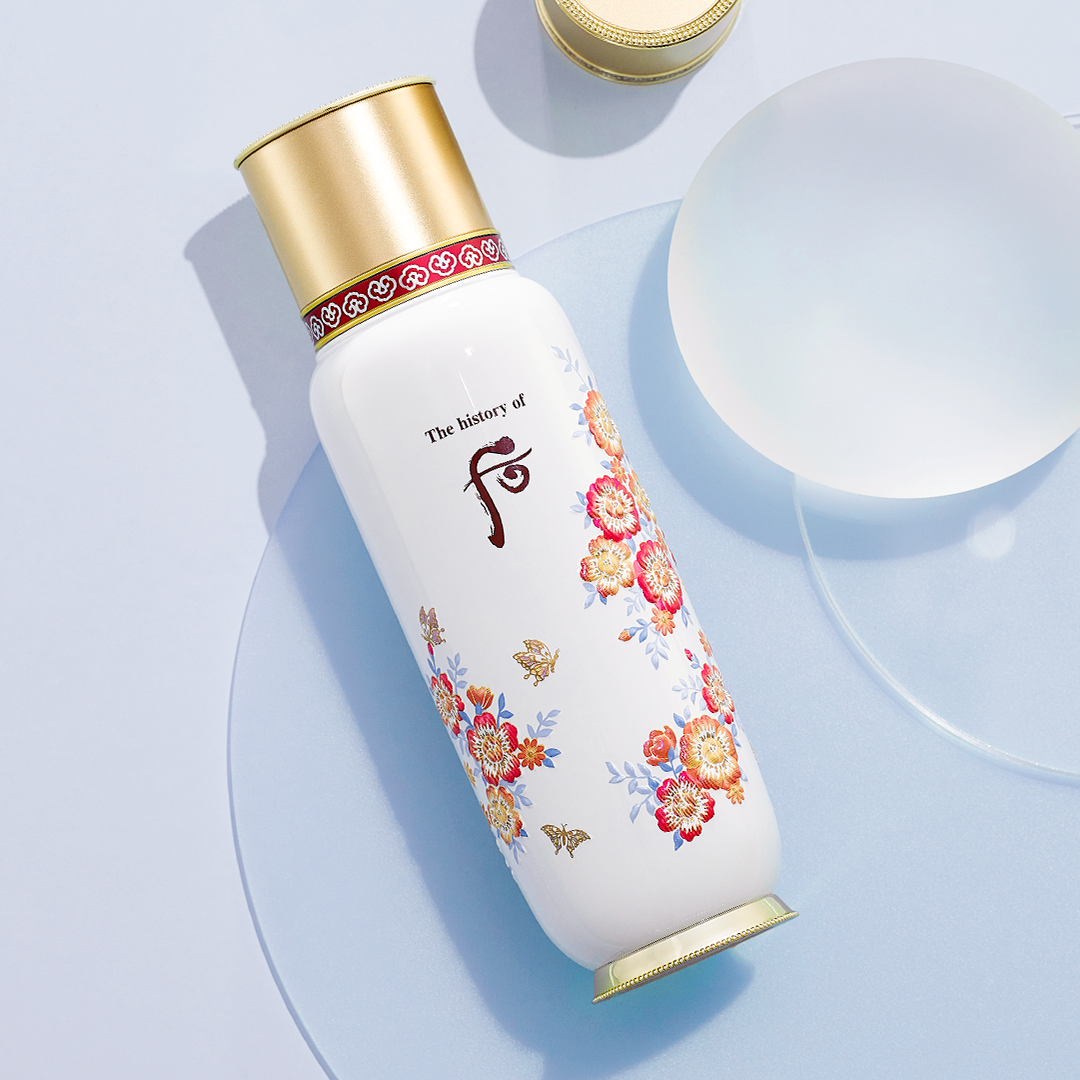 If you're not familiar with History Of Whoo's No. 1 bestselling essence—where have you been? This is the 9th special edition of the self-generating, anti-ageing wonder that is the Bichup First Moisture Anti-Aging Essence, and it's its best yet.
Formulated with the brand's signature Gongjinbidan complex—an ingredient beloved in the Korean Royal courts made from six oriental herbs—it works to boost the skin's natural skin recovery processes for an anti-ageing effect. All it takes is just a few drops on your palm to cover your face!
Pola
B.A CLEANSING CREAM, RM456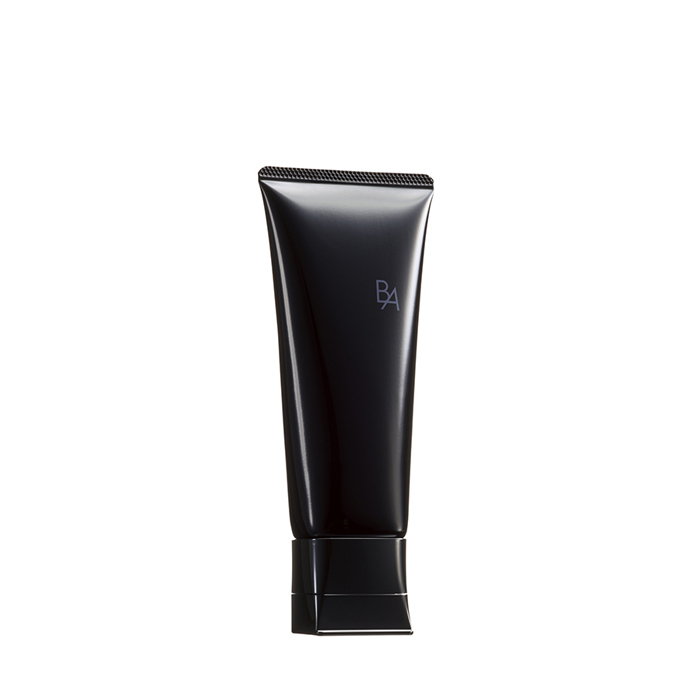 "The Pola B.A. Cleansing Cream is certainly unlike any other cleansers that I've tried. It has the consistency of a moisturiser, but the intriguing part is that it's a cleanser! Not knowing what to expect when I tried it for the first time, I was most definitely left surprised by the effects. The cleanser gently melts away impurities and leaves my skin feeling well hydrated with a moist and soft finish. So moist and soft, in fact, I could just cleanse my face and leave it at that. Think cleanser, moisturiser, and masks combined. Having tried this, the bar for daily cleansers has reached new levels for me and it is absolutely a must-try." — Phyllis Wu, Editorial Assistant
Available at the Pola counter in Isetan KLCC.
Find more from BURO's Beauty Stash here.