While our society is making great strides in spreading mental health awareness today, there's still a lot to be done when it comes to following through with application. With physical health, many know the importance of a balanced diet and sufficient exercise. But do we actively practise lifestyle habits and choices to safeguard our mental health too?
The fact is that everyone goes through circumstances that may take a toll on our minds from time to time—be it stress, burnout, anxiety, or grief. Hence, it's important to be intentional about nurturing our mental well-being to prevent the onset (or relapse) of mental illness.
In conjunction with Mental Health Awareness month this May, Team BURO Malaysia dishes our personal ways of taking care of our mental health. Here's to making mental healthcare something we do, and not just something we talk about.
Sarah Hani Jamil, Editor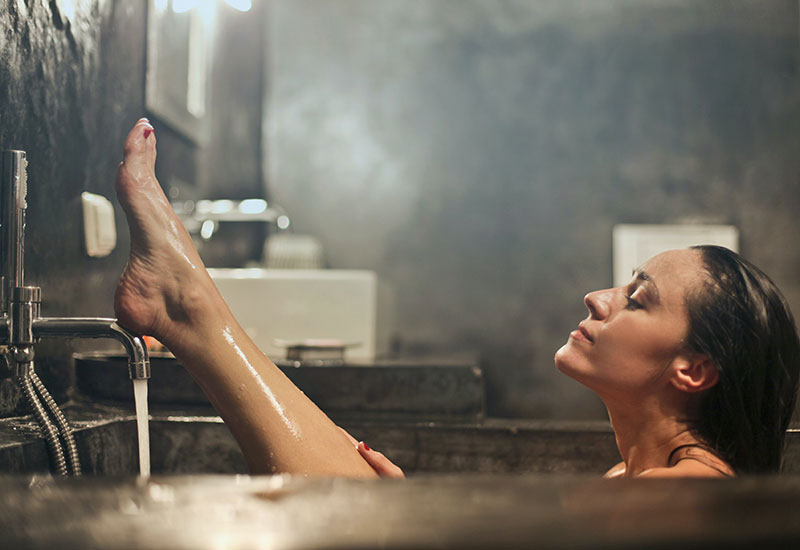 "For me, taking care of my mental health means that I manage my stress levels properly by getting enough rest and letting my body recharge. Occasionally, I unplug from a tense working day by making bathtime a soothing escape. A long, hot soak is really one of life's little pleasures. To set the mood, I light a scented candle—I currently use Sandalwood and Cedar gifted by One&Only Desaru Coast—run the water, step in the shower, and exfoliate my body with a scrub. It's both therapeutic and invigorating. I see the water as a way to wash away the day and release bad energy down the drain. Whatever problem I had on my mind before, will not seem so big after I'm done showering."
Adelina Tan, Deputy Editor
"After a busy day (or week), I take a quick break from real life with a getaway into a fictional world. It's a great way to travel sans worldly constraints and the possibilities are endless—a recent favourite read of mine is Keigo Higashino's Newcomer, which transports readers to the Nihonbashi area of Tokyo, where shops dedicated to traditional crafts still stand. I'm also a fan of uplifting Webtoons—I wait eagerly every week for new chapters of True Beauty—and K-dramas (Hotel del Luna, Hometown Cha-Cha-Cha and Move to Heaven rank high on my list).
"Other things that fill up my joy meter are K-pop dance classes, listening to my favourite music with my eyes closed, foot massages, sound baths, going to a cafe where I instantly feel relaxed and comfortable… all the little pleasures in life add up. In short, my philosophy is to make time—whether it's five minutes or five hours, depending on what's manageable—to do what brings me joy and comfort, so I'll be excited again to pursue my dreams and purpose in life."
Natalie Khoo, Lifestyle Editor
View this post on Instagram
"To be honest, my mental health journey has not been linear since losing a loved one to suicide. As much as I make it a point to rest or take a break when I feel overwhelmed, I'd be lying if I said that was always the case. Having said that, I try to schedule a quick escape into nature or the outdoors whenever possible, whether in the form of a hike, a picnic at the park, a trek to a waterfall, and the like.
"I think it's the combination of exercise and being surrounded by the wonders of nature—looking at the sun rays under a canopy of trees or feeling the current of the waterfall sweep through my body—that gives me an endorphin boost while reducing my cortisol (read: stress) levels. Both are scientifically-backed to be great ways of nurturing mental health too, and I can attest that they have definitely served me in that respect."
Redzhanna Jazmin, Beauty Writer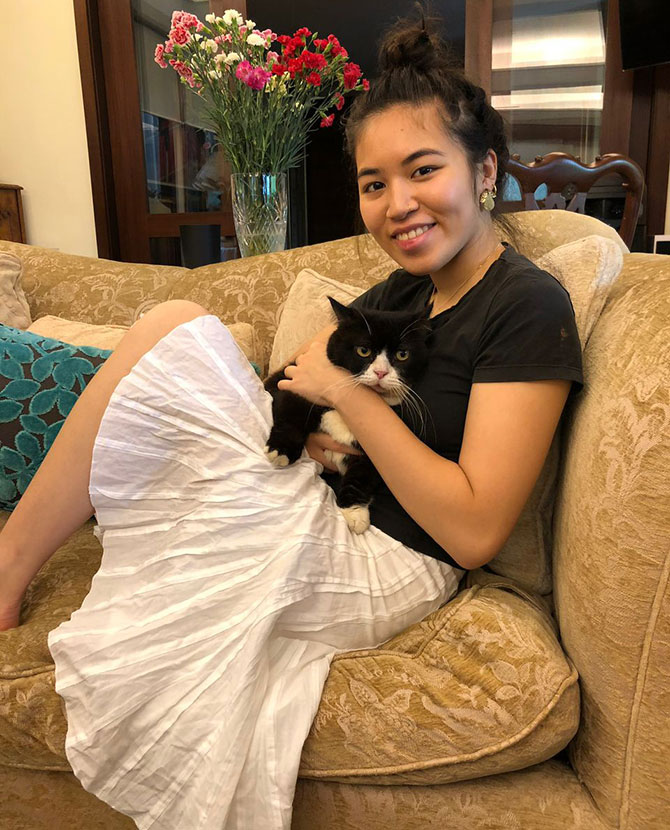 "Hanging out with family, friends (and cats) is always an excellent way for me to disconnect from the world. If not, then my go-to coping mechanism is keeping busy. Whether I'm watching my comfort films, doing a little crafting, spending three hours getting ready, or gaming into the wee hours of the morning, being constantly occupied by whichever hobbies take my fancy at the moment (albeit at the expense of everything else in my life) is always a big perk-up for my ol' noggin. Spa days are also a plus."
Phyll Wu, Editorial Assistant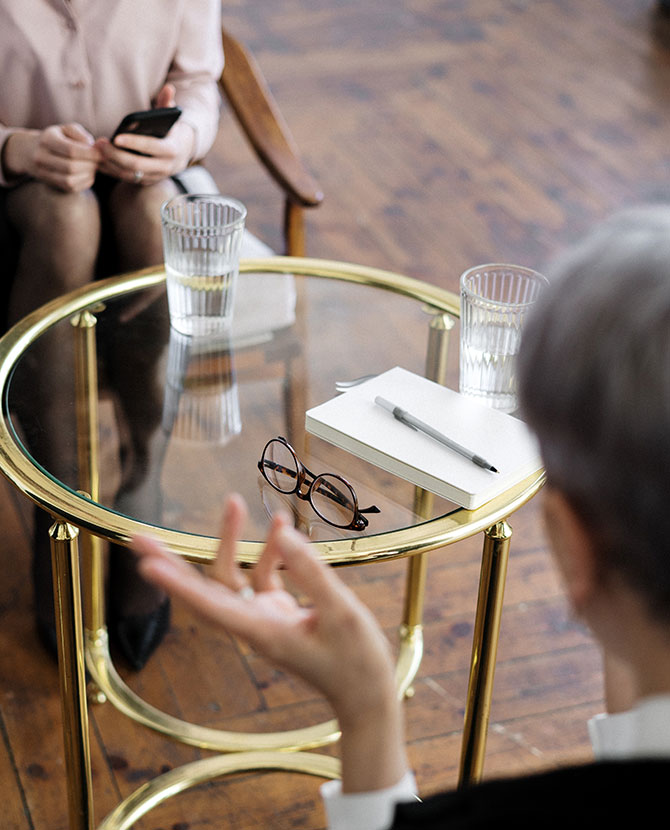 "Having suffered from mental health issues from a fairly young age, taking care of my mental health has not been a topic I can simply explain with a few words. Growing up, I scoured high and low for things that could help me get through the day. Journaling, painting, reading—anything you can imagine. However, eventually, these became mere distractions from my underlying mental health battle.
"After many years of searching for the next distraction, I learned that a young teenage girl—like I was at the time—is not equipped to fix the struggles I was going through. What I needed was someone who I can trust to help me, so I sought a psychiatrist. It's ironic because the beginning of my journey to tranquility was not at all tranquil; it's hard and heartbreaking to acknowledge that help is needed. In a society where mental health is not particularly prioritised or even believed by many, taking the first step for your mental well-being can be scary and lonely, but it is a step that needs to be taken."
Sarah Tai, Head of Design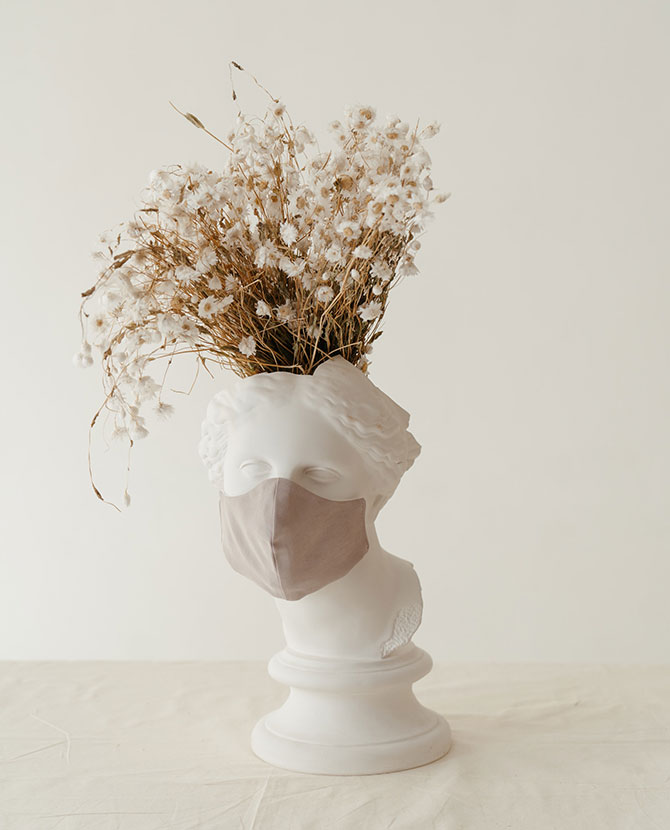 "If you're great at reading between the lines, then it's going to be pretty obvious what gives me anxiety even if I do not disclose it explicitly. My answer is simple: I cover up. Yes, I admit, nothing truly stirs me up as much as having my photo taken involuntarily. (To those who had no clue prior to this revelation, I accept apologies in the sincerest form of iced milk tea…I'm kidding!).
"During the pre-covid days, I'd have to hide my face behind my hands whenever a camera came on scene. While to many, this may seem a tad strange and overdramatic. 'Just smile', you say? Well, to me, it does nothing more than leaving me frozen in panic. Fast-forward to the present, I no longer have to rely on my hands as my trusty facemask keeps me safe and sound (from the cameras and the virus, of course). So, by simply avoiding situations that make me uncomfortable, I know that I am already taking care of myself and a few steps closer to keeping myself happier."
Amos Yip, Junior Web Designer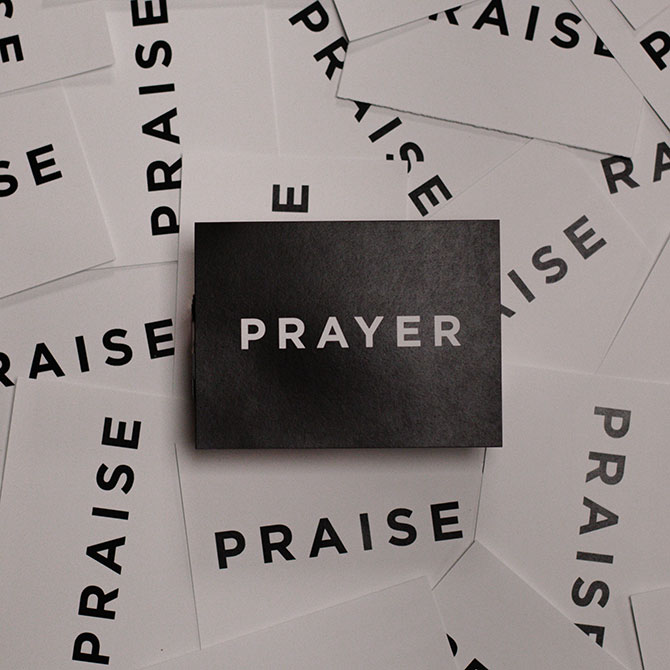 '"I believe it's important for all of us to take care of ourselves, physically and mentally, in order for us to get the most from life. Personally, I often get overwhelmed by overthinking and worrying over everything which affects my mental health. Therefore, when I'm feeling overwhelmed, I would spend some time praying while listening to worship songs. Whenever I'm concentrating on prayer and meditation, I get to put a pause button on my cluttered mind and I will feel calm, relaxed, and most importantly, recharged after."
[Disclaimer: The personal experiences in this article should not be taken as professional advice. If you are experiencing symptoms of a mental health illness, please seek help from a mental health professional.]
Find more mental health stories here.
| | |
| --- | --- |
| SHARE THE STORY | |
| Explore More | |