There was a time when I didn't think I needed a smartwatch. For someone who has been working in digital her whole life, I'm ironically a traditionalist when it comes to certain aspects. Example #1: I still love jotting down things in my notebooks. Example #2: I still use post-its for my to-do lists. Example #3: I still prefer reading physical copies of books versus e-books. That being said, the idea of the latter is slowly starting to warm up to me, especially since I don't have to buy a Kindle when the iPhone has Apple Books. Also, I love my iPad Air for planning trips, drawing (or at least attempting to), and more. So, in a way, I'm conforming and the right gadgets make it way too easy. Case in point: The Apple Watch.
My first Apple Watch was the Series 2 version, which worked well enough. I get notifications on my wrist without needing to look at my phone. I could check the time, my heart rate and weather, among other things. And ideally, it was meant to encourage users to live a healthier lifestyle. At the beginning, I was resistant with its "gentle reminders" to stand up, take a walk or breathe (who are you to tell me what to do?!). But I soon warmed up to it and closing my Activity Rings now feel like a real achievement, while on days I don't, it makes me feel shame. Just recently, I actually went out, after coming home from dinner, for a 20-minute walk just so I could be "awarded" the special IWD badge.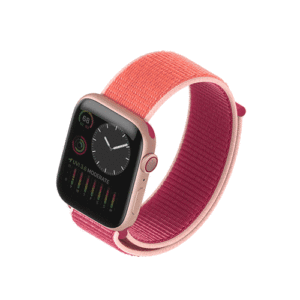 apple watch series 5 always on
I have the Apple Watch Series 5 to thank for that. Series 2 was a great entry-level but Apple has definitely upgraded its smartwatch to the highest capacity (so far). Together with watchOS6 and the Cellular variant, it now satisfies a lot of my everyday needs. The new Always-On feature is handy as I don't have to obviously turn my wrist for a quick time check. Despite that and the OLED screen, the battery life isn't compromised and works till the end of the day.
Also new: The Noise app. A feature you'd think you have no need for until you have it. It's a good indicator (and reminder) to take care of your hearing health. Over Chinese New Year, I was at a restaurant that was blasting music so loud that my ears hurt. My Apple Watch thought so too.  Performance-wise, it's sensitive to touch and the animations move ever so fluidly. To be honest, after a while my Apple Watch Series 2 was a little laggy although this was improved Series 3 onwards.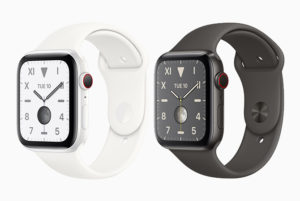 apple watch series 5 malaysia
Overall, the Apple Watch Series 5 is a joy but if you're currently using Series 3 or 4, it might not be a neccessity to upgrade, even if the new features are a delight. Considering this is the first model in the country with the Cellular variant, it's true that it's overall a much more convenient option. I went for my IWD walk without my iPhone and it was great to feel "freed" (and not worry about someone coming at me on a motorbike to snatch my smartphone). I still received messages and calls during that walk. Lifechanger? For me, it is.
TIPS & TRICKS
Customising your watch face with the complications that matter most. My personal choice: the Infograph that lets you fit basically 9 complications. Just give the screen a hard press and scroll through every section until you find what you need.
Since the App Store is now on your wrist, you can also download more apps to fit your lifestyle. If you're a frequent traveller, the XE currency is great for quick conversions. There's also Water Minder to keep track of your liquid intake.
Control your iPhone's camera from your Apple Watch. Just open the Camera app on the watch and prop your phone to whatever composition you desire. Hard press for more camera options, such as switching it to Selfie mode
Misplaced your iPhone? Simply ping it by swiping up on the menu. Hard press this icon to enable flash for better visibility.
The Apple Watch Series 5 retails from RM1,749 and is available online and at authorised Apple resellers in Malaysia.
| | |
| --- | --- |
| SHARE THE STORY | |
| Explore More | |