We'll level with you: Beauty isn't exactly a priority for the majority of the male population. As a result, it is exceedingly difficult to shop for a husband or boyfriend that simply couldn't care less about the creams and potions you're handing him. Sure, you could splurge on the best-of-the-best in skincare and body care for your special one, but we both know that the one tub of dodgy two-year-old moisturiser in his bathroom will always reign supreme (ick!).
That said, that doesn't mean that beauty gifts are out of the question entirely—that's why we've curated a gift guide that pretty much any man will appreciate. Ahead, find the grooming essentials that will put you in the big leagues of "Best Partner Ever", from personalised shave subscriptions to excellent "hygiene" trimmers and more.
A personalised shave subscription
View this post on Instagram
Make sure your love never runs low on razors ever again with a Shaves2U razor and shave subscription. The novel service allows you to build your beau a customised shave plan, with an array of options for blade types and shaving products to maximise convenience.
You'll begin with the Starter Kit, which contains a choice of three-blade, five-blade, or six-blade razor cartridges, a swivel handle, and a tube of shave cream. Next, you can customise your refill shipment to your liking, adding and removing shave products to your liking. Finally, you can choose the frequency of your deliveries—easy peasy!
Find out more about the service on their website.
PSST: Act quick and you can score a great V-day deal on their site!
An electric beard trimmer for ease of use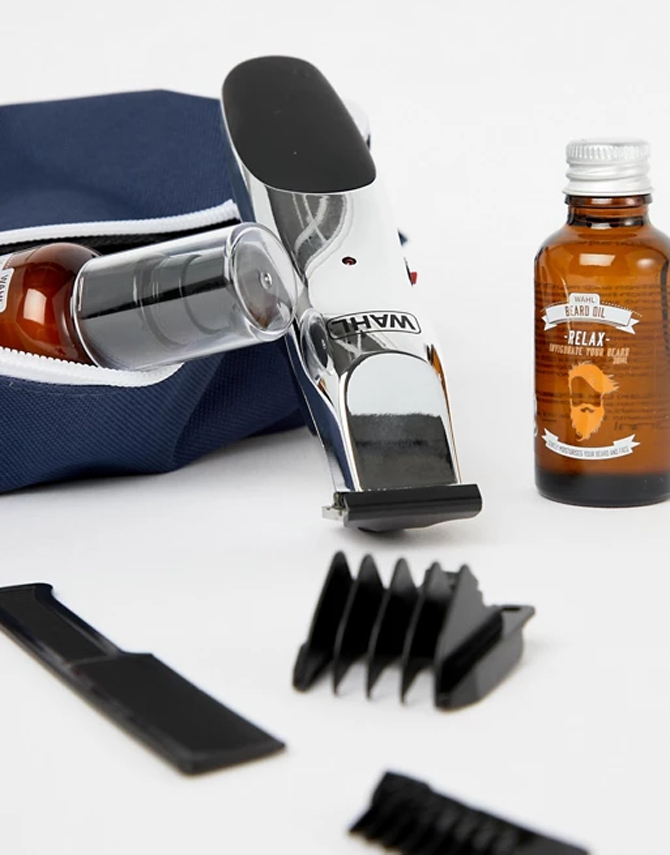 If your boy is one to skip shaving (against your will) out of sheer contempt for the laborious nature of the traditional shaving routine, this is the gift for him. Wahl's Beard Grooming Set has everything your man will need to stay well-groomed—from a rechargeable beard trimmer to a refreshing beard wash and even a conditioning beard oil.
The beard trimmer comes with 3 close-trim attachments, high-carbon blades for high performance cutting, and 60-minutes of power with just one charge. No more overgrown, scratchy beards from this day forth!
Shop the set here.
A hair clipper with multiple guards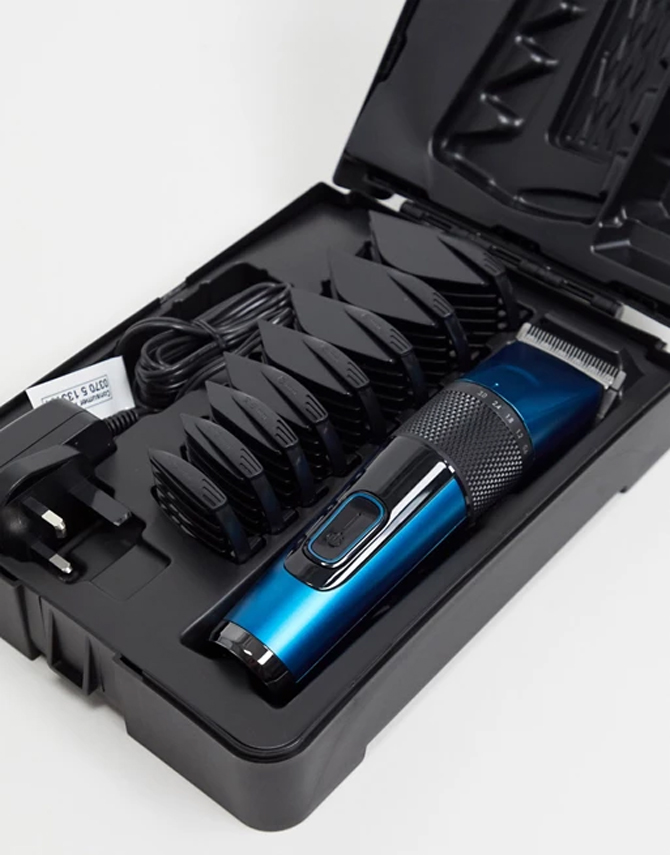 If the MCO has kept your significant other from heading to the barber's and taming his mane, it may be time to take matters into your own hands. Enter stage left: The DIY hair cutting life. Though it seems intimidating, a good men's haircut is easy to achieve at home, as long as you have the right materials—just check out our tried-and-tested guide to at-home haircuts below!
READ: Tried and tested: How to cut your own hair at home (for men)
So, if you'd like to give it a shot, the one thing you'll need is a trusty set of hair clippers. Personally, we love the BaBylissMEN Japanese Steel Digital Hair Clipper. This bad boy boasts cutting-edge Japanese Steel blade tech, cordless use and a 90-minute, battery-powered runtime. Further, it comes with 10 guard attachments and a hard storage case—basically, it's a good one.
Shop an alternate clipper set here.
A hygienic trimmer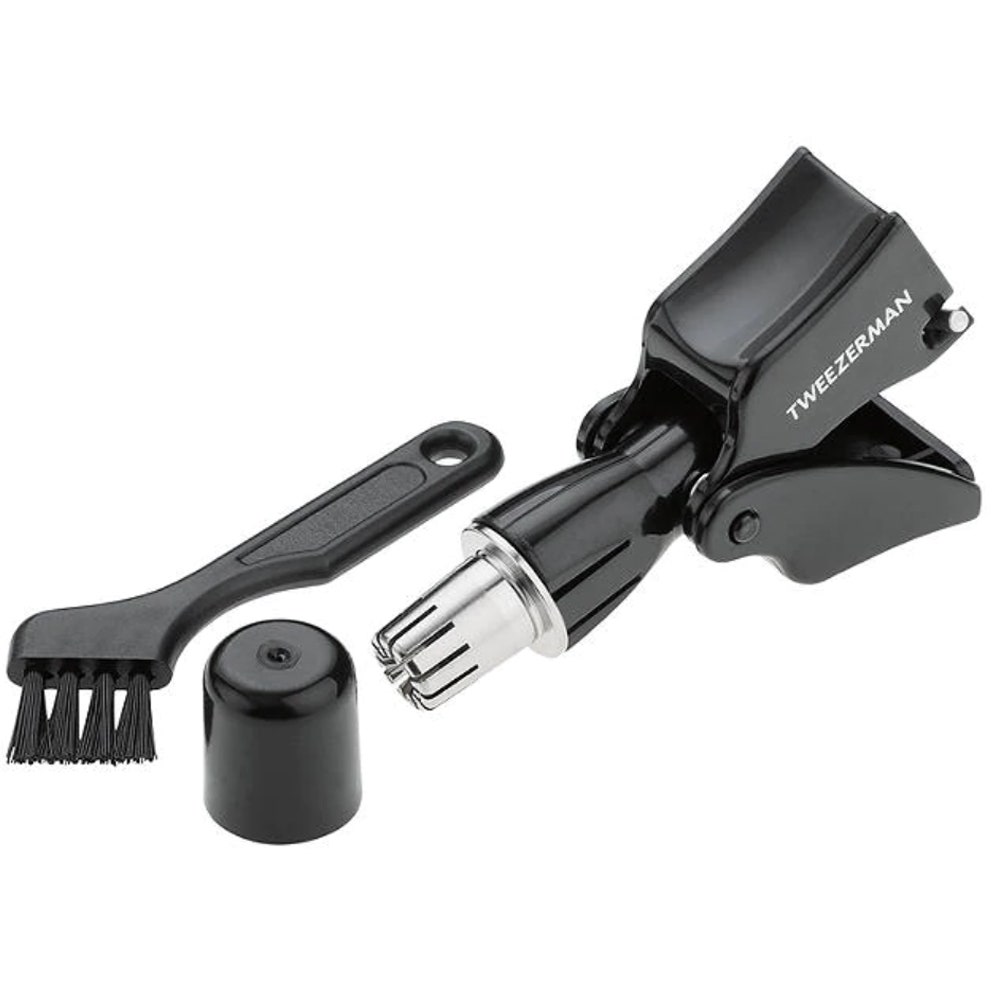 It is a truth universally acknowledged that a stray nose hair is in need of a trim. If your lad is struggling with a little overgrowth in the nostril and ear regions, the gift of a specialised trimmer is sure to be appreciated.
The Tweezerman Nose Hair Trimmer is a manual trimmer that tackles unruly hairs in the nostril and ear—simply insert into the orifice and squeeze the handle to trim visible hairs only. Then, simply clean off nose hair with the included brush after every use.
Shop the trimmer here, or opt for an electric hygiene trimmer here.
A beard care routine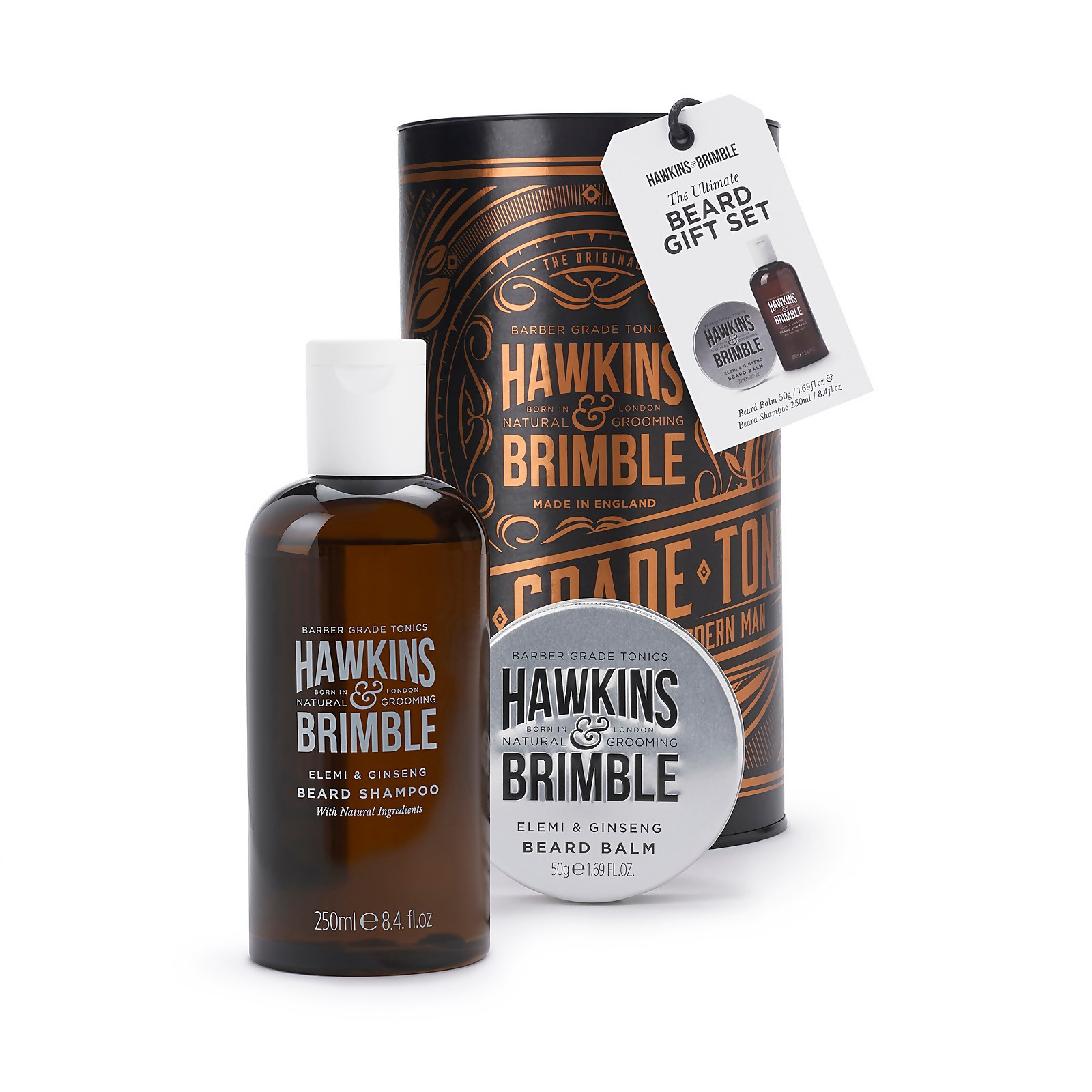 The Hawkins & Brimble Beard Gift Set in Copper is a must-have staple for any man with scruff of any degree. The beard shampoo and beard balm duo are the simple two-step routine needed for healthy, happy beard growth.
Infused with stimulating elemi (of the frankincense family) and revitalising ginseng, the products work in tandem to tame wiry, rough beards into smooth and silky whiskers—something both of you will see to your benefit!
Shop the gift set here.
A signature scent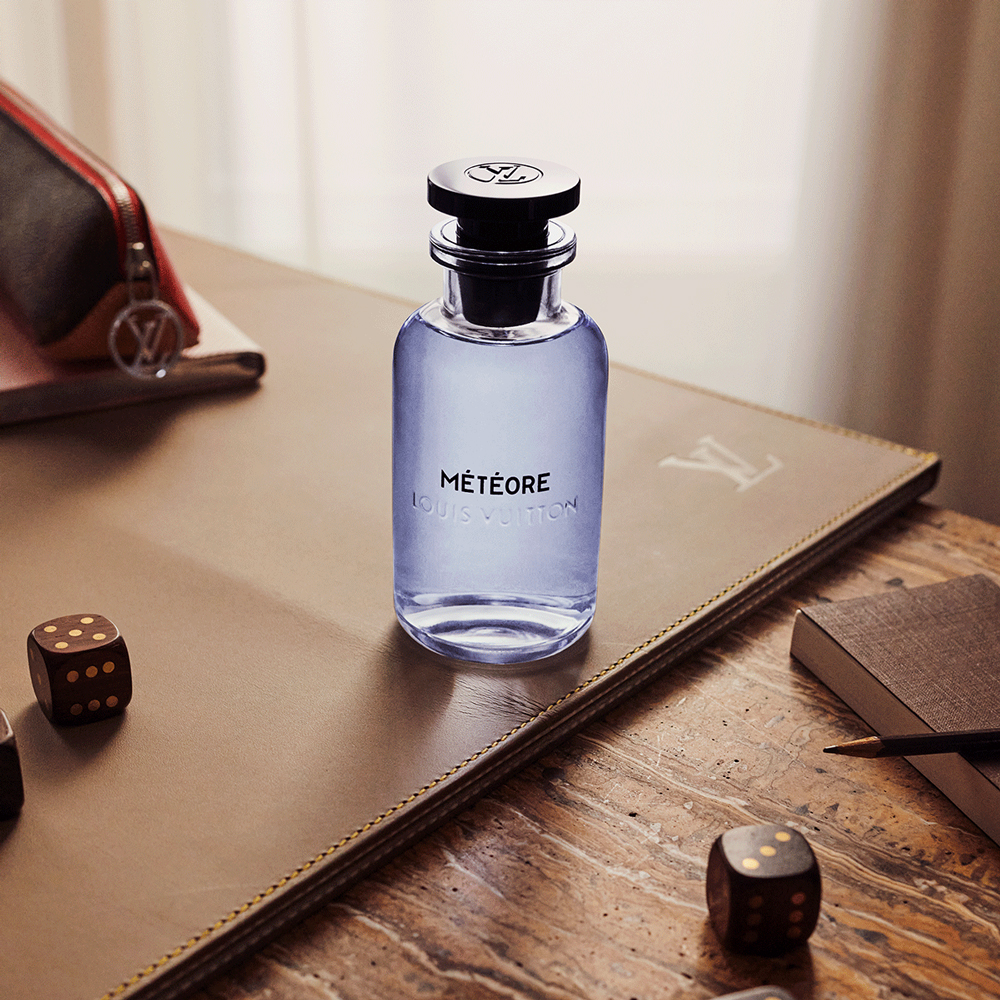 To all the man-children you've loved before: It's time to ditch the days of body sprays and finally commit to grown-up scents—and what better fragrance is there to start with than Louis Vuitton's Météore?
READ: Louis Vuitton's Master Perfumer Jacques Cavallier Belletrud on what makes an emotive fragrance
Crafted by the luxury house's celebrated Master Perfumer, Jacques Cavallier Belletrud, the citrus-based perfume features sizzling mandarin at its heart, adding an energetic freshness to the fragrance. Next, earthy Java vetiver and spicy peppers add a modern twist that makes the fragrance the captivating olfactory experience what it is.
TIP: For that extra touch of care, you can get your bottle engraved with the initials of your beloved, or even a special date you may have in mind.
Shop the LV Météore scent here.
A manicure set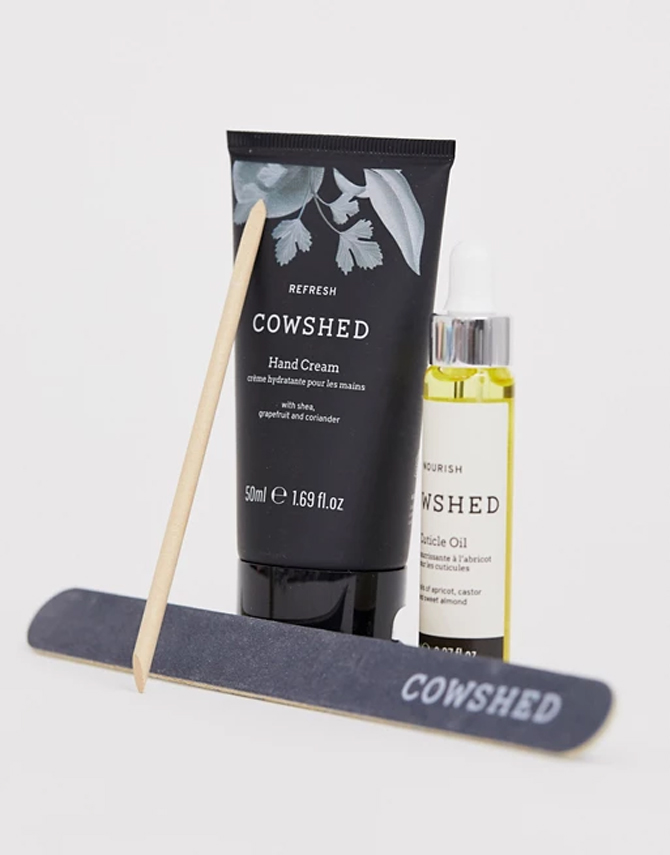 It's no secret that the appeal of cuticle care is rather universal, no matter how subconscious an individual's habits may be. Whether your boy pushes his cuticles back as a nervous habit or is agitated by his hangnails galore he'll definitely appreciate this nail kit.
READ: 10 Biggest mistakes you could be making with your nail health
The Cowshed Manicure Kit has everything your boy needs for perfectly polished pincers—the kit includes the brand's Refresh Hand Cream, an Apricot Cuticle Oil, cotton moisture-locking gloves, an emery board and a cuticle stick. This way, whether he's staying at home or on-the-go, he'll have healthy hands and nails.
Find the Cowshed kit here.
Find more gift guides here.
| | |
| --- | --- |
| SHARE THE STORY | |
| Explore More | |