Watches
#BUROSupportsLocal: 5 Malaysian watch brands that should be on your radar
Locally proud
Featured images: @revelot_official/Instagram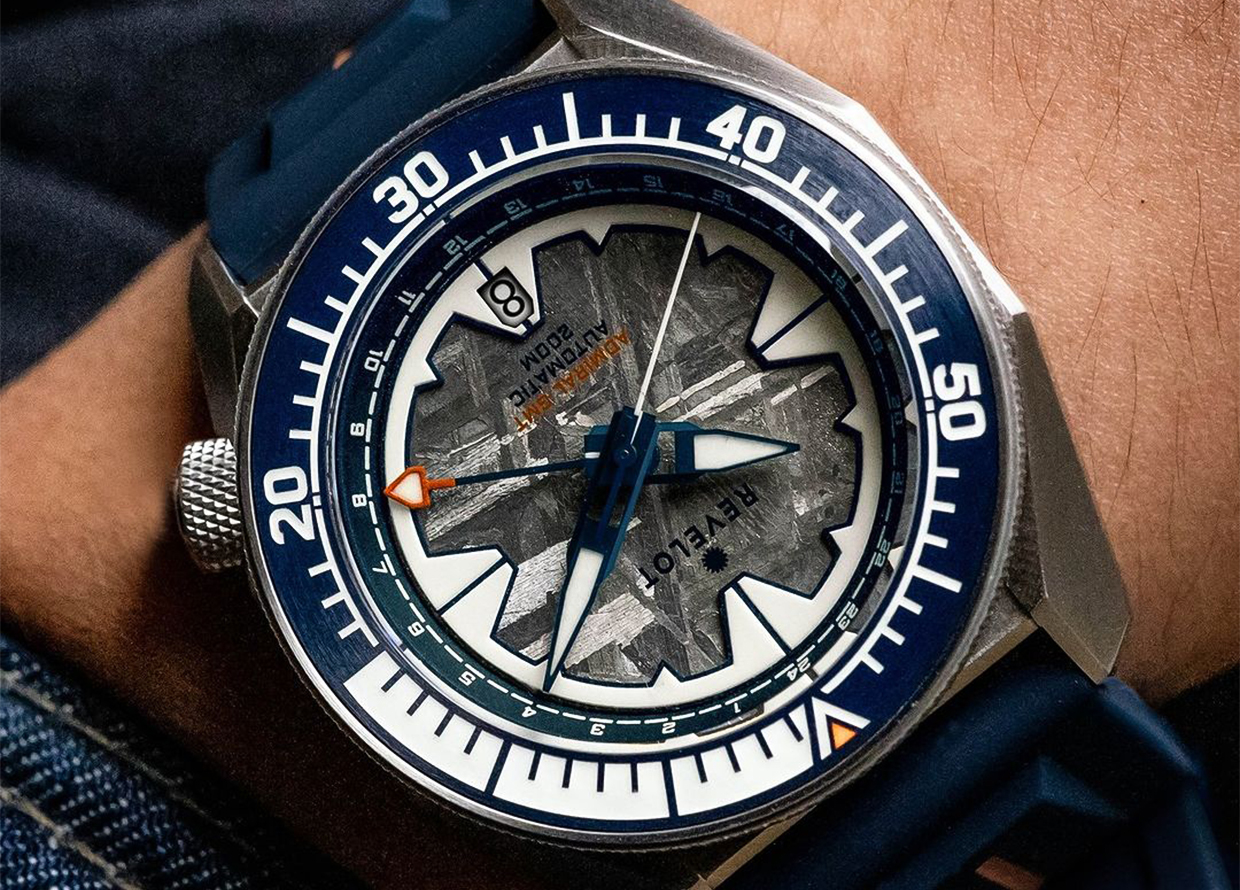 We often hear about local fashion labels, beauty brands or jewellery businesses breaking into international markets, but there is one field that doesn't get much attention—watchmaking. For those who don't know—yes, Malaysia has watch brands that offer exceptional quality and cutting-edge designs. Whether you're in search of watches with unique dials or ones with polished interchangeable straps, you can be sure that there are plenty of options on the market. From Revelot to Ming, here are five Malaysian watchmakers that you should support.
Ming
View this post on Instagram
Ming was set up in 2017 by six watch aficionados, led by Ming Thein, with a vision to rekindle the excitement of discovering watches while offering quality beyond the price range. While all the timepieces are constructed, regulated, and tested in Switzerland, the ultimate quality control takes place personally in Kuala Lumpur. Ming might be relatively new to the field, but the presence of the brand extends beyond the country, with the biggest following in North America. One of its most popular collections is the 37-series, which stands out by its moon phase complications and is currently in its second generation. 
Website | Instagram | Facebook  
Revelot
View this post on Instagram
Co-founded by Kevin HTJ and Yong Yee Mun, Revelot was established in 2017 and presents entry-level fine watches that not only celebrate life but also unwavering dedication and smart designs. Both watchmakers started with the R7 and R11 models that were completely financed on Kickstarter and Indiegogo, and have since branched out to a broader lineup that appeals to nearly every style. Beyond that, the watch house crafts high-quality leather wallets with genuine leather and fine workmanship. Revelot's current collections are available at Timekeeper outlets throughout Klang Valley, including the ones in Mid Valley, Avenue K, IOI City Mall Putrajaya, and 1 Utama Shopping Centre. 
Website | Instagram | Facebook
Fateh Watches
View this post on Instagram
Following his stint as a watchmaker in Taiwan, Tuan Haji Zainal Mohd Ali returned to Malaysia and launched his luxury watch line, Fateh Watches—named after the epic tale of Mehmet the Conqueror. With over 40 years of experience, he aspires to provide locally made luxury watches to the locals and boost its influence in Malaysia and around the world. His debut collection, Discovery, was well received as it was designed to help Muslims who performed Hajj or Umrah keep track of two different time zones. 
Website | Instagram | Facebook 
Mem Watches
View this post on Instagram
Mem Watches has been a player in the industry since 2014 and takes pride in producing and designing anti-clockwise timepieces. The watches are characterised by sleek, contemporary designs that radiate class and style when placed on the wrist. Some of its watches, such as the Mem Karlene and Mem Verso Nato, stand out due to the inclusion of Eastern Arabic numerals, which are prevalent in the Middle East.
Website | Instagram | Facebook
Artwist Timepiece
View this post on Instagram
Artwist Timepiece, true to its name, blends abstract art into its elegant timepieces to create a piece of art worth a thousand words. Each timepiece is uniquely made in Cyberjaya, using premium materials and the well-known Seiko and Miyota movements at the heart of it. In addition, the brand features a few models that honour prominent Malaysians, such as our former Prime Minister Tun Mahathir with the minimalist-modern Tun M Premium watch and the multi-hyphenate M. Nasir with the sporty Suatu Masa watch.
Website | Instagram | Facebook 
For more articles on timepieces, click here.
| | |
| --- | --- |
| SHARE THE STORY | |
| Explore More | |