Jewellery
#BUROSupportsLocal: 15 Malaysian jewellery brands to shop
Our favourite possession
Featured images: @jewellerybykin/Instagram, @_joanne_t_/Instagram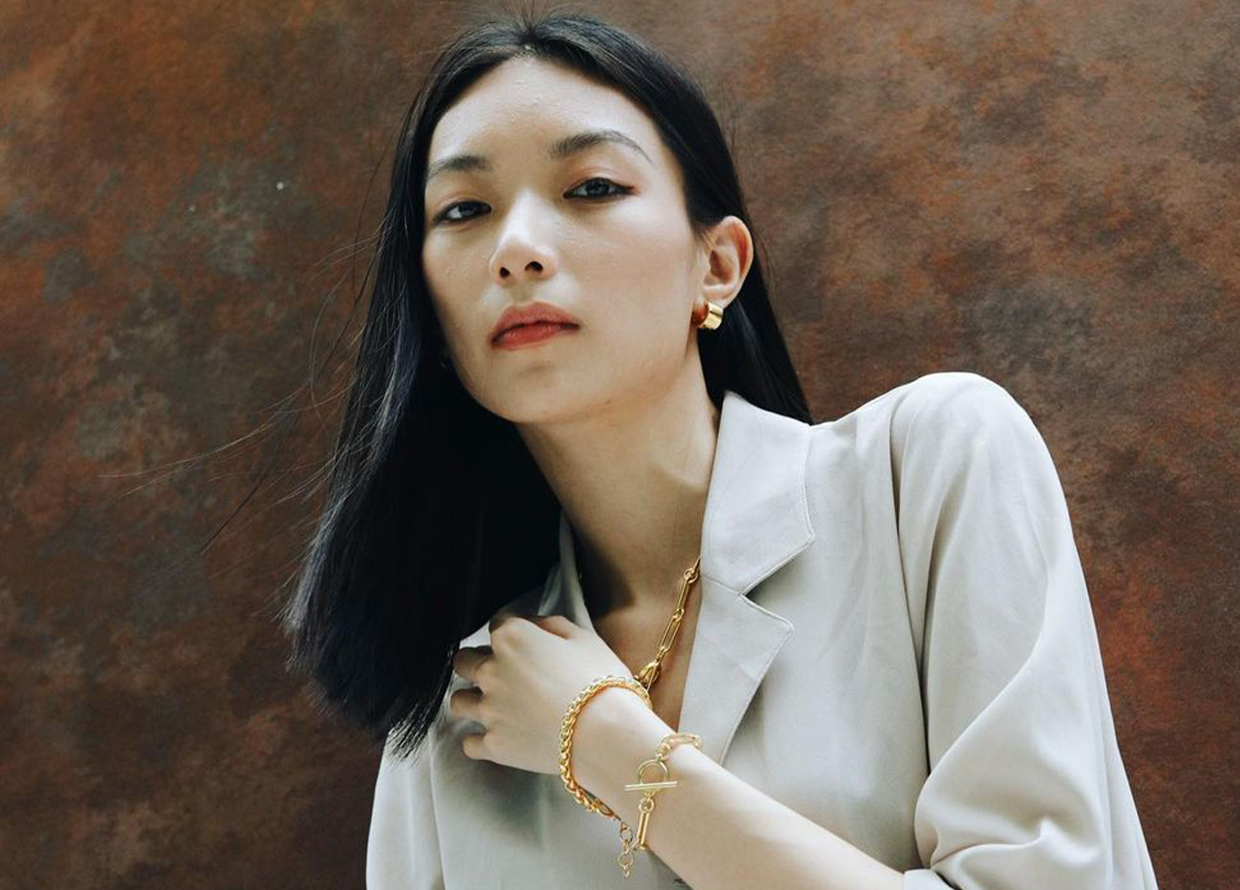 All that glitters does not have to come from across the seas—Malaysia is brimming with talents after all. From edgy, head-turning facial ornaments to timeless engagement rings to seal your declaration of love, these jewellery brands in Malaysia prove you don't have to look far for pieces to remember.
For everyday jewels that are tarnish-resistant…
View this post on Instagram
You can count on Wanderlust + Co to provide beautiful and high-quality jewellery designs at a reasonable price. Founded by Jenn Low, it has easily become of the best jewellery brands in Malaysia to shop from, offering daily jewels predominantly crafted from recycled brass, stainless steel and sterling silver bases. Each design can be effortlessly stacked for a whimsical yet classy appeal. Additionally, what sets this brand apart from others is its commitment to sustainability, which includes creating a safe working environment for the artisans and using eco-friendly materials that are gentle on the earth and your skin. 
View this post on Instagram
Gung is a stellar choice when you are on the lookout for jewellery with edgy designs and an air of sophistication. Made from high-quality materials like stainless steel and plated brass, this jewellery brand in Malaysia offers bold pieces of jewellery including tassel earrings and chain link necklaces that are sure to catch people's attention when worn. If you're stuck for gift ideas, this jeweller also has you covered with its digital gift cards as well as custom engraving services. 
View this post on Instagram
Understated and refined, Tailored Jewel's Everyday Jewellery collection is strikingly simple, yet covetable. Each piece is crafted in 14k solid white or rose gold, and set with a single diamond for a hint of sparkle. The brand started off online but has since expanded to two physical locations (The Boulevard Mid Valley in KL and Paradigm Mall Johor Bahru) offering consultancy and jewellery repair services. They make diamond rings and wedding bands as well.
View this post on Instagram
Founded by Foo Chia Chern and Amira Yahaya, The Straits Finery specialises in 14k gold creations with pared-down designs that are perfect for stacking. With a repertoire devoid of stones—a rather atypical move for a jewellery brand—their designs shine with minimalistic, geometric forms and quiet elegance. Eco-consciousness is also a value that the brand prides itself on, from their custom-made packaging that was designed to minimise waste to efforts in carbon offsetting.
View this post on Instagram
Demi-fine jewellery label MYJN (an acronym for May-Jun) promises quality at an affordable price, made possible by their choice of ethically sourced materials—that includes gold vermeil (925 sterling silver plated with a thick layer of 14 to 24k gold) and sterling silver. From elegant pearl-adorned necklaces to edgy, raw-formed rings, there is something for every personality here. Limited-edition leather pocket trays and silk scarves are currently also on offer, though stock is running low.
View this post on Instagram
Hailing from Klang, Joanne Tan's unique brand challenges society's idealisation of beauty via jewellery. The Central Saint Martins alumni's collection includes delicate yet head-turning facial ornaments and statement ear cuffs that will surely spark conversation wherever you go. Her most recent collection features a series of what she dubs "ear+rings" that adorn the lobe in new ways.
The label's earrings are currently available online via fashion marketplace APOC Store, but made-to-order creations can also be requested via email.
View this post on Instagram
Find both everyday pieces and evening-appropriate designs at VLT (short for Vault). The Essentia Collection speaks of minimalistic chic, perfect for wearing on their own or to stack, while the Privé Collection is sure to elevate your looks with its luxurious array of jewels adorned with freshwater pearls, diamonds and coloured gemstones.
View this post on Instagram
Like MYJN, 'Kin bridges the worlds between costume jewellery and fine jewellery with its demi-fine creations. All their pieces are made of 925 sterling silver and plated with Rhodium or 18k gold vermeil. Hoop earring lovers will be delighted with the variety of designs they currently have on-site, and the demi-fine label most recently collaborated with Yuna to create sculptural 1.5-inch hoops that embody the bold yet playful personality of the artiste.
View this post on Instagram
Founded by fashion lovers Leonie L. and Mandy C., online jeweller Moodd. offers everyday luxury in the form of ethical, genderless jewellery that will add a sparkle to any outfit. Crafted primarily out of sterling silver, gold vermeil and rhodium, classic pieces range from chain links that are easy to match to more statement creations featuring pave settings and eternity bands.
High-voltage sparkle made for special moments…
View this post on Instagram
Besides allowing you to customise your own jewellery (perfect for gifting!), Zcova has collaborated with local designers such as Khoon Hooi and Alia Bastamam to create some truly exquisite creations that are emblematic of the respective brands. The online jeweller is also known for their engagement rings, which can be personalised and purchased online. In the case where you prefer to have an in-person consultation or viewing, you can make a visit to the showroom in Kota Damansara.
View this post on Instagram
Penang-born Amee Philips honed her skills in the old gemstone capital Idar-Oberstein, and now she creates opulent pieces of wearable art that infuse both classical and contemporary multicultural influences, cementing the fact that one can find beautiful jewellery brands in Malaysia. For Philips, it always begins with stones rather than sketches, with the most beautiful coloured gemstones taking centre stage in her collections.
View this post on Instagram
A household name when it comes to local jewellers, Habib Jewels has sure come a long way since their humble beginnings dating back to 1958 on Pitt Street in Penang—they essentially grew and flourished alongside our beloved country!
Today, that original shop still stands strong, bolstered by a string of showrooms across Malaysia. Besides its namesake jewels, Habib has also brought in a number of international brands ranging from London-based Stephen Webster to Tous from Spain into their showrooms here.
View this post on Instagram
Born of a collaboration between Royal Selangor and two European master jewellers in 1973, Selberan takes pride in their 18k gold and diamond jewellery featuring fine craftsmanship and classic motifs. Inspirations for their creations range from the exotic ('Rococo Reimagined' and 'Persia') to local culture ('Batik' and 'Songket').
Fun fact: the jeweller has even been given the royal seal of approval—it was entrusted with the restoration of the Sultan of Selangor's coronation crown in 2003, where it refitted a ceremonial songkok with diamonds and rubies.
For alternative accessories that make a statement…
View this post on Instagram
A welcoming addition to our list of jewellery brands in Malaysia, newcomer Yukimoto offers handmade ornaments crafted for any occasion. Their jewellery reinterprets natural stones like pearl and jade beyond tradition, through contemporary designs made for both men and women. Inspired by different types of affection, their Love series include elegant pieces with heart-shaped gems for couples, friends, families, and even yourself (can't forget self-love!).
TALEE
View this post on Instagram
Founder Lorraine Lee drew inspiration from the knot works used in her father's cognitive therapy to create the one-of-a-kind jewellery of Talee. The Sabah-based brand offers colourful pieces hand-crafted out of sustainable threads that are lightweight, washable and easy on the skin. Their most recent collaboration birthed an exclusive collection, inspired by our country's lush landscapes, together with local fashion e-commerce platform Dia.
For more articles on jewellery, click here.
| | |
| --- | --- |
| SHARE THE STORY | |
| Explore More | |