For some, sustainability is a way of life; for others, it may be a work in progress. And that's okay — after all, Rome wasn't built in a day. What's important is for us to realise that our every action bears consequences, and that of course includes our consumption behaviour.
While a well-crafted mechanical timepiece — being battery-free and made to last generations — is inherently sustainable in itself, the production end of the watchmaking industry arguably leaves something to be desired. Were the materials ethically sourced? What of the ecological footprint left behind by the manufactures' daily operations? These are the types of questions we should ideally be taking into account when investing in a wristwatch, bearing in mind that making informed decisions and shopping sustainably, whatever the purchase, go a long way.
Forging the way forward through innovation and adaptation
Fortunately, as much as the watchmaking industry holds traditions and heritage in high regards, it also embraces innovation with open arms; the latter being an important component in some manufactures' efforts of incorporating sustainability into their businesses. Breitling's recent collaboration with Outerknown (sustainable apparel brand co-founded by surfing legend Kelly Slater), for example, culminated in a collection of NATO straps made of Econyl yarn, a material created exclusively from recycled nylon waste — one source of which is fishing nets from the world's oceans, thus turning a sea pollutant and marine life killer into an environmentally friendly style statement.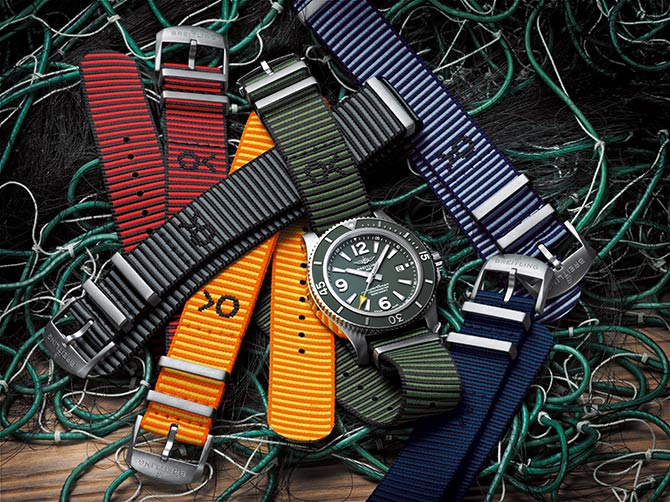 Then there are brands like Baume, a relatively new name to the game from the formidable Richemont Group, which champions the cause with the use of recycled, up-cycled and environmentally friendly materials in its creations. Baume also works on the premise that any unused components from their production are to be recycled or reused, a practice that should definitely be considered for industry-wide adaption.
Green from the heart
Acknowledging the need for a more environmentally-friendly approach to production, a number of watch manufactures have also stepped up efforts in the areas of sustainable construction and energy management. In 2009, Audemars Piguet's then-new factory in Le Brassus was the first industrial plant to receive the Minergie-Eco label, certifying it as a low-energy-consumption building that addresses ecological and social requirements. The building is supplied with hydroelectricity and boasts a wood-fired heating plant which also serves many houses in the village.
A number of companies have also upped their efforts in reducing carbon footprint from the heart of its activities. Chopard and TAG Heuer, just to name a few, have installed solar panels at their sites, among other eco-friendly measures. Elsewhere, Officine Panerai operates an entirely energy neutral production facility. At Jaeger-LeCoultre, improvements to its heating system have allowed it to maintain stable fuel consumption even after a 40% increase in the surface area of its production facility.
IWC, too, plays a leading role in climate awareness with both its manufacturing centres as well as the refiner where they source gold from being powered by renewable energy. The Maison aims to reduce its CO2 emissions by 10% this year. Meanwhile, all the Swiss production entities of the massive umbrella that is the Swatch Group are included in a 7-year CO2 exemption program in 2013, which should see them achieve a 27% reduction in CO2 emissions by this year.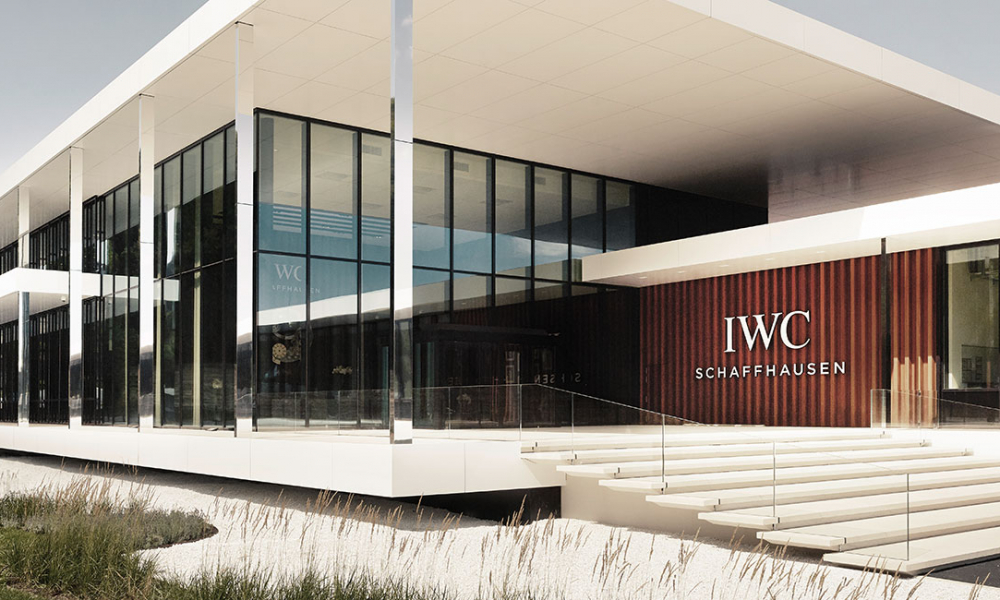 Championing ethical sourcing 
The social and environmental issues associated with diamond and gold mining have long been under scrutiny, with certain processes tainted by brutal working conditions, exploitation, severe ecological impacts and the like. In response, the Responsible Jewellery Council (RJC) was founded in 2005 to establish responsible standards that encompass the entire jewellery supply chain, all the way from the extraction of raw materials and procession through to the retailing of the products. Almost all the major watch and jewellery brands have earned certification from the RJC in recent years, including Cartier, Piaget, Bvlgari, Hublot and Vacheron Constantin — the full list can be found here.
One of the more notable efforts in recent years is Chopard's commitment to sustainably sourced and traceable precious materials. The Maison's Journey to Sustainable Luxury launched in 2013, and by July 2018, all Chopard creations are crafted with 100% ethical gold, marking a remarkable milestone for both the brand and the industry in the collective journey towards sustainability.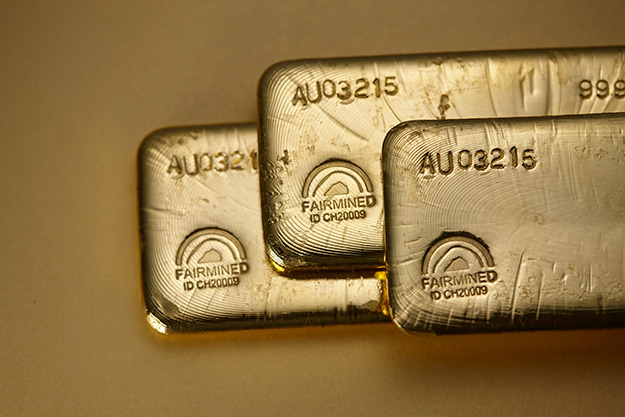 Work in progress
The watchmaking industry's journey towards sustainability, just as the rest of the world's, is a work in progress. That being said, the wheels are being set in motion. As consumers, we can do our part by being more conscious and critical of the timepieces we choose to purchase, and look forward to a more ecologically responsible future, together.
| | |
| --- | --- |
| SHARE THE STORY | |
| Explore More | |