Kyoto was once the capital of Japan. It was once where the emperor resided. Because it was so for over 1,000 years, the Kyoto of today is sometimes referred to as the thousand-year capital. It is here where history and traditions have been preserved but modernity is also subtly present. It is here where the colours of Japan are strikingly painted across the city. From the blazing gold of Kinkakuji temple to the burning red of the Fushimi Inari shrine to the evergreen of Sagano Bamboo Forest, Kyoto is a wonderful dream no one would want to wake up from.
WHERE TO STAY
As Japan's seventh largest city, Kyoto is a city aplenty with sites of interest spread far and near. Whether you choose to walk (the best way to enjoy any city in Japan), take the speedy and efficient public transportation, or go by cab (the fastest way), travel time needs to be factored into your itinerary. Or you can split your stays.
Arashiyama, where the famed Sagano Bamboo Forest is located, is worth an overnight trip and there, you can choose to spend a night at Suiran, a Luxury Collection Hotel. You can read our review of the hotel, along with things to do in Arashiyama, here.
Back in the city centre, there's Four Seasons Kyoto (good job, Chryseis Tan!) with the picture-perfect Kiyomizu-dera within walking distance and bustling Gion just ten minutes away by car. You can also read our hotel review, along with a mini guide of the area, here.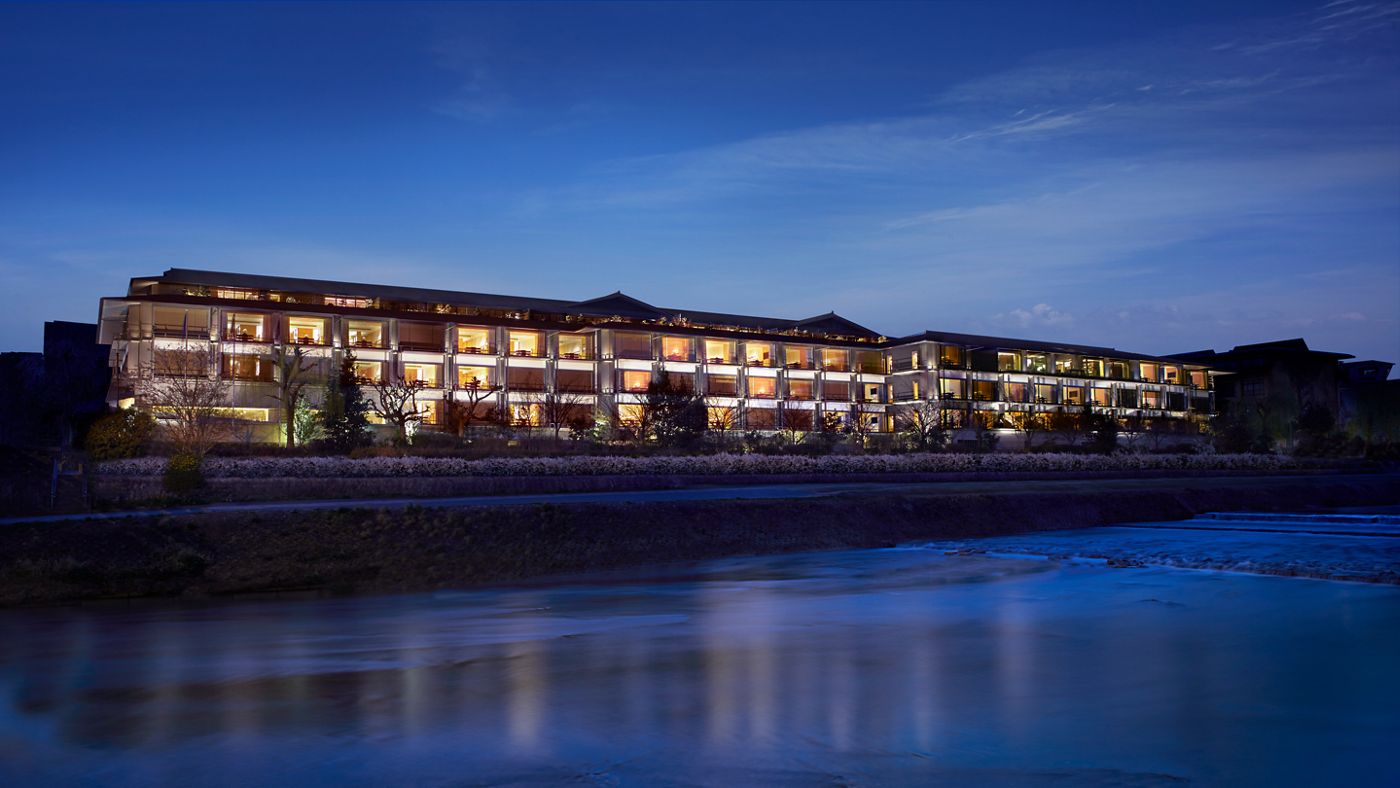 If you prefer to stay in the city centre itself, The Ritz-Carlton, Kyoto is set just along the banks of the Kamogawa river, which runs along Gion, and next to the shopping district. This doesn't mean the scenery from your room is limited to either the cityscape or the river as the hotel also features Zen gardens and water features as well as panoramic views of the Higashiyama Mountain.
WHERE TO EAT
Japan as a whole is a foodie's paradise. It's no match even for the Michelin guide with Tokyo holding the record for most Michelin-starred restaurants (227 to be exact) for 2017. Even Kyoto beats Paris' record of 92 and Osaka's 91. According to this year's Michelin guide, the ancient imperial capital houses 96 restaurants with stars. Two notable mentions are Ifuki and Noguchi who both moved up from a previous one star distinction to two stars.
Ifuki focuses on seasonal Kyoto ingredients, specialising in kaiseki cuisine and grilled items are done over an open flame. Every dish features balanced and composed flavours, leaving no room for judgement but only pleasure on the palate. Noguchi in the Kamigyo area, on the other hand, approaches his way with food in a more homely manner yet still maintaining a refined and elegant character. Sake lovers will particularly enjoy his dishes.
With kaiseki cuisine out of the way, botan nabe is another must-try dish when in Kyoto. The traditional boar-based dish is widely popular throughout Japan but it's Hatakaku in this city where you must try it. The dish was invented by its former owner and thus the restaurant serves the original recipe and it's arranged in a beautiful flower shape.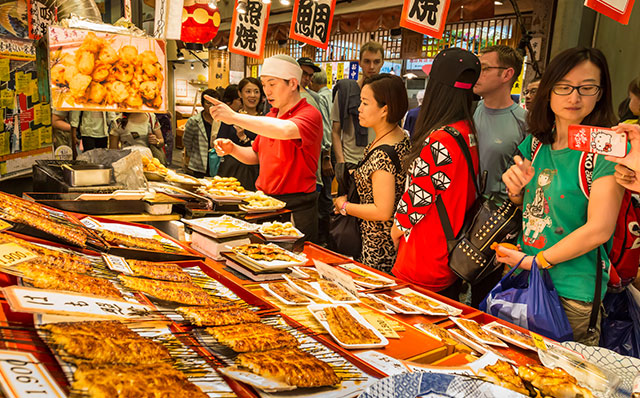 For local street food and the freshest sashimi cuts, explore Nishiki Market for a bit of everything. Or actually, it's a street filled with over 100 food stands and restaurants. Prices here are affordable and you can get some shopping done at the same, for both food and non-food items.
WHERE TO GO
We can start an entire guidebook if we were to list our favourites but we'll save that for another time (a legit Buro City Guide book sounds like the dream). We've mentioned the Bamboo Forest, the Golden Temple (Kinkakuji), Fushimi Inari Shrine and the Kiyomizu-dera Temple—all of which should be on your priority list. If you have time for more cultural sites, stop by the Kyoto Imperial Palace where it was the residence of Japan's Imperial Family until 1868, when both the emperor and capital moved to Tokyo. It holds a long history, maintaining most of the architecture, and hosts a few historic sites and gardens within it.
The Yasaka Shrine, also known as Gion Shrine, is one of the most famous shrines in Kyoto and best visited in July for its Gion Matsuri, the most famous festival in Japan. It dates back to over a thousand years and features a procession with massive floats and hundreds of participants. But otherwise, it's a lovely place to visit for a burst of culture and at night, it's lit up with hundreds of lanterns by the dance stage. If you visit during the cherry blossom season, you can adjourn to the adjacent Maruyama Park, which is one of the most popular spots for hanami (cherry blossom viewing) in Kyoto.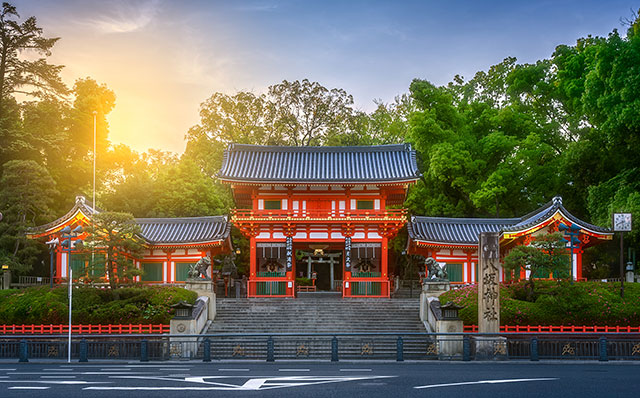 Minimalists would enjoy the Ryoan-ji, a Zen temple and a UNESCO World Heritage Site that is especially popular for its surviving kare-sansui (dry landscape) garden. Essentially, it's a refined type of Zen garden featuring large rock formations arranged over a field of smooth pebbles and sand. It's a form of abstract art as well as a means to incite meditation. The history behind the temple and how the garden is formed is also enough to intrigue curiosity.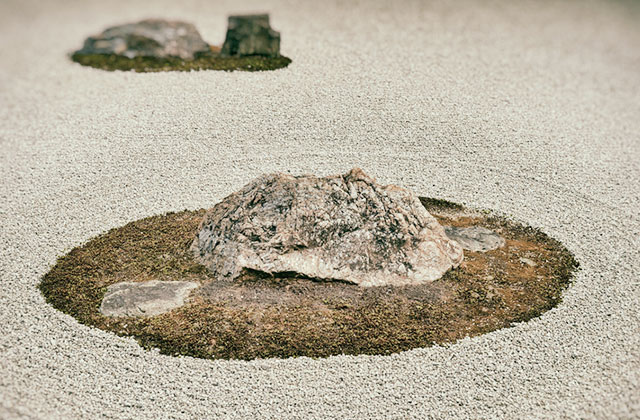 | | |
| --- | --- |
| SHARE THE STORY | |
| Explore More | |