There was much hype surrounding the opening of Four Seasons Kyoto but does it live up to its name?
Location is key when opening a new hotel. Four Seasons Kyoto took it a step further by choosing a special spot in the ancient imperial capital. They built the hotel around an 800-year-old Shakusuien ikeniwa (pond garden), creating an intimate, contemporary sanctuary for guests. Sitting at the foot of Higashiyama Mountain on the outer part of the city centre, this choice rewarded Four Seasons Kyoto with a much appreciated privacy, a gorgeous centrepiece of a garden and the inspiration for the architecture to go with; but in exchange, cost them the close proximity to a variety of public transportation and tourist sites.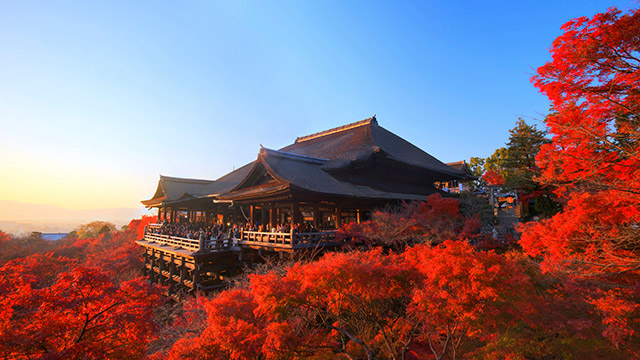 Of course, there's no need to worry since they've got everything covered. For the adventurous, there's a bus station out front or you can go on foot—Kyoto National Museum is across the street while the famous Kiyomizu-dera Temple is a mere 15 minutes walk away though you might get distracted by its several rows of shops on the way up the hill. (If you're a fan of Studio Ghibli, there's a cute Totoro shop hidden in one of the alleys here.) For the carefree, the friendly staff at the Concierge will be more than happy to call a cab for you. Alternatively, leave everything to the Dedicated Four Seasons Experience Creator for unique tours and itineraries covering any sort of interests—from Kiyomizu ceramics-making class to an authentic culinary journey. The hired guides will take you by car, rickshaw or on foot. 
Once you check in to your room, however, you may find it hard to leave. Four Seasons Kyoto holds 110 guest rooms and 13 suites, each blending refined, modern aesthetics with the creations of Japanese artisans. Spot the washi-paper lamps, shoji panels, fusuma screens and urushi lacquerware—all of which adds a delicate Japanese touch to the interiors along with the views of either Kyoto city or the historical garden.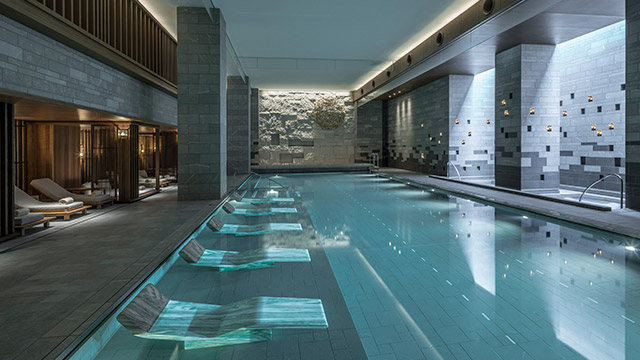 While you're there, take the time to check out the Spa and Fitness facilities. The former is grounded in the Japanese aesthetic of enso, connecting the mind and body, offering a luxurious menu of ceremonial rituals, results-oriented therapies and indulgent journeys by skilled therapists. On your own, you can use the sauna, steam and whirlpool rooms—complete with Japanese-style bathing stations—to your heart's content. There's also a 20-metre indoor pool and state-of-the-art equipment at the gym for those who diligently keep up with their fitness regime while travelling.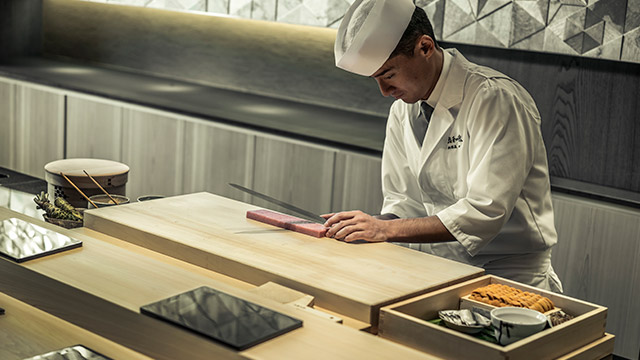 Dining options are aplenty at Four Seasons Kyoto. The Brasserie serves a fusion of modern bistro fare with a distinctive local twist while the exclusive Sushi Wakon, produced by Michelin-starred Chef Red Masuda, with Chef Masashi Yamaguchi offers a taste of the pinnacle of Edo-Mae-style sushi. If you have the luxury of time, I'd recommend taking it easy in the evenings at the tea house by the pond where there's a menu of local sakes and premium champagnes that most would enjoy.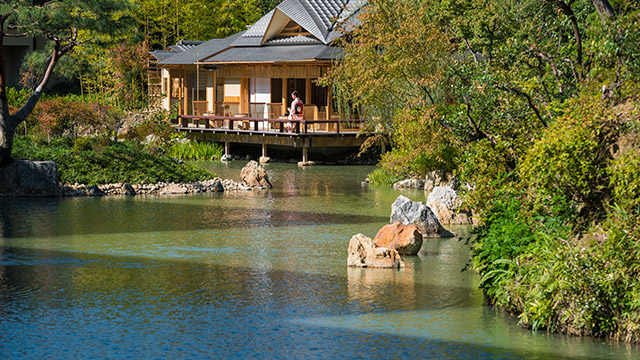 It was a short but sweet one-night stay but my little adventure around the insides of the hotel proved that Four Seasons Kyoto is an architectural beauty complemented by ravishing interiors in every nook and corner. It was an endless discovery of realisation and appreciation for the thought put into it. When my taxi pulled up at the entrance where a complex of wooden geometric shapes forms overhead, it wasn't just beautiful, but meaningful. I was told by the bellboy that it symbolises a bamboo forest. When I entered my room for the first time, the elegant wooden slates with washi paper dotted with a Japanese pattern motif held my attention—it resembled the characteristics of a traditional Japanese house. It's not just the Shakusuien ikeniwa that stands for a solid reason worth visiting. Four Seasons Kyoto itself has earned its place as not just an accommodation, but a destination of its own kind.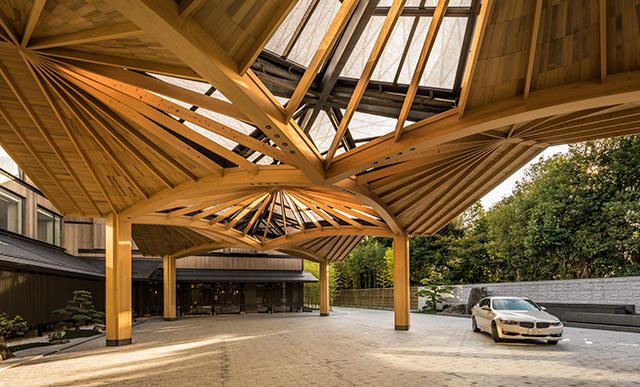 Four Seasons Hotel Kyoto is located seven minutes away by car from Kyoto station. 
445-3, Myohoin Maekawa-cho, Higashiyama-ku, Kyoto 605-0932