Technology
Review: 7 Key features of the GoPro Hero12 Black for creators
"The official camera of fun"
Featured images: GoPro | In-text images: Writer's own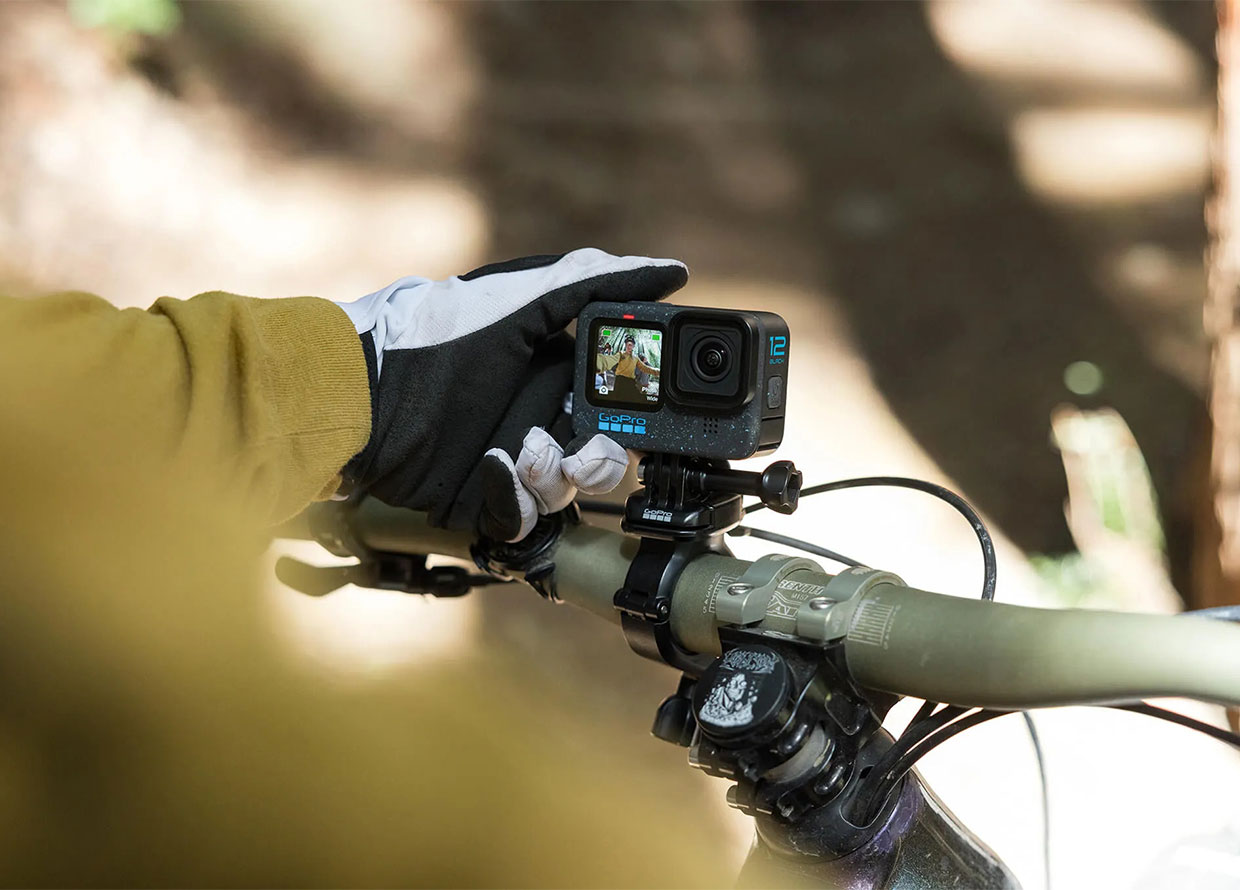 In case you haven't noticed, recreational hobbies such as hiking, cycling and camping (or glamping) have been gaining popularity in recent years. Even extreme sports like diving and rock climbing have seen a surge in interest as they become more accessible to the public. If you happened to pick up one of these sports lately, you may want to start documenting your journey for keepsakes—cue the new GoPro Hero12 Black.
Now, you may be thinking that a GoPro isn't for you if being active isn't your thing. But wait—what about those island getaways where you end up snorkelling, or the random group visits to theme parks, or the occasional road trip that takes you to unexpected places? Imagine if you had a camera ready to capture those moments and replay them from your point of view. Besides, POV shots seem to be all the rage these days… 
Whether you regularly lead an active lifestyle or want to stay prepared for any spontaneous adventure, here are seven key features that make the GoPro Hero12 Black the official camera of fun. 
LONGER RUNTIMES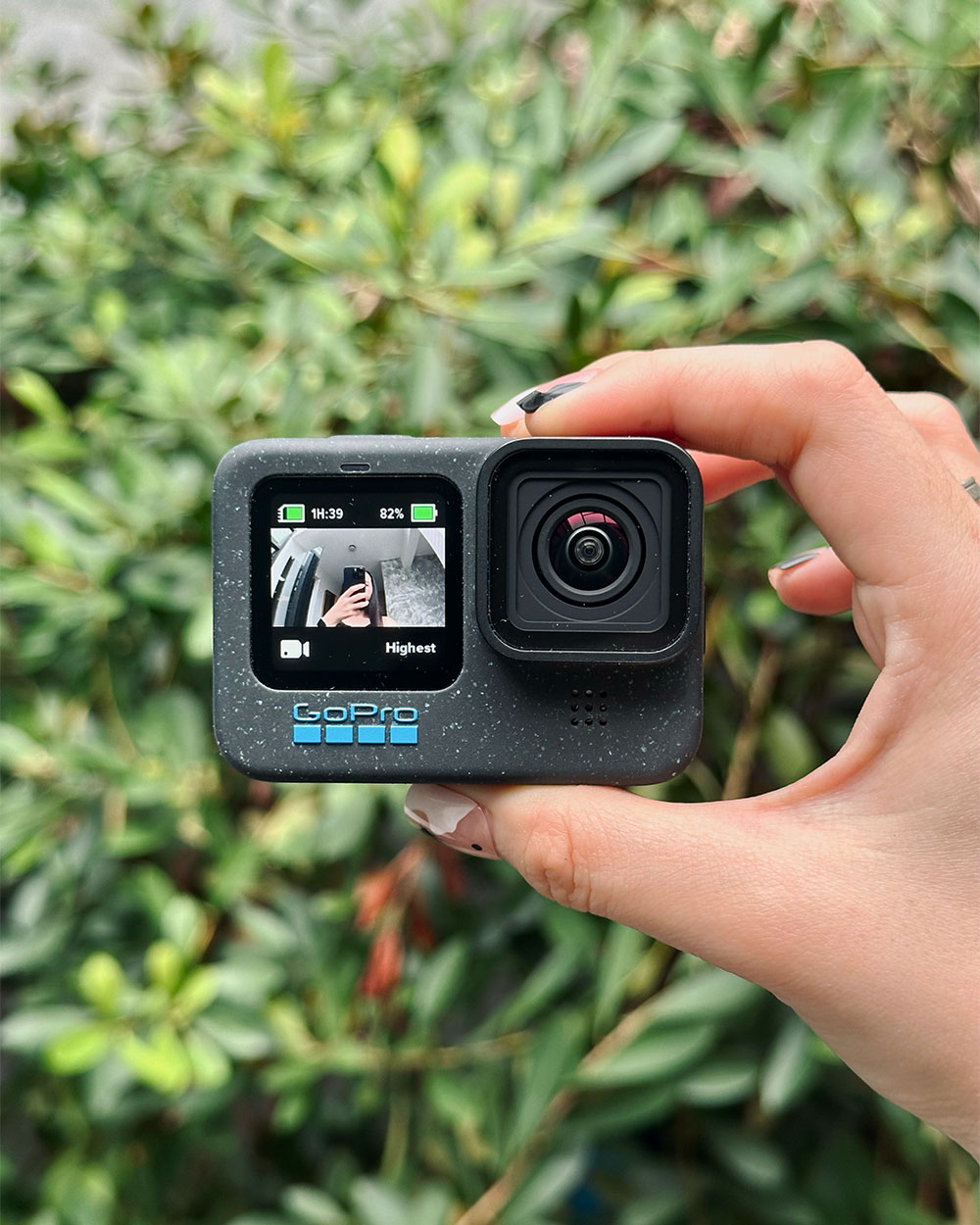 Let's start with one of the pain points of action cameras: battery life. Due to their small form factor and high-performance needs (like shooting high-resolution and slo-mo videos), they tend to drain battery faster than other types of cameras. Taking note of this, GoPro claims to offer up to 2x longer runtimes with the Hero12 Black. However, it's important to note that this does not exactly translate to "longer battery life". 
Basically, the camera is able to run at high power modes before it reaches its thermal limit and has to stop recording. For example, the brand's internal tests show that the camera can run for 70 minutes when shooting in 5.3K at 60 frames per second, compared to its predecessor's 35-minute limit at the same settings. If you're shooting at the lowest 1080p/30FPS setting, runtimes only increase marginally by 15 per cent. Regardless, this means you can capture longer continuous high quality videos. 
HDR VIDEO IN HIGH RESOLUTIONS
Another upgrade to the GoPro Hero12 Black is the introduction of High Dynamic Range (HDR) videos. It is applied by default when shooting in 5.3K and 4K/60FPS resolutions (though this can be manually turned off) and delivers greater detail and colour in dark or bright situations. Coupled with the camera's 10-bit colour, this results in more balanced tones and contrasts overall. 
HYPERSMOOTH 6.0 VIDEO STABILISATION
While the GoPro Hero11 Black already had decent camera stabilisation abilities, GoPro's latest camera tops that. Thanks to Hypersmooth 6.0 and 360-degree Horizon Lock, users can shoot their most thrilling spins and rotations while keeping the horizon level for smoother videos. I haven't had opportunities to try the latter myself, but I did manage to get an impressively stable video from my partner's mountain bike ride down a hill (see above). 
VERTICAL CAPTURE MODE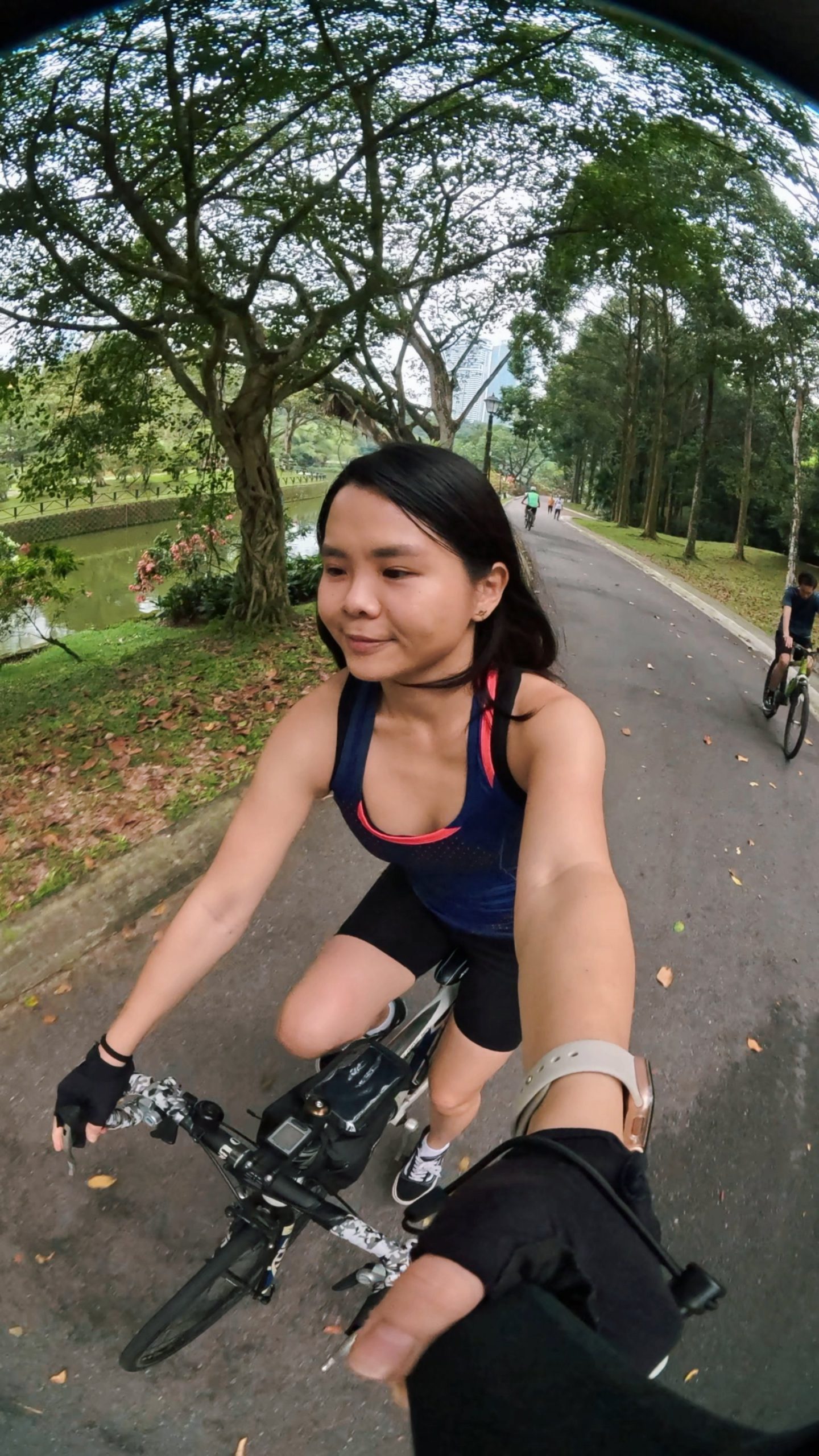 Although horizontal proportions are traditionally preferred for immersive, POV content, it's clear that vertical framing is the way to go for popular social media platforms like Instagram and TikTok. Typically, users would flip the older GoPro models or mount them a certain way to get vertical shots. With Vertical Capture Mode, forget the trouble—just a few taps on the screen will do. This way, you can easily transfer 9:16 photos and videos to the GoPro Quik app and publish them directly to your social media platforms without any hassle. 
VERSATILE 8:7 ASPECT RATIO 
If you want even greater versatility when shooting content, the GoPro Hero12 Black also lets you shoot photos and videos in 8:7 settings. Previously, this aspect ratio was only available with limited options. For the first time, users can now capture Time Lapse and Night Effects shots in this Full Frame mode too. I tried the Light Painting feature and cropped it to 16:9 and 9:16 ratios (pictured above) to test this out—the results look sharp without losing out important details. Pro tip: it's a great hack for shooting content to fit both horizontal and vertical formats! 
MAX LENS MOD 2.0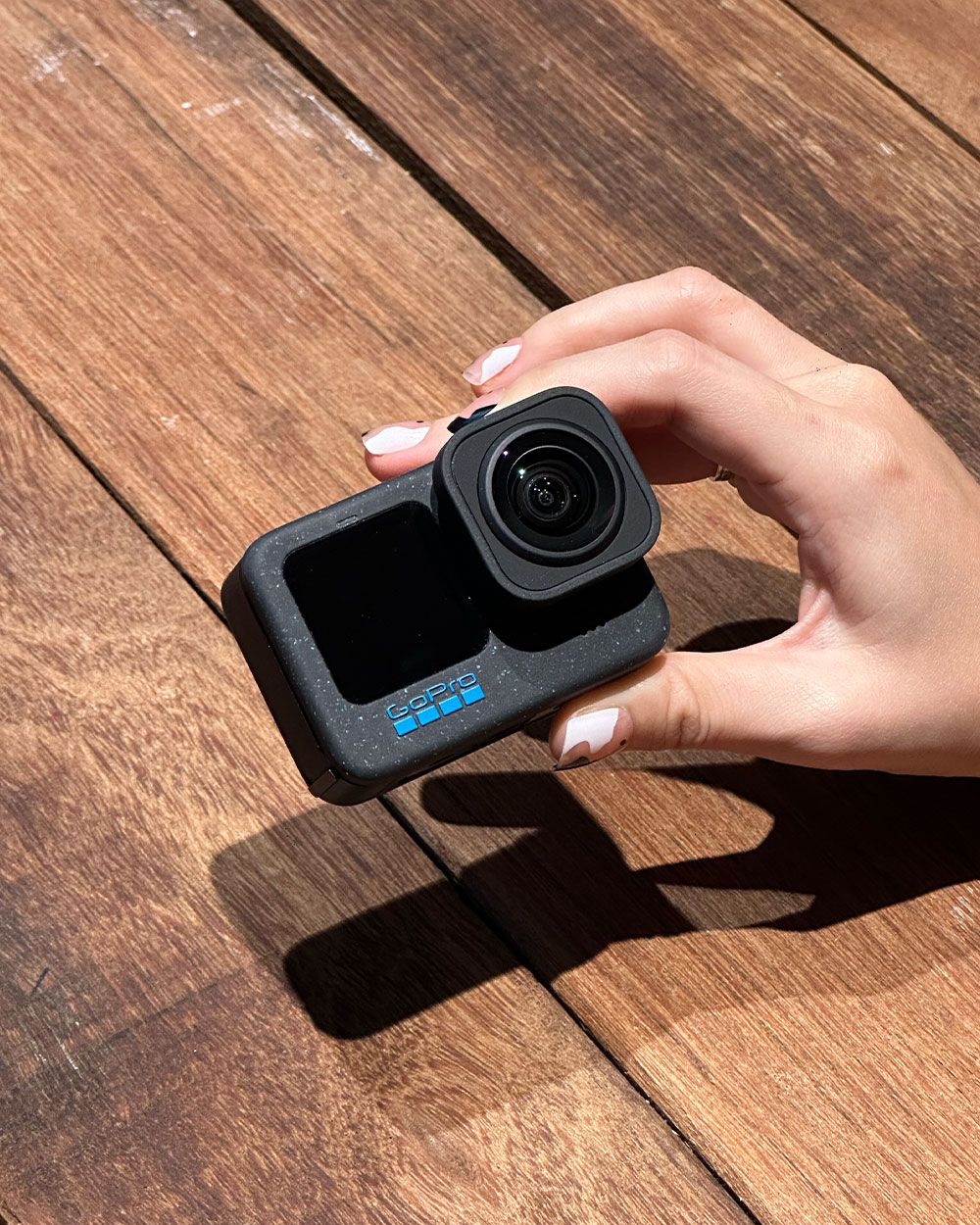 Yes, GoPro's existing Hyperview setting already utilises an ultra-wide angle digital lens for shooting immersive content. But the new Max Lens Mod 2.0 (available separately or as part of a bundle set) takes that one step further with an industry-leading 177-degree field of view. If you take a lot of action sports footage, this additional accessory is definitely a covetable upgrade.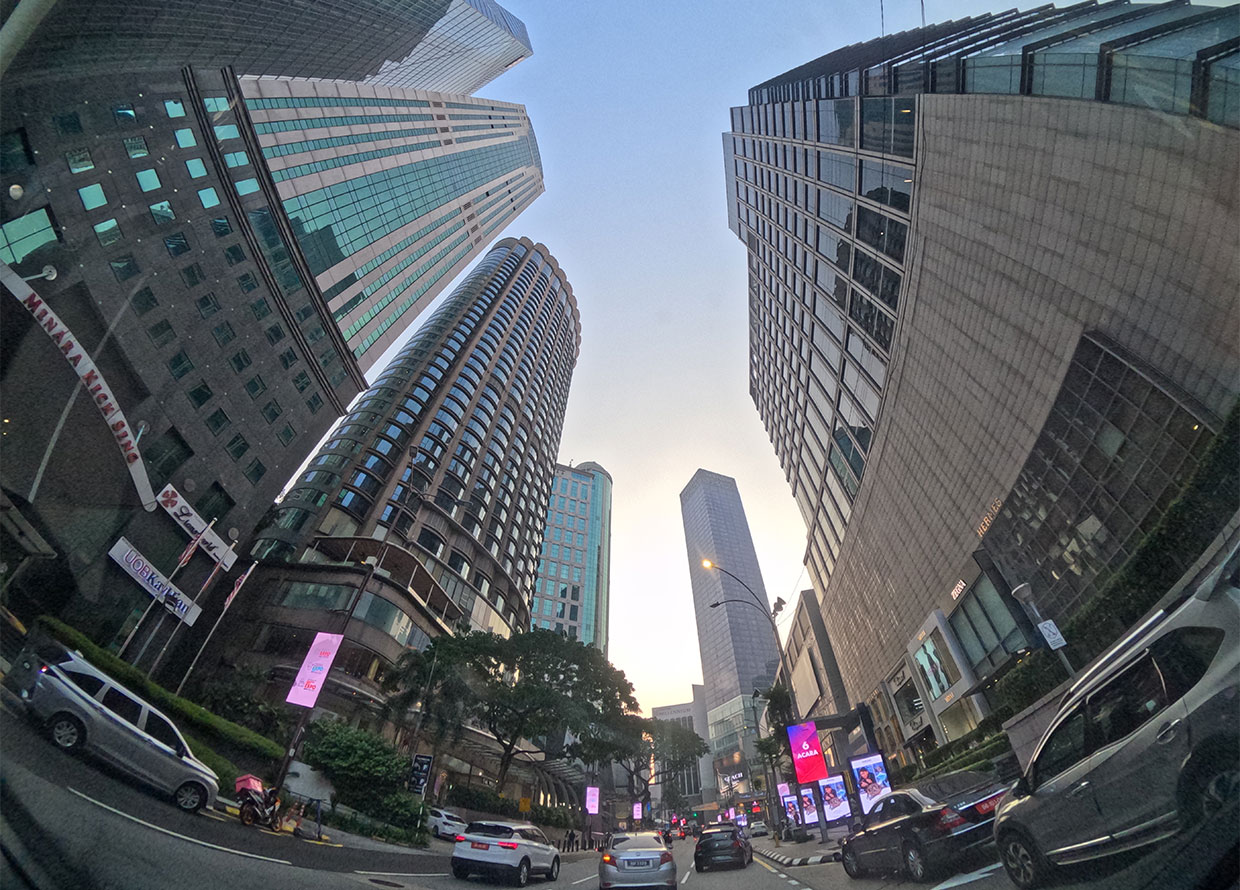 Note: you'll have to turn Max Lens Mode on under settings and switch to Max Hyperview and get the tallest and widest footage in 4K60. Otherwise, you'll get a distorted or fisheye globe lens effect (though I personally think the latter is quite cool—see below for example).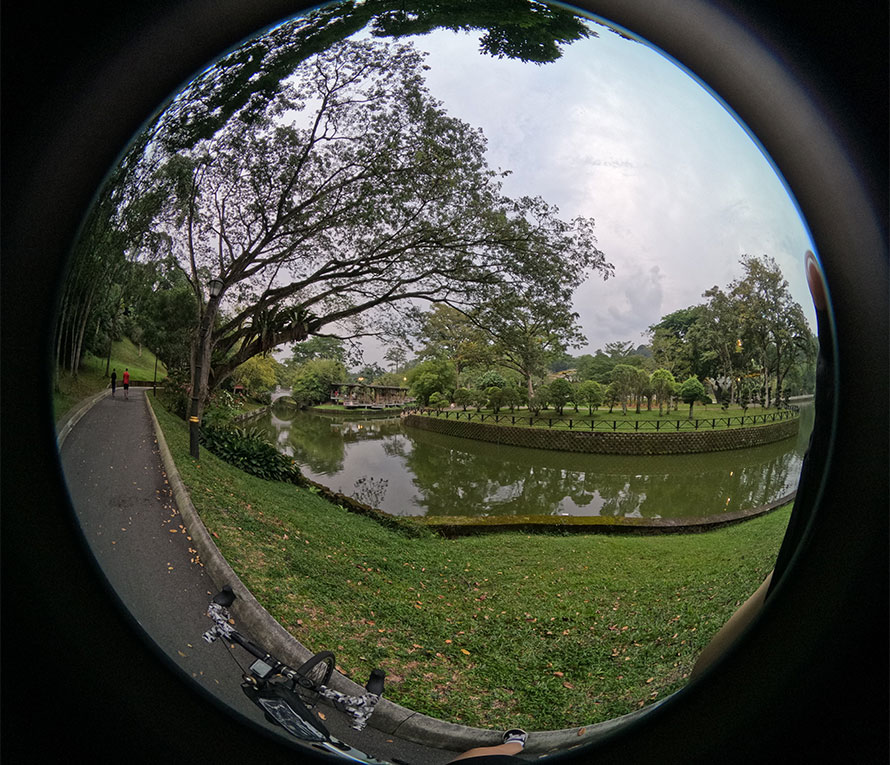 AIRPOD/BLUETOOTH HEADPHONES COMPATIBILITY
Now here's one feature that's great for vloggers or for capturing videos with live commentaries. As the GoPro Hero12 Black is equipped with Bluetooth audio compatibility, users can pair their AirPods or any alternative headphones for wireless sound recording. Notably, audio quality will depend on your chosen audio device. In addition, this feature allows for voice control so you can ask the camera to perform actions like "start recording" without physically setting a timer. Plus, the camera can simultaneously pair with up to four Bluetooth devices, including headphones, microphones, or another GoPro. 
MORE COOL FEATURES FOR PROS…
That's not all—the GoPro Hero12 Black also comes with a host of other upgrades that will interest existing GoPro users and professional content creators. Here they are at a glance:
GP-Log with LUTs:

This gives creators more control over images by increasing dynamic range (read: capturing more details in shadows and highlights) for enhanced colour correction and post-production edits. 
Timecode Sync:

Users can wirelessly synchronise multiple GoPro Hero12 Blacks via Timecode in the Quik app to create precise, matching frames. 
Interval photo:

This new feature automatically captures photos at fixed intervals, allowing users to stay in the moment without missing out content.
Built-in mounting + 1/4-inch Mounting Threads:

Aside from the usual GoPro "finger" mounts, it features a 1/4-inch thread for more mounting options, including selfie sticks and tripods.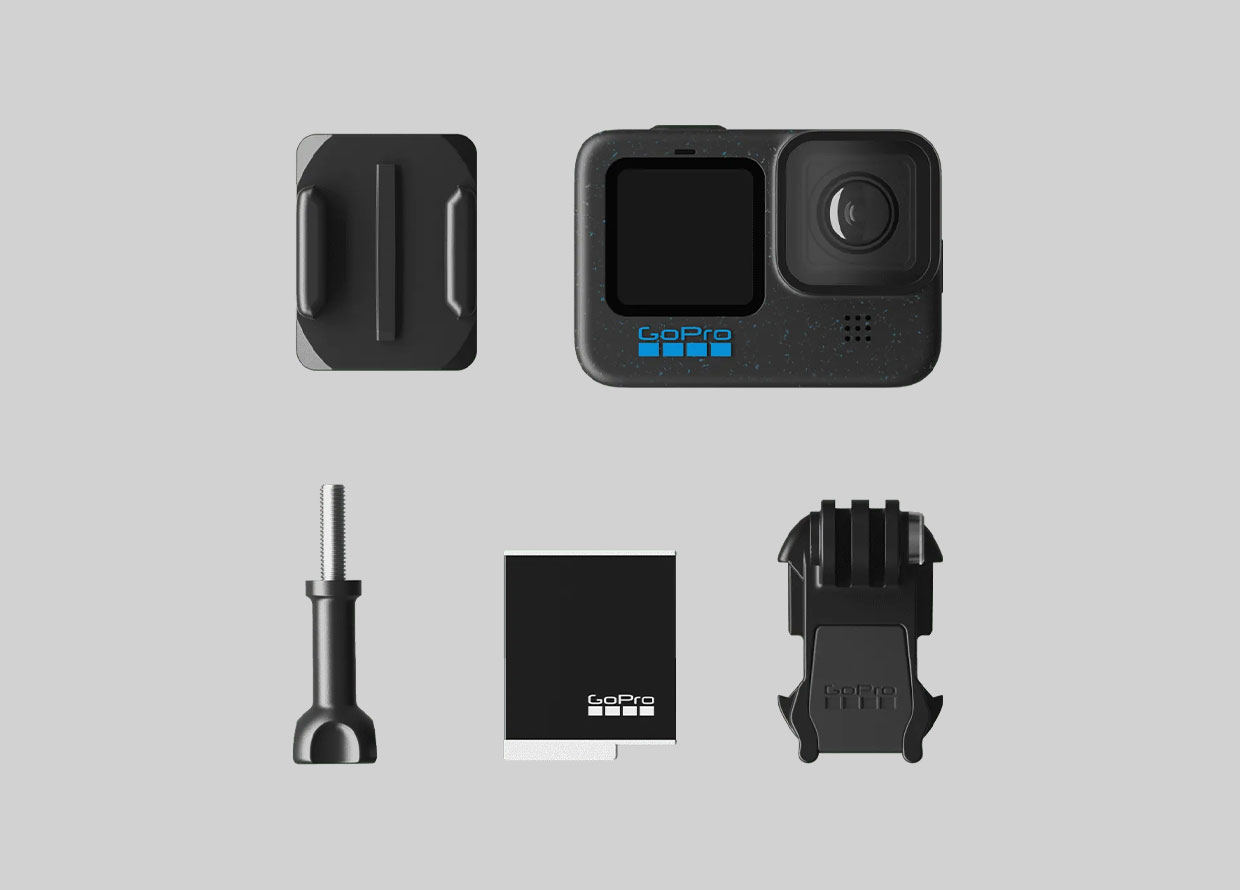 With all the above features and then some, it's no wonder why the GoPro Hero12 Black's tagline is "the official camera of fun". I'd daresay having one in your gadget drawer, by extension, makes you a proponent of fun too. 
For more information, visit the website here. The GoPro Hero 12 Black is available for purchase from 6 September 2023 at leading electronic retailers nationwide. 
READ NEXT: 5 Reasons you should not buy the GoPro Hero 11 Black
Find more tech reviews and articles here. 
| | |
| --- | --- |
| SHARE THE STORY | |
| Explore More | |