As little as a decade ago, you'd rarely encounter a cyclist on major roads in Malaysia. These days, it's not uncommon to spot a cyclist or a convoy of cyclists on bike lanes and busy city streets across the country.
From teens to the elderly, whether sporting casual attire or full cycling gear—there's no longer a single archetype of cyclist you'd expect to see. This goes to show that cycling is no longer just a leisurely outdoor activity or sport, but a growing movement that has changed the lifestyles of many Malaysians.
We speak to Kalif Ismail, Marketing Specialist at Specialized, to get an insider's look into the industry and the cycling revolution in Malaysia.
On cycling in Malaysia…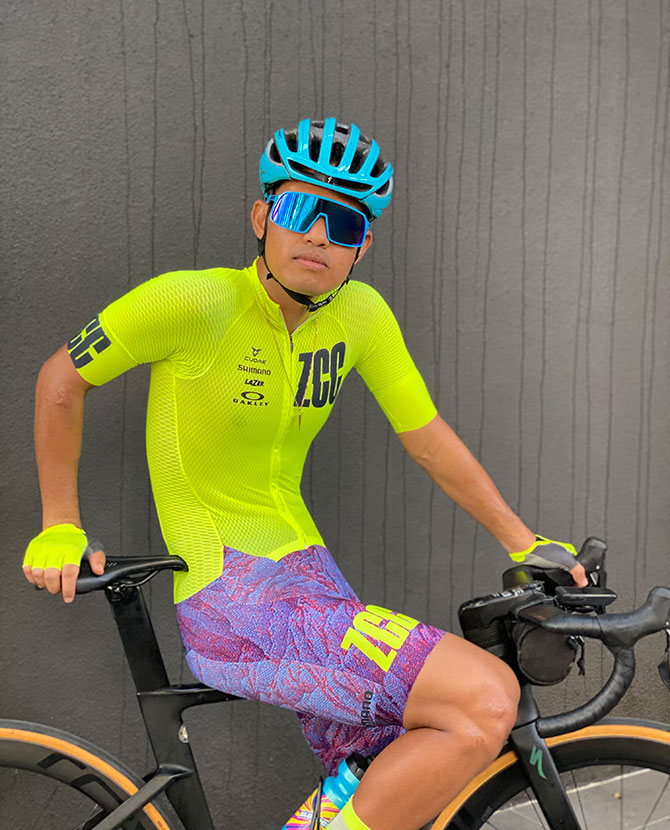 When and how did you first get into cycling?
"I started cycling back in '98. As a kid, I always got excited whenever my mum told me to 'go to this shop and buy something for the kitchen.' Obviously, I wouldn't go to the shop straight away—I'd ride around here and there because it gives me a sense of freedom and that's why I like cycling so much. I also represented my state in SUKMA for a couple of years, and even while I was doing my studies in New Zealand and London, I still kept on riding and racing and never stopped."
Cycling has been a popular outdoor sport since the 19th century, but interest in the sport appears to have spiked over the pandemic. As an avid cyclist yourself, do you notice an upward trend in Malaysia?
"Yeah. When I first started cycling in '98, you don't really see random people riding bikes [on the roads]. Usually, you will only see national riders cycling in a team because they are out there training. Now I can definitely tell you there's quite a high number of people joining cycling—I always cycle up to a place called Mayor Hill in Bukit Tunku and I used to see like 10 to 15 people, but now when I go up there on weekdays or weekends, I'll see close to 30 or 40 people! Obviously, we sell bikes at Specialized, so we also see a lot of people coming to the shop to buy bikes—and those numbers don't lie."
View this post on Instagram
Why do you think this is so? Does the pandemic have anything to do with it, in your opinion?
"I always say that cycling isn't just a sport but it's a lifestyle, so when you use that phrase, it welcomes everyone into the industry. Some people give negative feedback in a way that they think people are picking up cycling just because of pandemic. But I find that a lot of people I know who picked up cycling during the pandemic are still sticking around because they are seeing the benefits of cycling and being out with the community. My job is also to extend their field of vision—where maybe they started cycling within 20 km around their house because of the pandemic, but now that things are opening up, they can take cycling to the next level and go to Hulu Langat or Genting Peras. Then, when the borders open, they can go to France and Europe to do more cycling—this is how people get attached to the cycling world."
Are there any particular types of bicycles that are especially popular now?
"We sell a lot of conventional road bikes, which have always been our hot sellers. But we also have a category called the e-bikes, or pedal assist bikes, where we see a lot of growth happening. Tony Fernandes actually bought one of the pedal assist bikes from us to get him into cycling and now he is hooked on cycling, so he's switched to a normal bike. I would say e-bikes are a growing platform to help people to get into cycling."
View this post on Instagram
Tony Fernandes with his Specialized bike
What about demographics? Do you see a wider group of people cycling?
"Yes, the demographics have grown bigger because I think people in Malaysia are catching up on living healthy now. People are concerned about their health, their looks, their lifestyle—and they find that cycling is one of the tools that they can use in order to achieve their goals in those areas. A lot of newcomers come to Specialized asking if we have a bike for them to ride so we introduce them to a pedal assist bike. These bikes are a great way to introduce newcomers into cycling in a fun and safer way."
On specialising for Specialized…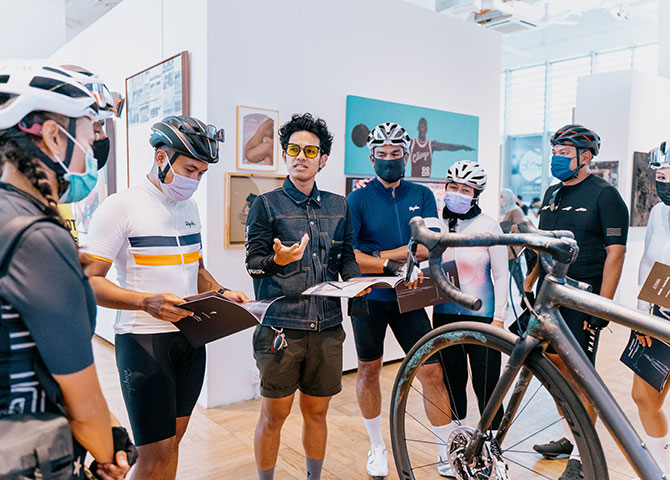 How did you land your current role at Specialized?
"I studied sports science and event management in New Zealand for my degree, and then I went to London to do my master's in business administration, which is how I combined my interests in cycling and business. I love cycling, fashion, and collaborations so I think this is where I developed the skillsets to be doing this kind of job."
Specialized is no stranger to cycling enthusiasts. What do you think makes the brand so coveted in the industry?
"When the brand started in 1974, it was more focused on the components rather than making bikes. Racing has always been our blood, but now we are also talking to an audience who doesn't have much interest in racing, but they want to know more about cycling and this is where I play a huge role trying to cater to that market. I talk to people about the experience, where am I going to go with my bike, what should I wear to look good while cycling, and I show them what is fun about cycling. I think there is how people get attached to the brand."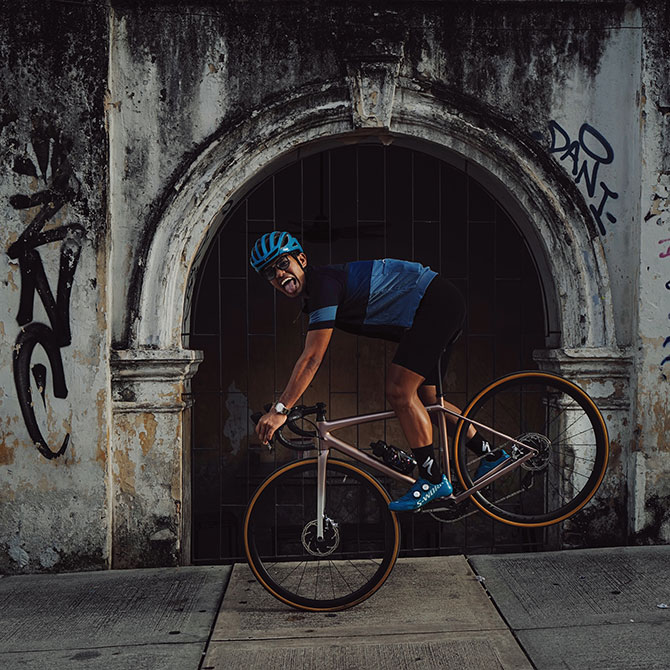 Specialized bikes don't come cheap. For the layman, can you tell us what goes into the production of these bikes to justify the price tag?
"There are a few elements when it comes to this. For one, Specialized bikes require a lot of R&D because we start with a performance-based focus, so everything that we do is based on how to get lighter or faster in the wind tunnel, for example. We are the only company at the moment, as far as I'm aware, that has our own wind tunnel. Then, we test every single thing—not just the bikes, but also the helmet, how you place your bottle on a bike, and so on. It requires a lot of attention when it comes to developing our products.
"Also, during the pandemic, things have gotten more expensive—the materials, the freight costs, everything is more expensive, so it's reflected in the price. We also do a lot of programmes, executions, art galleries, and collaborations so there's the marketing and retail aspect of it too."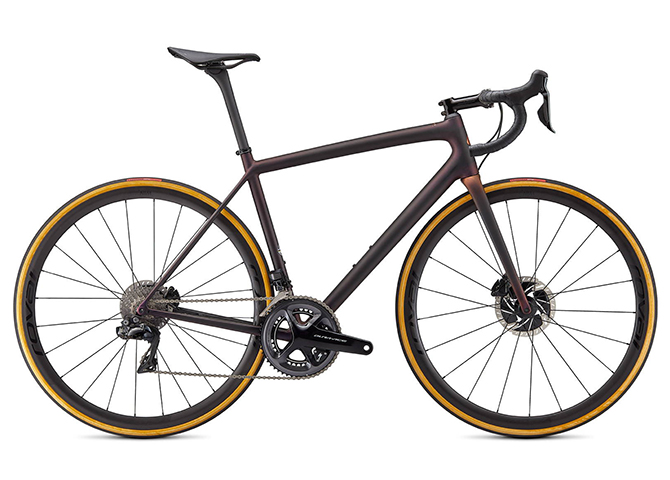 Which is your Specialized bike of choice and why?
"My favorite choice is the Specialized Aethos. It's a stripped-down bike that brings you back to memory lane, whereby the bike is built for the pure joy of riding—not so much about racing, but it's about lifestyle. This is the bike I spend a lot of my time with."
On cycling tips for beginners…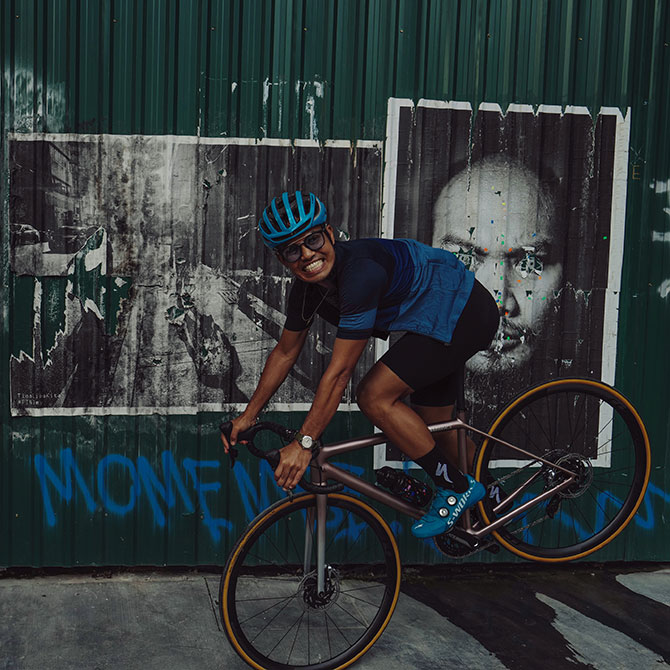 What are the top factors to look out for when choosing a bike?
"My advice is to work with the numbers first. Once you've decided on your budget, the best way is actually to go to the shop, have a look at the bikes, and try them on because bikes come in different sizes for different heights, and there are different shapes and colourways. Buying directly from the store actually helps to support the brand, which will then support you with after-service to make sure your bike is in tip-top condition. This is important because people need to realise that you can't just leave a bike for two weeks and then just pick it up and ride it again. Bikes need maintenance."
Aside from buying the right bike, what should cyclists be aware of, especially for newbies on the road?
"First of all, you need to be fully aware of your surroundings when riding a bike. You need to make sure you wear a helmet, you have lights on, and you also need to have some competence in riding a bike—don't ever jump into something without knowing and then blame other road users when something goes wrong. Finally, ride with somebody that has a lot more experience than you whom you can rely on.
"I think learning how to ride a bike properly is very important, and that's why we have tied up with Ride School to help people pick up cycling the right way. It's a school where you can go to learn how to ride your bike and the instructors will tell you what you should do when you stop at traffic lights, how to handle a mountain bike, and things like that."
| | |
| --- | --- |
| SHARE THE STORY | |
| Explore More | |