Fresh out of its global launch at Munich, Germany, get the lowdown on the specs, camera and features of the Huawei Mate 30 and Mate 30 Pro
Improvements are constantly necessary—to get things done faster, for higher quality photographs, or even for more efficient multitasking. As technology continues to ascend in this realm of dreams and innovations, it is to no one's surprise when brands (of all industries) release products that top the previous ones. One of the brands doing that is Huawei, with the launch of the latest Mate 30 Series.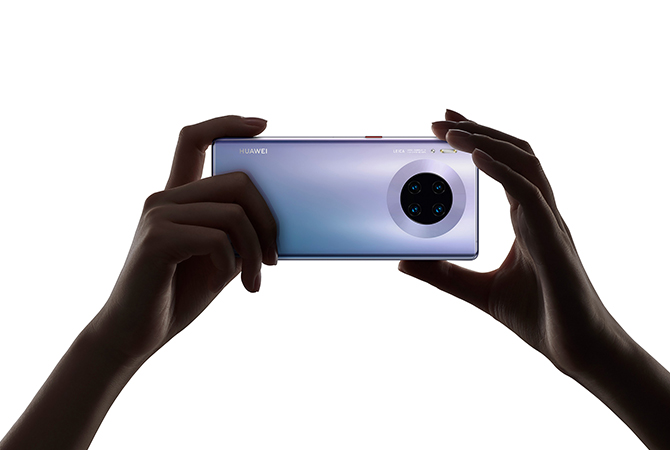 After the United States ban, there hasn't been a new phone series by the brand. Until now. The line-up consists of the 6.62-inch Mate 30 and 6.53-inch Mate 30 Pro. Both 4G and 5G models are available for the two models. Similar to the Mate 20 series, the rear camera's unique ring design can be seen on the new Mate 30 and Mate 30 Pro—surrounded by an apparent halo.
In addition to that, the phone's ability to curve towards the edges at a 88º angle with the introduction of the Horizon Display means that video and content viewing experience are elevated. For the Mate 30 Pro, not only are traditional rocket buttons replaced by a touch-sensitive side-touch interaction feature but with a 6.53-inch Flex OLED screen, you enjoy edge-to-edge immersion.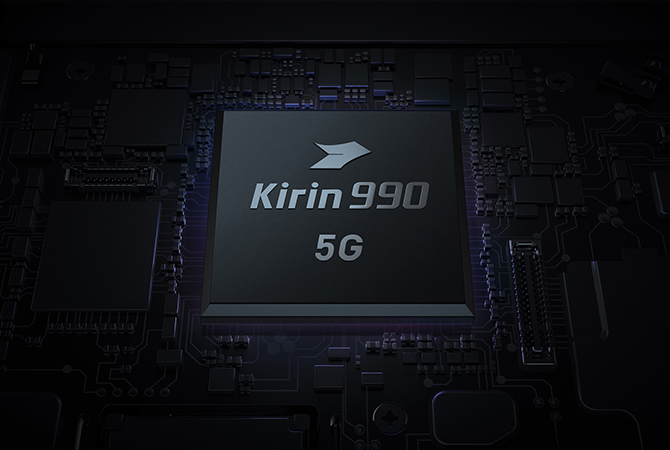 Claimed to be their most sophisticated SoC (system on a chip), the latest Kirin 990 chip powers the Mate 30 series. The 5G variant of the Kirin 990 doesn't just support 2G, 3G and 4G, but also 5G for ultra-fast connectivity. In addition to that, the brand added that the newly-launched series are the first second-generation 5G smartphones to support 4K video calls.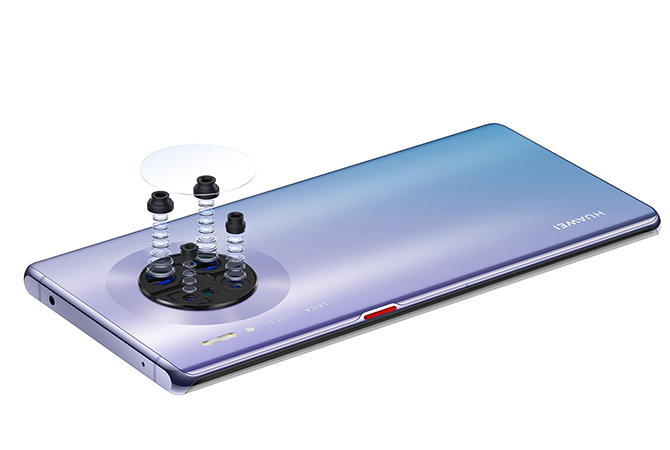 Next up, the camera. With the SuperSensing Cine Camera, Huawei is going for gold with its new quad-camera setup. For example, there is a dual main-camera system on the Mate 30 Pro with 40 MP as well as a secondary 40 MP sensor. Furthermore, you can now get up to 30 times digital zoom, five times hybrid zoom, and three times optical zoom through the eight MP telephoto camera. Oh, this is in place of the periscope camera. You should also know that along with optical image stablisation, there is also 3D depth sensing unit—for the front too.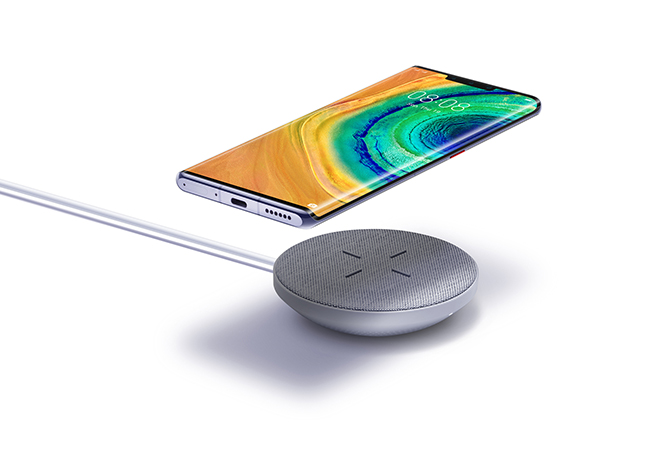 Battery life is important. The Mate 30 and Mate 30 Pro comes with a 4,200mAh unit and 4,500mAh unit respectively. Pretty impressive. The 40W Huawei Supercharge are supported on both devices. What else to know? These are some features to take note of:
EMUI10 operating system comes with Always-On-Display (AOD) where the colour of the lock screen changes throughout the day.
Dark Mode provides upgraded legibility making the screen look softer and easier on the eyes when night falls.
AI gesture control is added for contactless screen interaction alongside AI Auto-Rotate and AI Private View to improve users experience.
Multi-screen Collaboration allows users to transfer data and control multiple screens between Huawei devices.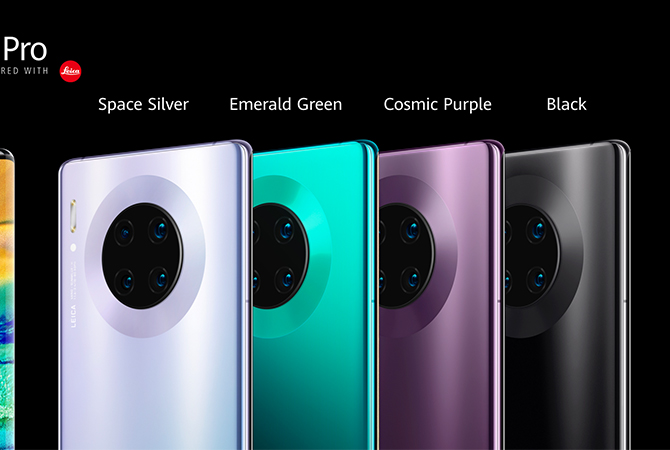 As for colour choices, the Mate 30 Pro and Mate 30 come in various variants and materials, including Emerald Green, Space Silver, Cosmic Purple, and Black with Forest Green and Orange available in vegan leather. Which will you be selecting?
The Huawei Mate 30 with 4G is priced at EUR799 (approximately RM3,692) whereas the Mate 30 Pro with 4G (approximately RM5,078) and Mate 30 Pro with 5G are EUR1,099 and EUR1,199 (approximately RM5,540) respectively.
For more information, visit this website.