It is neither a secret nor a surprise—technology is now intertwined deeply in our lives. The advent of vast technological improvements can be seen in every thing from the way we sleep (mattresses) to the water we consume (purifiers) as well as how we connect with each other (smartphones). Our reliance on tech is now deeply-rooted and that isn't necessarily bad news. We have useful gadgets to get through our days easier, faster, and better. Technology has definitely made convenience a reality.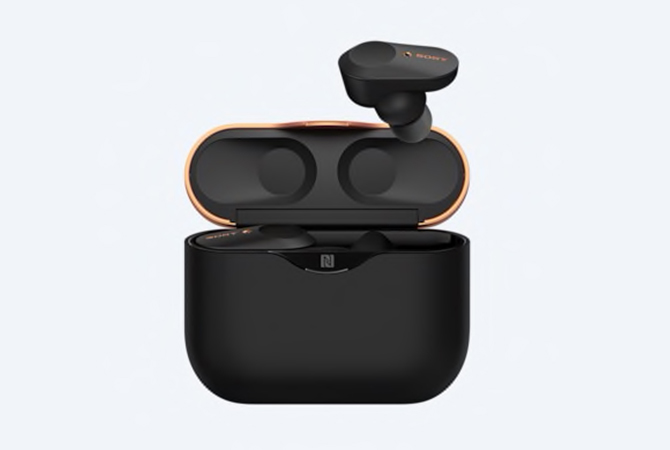 One tech giant that's constantly on the forefront of innovative technological creations is Sony. I remember growing up with their mobile phones (which got confiscated in school because I decided to use them in classes) and disc players (yes, a device that plays CDs). This is a brand that's synonymous with quality, right? Sony has launched a new product in the form of the WF-1000XM3 Wireless Noise Cancelling Headphones—really more like earbuds though. It's the more portable version of the WH-1000XM3. Fun fact: Did you know that Sony headphones are manufactured in Malaysia?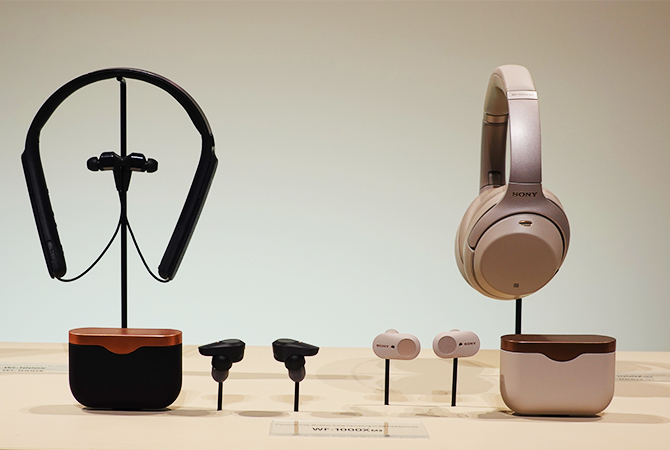 Are the Sony wireless earbuds really good? My review: they are! First of all, let's talk about aesthetics. The headphones come in black and silver. Personally, I prefer the former. The earbuds are sleek and minimally-designed. They look really clean which is a definite bonus in my books. In addition to that, I appreciate the tactile charging case—although a tad stocky. While the inclusion of gold on the cover is not tacky, I would love to get one in pure black. #Classic. Even with default ear tips, these are by far some of the most comfortable earbuds I have worn. The high friction rubber surface helps prevent the buds from slipping out and the ergonomic tri-hold structure of the earbuds (which I love) secures the little bugs snugly. However, if you don't have the same sentiments, Sony has provided a range of different earbud sizes for us to choose.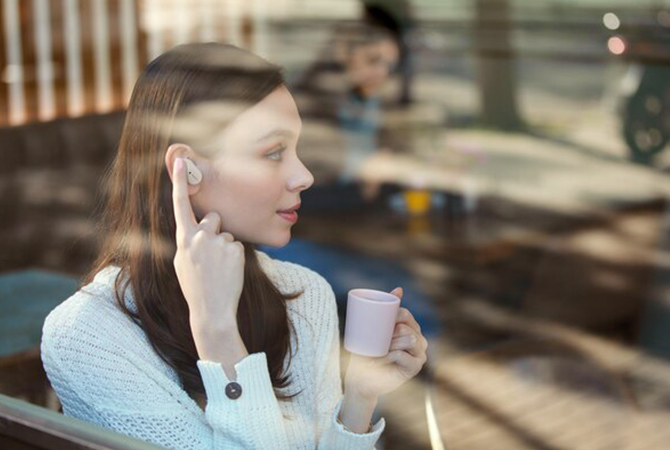 Moving on from appearance, it is really easy to access touch controls from either earbuds. All I have to do is tap the left side twice to switch from noise cancelling to ambient sound mode or lightly double press the right earbud to change tracks. That isn't all—hold a finger over the left earbud to decrease volume or remove either to pause playback automatically. It's always more polite to remove earbuds during a conversation but the WF-1000XM3 allows you to keep one without taking any off. With or without? You decide.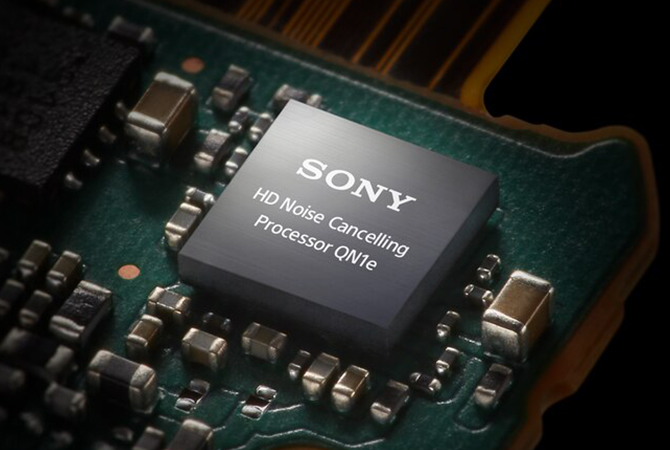 Do the headphones that are meant to cancel noise actually succeed in doing so? Well, everything really does fade away when the music comes on. The HD Noise Cancelling Processor QN1e brings together three aspects for that to work—Digital Noise Cancelling, 24-bit Audio Signal Processing, and a Digital-to-Analog converter with headphone amplifier. Technical jargon aside, I enjoy that the headphones cancel out a significant amount of noise (yes, nothing's a 100 percent, right). Even on a railway track; in a fast-moving train. Oh, less power is used as well which I will talk about later.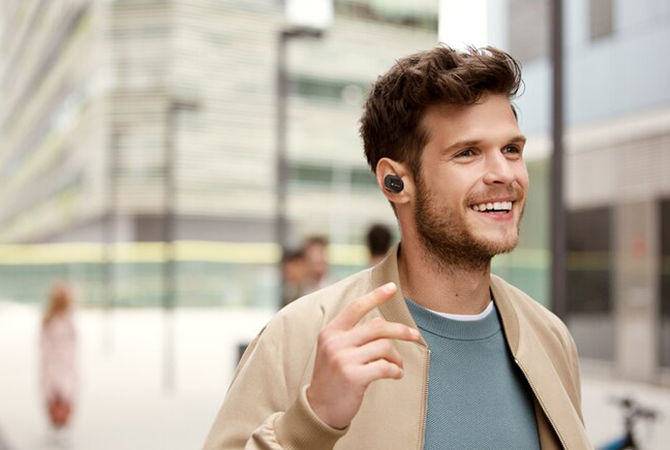 For headphones to really be adored and received positively, sound quality has to be amazing and top-notch. Of course, the Sony WH-1000XM3 headphones provide better experience when it comes to this but that's for obvious reasons. The thing about the wireless earbuds is that you really do get the quality of high resolution audio. Sound performance should not be compromised (they often are) for comfort and convenience. In my opinion, the excellence is a result of the Bluetooth chip utilised in the WF-1000XM3 earbuds. Why? Unlike traditional headphones, sound is actually transmitted simultaneously to the left and right ears. Hence, no more relaying. This has definitely made listening to Carly Rae Jepsen, Celine Dion, and Bon Jovi a lot more enjoyable! Capable, ample bass, and good separation; good enough for me.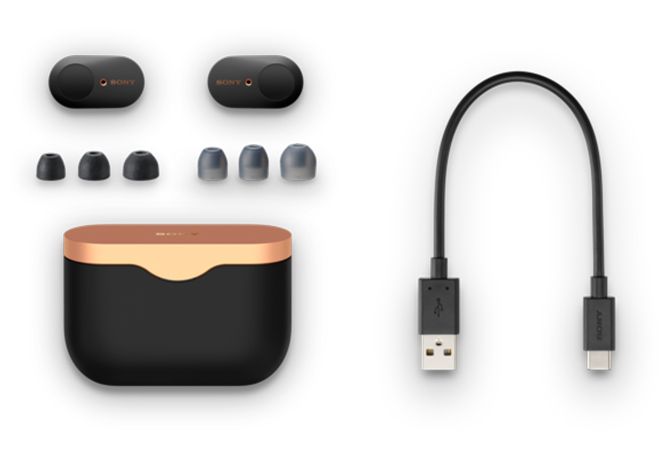 As for battery life (super important), a full charge allows about six hours of usage and a quick 10-minute charge in the case gives up to 90 minutes of play time. Not using the noise cancelling function? Turning it off will add a further two hours. Sony claims that one can get up to 32 hours of play time. From what I've experienced, the earbuds do last for quite awhile. #Win.
One thing I did not like is that the WF-1000XM3 headphones are not water or sweat resistant. This means that they aren't the best option for workouts and the Malaysian weather. While these headphones aren't perfect, they are—without a doubt—serious contenders to other similar products out there in the market. Great for every day journeys such as taking the subway and going for walks. Heard everything I said or did you go "huh" with the earbuds plugged in? Let me know what you think of Sony's latest wireless release.
The Sony WF-1000XM3 Wireless Noise Cancelling Headphones retail for RM949 from this website and in major departmental and electrical stores.
| | |
| --- | --- |
| SHARE THE STORY | |
| Explore More | |