Fashion
Raya 2023: 10 Ready-to-wear collections to shop this Eid
Glam up
Featured images: @fiziwoo/Instagram, @larneyofficial/Instagram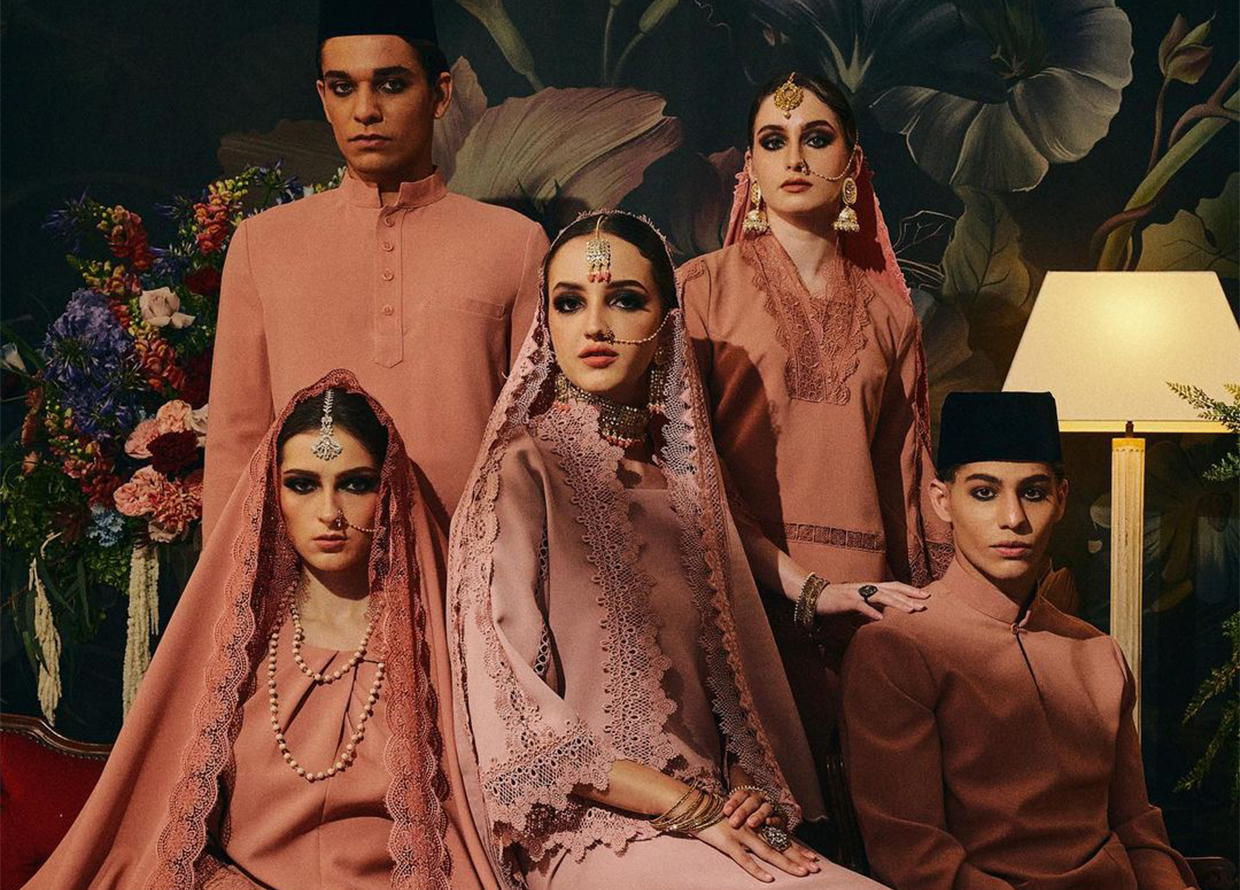 Eid is just weeks away, and as usual, our favourite local brands have rolled out their capsule offerings for the festivities this year. From Afiq M's collection that recalls his childhood to Syomirizwa Gupta's homage to his grandmother, trust us that there will be something for each of you! Ahead, find ten collections that will get you into the Raya spirit.
Fiziwoo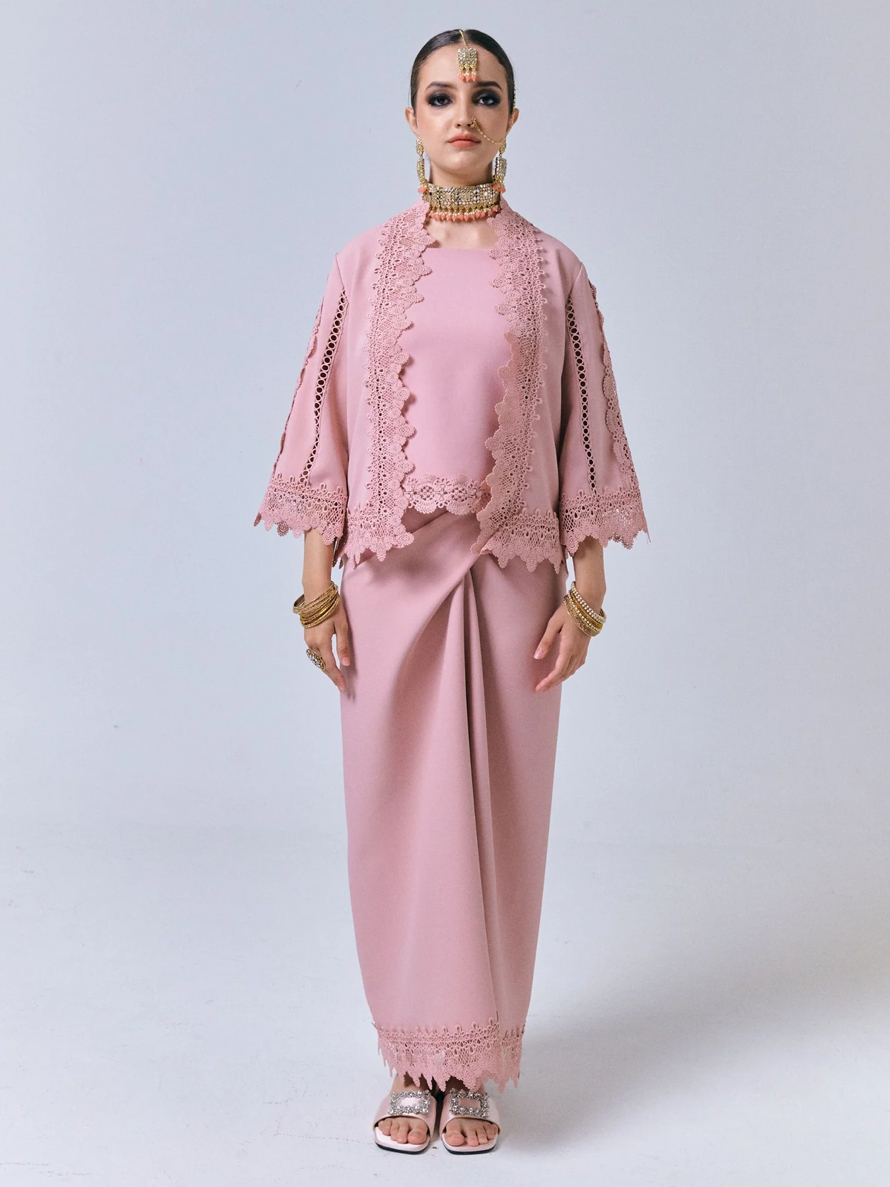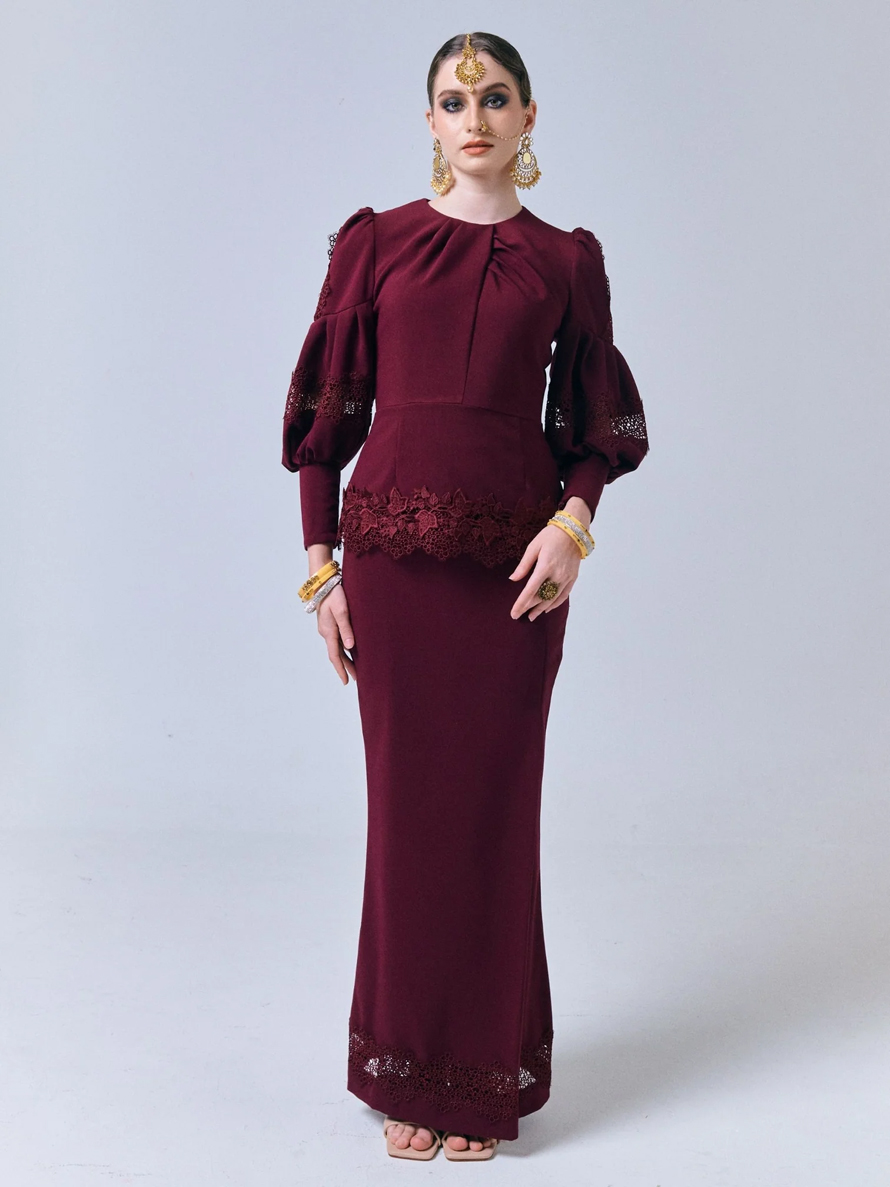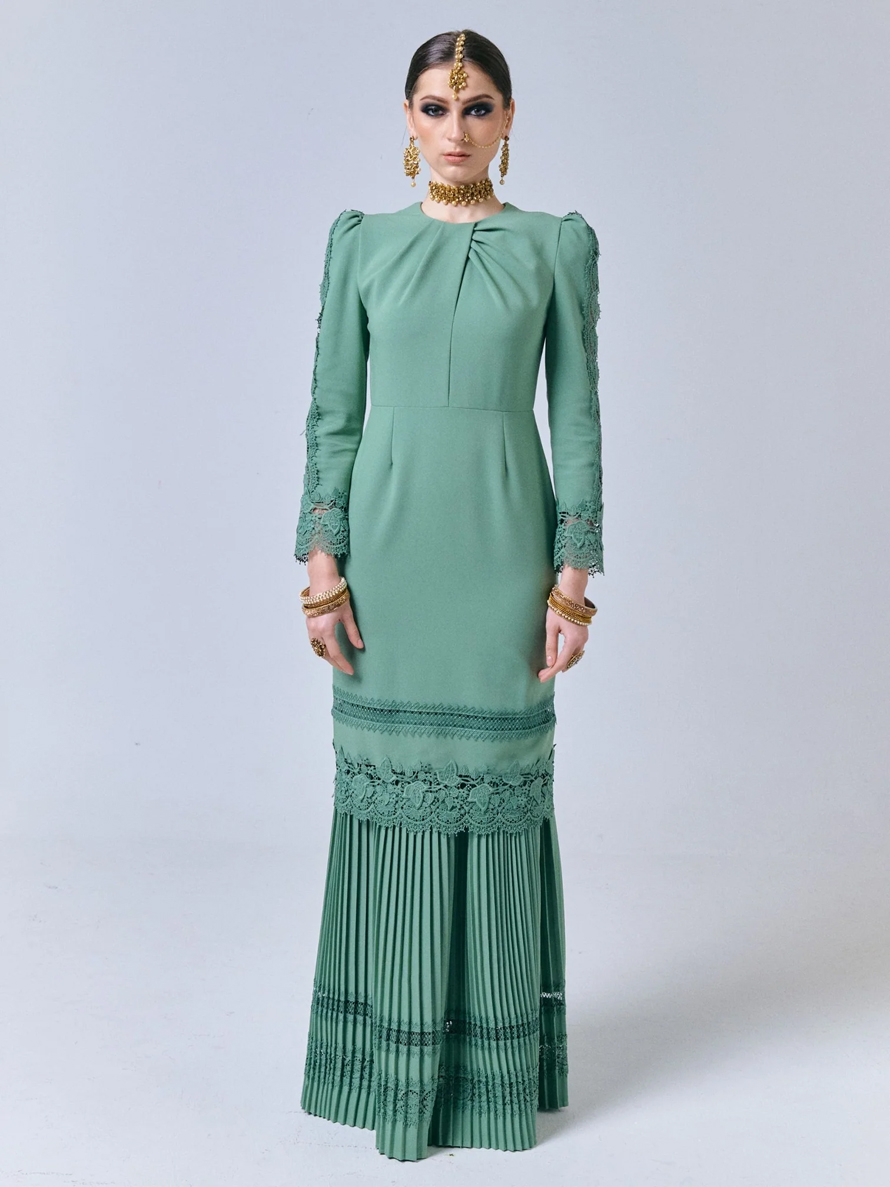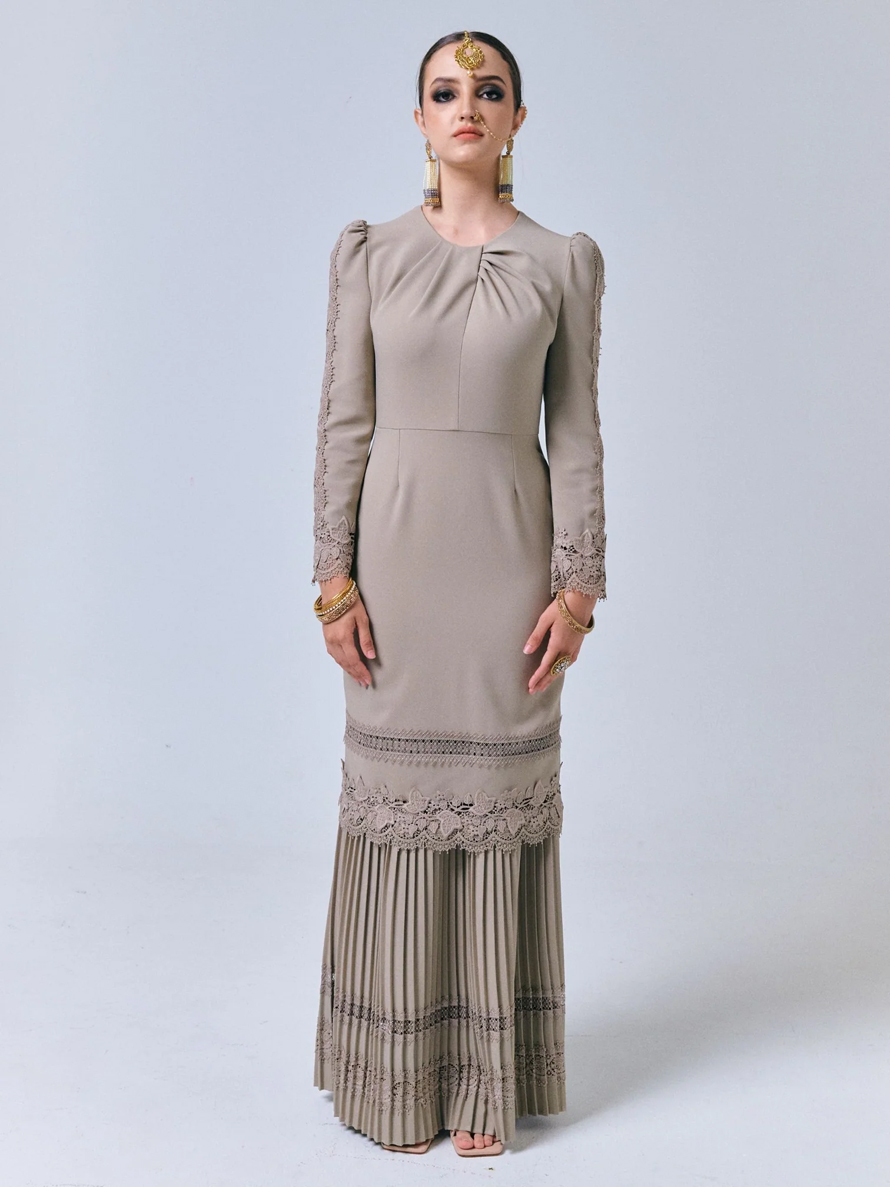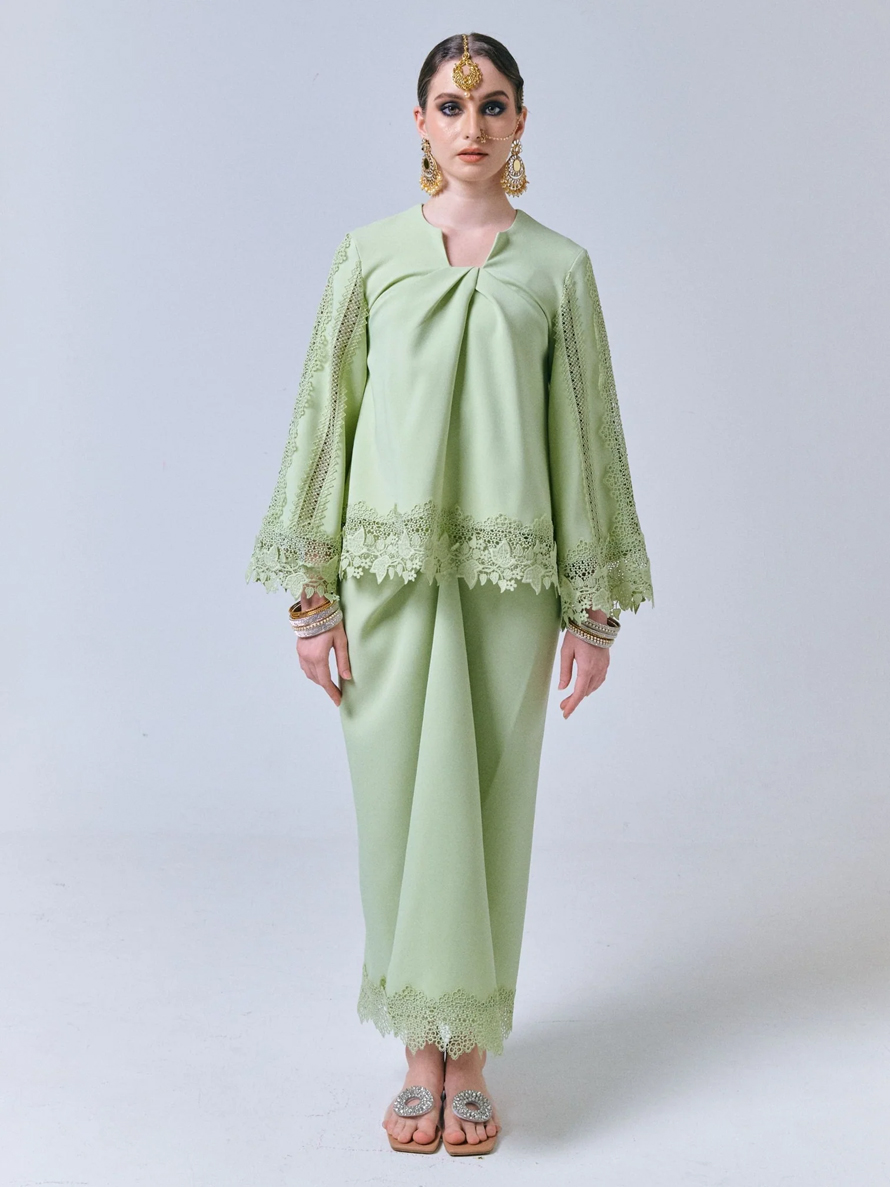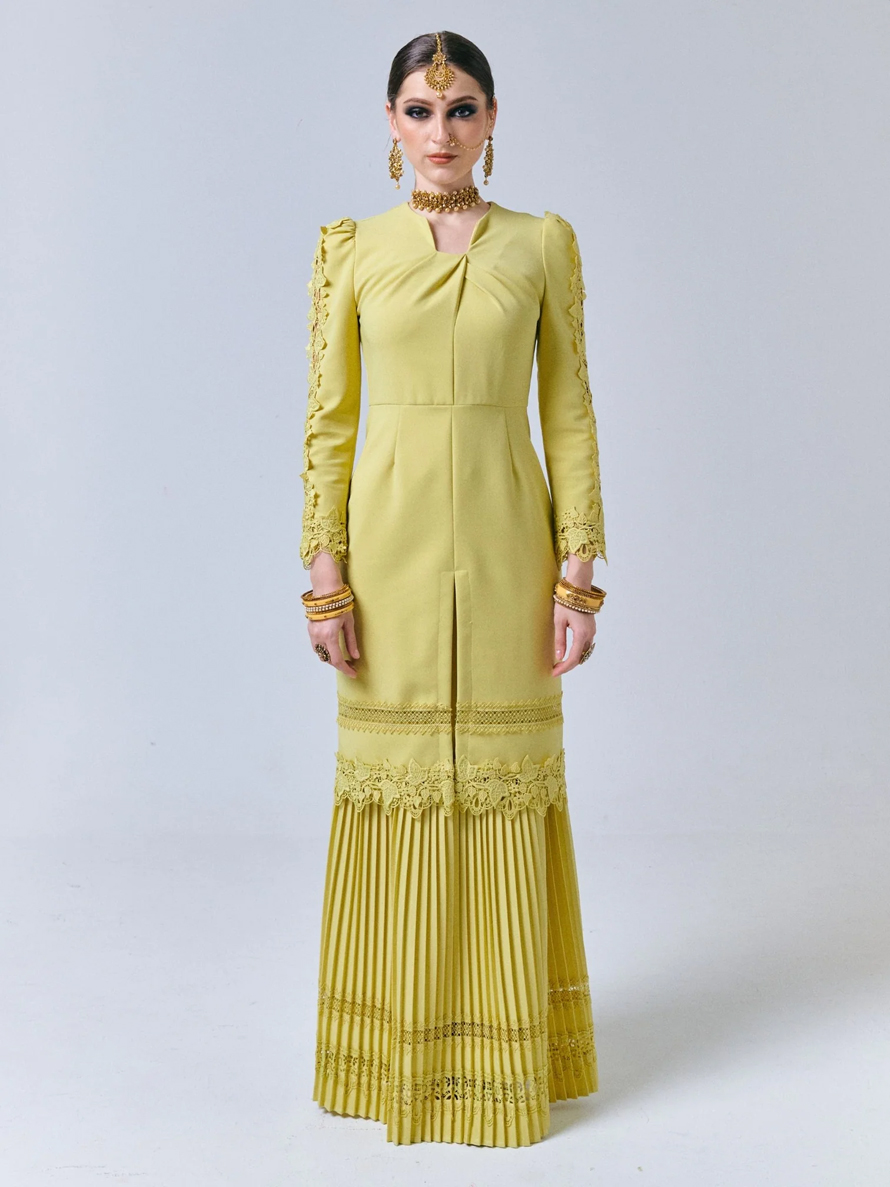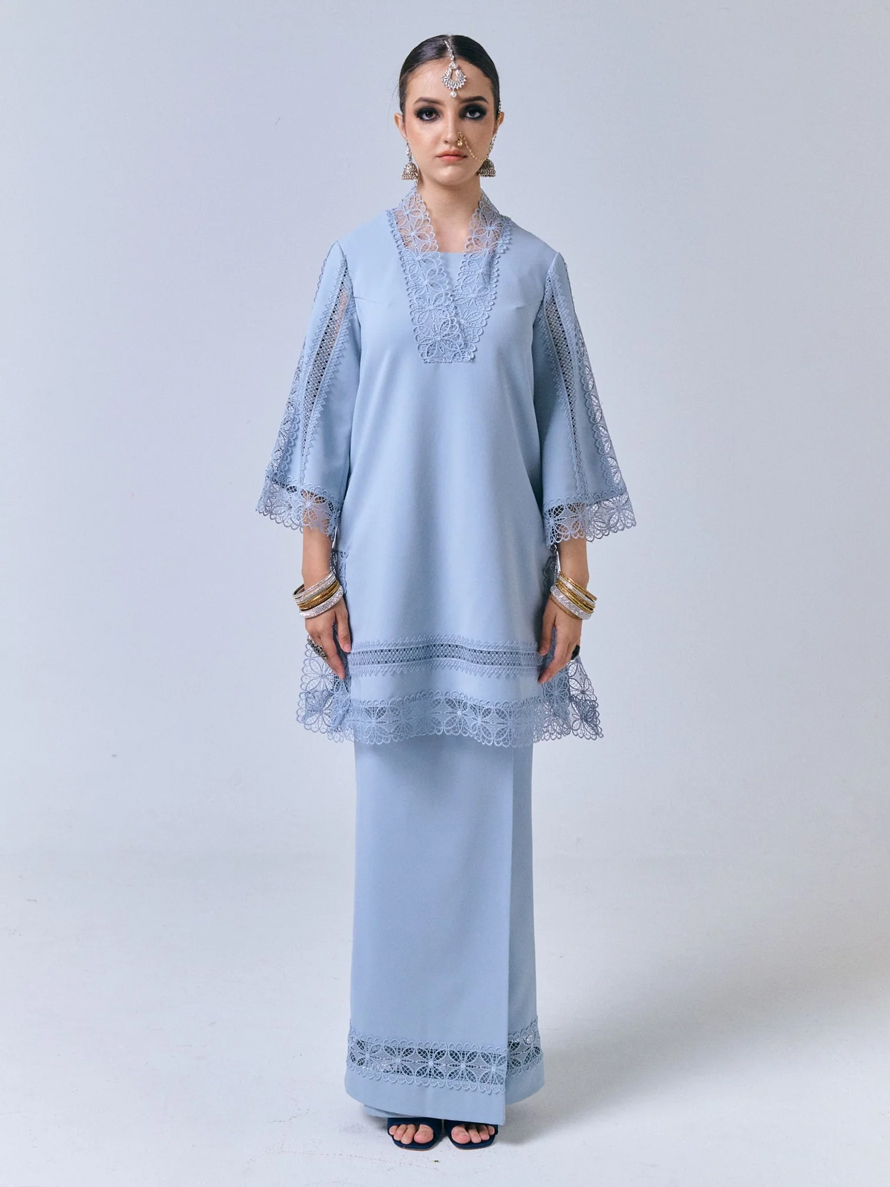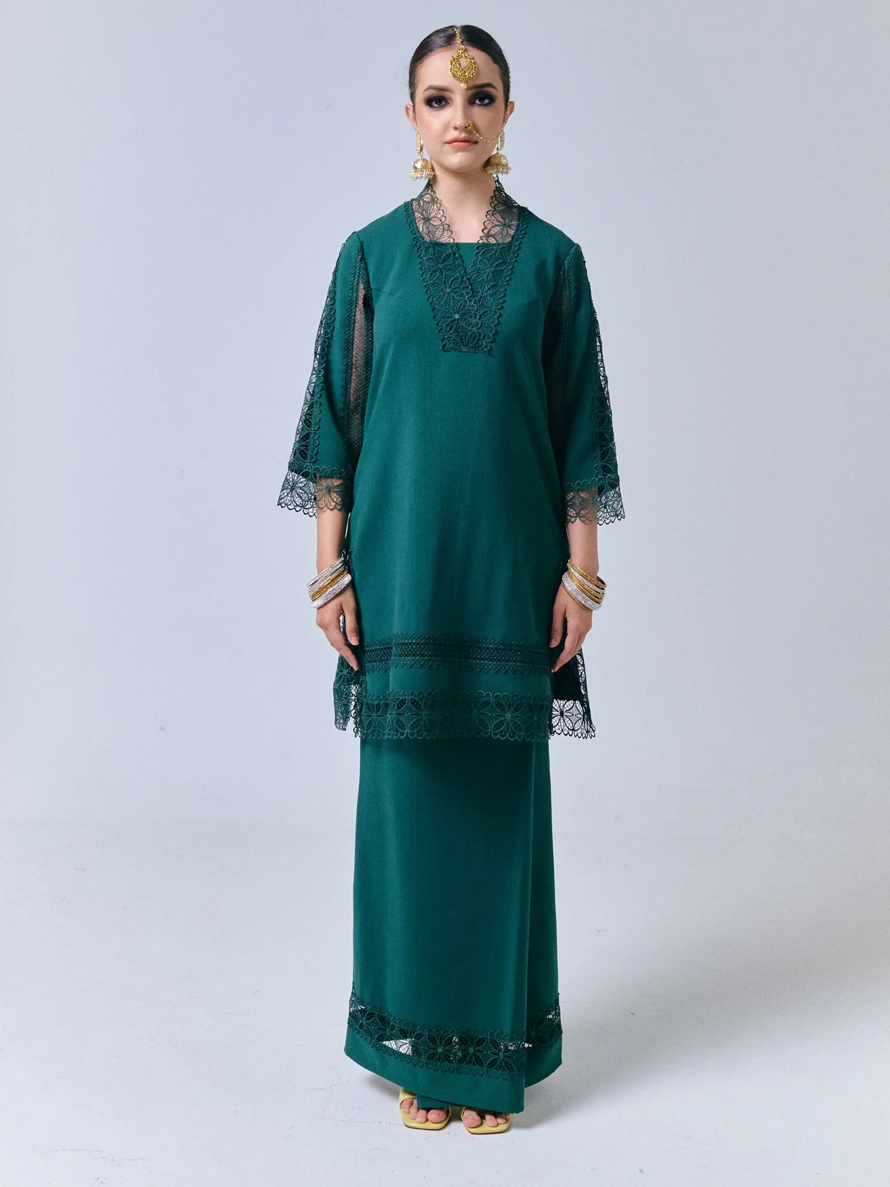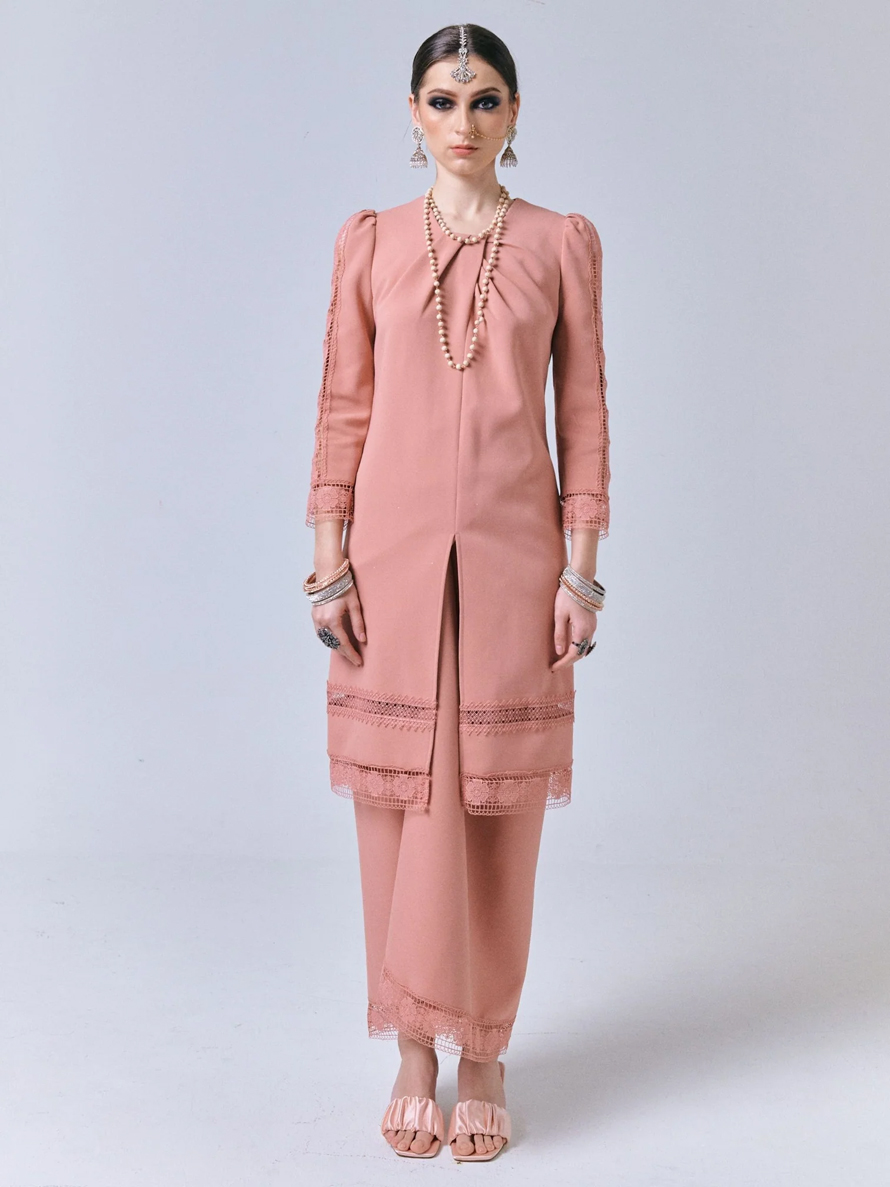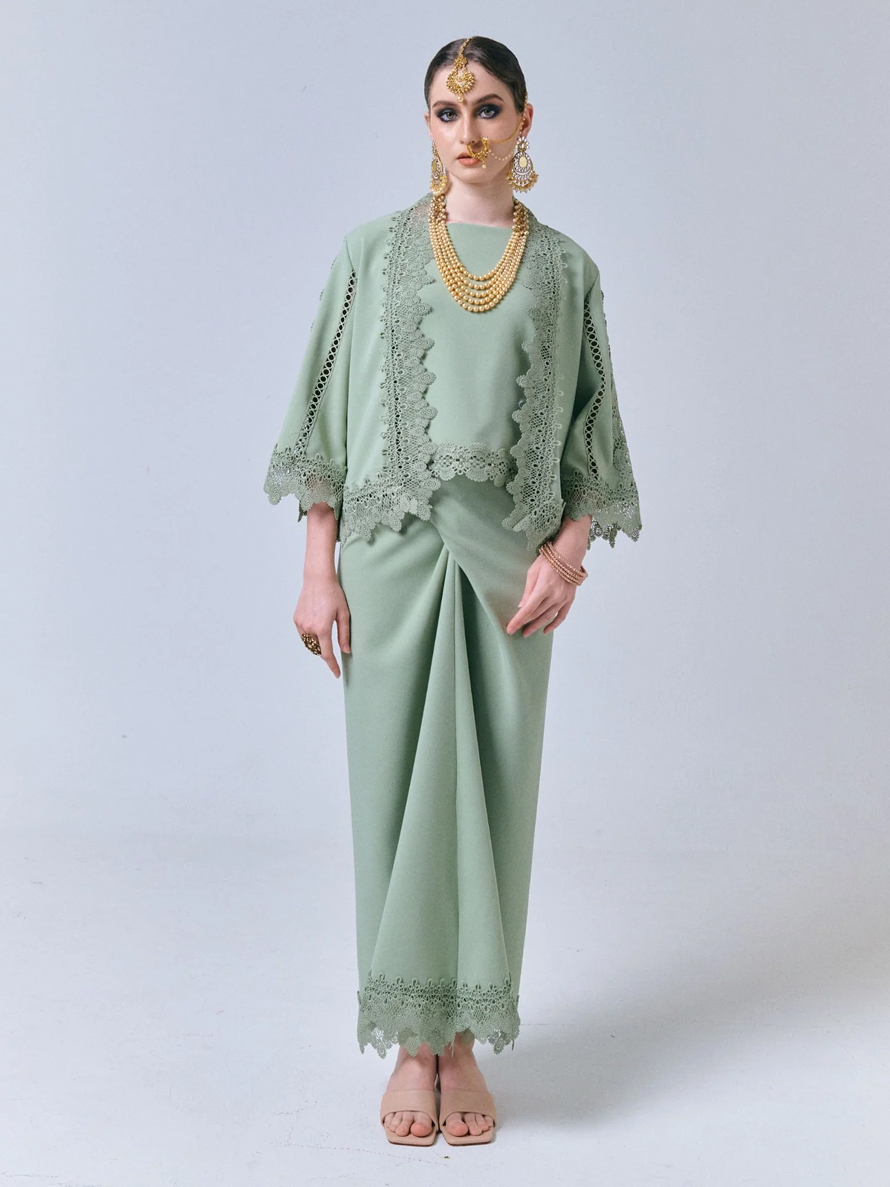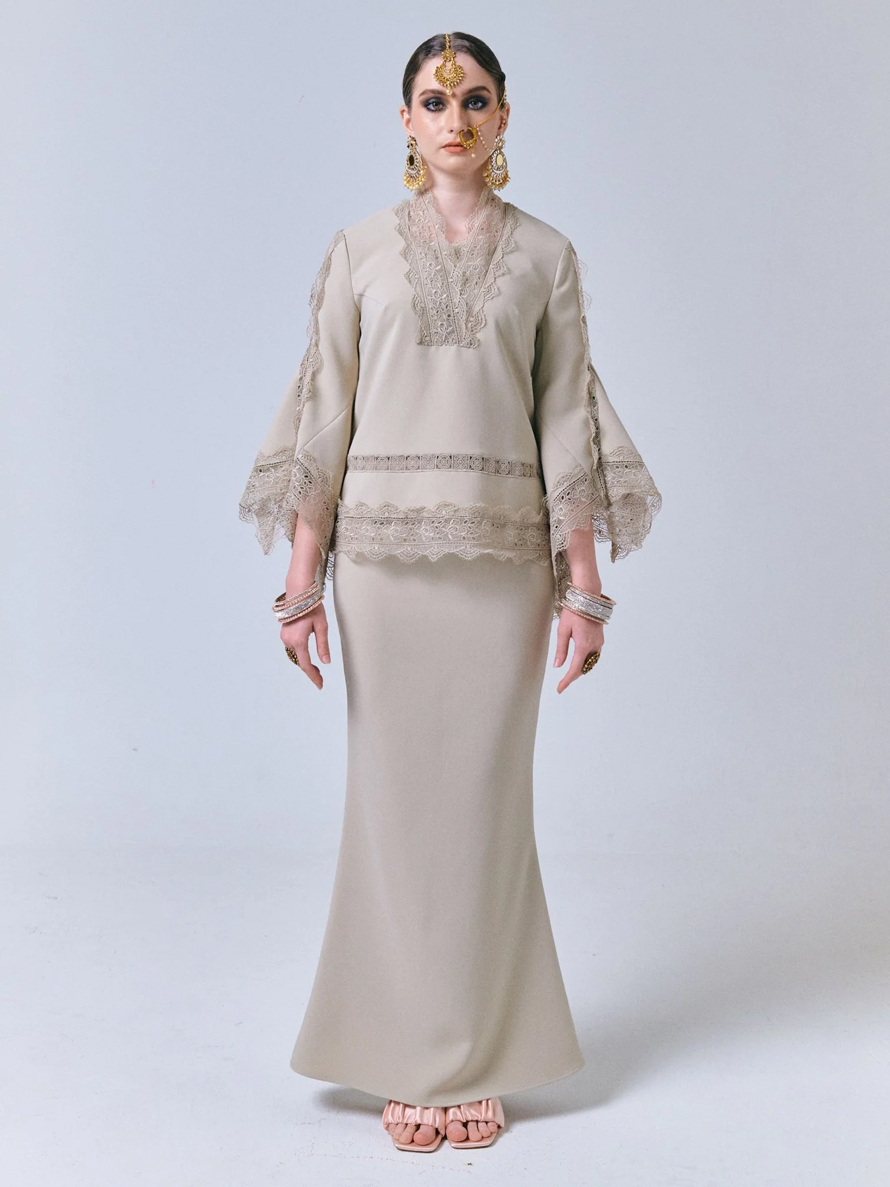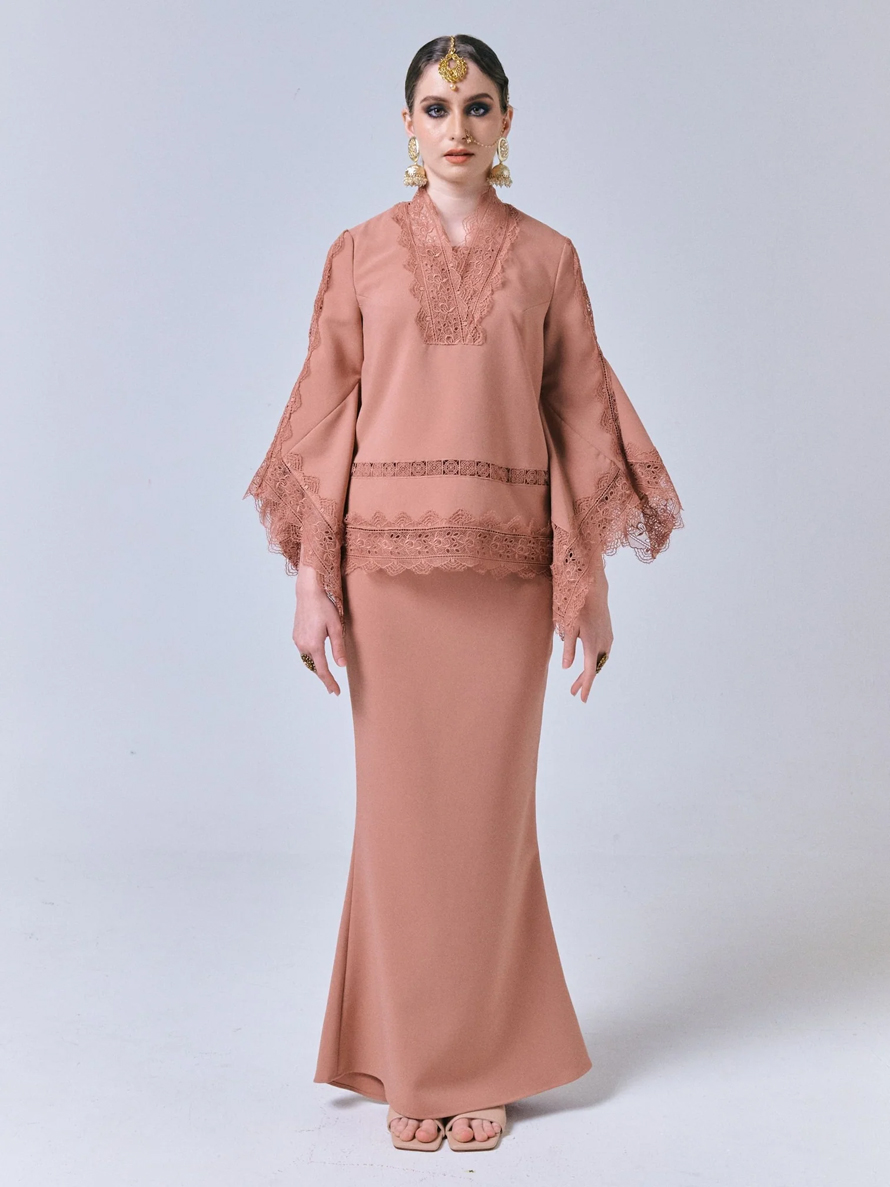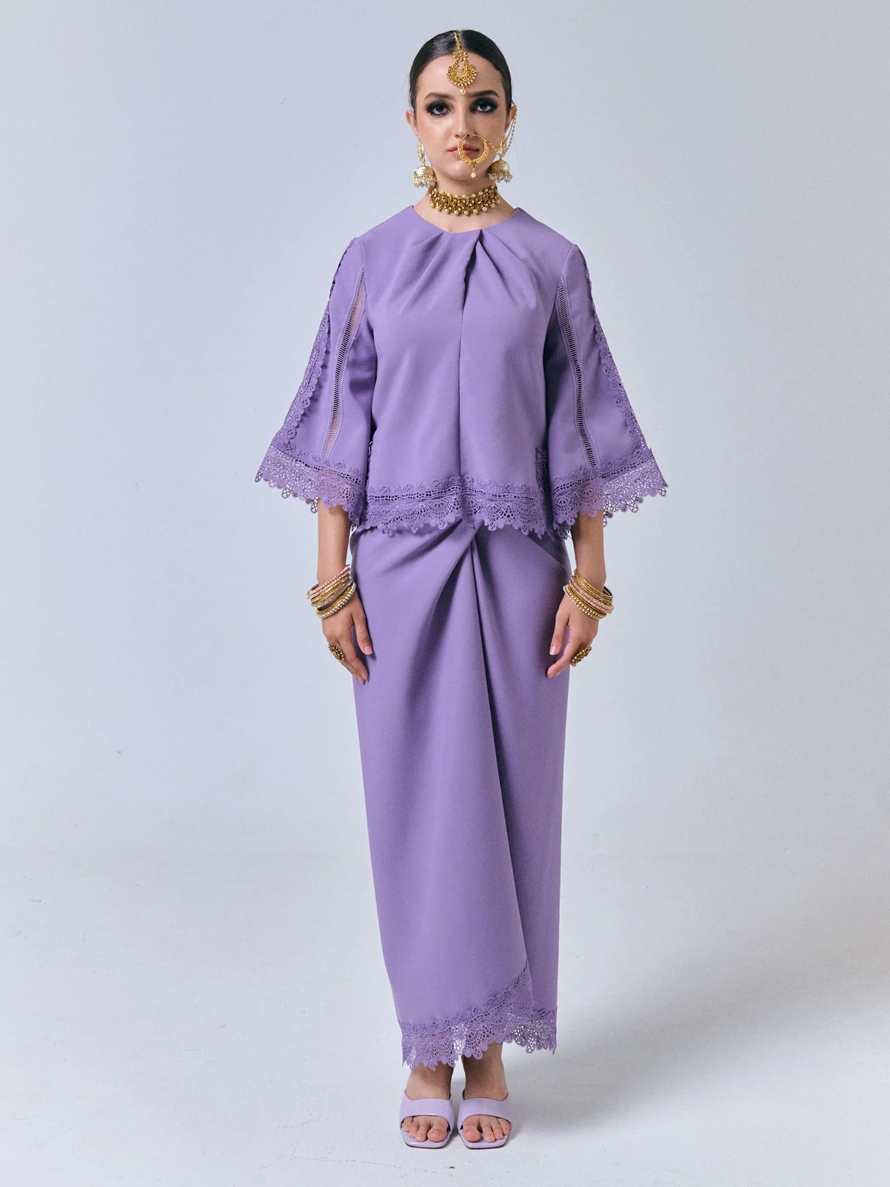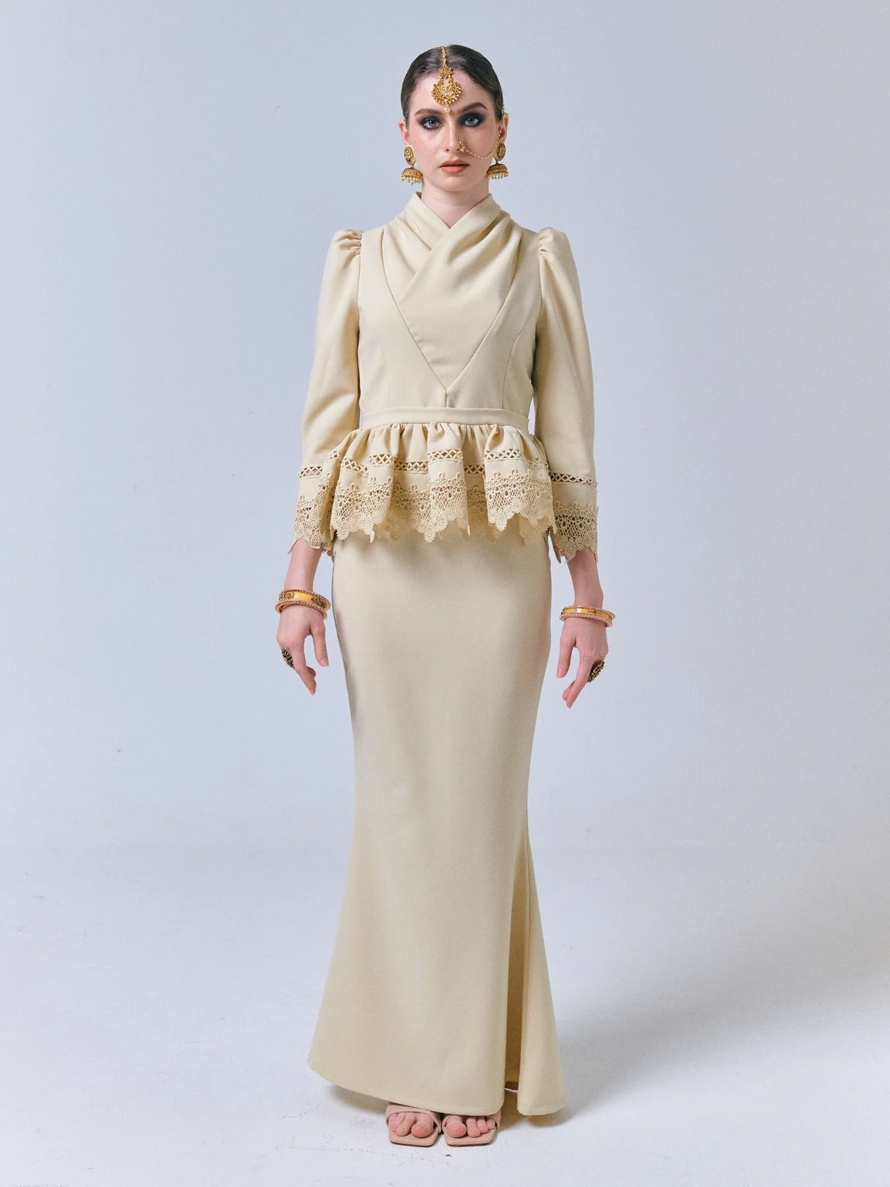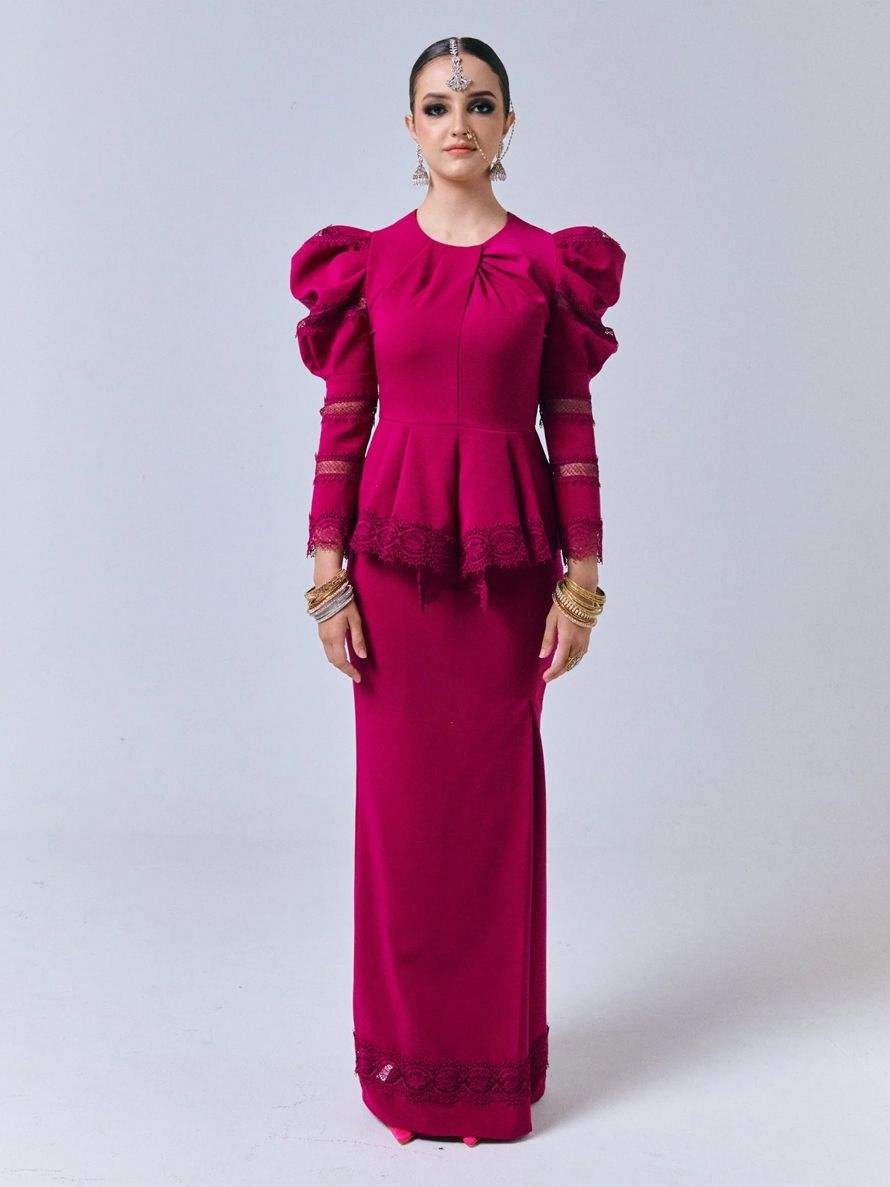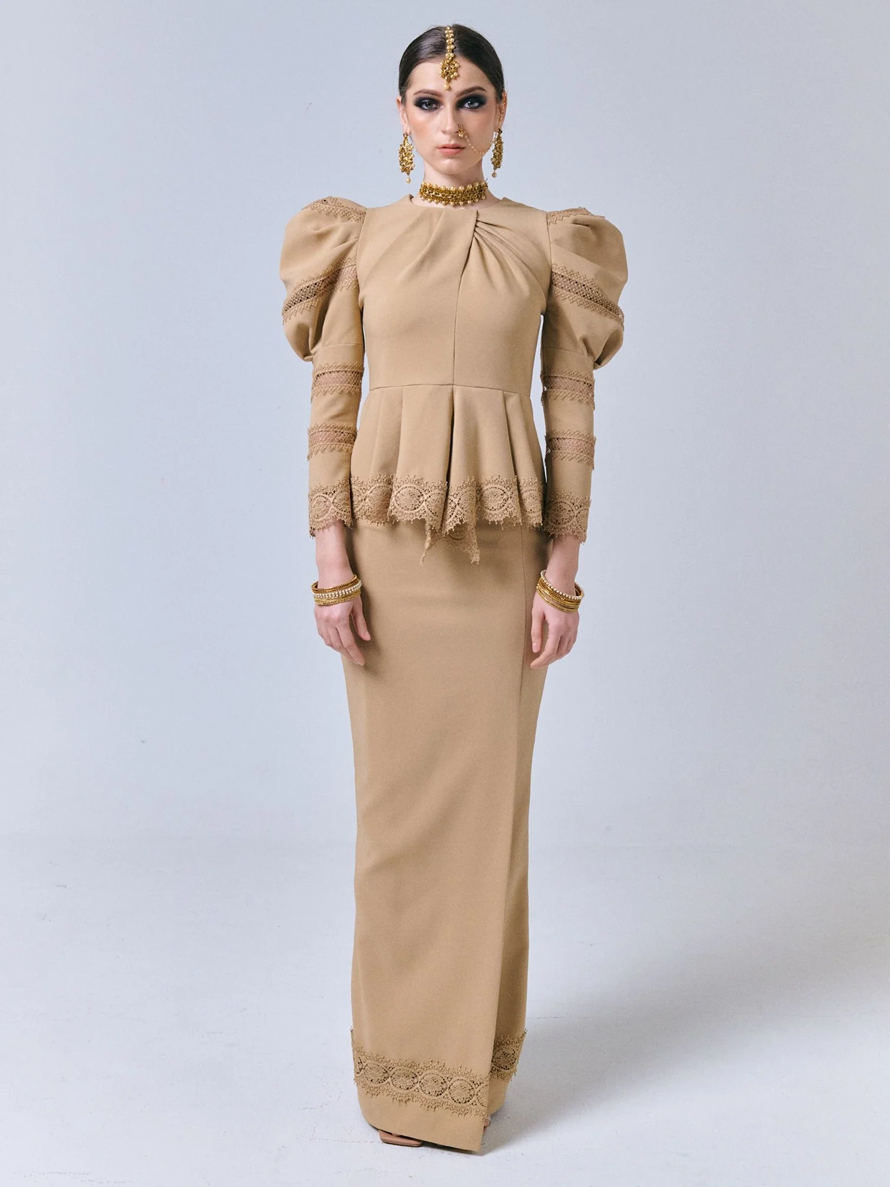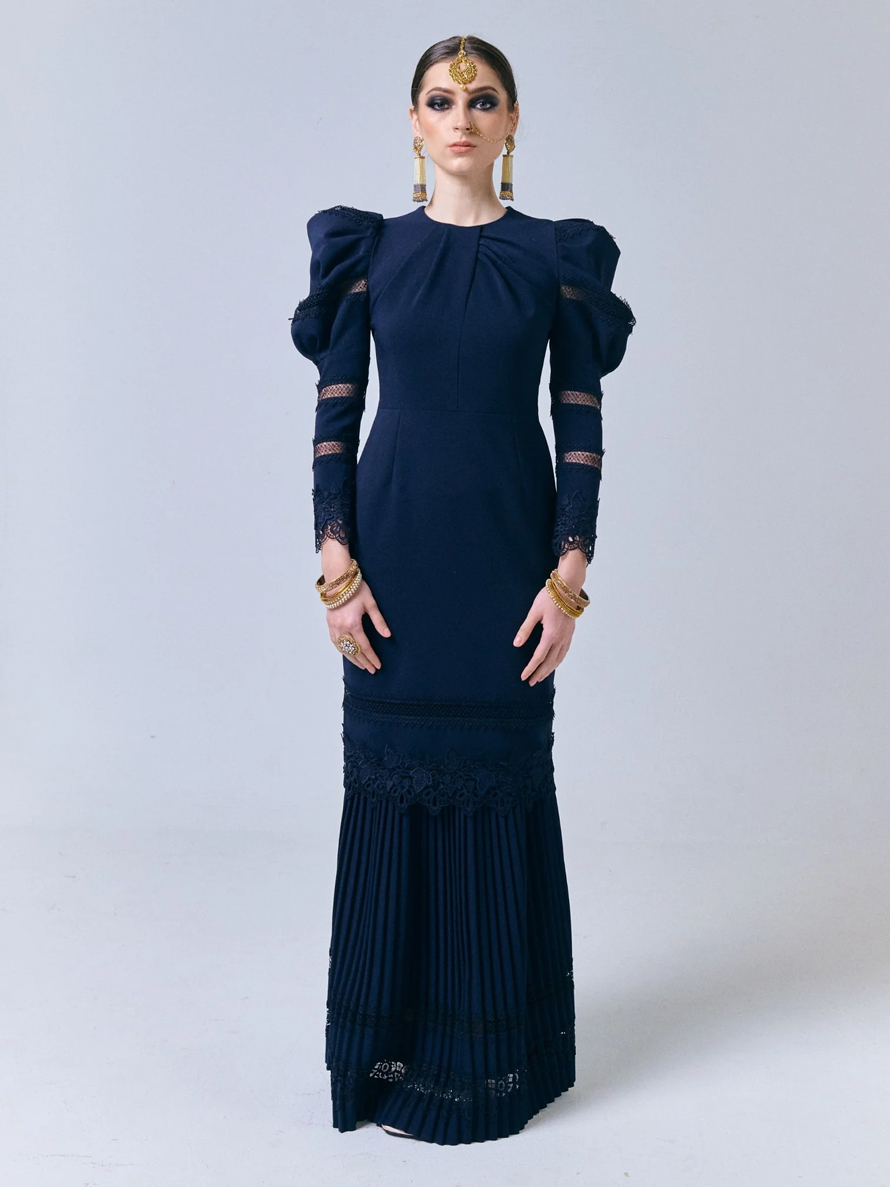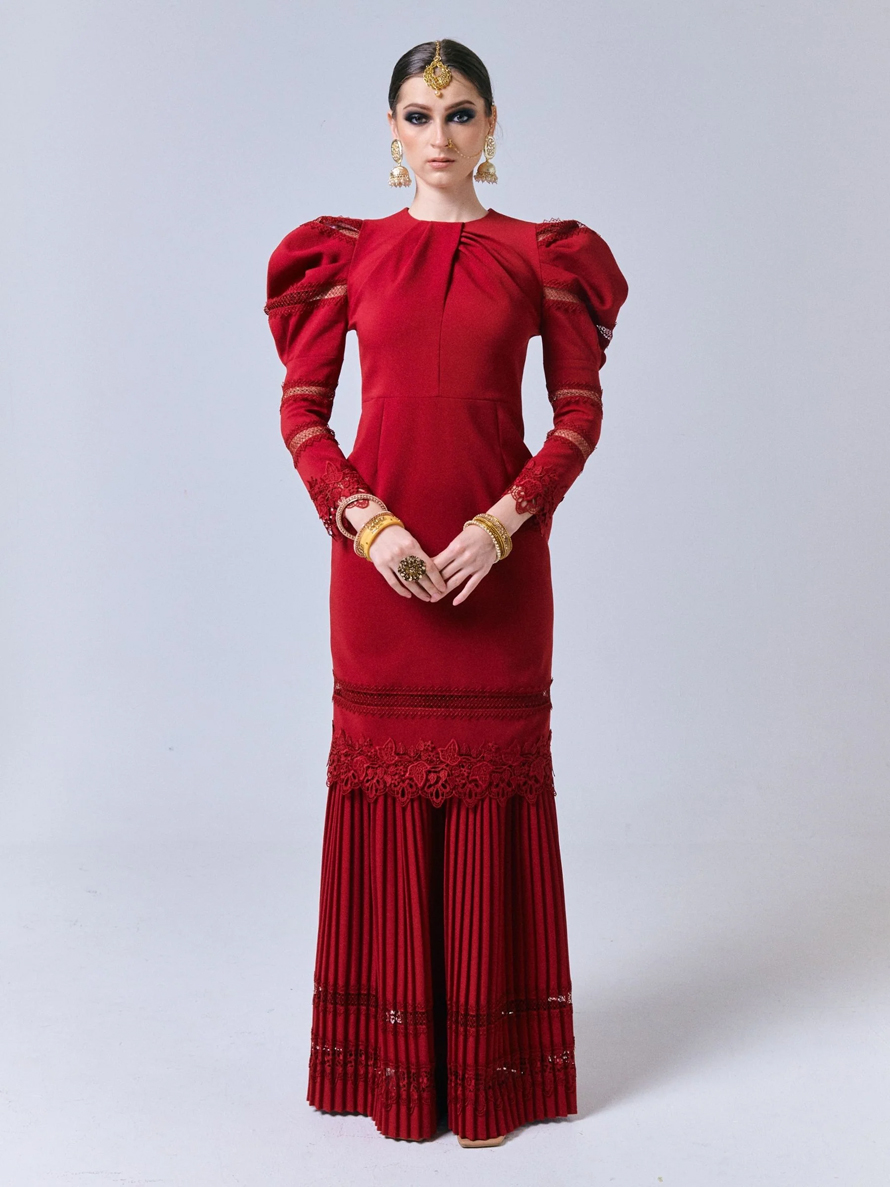 'Mughal Raya' pays homage to the Mughal empire by infusing the traditional baju kurung with the magnificence of Indian embroidery art. The collection includes fifteen designs in eighteen colours, each with central elements such as puff shoulder sleeves, lace trim, or a neckline pleat. To fully experience the narrative, we think the boxy kebaya coupled with the instant pario cut skirt hits the spot.
Shop here. 
Larney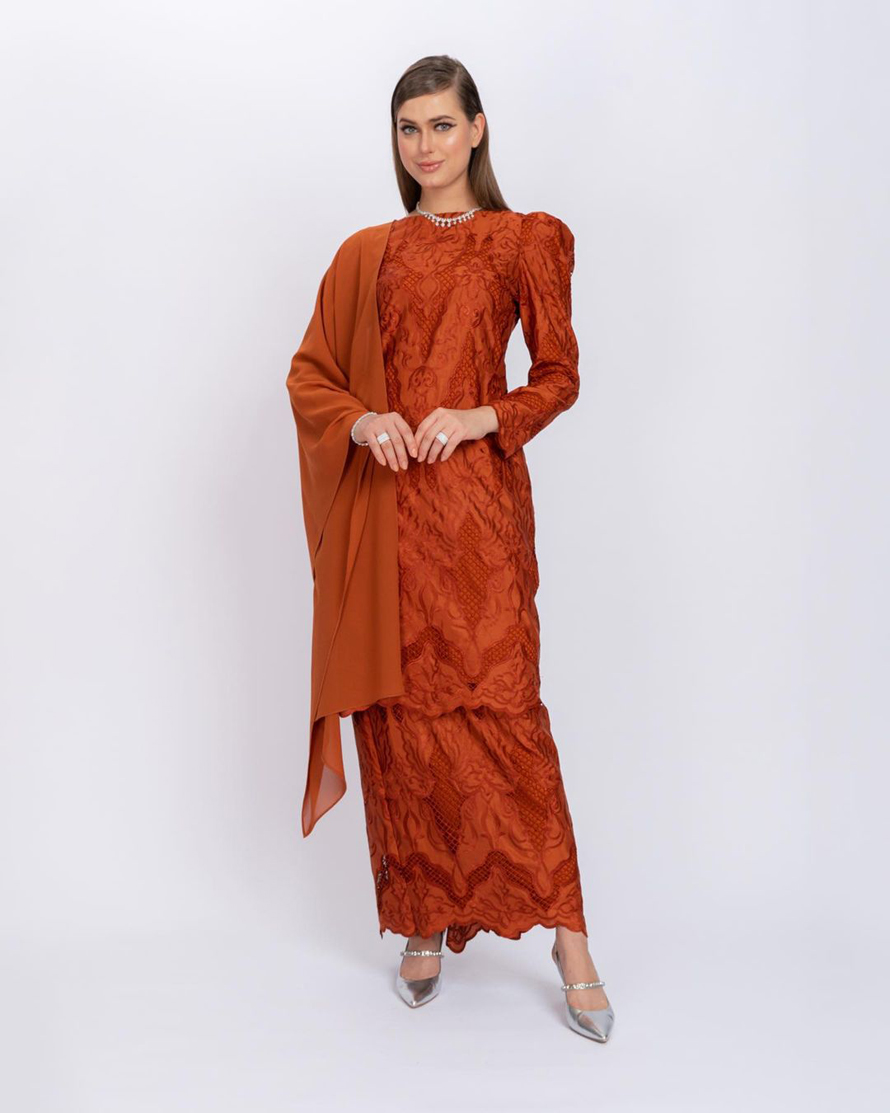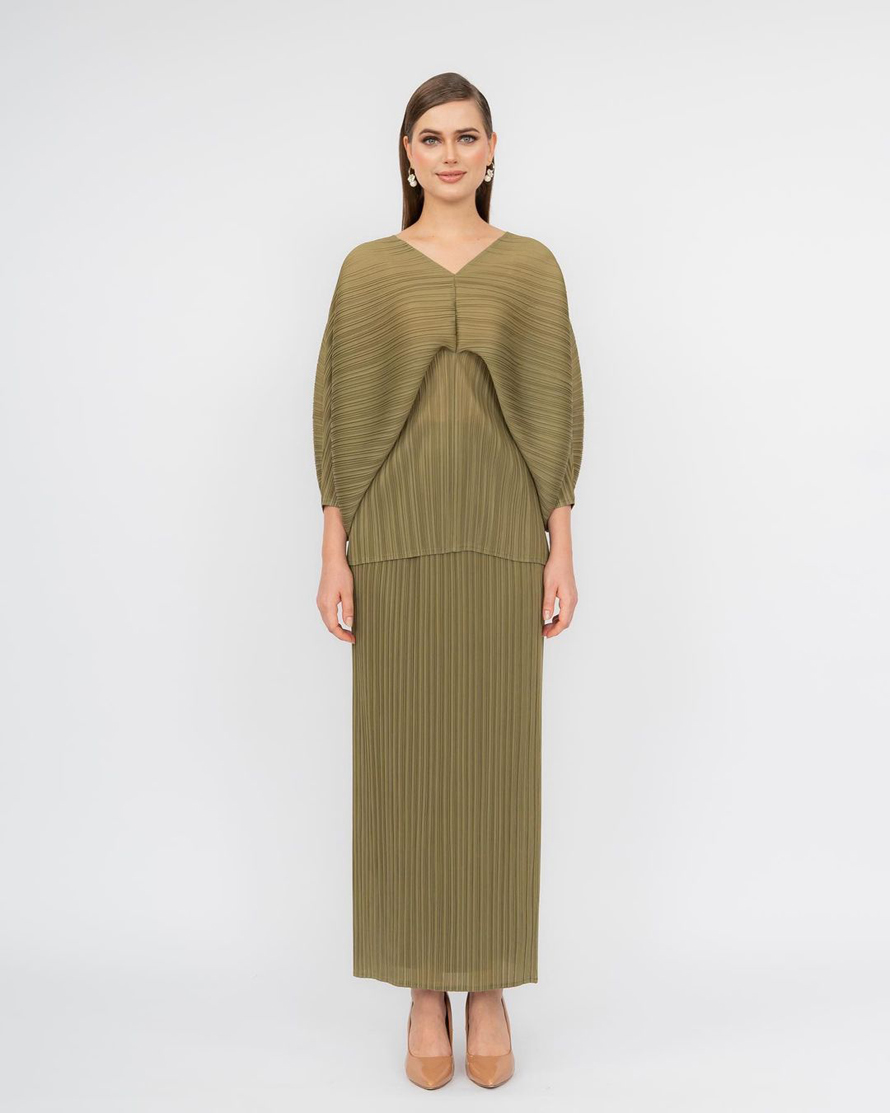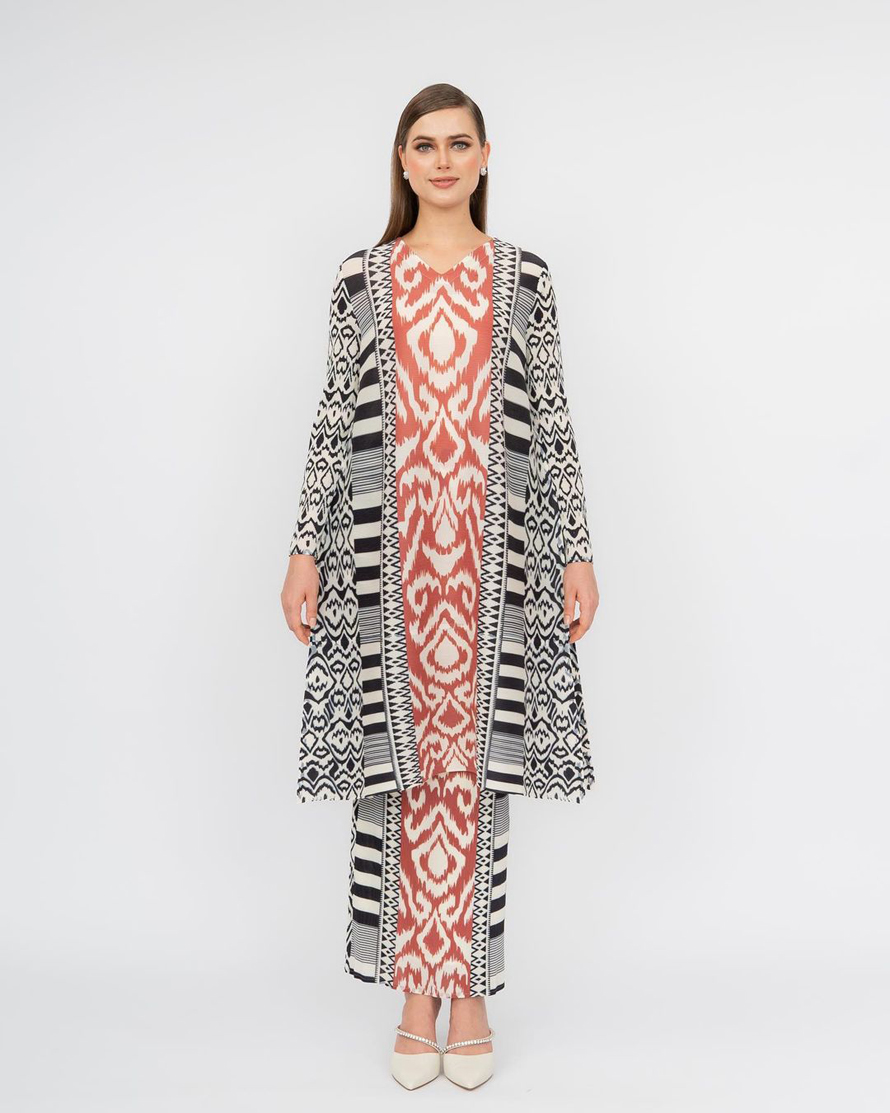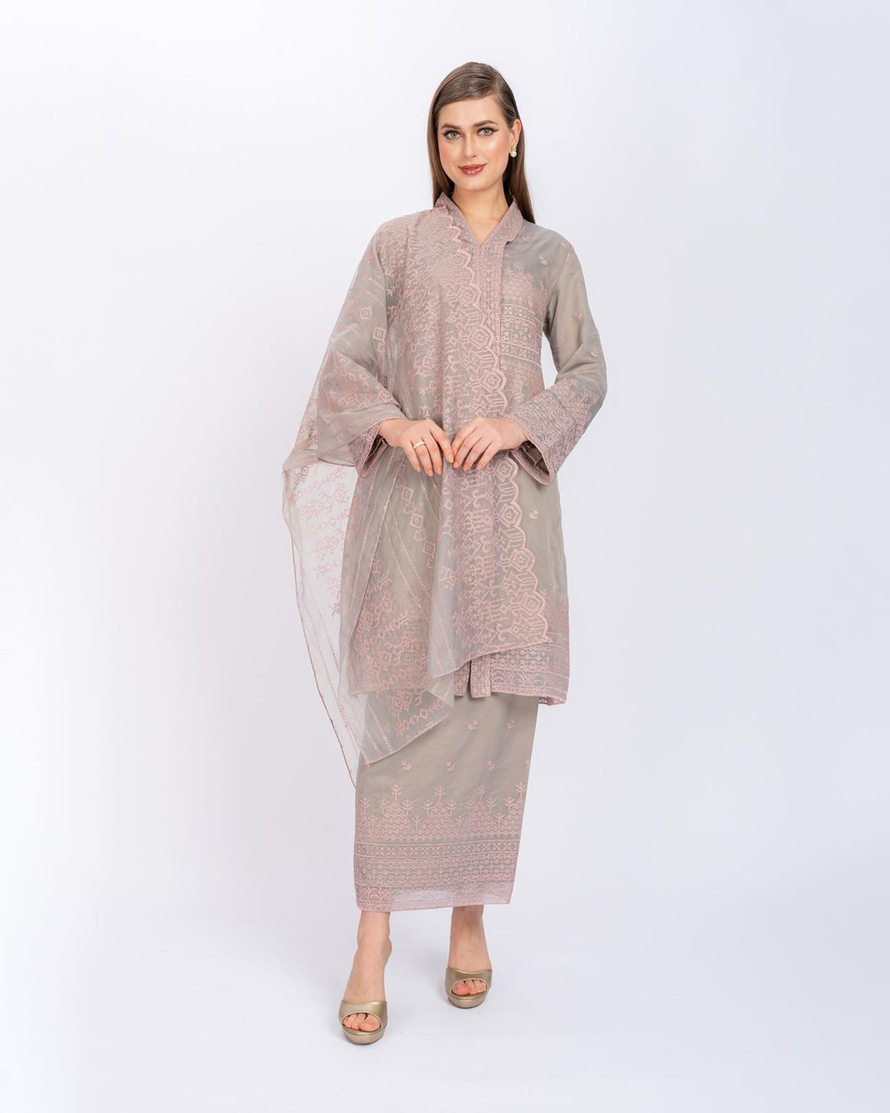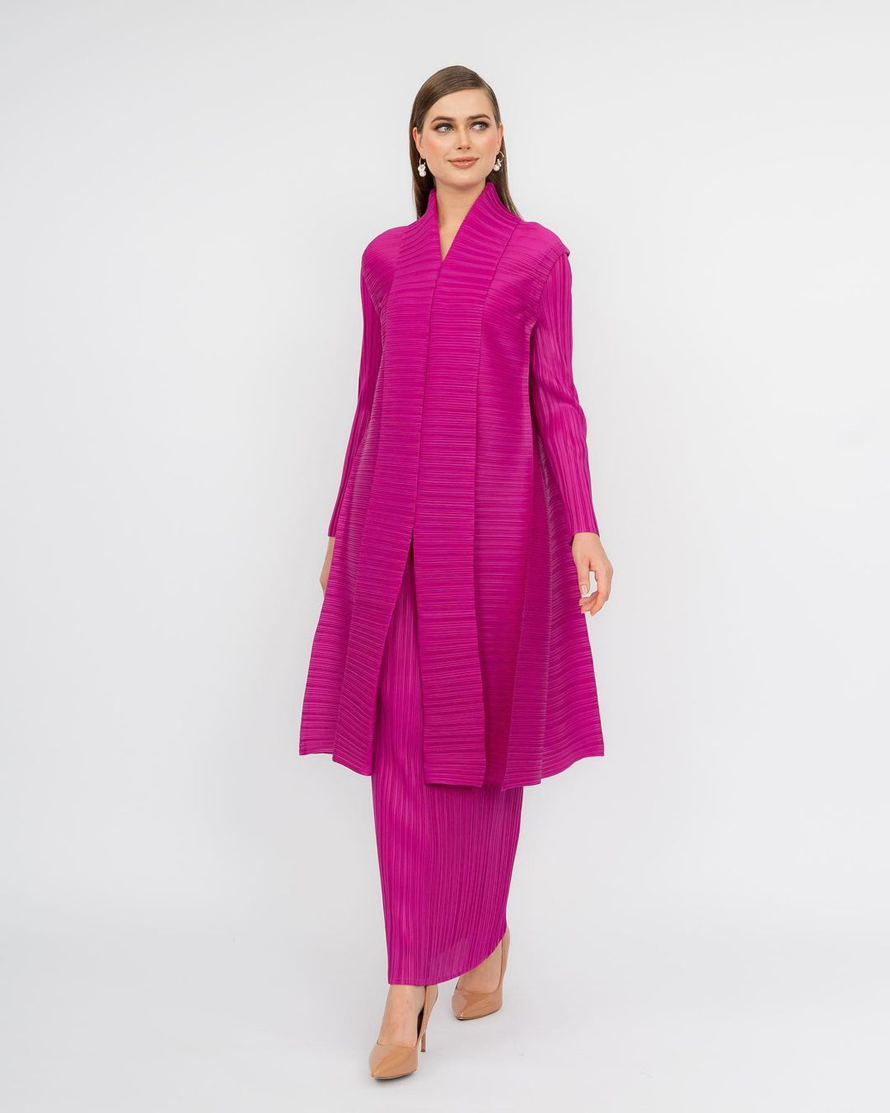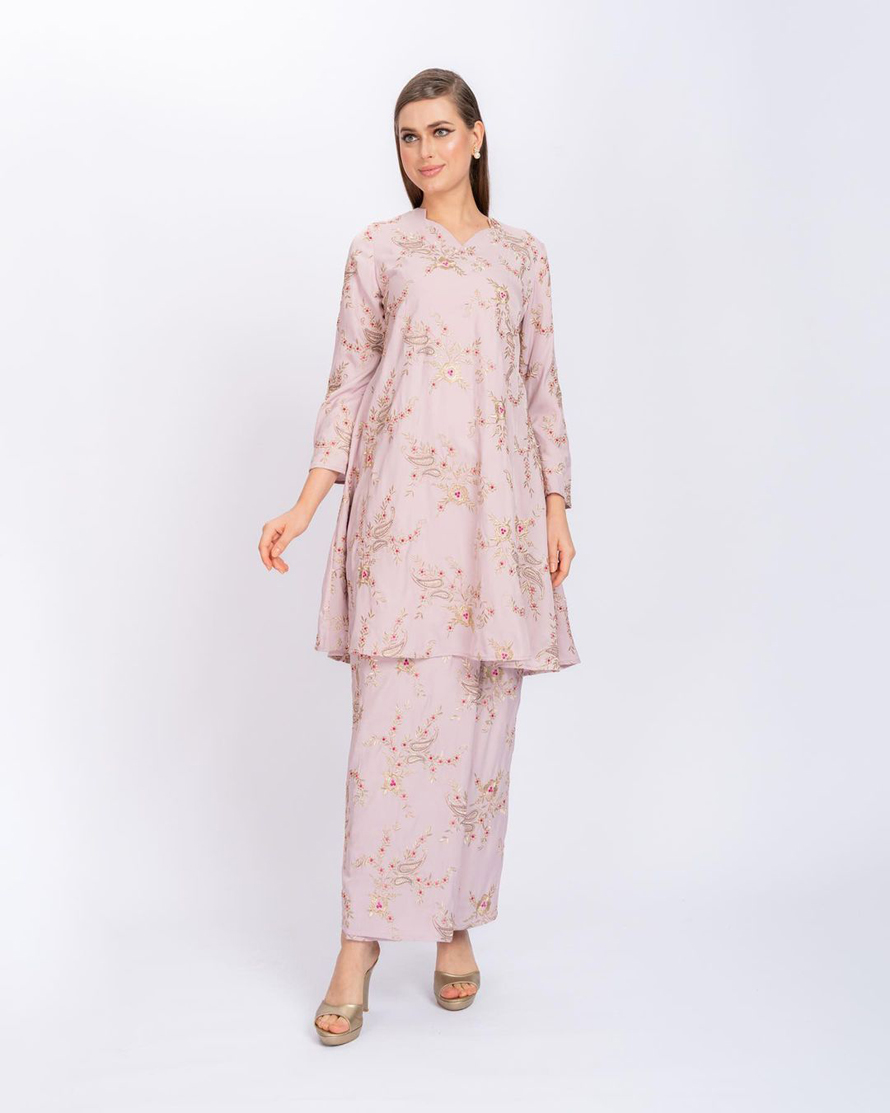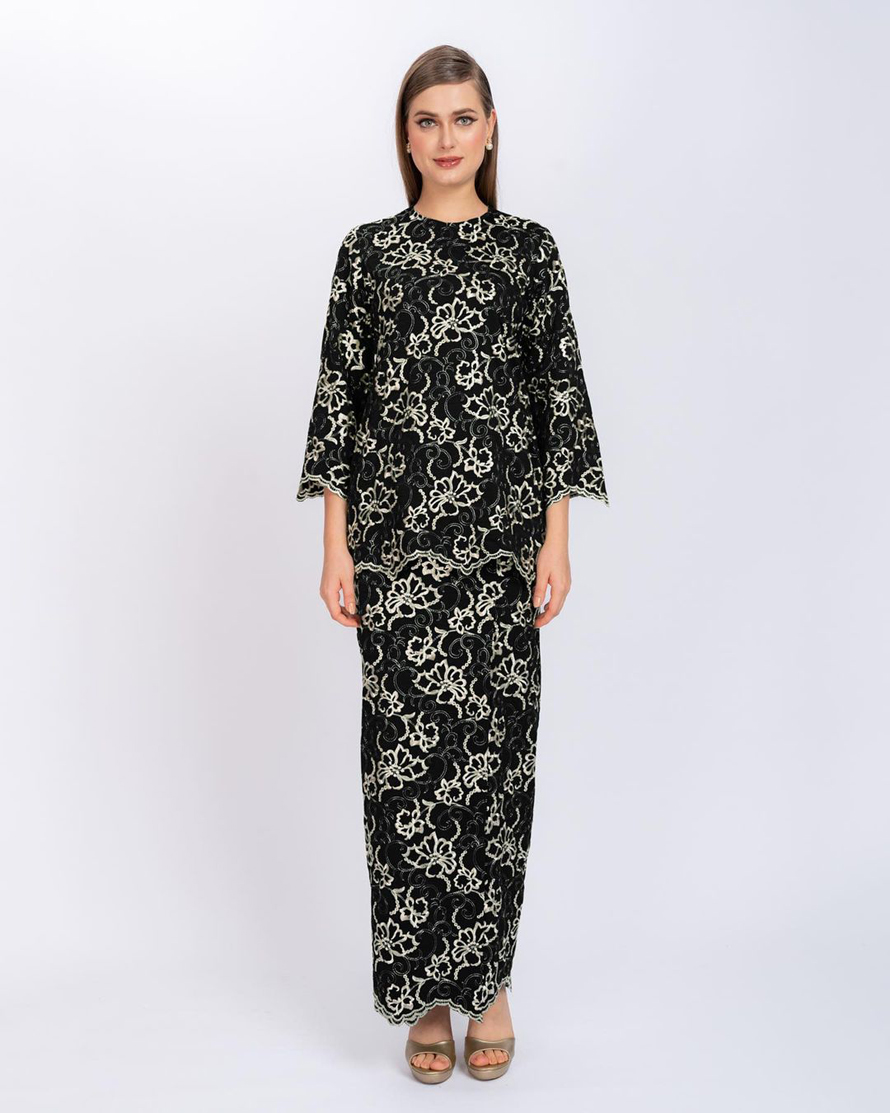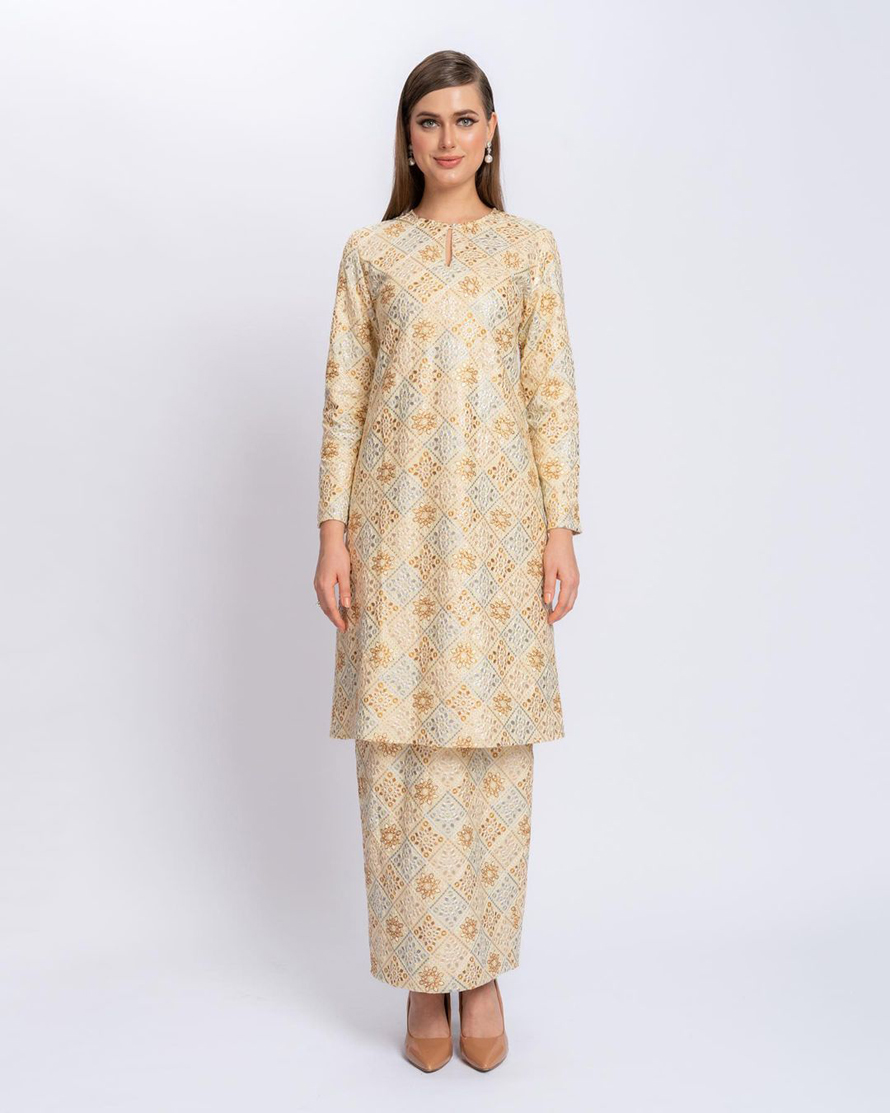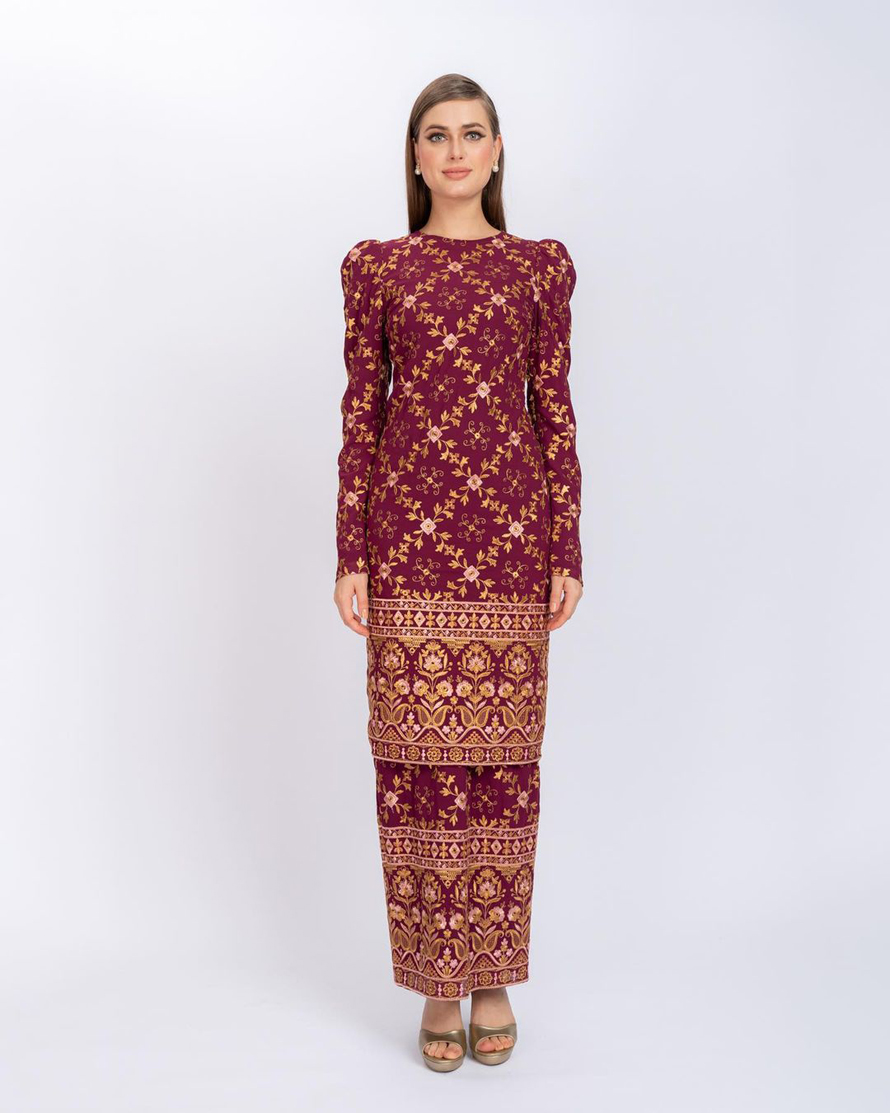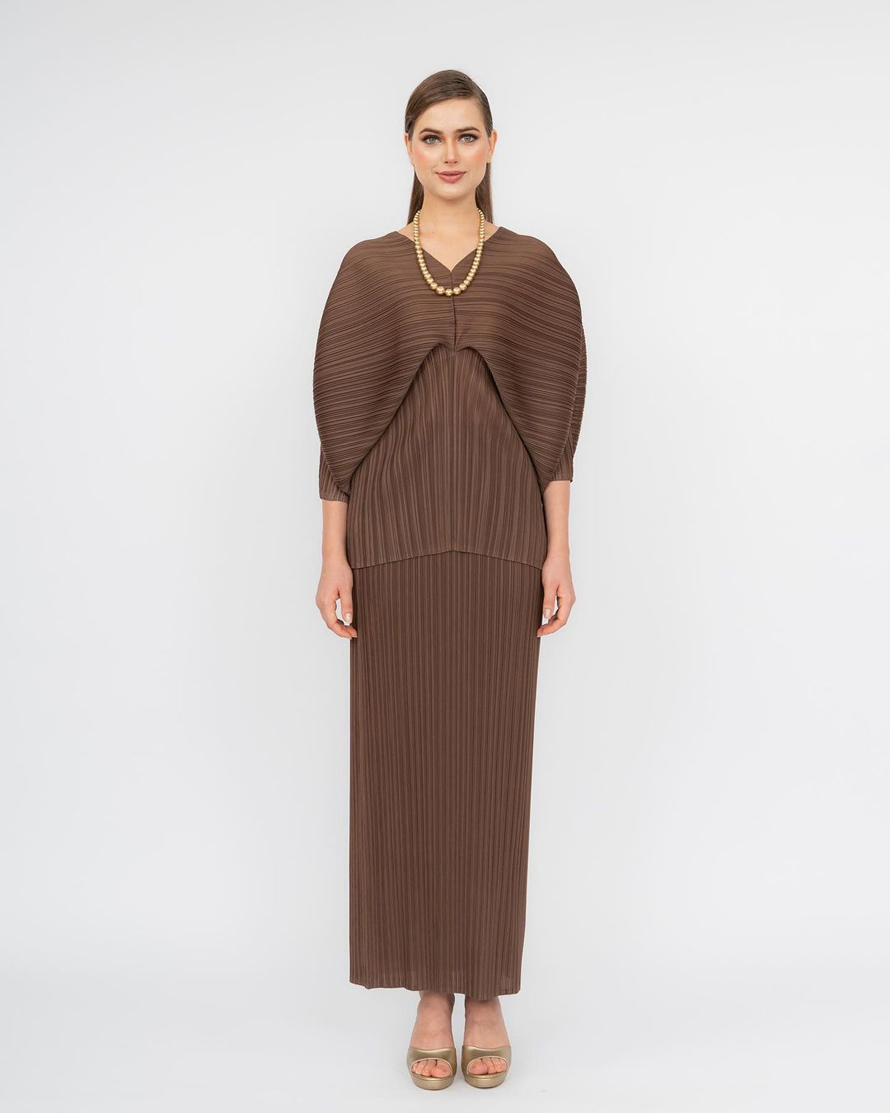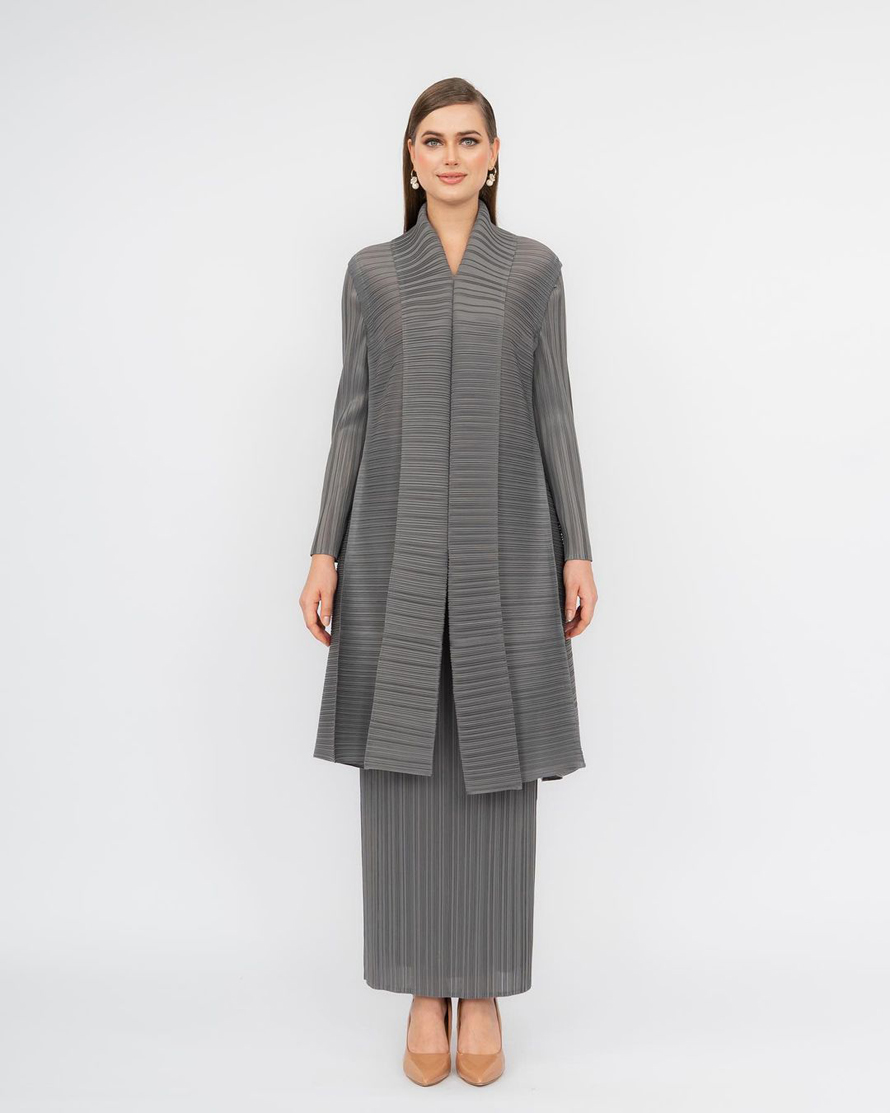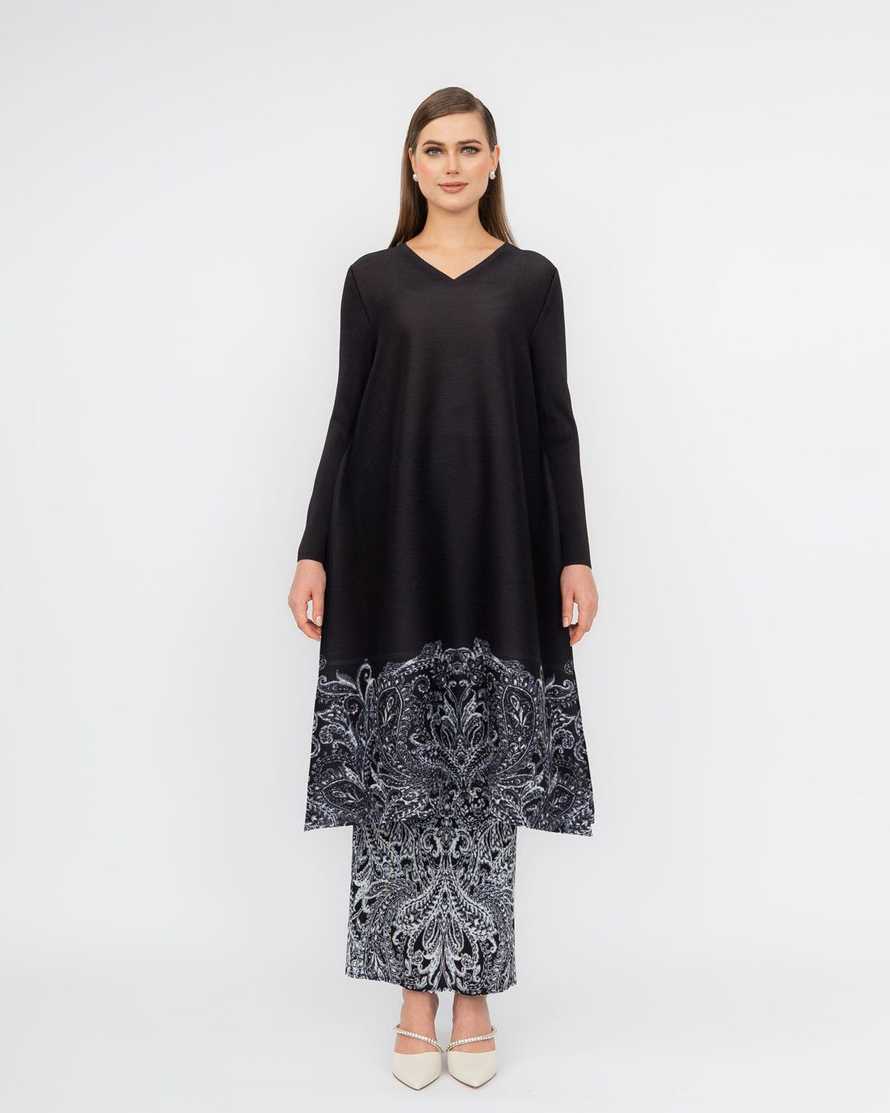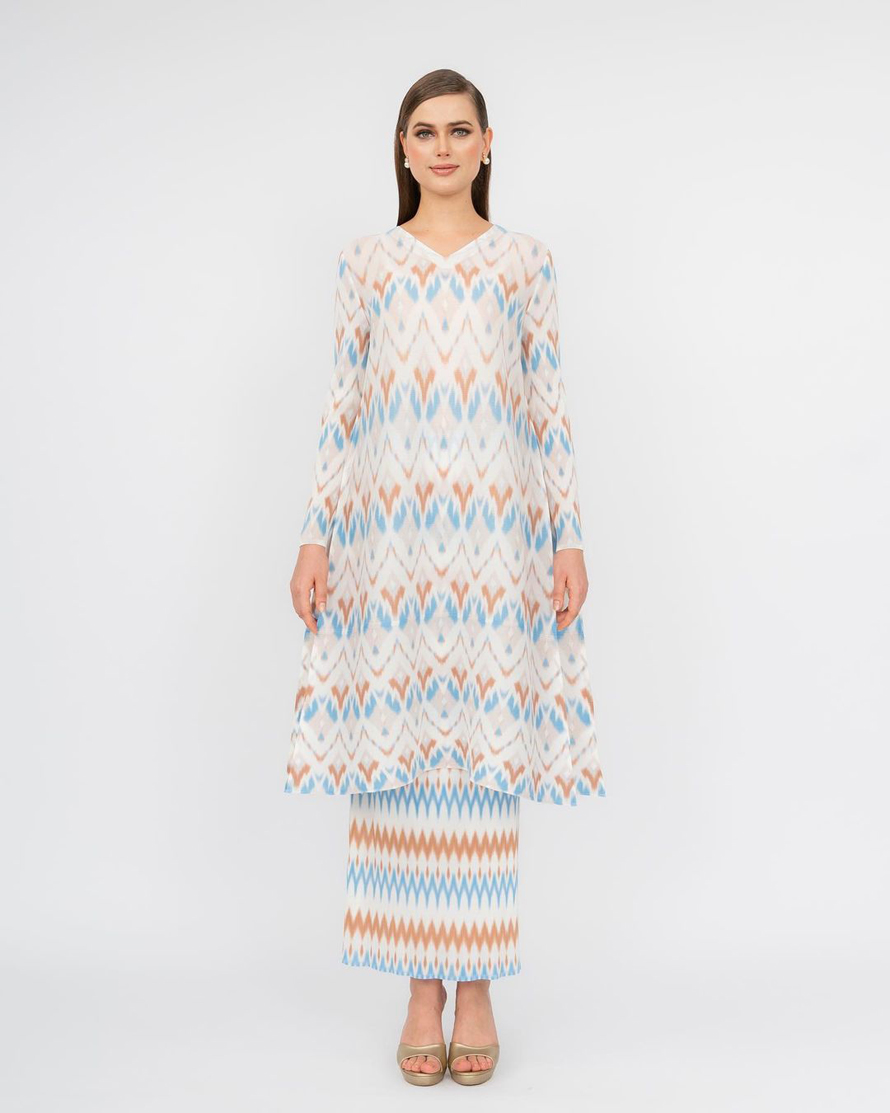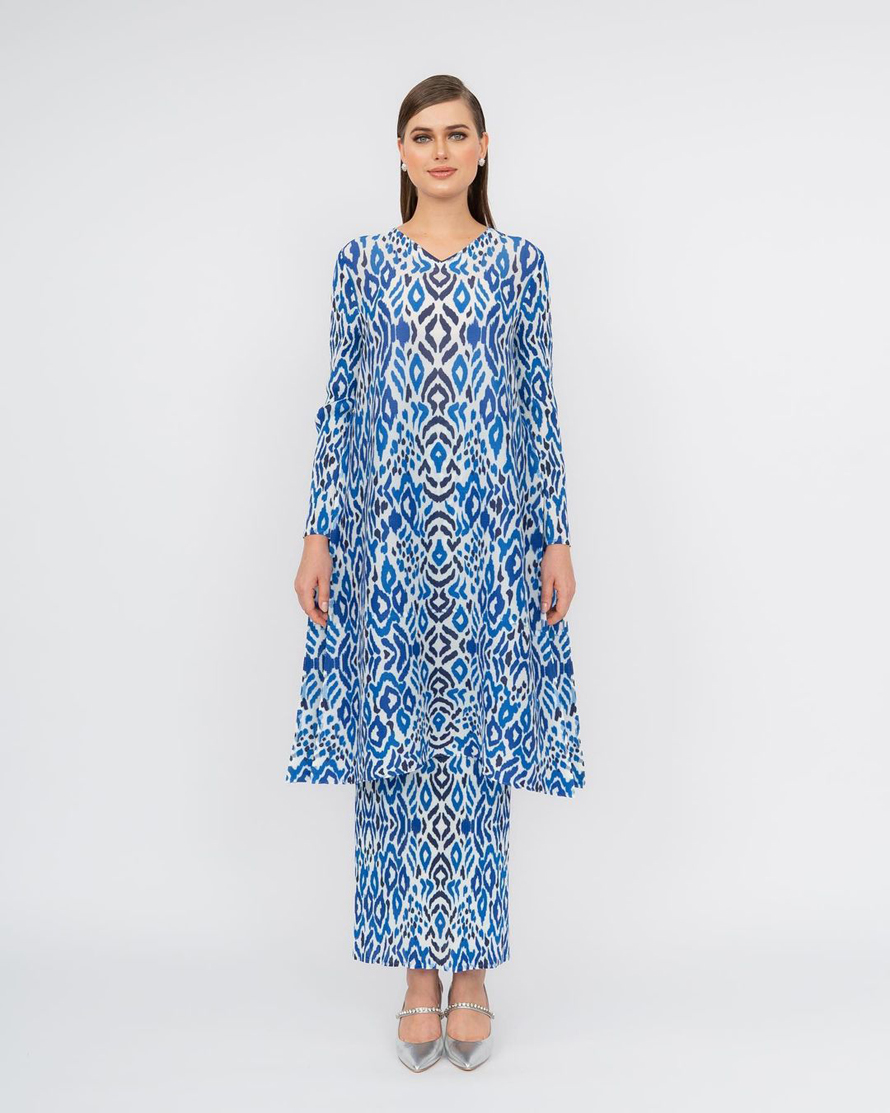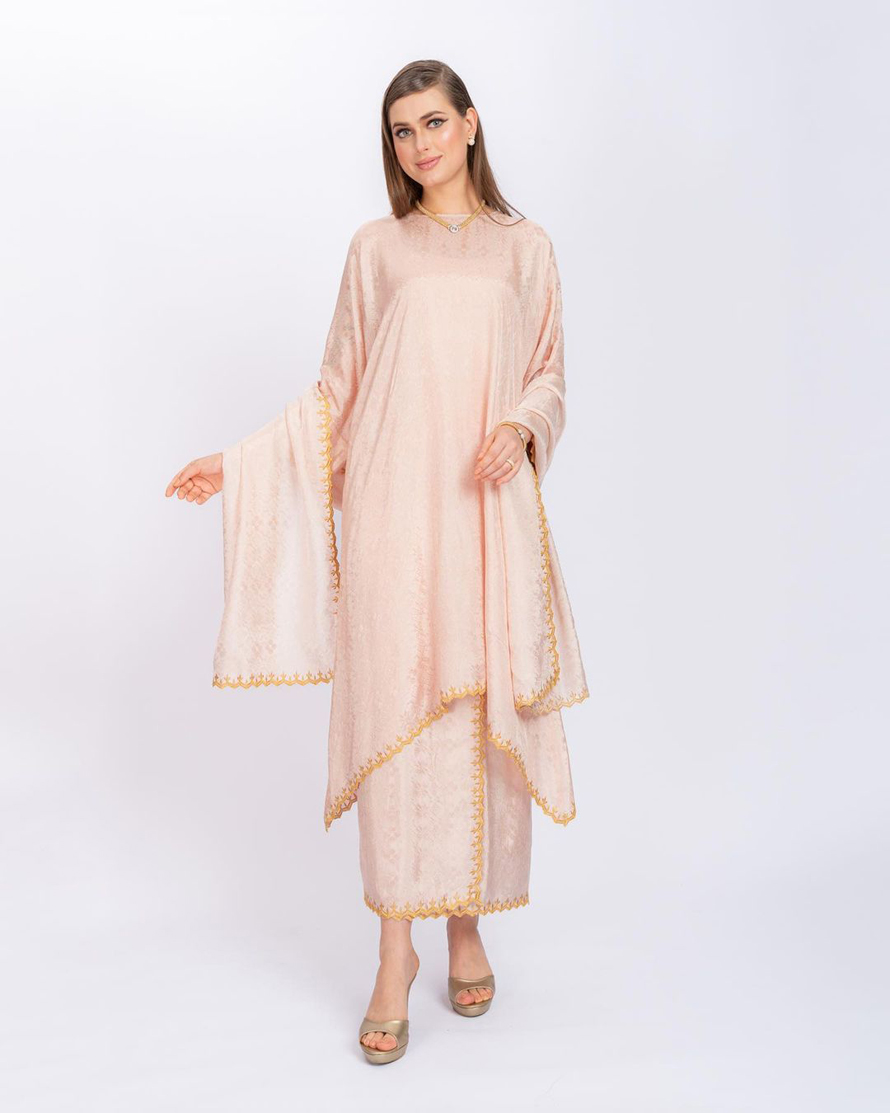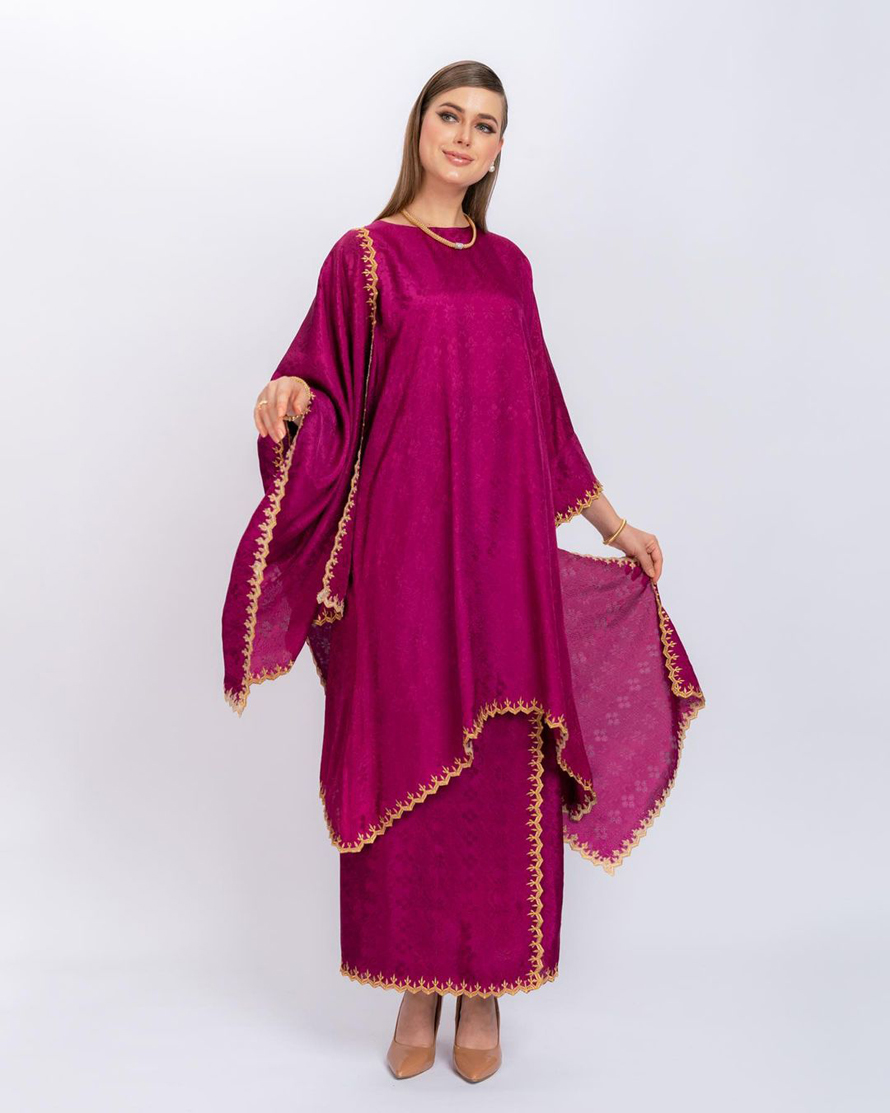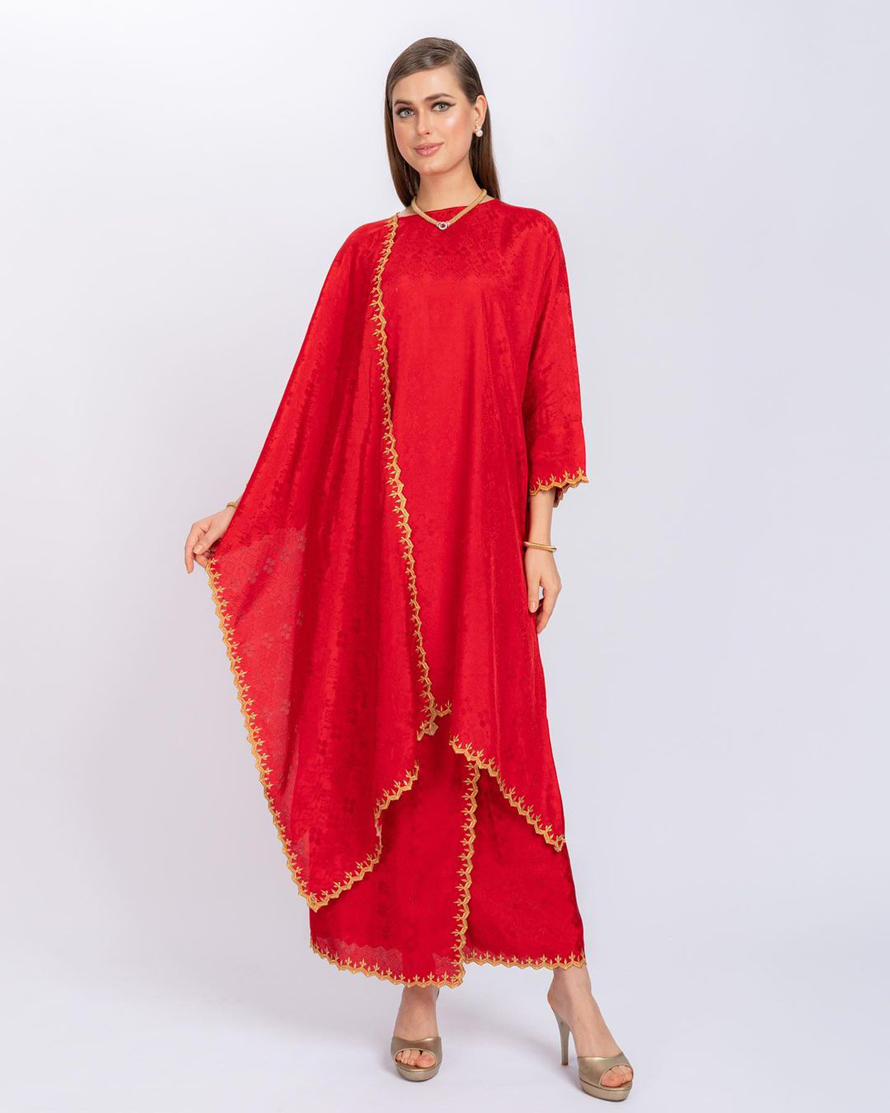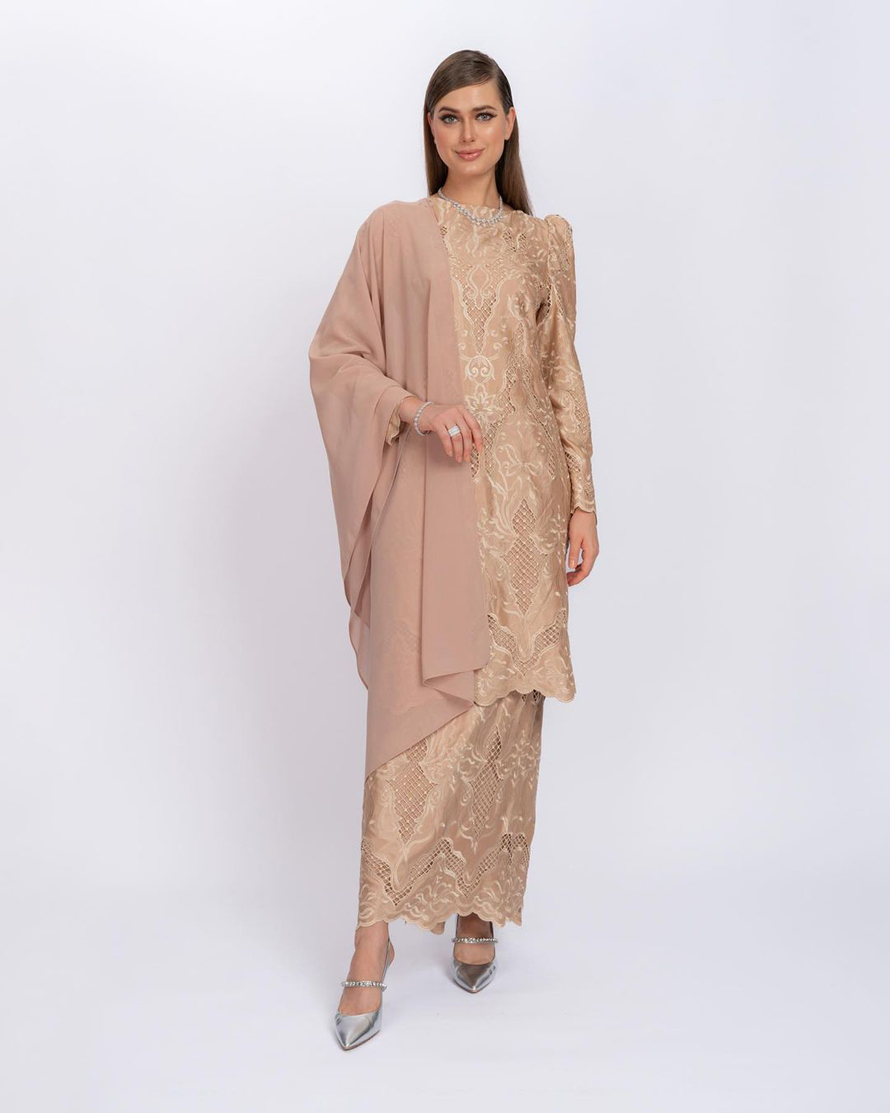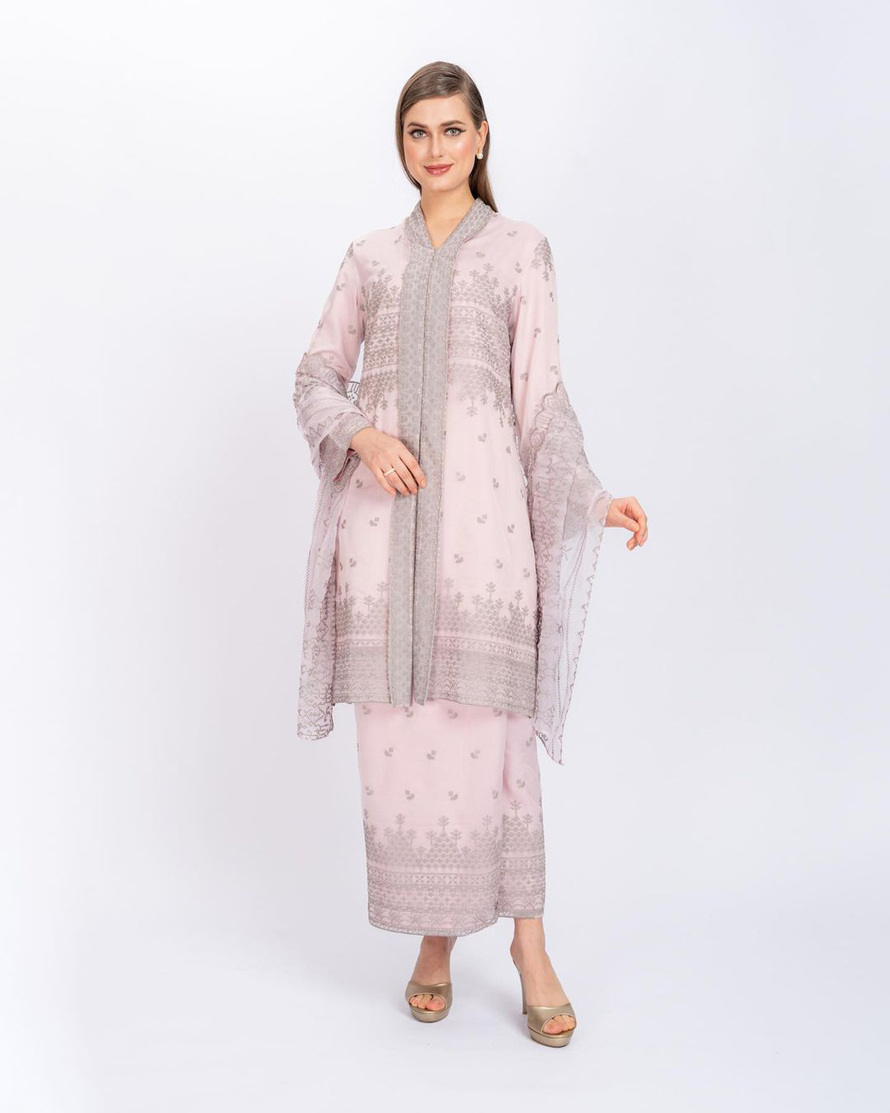 'Regal Raya' is a collection inspired by the desire to indulge in luxury and live like a queen. In its vibrant range, Larney offers delicate embroidery on baju kebaya and baju kurung that can be worn to any occasion during the festive season. Their most popular pleated pieces have also made a comeback, and if you are up for something a little different, their kaftans and batik kurungs are covered with fresh patterns that can accentuate your form. 
Shop here.
Melinda Looi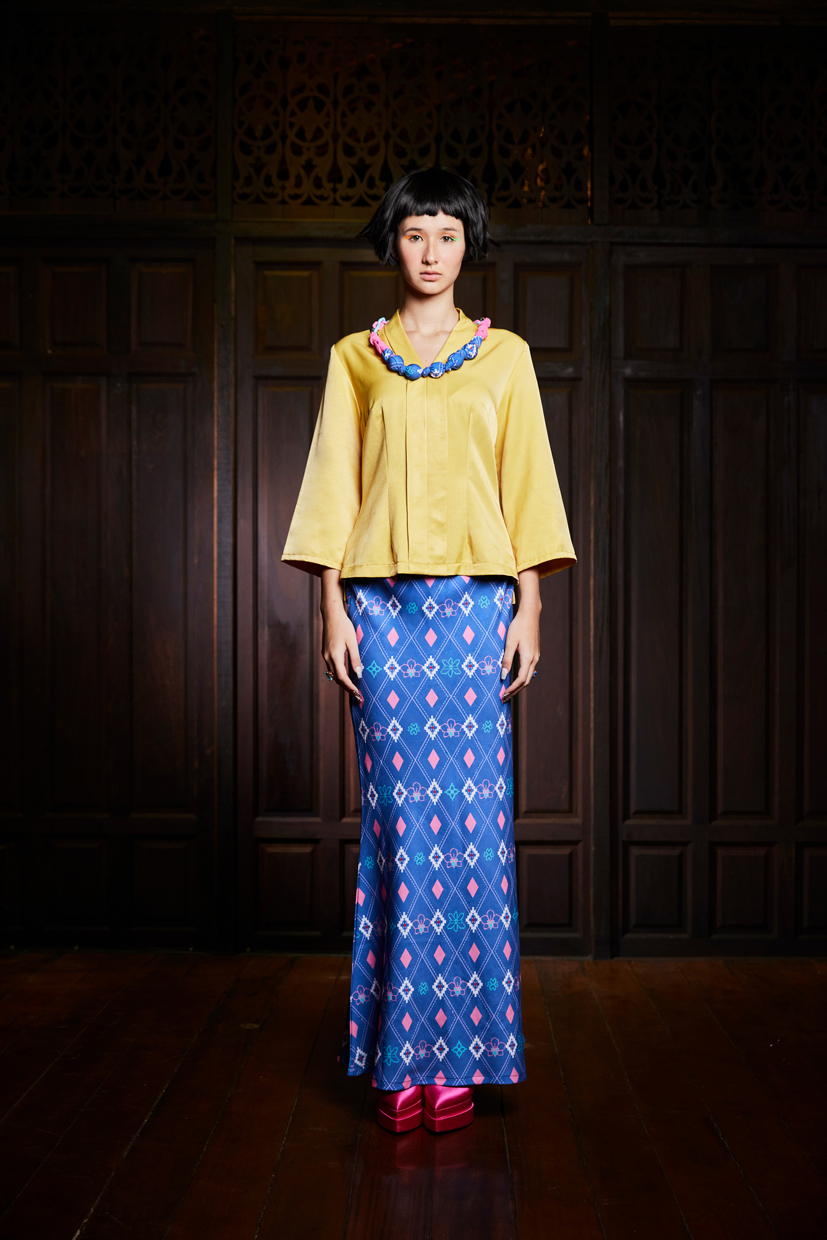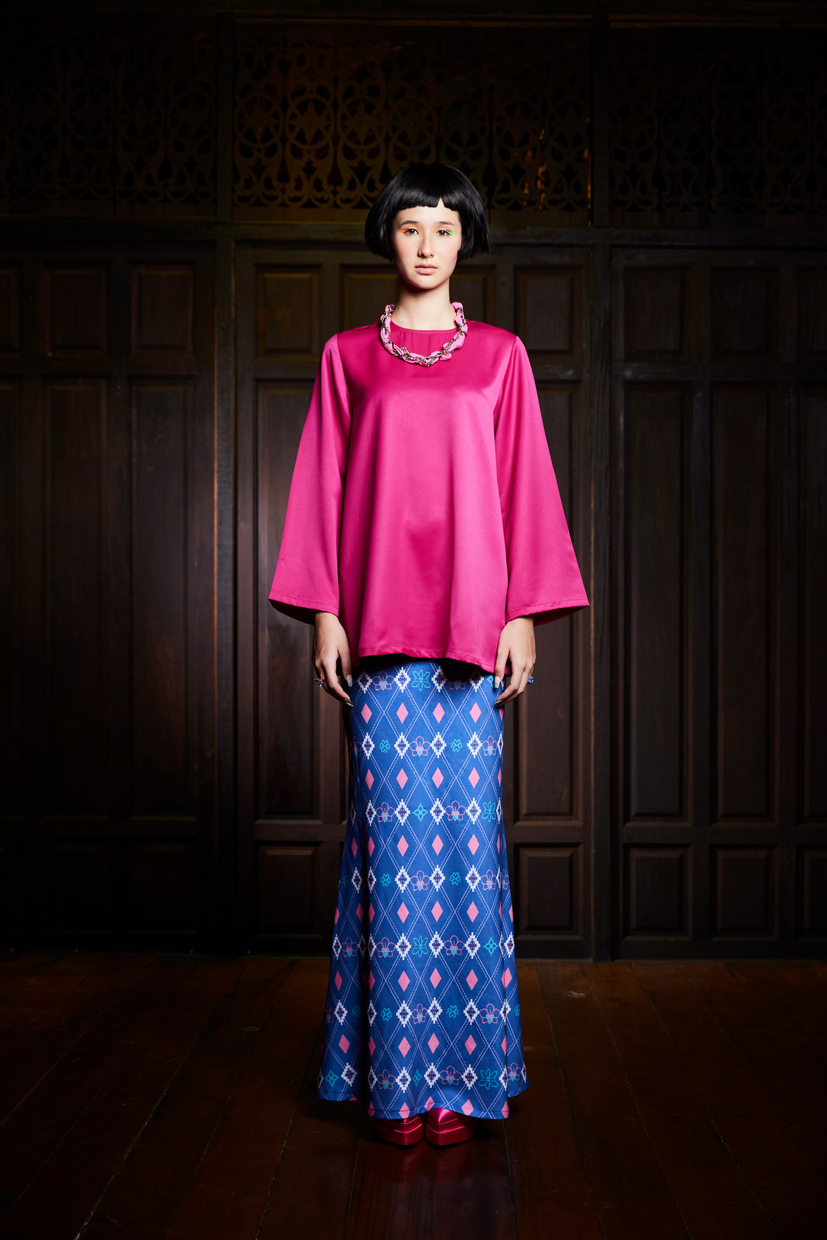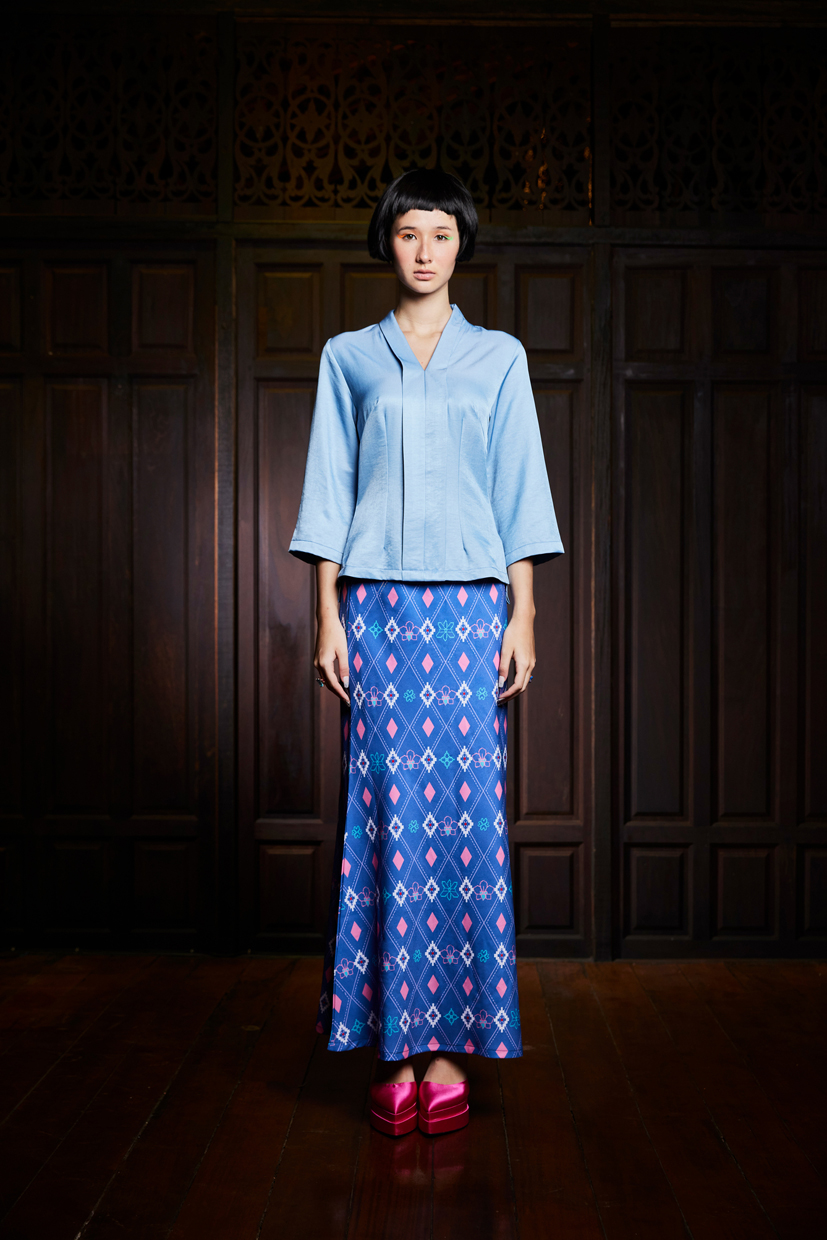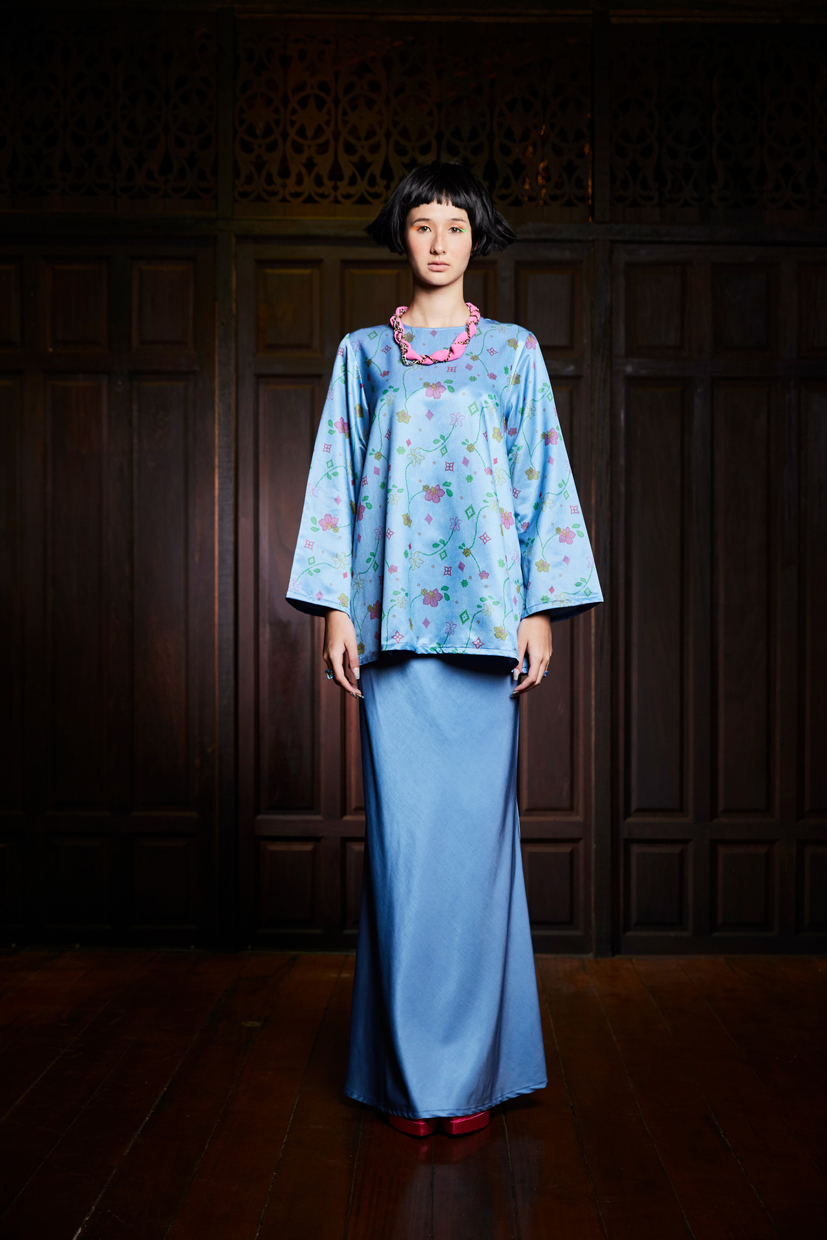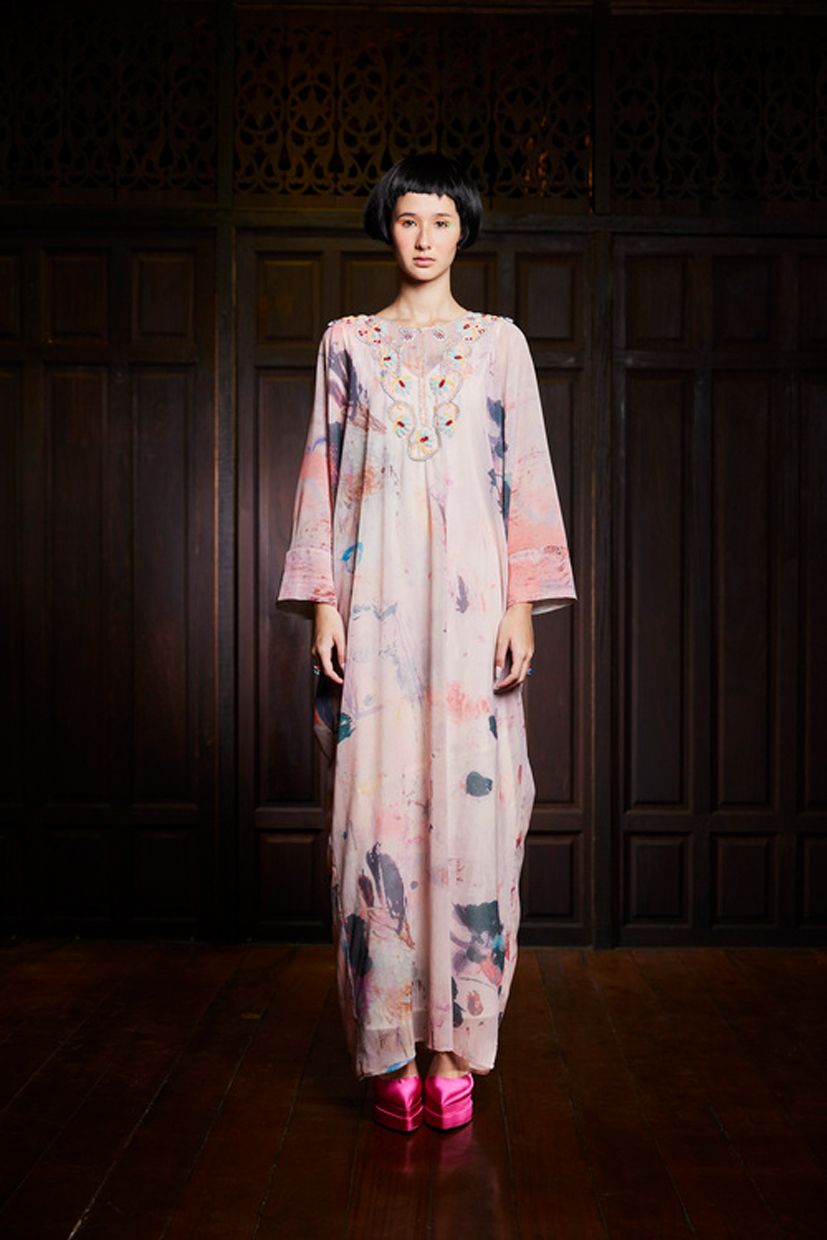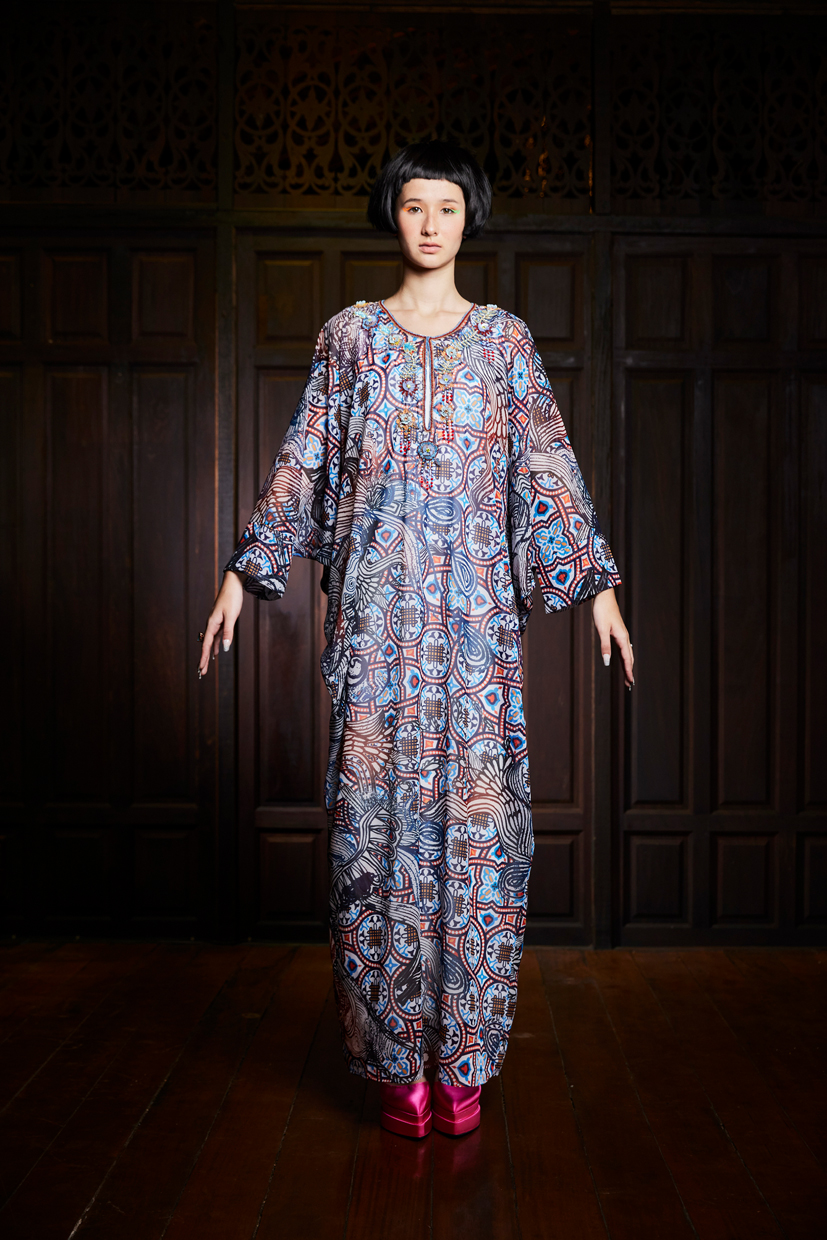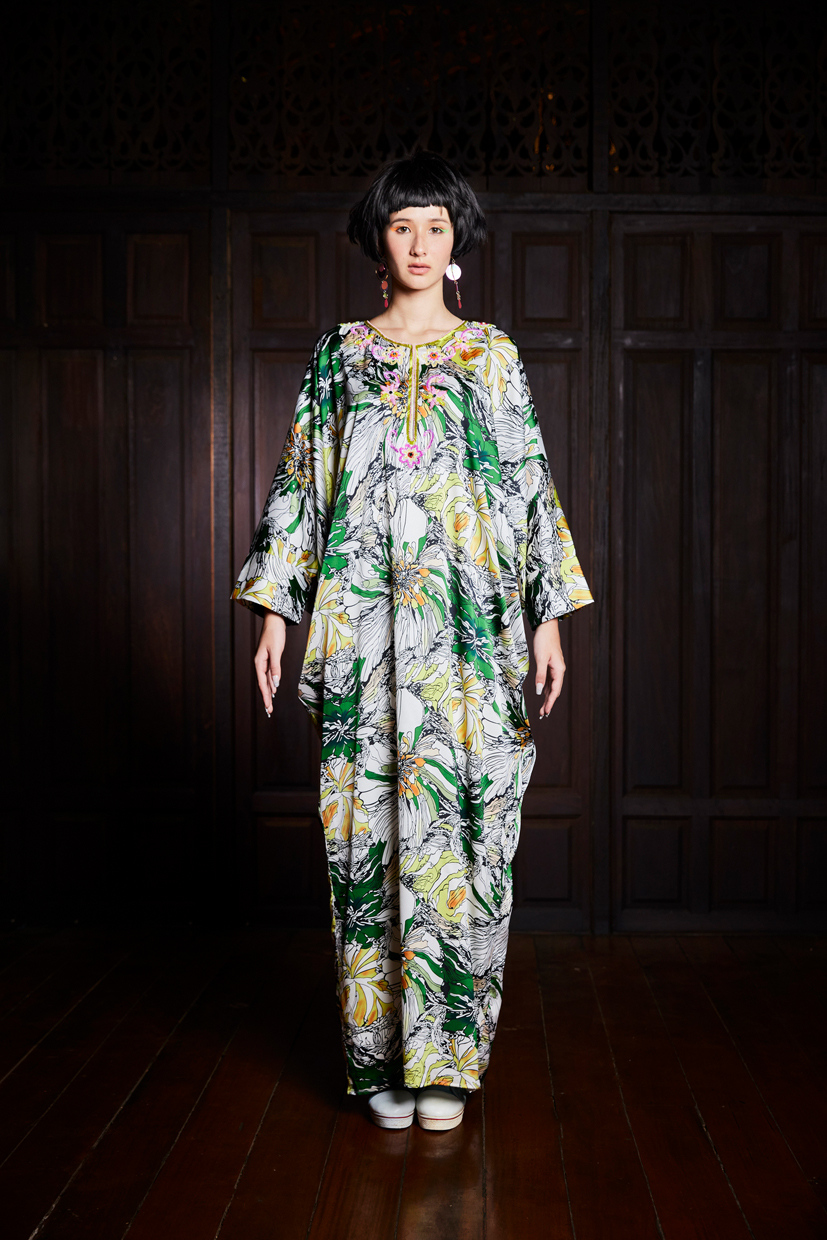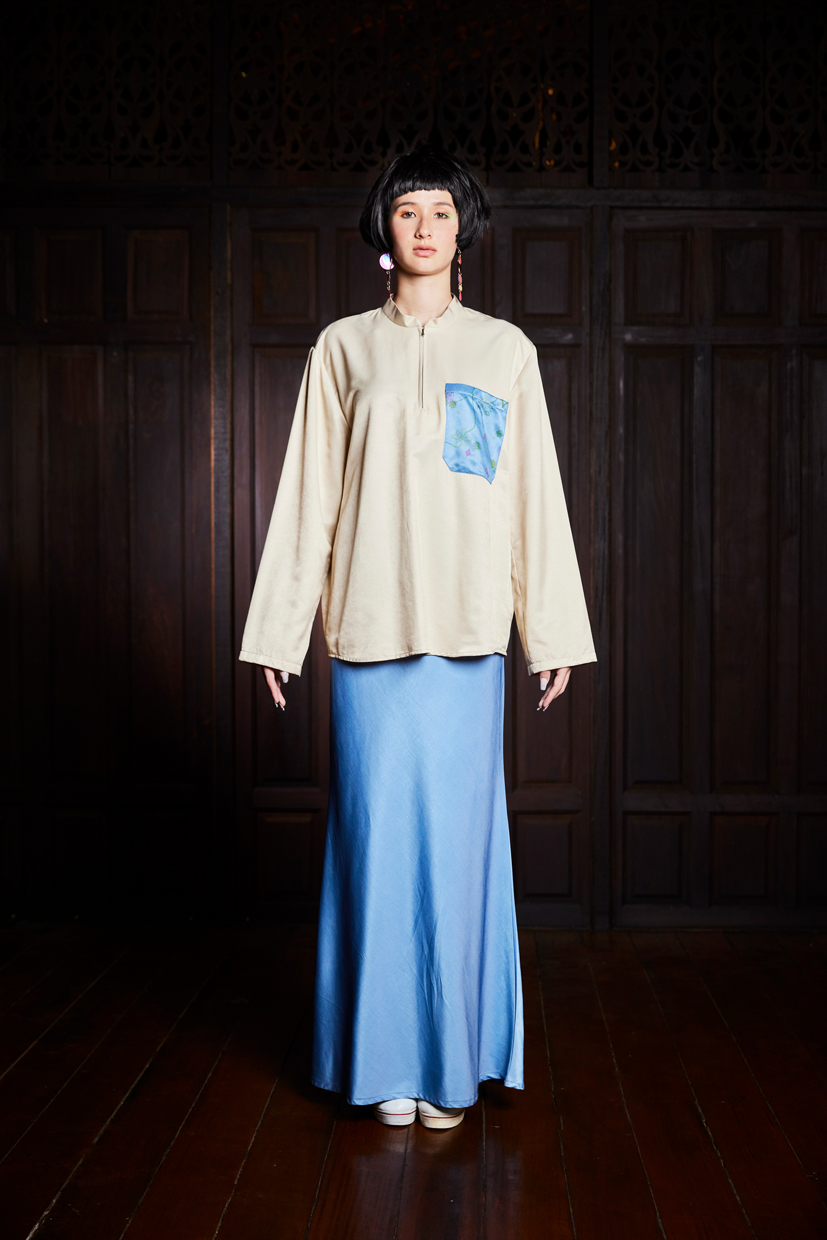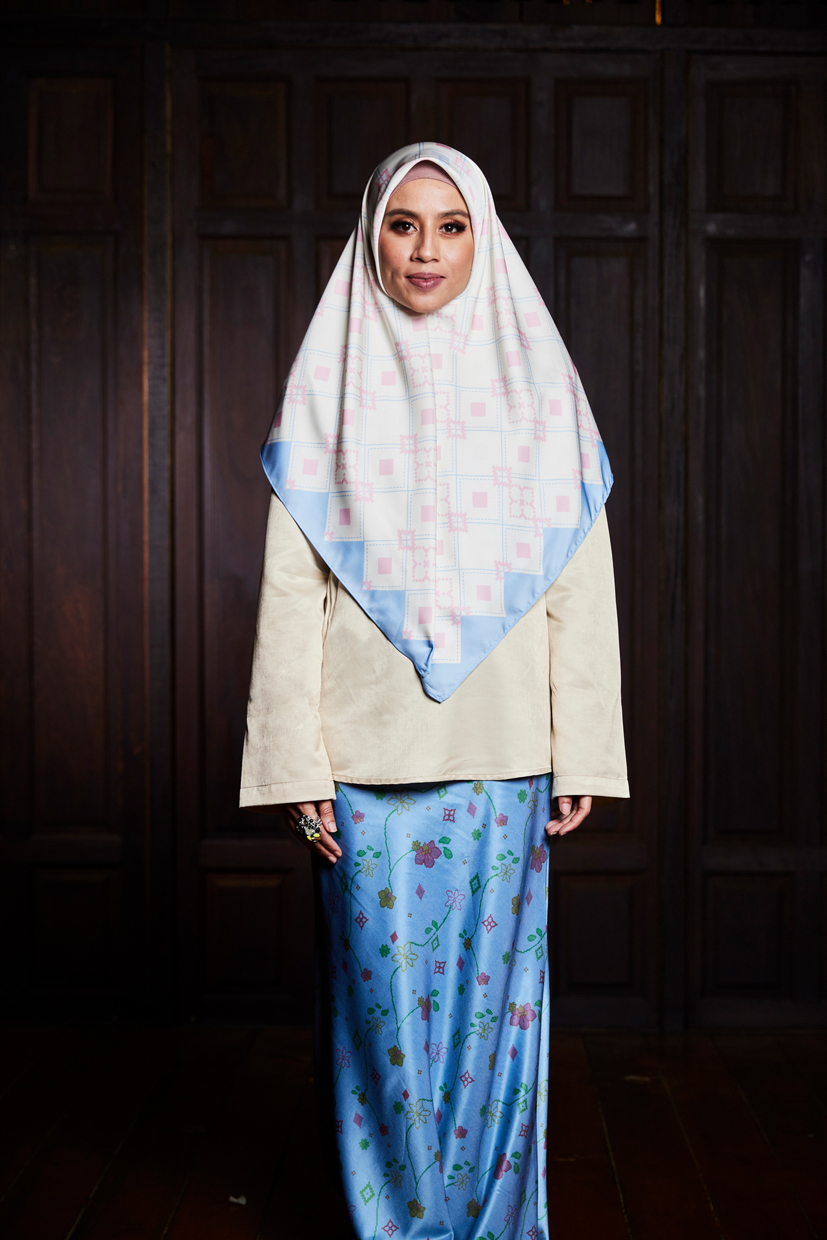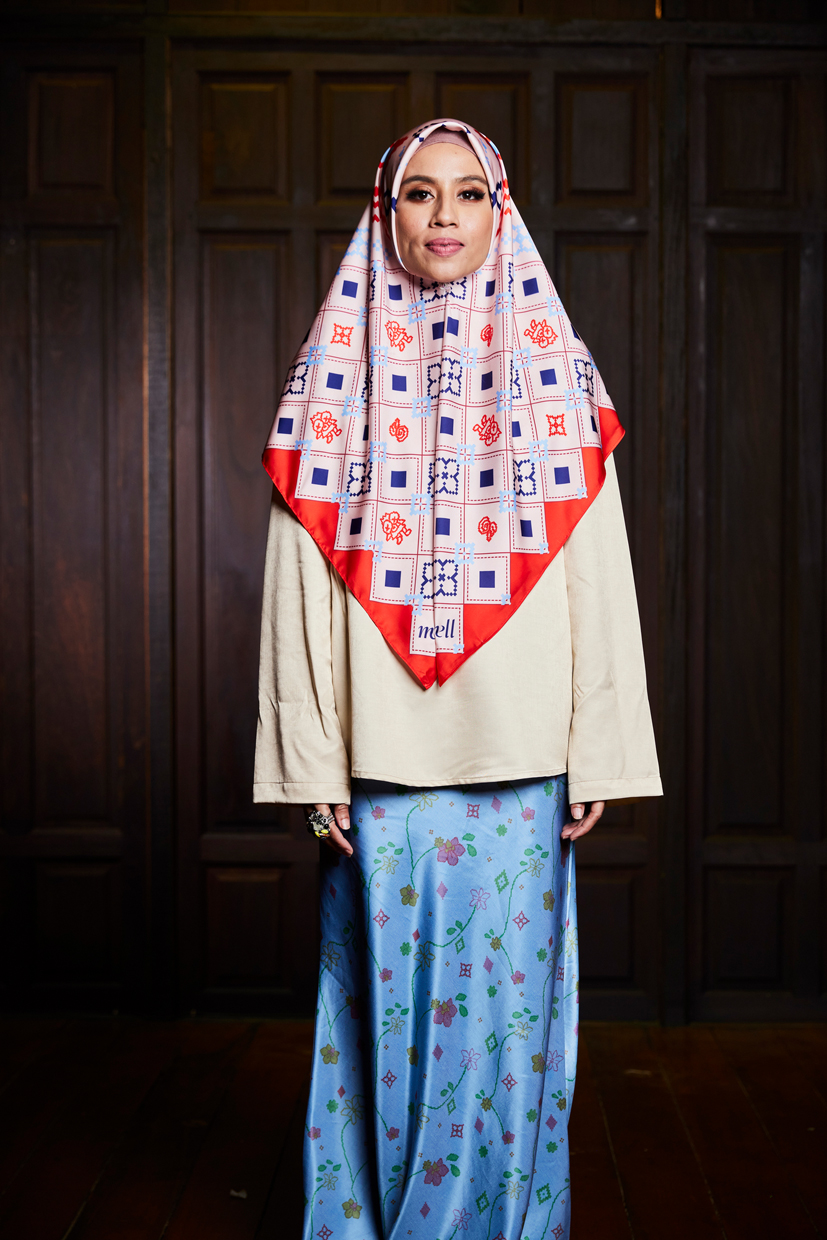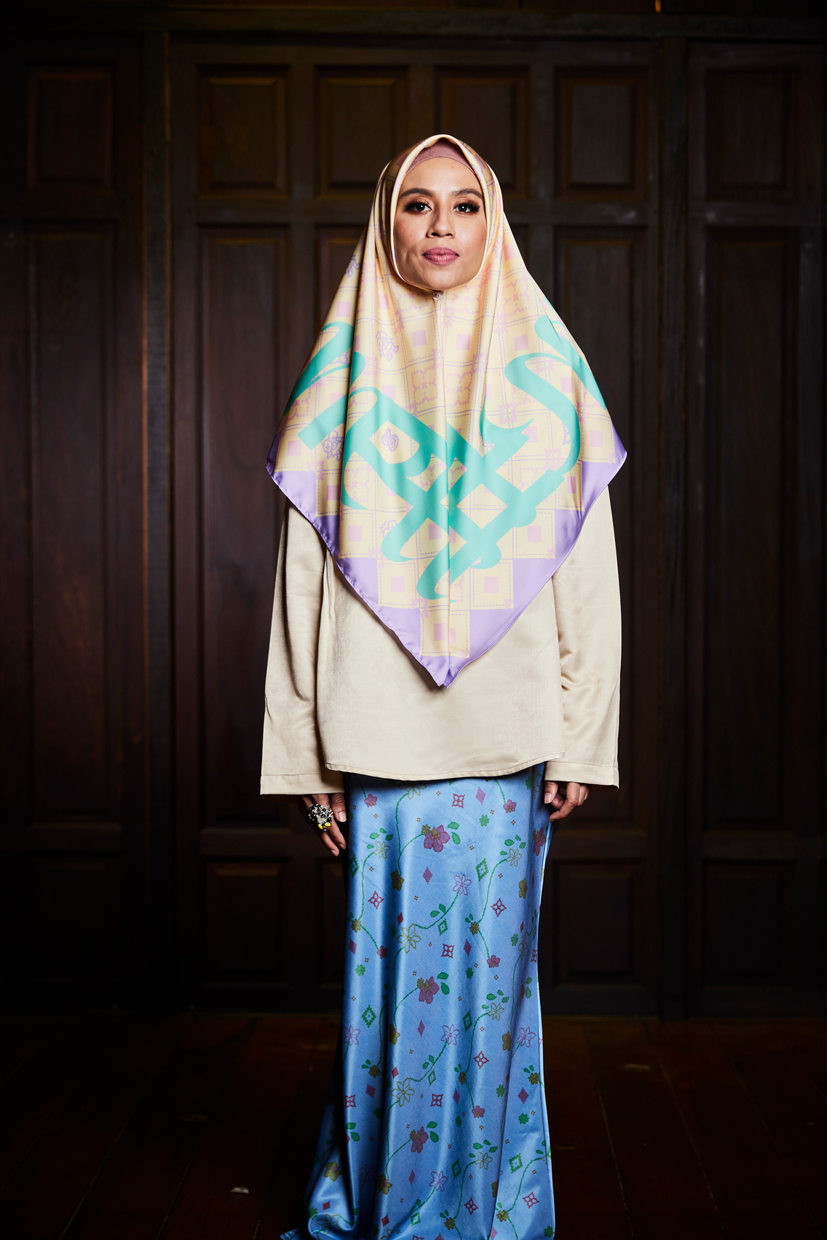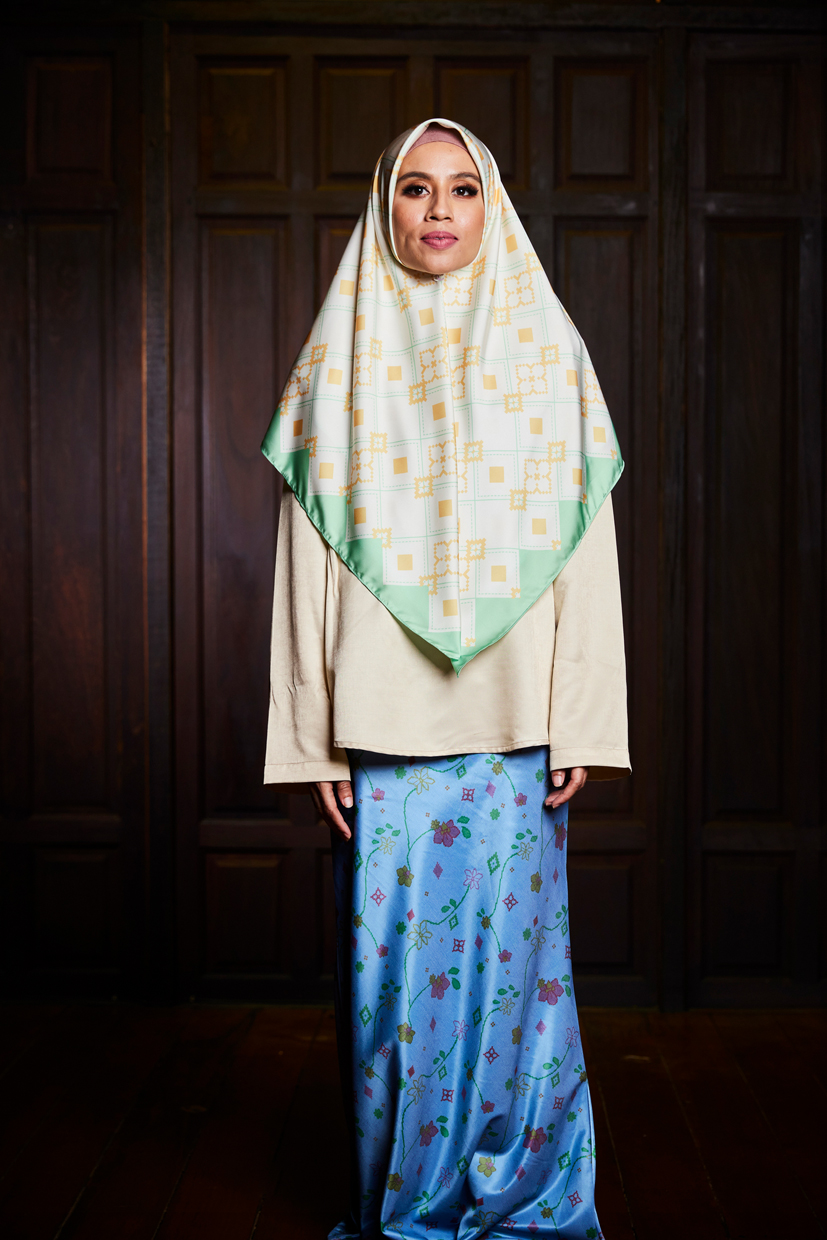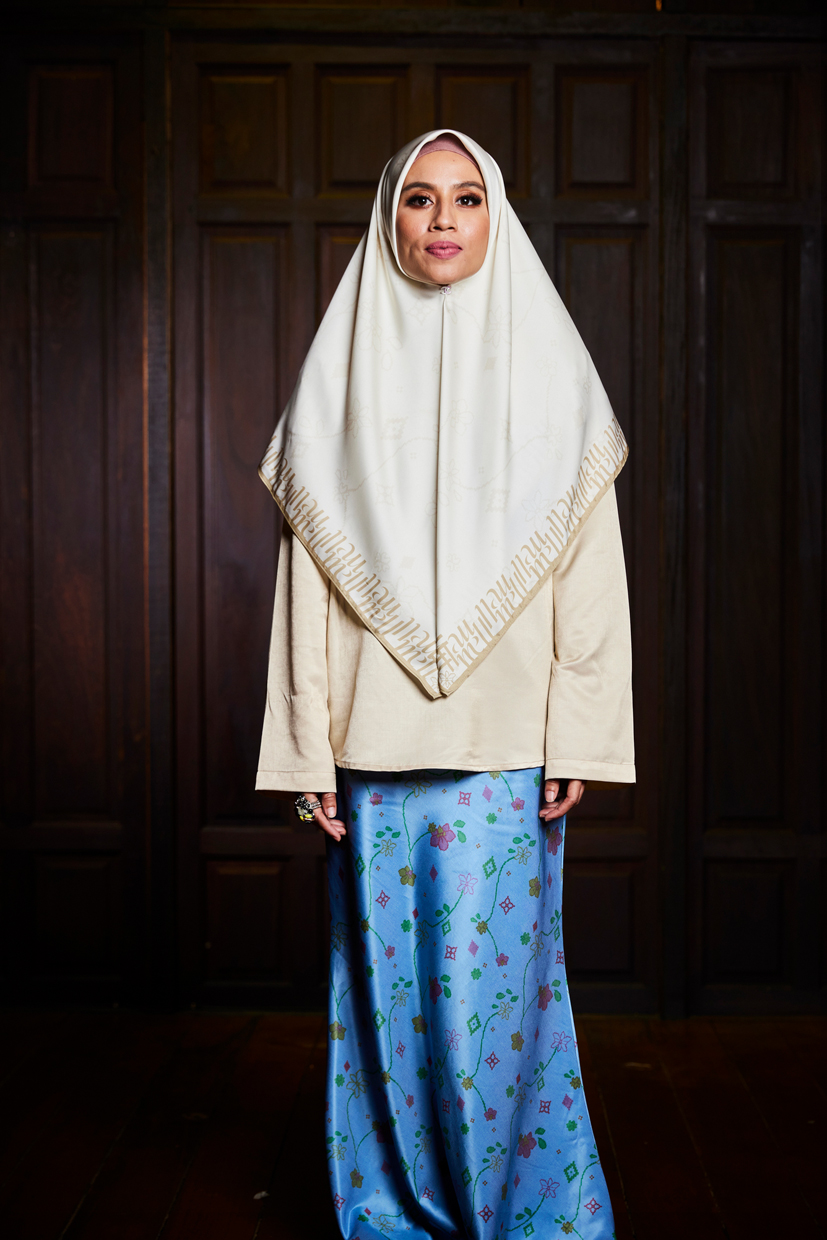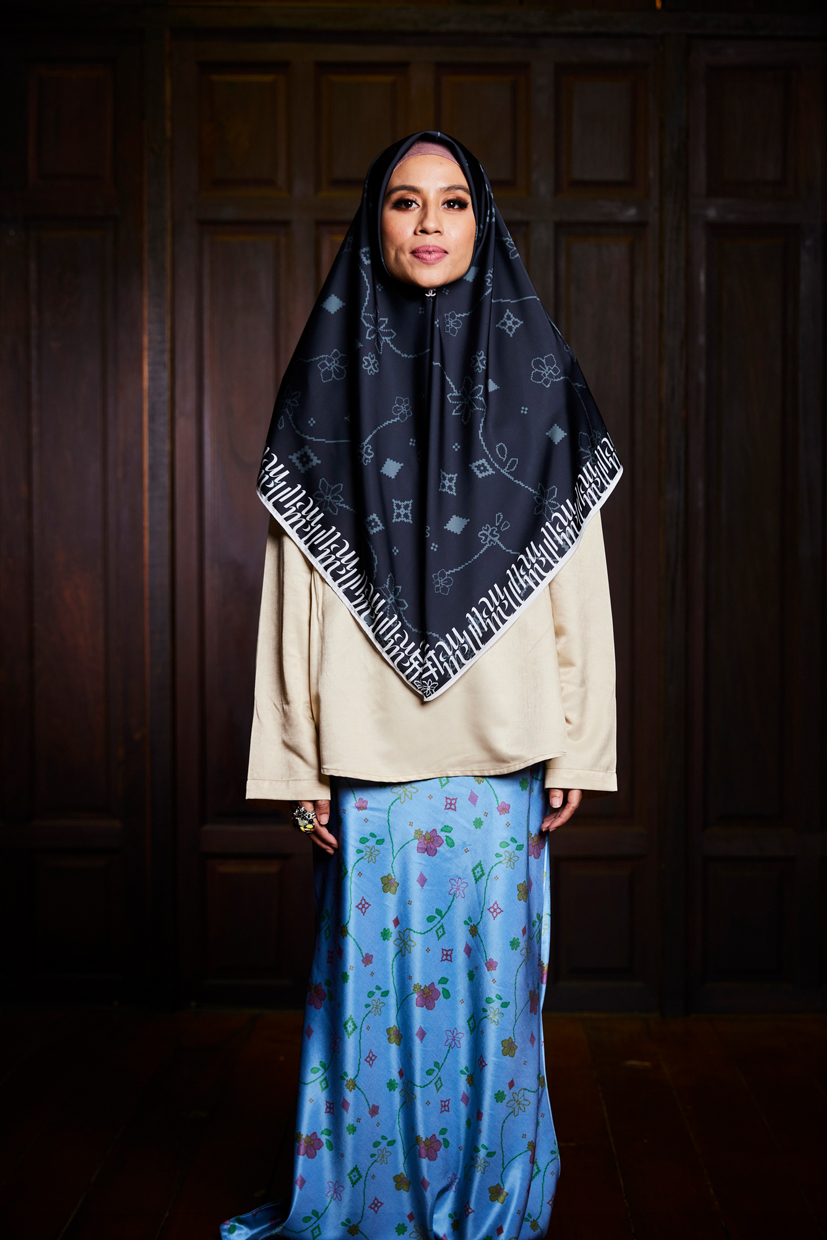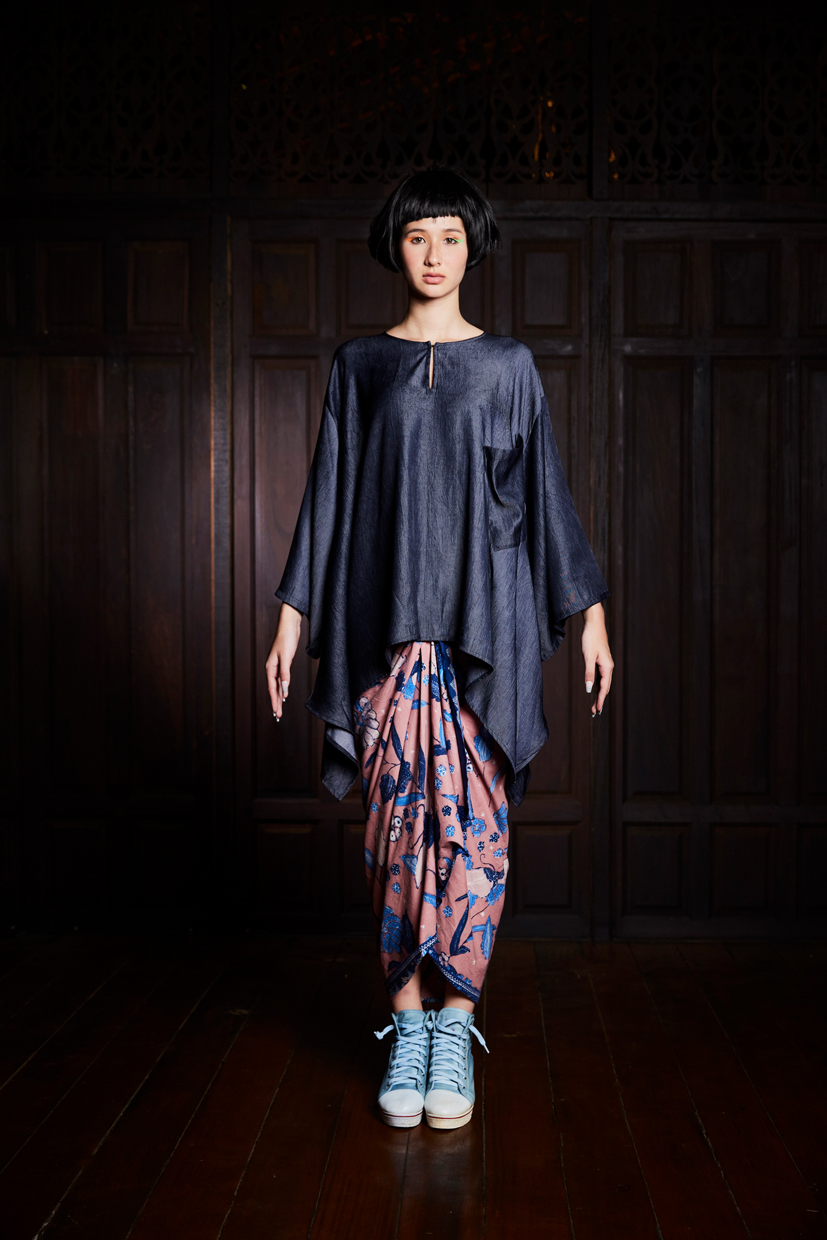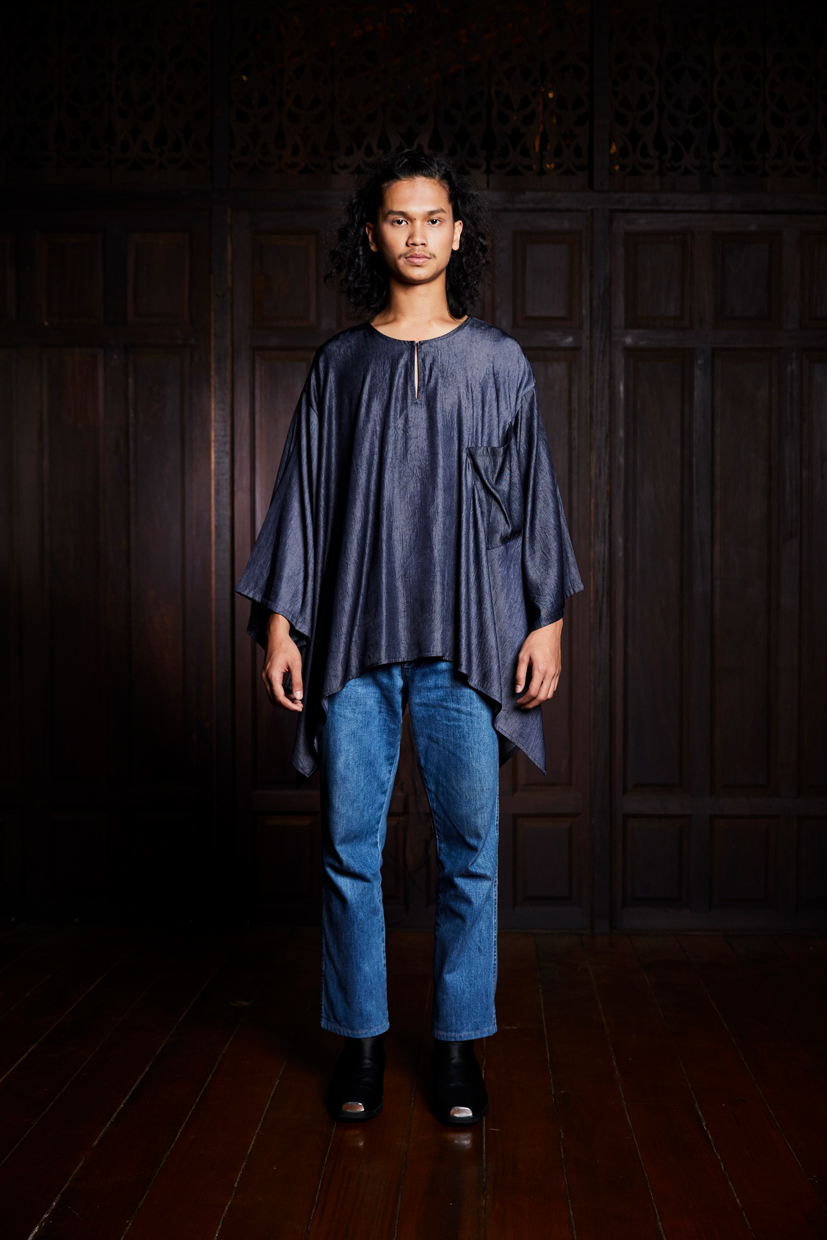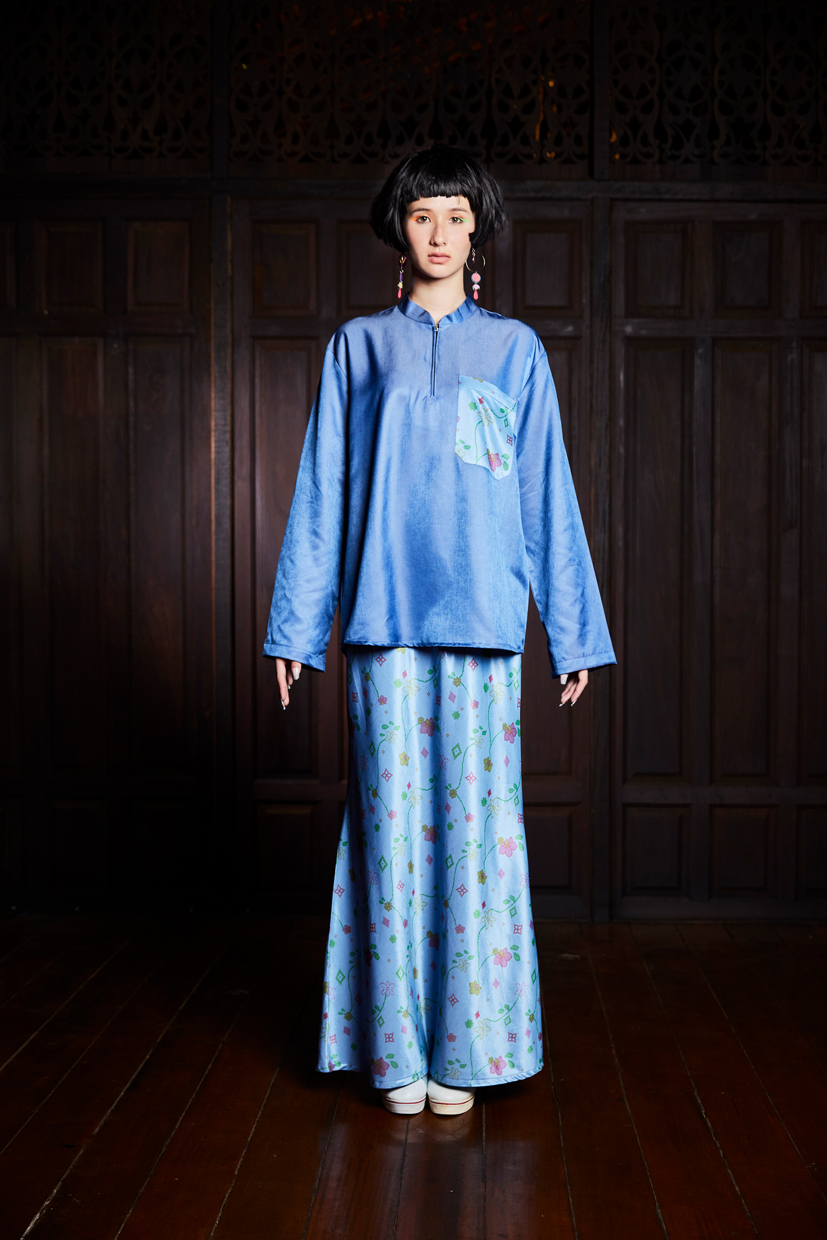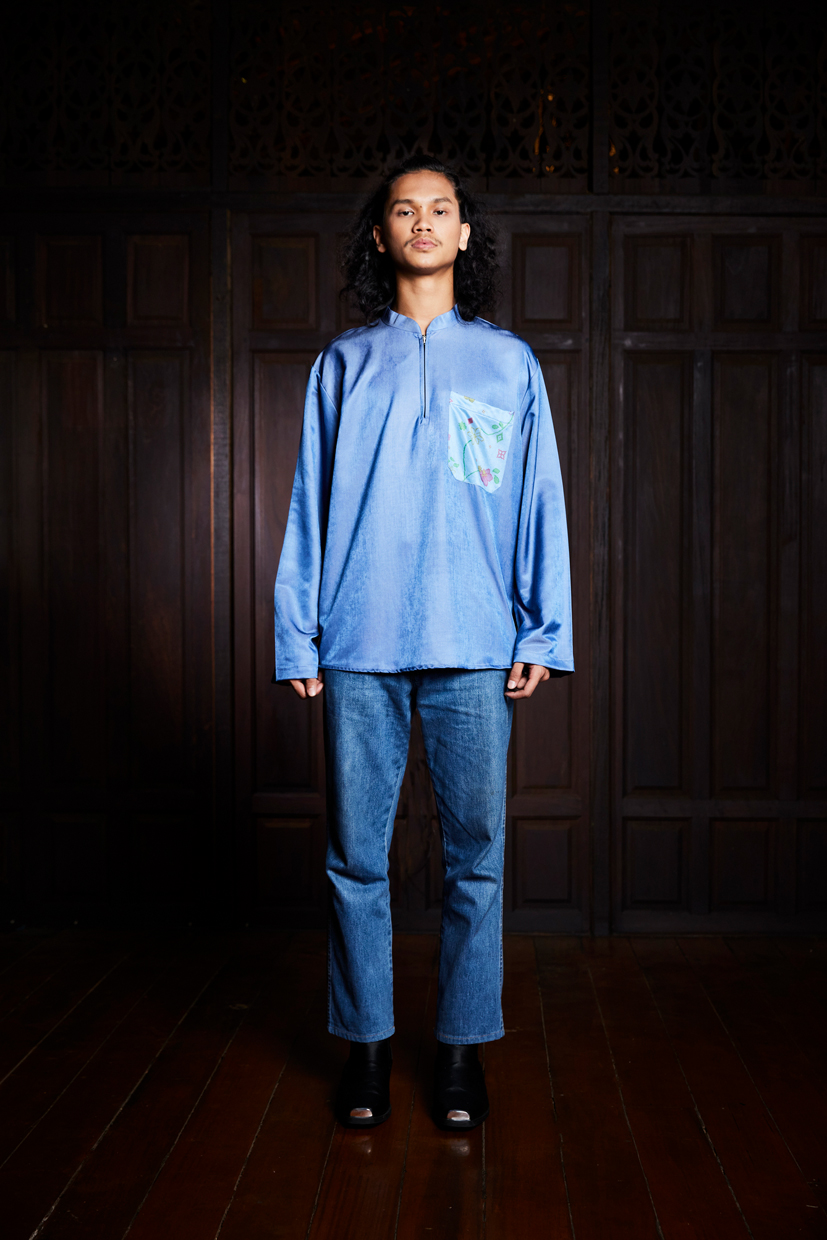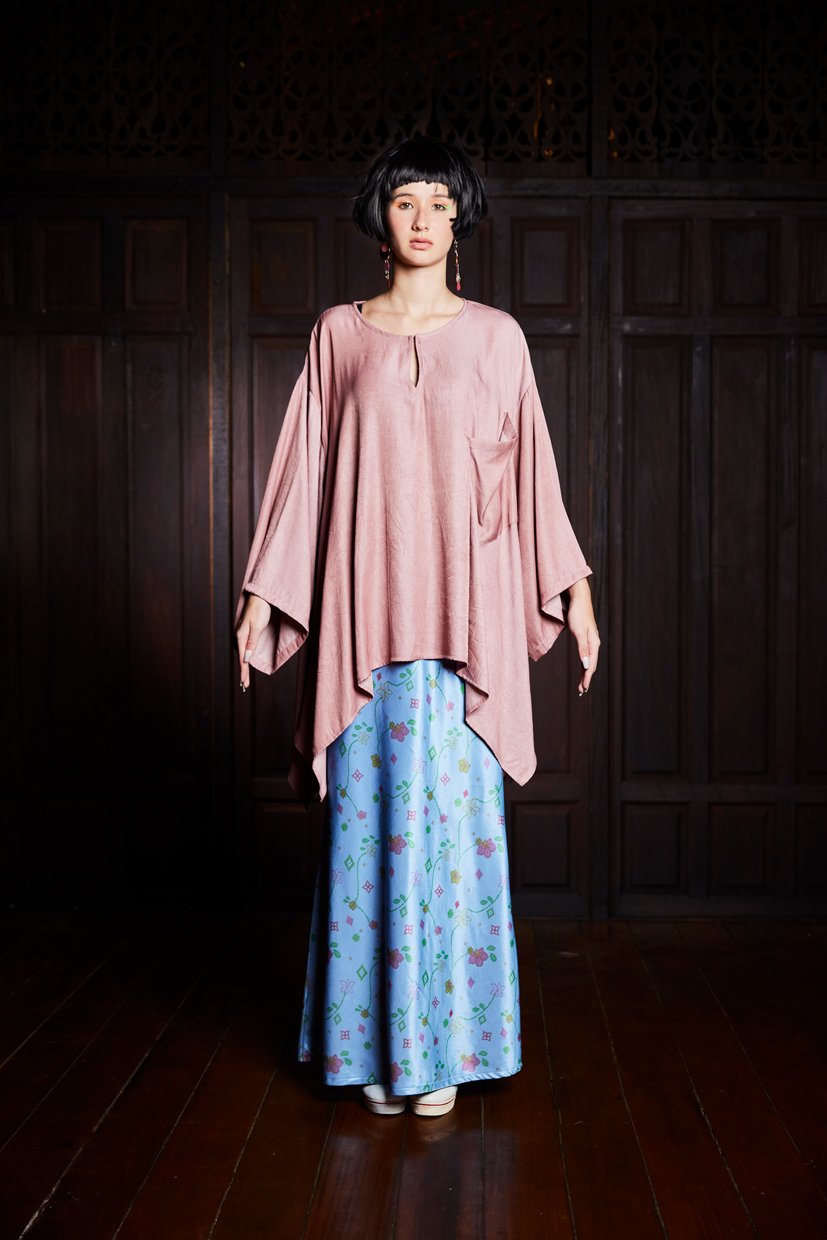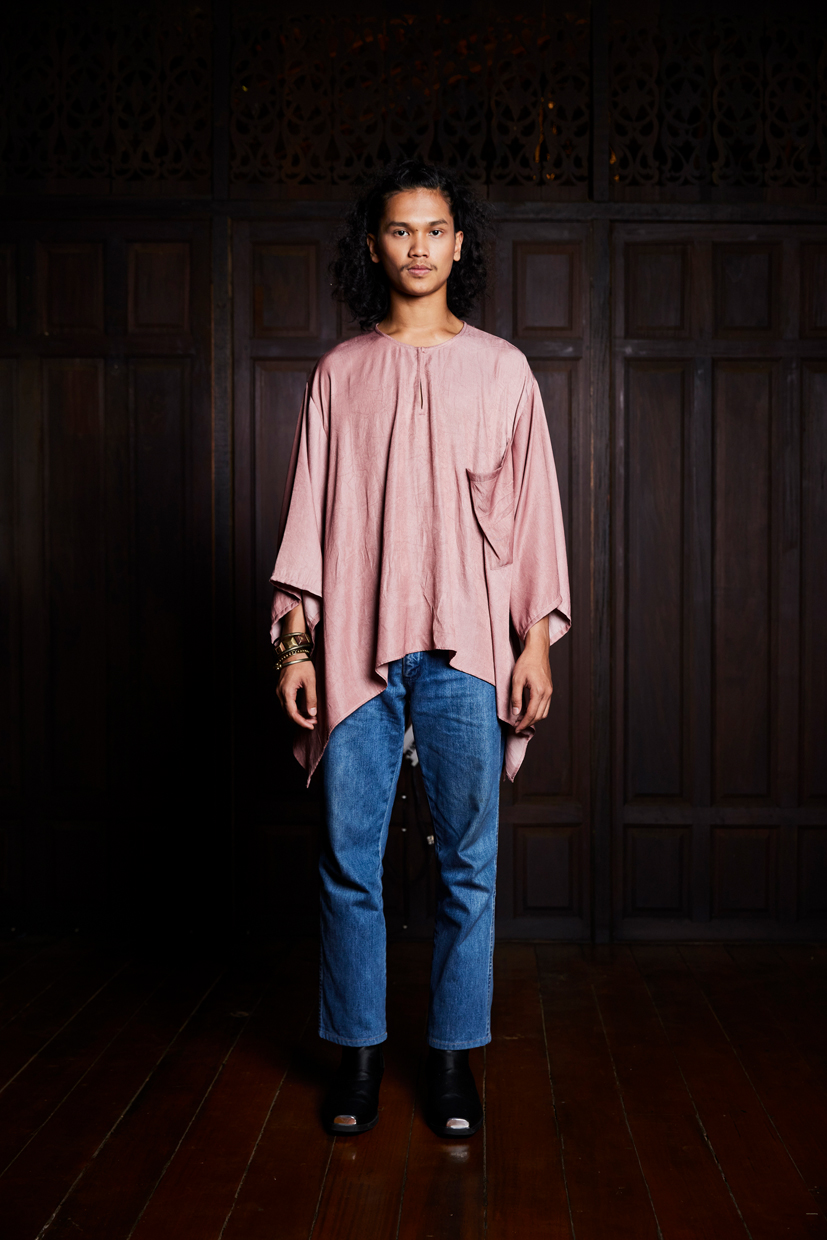 'Mel-riah' is Mell's first ever Raya collection, and it seamlessly blends denim with heritage style on the traditional garb. Kaftans, on the other hand, are refreshed with unique prints and embellished with intricate beadwork, while in-house prints decorate a range of lightweight scarves. Above all, the collection strives to be gender-neutral with its co-ed selections that can be worn by anyone and styled in any way they feel fit.
Shop here. 
Tom Abang Saufi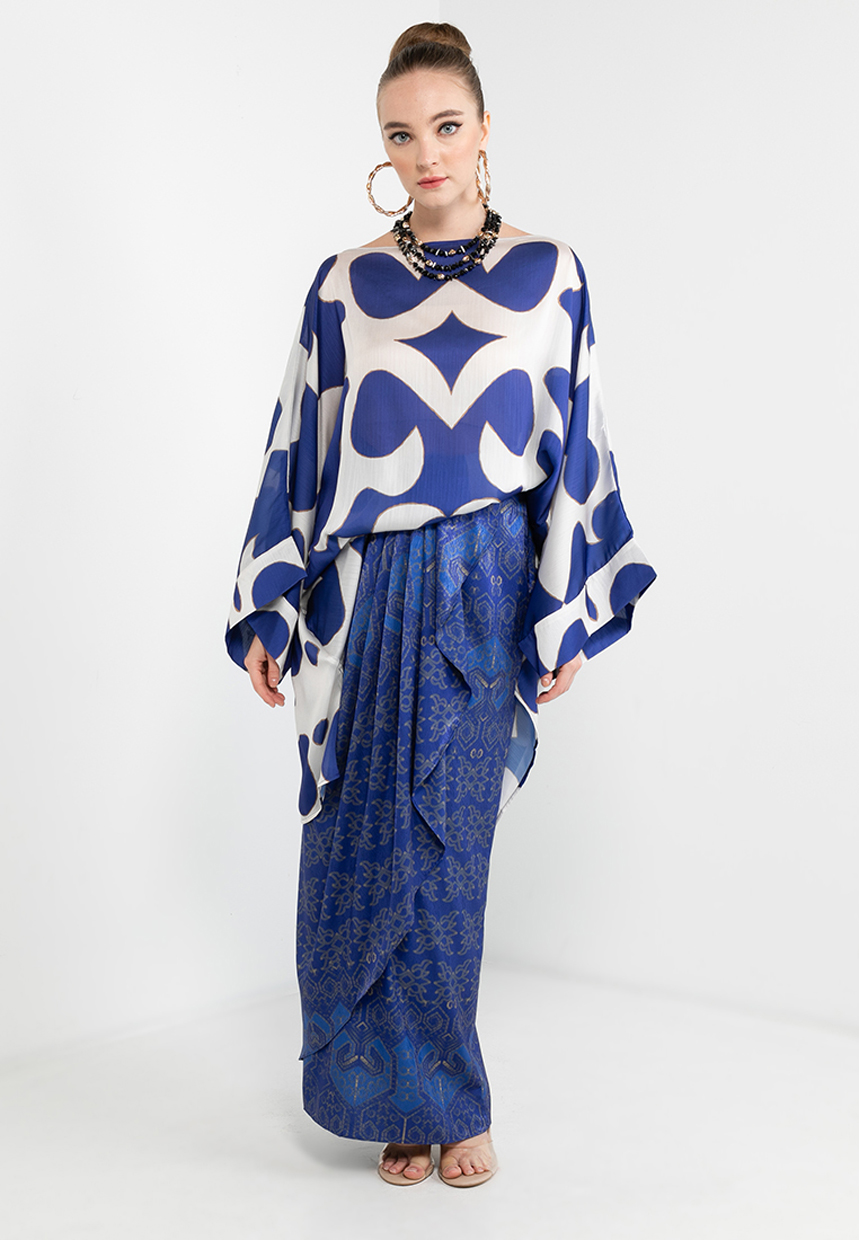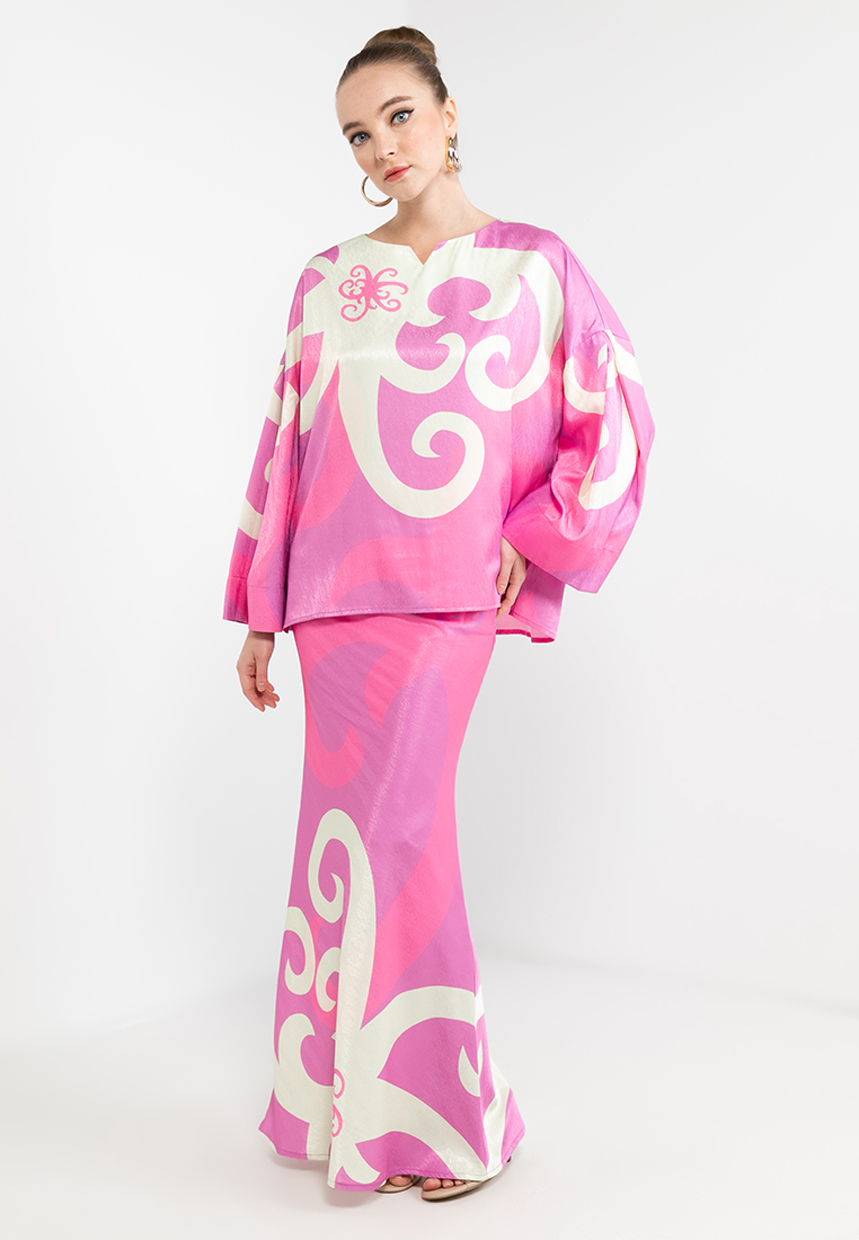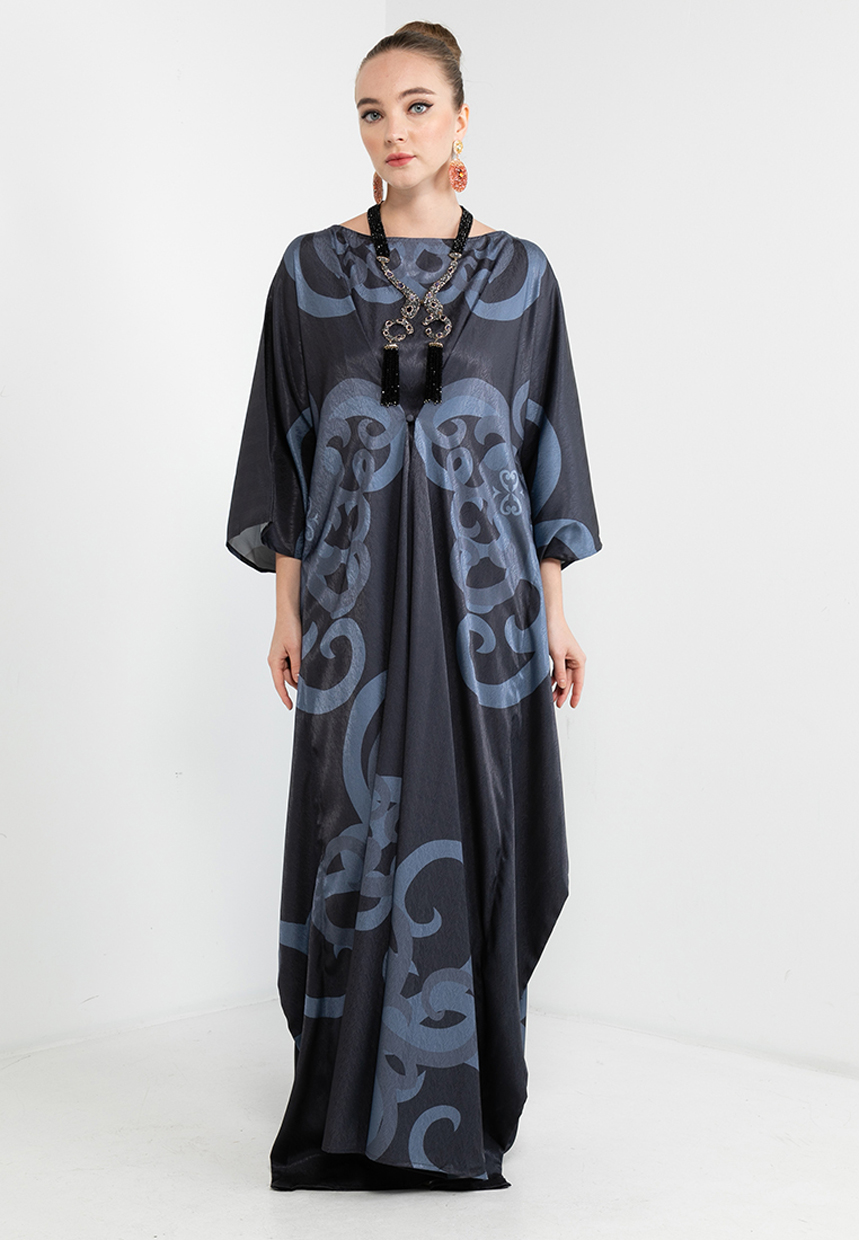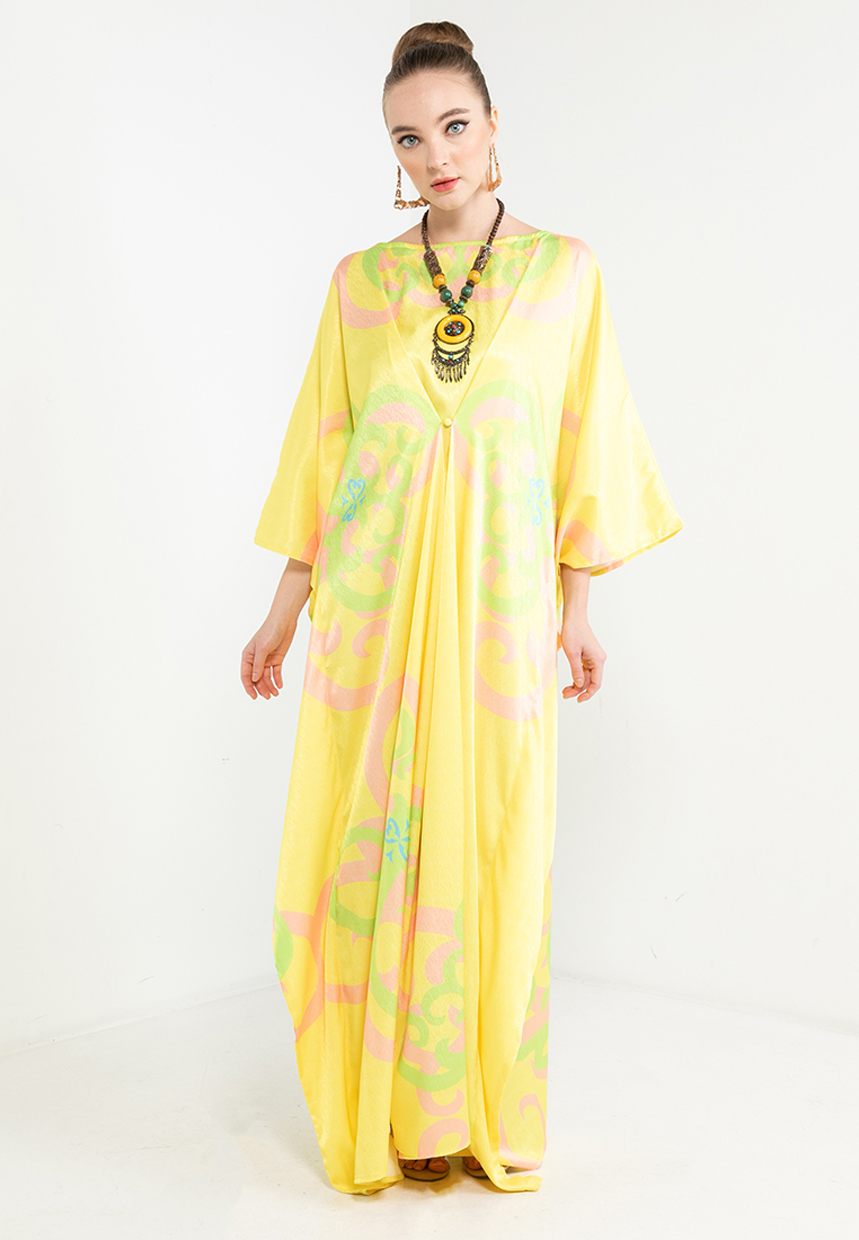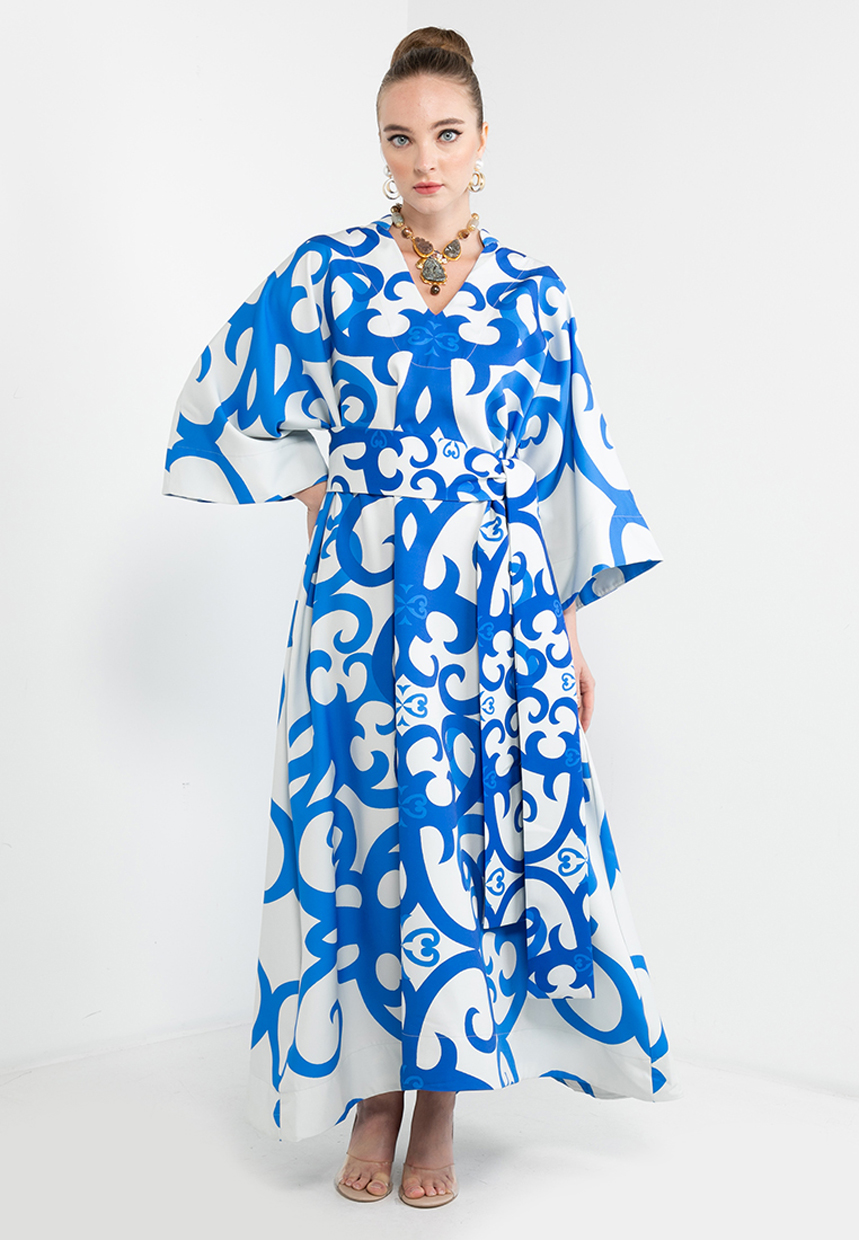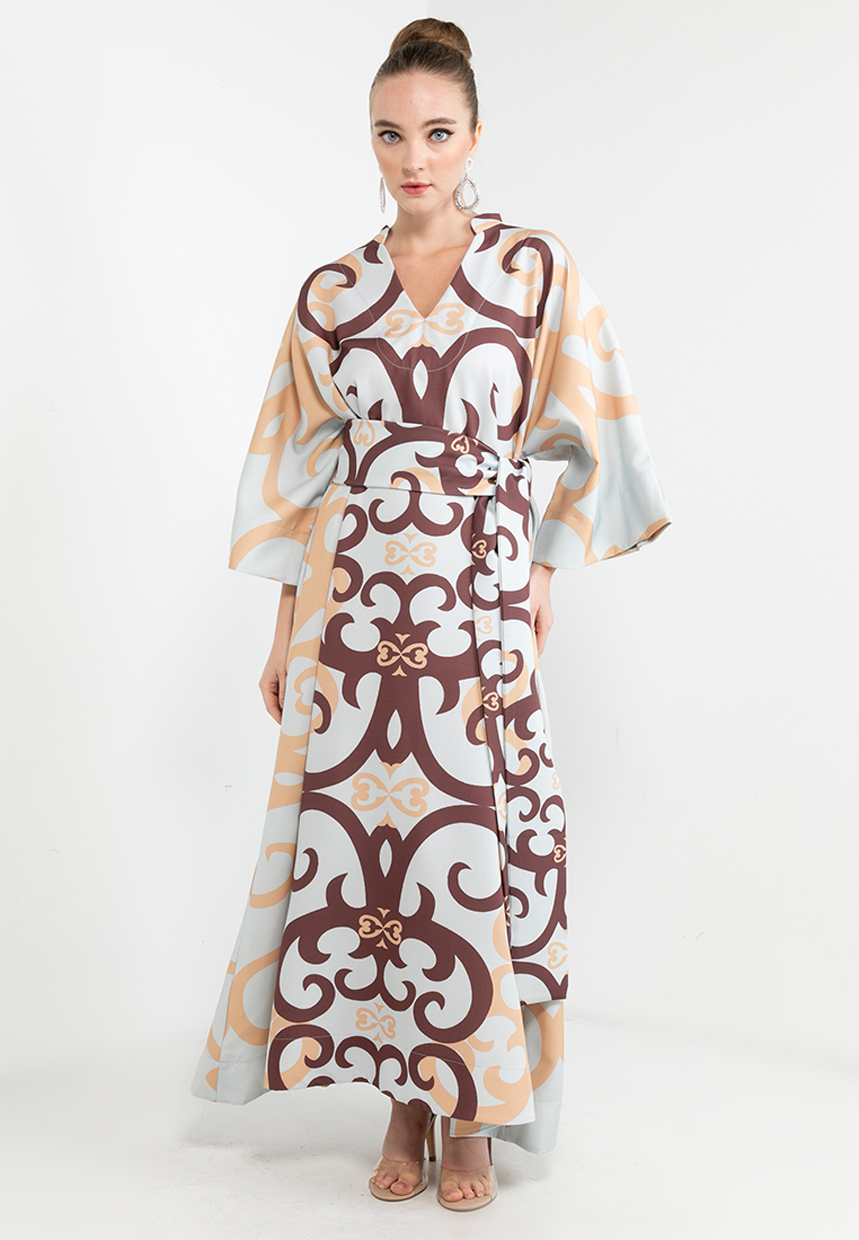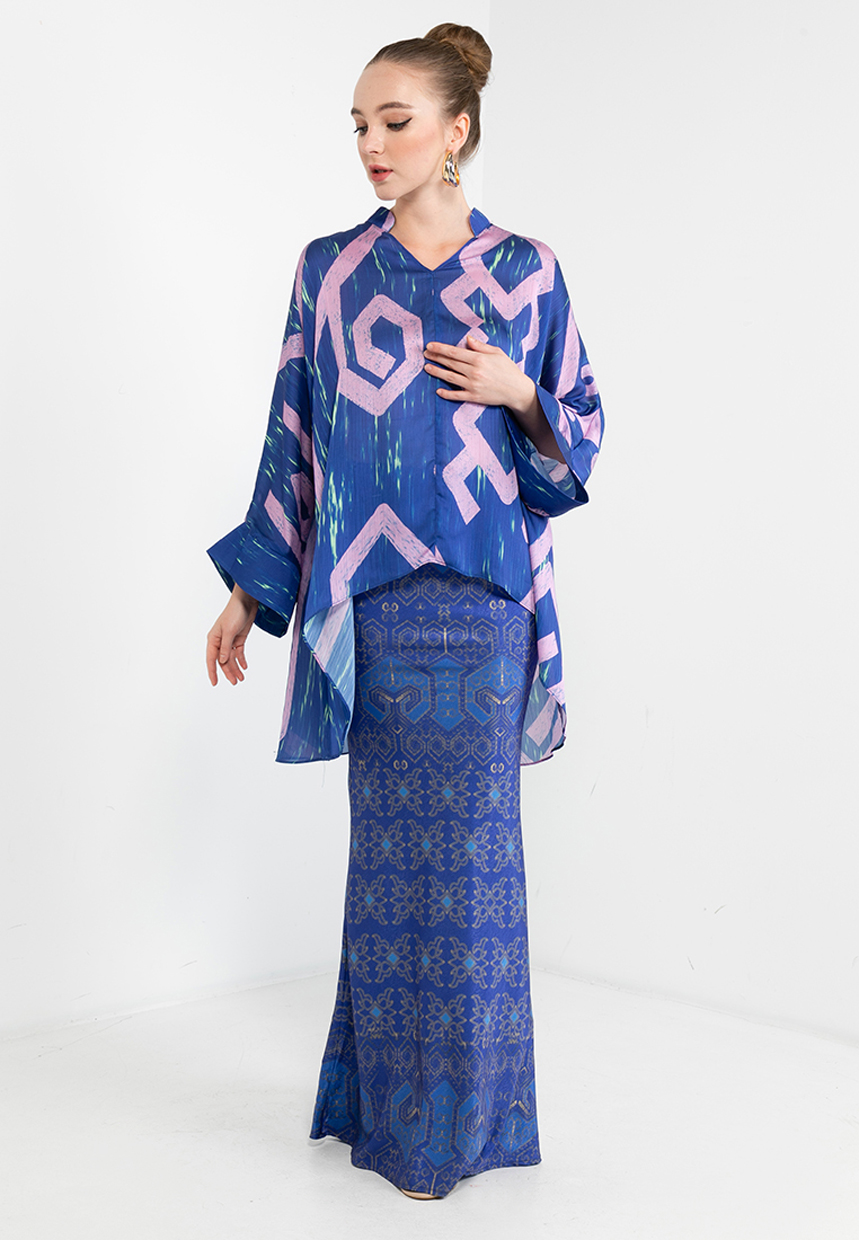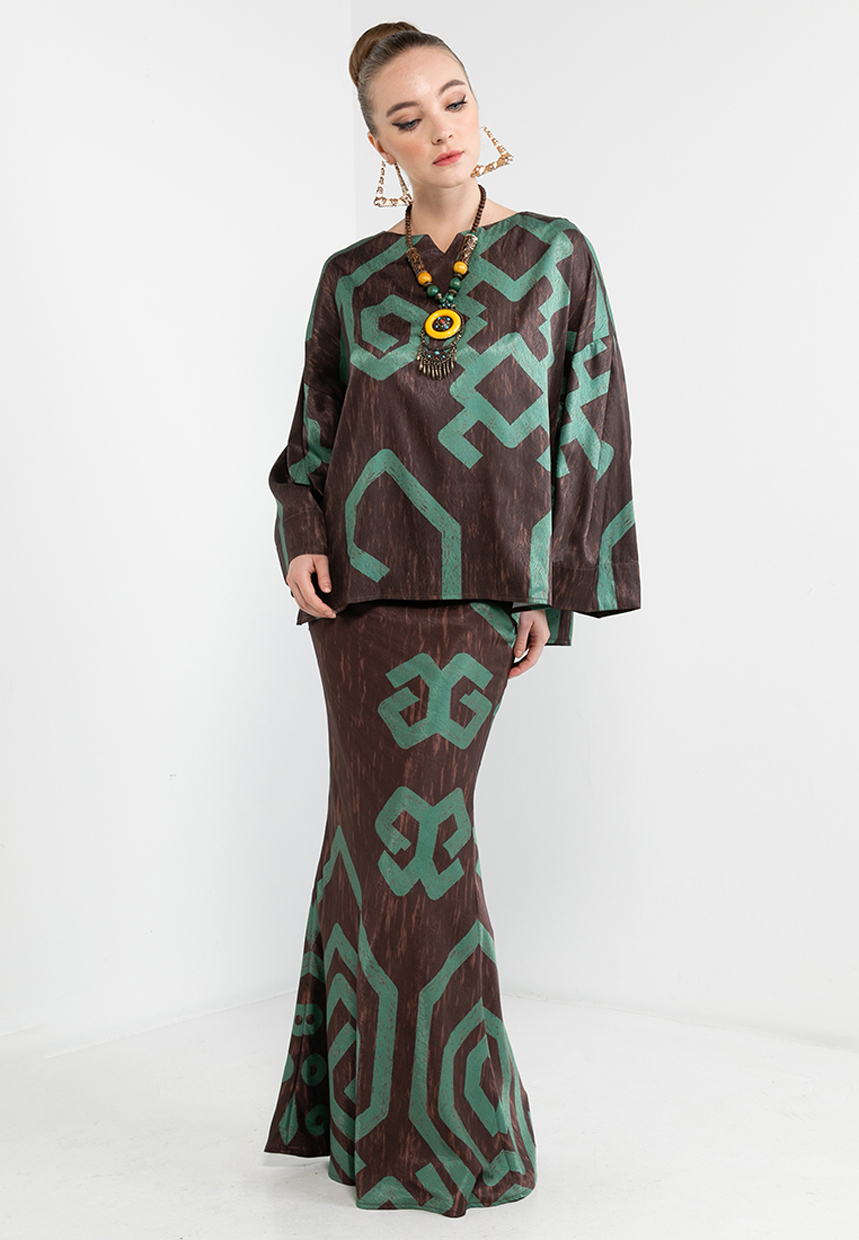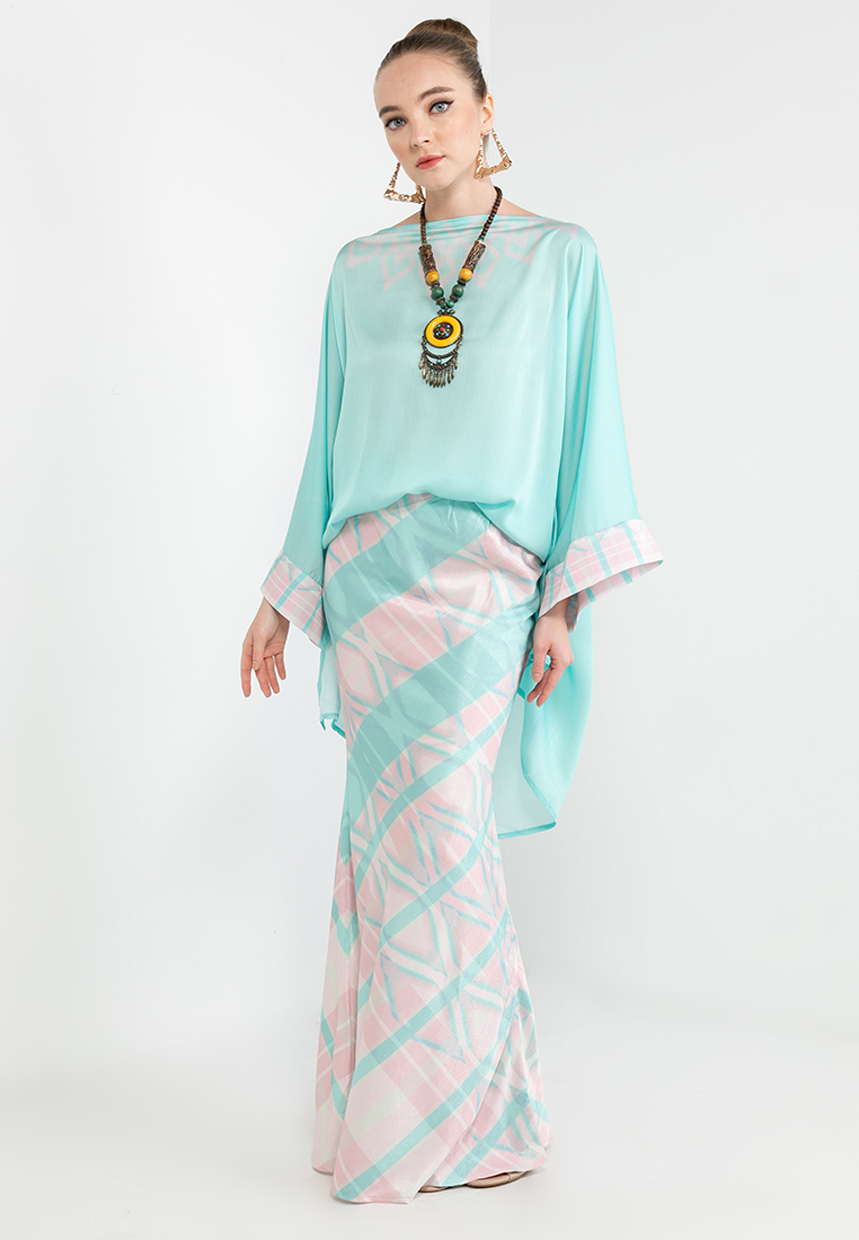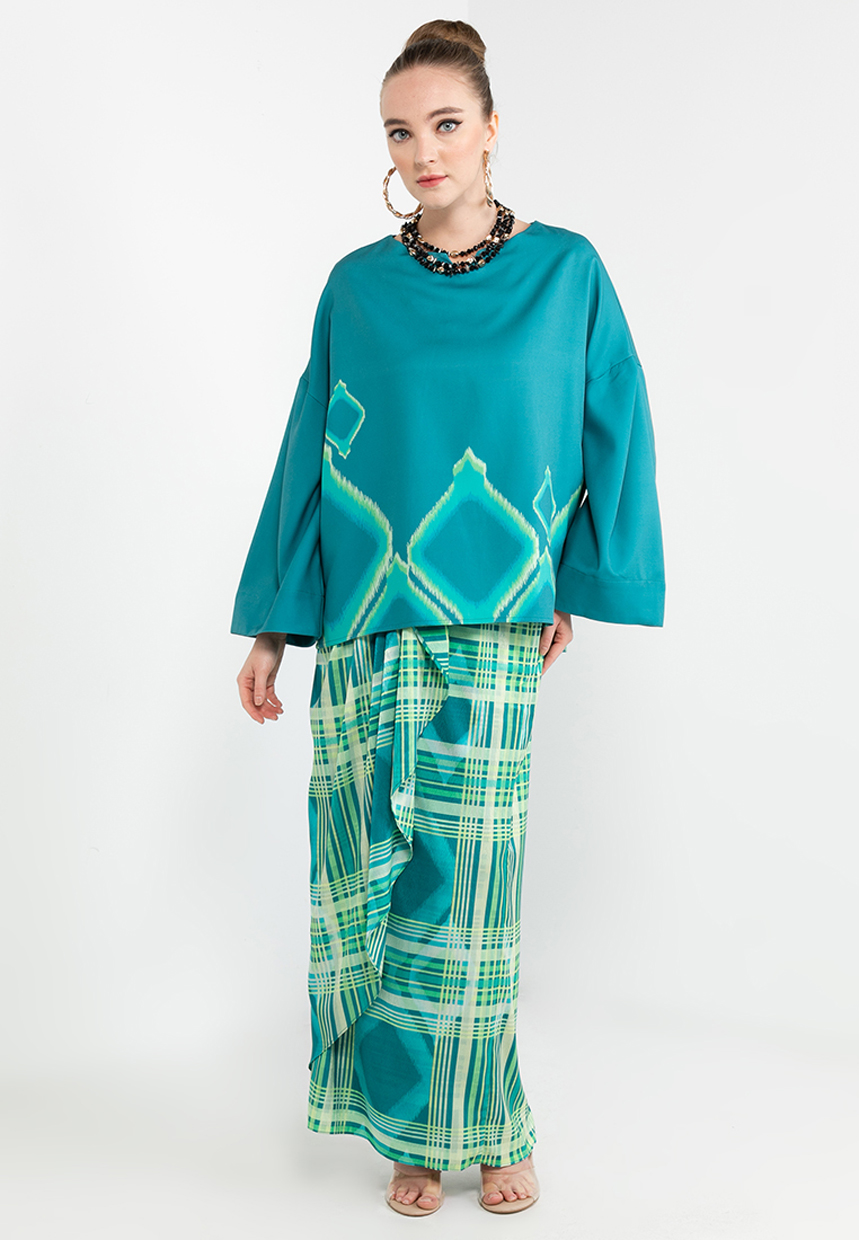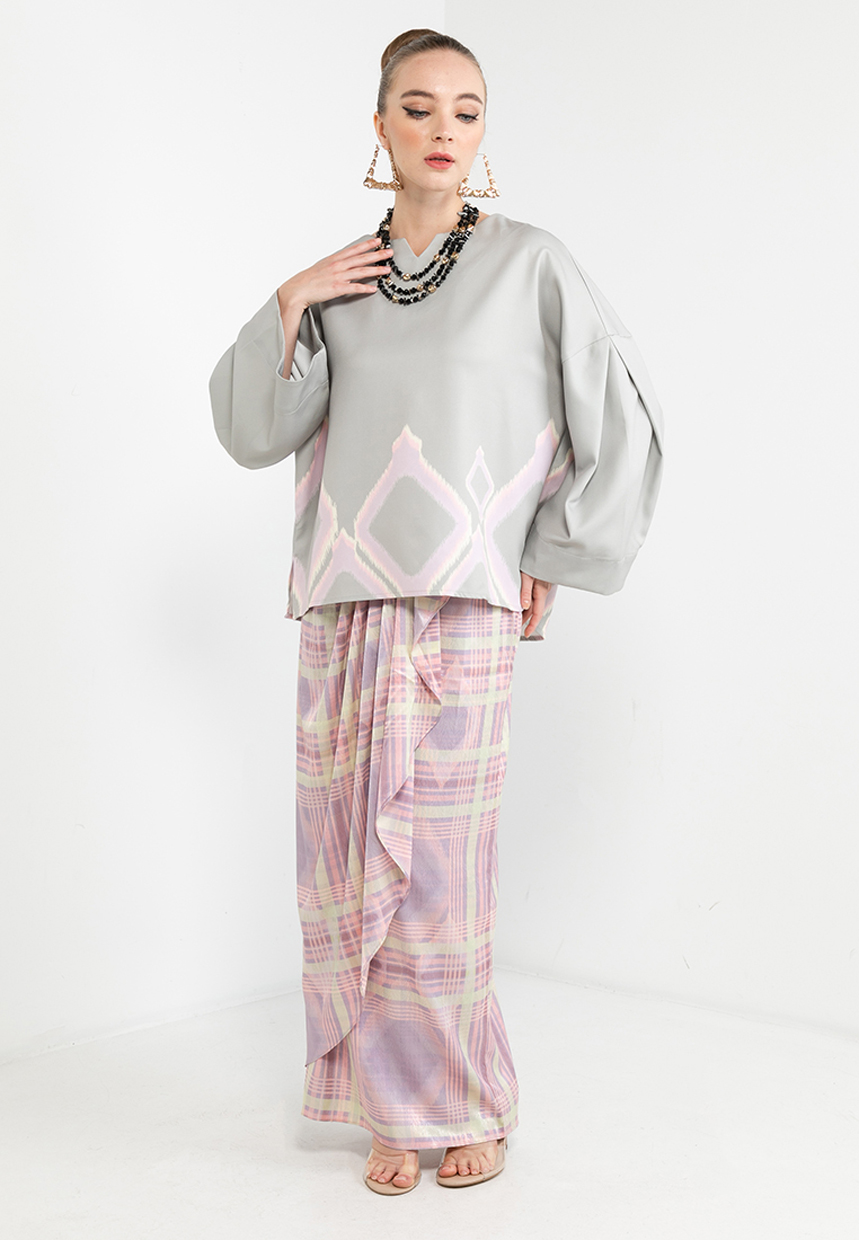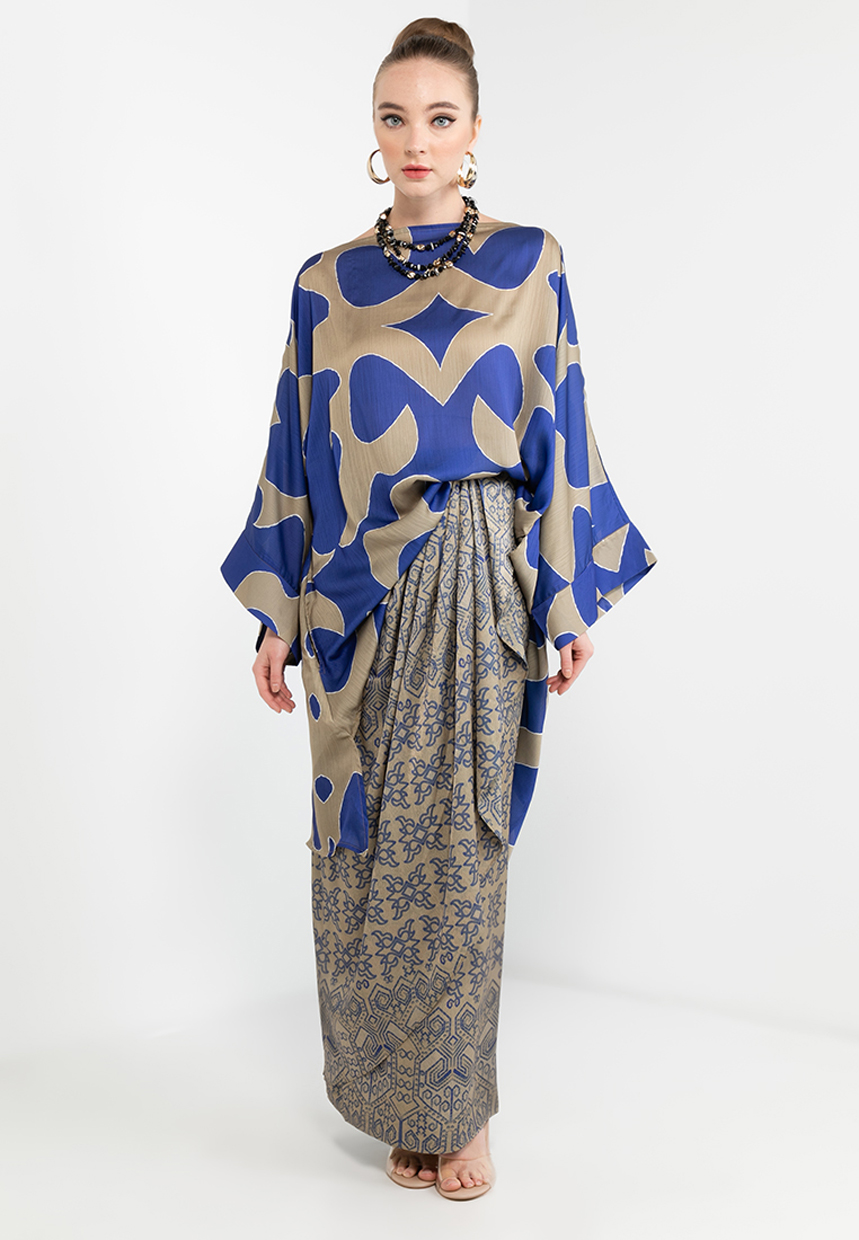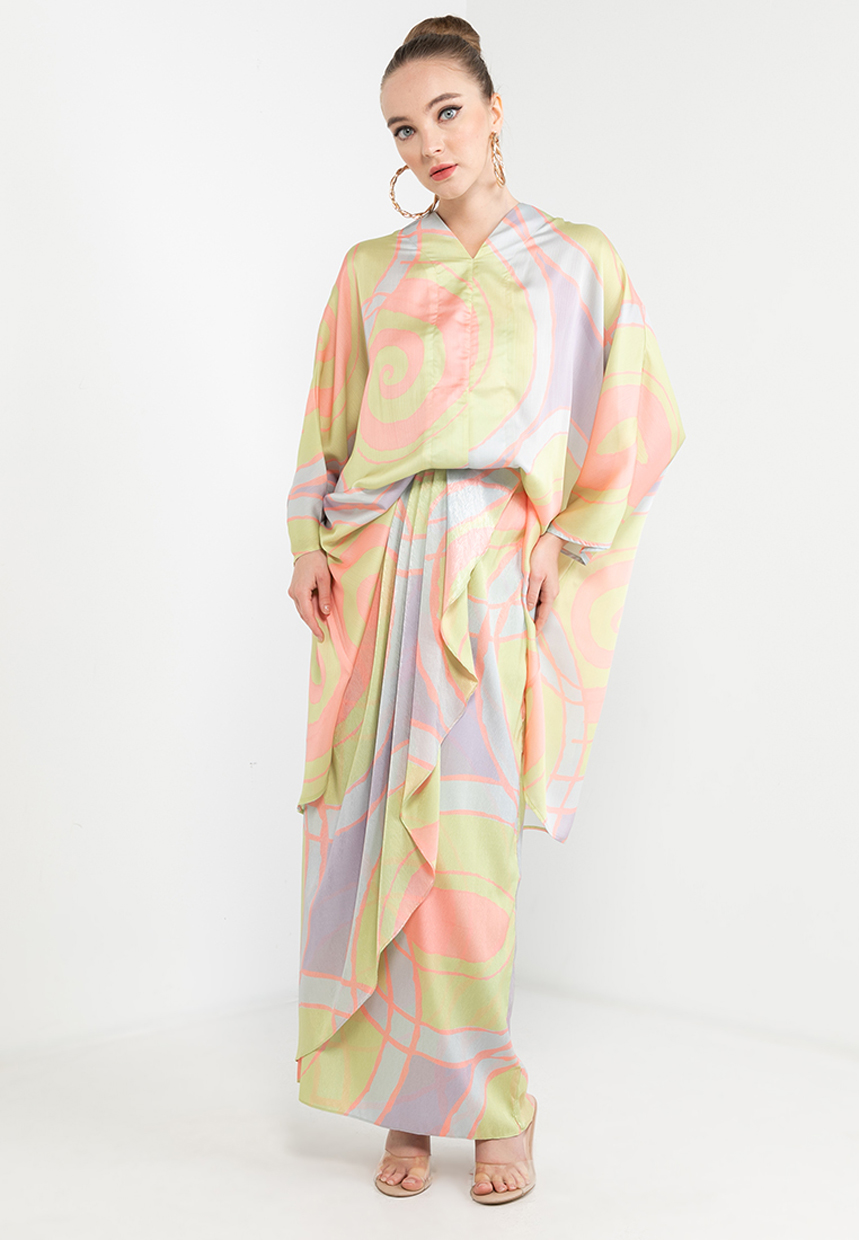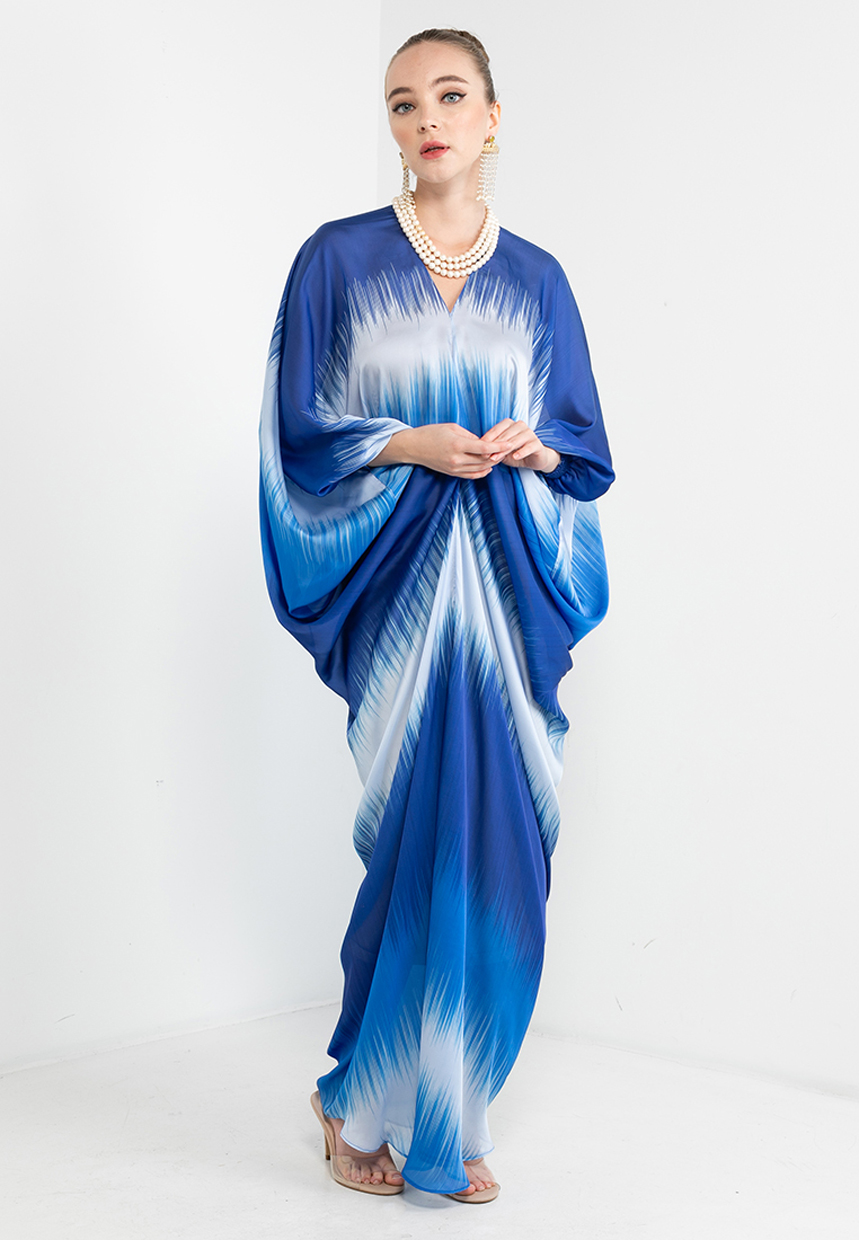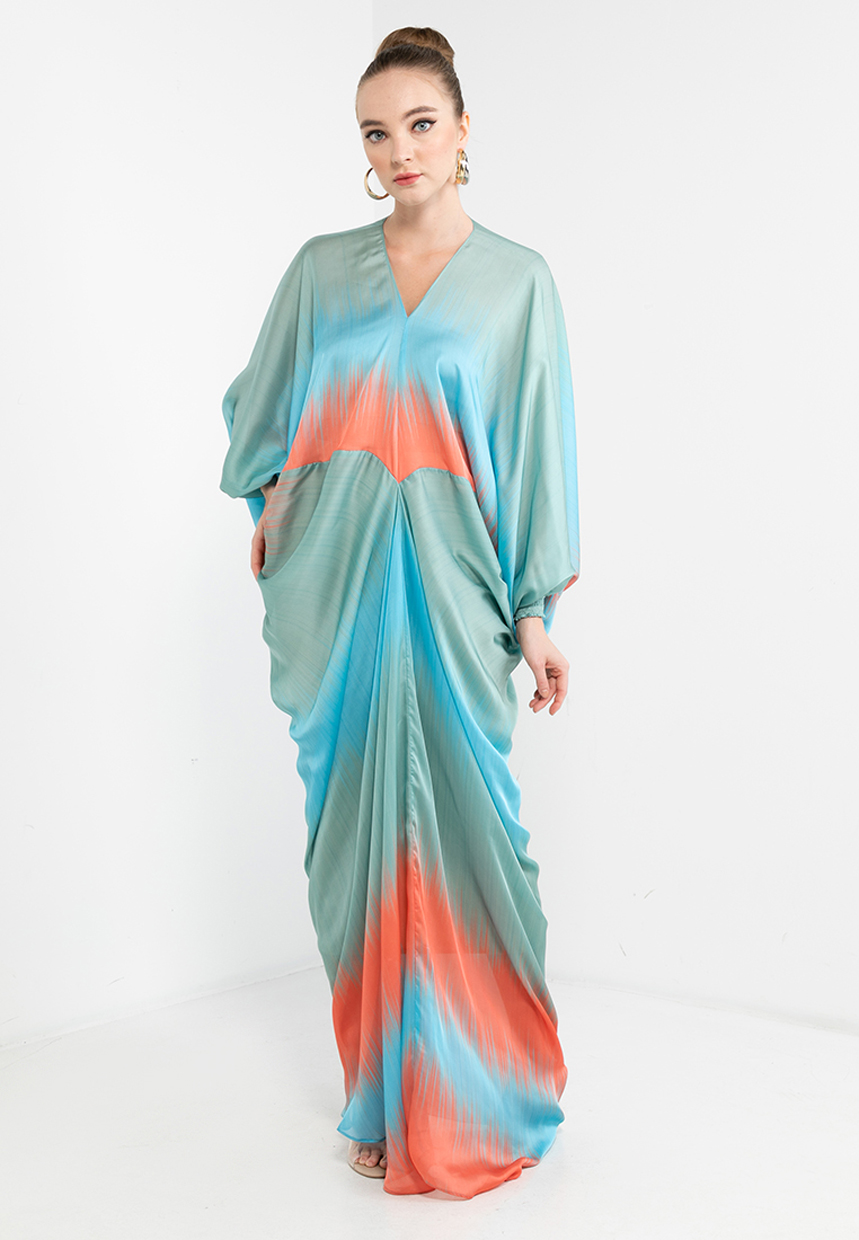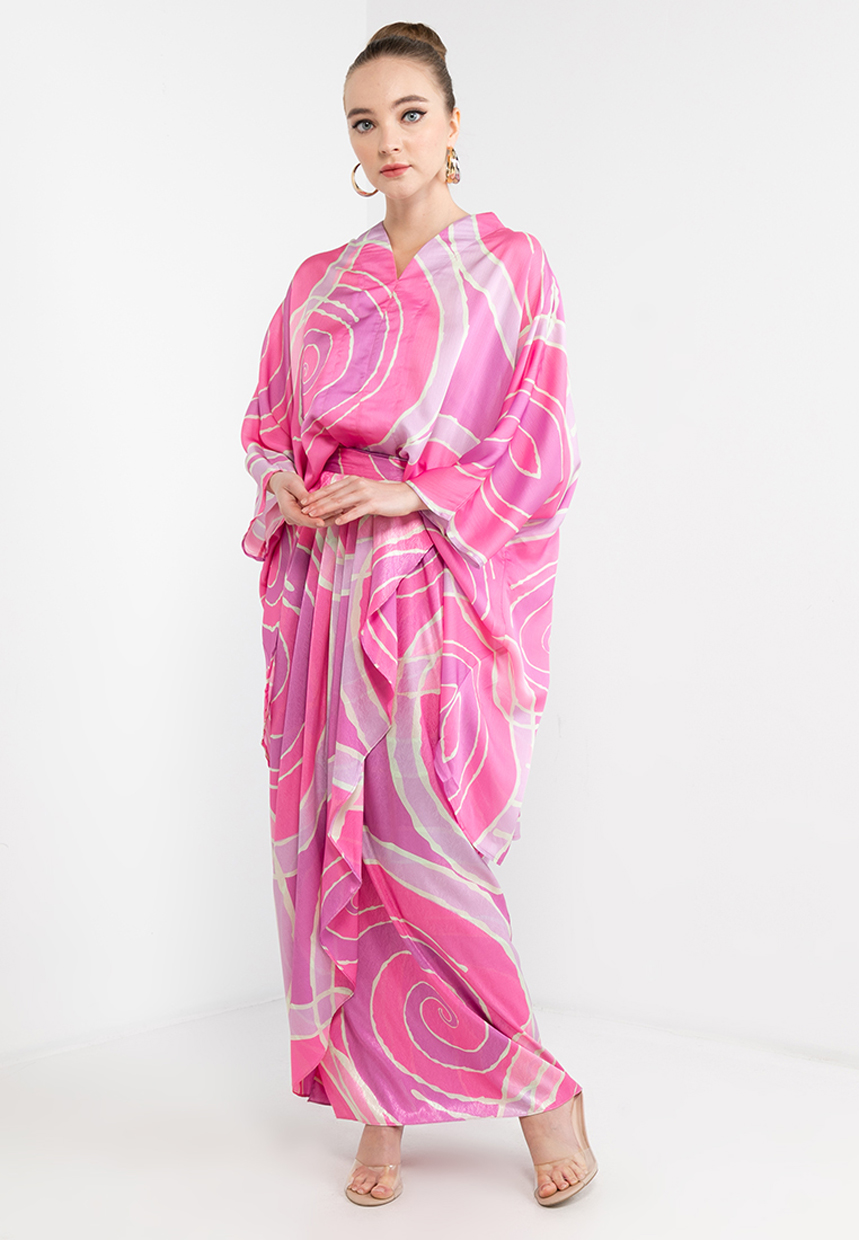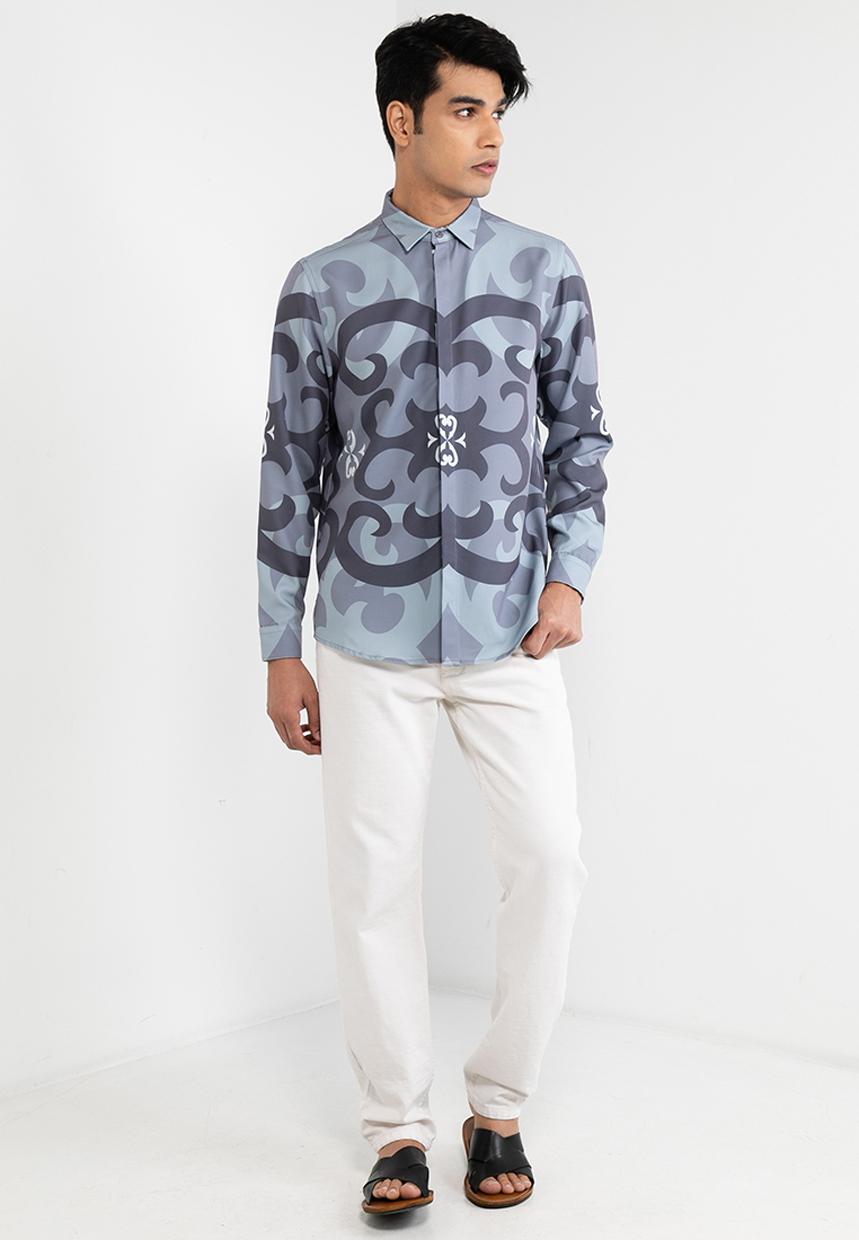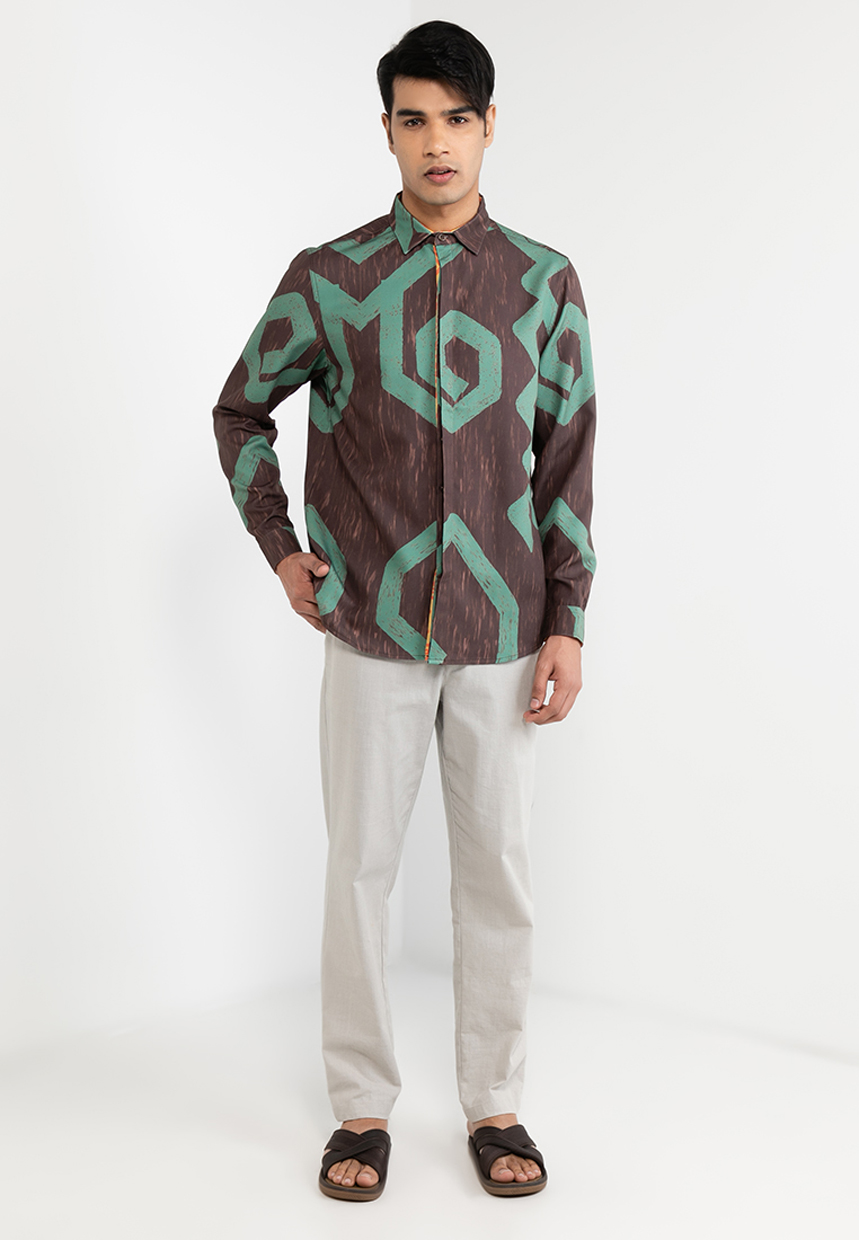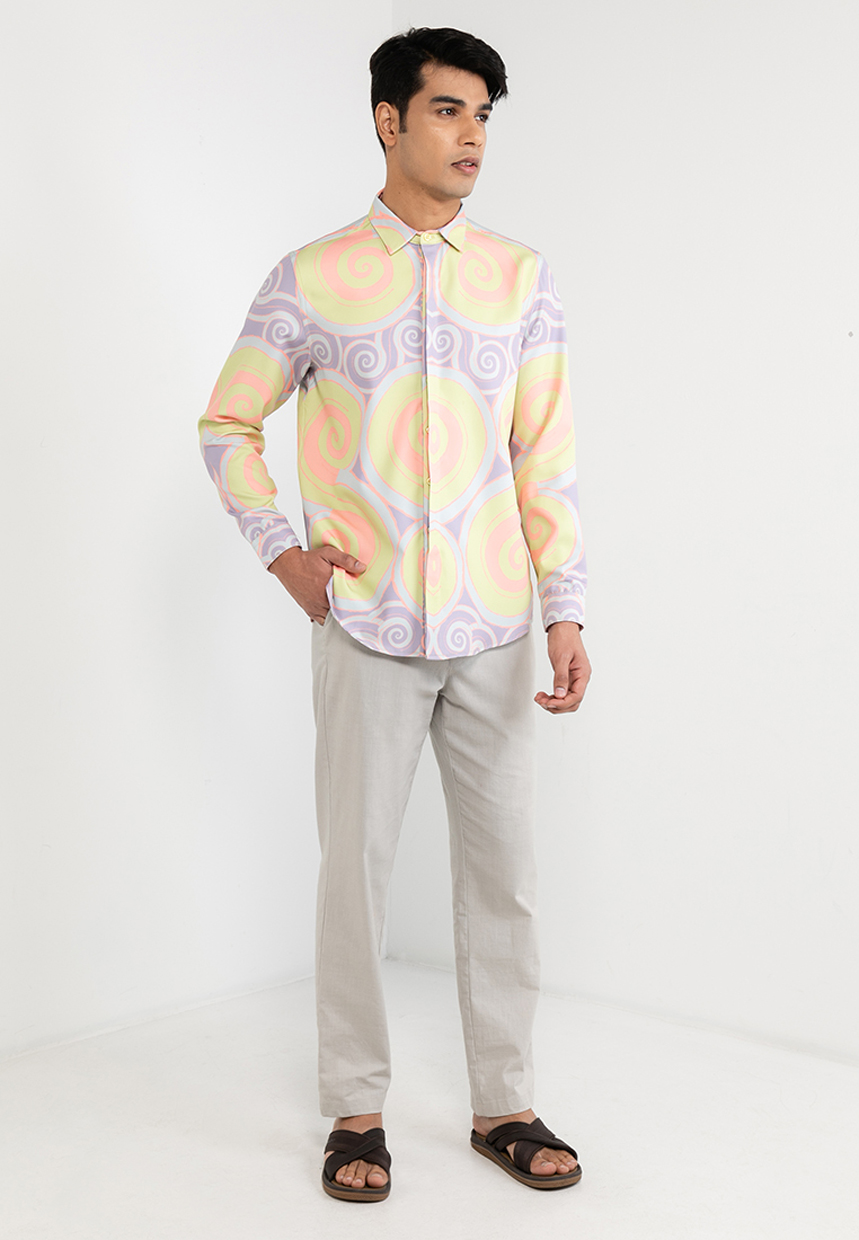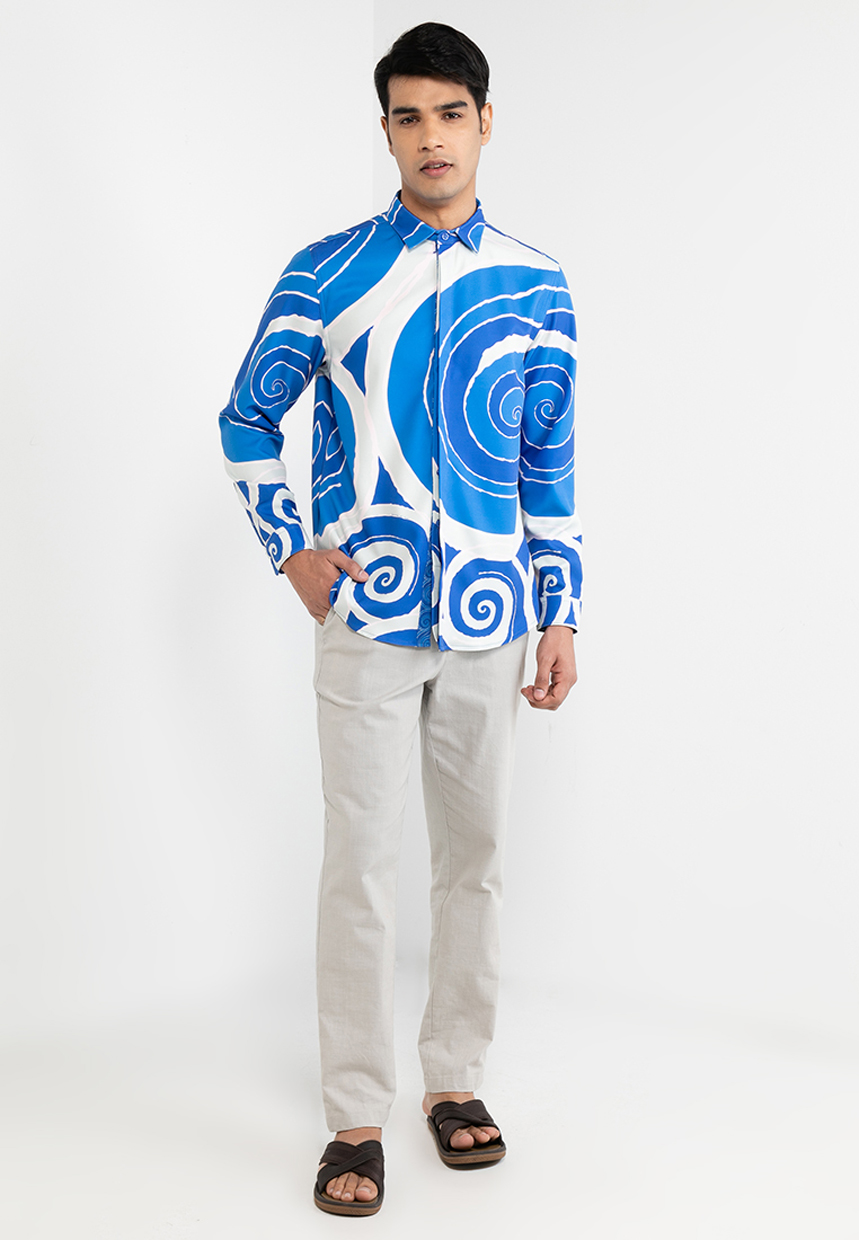 If you're all about traditional motifs, the 'Trichic' collection is perfect for you as it fuses Malaysian heritage with global ethnic motifs. The line offers elegant kaftans, modern baju kurungs, and batik shirts in earthy tones with pops of pink and yellow, all with a rock and roll twist. For the first time, batik shirts are also available in luxurious linen, so you can be comfy all day while still looking stylish.
Shop here.
Rizman Ruzaini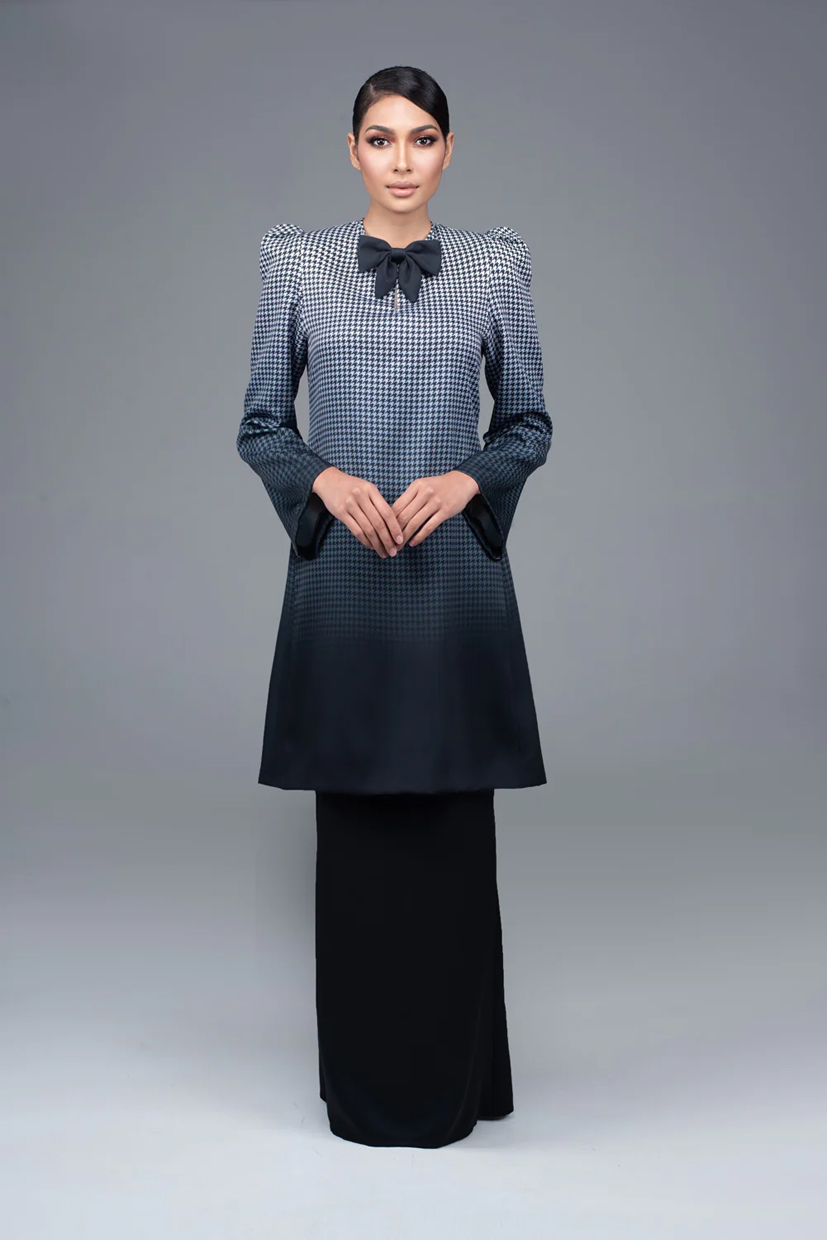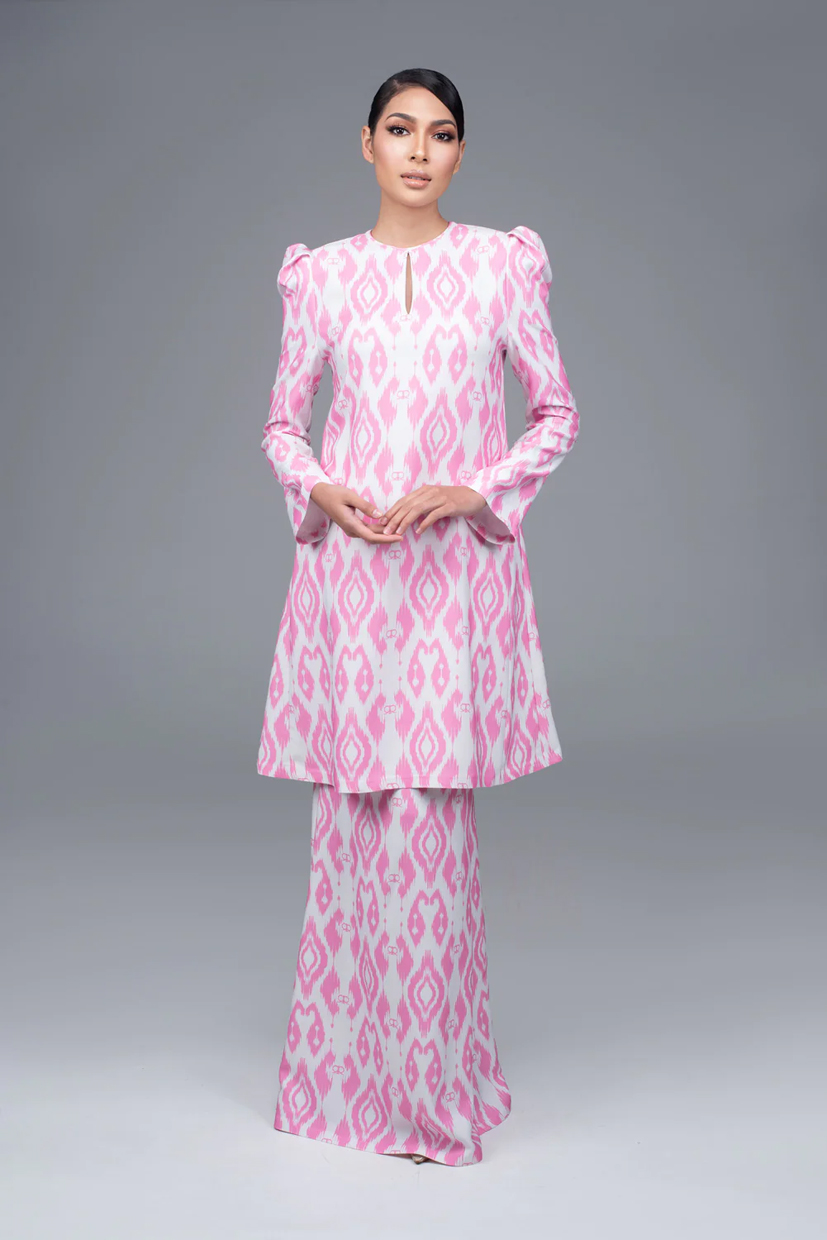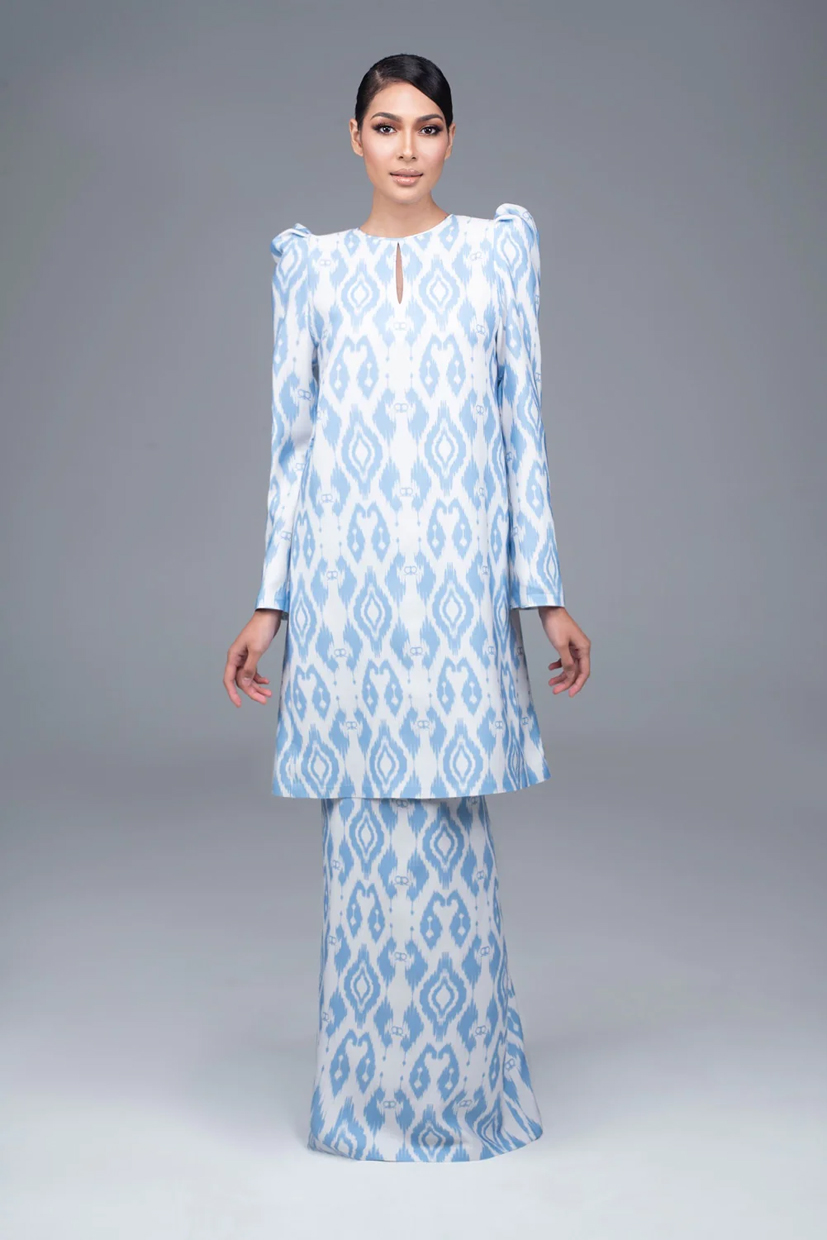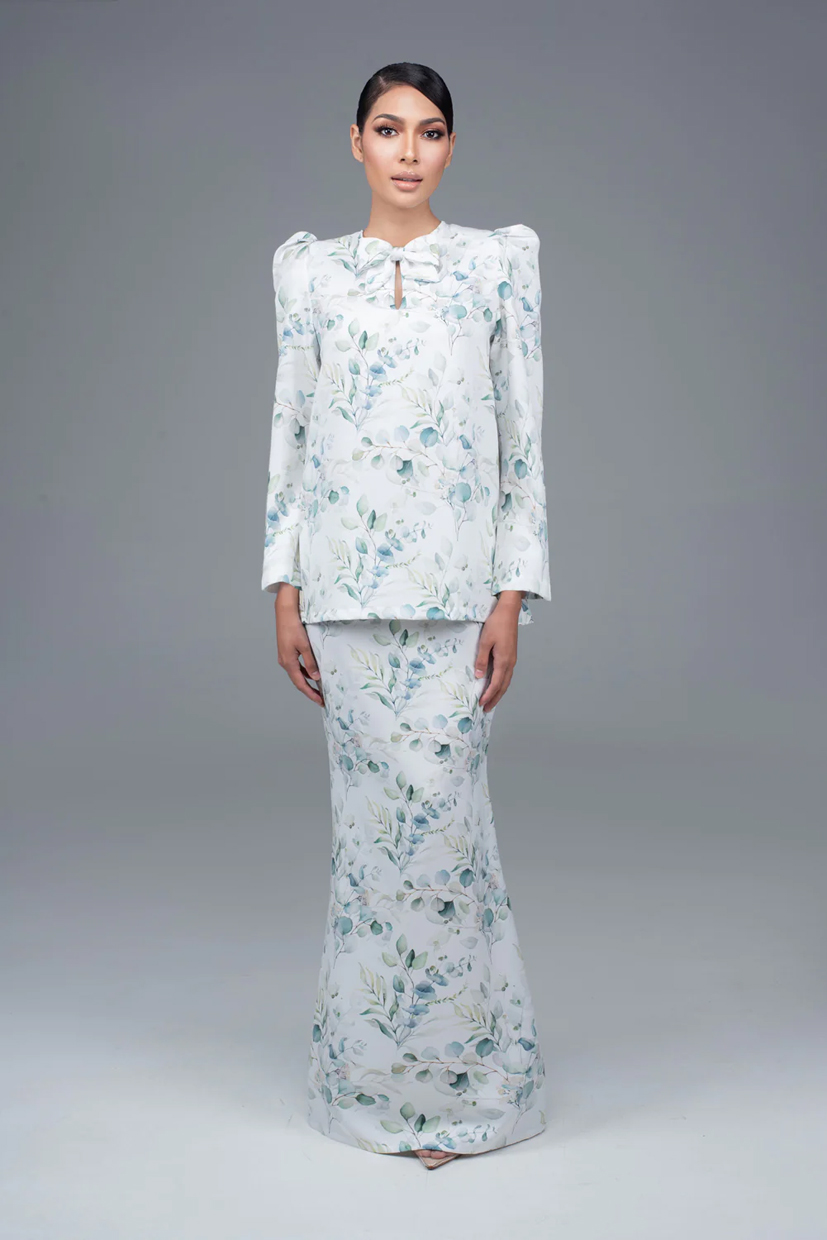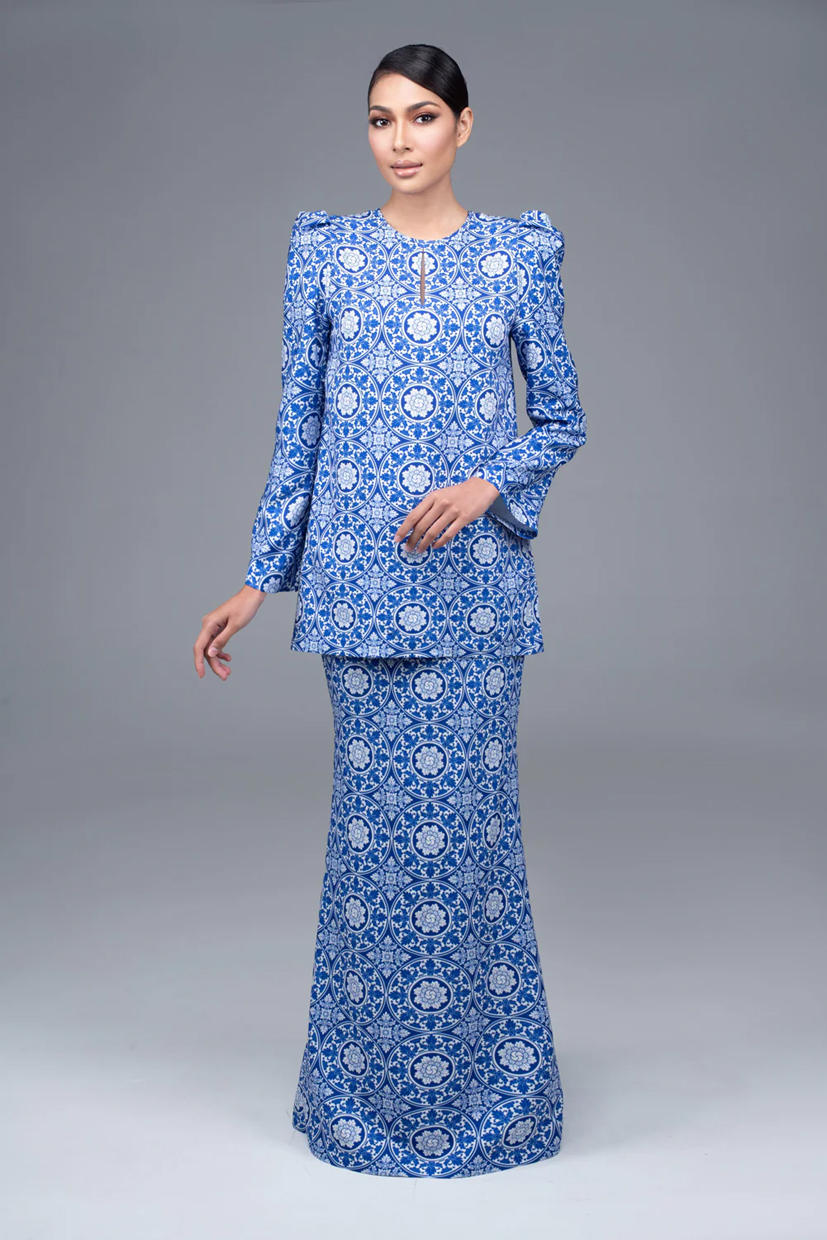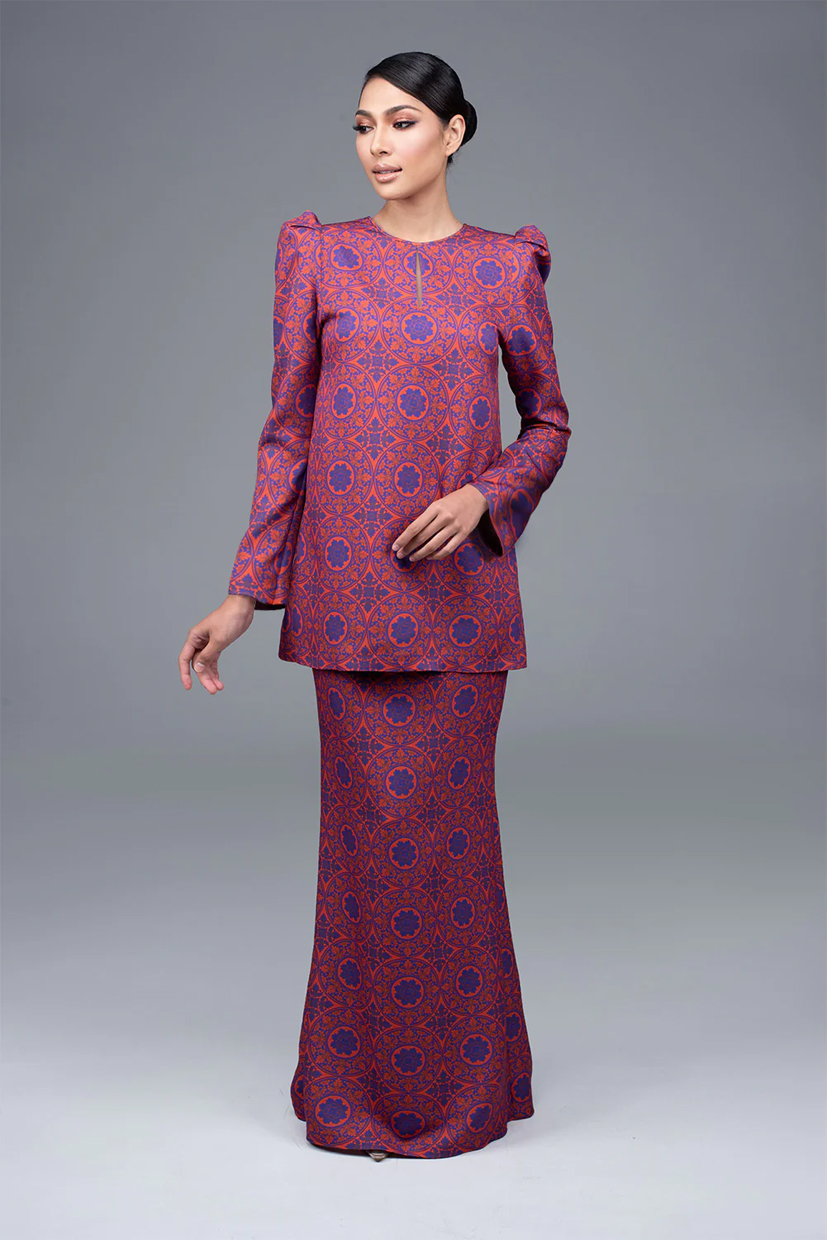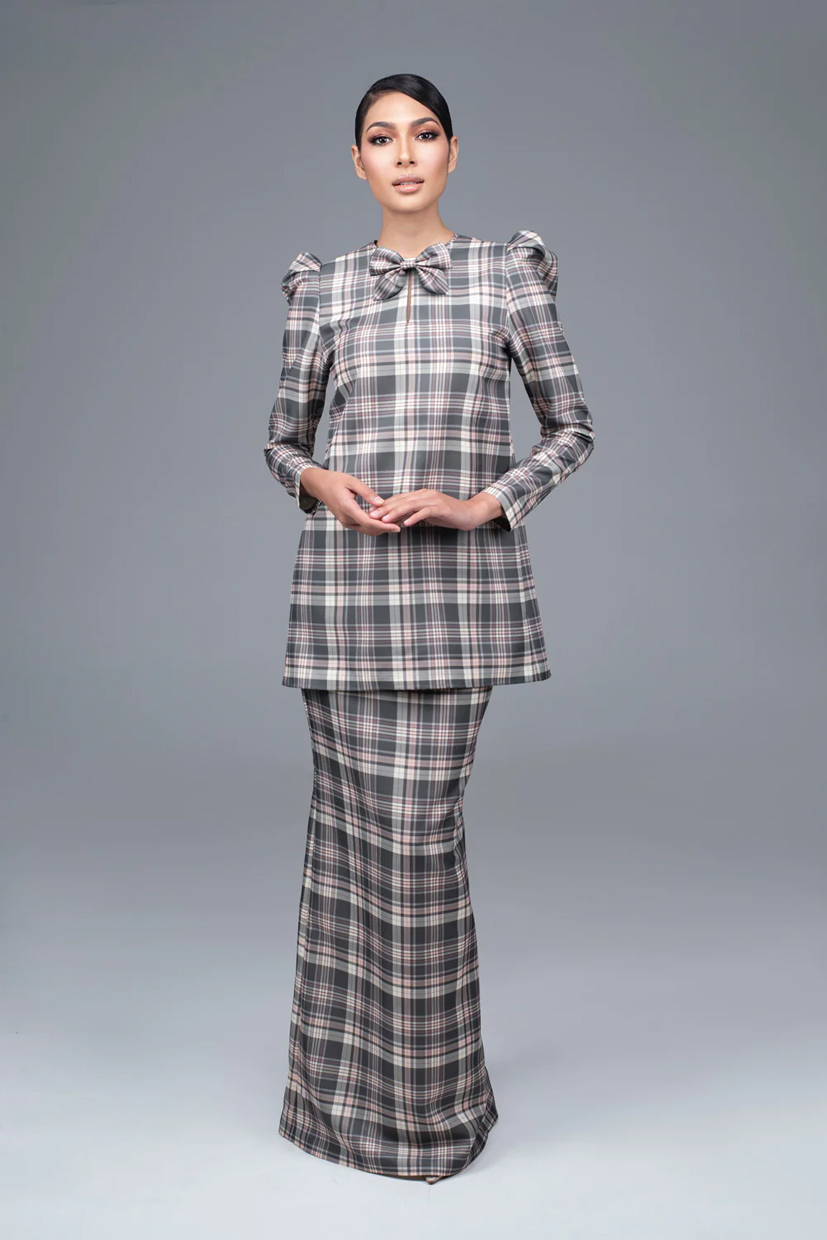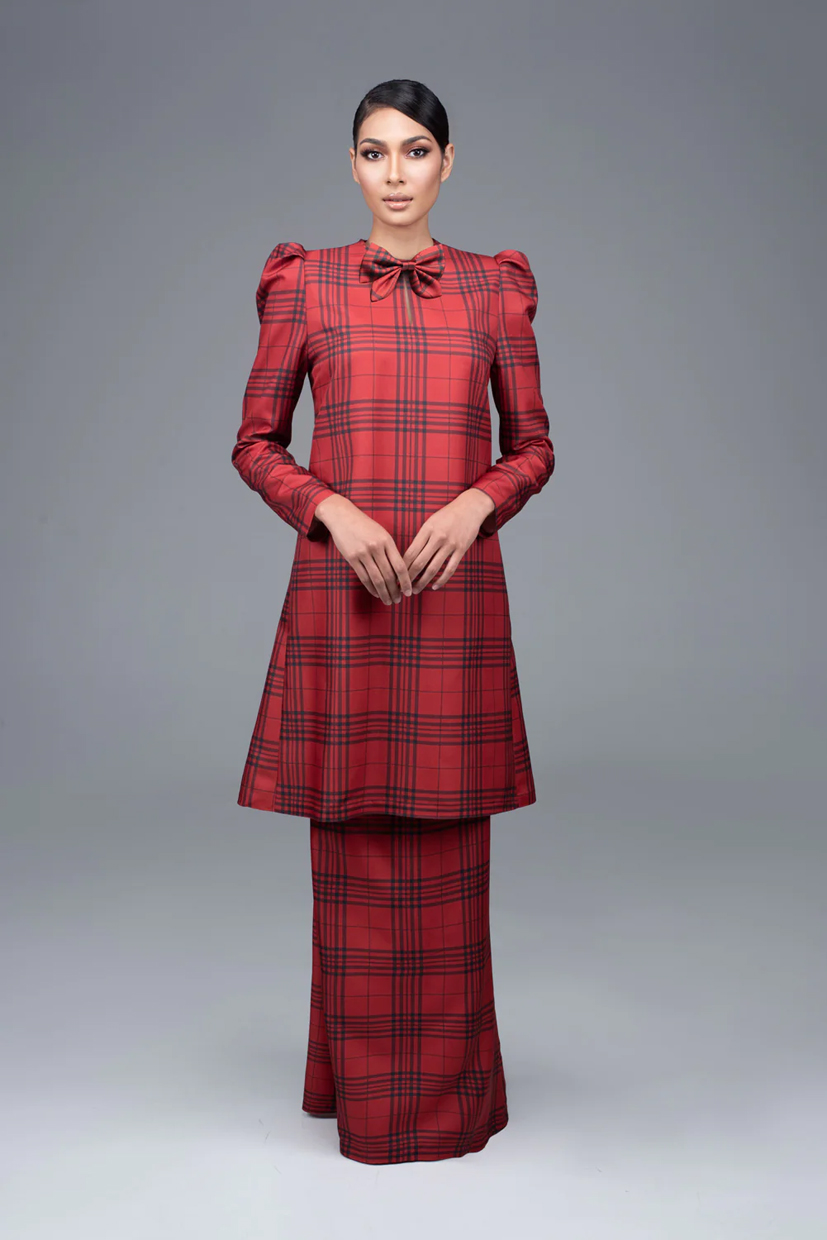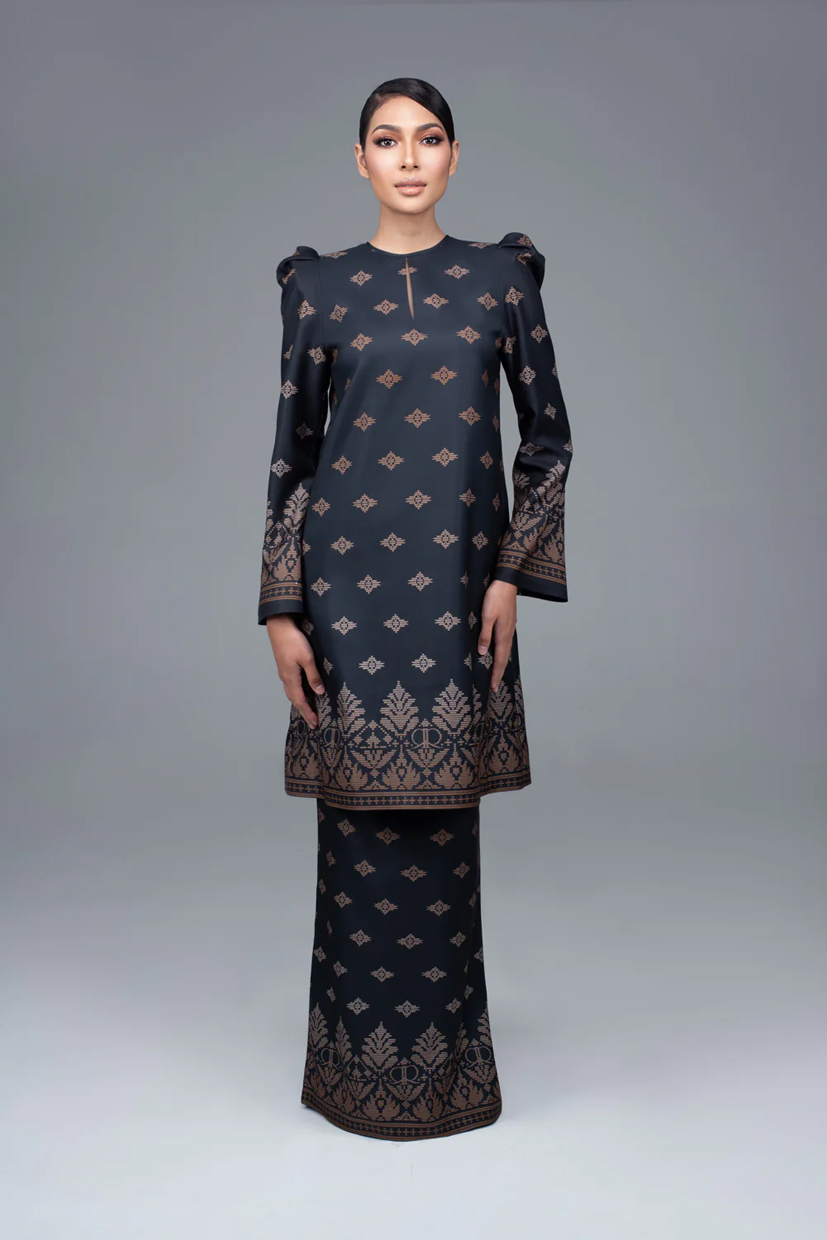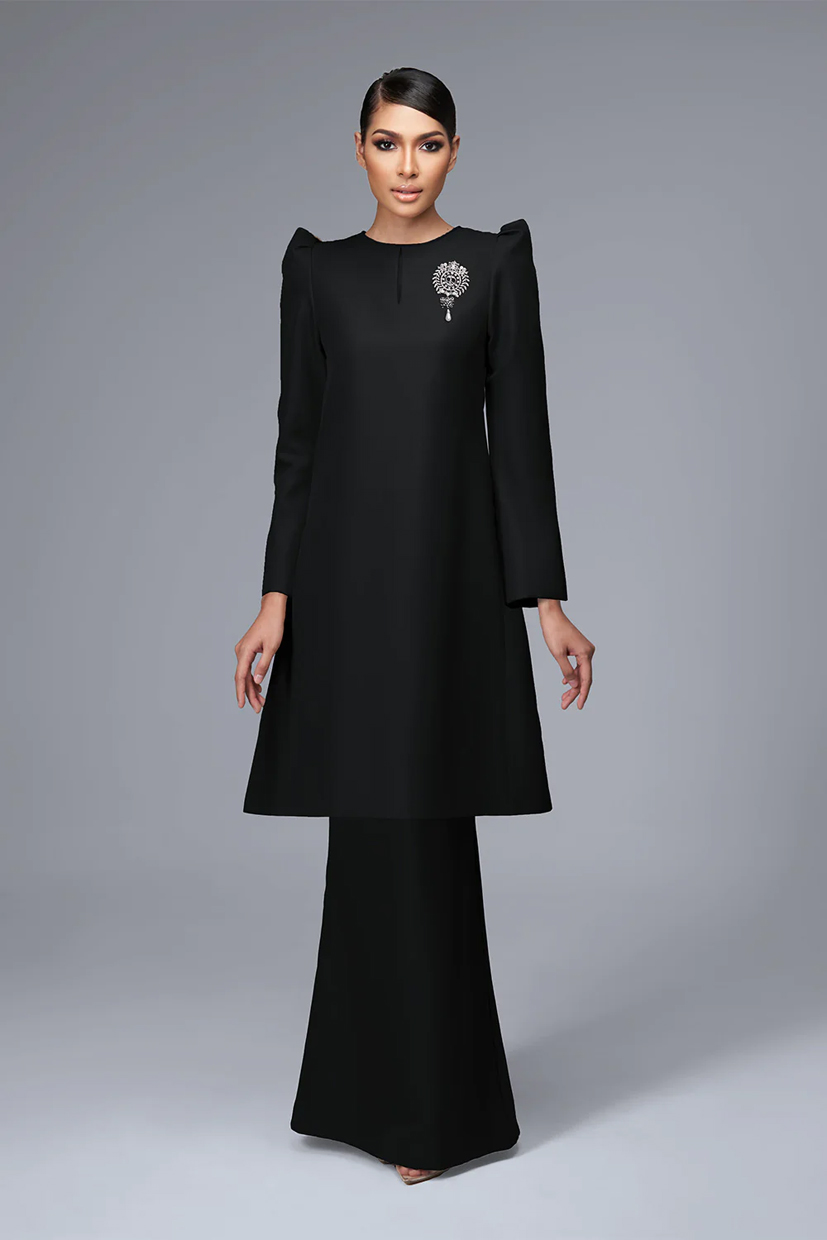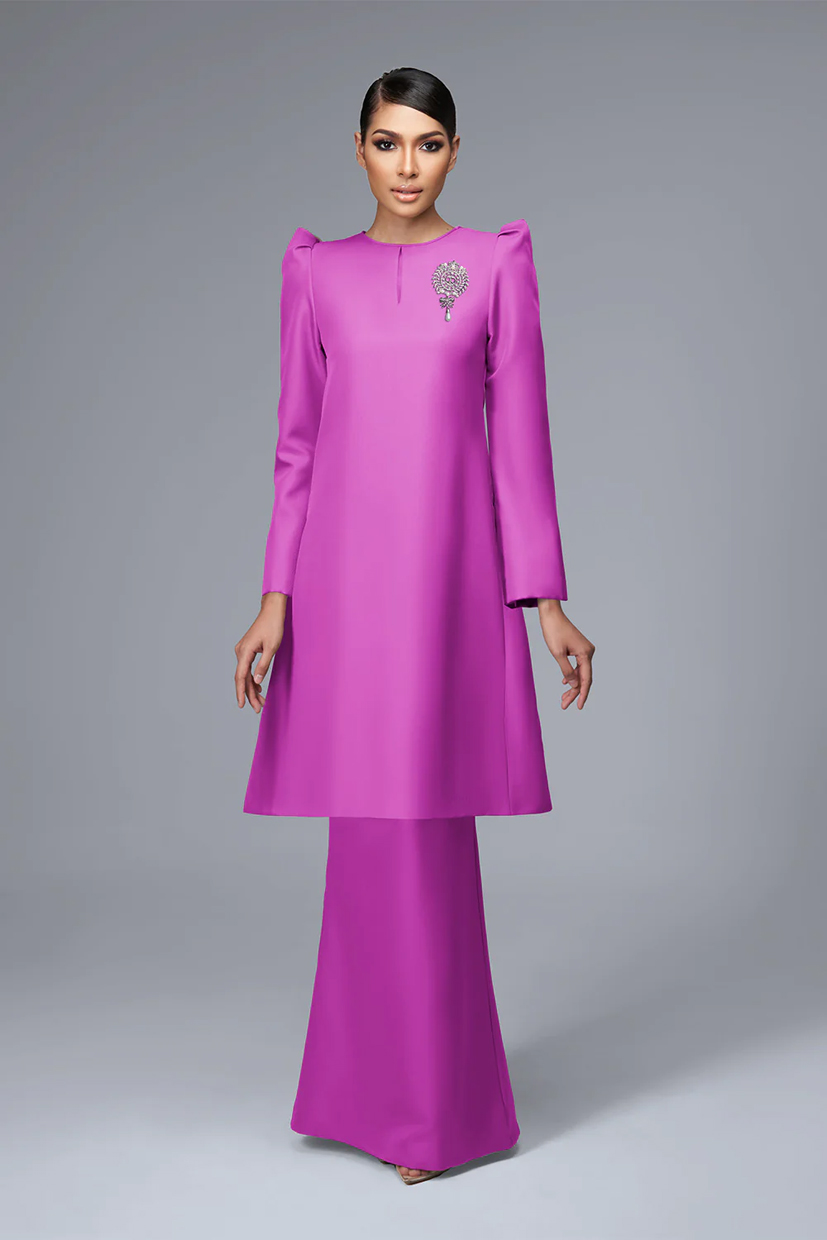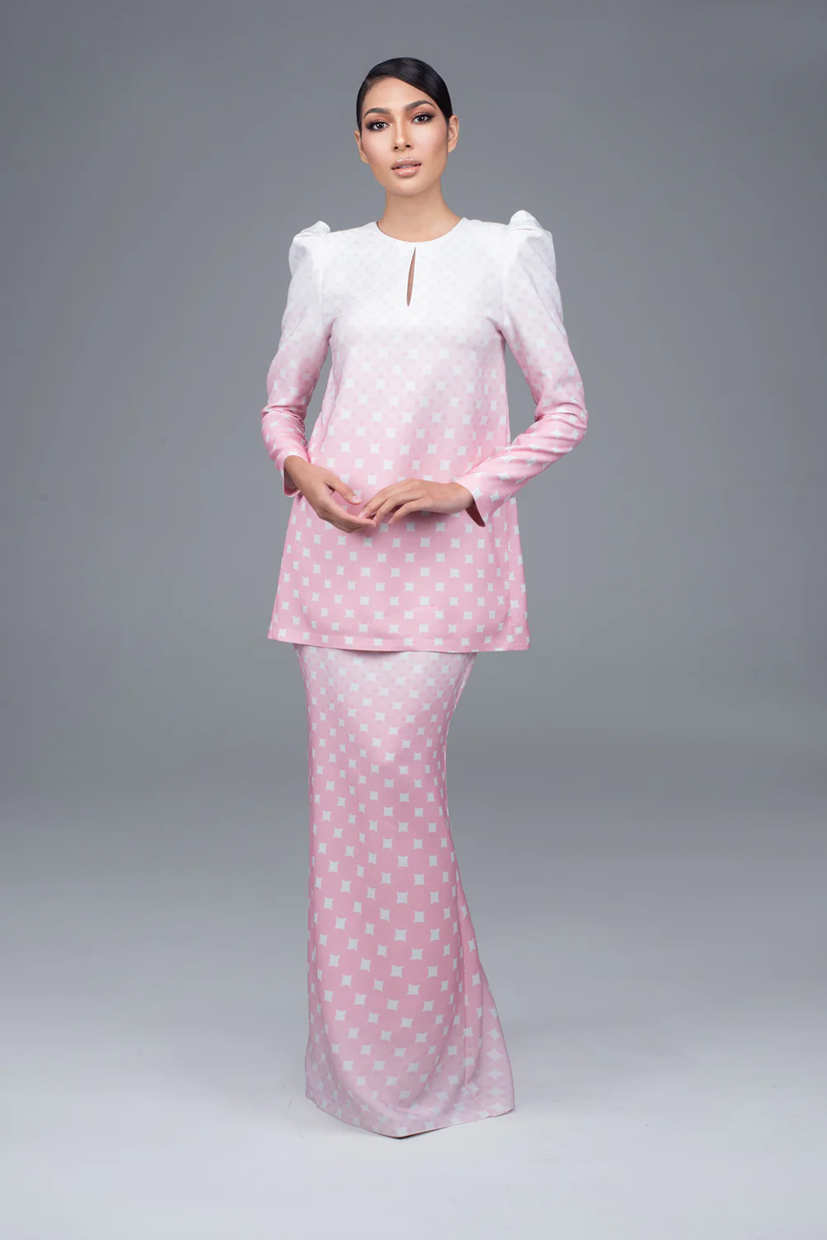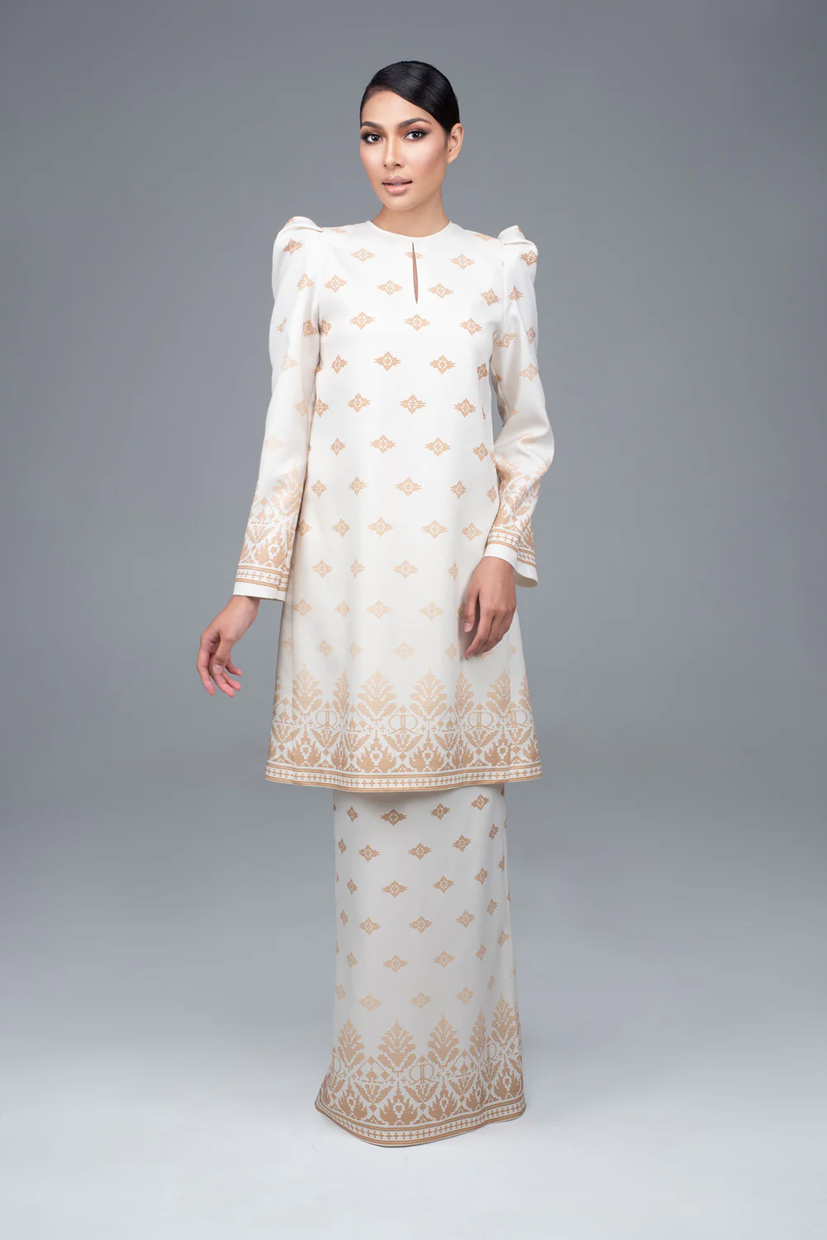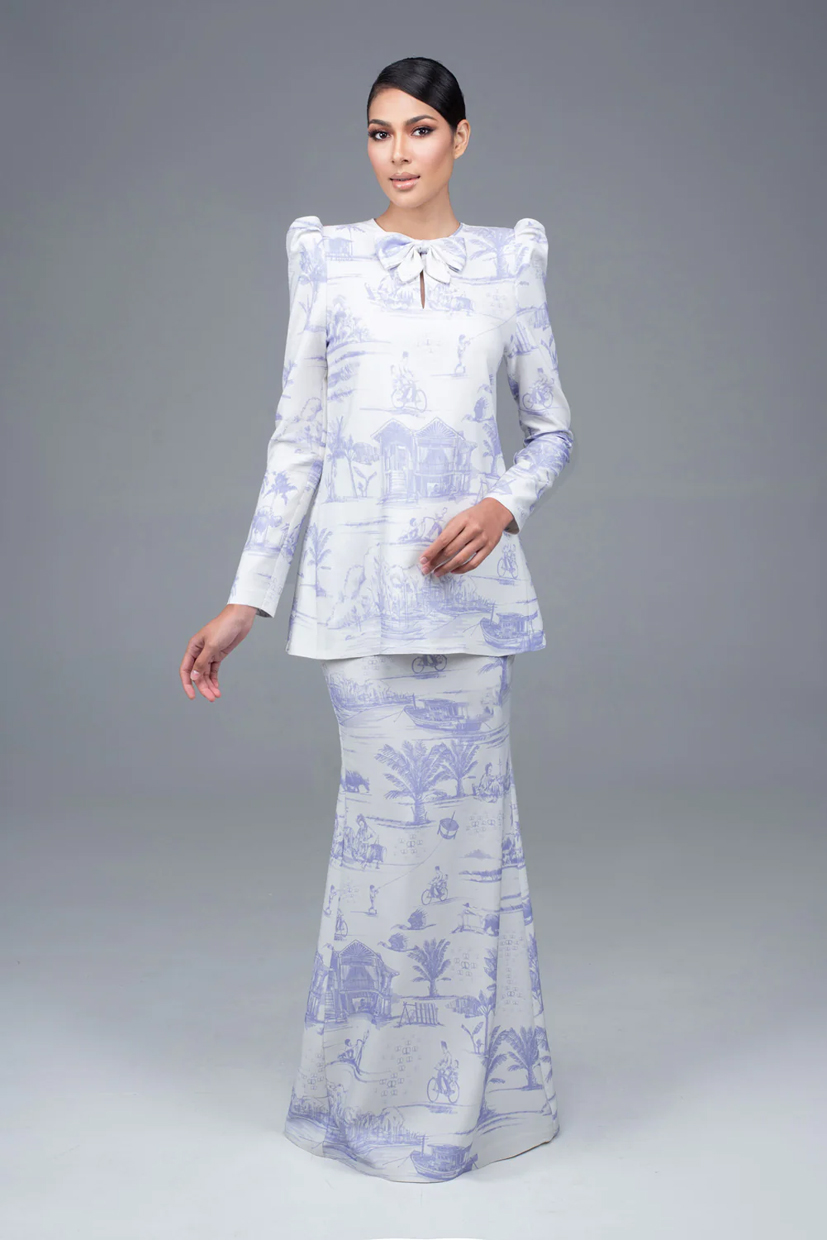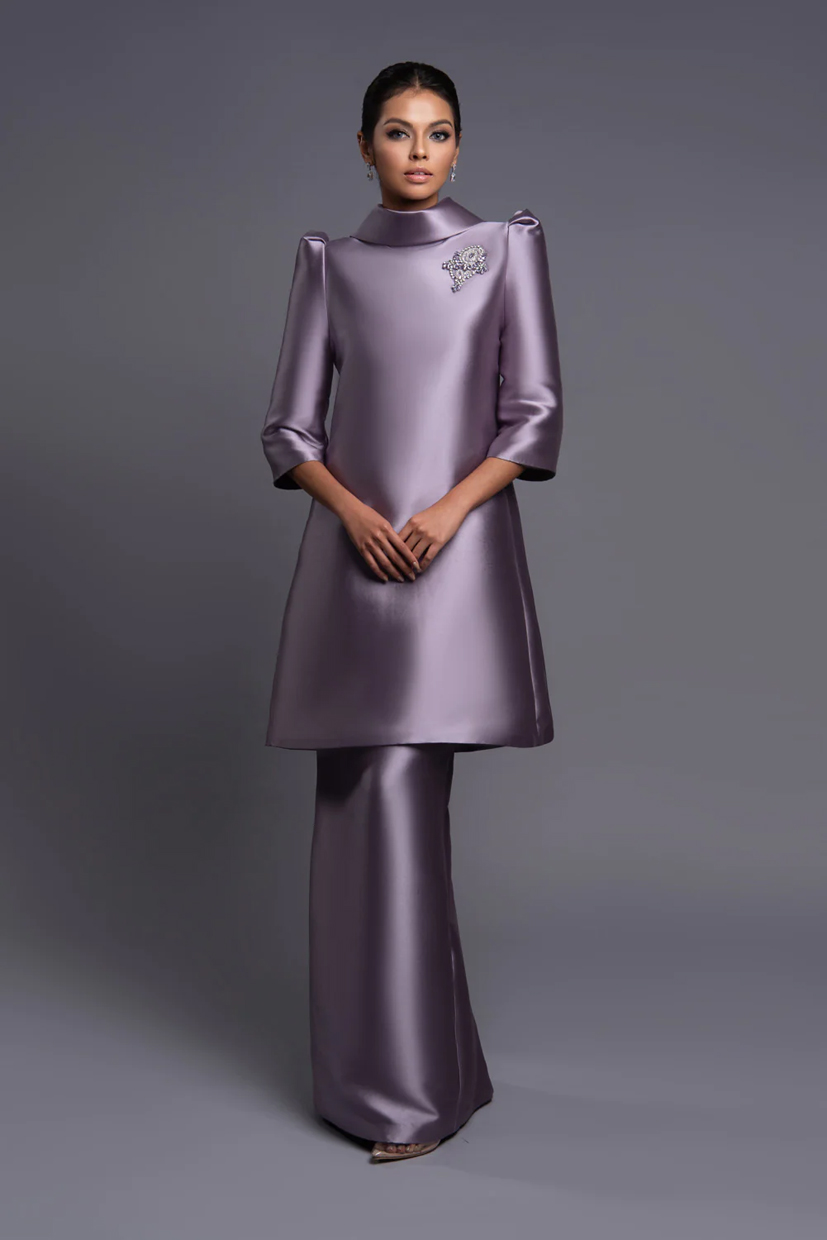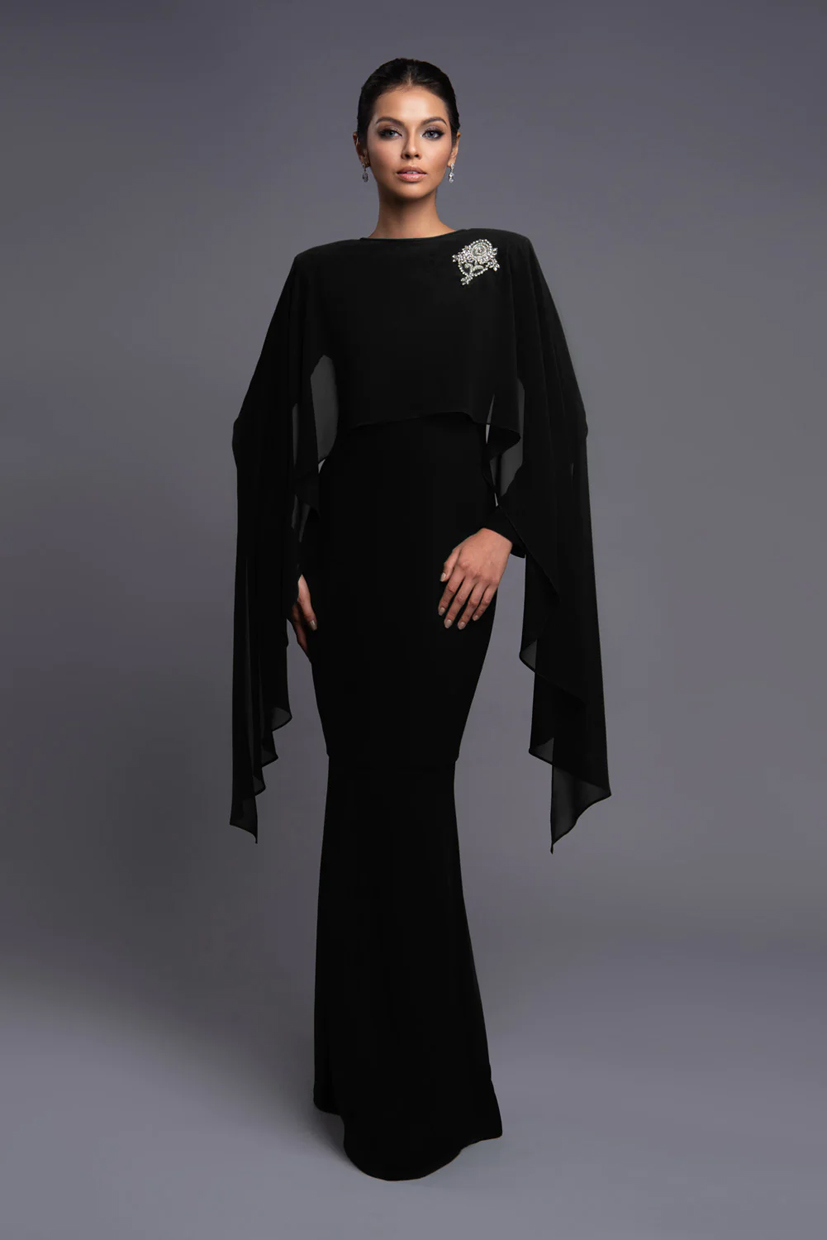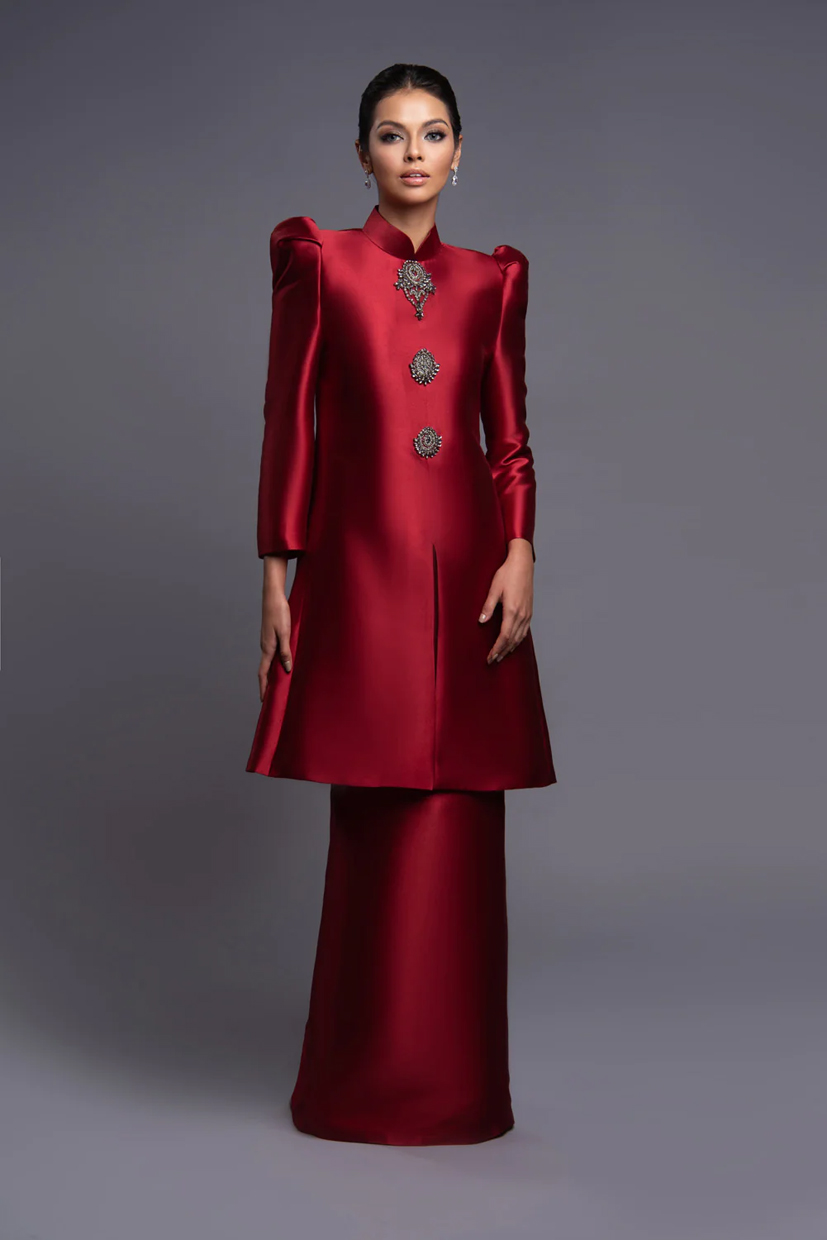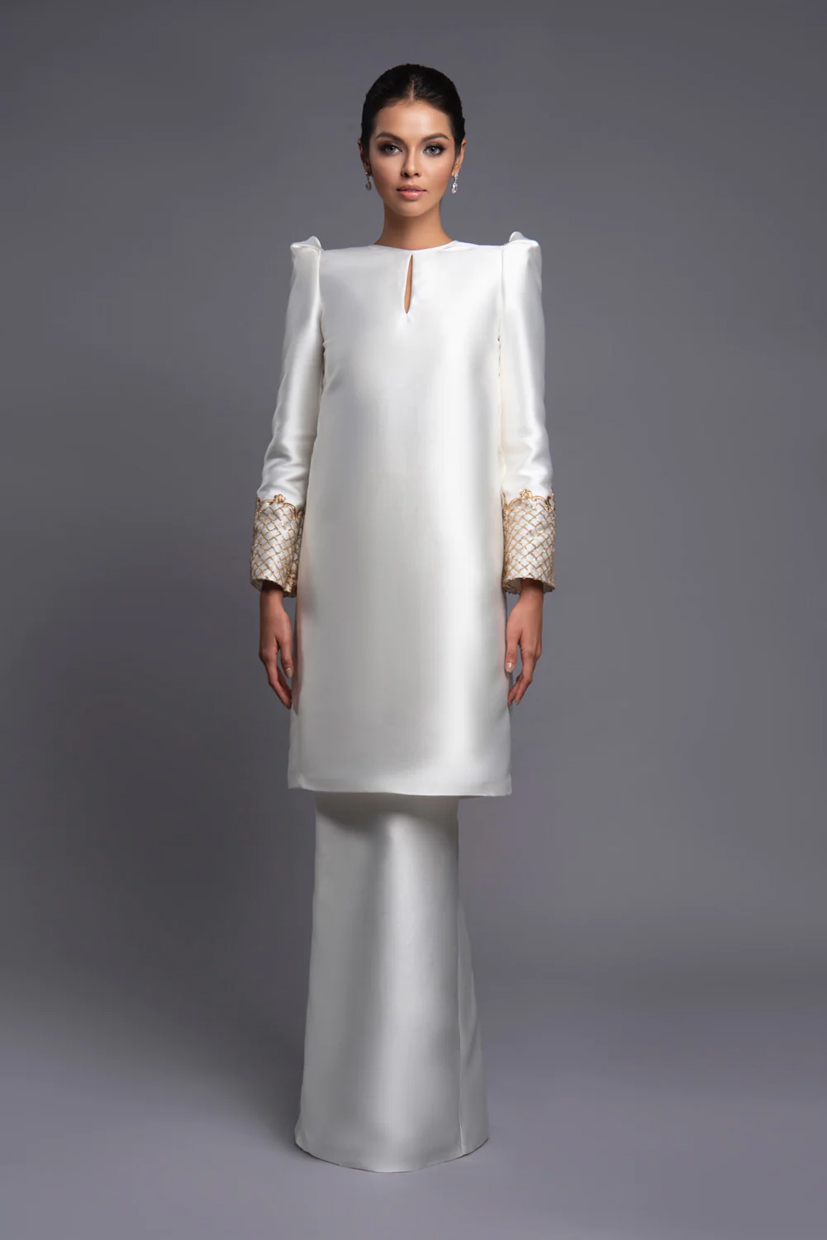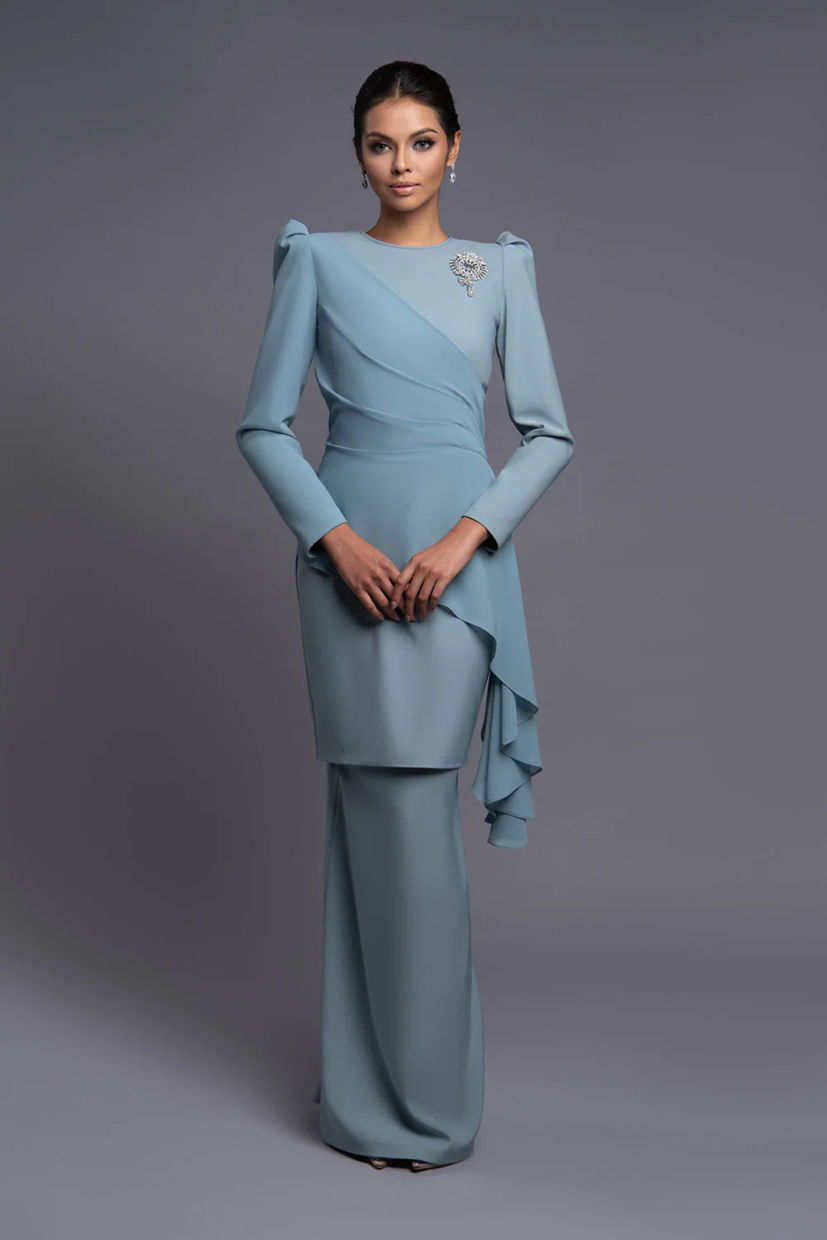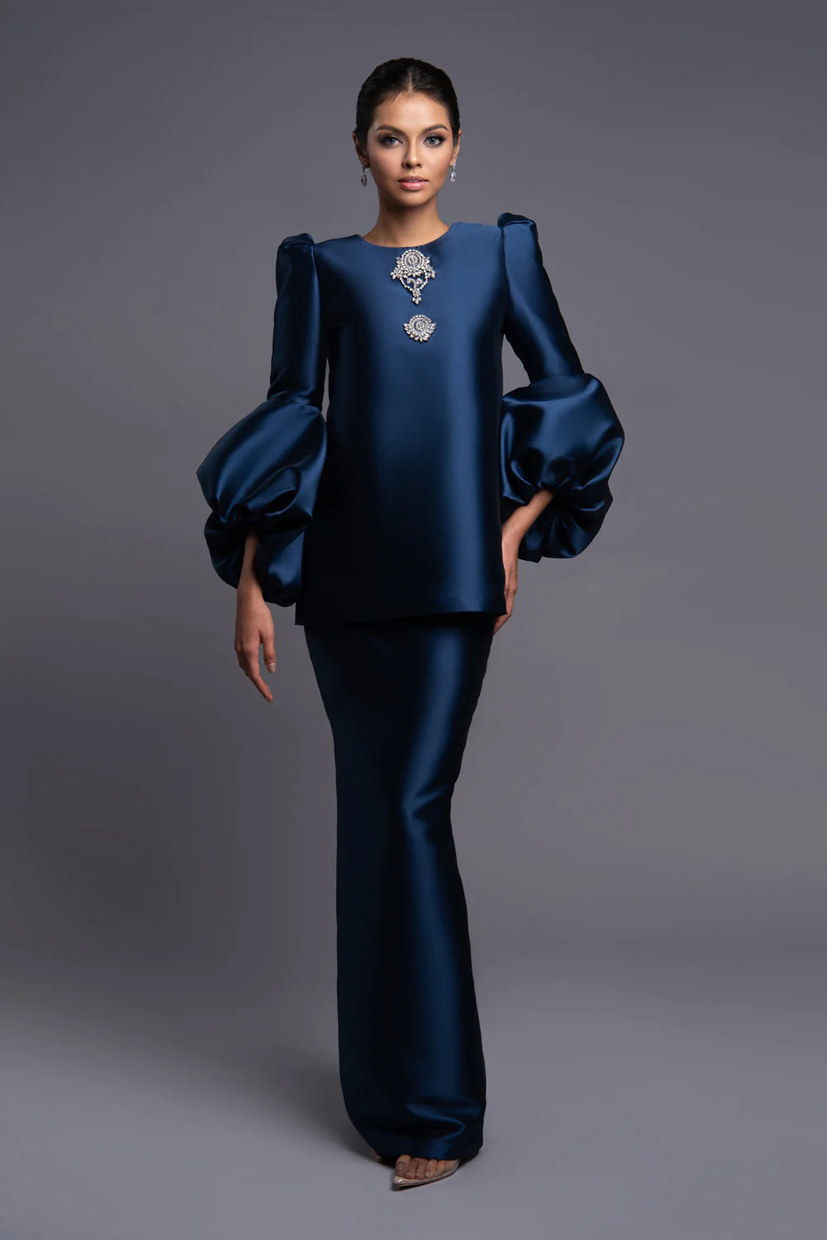 The fashion duo went above and beyond this year, presenting not one but three distinct design themes that appeal to various tastes and price points. Across the multi-coloured range, Songket design, geometric prints and strong shoulder details take centre stage, together with the return of the classic ribbon bow and checkered prints. In addition, it is extremely convenient to match your ensembles with scarves, mules, and bags from the Eid capsule—saving you all the hassle of shopping elsewhere.
Shop here. 
Alia Bastamam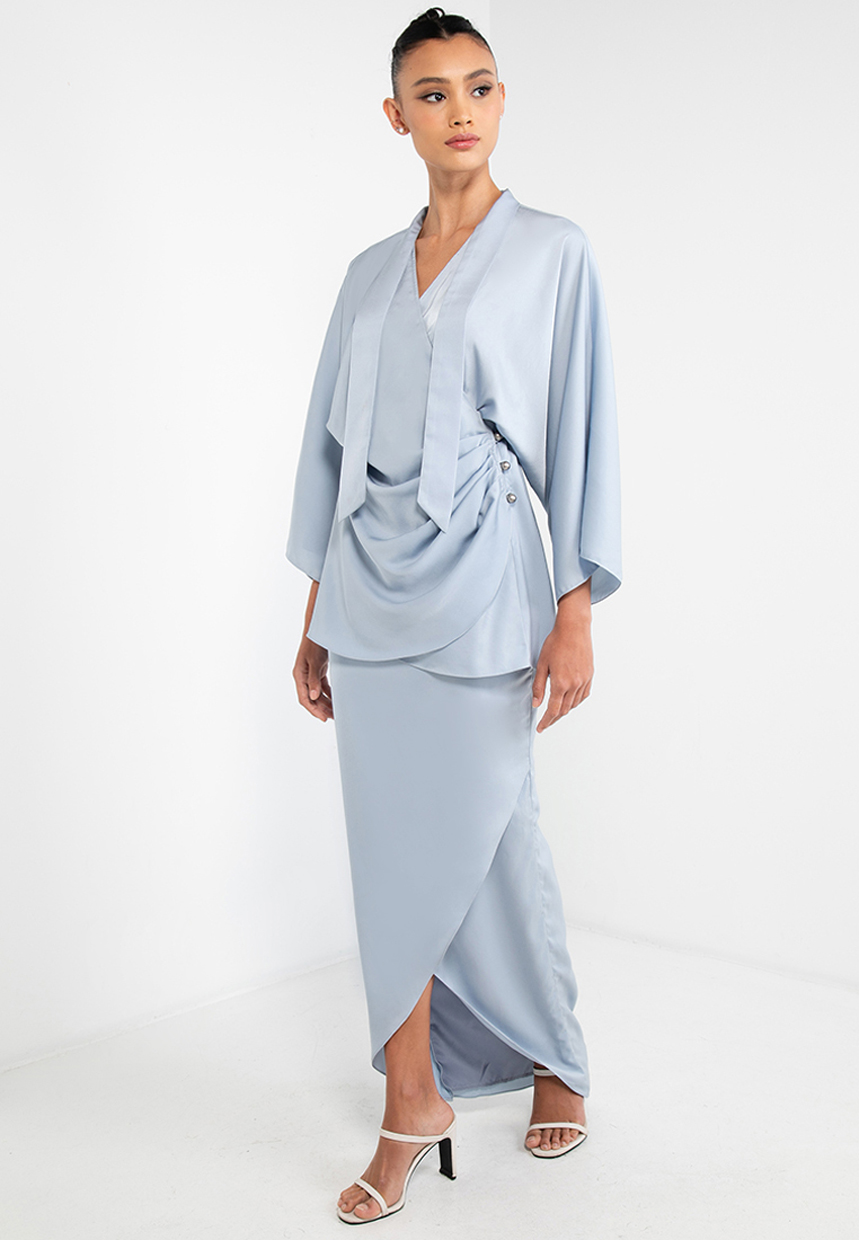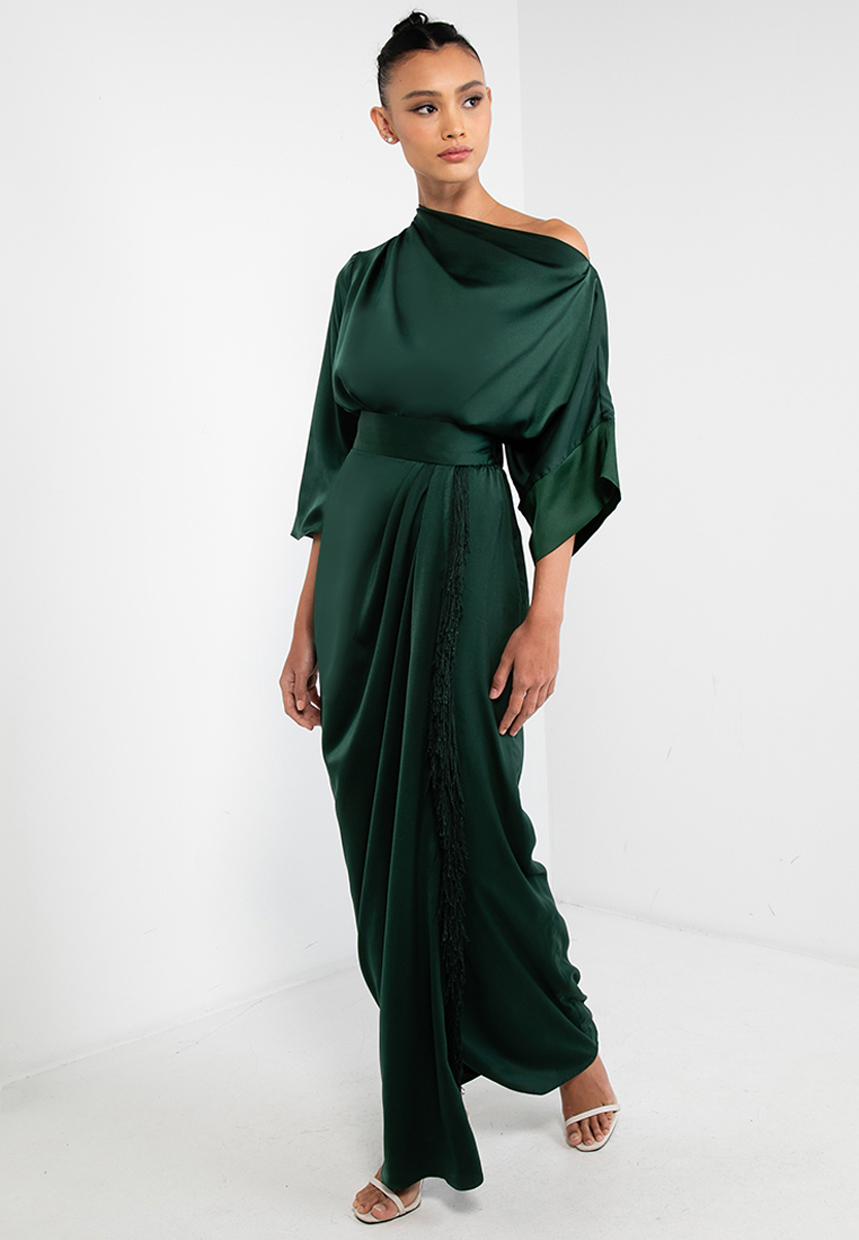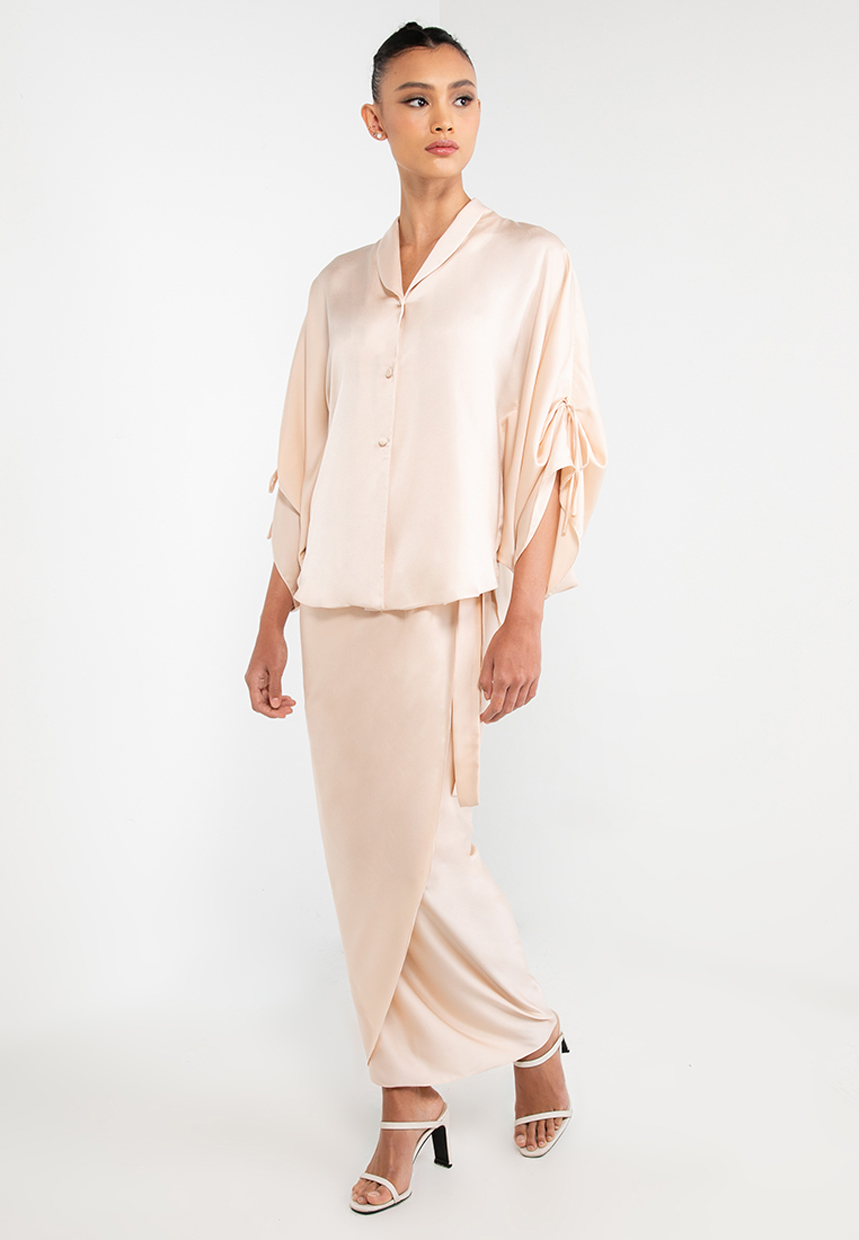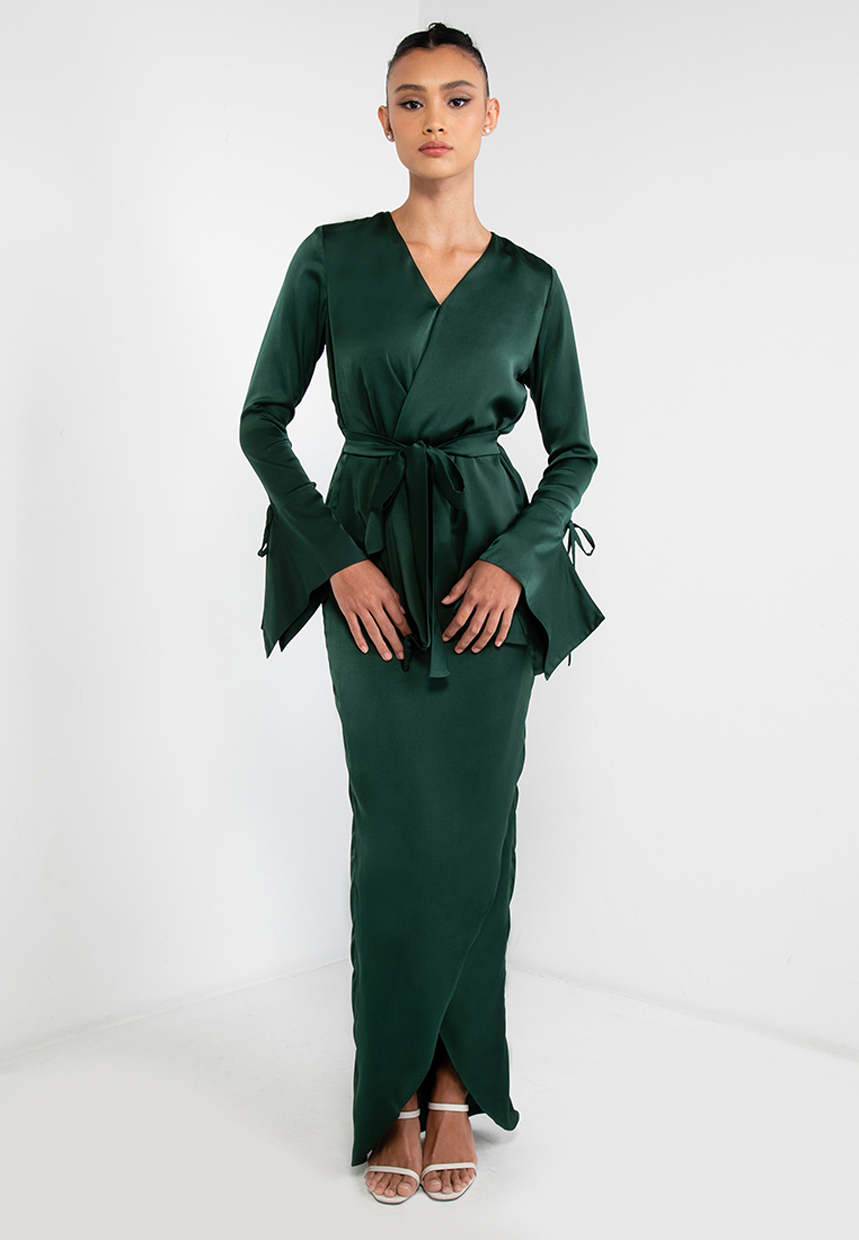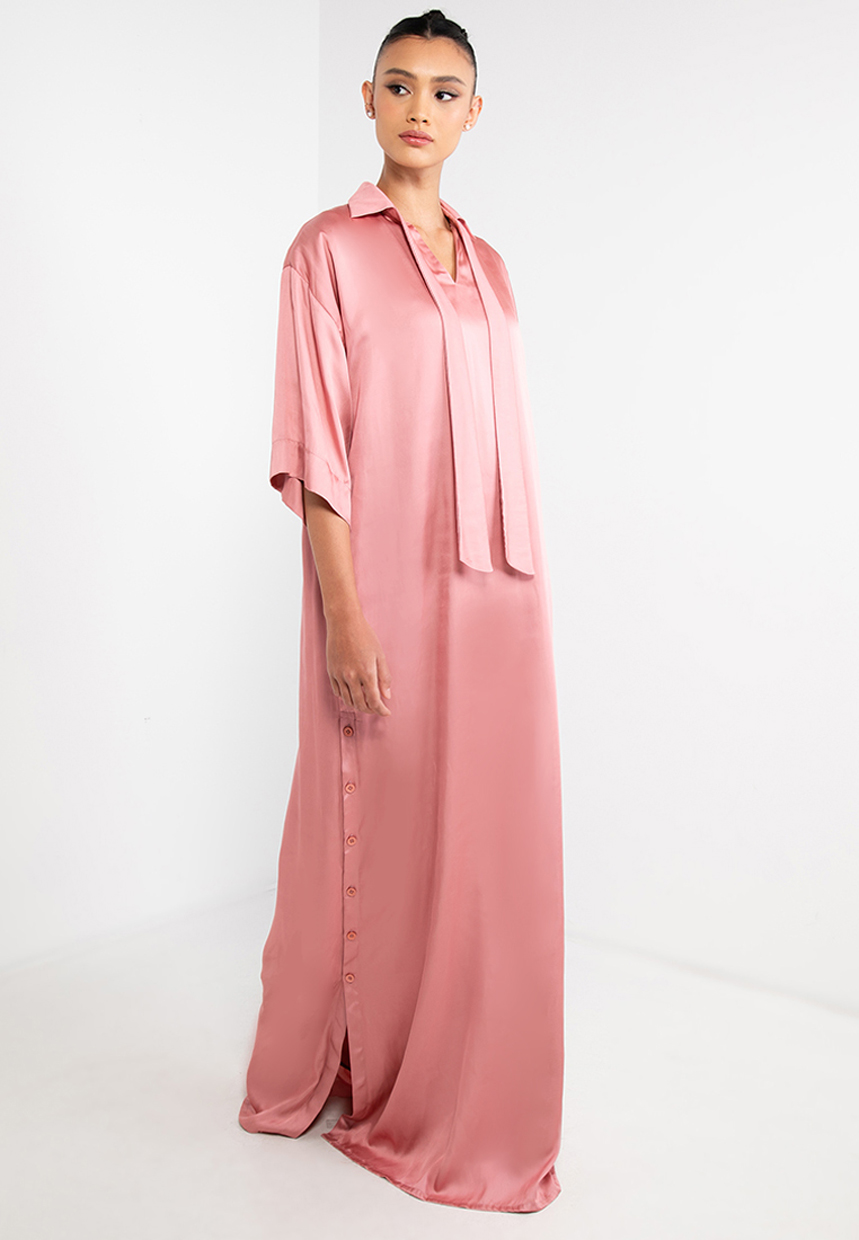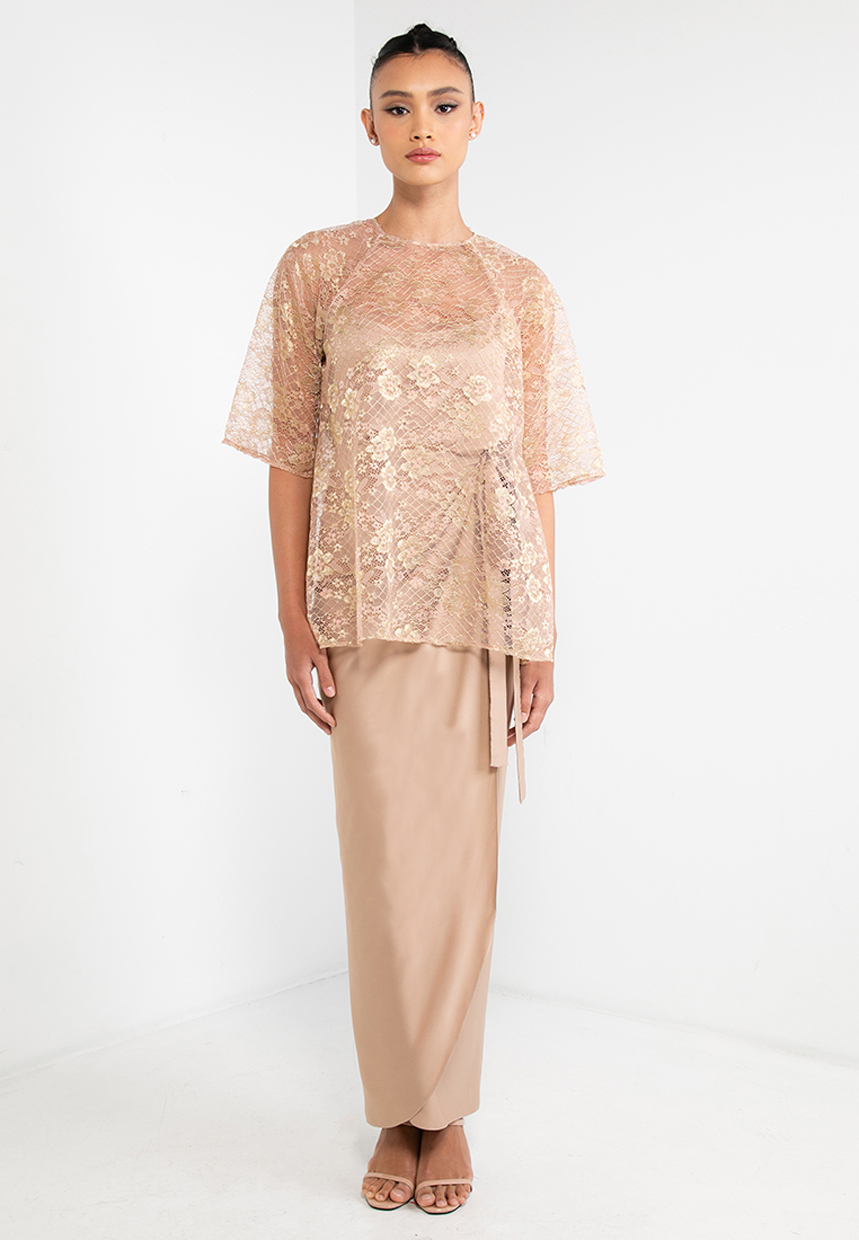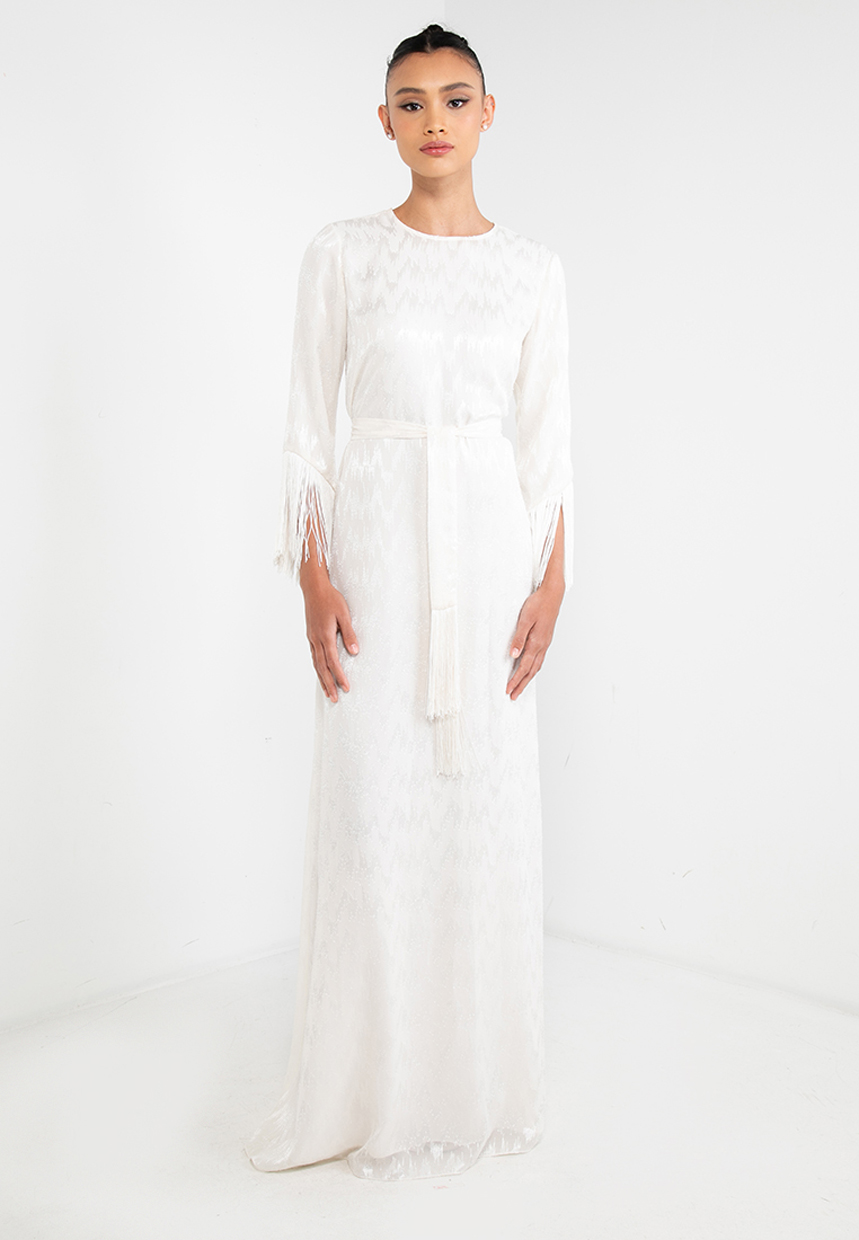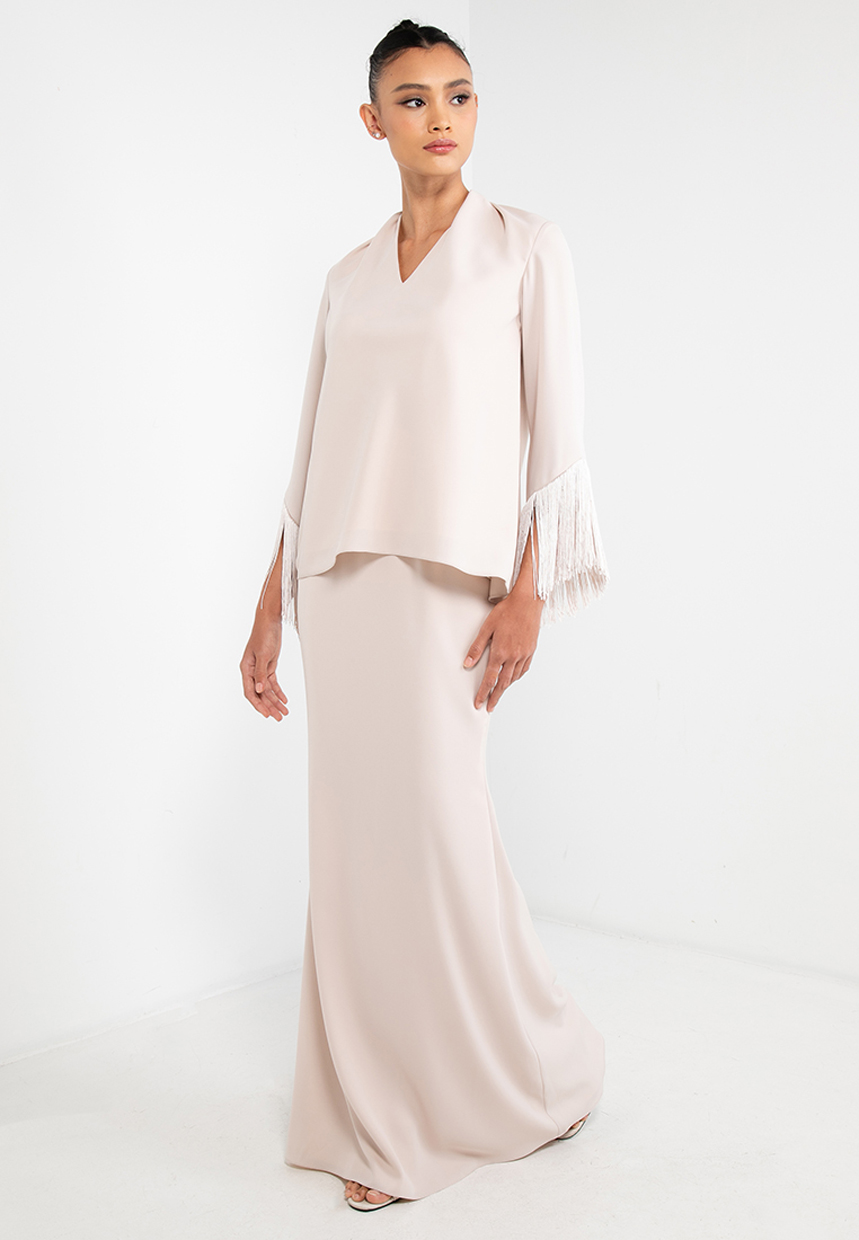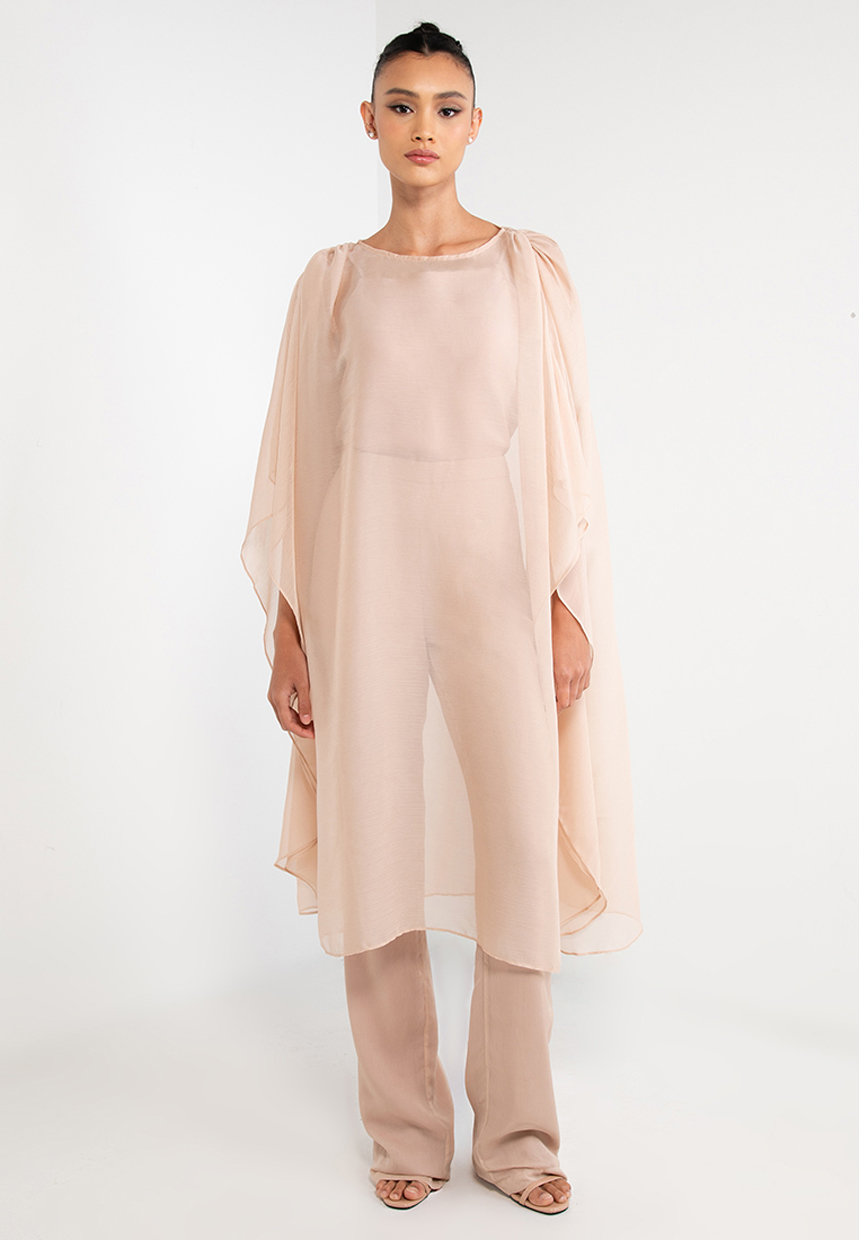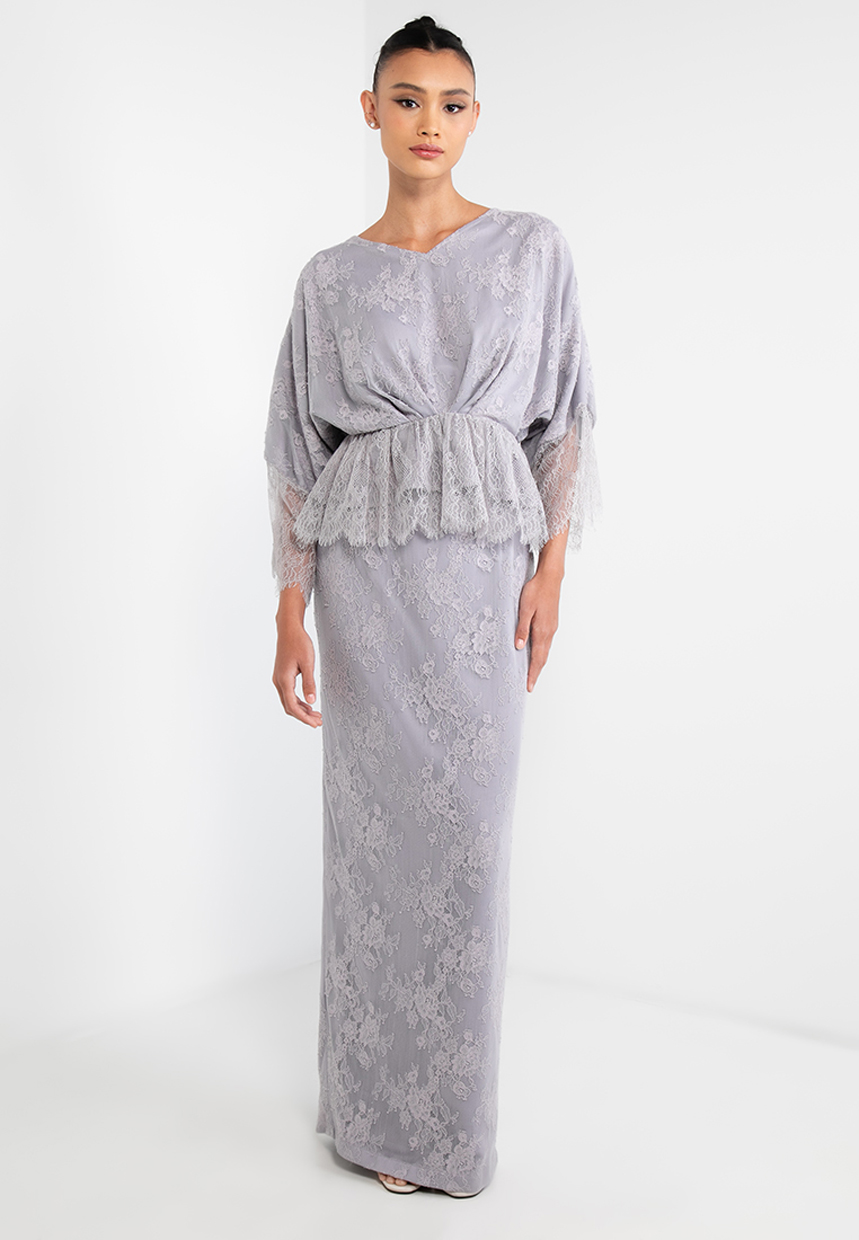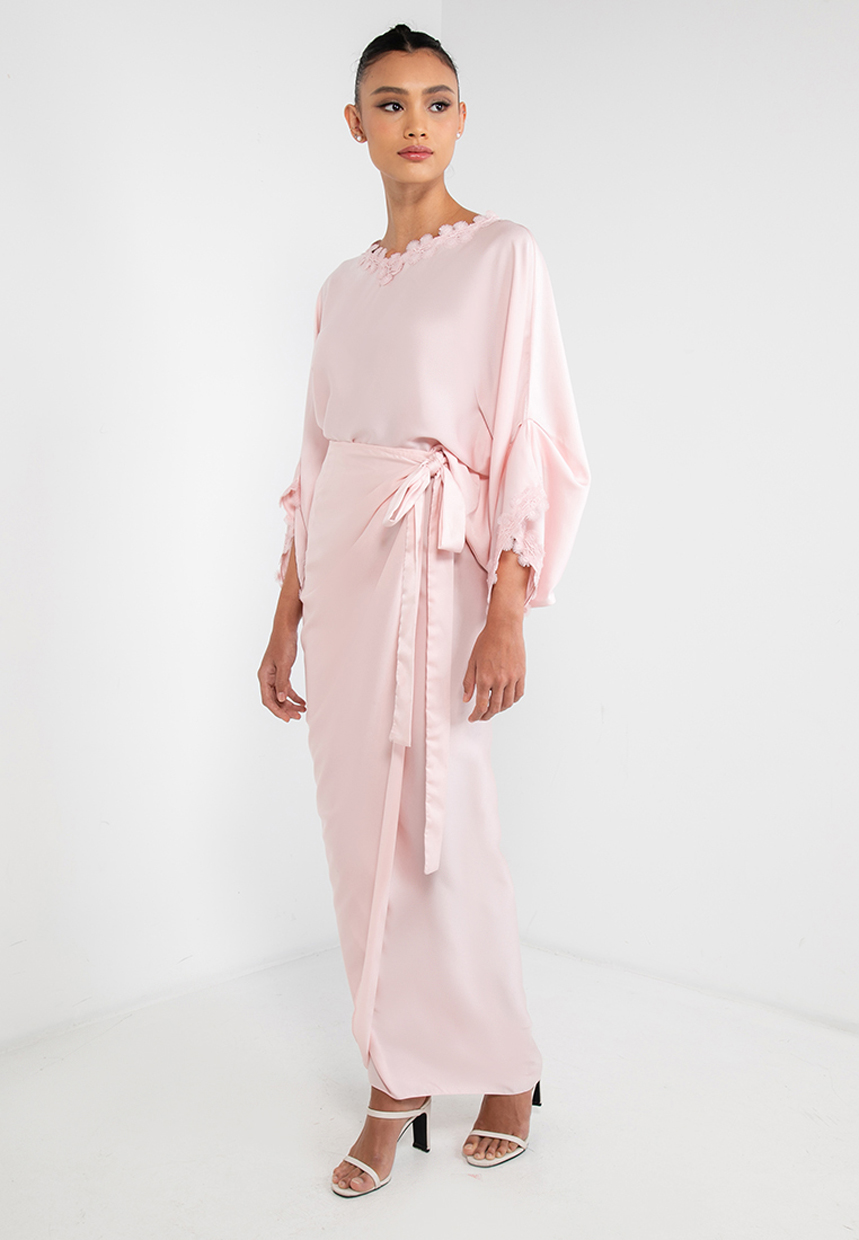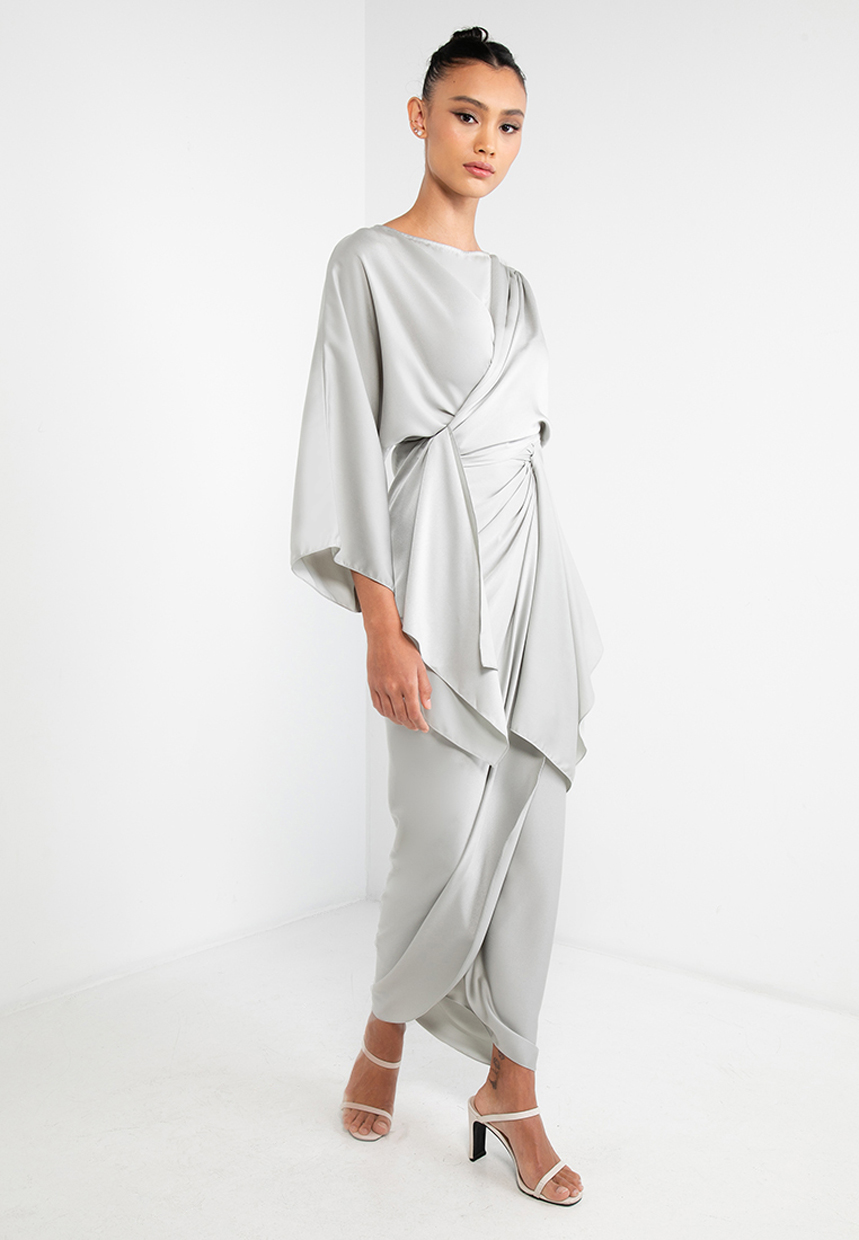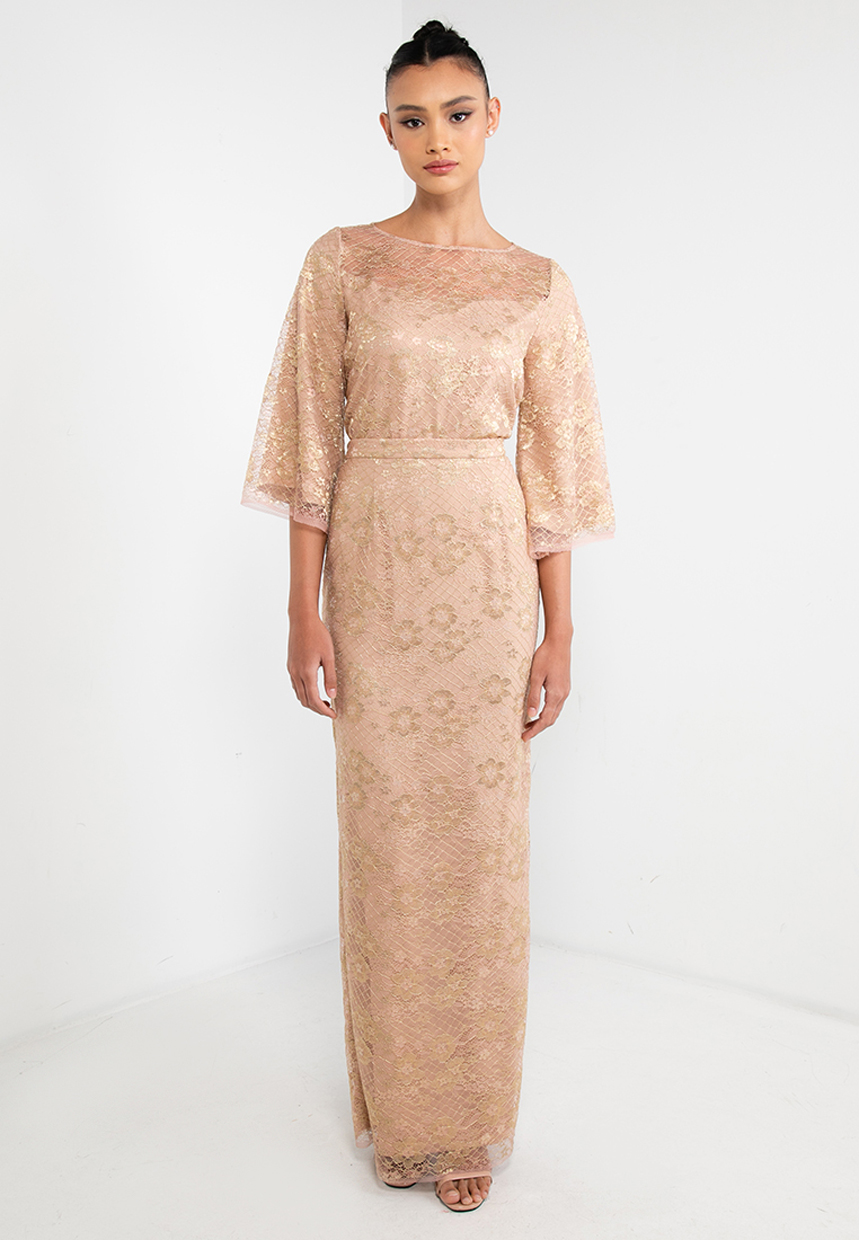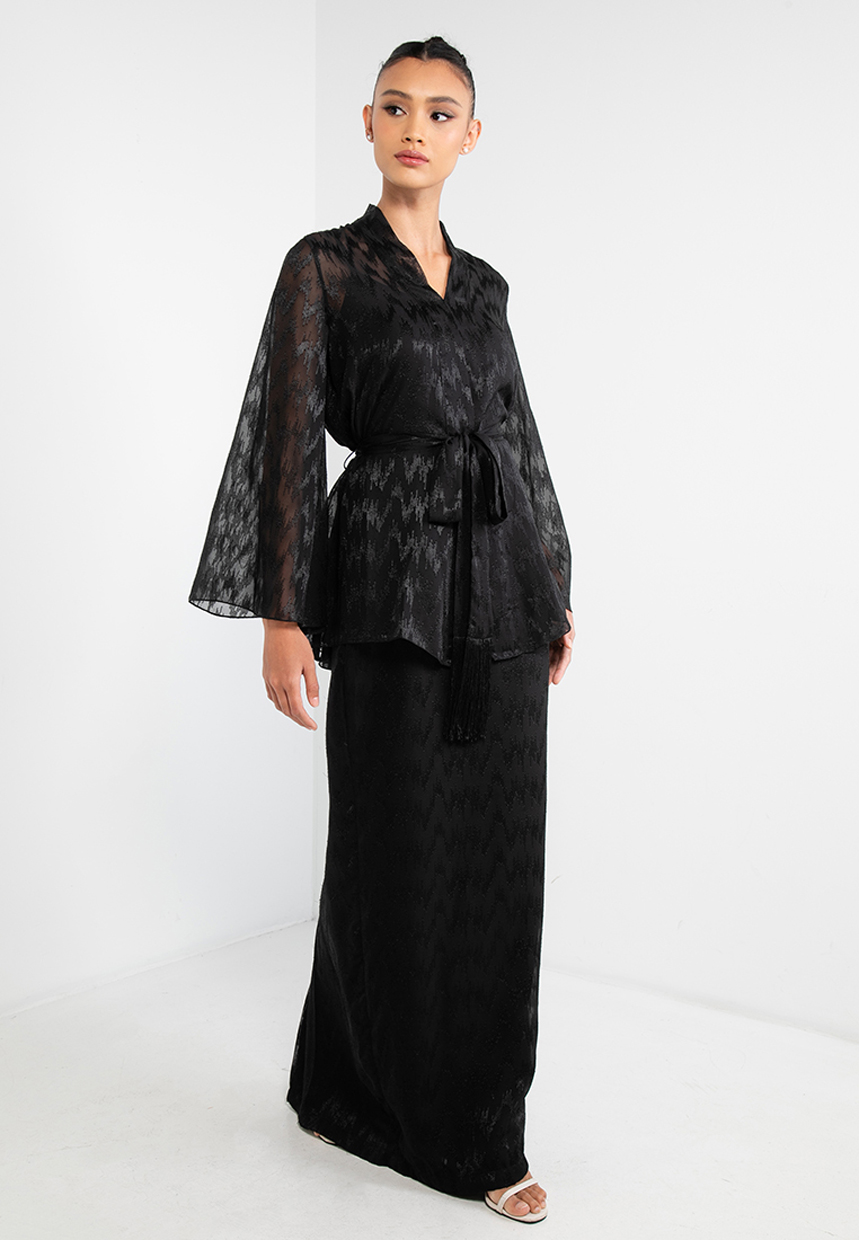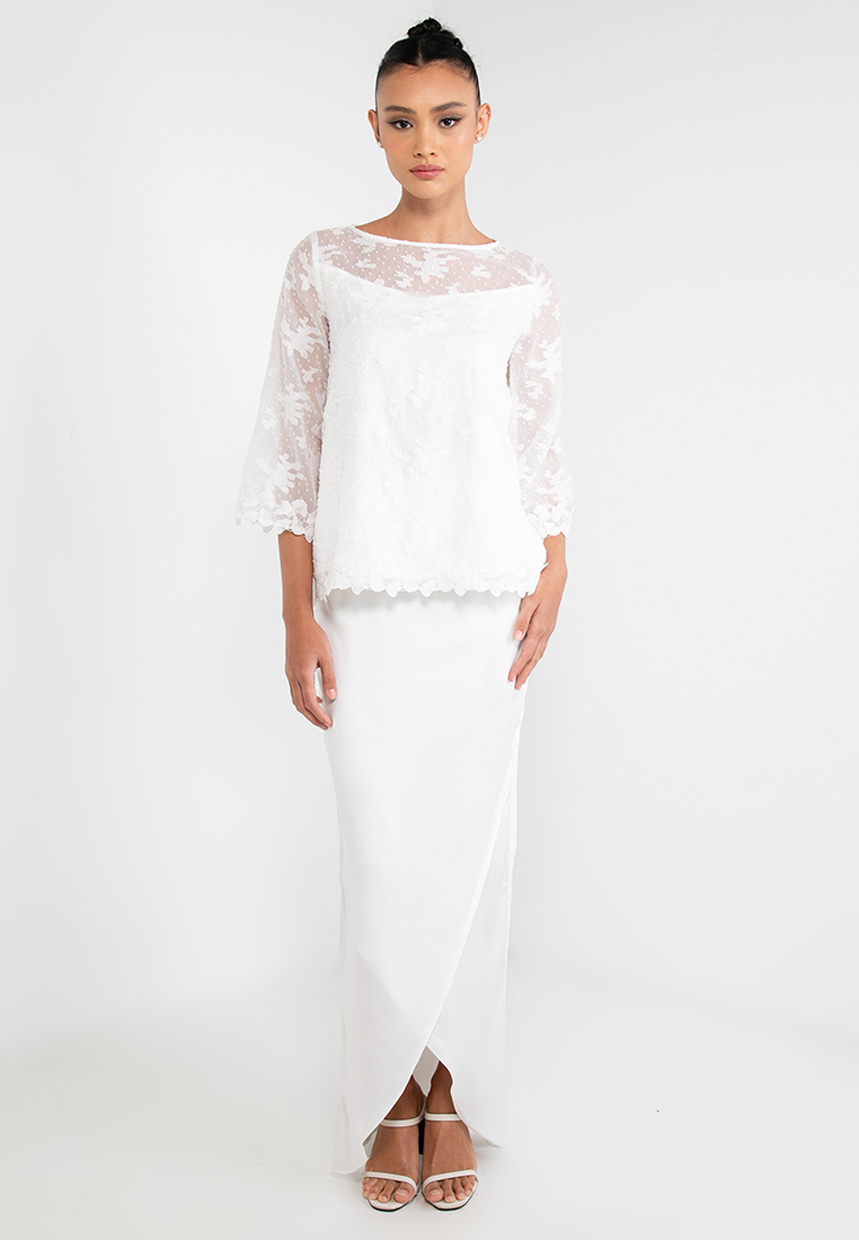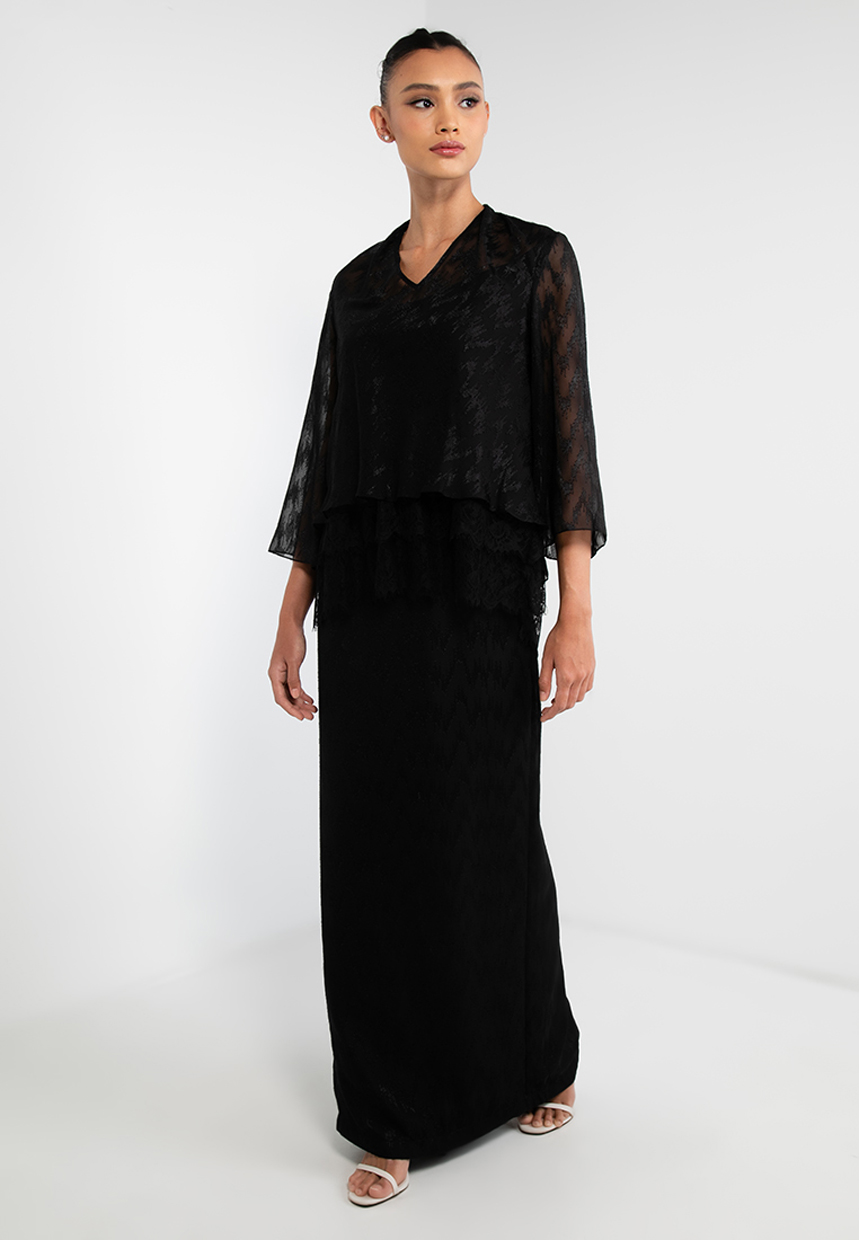 The ultra-feminine 'Forever' Alia B collection offers a handful of modernised Baju Kurung, along with relaxed sarongs and fabrics, as well as Alia's signature resort aesthetic seen on wrap silhouettes that evoke an aura of elegance and beauty. Key details include the billowing kaftan's fringed sleeves, sashes cinching at the waist, and pussybow collars—depicting the Forever Alia B female, who has evolved into today's woman with a tint of an enigma to her persona.
Shop here. 
Nurita Harith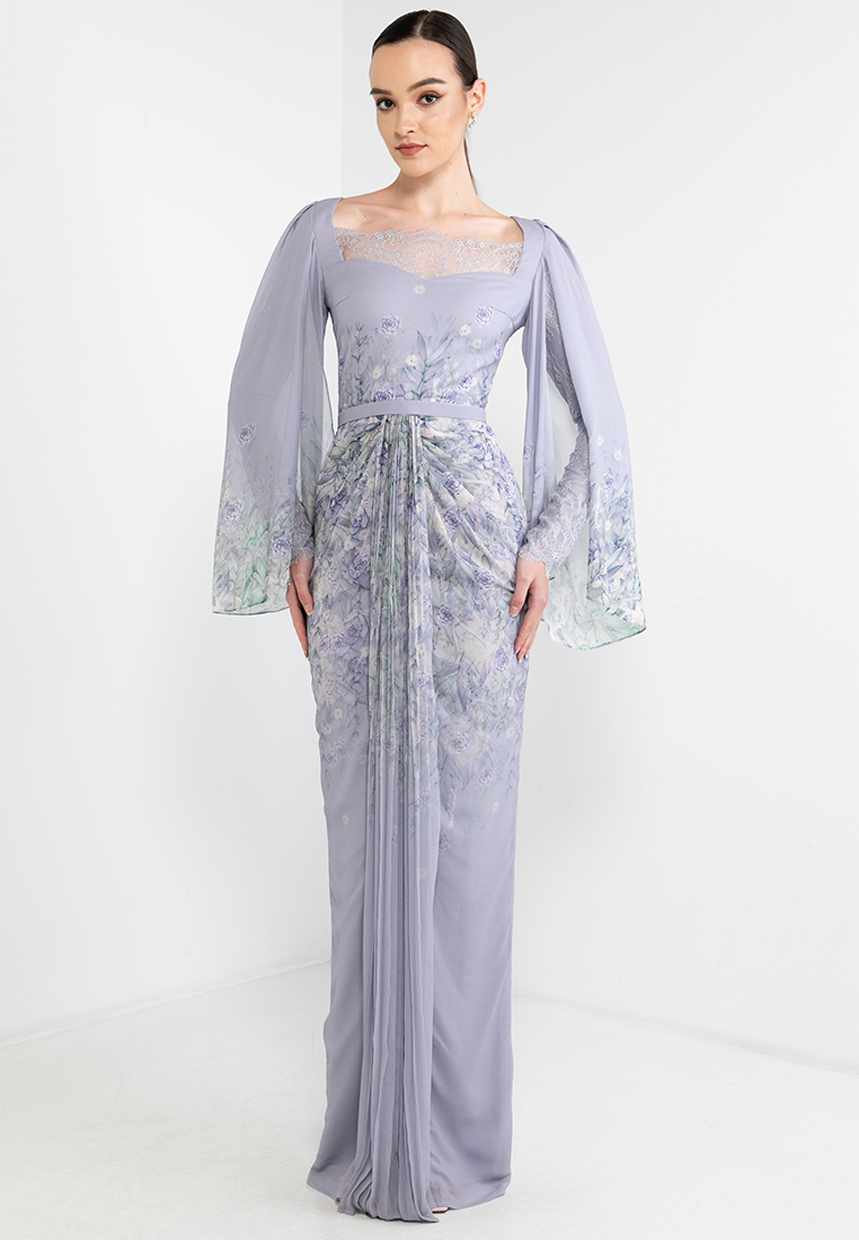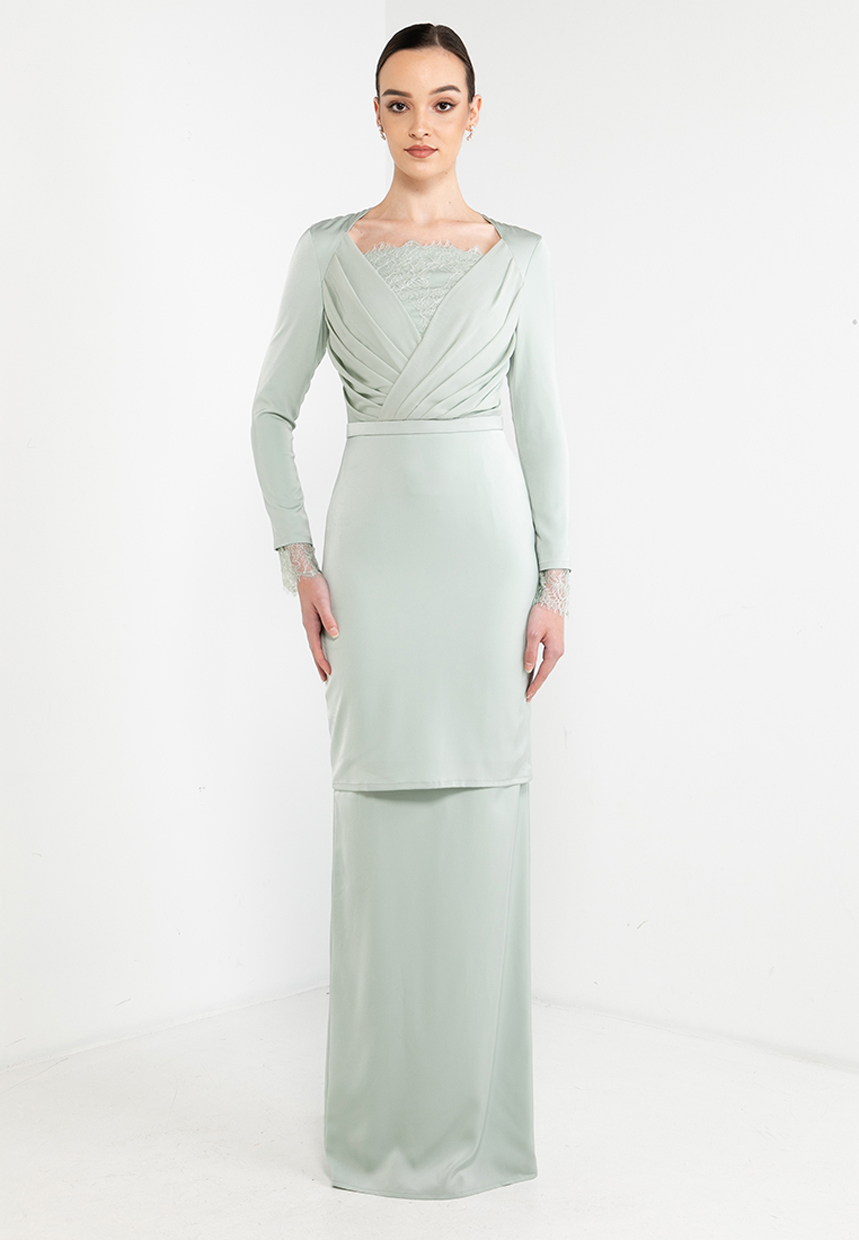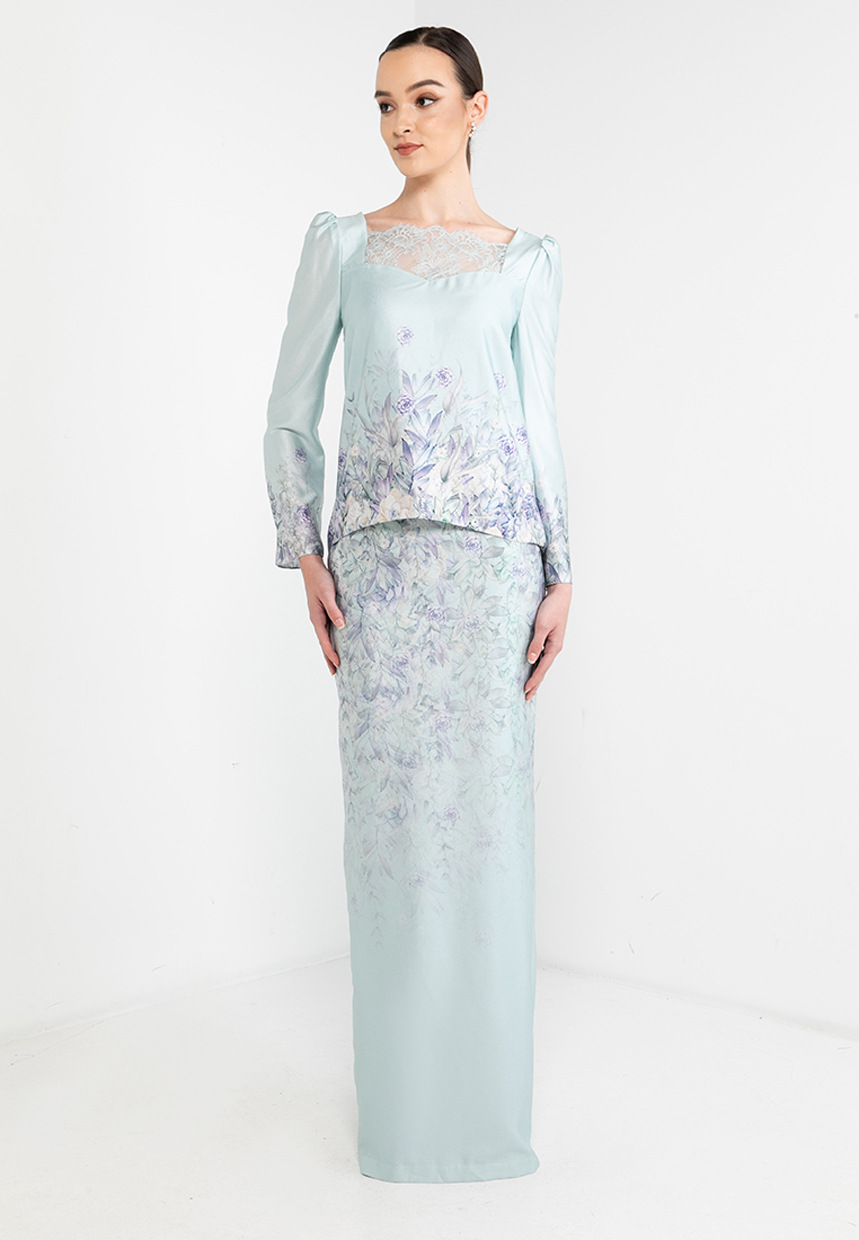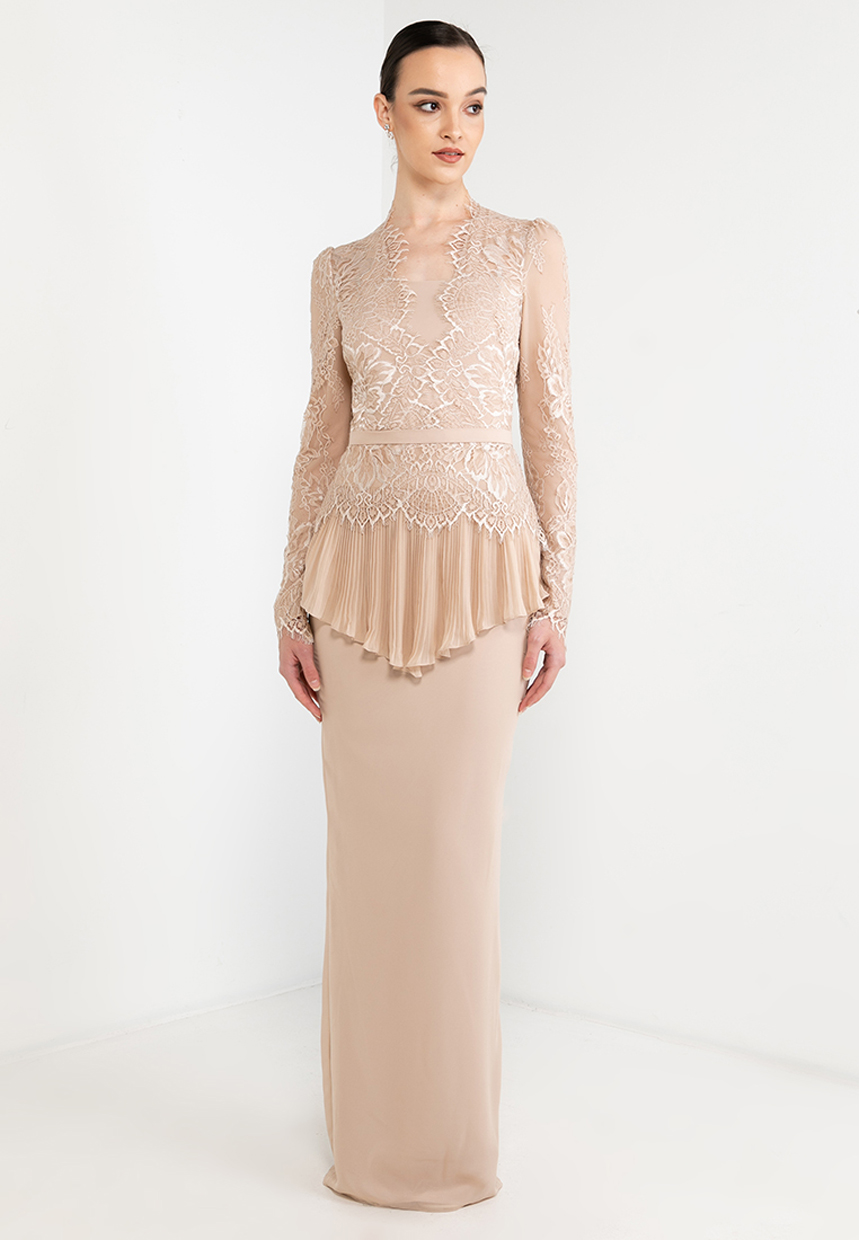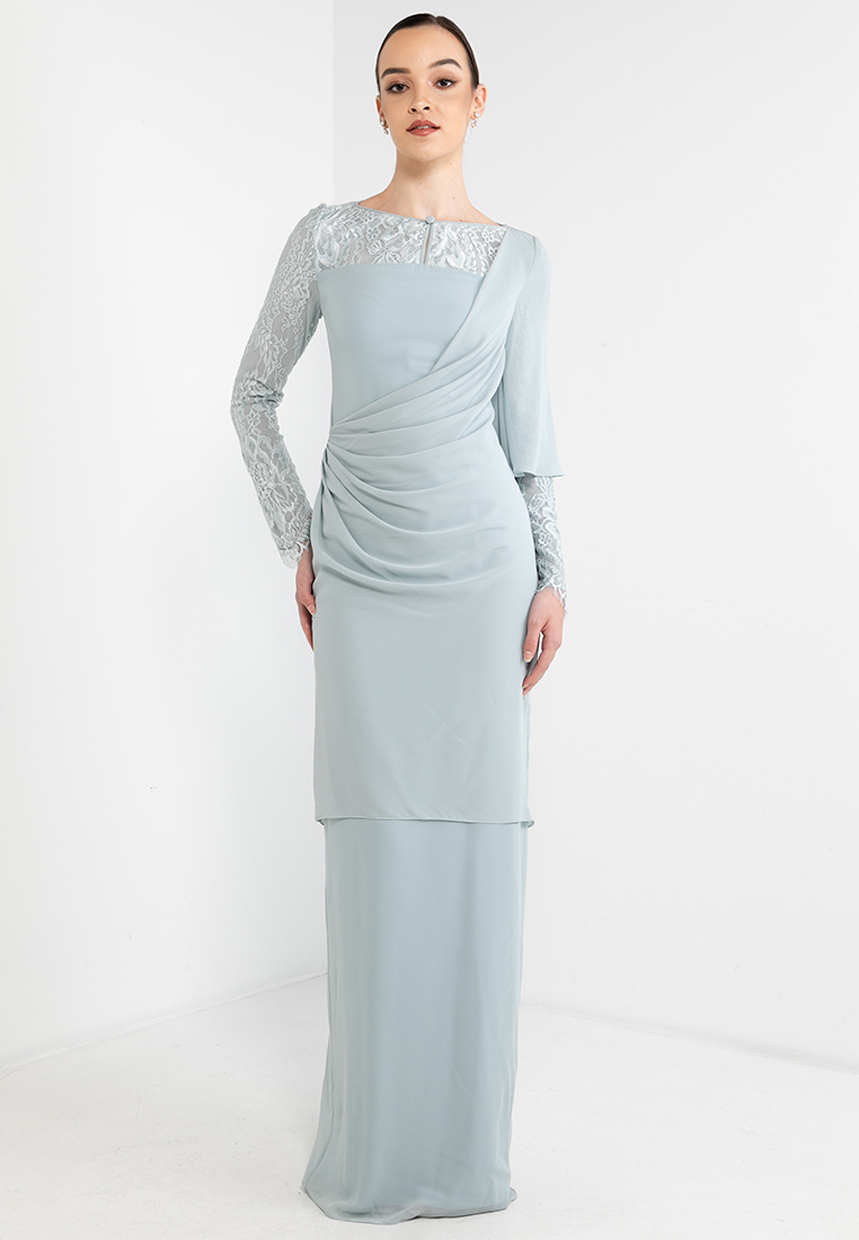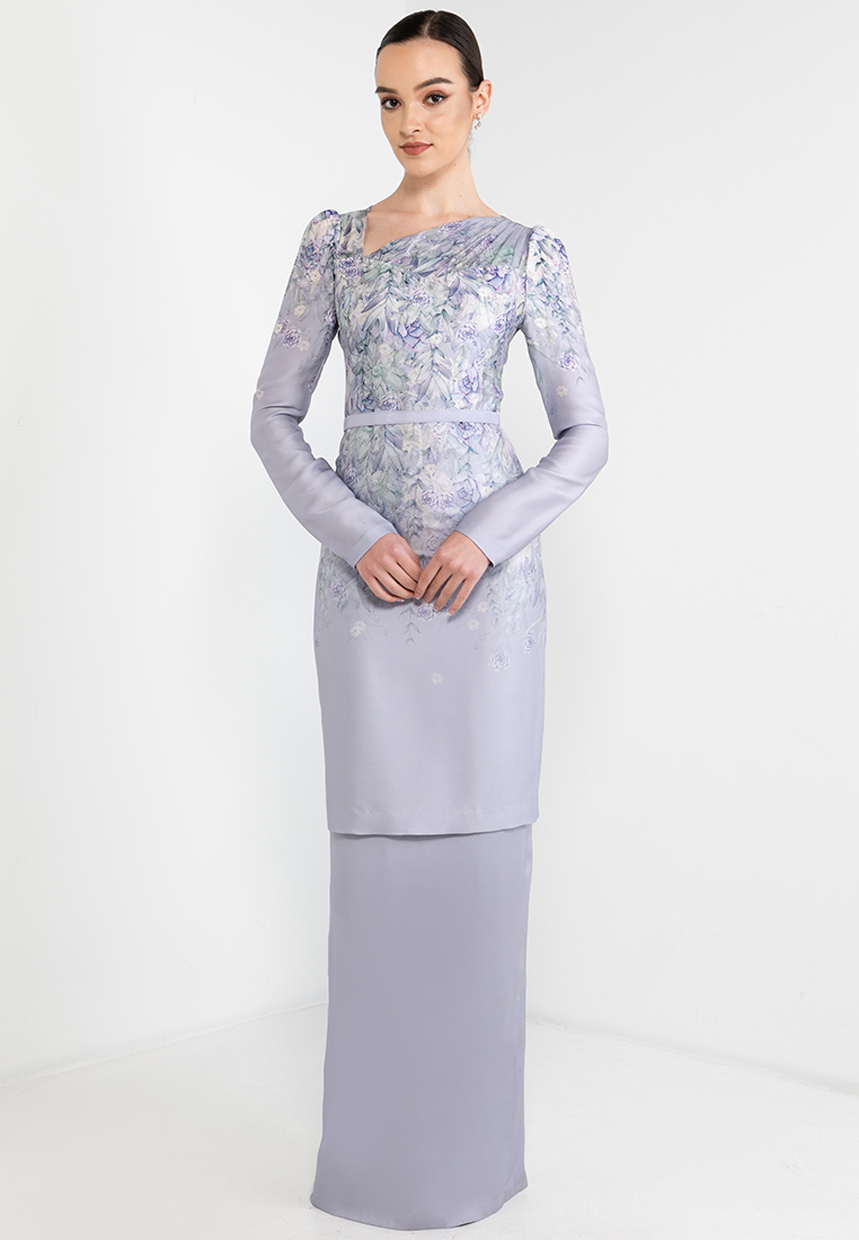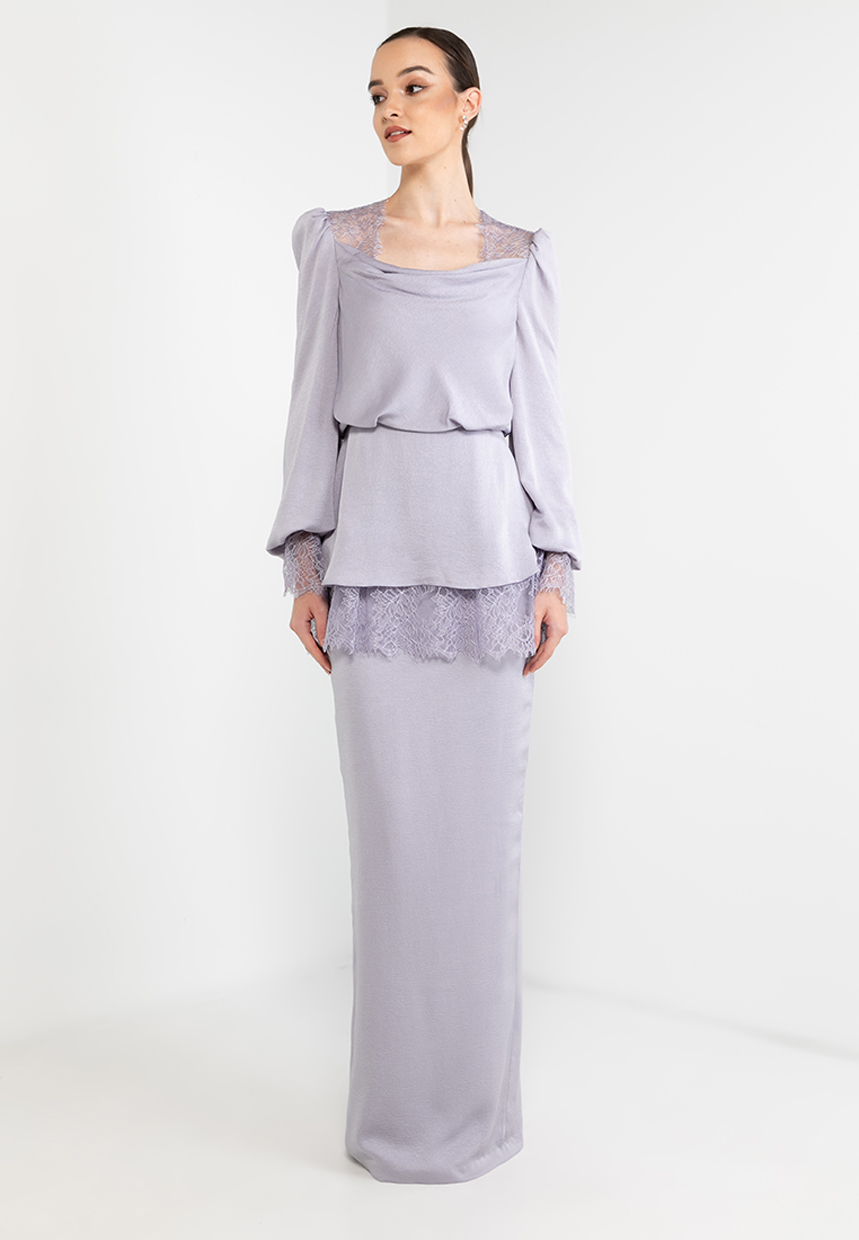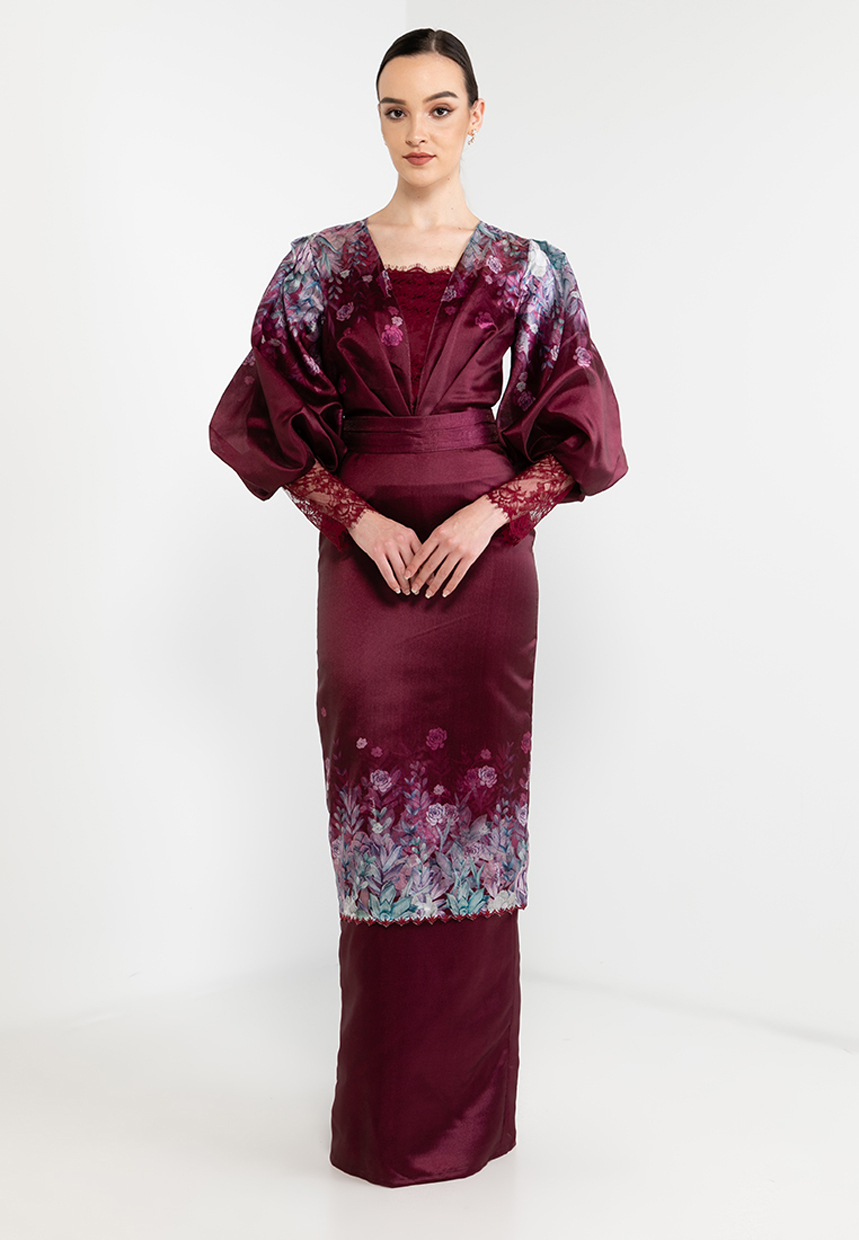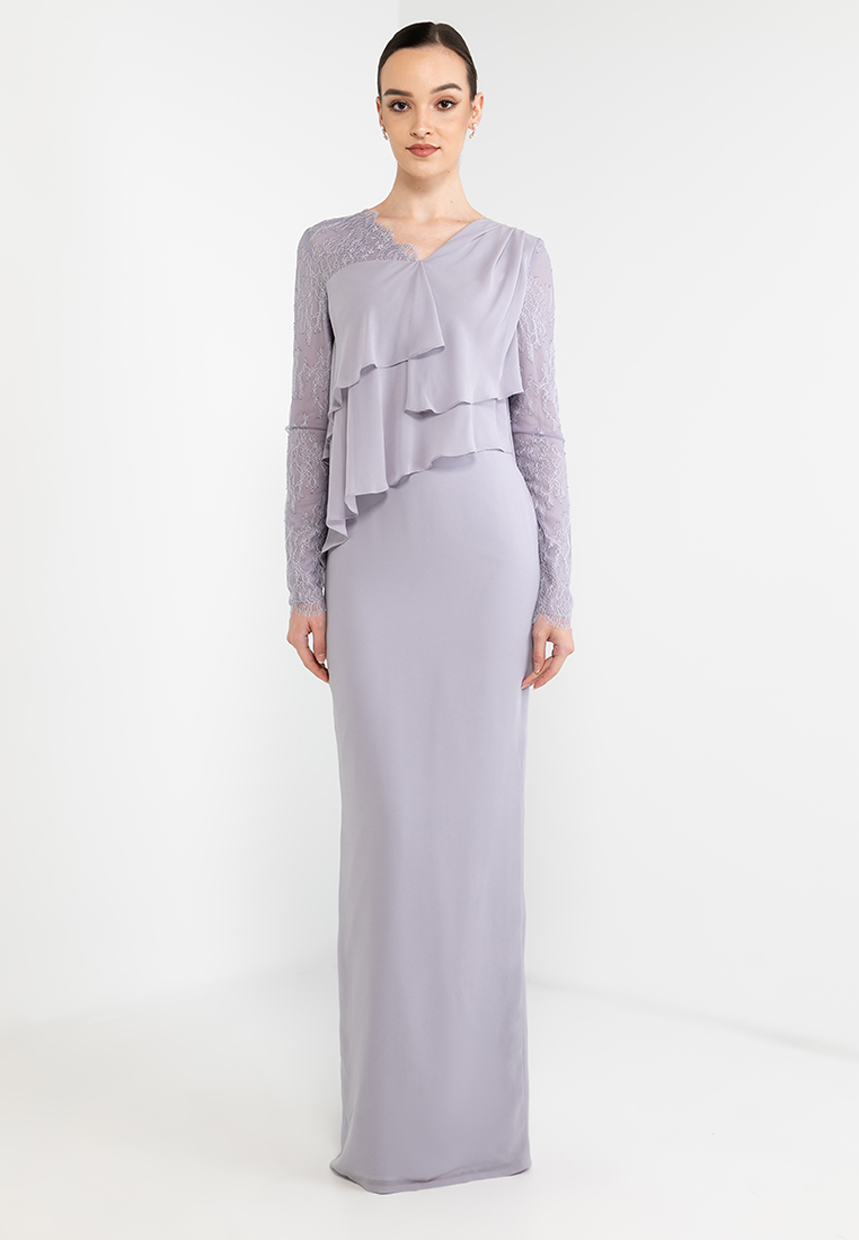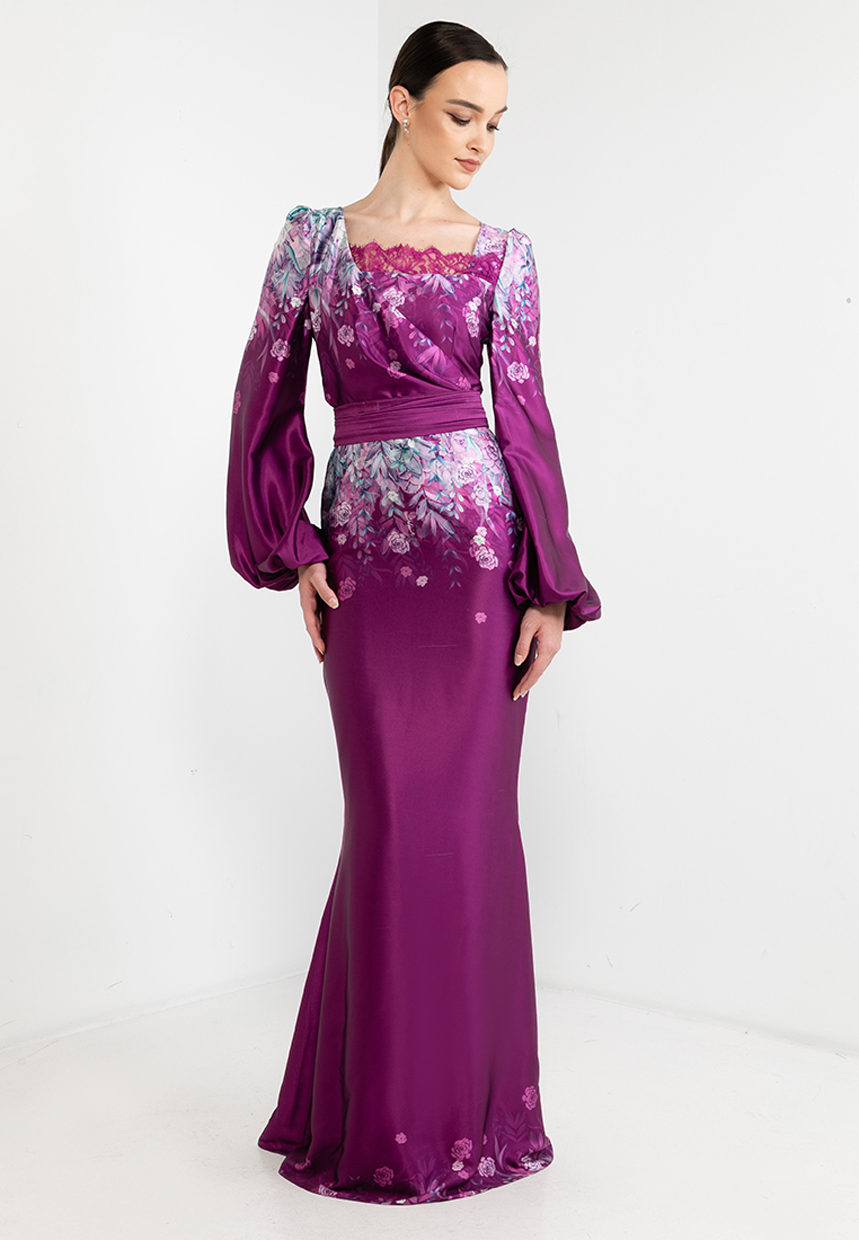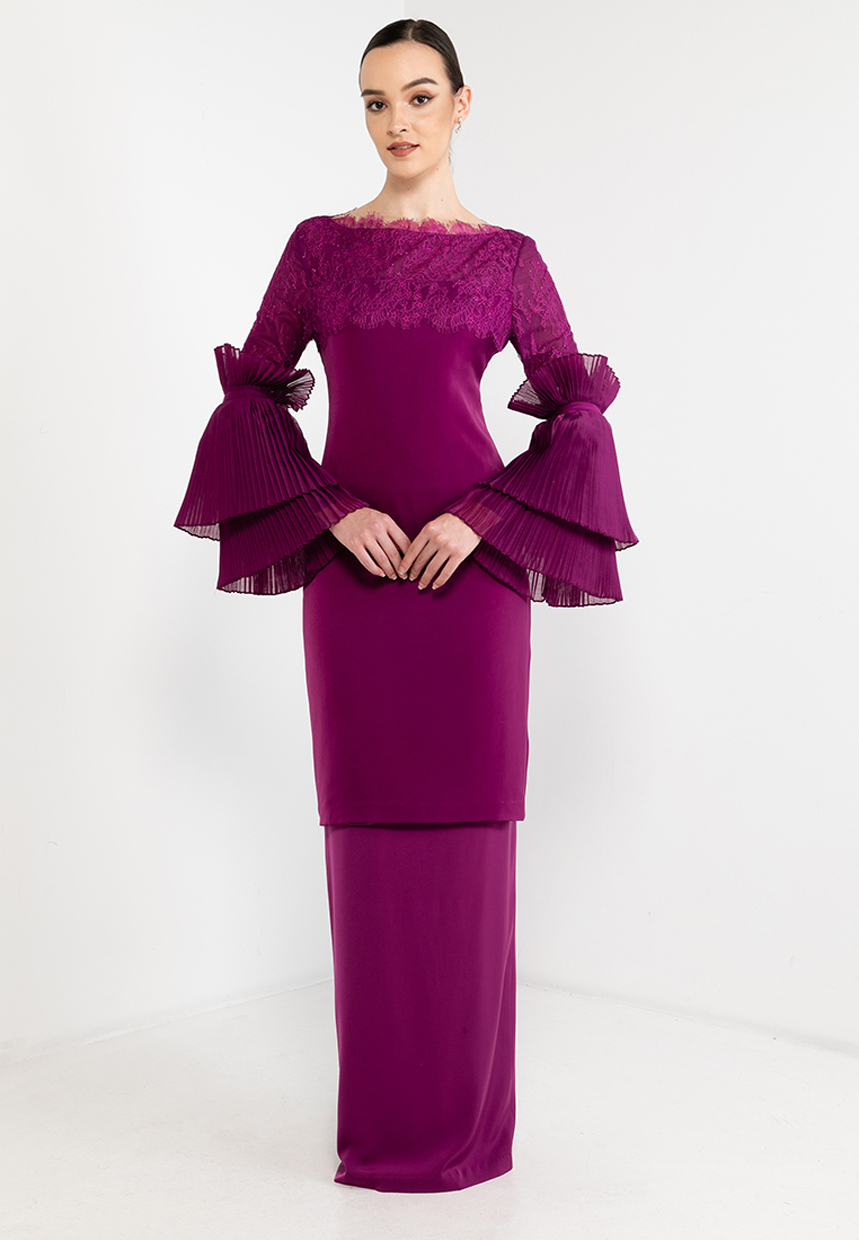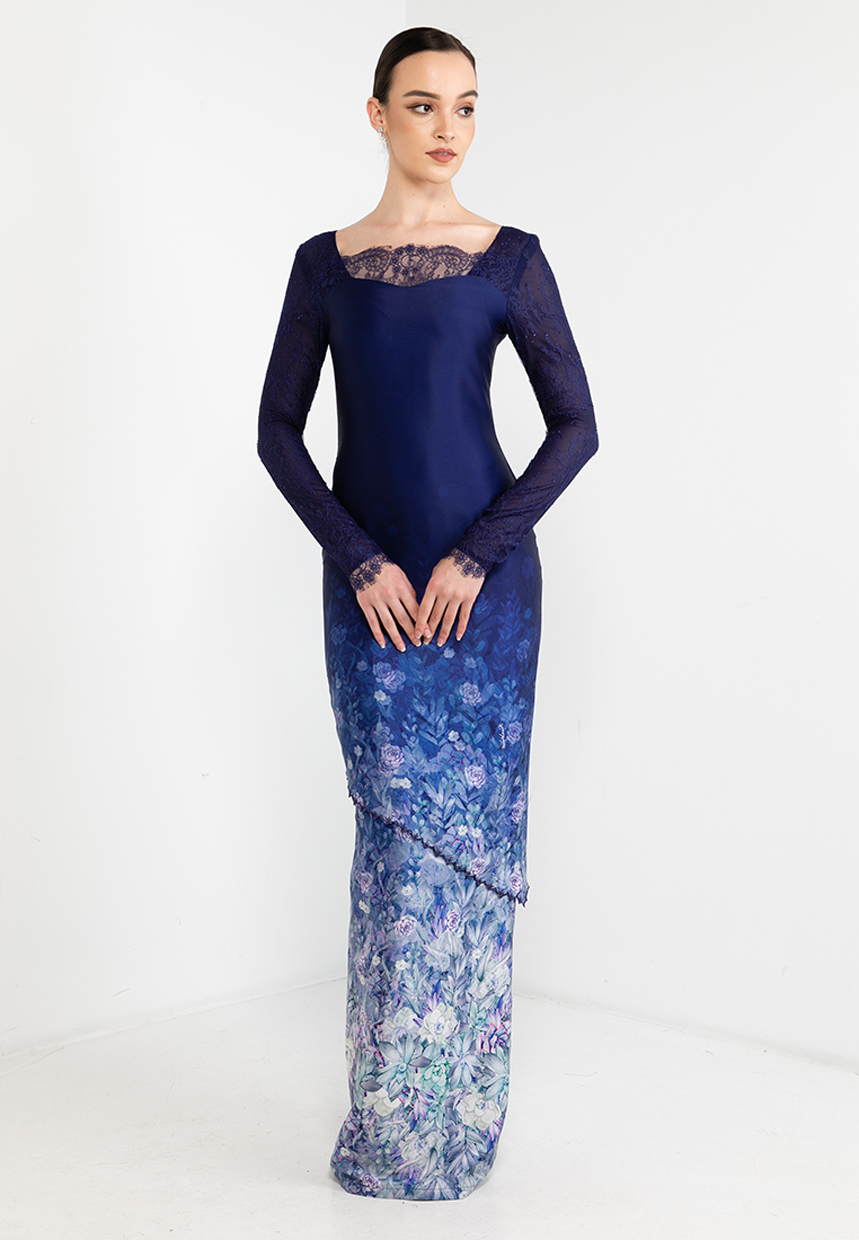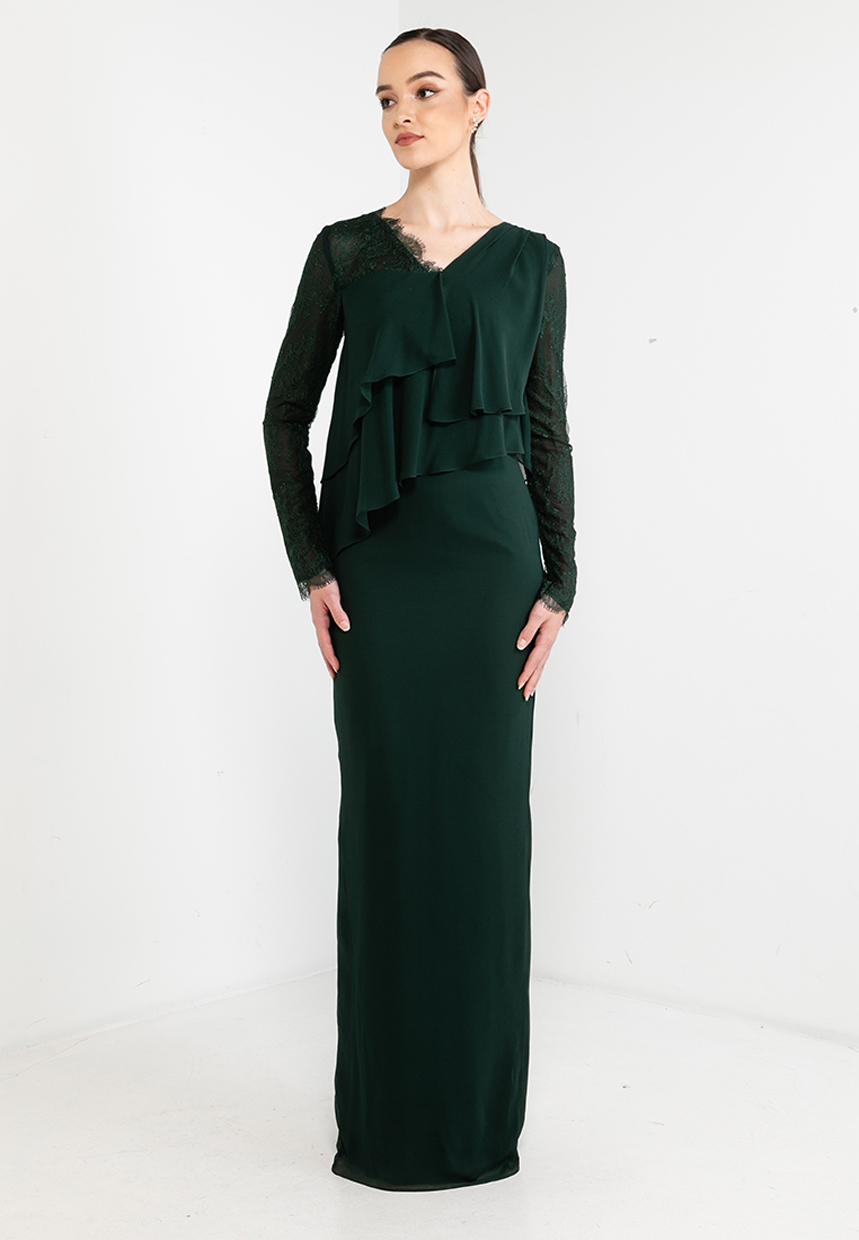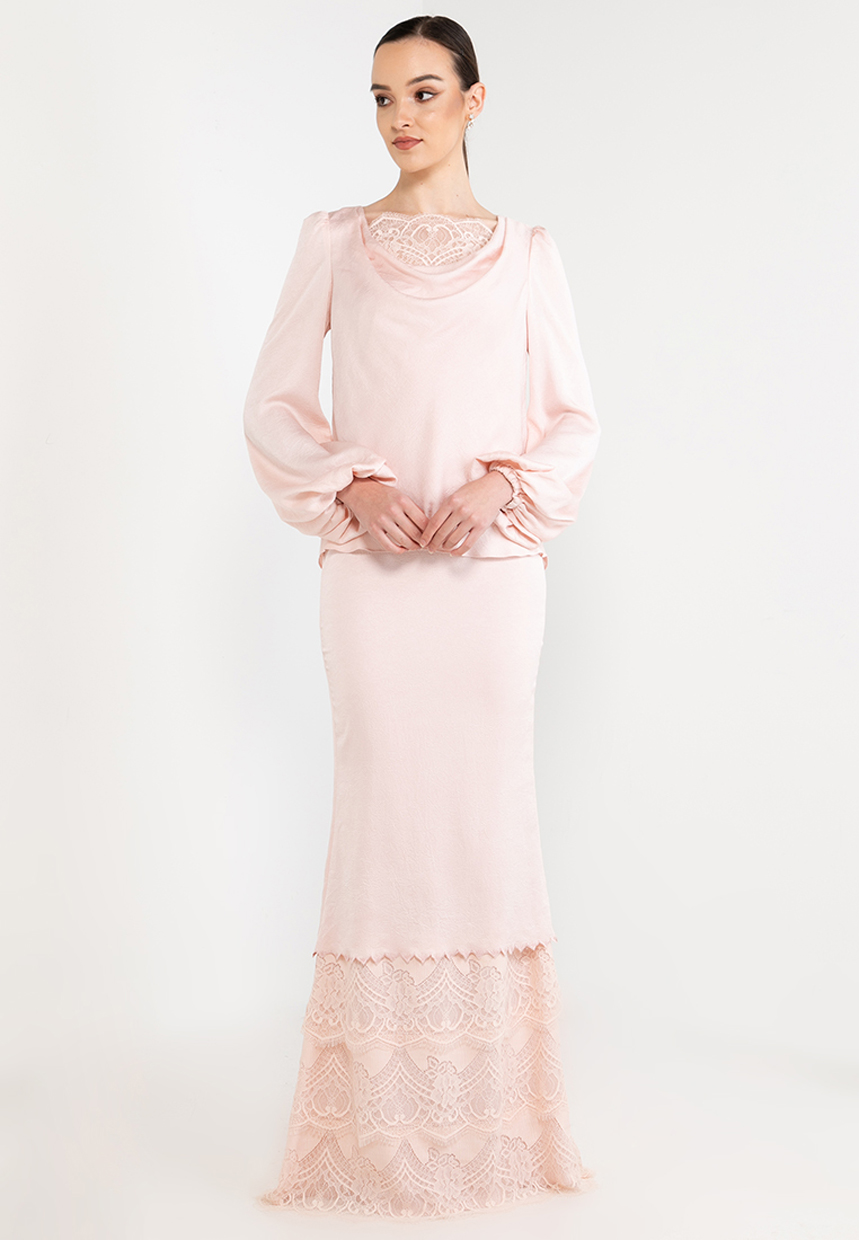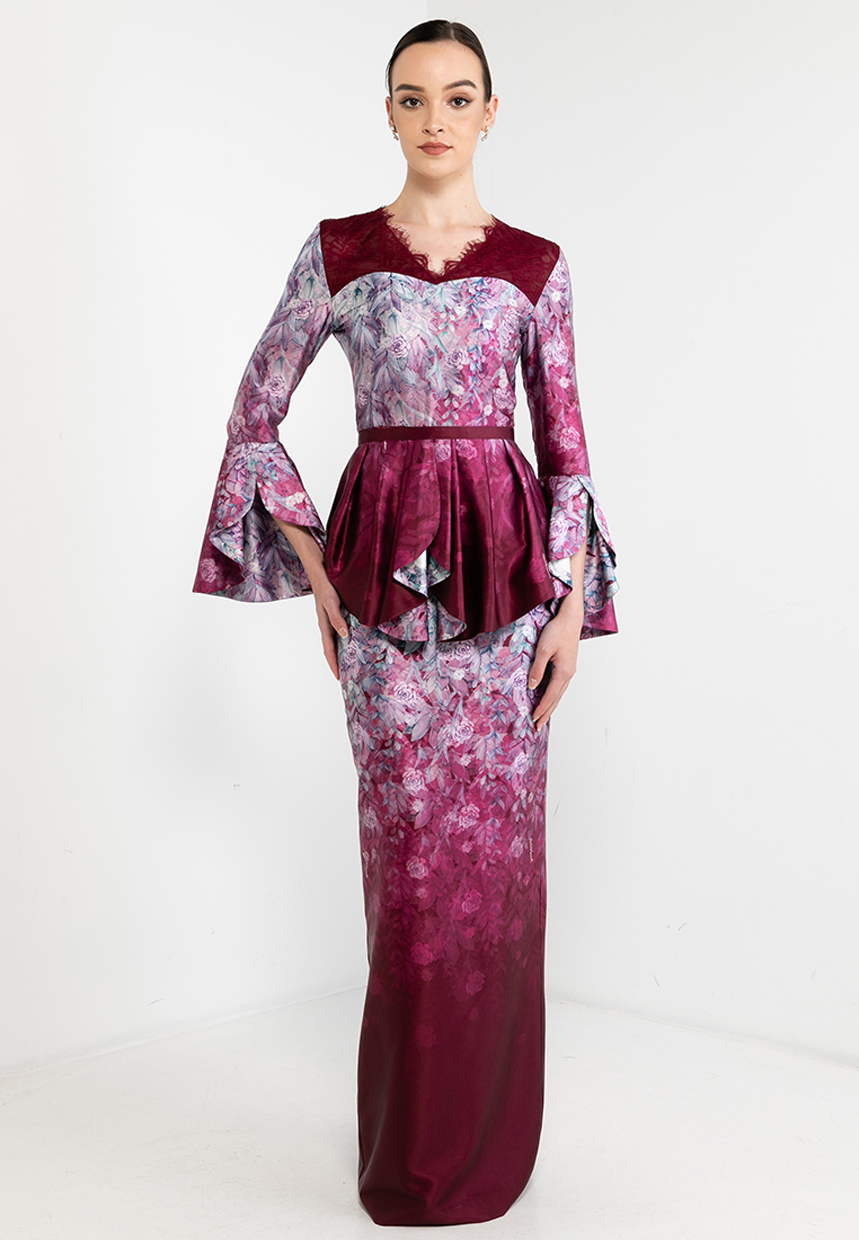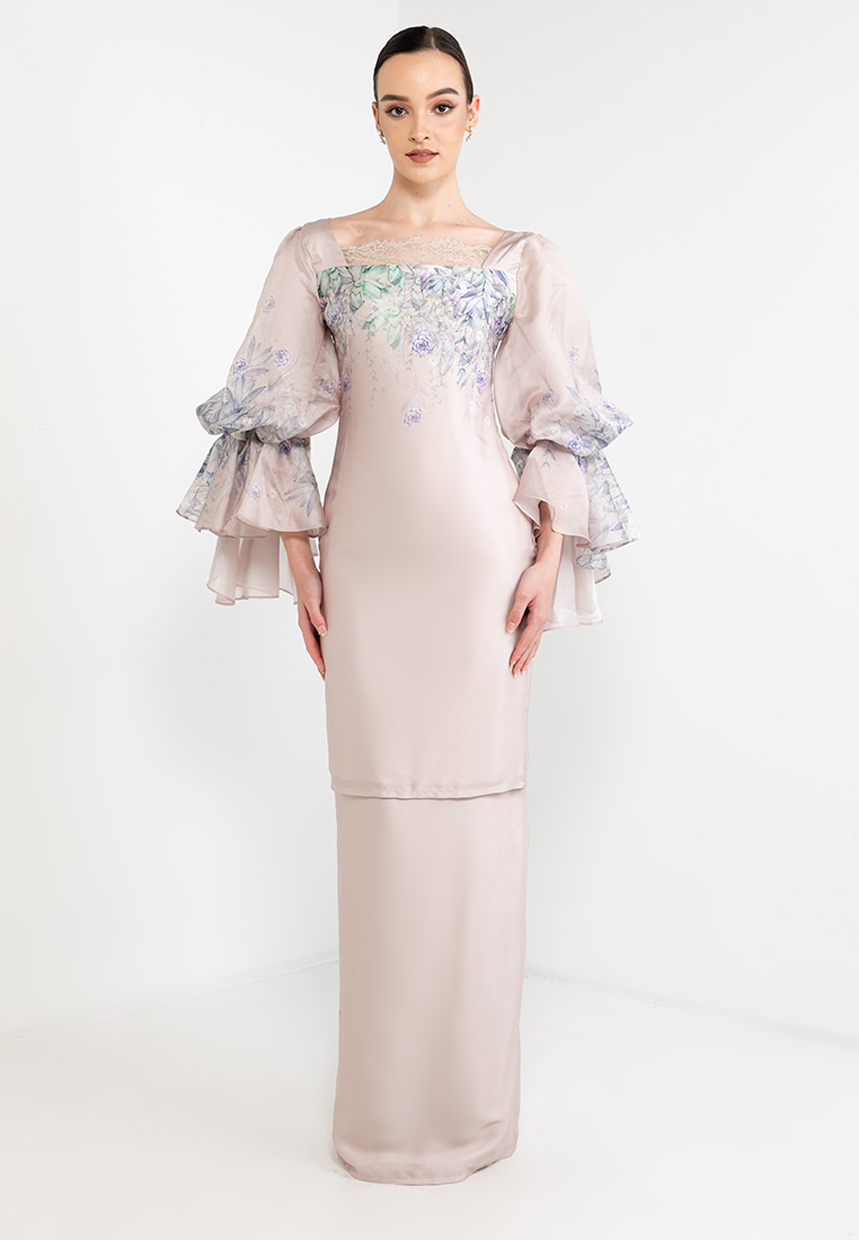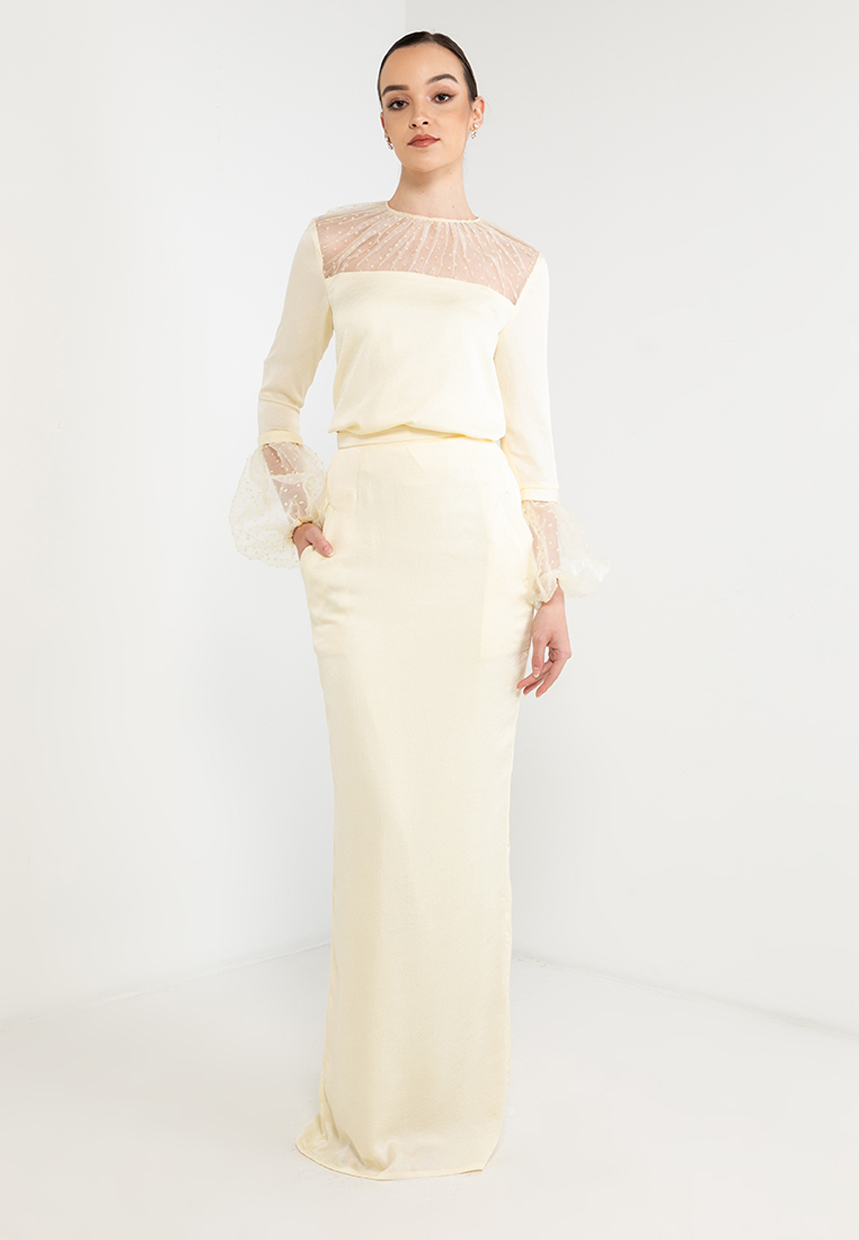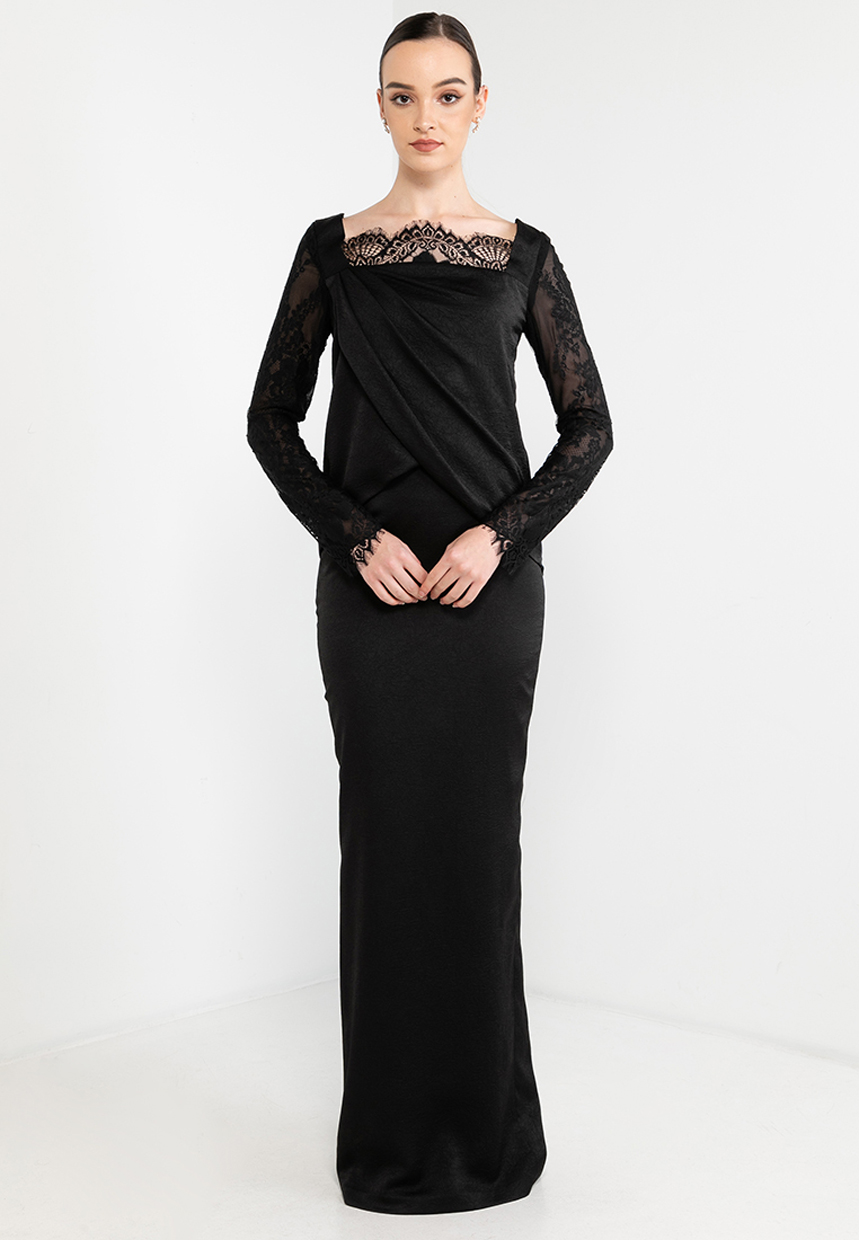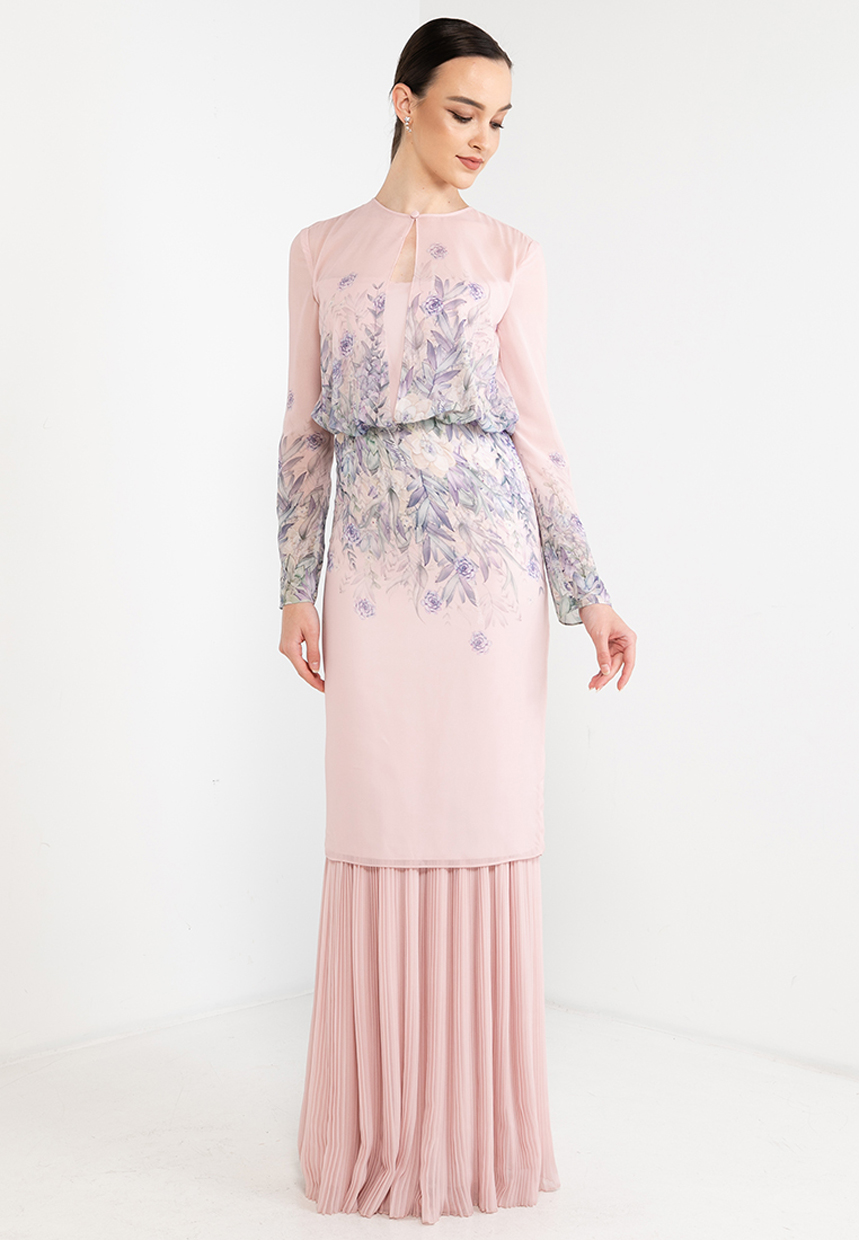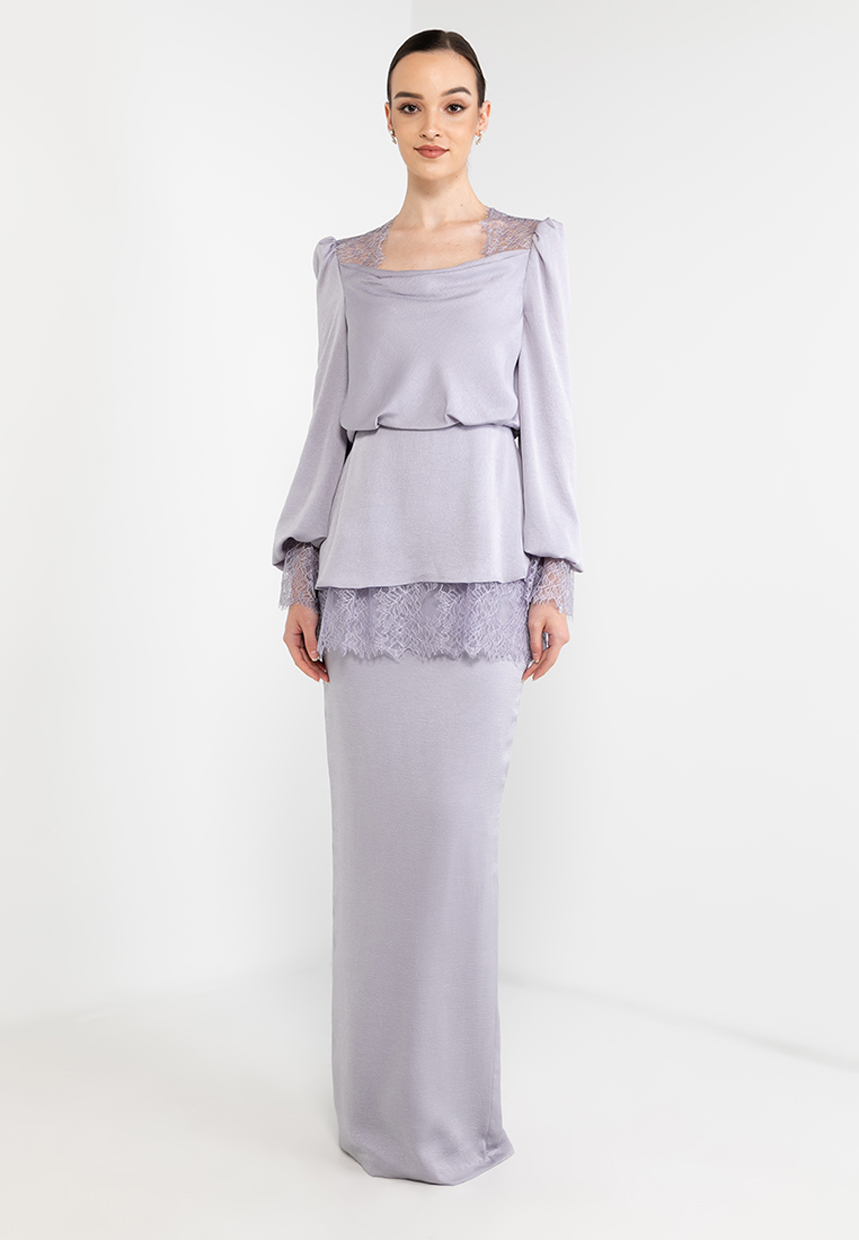 This year, the NH line by Nurita Harith emanates sophistication and femininity with 66 looks in a combination of pastel hues and dark tones. Each piece has a unique drape that lends it versatility and allows it to be worn on various occasions. Not to be missed are the ones with waterfall pleats on the top, lace details at the upper chest and floral prints paired with a pleated belt. 
Shop here. 
Afiq M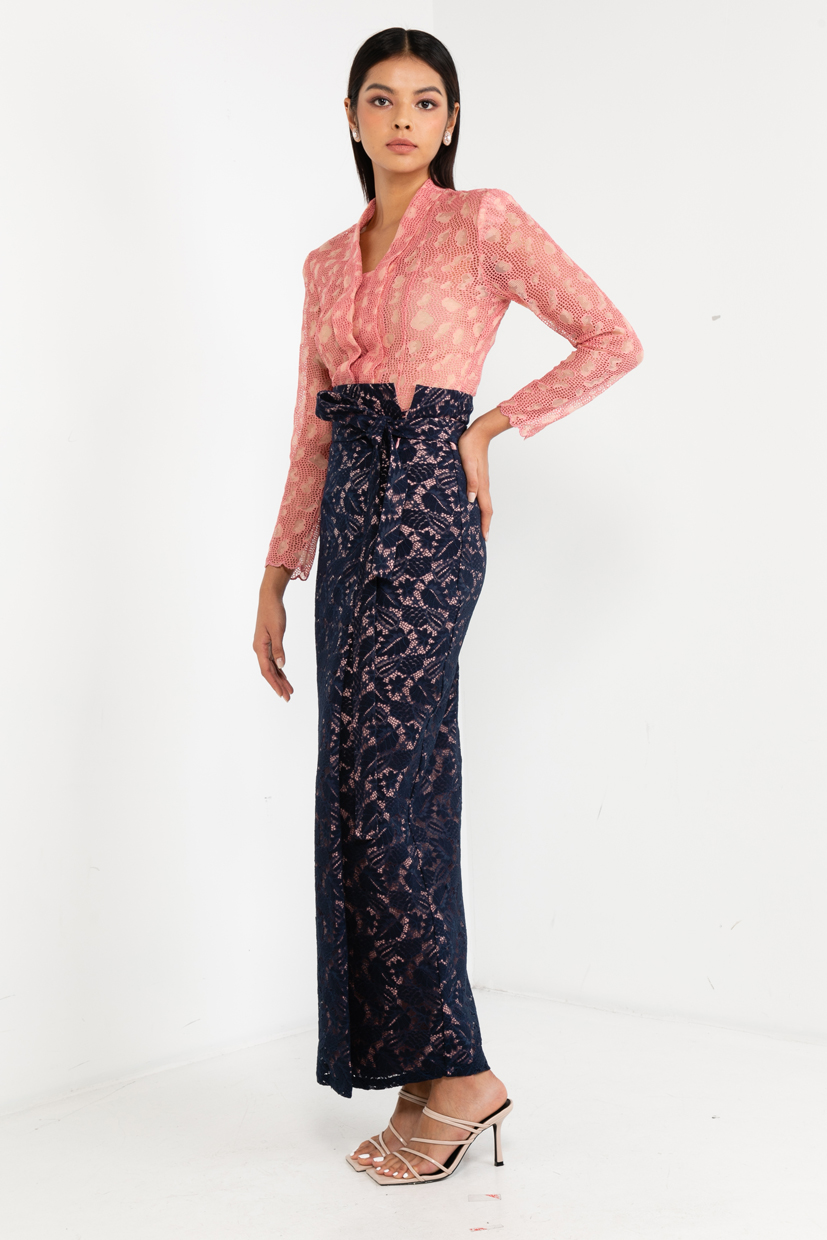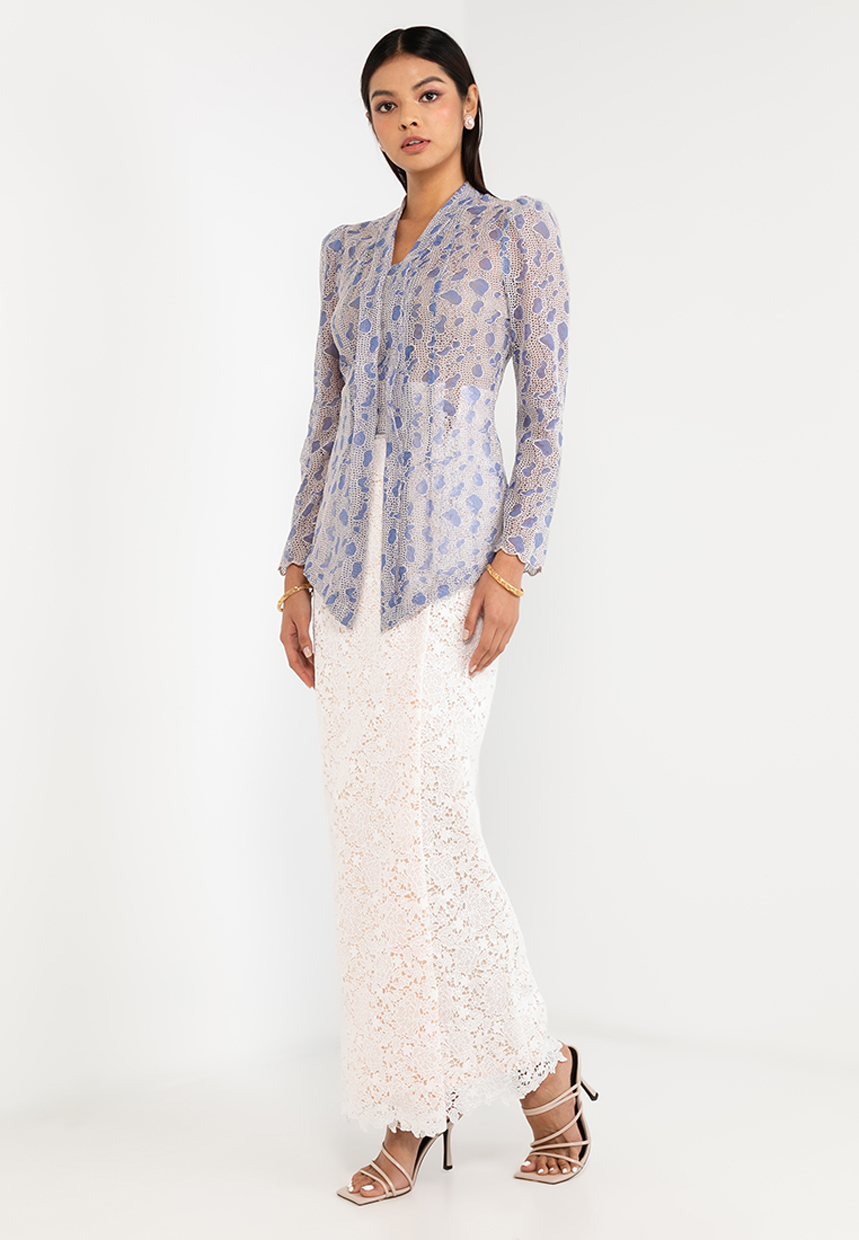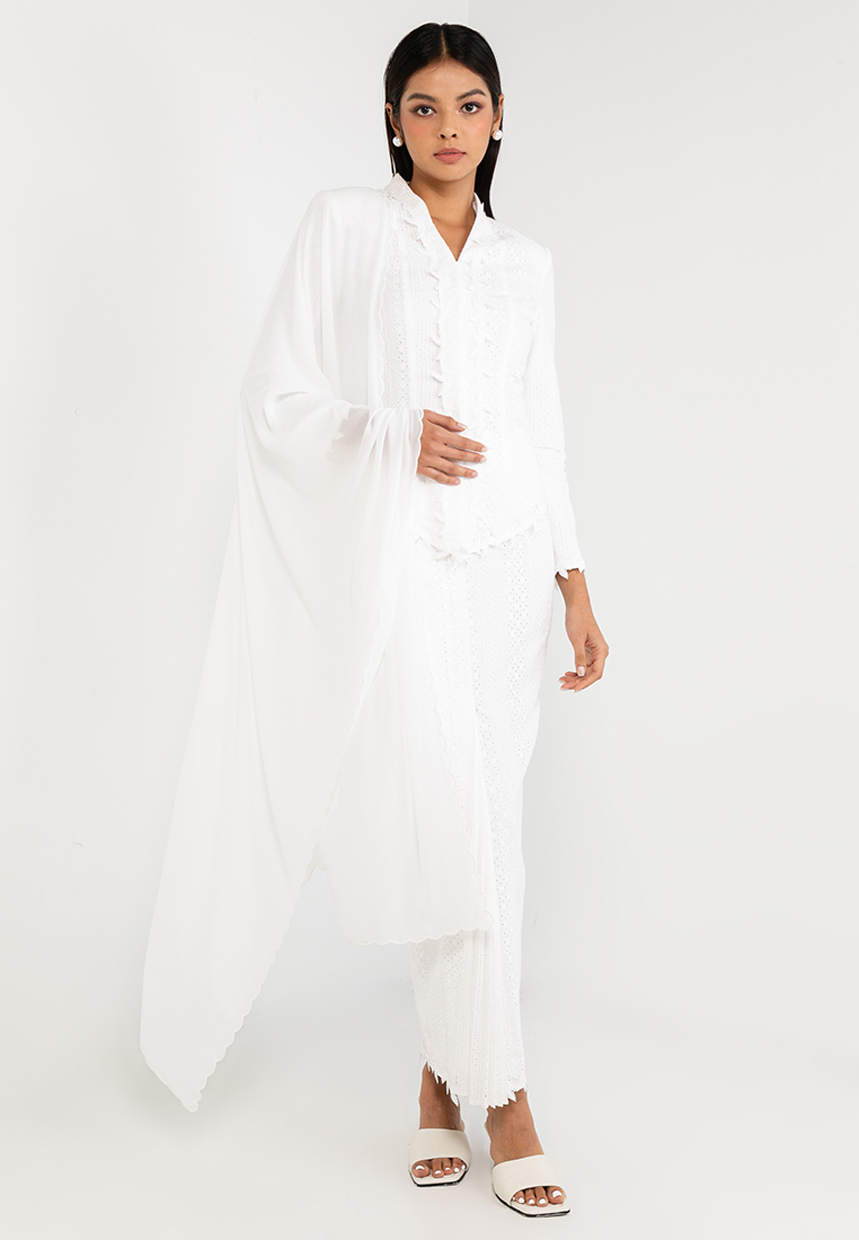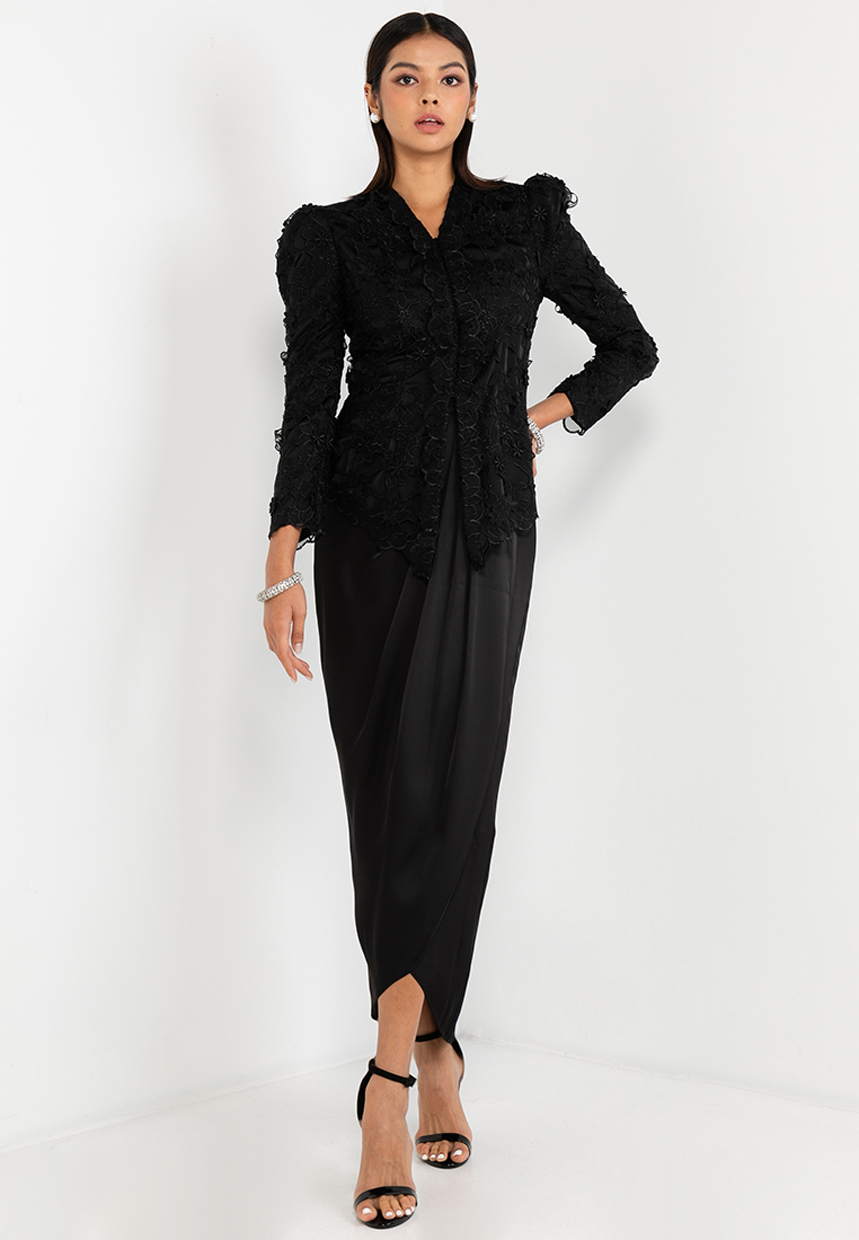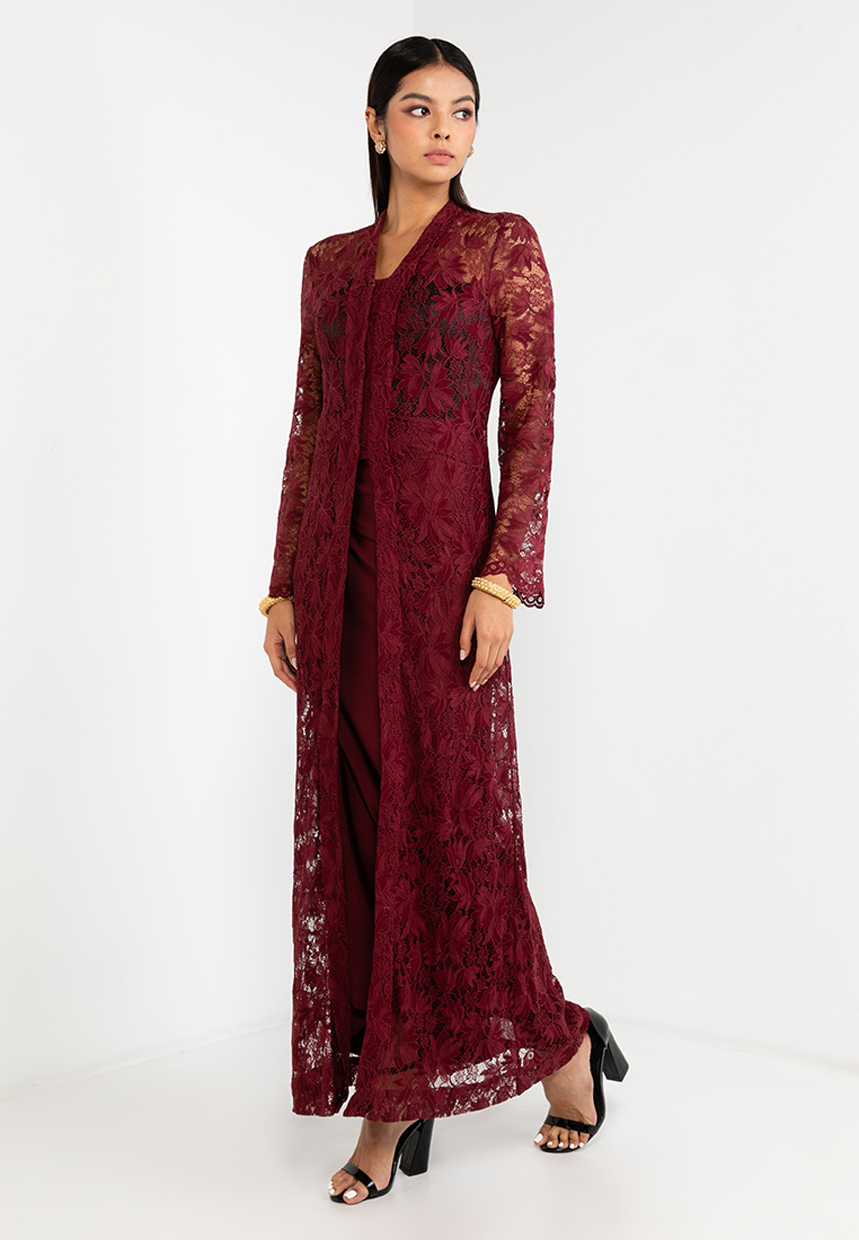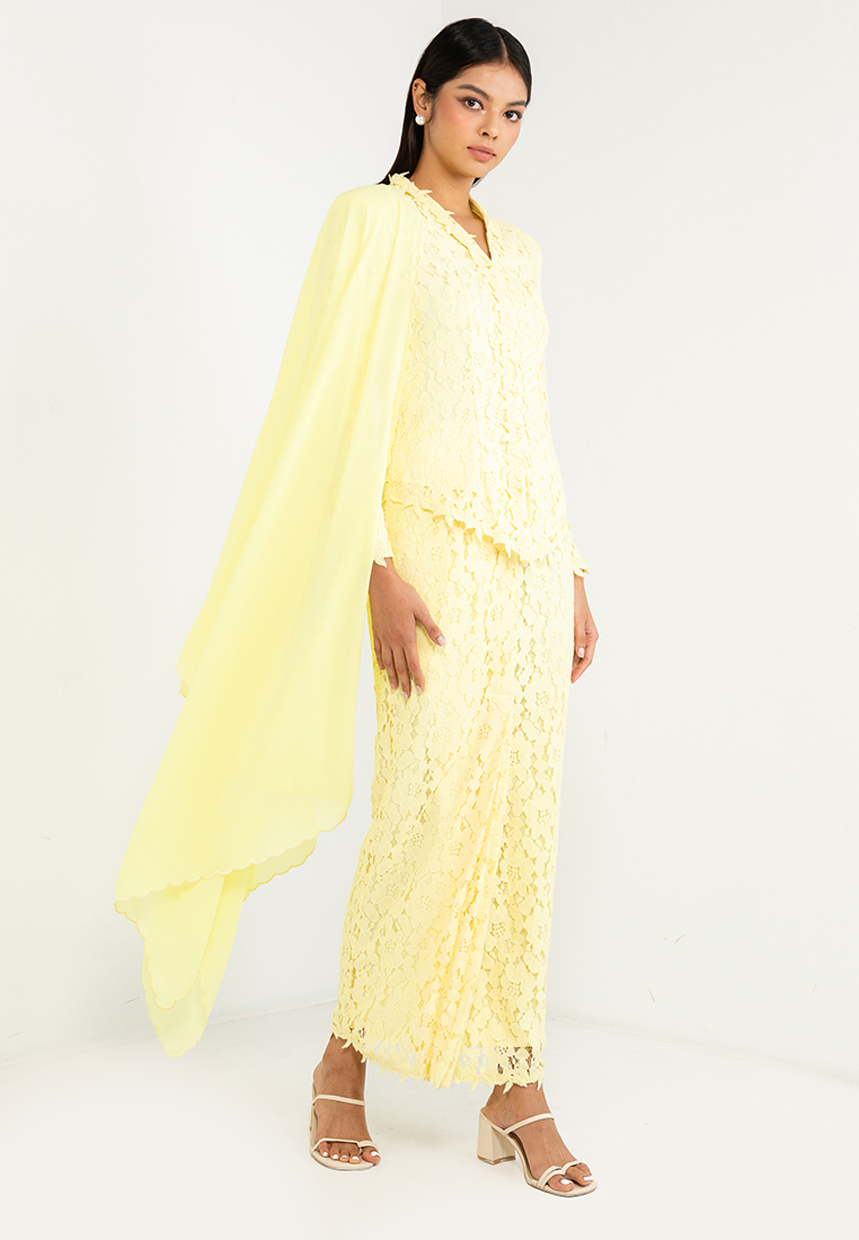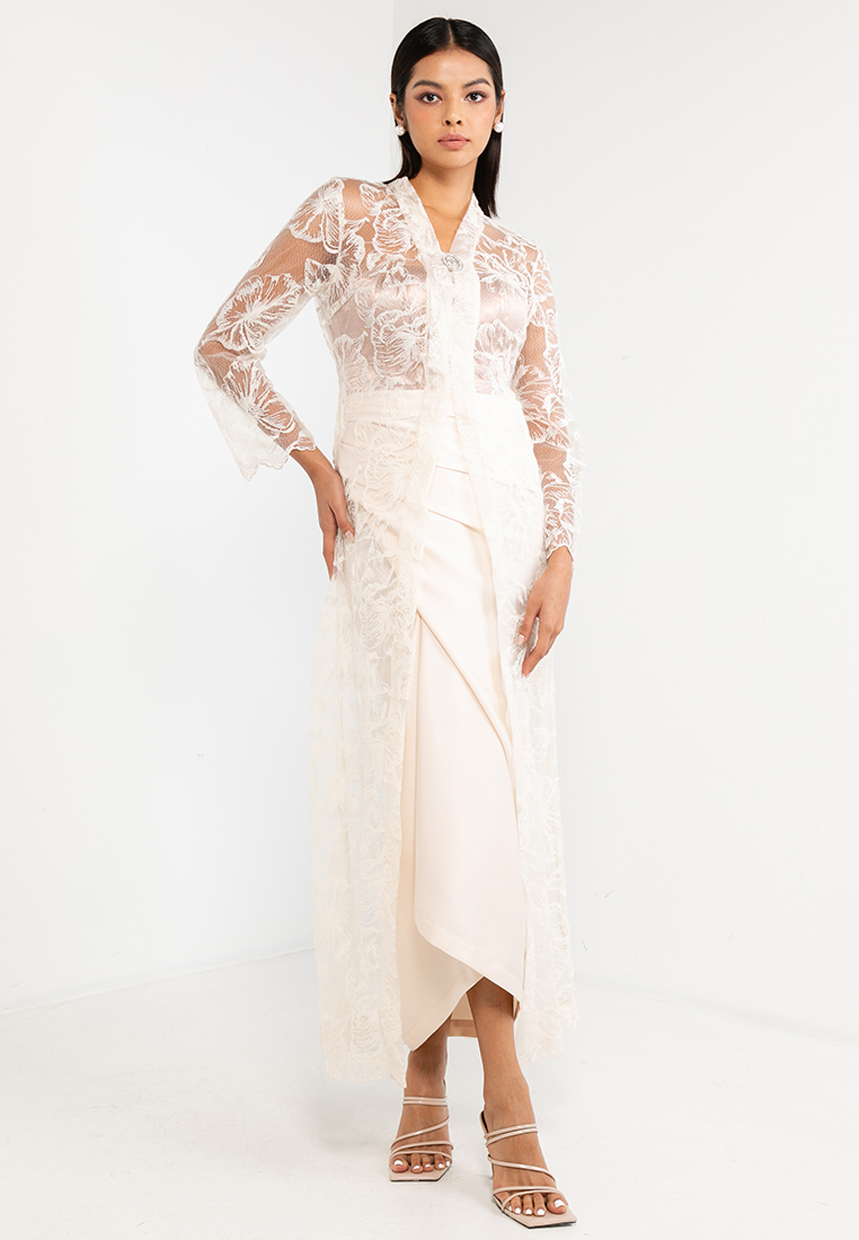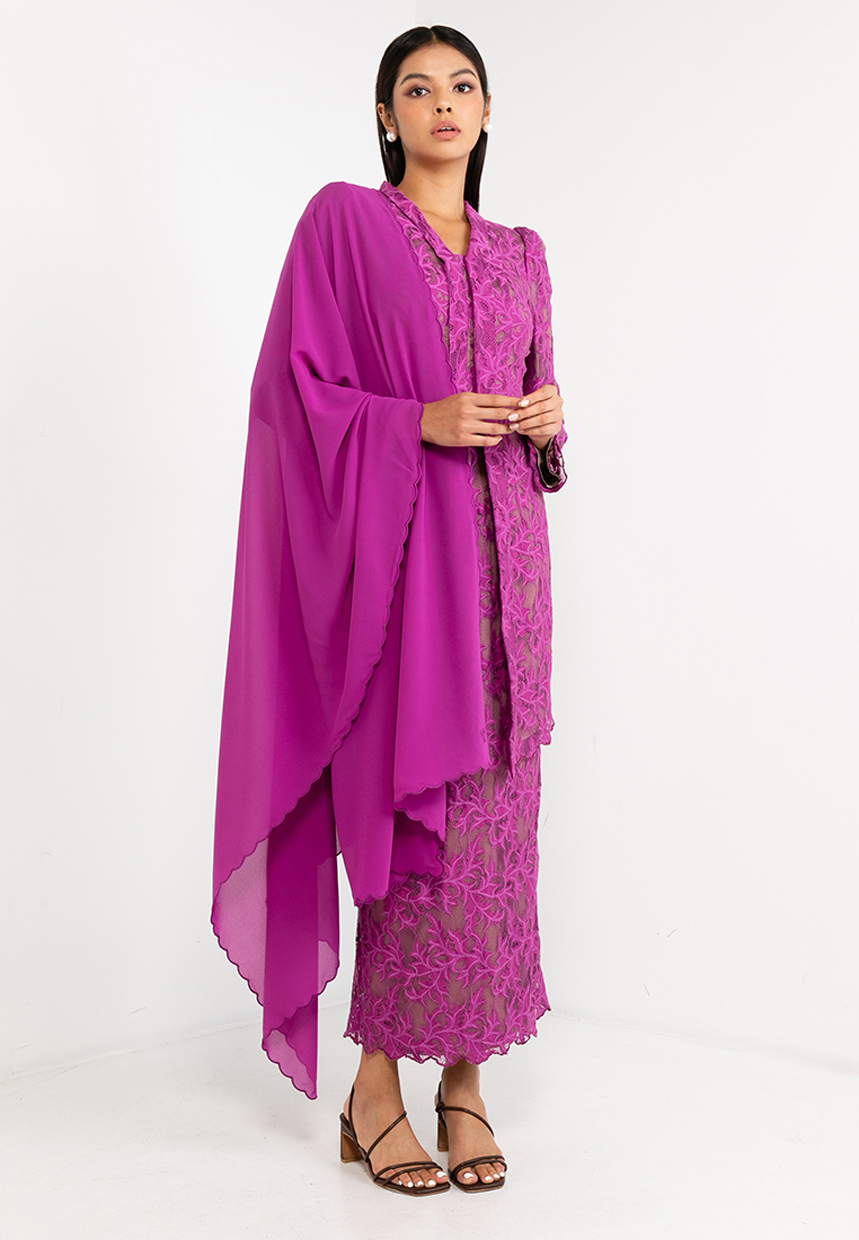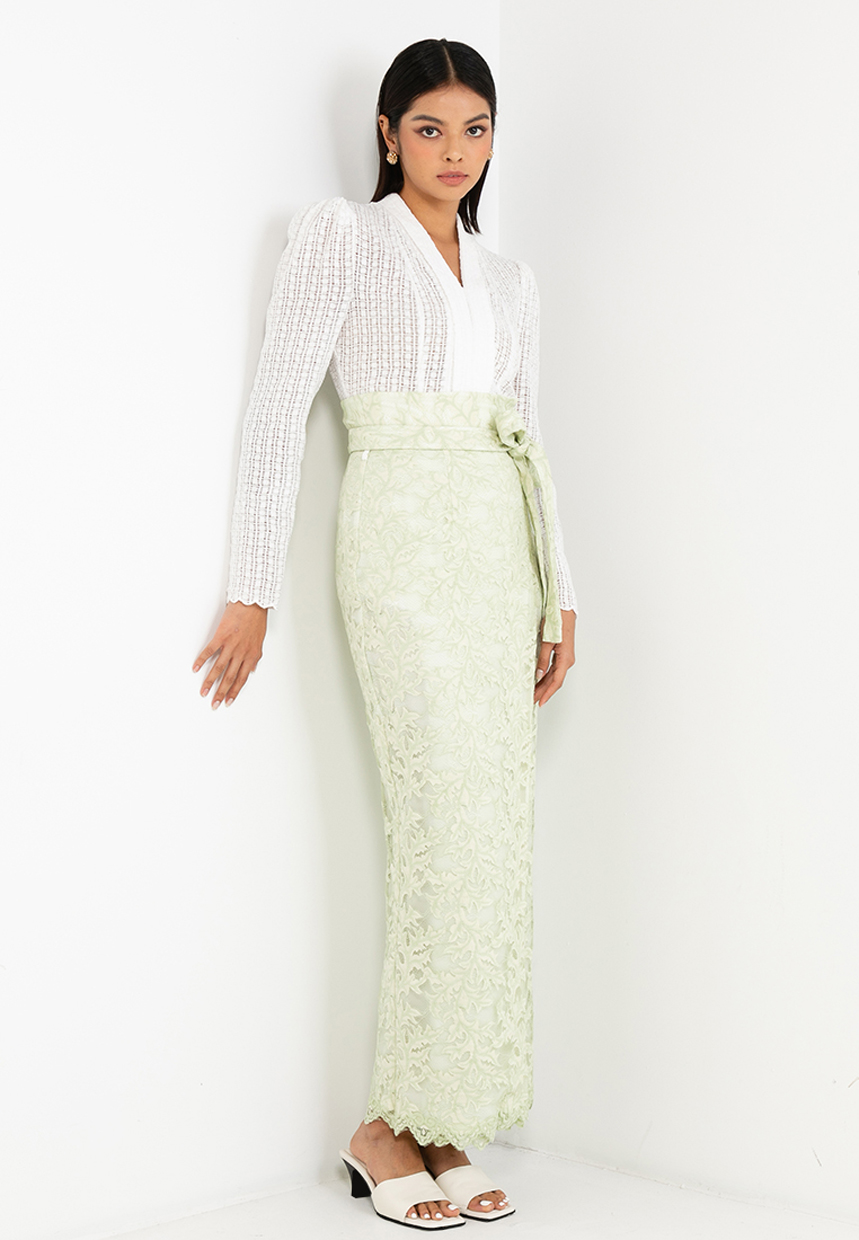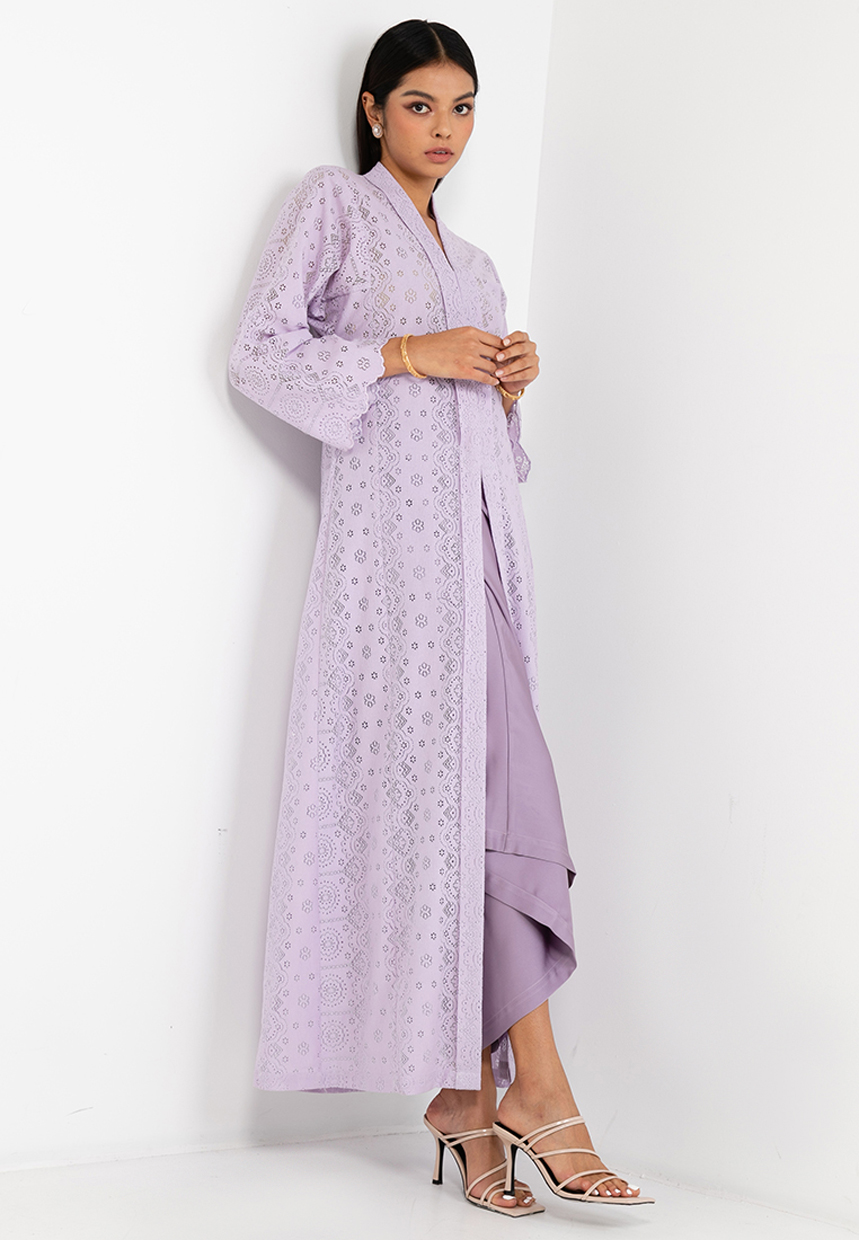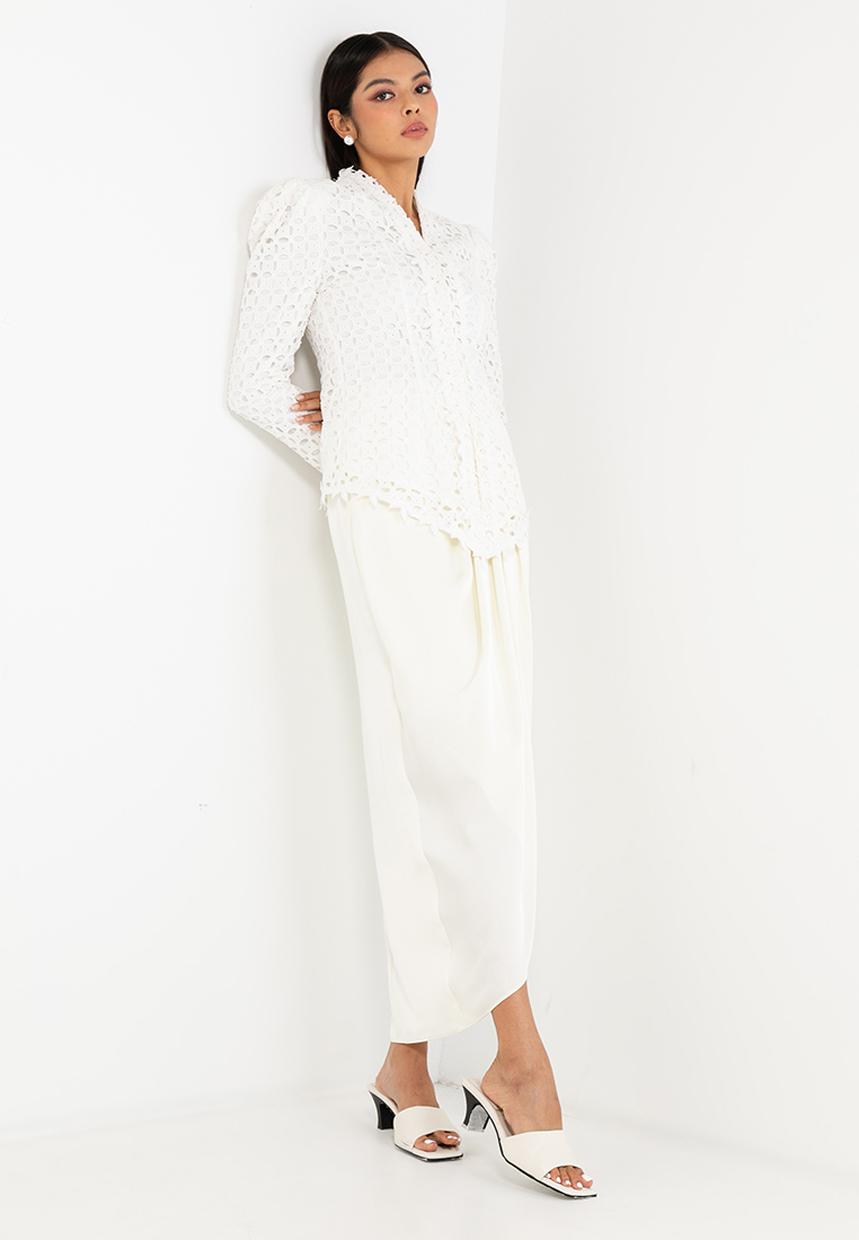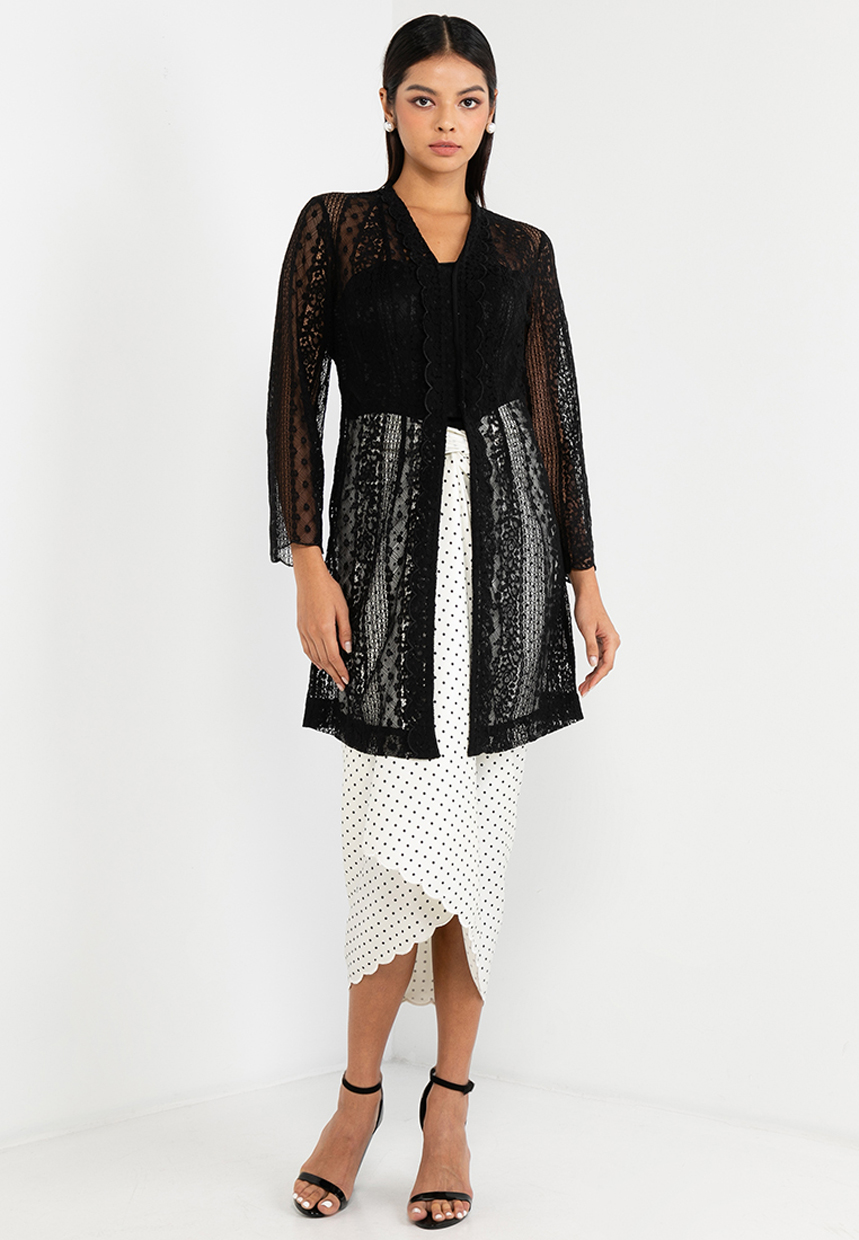 The 'Nostalgia' collection was inspired by the empowered women Afiq observed growing up. In a monotone colour scheme with hints of yellow, red, and lilac, cotton and crepe fabrics are used to echo the sense of comfort that has always been at the heart of the collection. The classic Kebayas are refined into high-waisted skirts and floor-length kebaya tops, making them timeless garments that can be worn long after the season. 
Shop here. 
Syomirizwa Gupta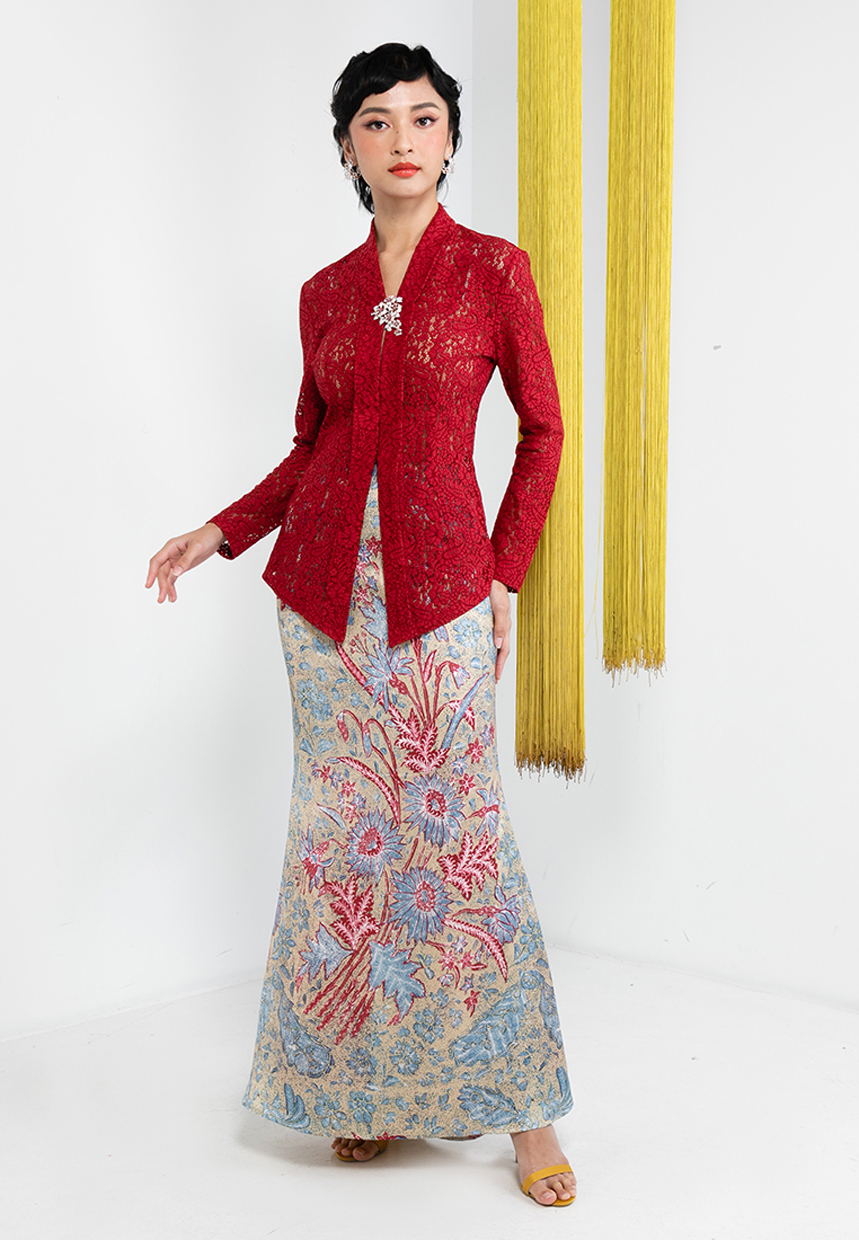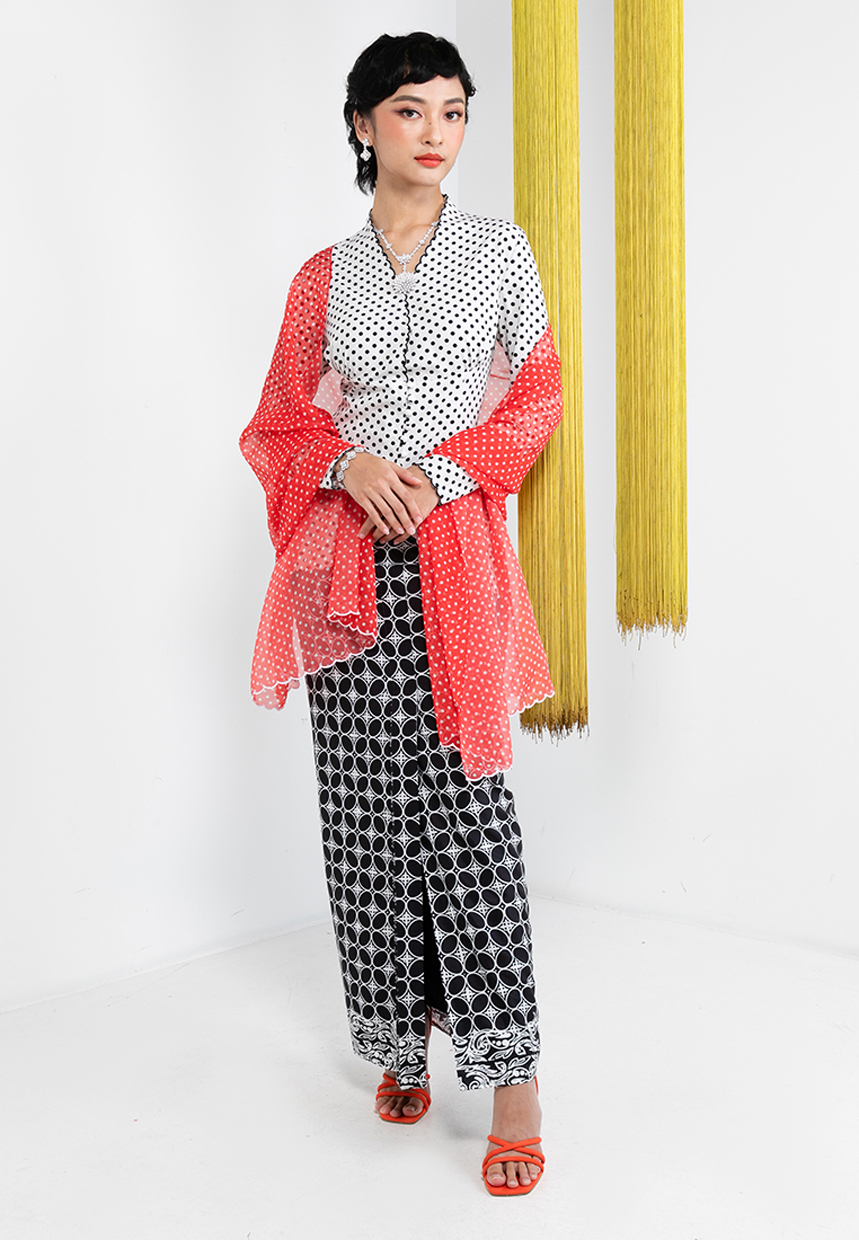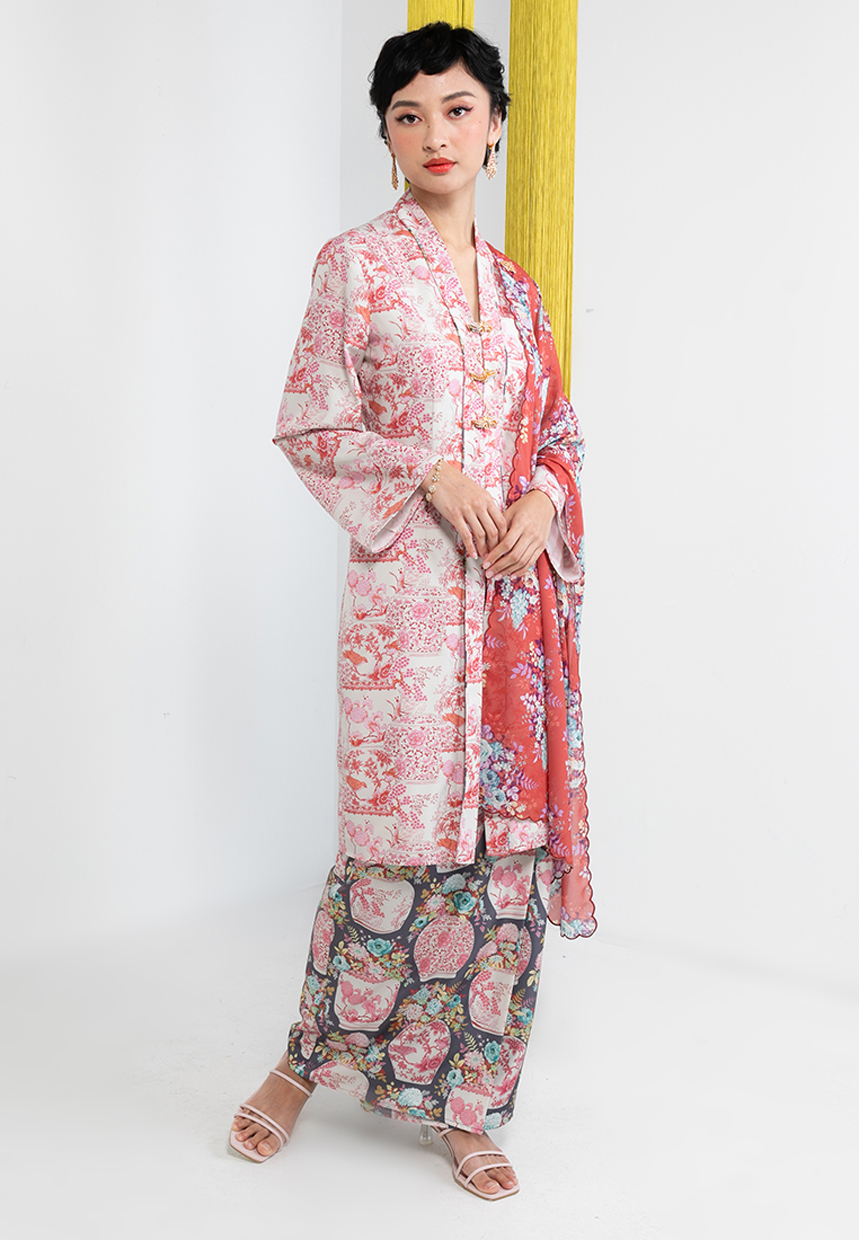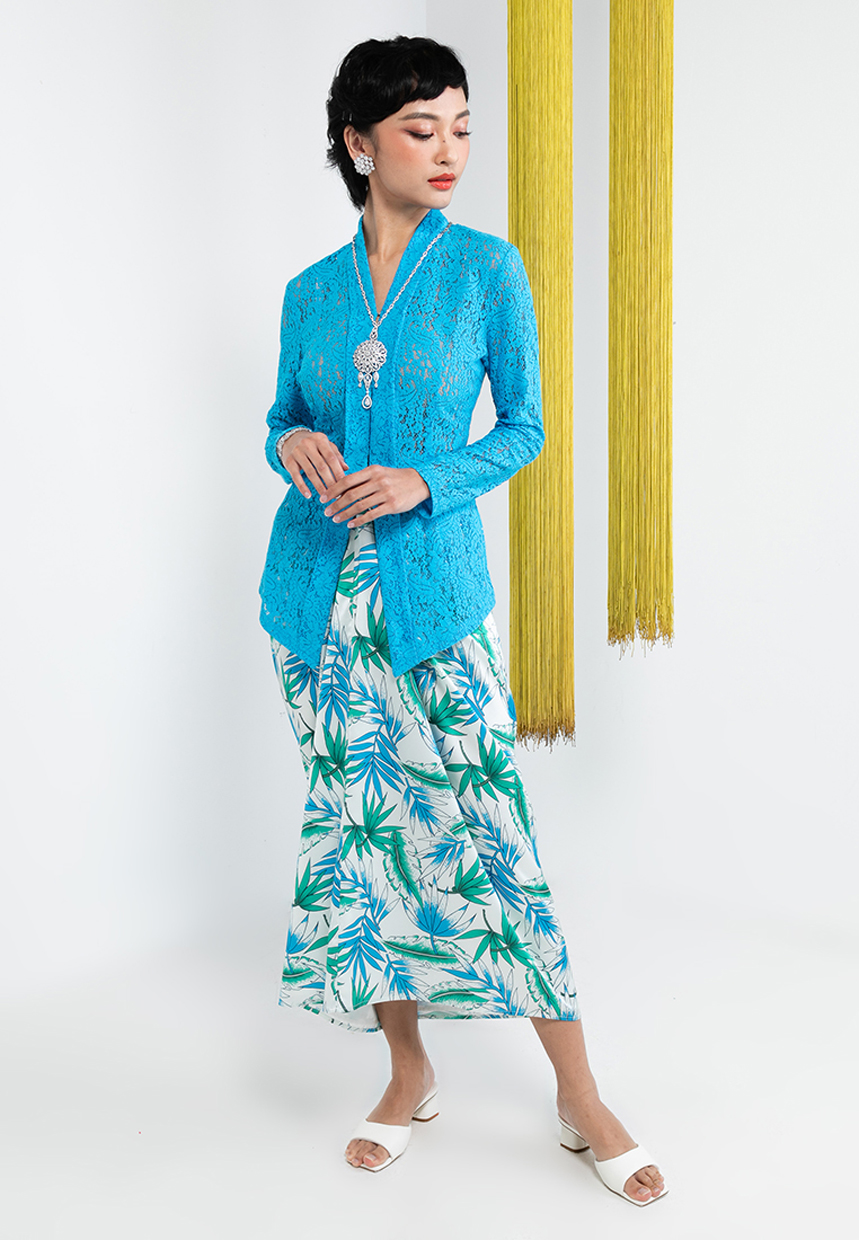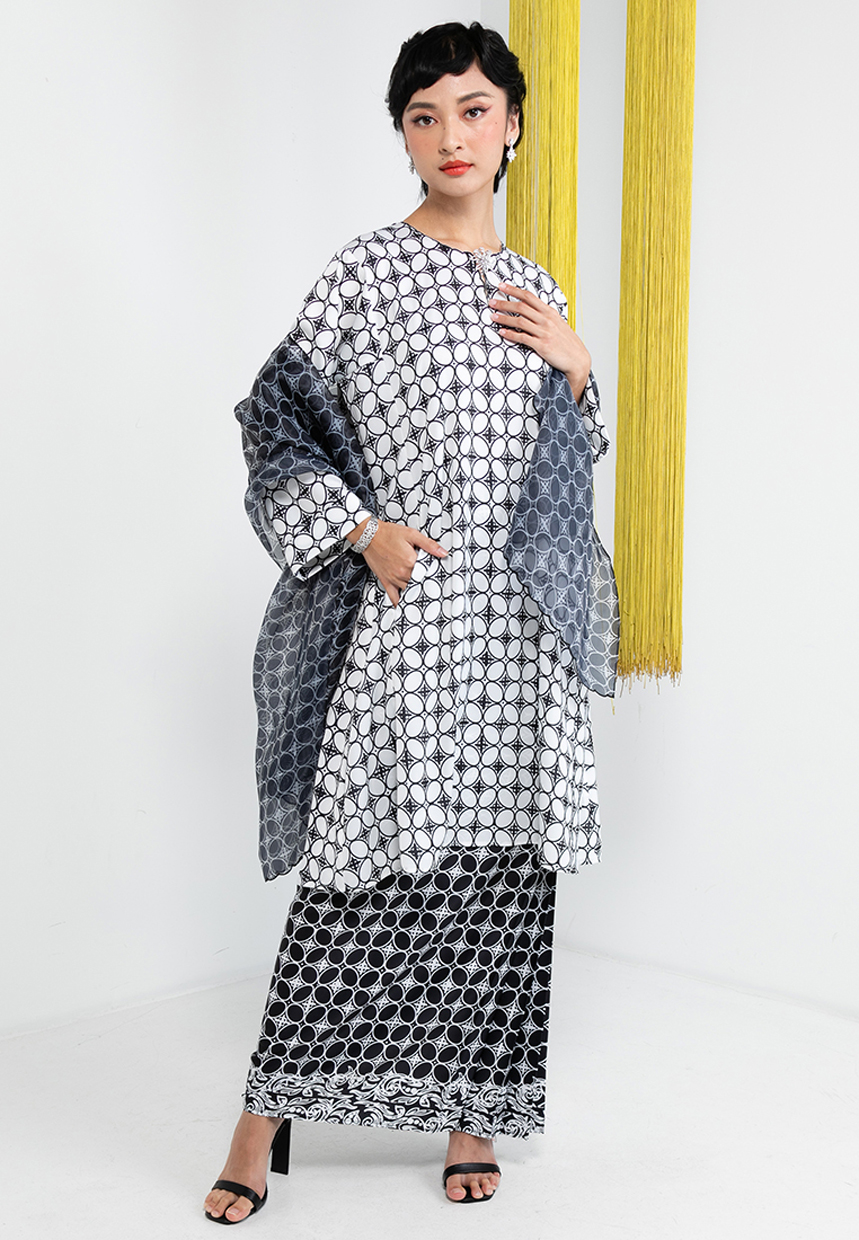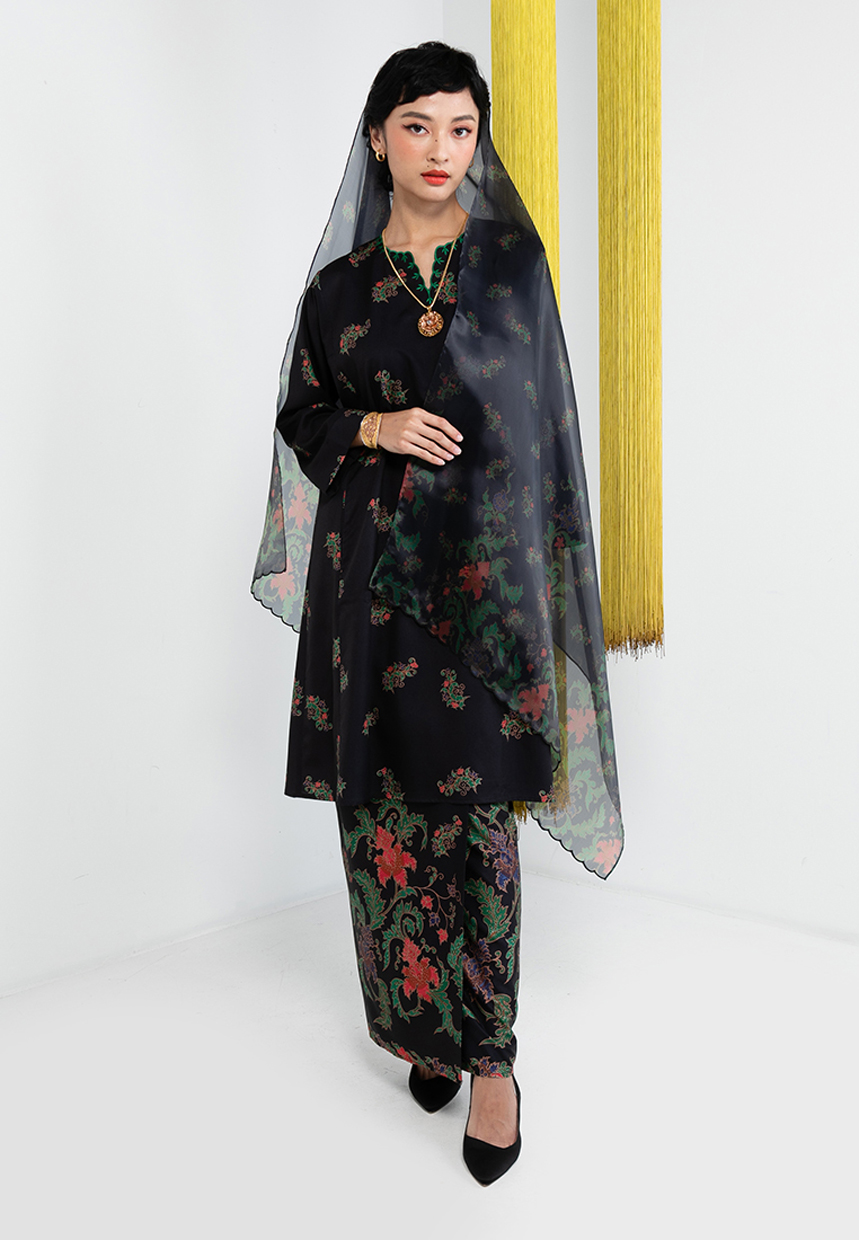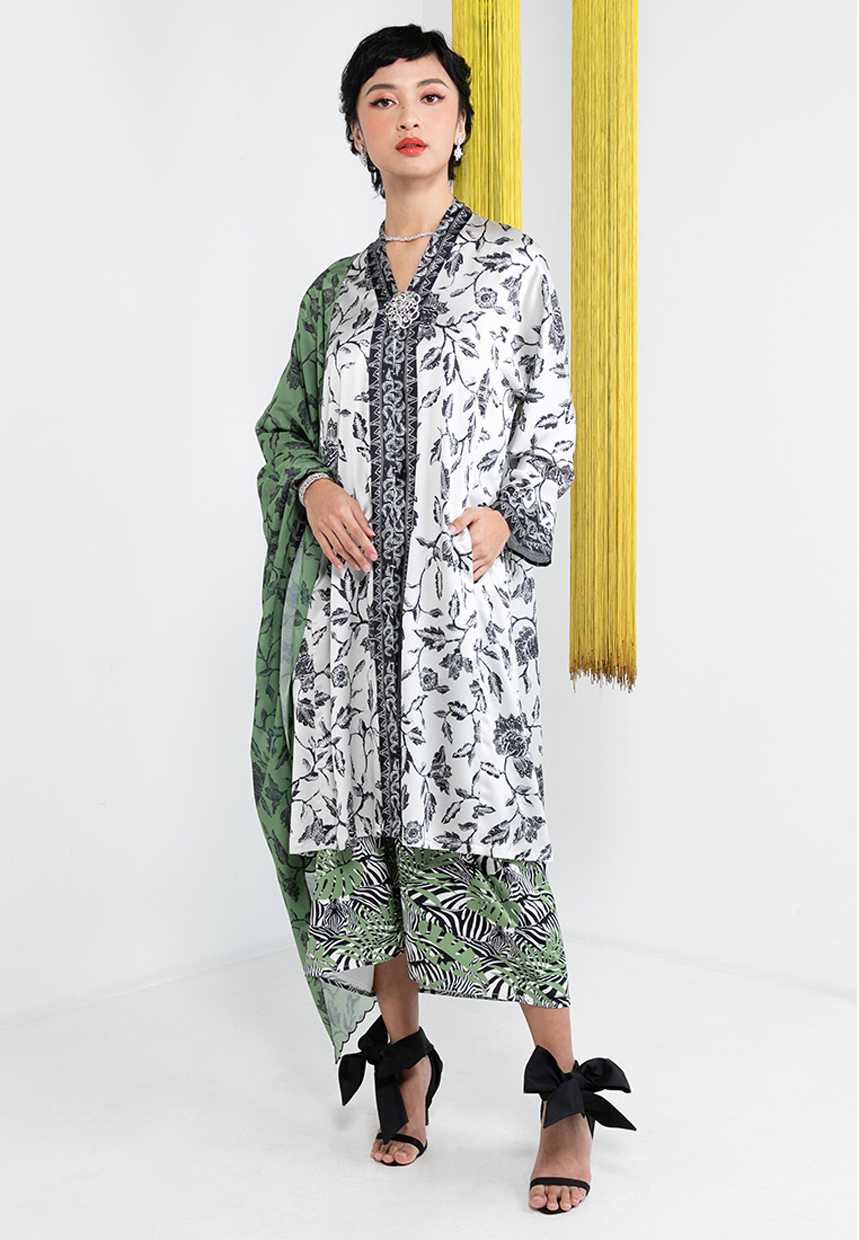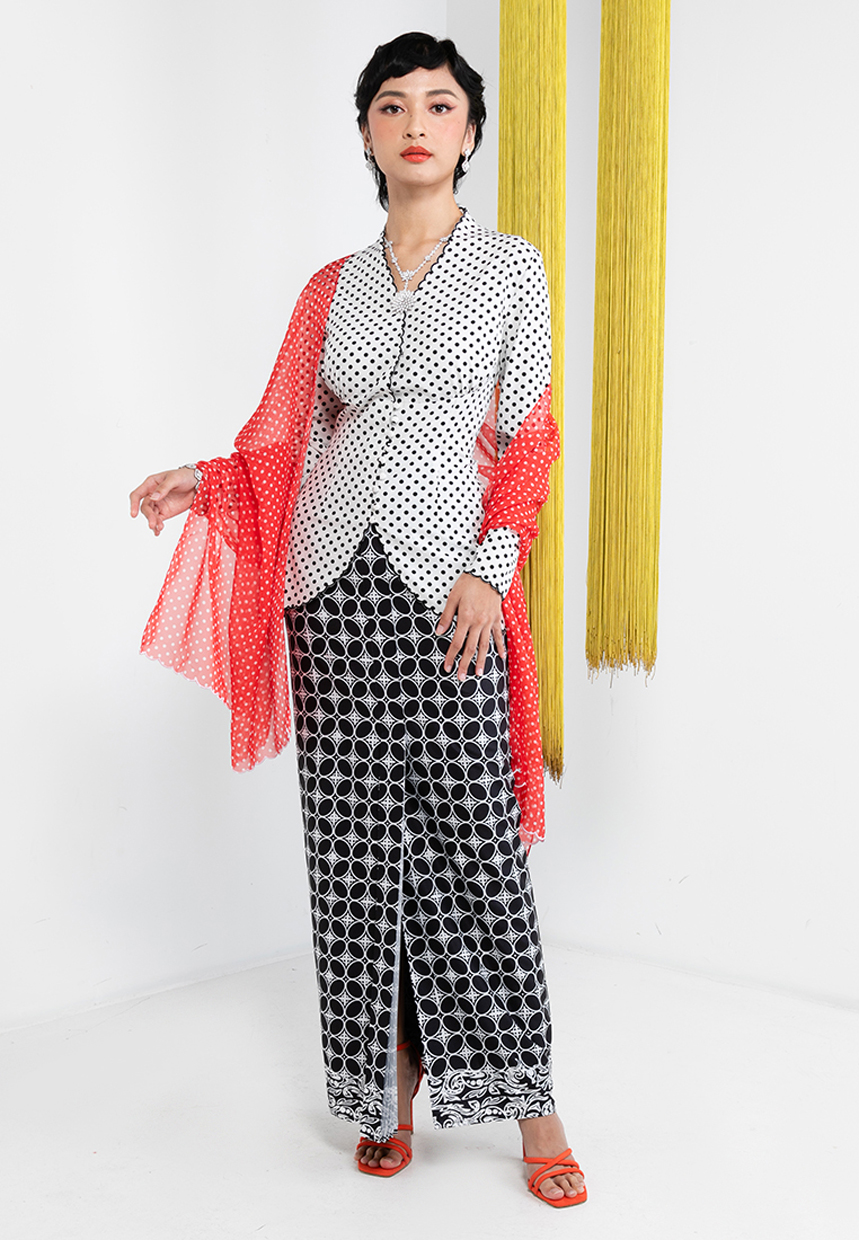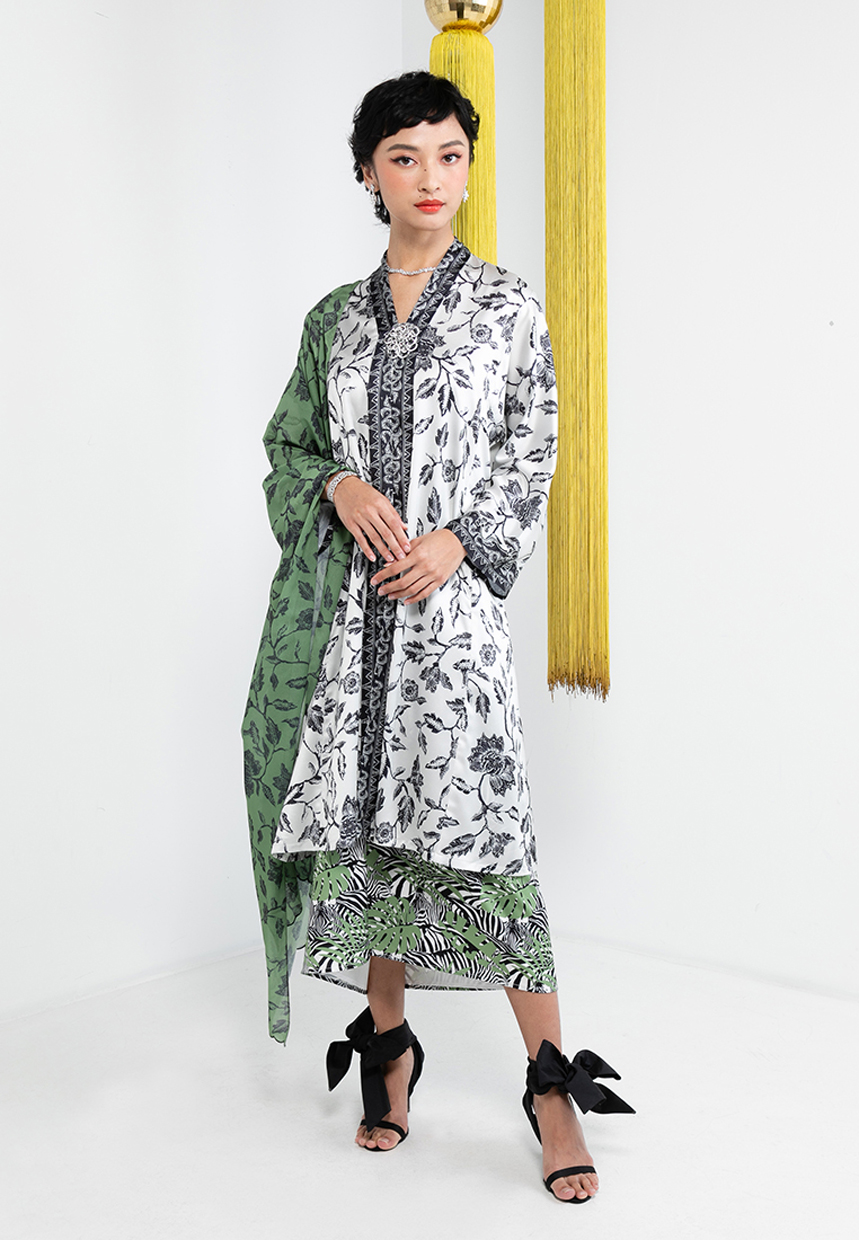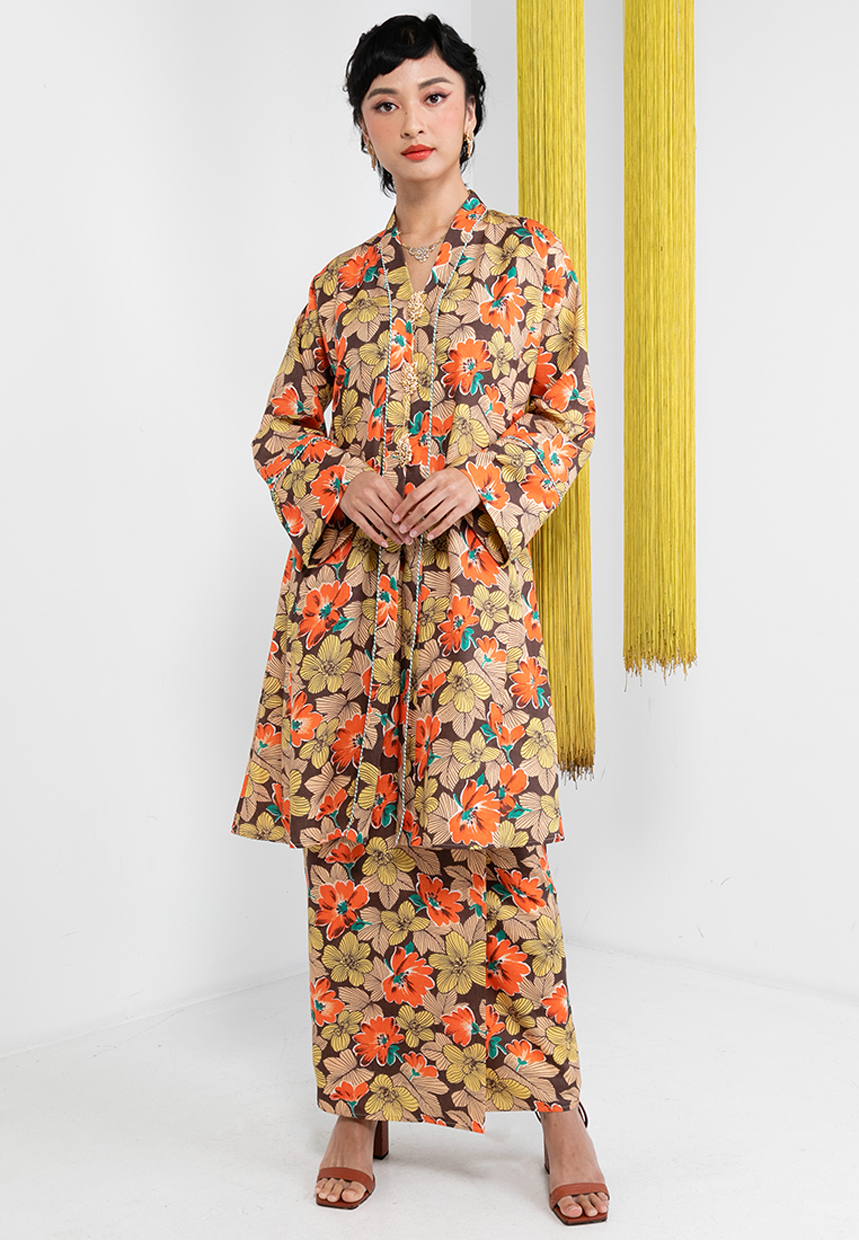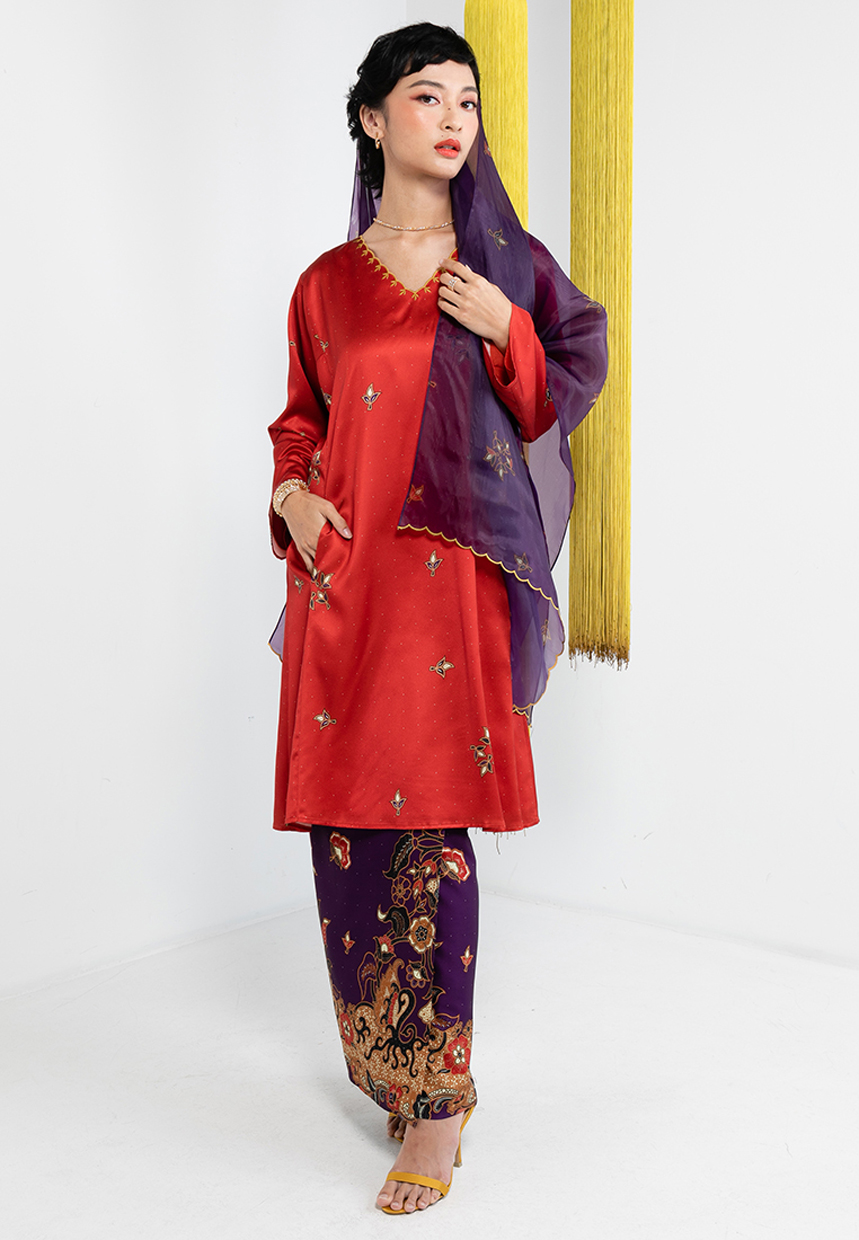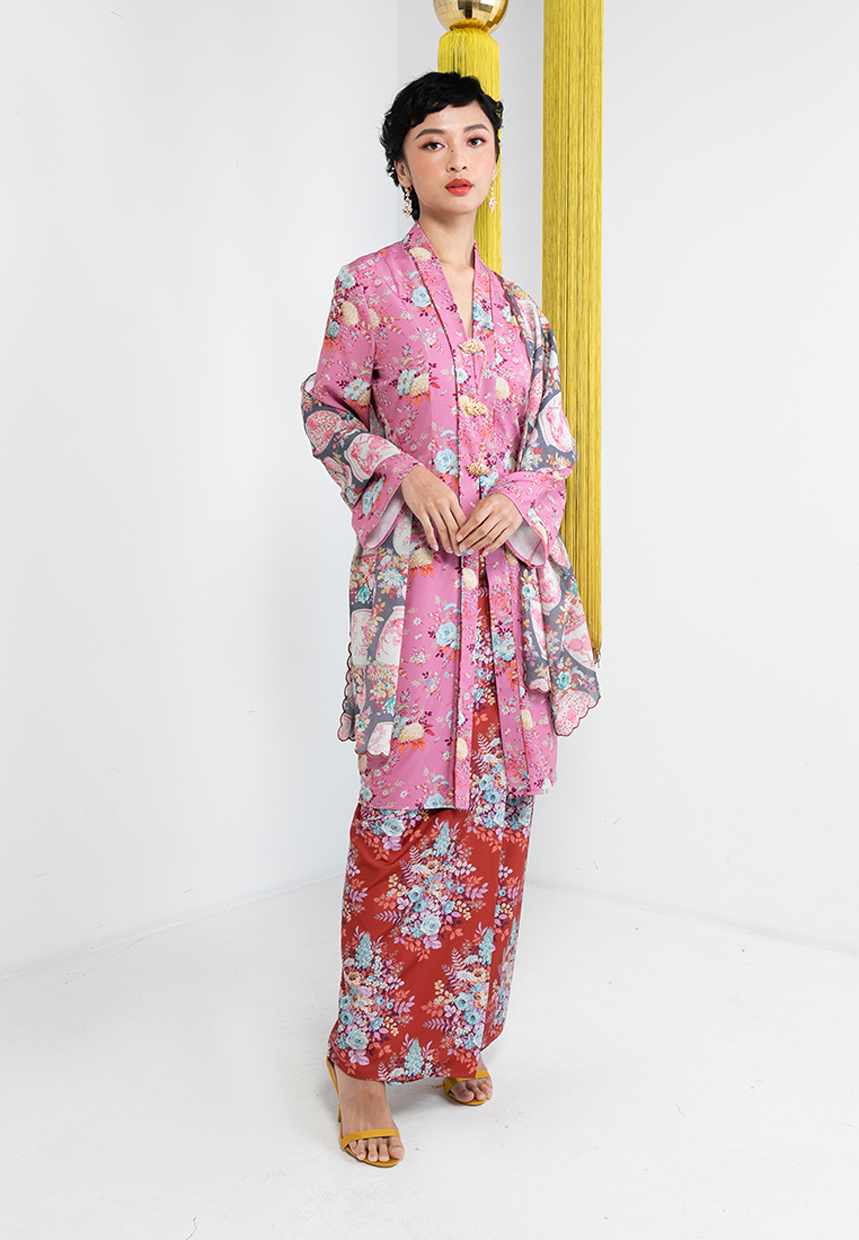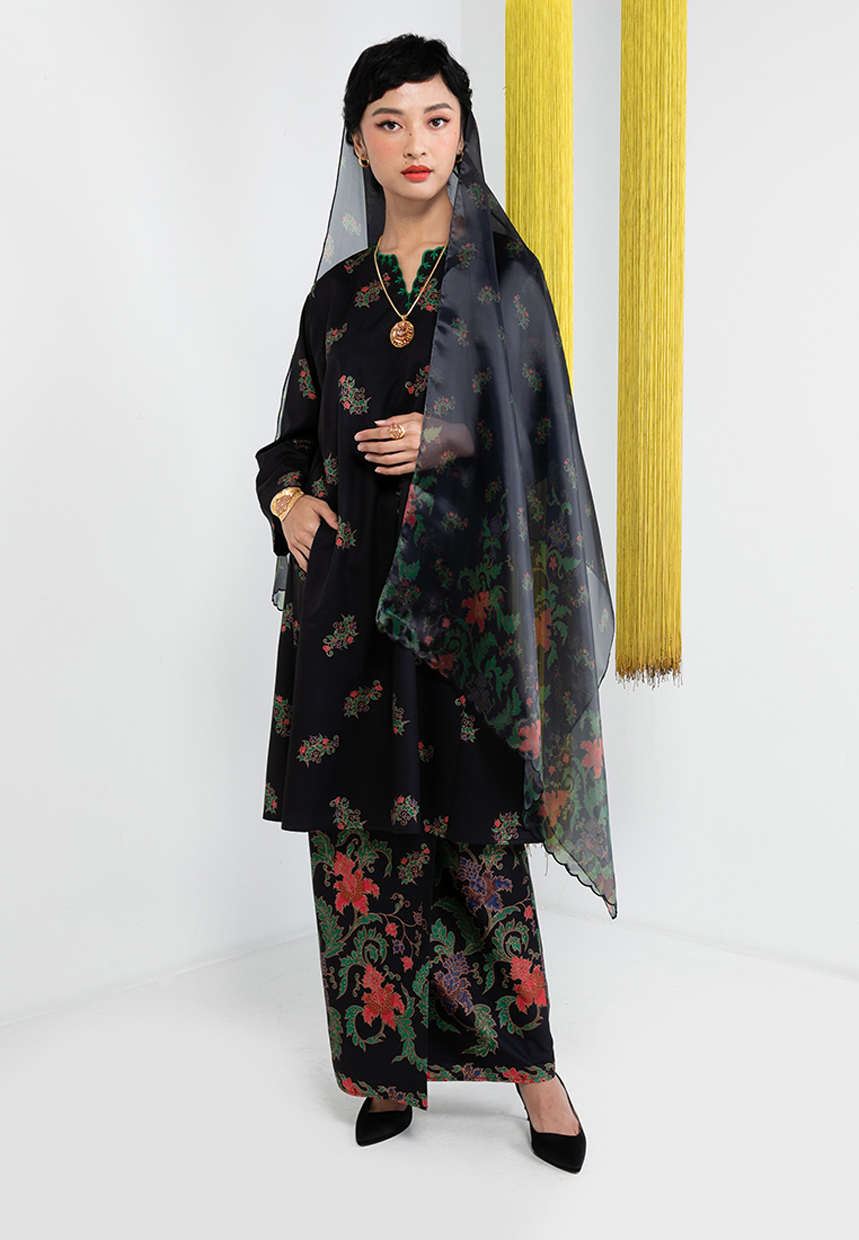 If you want to be that Gadis Melayu Terakhir this Raya, 'Almari Tok' might just be what you're looking for. Inspired by his grandmother's actual pieces from the 1940s and 1950s, this capsule collection honours the Nusantara world of Old Malaya with its vibrant colours, traditional Batik design and matching shawls. Prints on prints instantly draw attention, and when polka dots and geometric patterns are juxtaposed, a bold fashion statement is made. 
Shop here.
Petra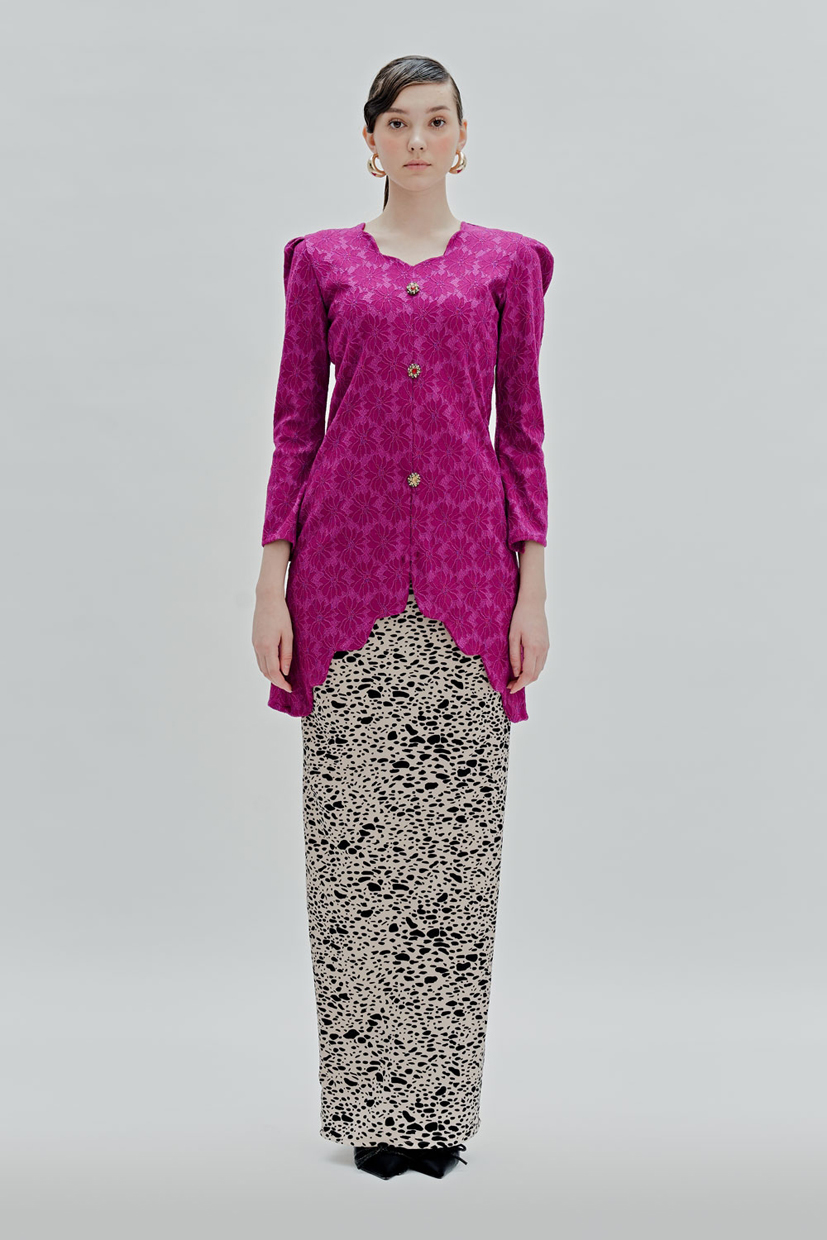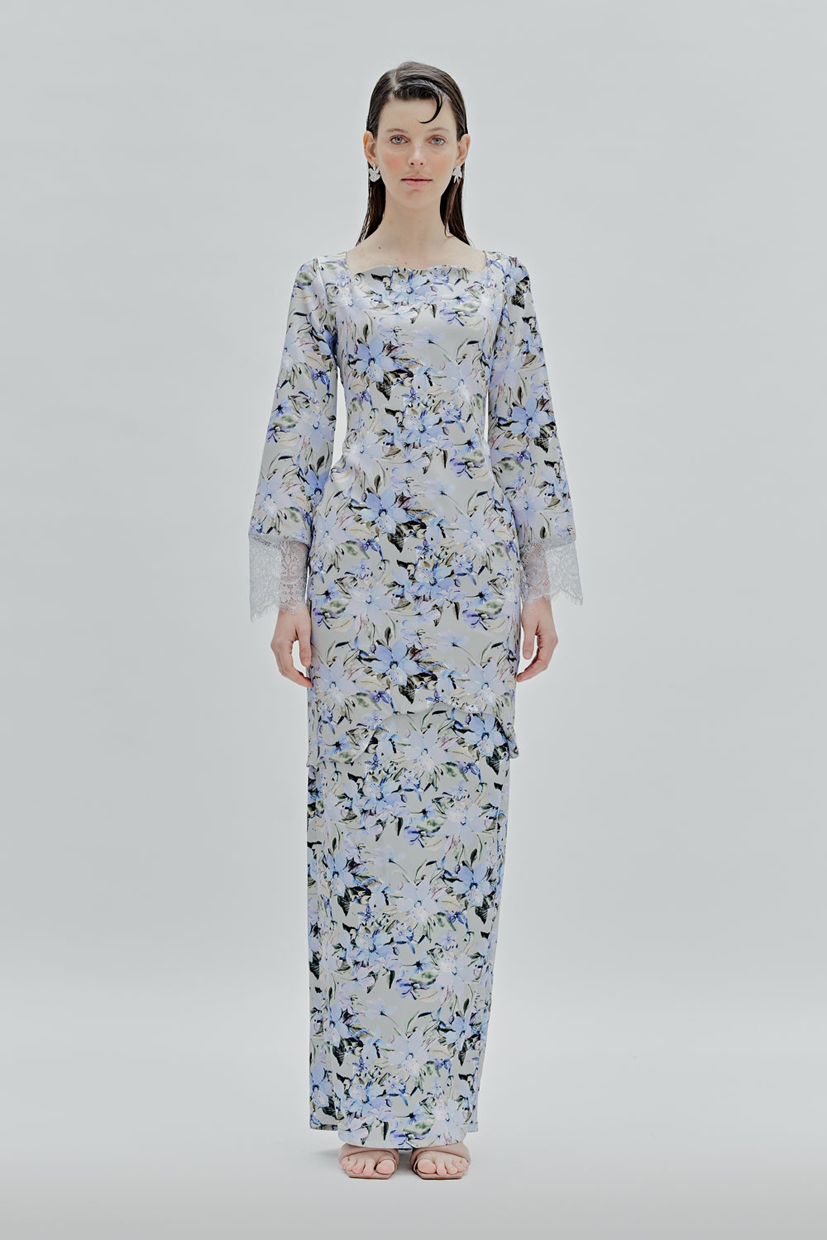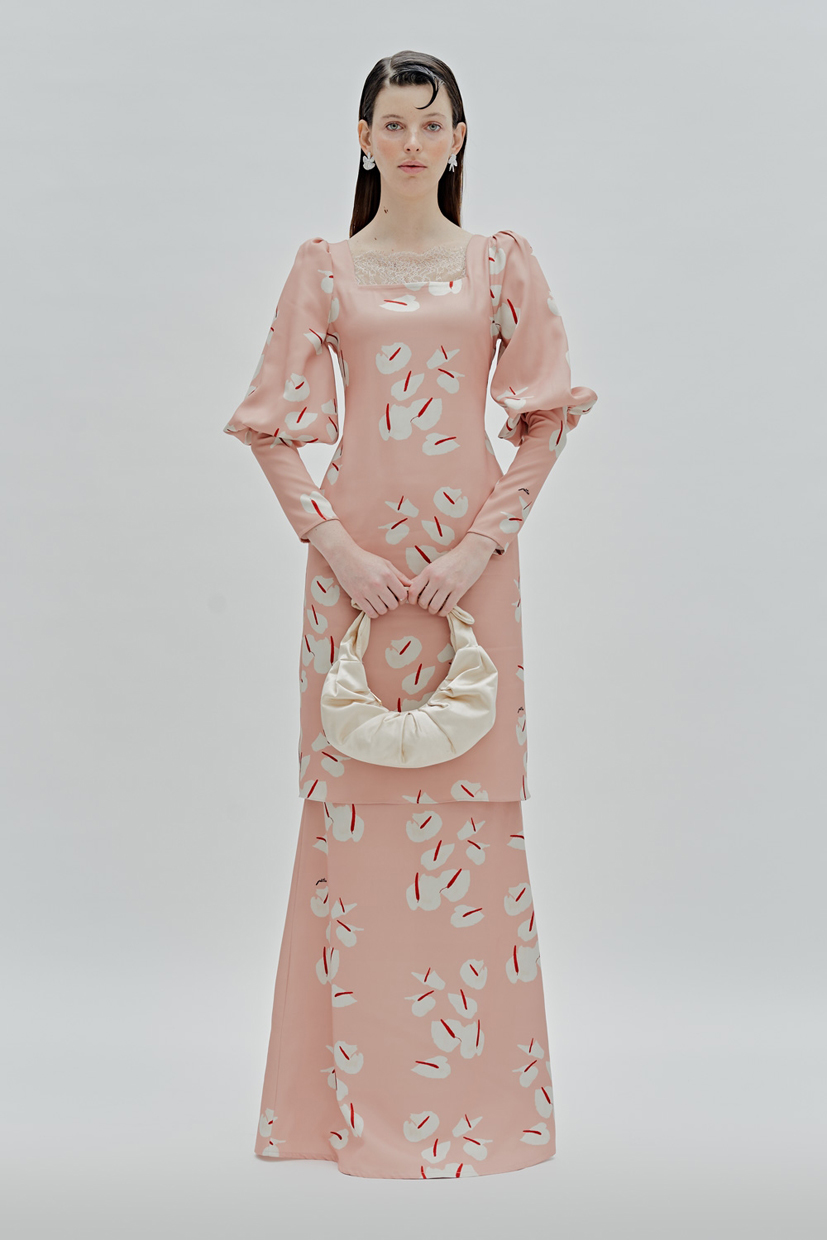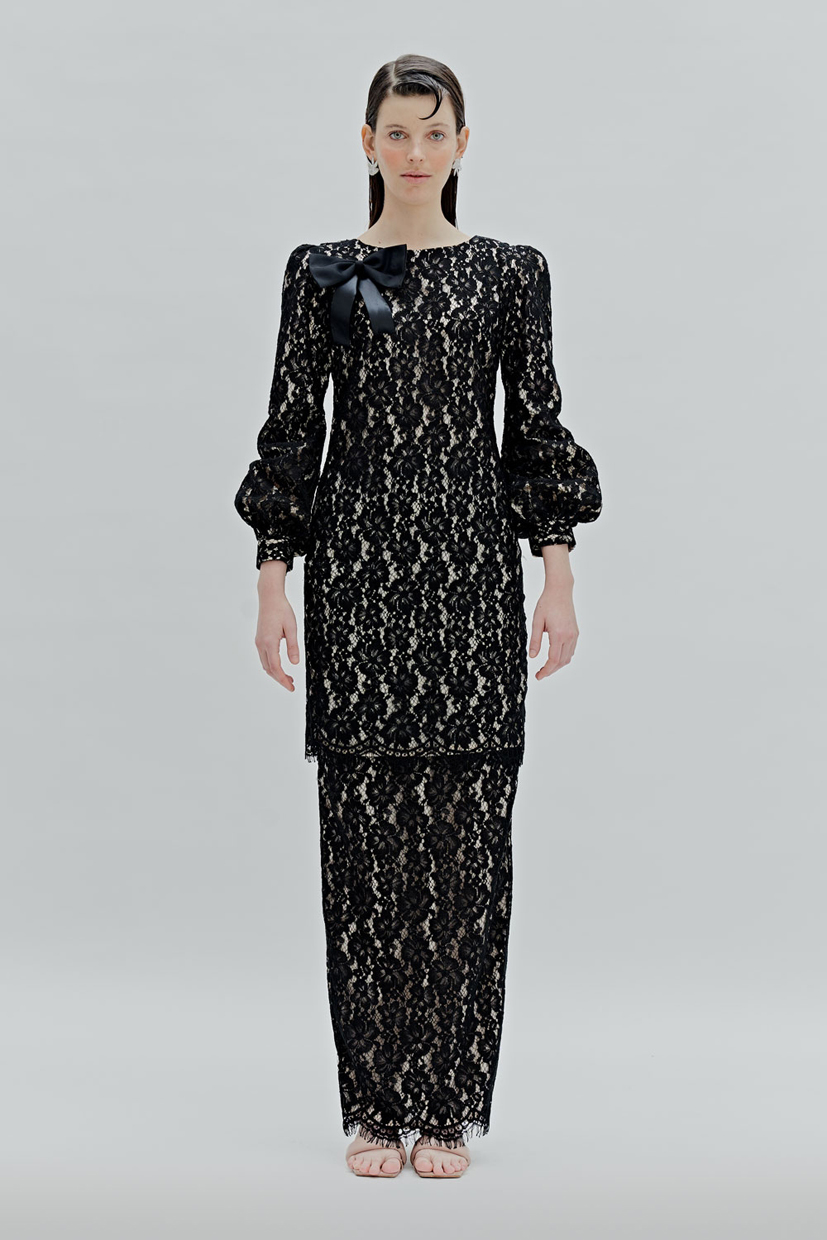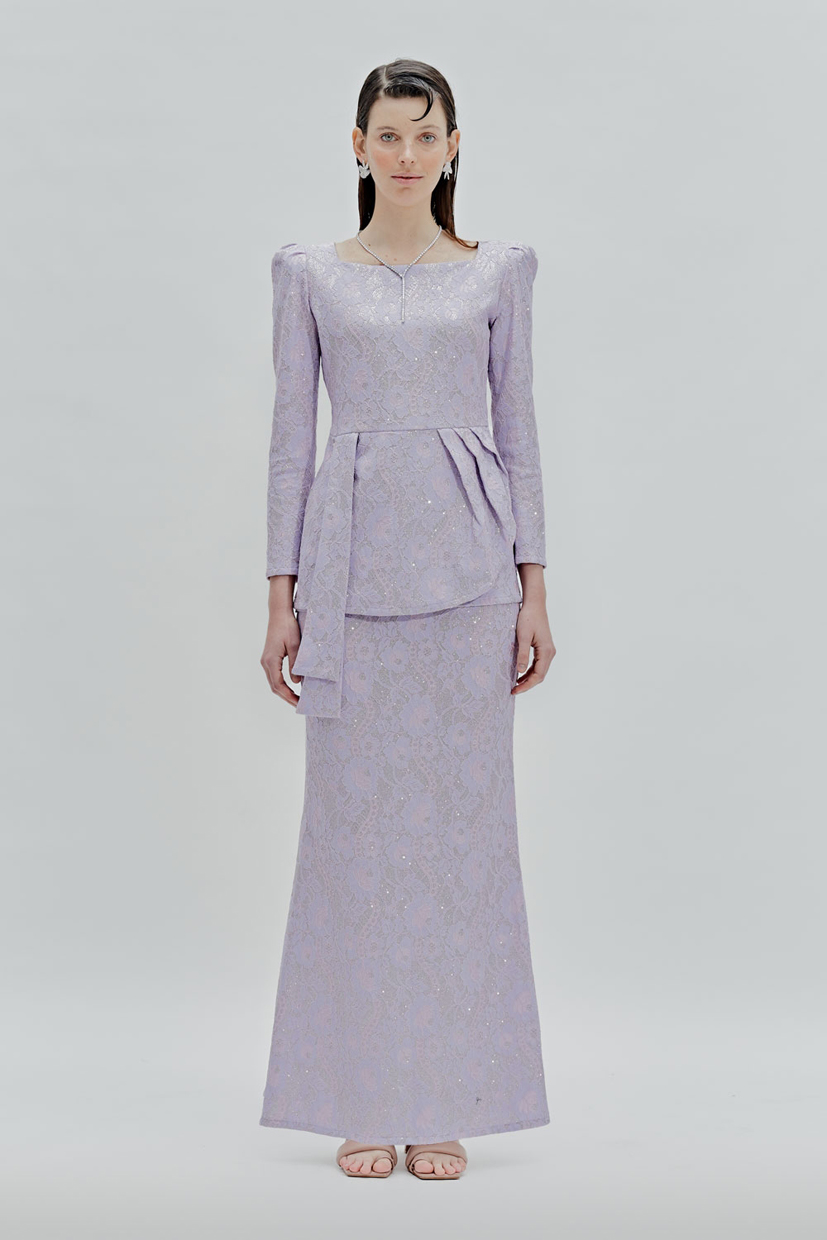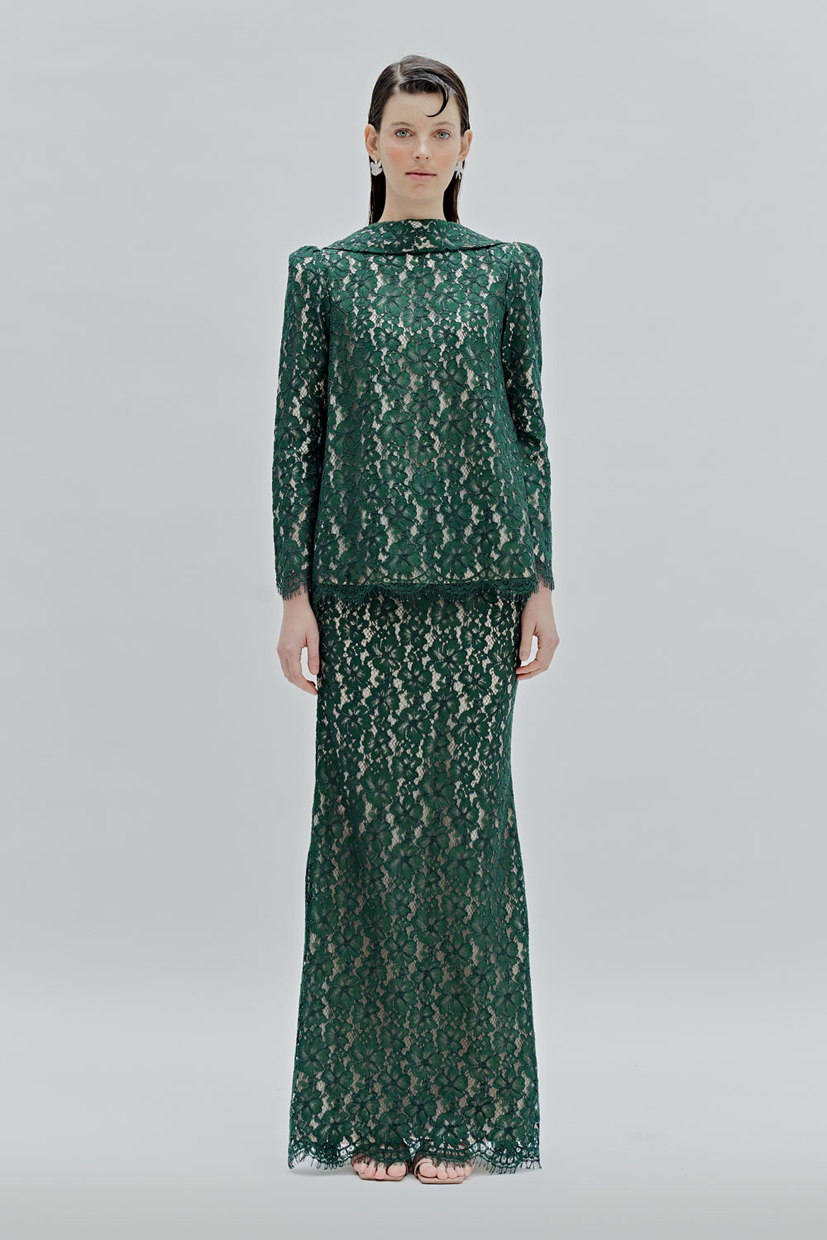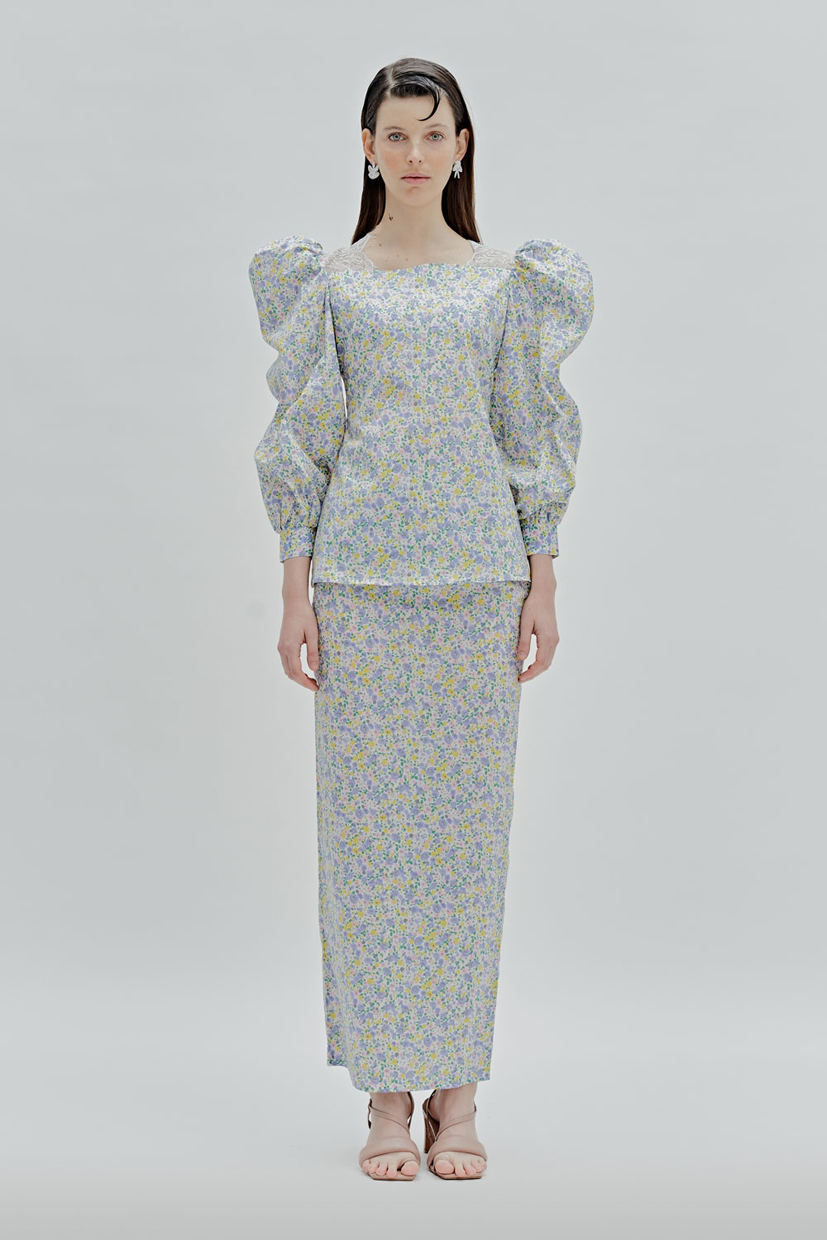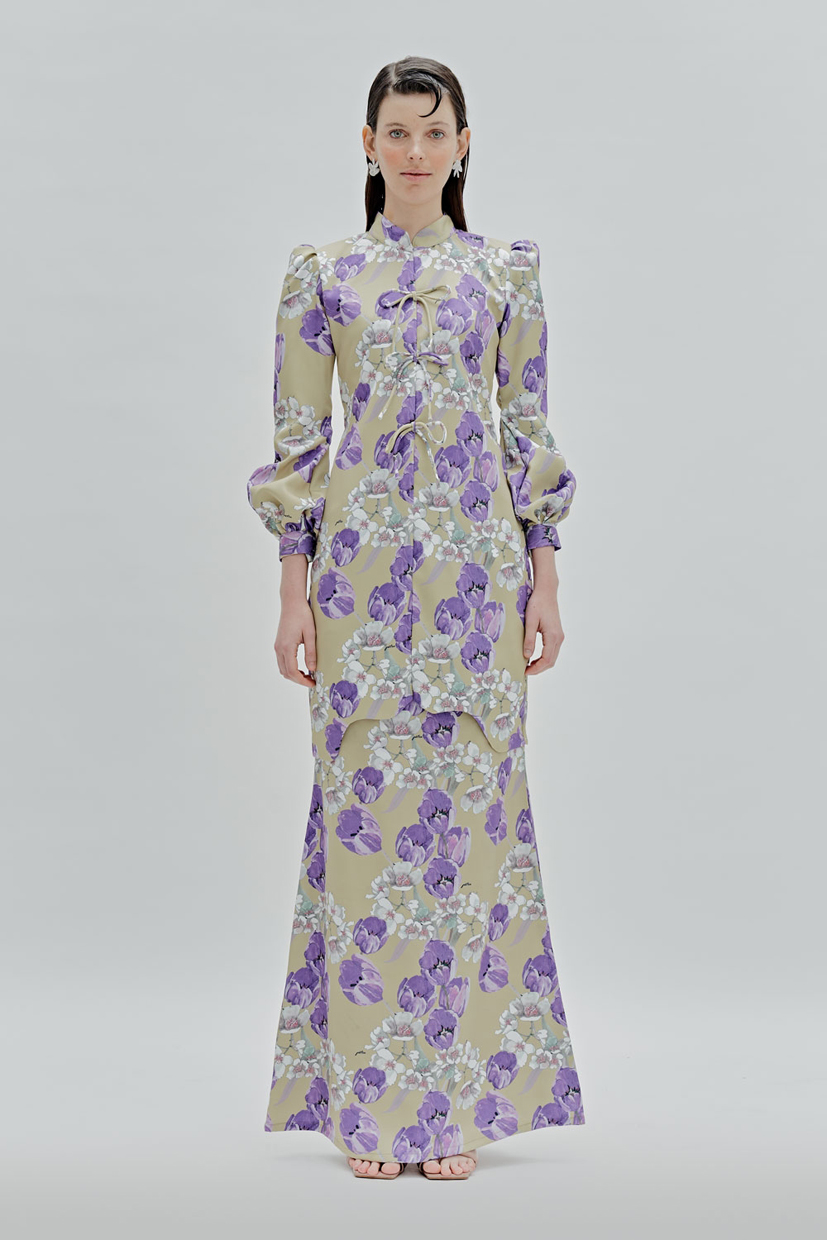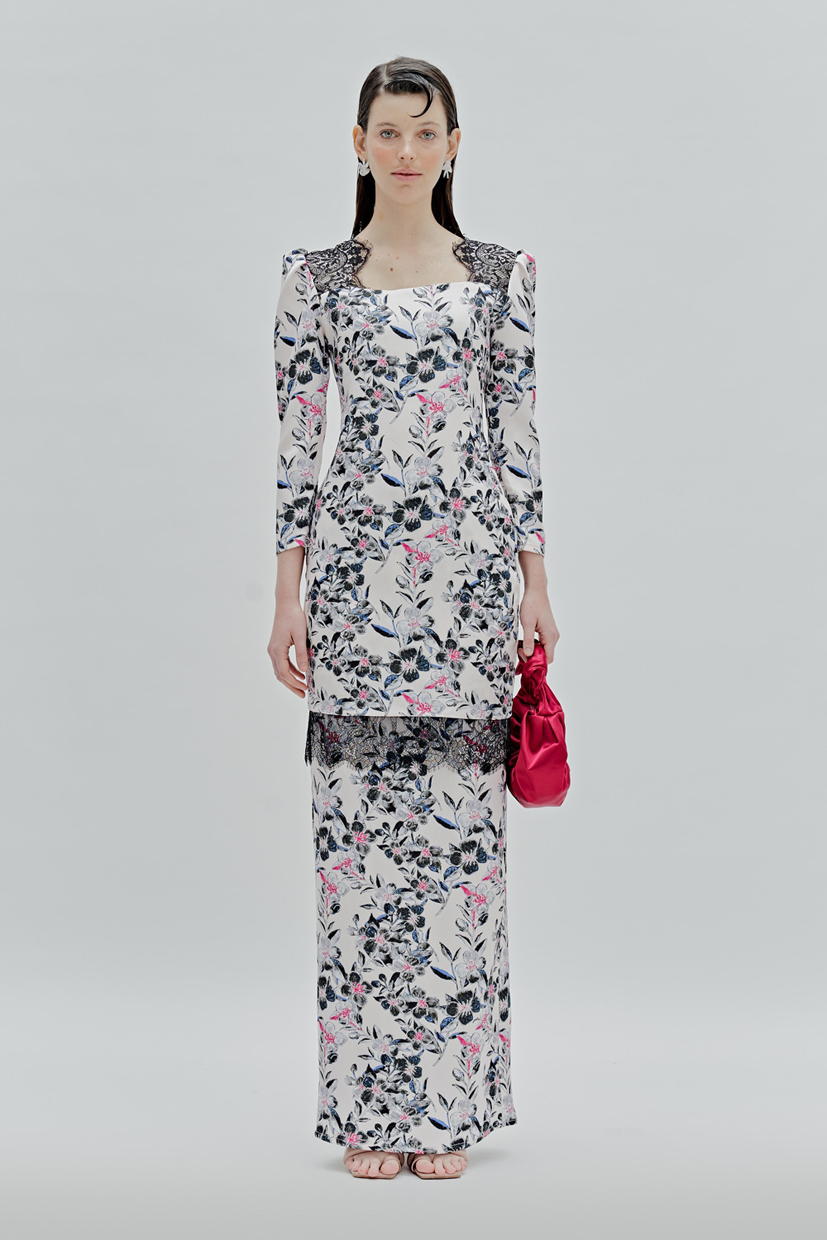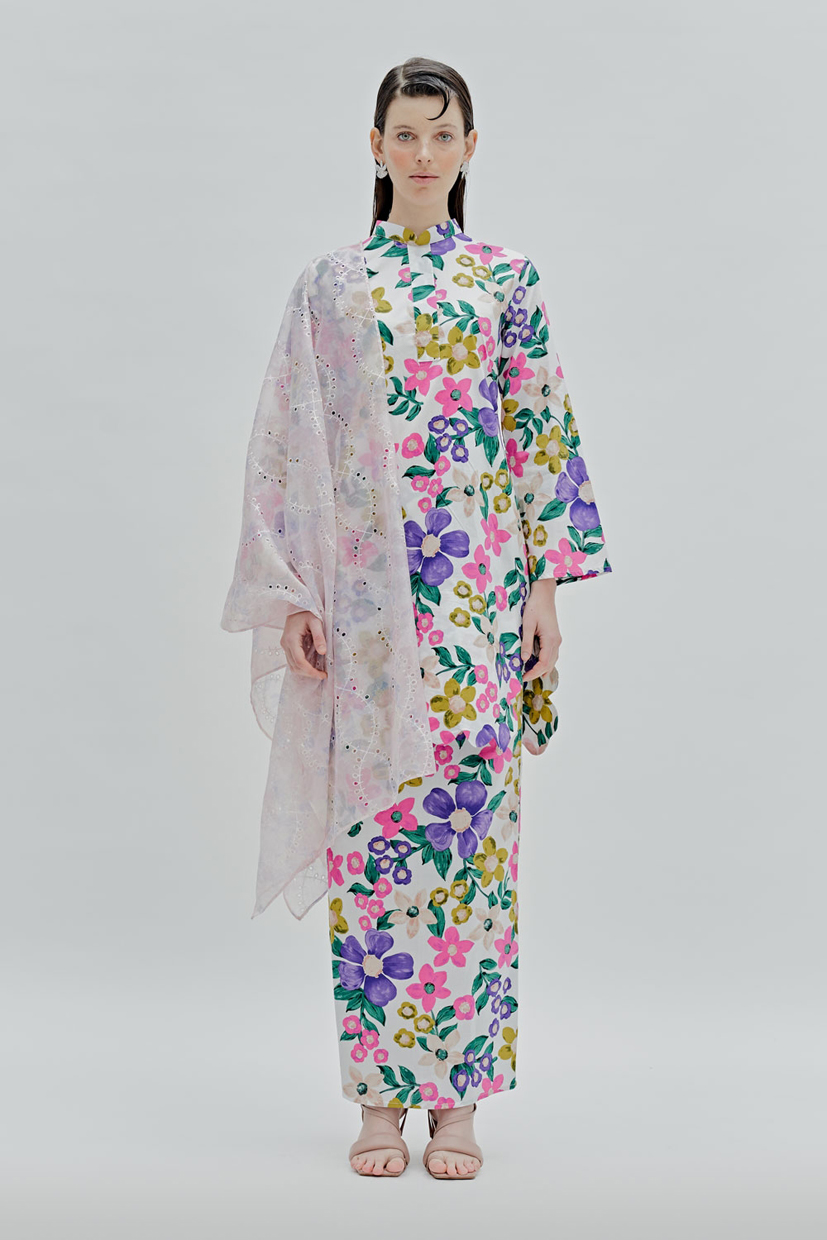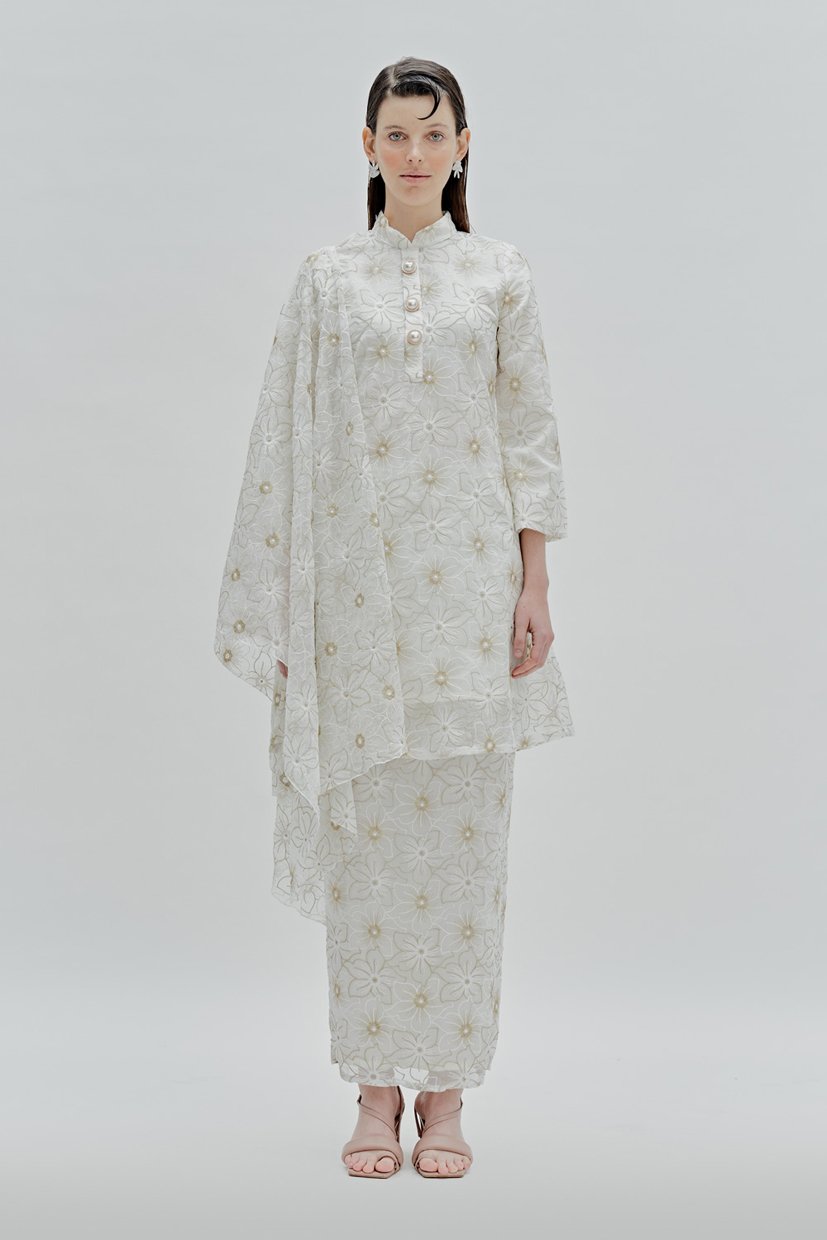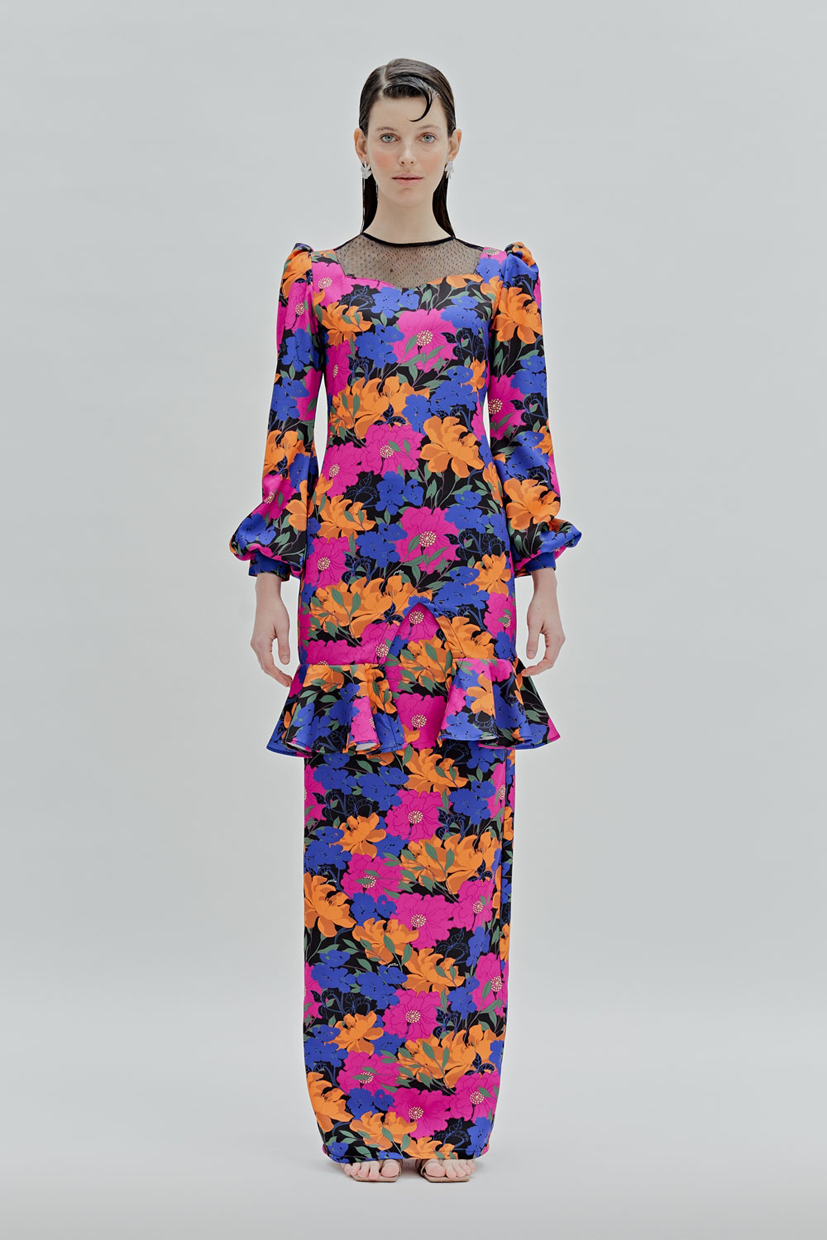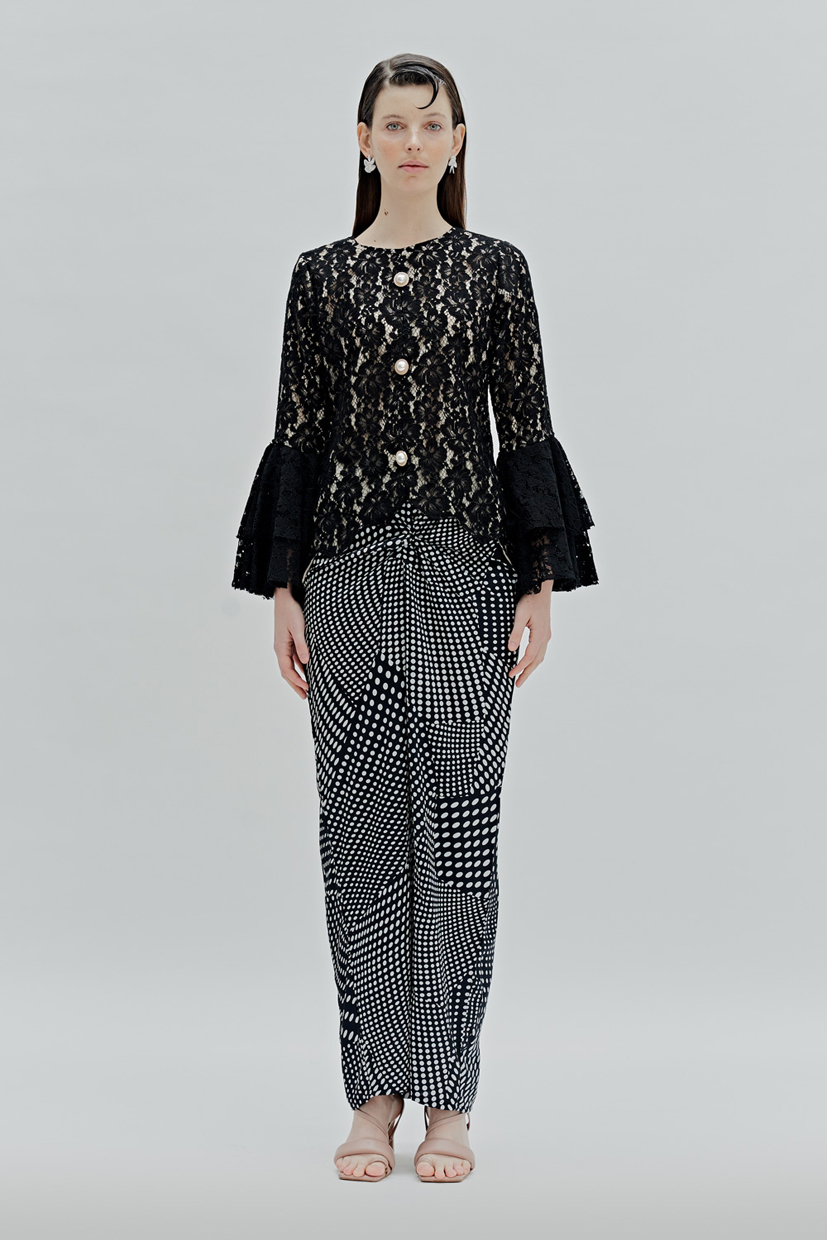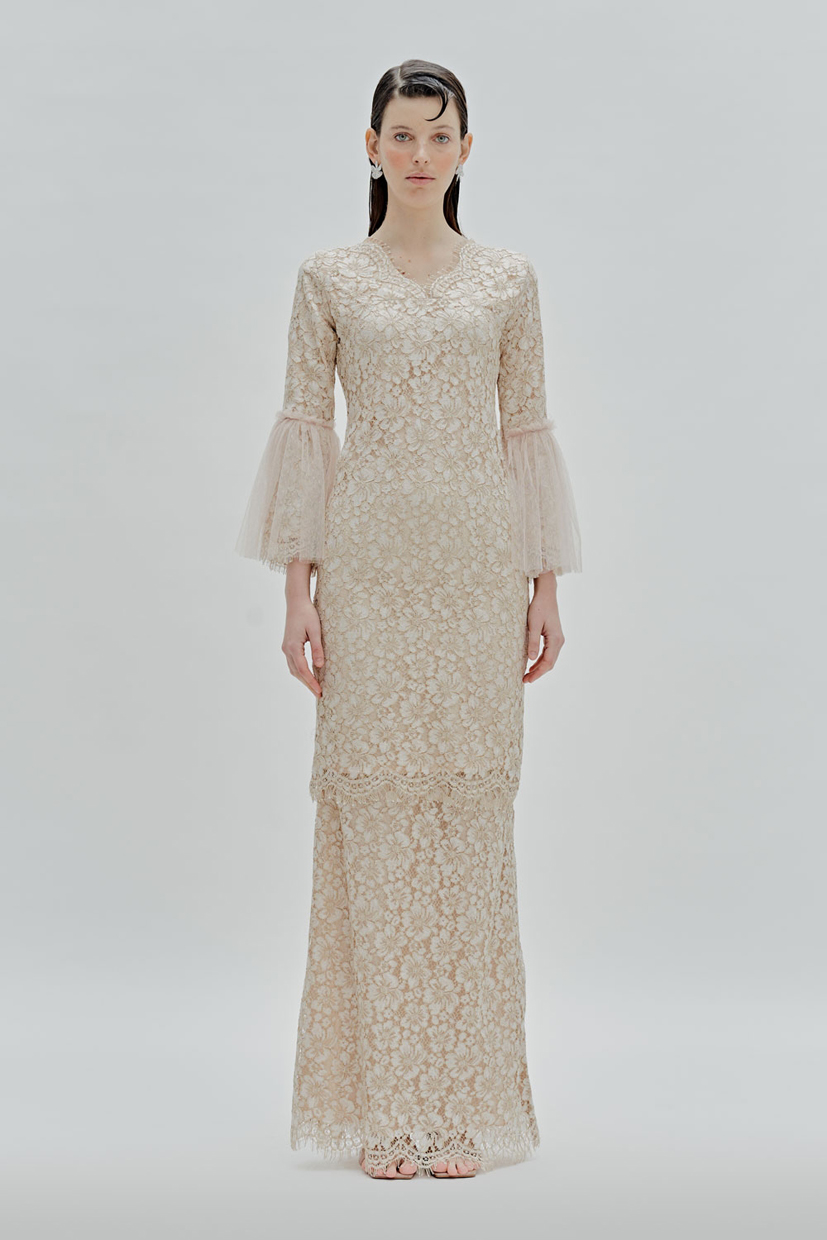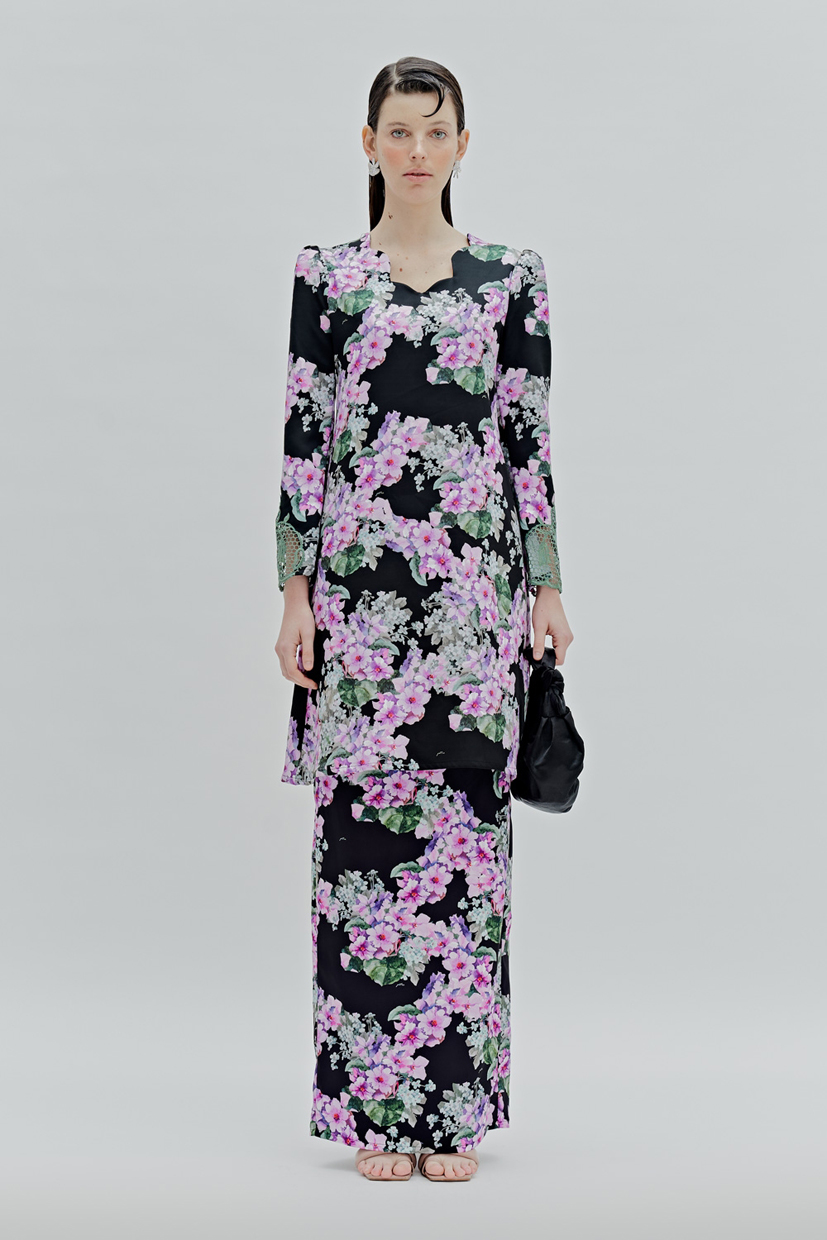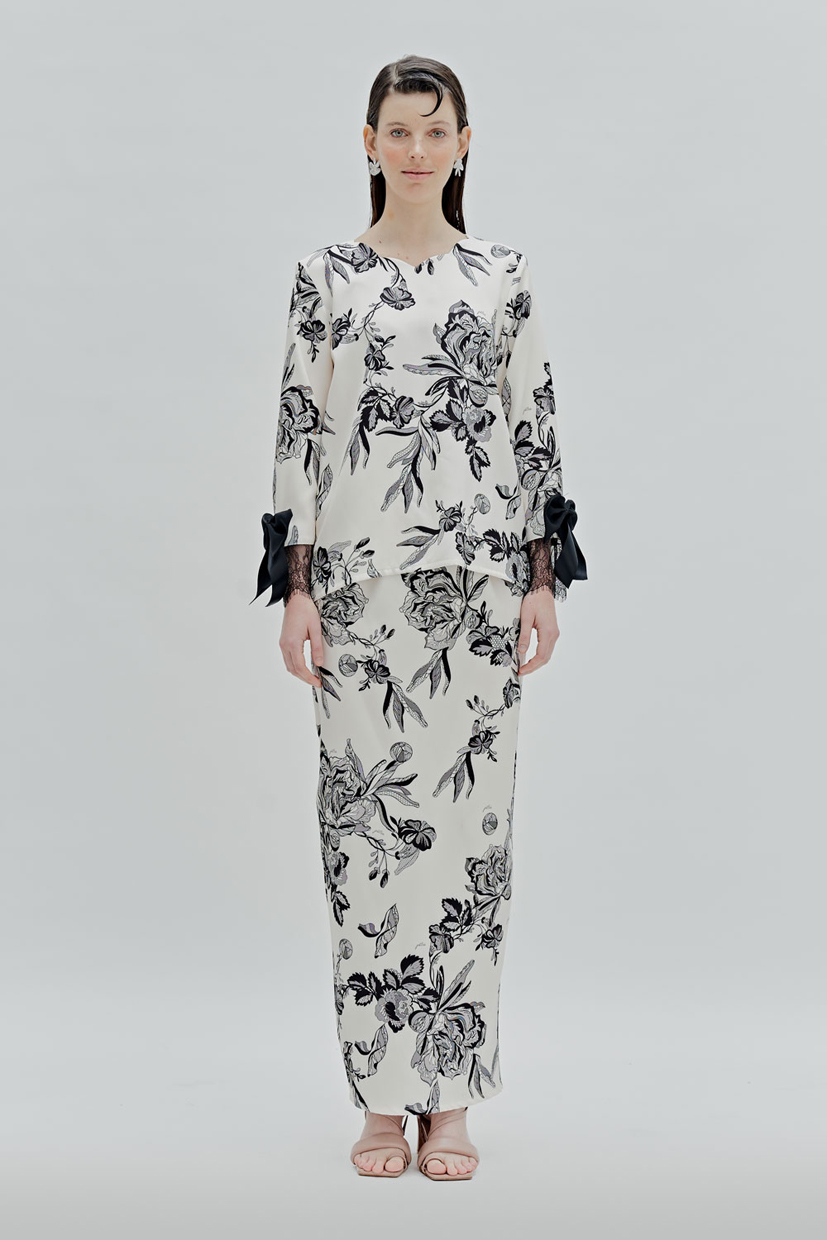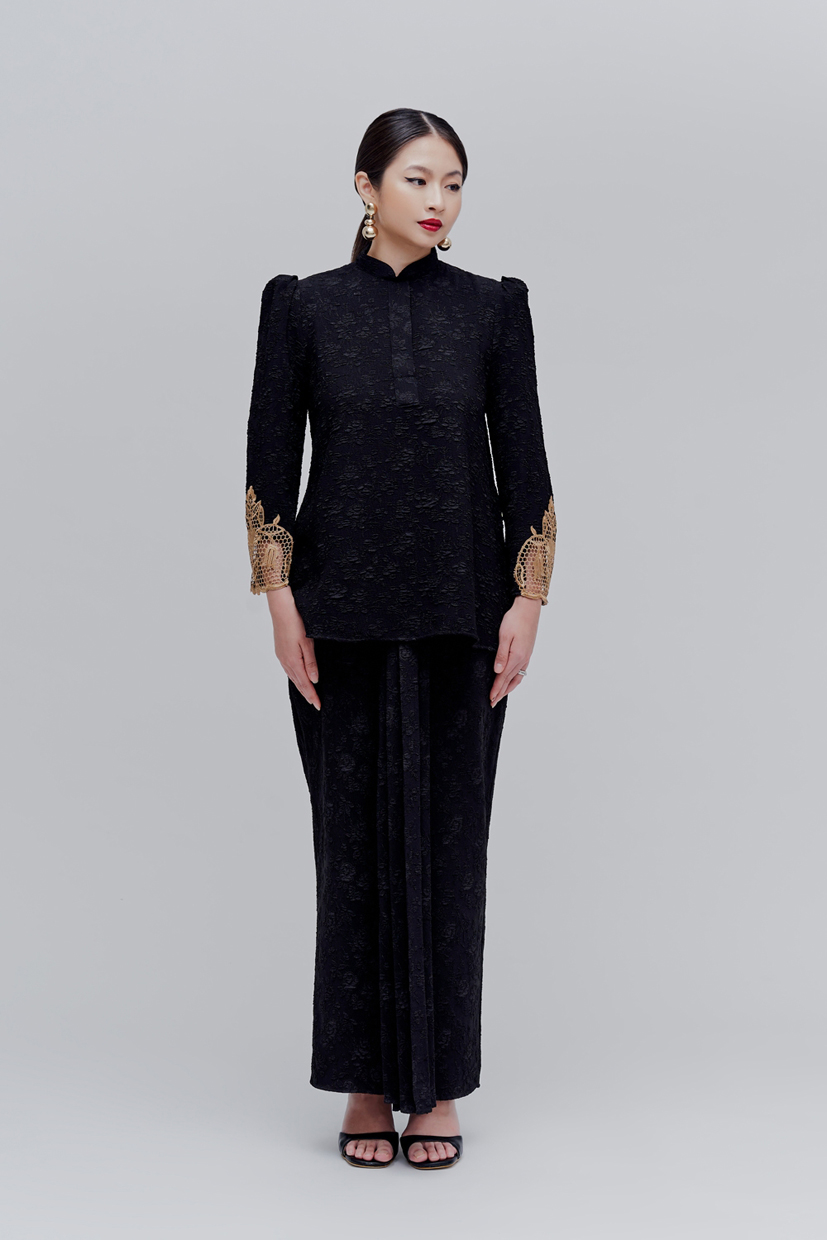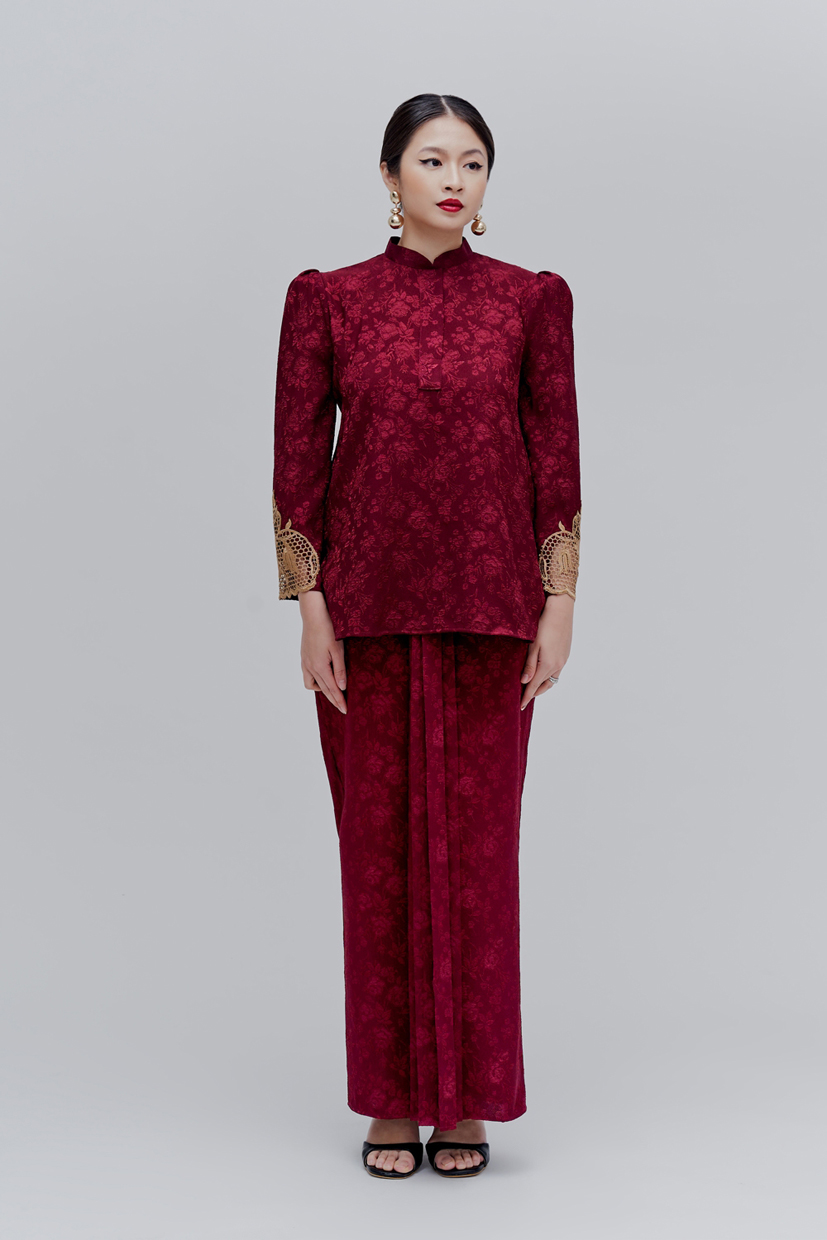 Petra presents up to 40 designs for the upcoming Eid festivities, ranging from revamped Baju Kurung Pahang to Baju Kurung Kedah. Each look offers distinctive detailing, including the classic kerawang lace on the sleeves, scalloped necklines, small puffy shoulders, and side peplums. The good news is that most of the designs are also available in kid sizes, so you can match with your little ones!
Shop here. 
For more fashion reads, click here.
| | |
| --- | --- |
| SHARE THE STORY | |
| Explore More | |