Technology
'Every Body': Vogue Singapore's latest NFT collection champions diversity in the metaverse
Representation matters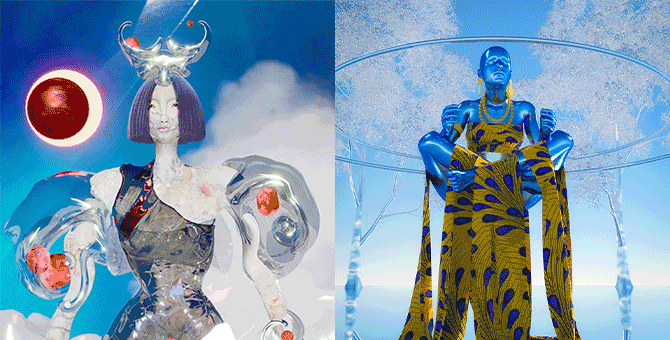 The dawn of the Metaverse has opened the gates to endless possibilities that transcend the boundaries of time, space, and conventional constructs. For artists, it offers a new platform to express, promote and sell their artwork. For the business-minded, it presents alternative forms of investment (see: virtual property and NFTs) and opportunities for consumer engagement (think exclusive NFT-linked merchandise and metaverse clubs).
For a publication like Vogue Singapore, it can involve exclusive collaborations—including a digital-only dress with Balmain in September 2021—and NFT drops for every issue in the year 2022. The title's most recent project in the metaverse involves a collaboration with curatorial collective, The MetaArt Club, to launch an NFT collection.
The collection features 10 artworks by five digital artists handpicked from the collective, namely KeiKen, CryptoZR (Liu Jiaying), Owo Aniete, Suzy Q, and Wu Ziyang. Each artist has created two artworks inspired by the Vogue's global March theme of 'Every Body', which challenges cultural, racial, and gender tropes in fashion and the Metaverse.
"As part of the Vogue Values—a statement of principles, endorsed by all Vogue editors, that includes championing creativity, instilling optimism and standing for diversity—all 28 editions of Vogue united under the theme of 'Every Body' for March to celebrate greater representation in fashion", says Norman Tan, Editor in Chief of Vogue Singapore.
"For Vogue Singapore that includes spotlighting fashion's role in Web 3.0 and what representation of 'Every Body' looks like in the Metaverse through the lens of digital creatives."
Ultimately, the artists' artworks were created in response to the question: "What would Every Body look like in the metaverse?" Take a look at their interpretations that champion diversity and inclusivity in the world of Web 3.0.
Keiken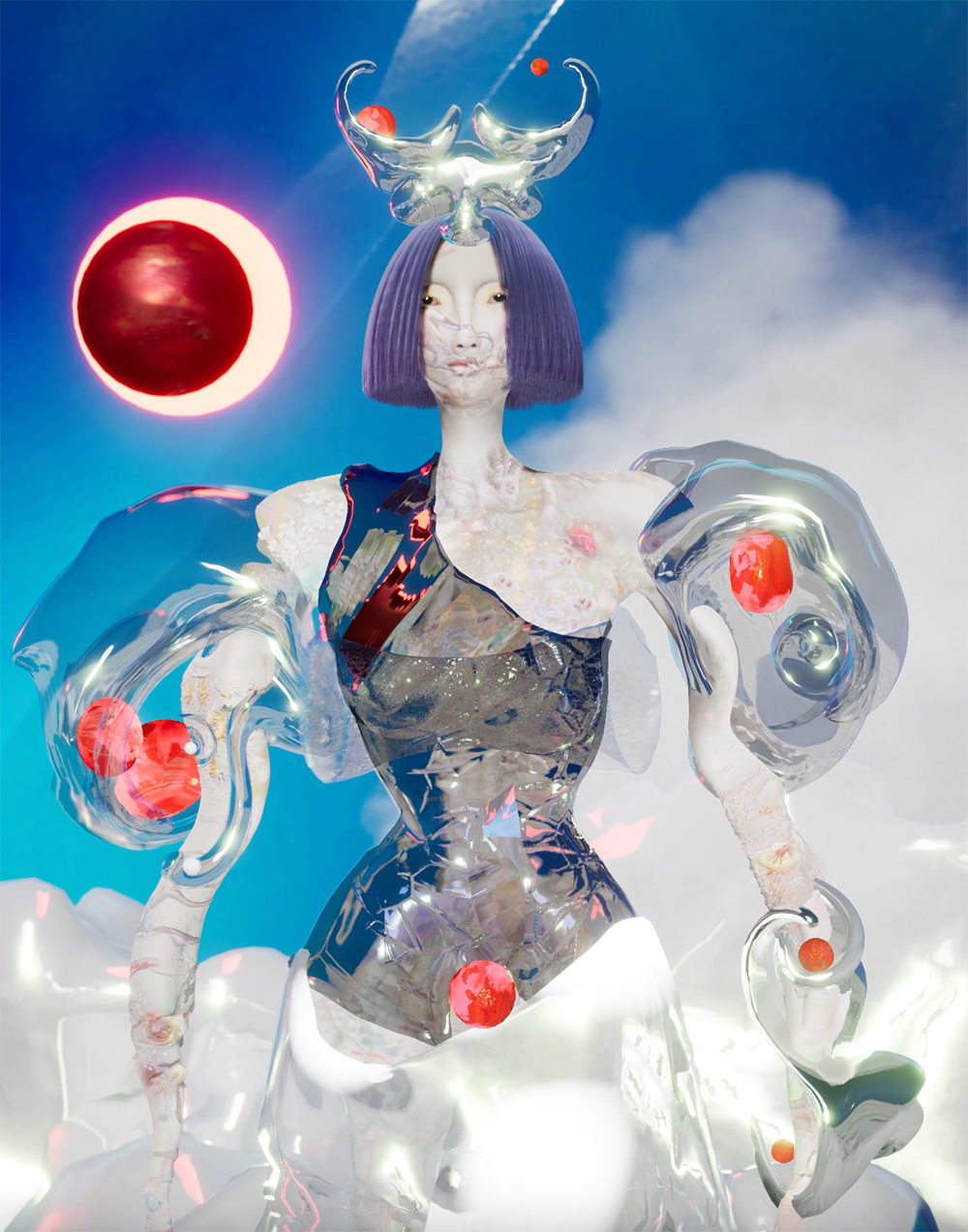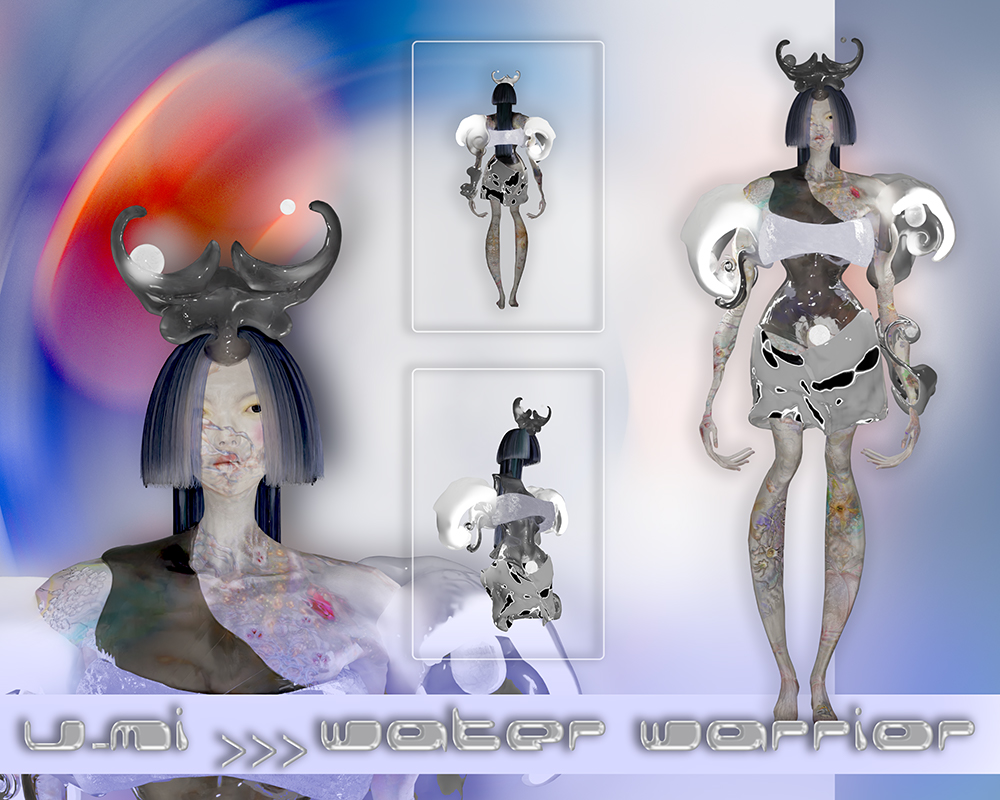 London and Berlin-based cross-dimensional collective, Keiken, has created a futuristic character named 'U-Mi Water Warrior'. It is available as both an animated NFT and a collectible NFT avatar pack that allows users to have a fully-rigged avatar in multiple forms. Collectors will also be able to edit and disseminate their avatar in the Metaverse and within games.
CryptoZR (Liu Jiaying)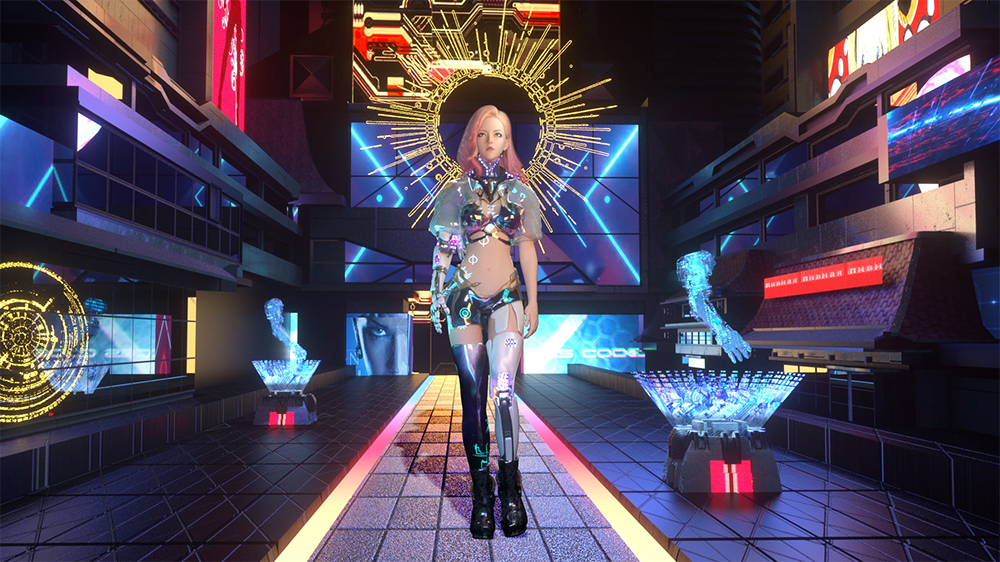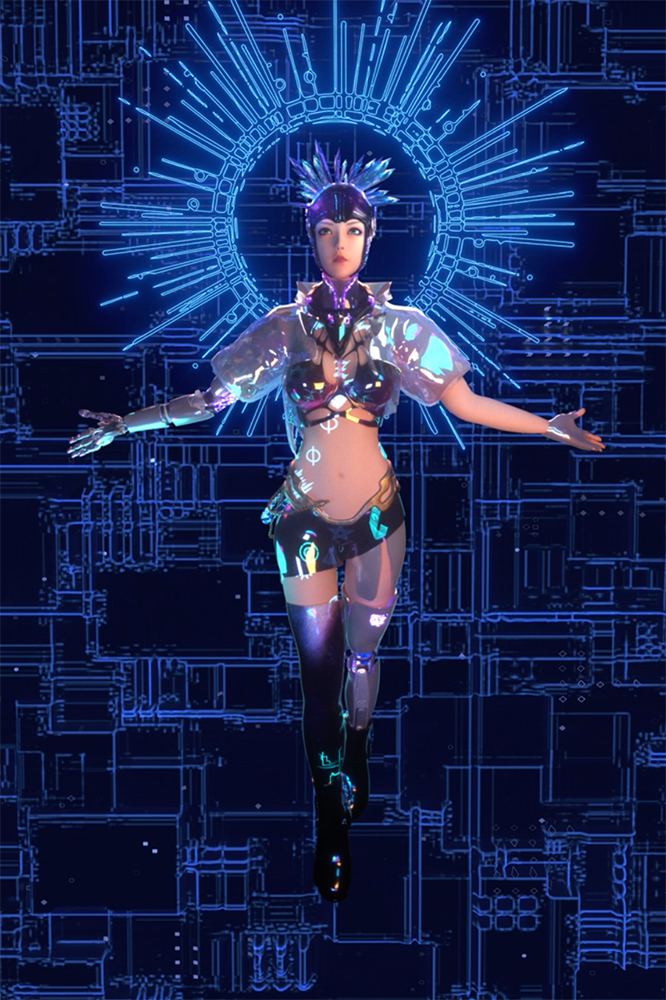 For Chinese blockchain and crypto artist CryptoZR (real name: Liu Jiaying), a futuristic version of Mother Nature in the Metaverse informs her interpretations of 'Every Body'. Dubbed 'Mother Nature Bitcoin', her diptych personifies the freedom of decentralised finance, as well as the consequences of losing one's private key or seed phrase.
Owo Aniete
Nigerian digital artist Owo Aniete is famed for his narrative-based conceptual work, which symbolises African diaspora culture of ancient pre-colonial sculptures. His artwork 'Freedom' represents how loving yourself by your own standards is the true meaning of freedom, whereas 'Peace' symbolises letting go of doubts, negativity, and unrealistic expectations to attain inner peace.
Suzy Q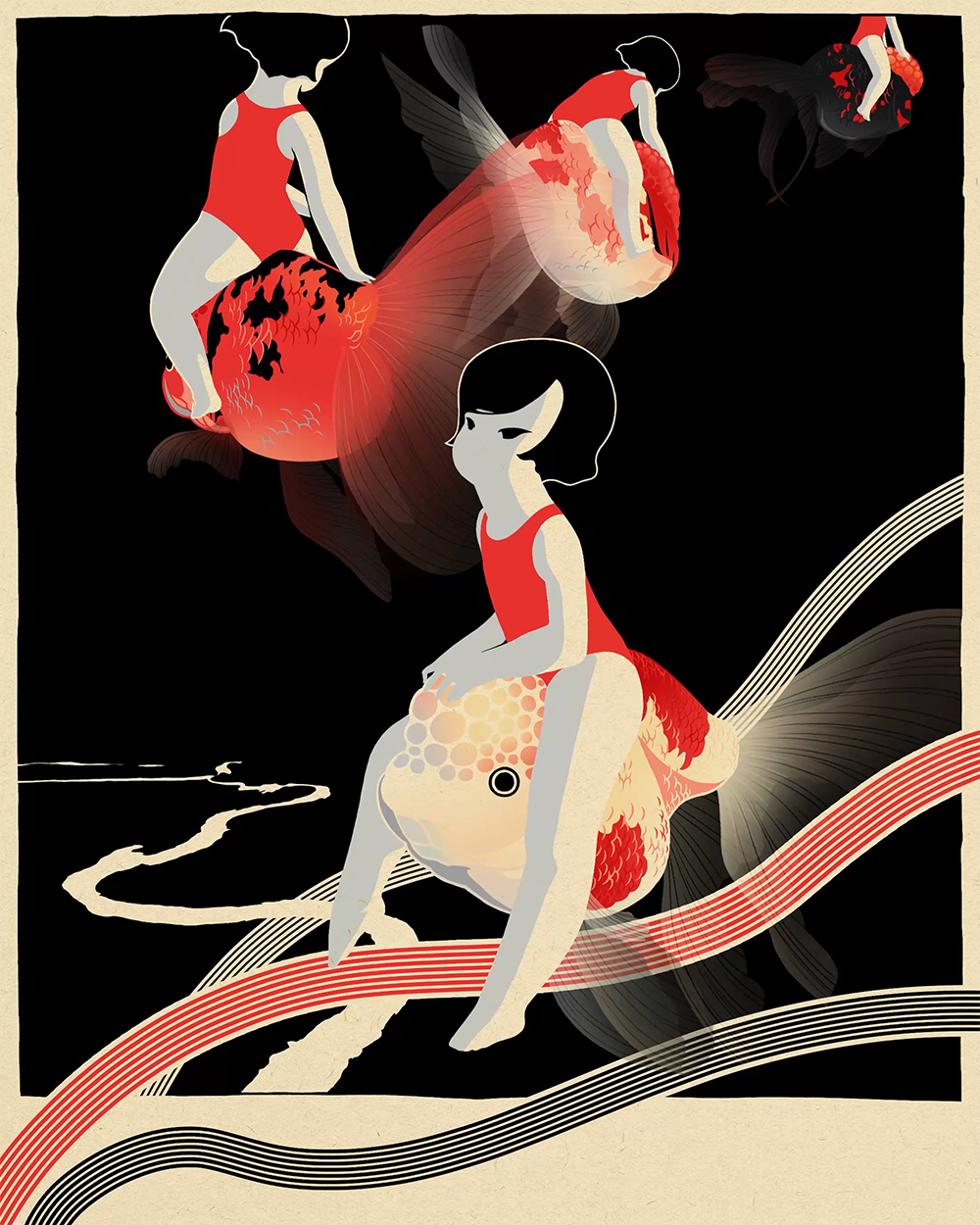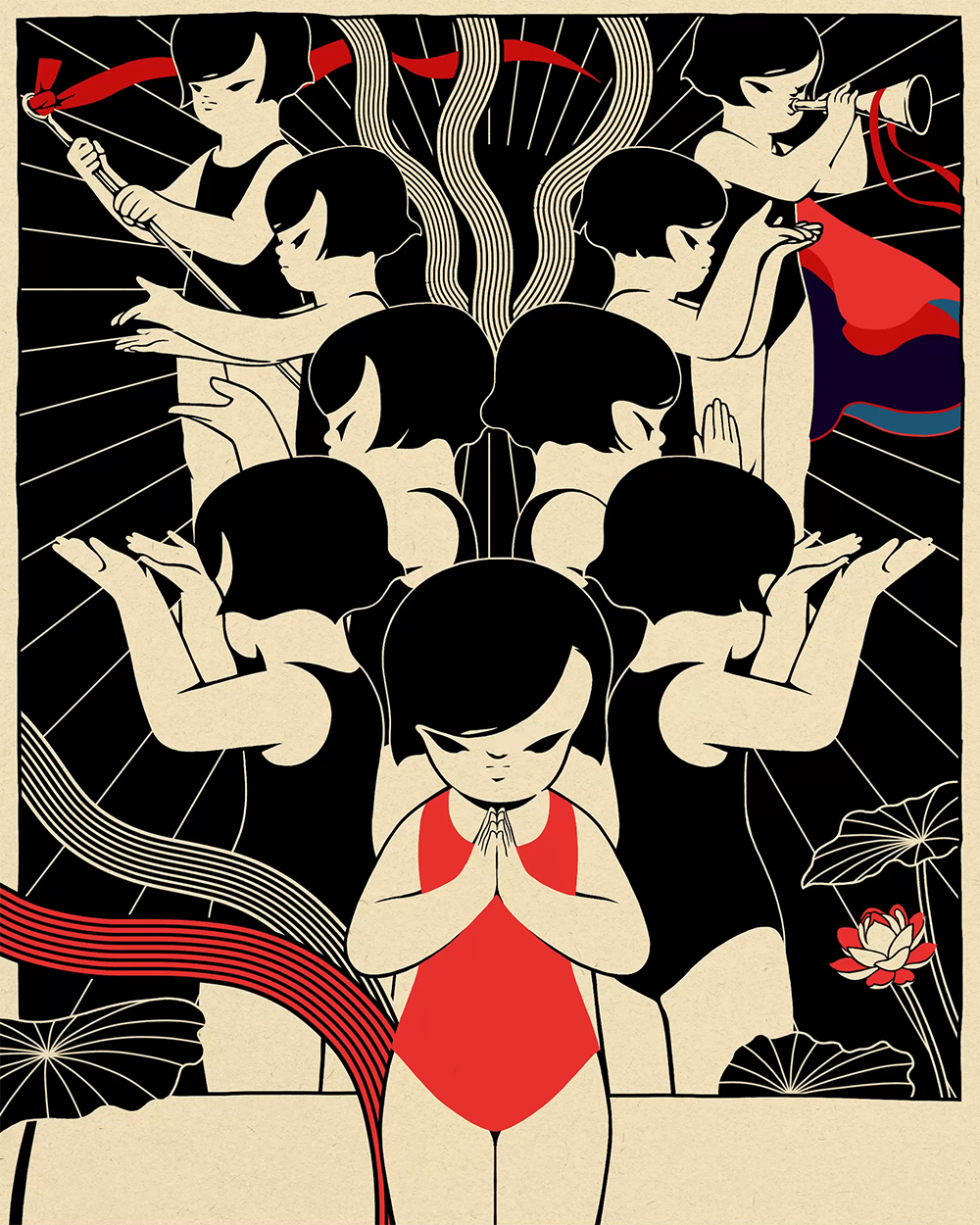 Suzy Q is a Korean digital artist who references diverse Asian cultural influences in her work through the stylised character Moo. In 'Moo, Night Air', the character is portrayed riding a Japanese goldfish on a journey through the breezy night air. Meanwhile, 'Moo, Blessing" draws inspiration from quantum mechanics and parallel universes to reflect the beauty of our existence in the physical world.
Ziyang Wu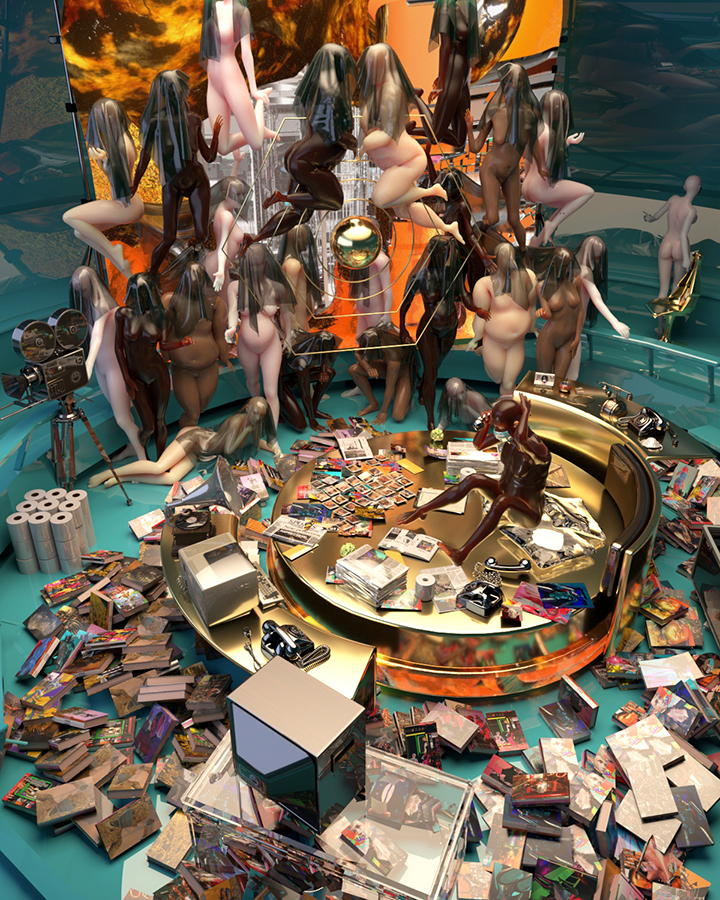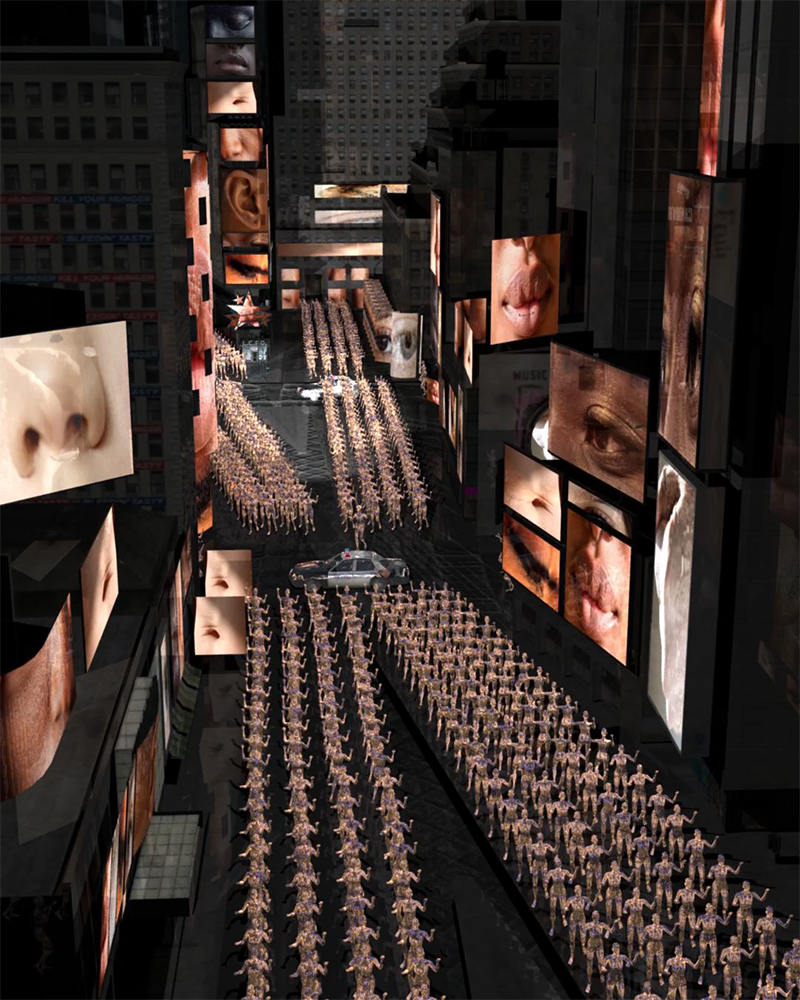 Digital artist Ziyang Wu's futuristic work combines 3D animated video, augmented reality, artificial intelligence simulation, and interaction video installations to "reconstruct humans in our highly globalised and digitised post-Internet society." 'Tele-Republic of Home' captures the familiar situation where the lines between work and pleasure are blurred, both taking place in our bed. On the other hand, 'Screen Body — Times Square Dancing' alludes to the growing influence of the virtual world and Web 3.0 in today's society.
---
Each artwork featured in the collection will be available in limited editions of 50, with some pieces featuring unlockable content that buyers can utilise.
The 'Every Body' NFT collection will be available on Vogue Singapore's OpenSea page beginning 8pm SGT/8am EST on 5 May 2022.
To learn more about the collection and artworks, join the conversation with OpenSea, Vogue Singapore, The MetaArt Club, and the five artists on Twitter Spaces hosted by @OpenSea at 10pm SGT/10am EST on 5 May 2022.
Find more NFT content here.
| | |
| --- | --- |
| SHARE THE STORY | |
| Explore More | |