Read on to learn more about virtual land, how to buy it, and why it's taking over the real world by storm
While most people think twice (read: ten times over) about buying real property, others are splurging up to millions on virtual land. Take hip hop star Snoop Dogg, who announced last September that he is building his own virtual world on The Sandbox platform. Meanwhile, an NFT collector who goes by the pseudonym P-Ape purchased a plot of land in the said virtual world for more than $450,000 three months later—virtually becoming Snoop's "neighbour".
Adidas, one of the first global brands to drop its range of NFTs, bought 144 parcels on The Sandbox back in December to develop the AdiVerse. And just last week, Gucci also revealed that it has acquired an undisclosed amount of virtual land on the same platform to build a virtual world based off its Gucci Vault platform.
So, what does all this virtual land mean? For one, it's a sign that the metaverse is real (in a non-tangible sense of the word). It also opens up a whole spectrum of possibilities for brands, artists, investors, and anyone else who believes in its vision—whether for advertising, investment, entertainment, or simply status symbols.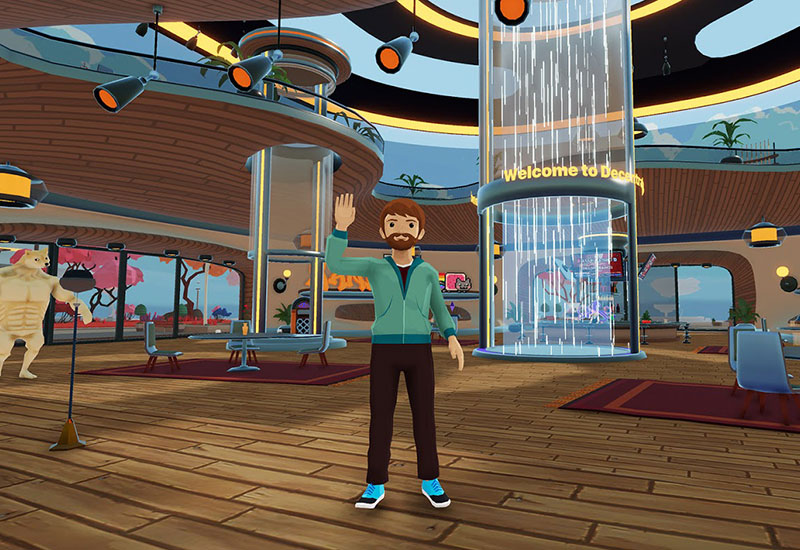 Before you brush it off as a rich man's game, however, you could also benefit from this marketplace as a consumer or creator. Read on to learn more about virtual land, how to buy it, and why it's taking over the real world by storm.
What is virtual land/property?
Virtual land is intangible land that exists in virtual worlds in the Metaverse. The land may be a plot of terrain to build upon, or include real estate such as a house, a park, a mall, and so on. Just like physical land, it's sold in plots/parcels and can be purchased using the specific land's native currency.
Also like real land, location and scarcity are the two main factors influencing the value of virtual land. For instance, virtual land located near areas where people in the metaverse congregate will naturally have a higher value than somewhere without many events taking place. Plots near celebrity-owned lands could also go for higher, as in the case for Snoop Dogg's neighbour.
Anyone can buy, sell or rent virtual land at any time. As virtual worlds are built on blockchain technology, all transactions are stored on the blockchain as proof of ownership. There is a finite amount of plots in each virtual world, so owners can purchase more plots to form an estate or collaborate with other owners on developments.
Why would anyone buy virtual land?
Okay, so you have a gist of the concept, but you may still be wondering what's the point? After all, one can't actually hit the hay, much less raise a family in a digital mansion. Well, there are a few reasons from a commercial perspective.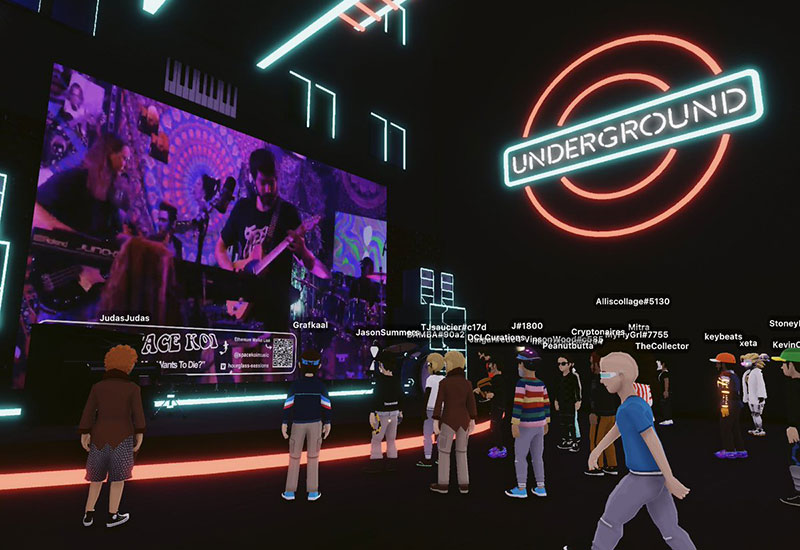 Firstly, owners can earn income from hosting exclusive parties or events on their virtual land. Land owners have carte blanche on what they can do with the virtual land, so they can create extravagant parties and charge for entry. With everything being digital, the décor, lighting, and special effects (SFX) possibilities are practically limitless.
For example, Decentraland recently announced plans to host the first four-day Metaverse Fashion Week this coming March. While the event is free to attend, visitors will have the option to purchase digital wearables from brands with an Ethereum wallet.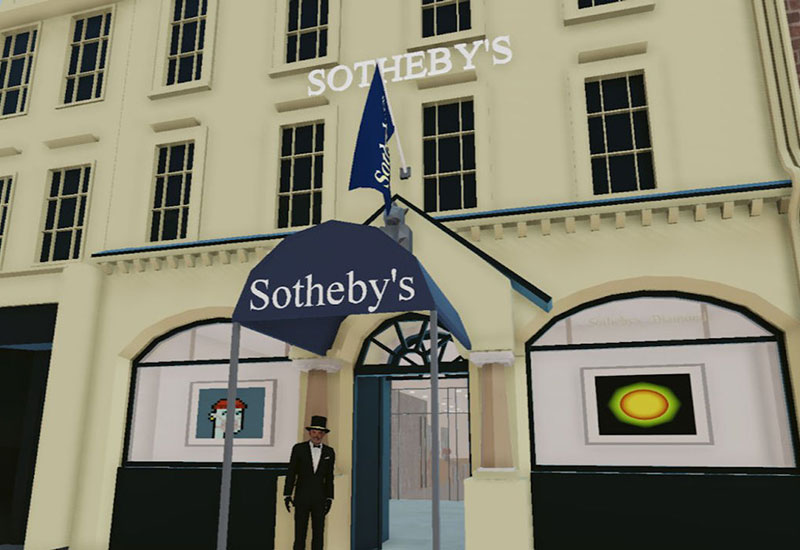 Further, owners can build a business with virtual land. Instead of one-off events, they can create a virtual boutique, bar, or restaurant where users can pay for phygital experiences, or charge rent in a gallery for NFT artists to display their artworks, to name a few examples. They can even hire real employees to run the business in the metaverse and generate regular income.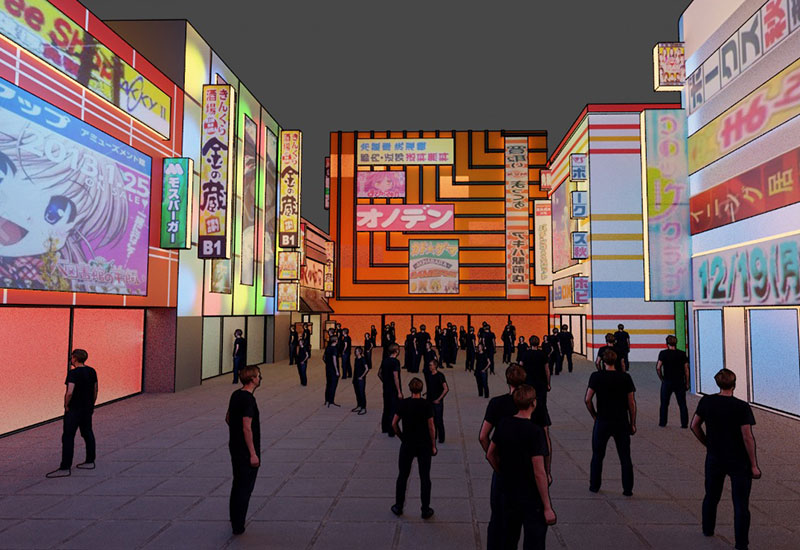 Another common reason is for investment. So far, lands can go for as high as $4.3 million, with companies like Republic Realm (now rebranded to EveryRealm) among those who sometimes purchase vacant virtual property and wait for it to appreciate. Other times, they may hire an architect to design real estate and then a game developer to build them before selling the development at a higher value. However, virtual assets are far more volatile than real property and the value can sometimes drop despite these "renovations". In other words, it's highly risky business, albeit lucrative in a hot market.
Which are the top platforms to buy virtual land?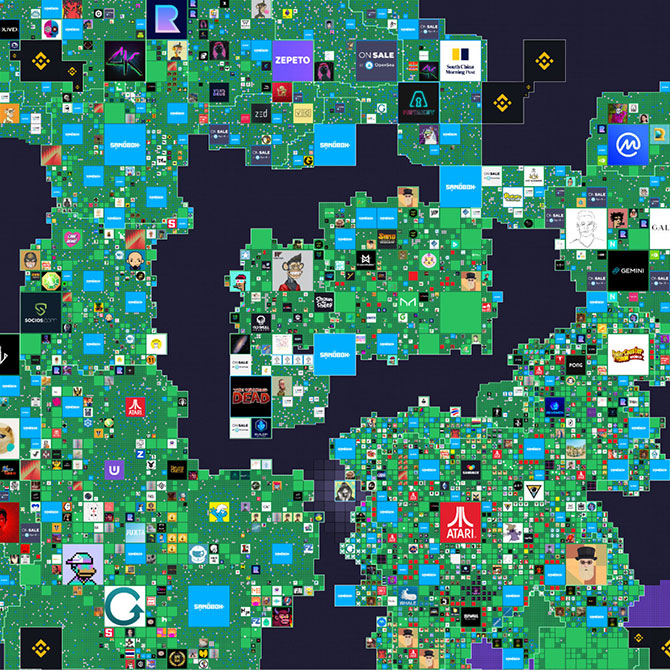 There are several virtual worlds where you can buy virtual land. The two most popular options in the market today are The Sandbox (SAND) and Decentraland (MANA). Other upcoming platforms to watch out for include Axie Infinity (AXS), Cryptovoxels (CVPA), Earth2 (E$), and Superworld (ETH). With the growing popularity and potential of virtual worlds, it won't be a surprise if more entrepreneurs and developers rush to build other alternatives.
How can you buy virtual land?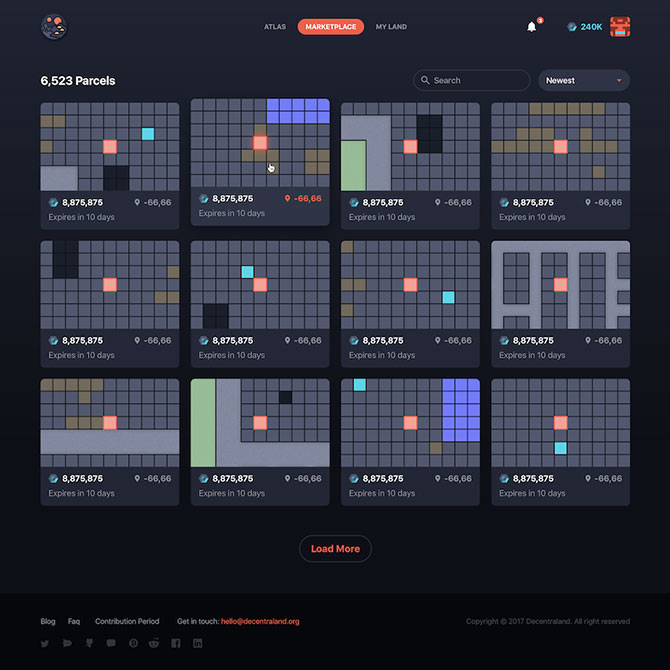 Buying virtual land may differ slightly from platform to platform. Generally, most platforms will list the available land and its price on their respective marketplaces. Each listing will have a description of the land, including the size, location, rarity, and/or game popularity—all of which are factors that will impact its price. To buy the land, an investor simply has to follow these steps:
Visit the platform where you want to buy land.
Sign up for an account and link it to a crypto wallet, such as MetaMask or Trust Wallet.
Explore the platform's marketplace and choose your preferred parcel of land. Once you've selected it, you should be able to see its description and the owner's name.
Ensure that you have enough of the native cryptocurrency in your wallet. Note that you will need extra tokens to pay for the gas fee, which is the reward given to miners for validating transactions in the blockchain or executing them.
Confirm your purchase and voila—you're officially a virtual land owner!
What can you do on virtual land?
For those who aren't keen on buying virtual land just yet, there are other things you can do as a consumer or creator. Here are some ideas:
Explore places you would not have access to in real life: You can visit replicas of real-world locations, like Snoop Dogg's mansion (designed to resemble his private California mansion), or escape reality through user-designed realms.
Make new connections in real-time: Every avatar you see in the metaverse represents a person in the real world, who you can interact, and play games or explore places with in real-time.
Attend events: Most virtual worlds have regular events hosted by the platform or its users, spanning live concerts to auctions and exclusive gaming experiences.
Shop: Besides land, you can buy NFTs, game items, or wearables for your avatar. Can't own a Ferrari in real life? Perhaps an NFT version will do.


Play: Most virtual worlds are intrinsically tied to gaming. The key difference between conventional gaming platforms and metaverse-gaming is that the games and realms are created by users, not the platform itself—creating endless possibilities.
Generate income: If you're well-versed with gaming, designing, web development, or NFTs, you could *potentially* even earn money (in cryptocurrency) from creating games, wearables, and assets for other players in the market. Even if you're not, there are plenty of tutorials available online to help you get started!
For more stories on the metaverse, click here.