Lifestyle
#BUROGiveaway: Win tech gadgets from Dyson and JBL for Father's Day
Power-ups for your superhero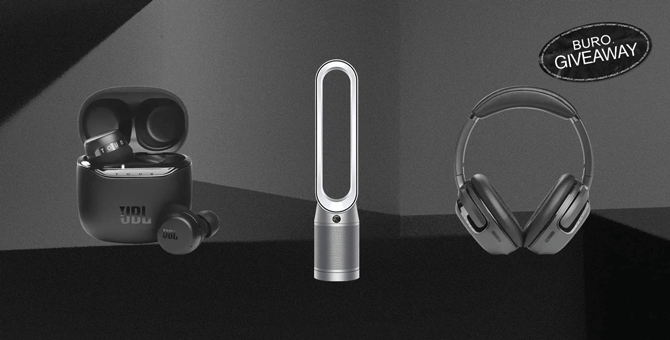 A supportive husband, a loving father or a doting grandfather: dads are a pillar of strength in every family. It's why we think he deserves to be rewarded this Father's Day with cool gadgets that he's sure to love. Scroll down for a chance to win a Dyson Purifier Cool Autoreact, JBL Tour Pro+ TWS in-ear headphones, or JBL Tour ONE headphones for your hero.
Dyson Purifier Cool Autoreact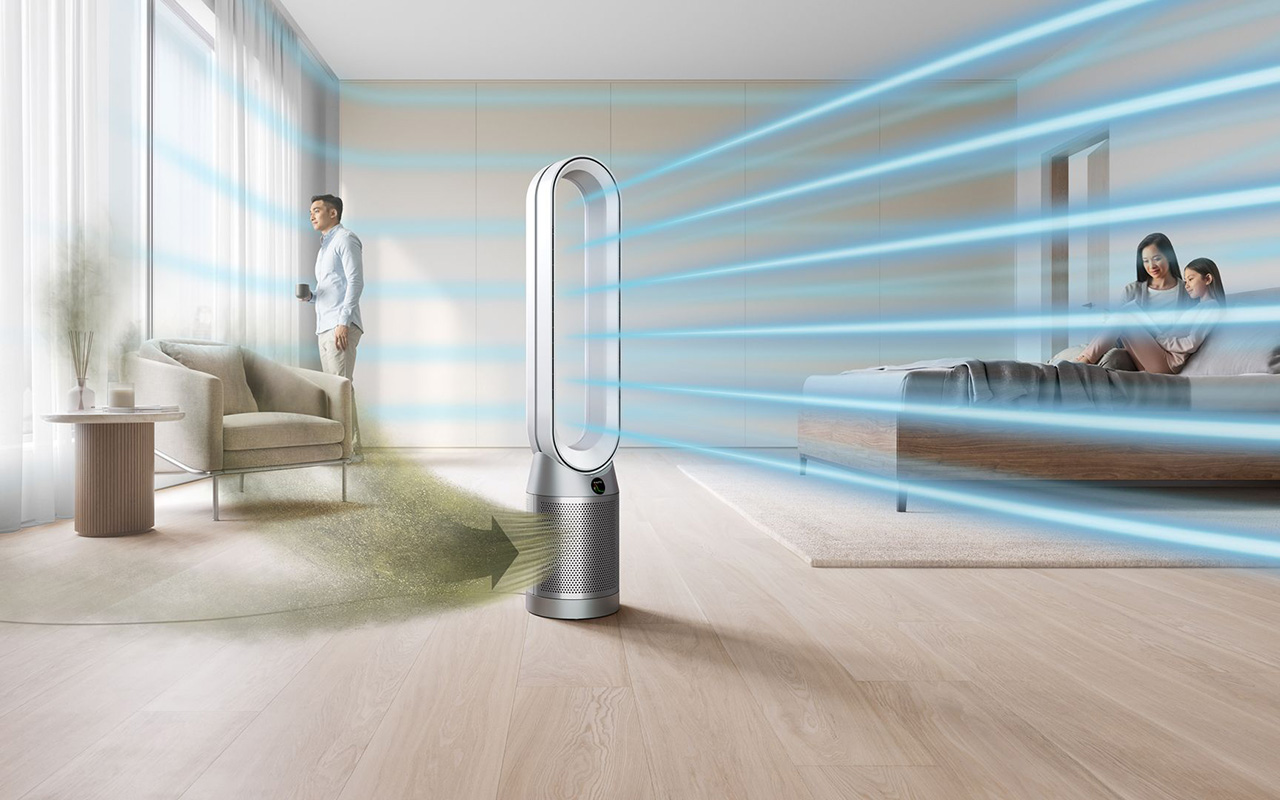 Dyson's cutting-edge technology and design ethos have changed the way we think about household gadgets, from vacuum cleaners to air purifiers. As its name implies, the Dyson Purifier Cool Autoreact keeps dad cool while also ensuring he breathes in purified air.
Engineered with Polar standards, it offers full-room purification thanks to Dyson's Air Multiplier™ technology, which projects purified air throughout the space, in addition to 350 degrees oscillation. The Purifier Cool Autoreact's integrated sensors constantly analyse the air quality every second, displaying real-time results on a vibrant LCD screen.
The Hepa H13 filter captures Up to 99.95 per cent of dust, allergens and viruses are captured by the HEPA H13 filter, which is great for those with sensitive noses and lungs. In fact, the Dyson Purifier Cool Autoreact is certified asthma and allergy friendly by Allergy Standards Limited—and also proven to reduce household odours by Olfasense.
A fully-sealed purification system prevents air leakages, while the filter is easy to change and lasts up to 12 months, with automatic filter-life notifications on the LCD screen. This makes Dyson's purifier the ideal choice for your hardworking superhero.
Click here to find out more and purchase the Dyson Purifier Cool Autoreact.
JBL Tour Pro+ TWS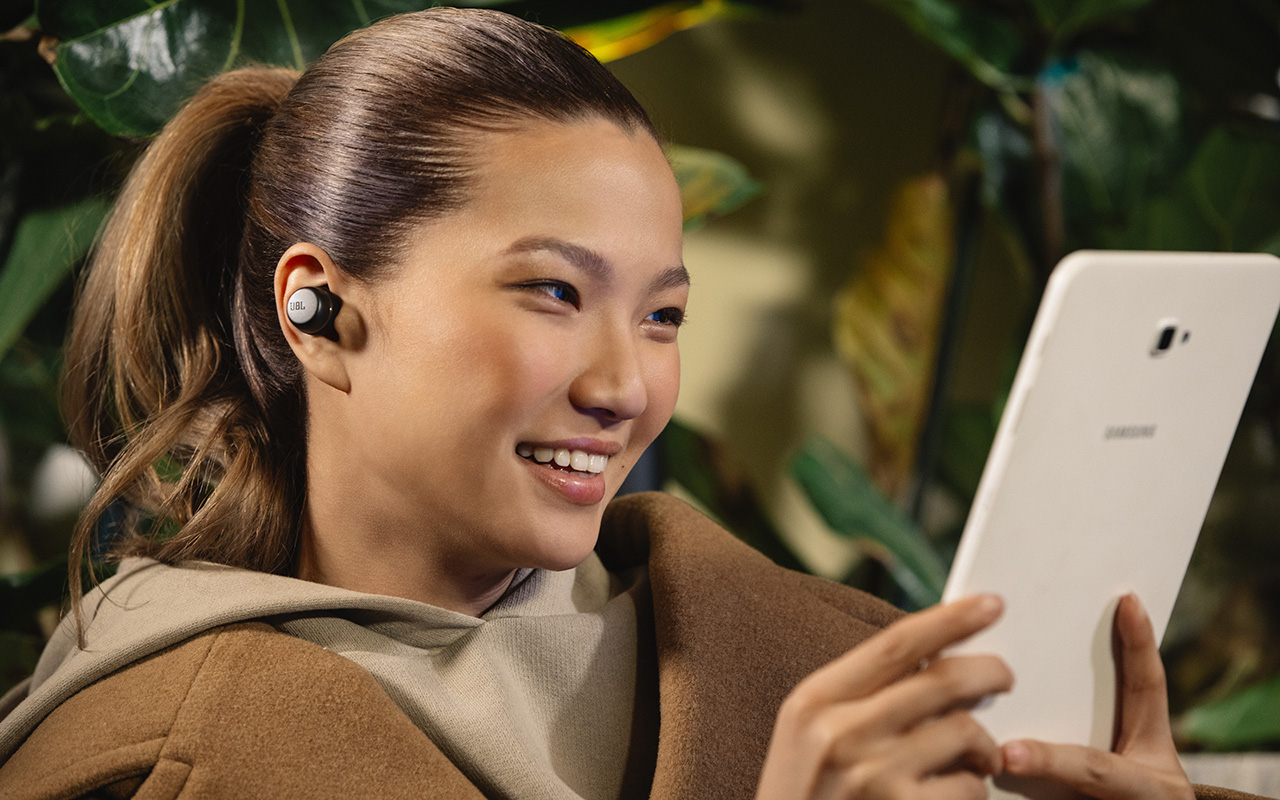 Small but mighty, the wireless JBL Tour Pro+ TWS in-ear headphones provide great quality audio at all times. JBL's Adaptive Noise Cancelling feature, Smart Ambient Technology, and dynamic drivers powered by JBL Pro Sound present the ultimate sound experience—be it for work calls, staying connected with family, or entertainment.
For greater convenience, the Fast Pair feature automatically pairs the earbuds to an Android device once the case is opened, while Dual Connect + Sync gives dad the choice to seamlessly enjoy music or make calls with either one or both buds.
And with up to 32 hours of battery life, he won't have to worry about untimely interruptions. Even when the JBL Tour Pro+ TWS eventually runs out of juice, there's Qi-compatible wireless charging, three power-ups in the case, and speedy charging to get an hour's worth of playtime in just minutes.
Click here to find out more and purchase the JBL Tour Pro+ TWS.
JBL Tour ONE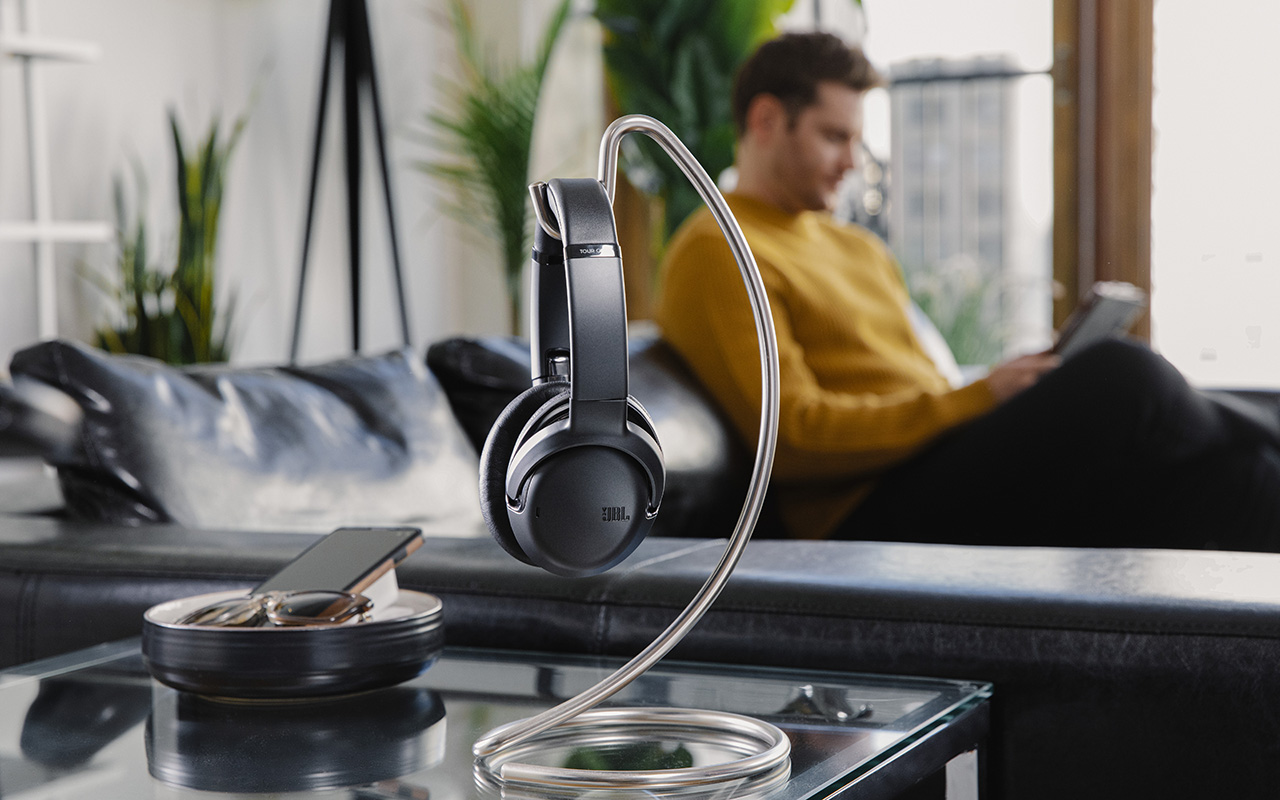 Give dad the gift of a truly immersive movie or gaming experience without distractions. The JBL Tour ONE comes with True Adaptive Noise Cancellation technology, which instantly monitors environmental sound and adapts to the perfect level of noise cancellation specific to that environment, eliminating distractions in real-time. Alternatively, SilentNow activates the headphone's noise activation mode with a touch of the dedicated button, without activating Bluetooth, giving users complete isolation from outside noise.
That's not all, as the JBL Tour ONE enhances the JBL Pro Sound technology with Harman's new Smart Audio Mode. This allows users to optimise Bluetooth connectivity for "normal listening", increase fidelity in "music mode" or watch videos with the low latency "video mode".
We also love how it has up to 50 hours of total playback time and four-mic technology, enabling a full week of activity on a single charge. Perfect for busy bees with so little time but so much to do.
Click here to find out more and purchase the JBL Tour Pro+ TWS.
We're giving away:
1 x Dyson Purifier Cool Autoreact (worth RM2,899)
1 x JBL Tour Pro+ TWS (worth RM1,099)
1 x JBL Tour ONE (worth RM1,699)
The giveaway is now closed. Congratulations to the following winners, kindly check your email!
1 x Dyson Purifier Cool Autoreact (worth RM2,899)
– Krishna Balakrishnan
1 x JBL Tour Pro+ TWS (worth RM1,099)
– Siti Liyana
1 x JBL Tour ONE (worth RM1,699)
– Lau Chee Jie
1. This giveaway ends 11:59pm, GMT+8, 26 June 2022. The winner(s) will be announced on 29 June 2022.
2. Employees of BURO Malaysia and its related corporations ("Indochine Media Ventures") or BURO Malaysia partners and/or sponsors for the giveaway (if applicable), and their immediate family members (including spouses, children, parents, brothers and sisters) are not eligible to participate in the giveaway.
3. Winners of this giveaway are chosen at random.
4. This giveaway is organised by BURO Malaysia (hereinafter referred to as the 'Organiser').
5. The prizes for this giveaway are neither exchangeable for cash nor transferable.
6. All persons ('Participants') taking part in this giveaway agree that these rules shall be binding on them, and that the entries in this giveaway, including their name and likeness, may be used without restriction in any future publicity material by the Organiser.
7. The Organiser reserves the right to amend these rules or terminate the giveaway at any time at its sole and absolute discretion. All decisions made by the Organiser under these rules shall be final and no discussion or correspondence will be entertained. The Organiser may, but is not required to, justify any decisions relating to this giveaway.
8. The Participant acknowledges that the interest and good reputation of the Organiser are of paramount importance. The Organiser reserves the right to disqualify a Participant from the giveaway, or to withdraw the prize if it is believed the Participant is in breach of its obligations under the rules. The Participants shall not by act or omission, directly or indirectly bring the Organiser into disrepute.
9. All entries are sent at the risk of the Participants and in the event that there are technical difficulties experienced arising out of the internet or from any associated equipment or internet security is compromised, the Organiser may at its sole and absolute discretion disqualify the entire entry and shall not accept any liability for doing so.
10. Giveaway entries may only be submitted via the stated medium of communication.
11. This giveaway is open to anyone above 18 years old.
12. Each entry must be completed in full. The Organiser reserves the right to disqualify any incomplete entries in its sole and absolute discretion.
13. Incomplete entries will be deemed void.
14. Winners will be notified by email.
15. Uses of 'aliases' shall be considered a form of deception and are prohibited.
16. The winner must produce their original IC / passport with a legible IC / passport number in order to claim the prize. The winner may also be required to produce additional original proof of identity at the discretion of the Organiser.
17. All Prizes are accepted entirely at the risk of the winner, and the Organiser excludes all warranties in connection with the prize to the extent permitted by law.
18. All Participants release from, and indemnify the Organiser, its agencies, sponsors and representatives against all liability, cost, loss or expense arising out of acceptance of any prize or participation in the giveaway including (but not limited to) personal injury and damage to property and whether direct or consequential, foreseeable, due to some negligent act or omission or otherwise.
19. All personal particulars furnished are meant for identification purposes and will not be sold or given to any third parties. In the case of giveaways, our partners may wish to offer you services which require your personal particulars. These specific requests will be expressly stated within relevant giveaways, with a choice to opt out.
20. Inability to contact the winner by 4 July 2022 will result in disqualification and selection of an alternate winner.
21. Winners must collect their gifts from our office in Mont Kiara within 1 month of notification.
22. Prizes are final; no cash equivalent or alternative prize will be given. Prizes are non-transferable, non-exchangeable and strictly not for resale. If the winner is found to be selling the prize(s), the Organiser reserves the right to demand the return of the prize.
| | |
| --- | --- |
| SHARE THE STORY | |
| Explore More | |