Lifestyle
How national sprinter Zaidatul Husniah Zulkifli trains with Under Armour
Sprinting ahead
FEATURED AND IN-TEXT IMAGES: Under Armour Malaysia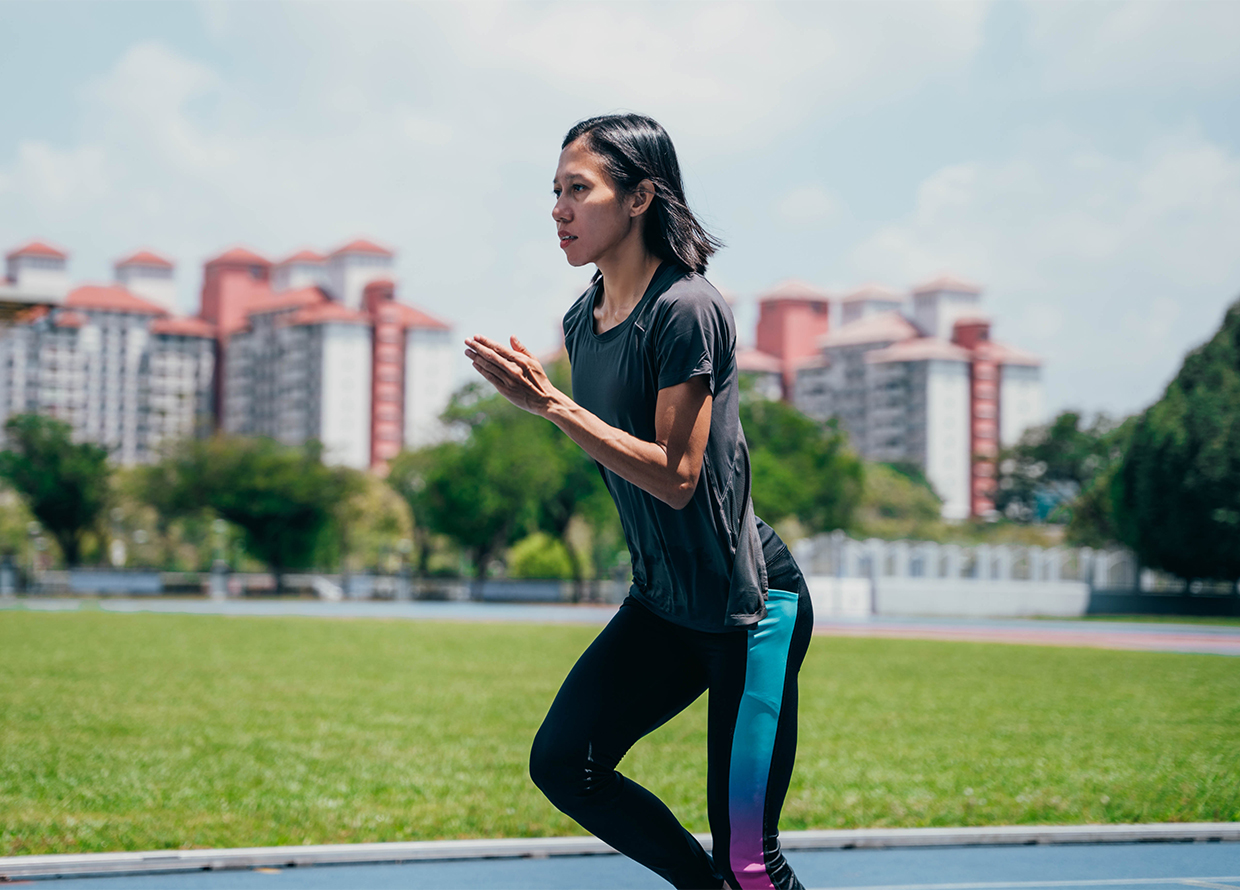 As the SEA Games 2023 continues in Cambodia until 17 May, several Malaysian athletes have already bagged their medals. Namely, national sprinter Zaidatul Husniah Zulkifli won bronze in the women's 200-metre event on Tuesday, ending a six-year medal drought for our country. The 29-year-old sprinter also bagged bronze in the women's 4×100 metre race yesterday while breaking the six-year national record for the event.
Ahead of the games, we spoke to the athlete, who is also an Under Armour Ambassador, on developing a fighter mentality, her training essentials, and more.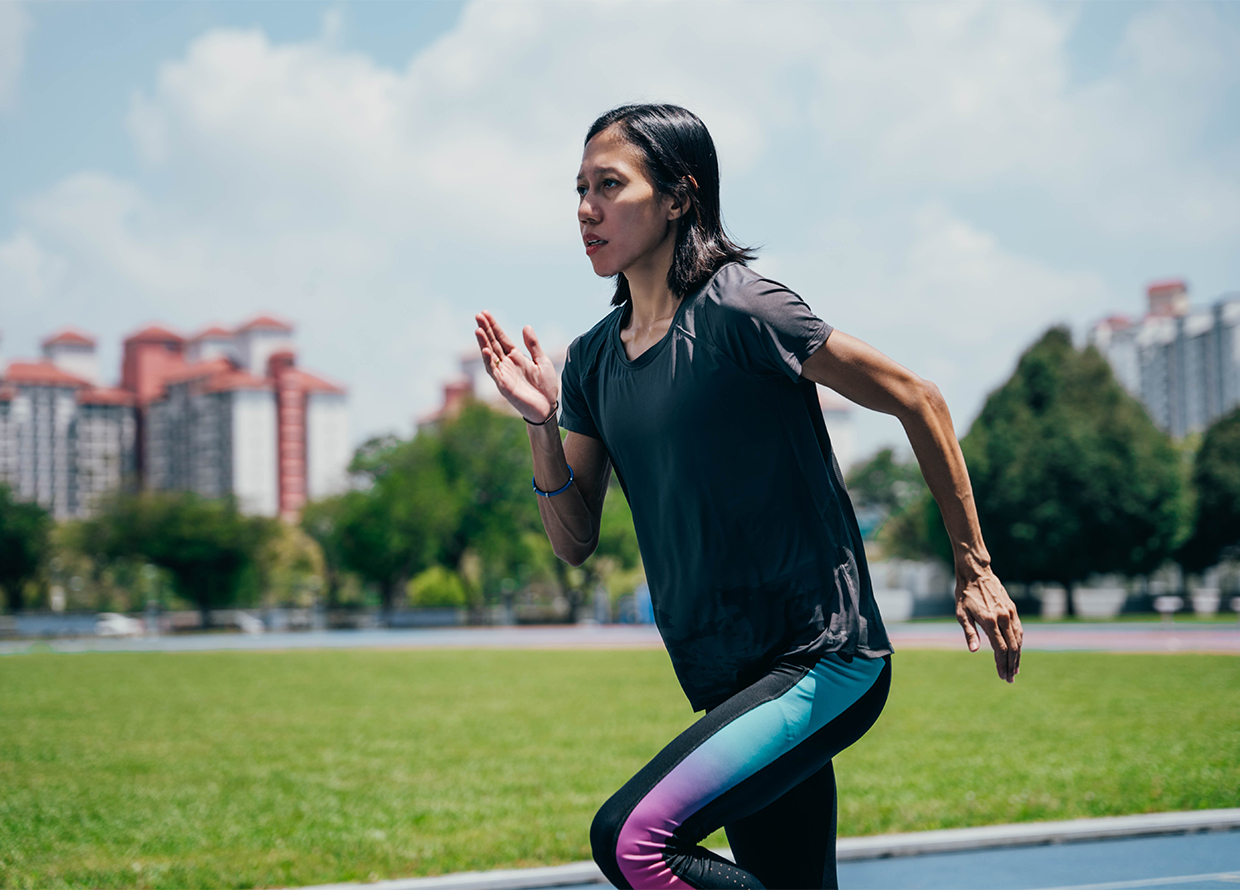 How did you start your journey into the sport of sprinting and joining the national team?  
Zaidatul: At the age of 13, I ventured into the world of sprinting. When I turned 16, I joined the national team with encouragement from my father who is passionate about sports. 
Congratulations on your win at the SEA Games so far! In saying that, how do you normally prepare for your big games in terms of your training and lifestyle regimen? 
Zaidatul: Thank you for the support and the encouragement. Nowadays, my training is not as tough as it was previously, because I want to avoid potential injuries. Instead, when preparing for SEA Games, I focus my efforts on building mental strength as I believe that having a strong mindset will help you find grit, and learn to persevere as you overcome different challenges which are crucial for any athlete and sportsman out there.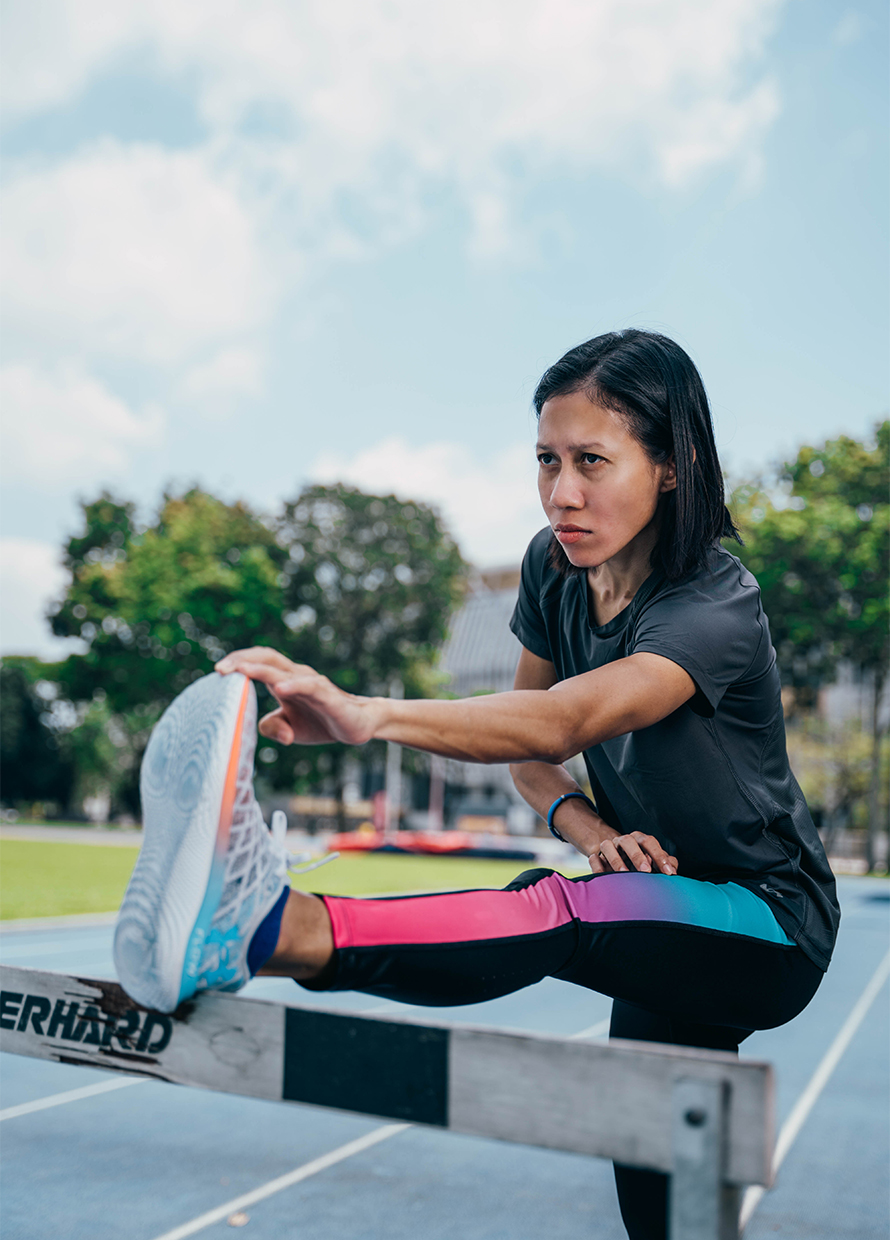 How has Under Armour helped you in your athletic journey? 
Zaidatul: As an Under Armour Ambassador, I am blessed with many performance gears and have the benefits of trying out different running, training, and recovery gears that have helped me in my training and preparation for competitions. I am impressed by the innovation and the advanced technology that was incorporated into their performance gears. 
Apart from that, I am also inspired by the Under Armour "Protect This House" motto, because it motivates me to have a "team over everything" mentality when I am out in the open field and in every sport or competition that I am in, I am representing my team, my teammates, my turf (Malaysia), my records, my fans, and my integrity. Because of that, I am motivated to give it my all and do my level best for Malaysia. 
Describe what a typical day of a national athlete such as yourself looks like.
Zaidatul: As an athlete, my training schedule comprises nine training sessions per week and Sunday is my Sabbath day where I get a full rest. My training sessions take about three hours per session where I incorporate both track and gym workouts. 
View this post on Instagram
You competed at the 2016 Olympics in Rio de Janeiro in the women's 100 meters event. How was the whole Olympic experience like representing Malaysia on that stage as well as for your own journey as an athlete? 
Zaidatul: For an athlete, competing in any Olympics Game is like a dream come true and a once-in-a-lifetime opportunity to showcase their sporting skills on a global stage. During my time at the Olympics, I had the privilege of observing and learning from the world's most talented athletes, including the legendary Usain Bolt. I got to observe how he did his warm-up routine and how he prepared mentally which included listening to music to calm his nerves. 
What are some of the proudest and biggest moments of your career? 
Zaidatul: Winning the two silver medals in both the 100 and 200 meters at the 2017 SEA Games remains one of the proudest and most significant moments of my athletic career. I am proud to be the second woman athlete to have won these two medals in the sprint categories after a decade. The previous winner of these two categories was national athlete G. Shanti in 1997.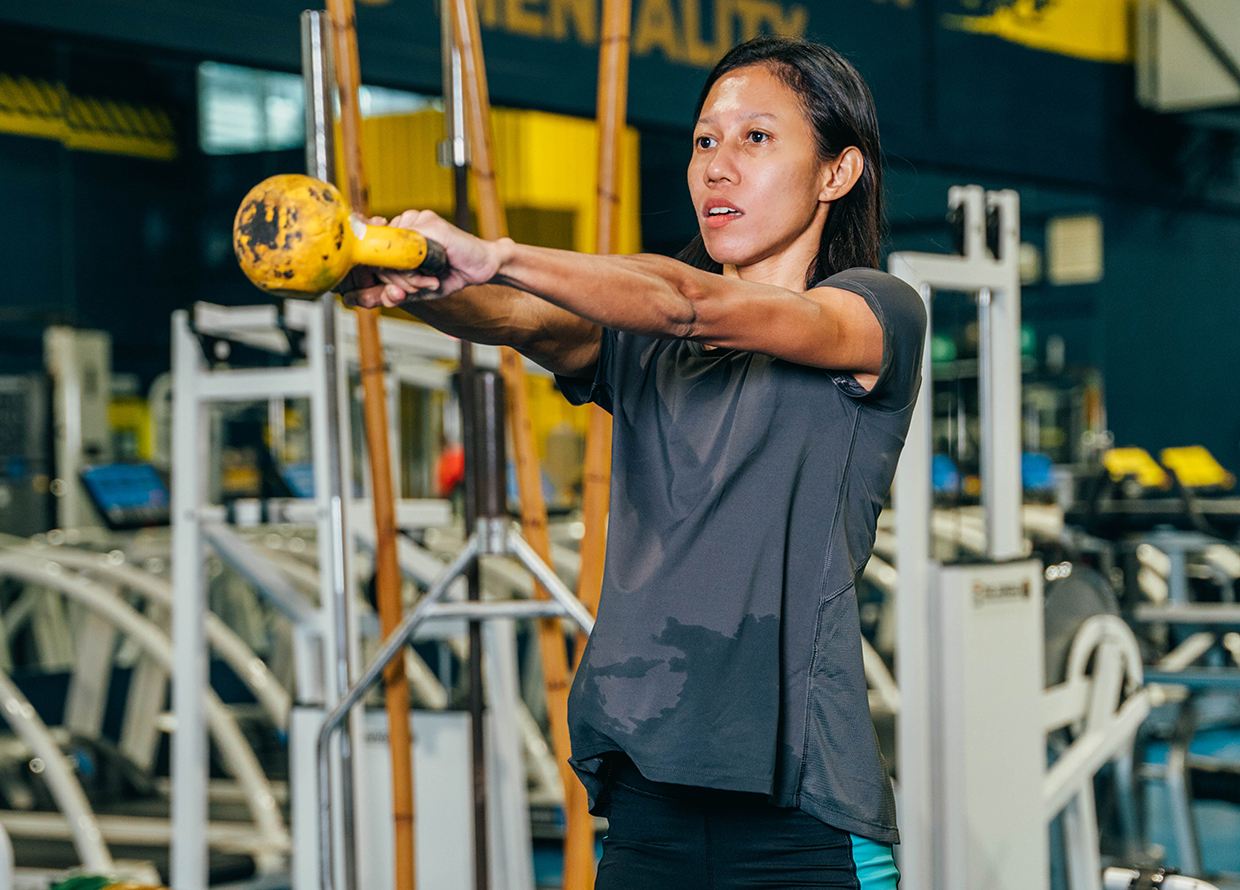 Were there any struggles or challenges you faced throughout your career? How did you overcome them? 
Zaidatul: As with many careers, there are struggles, challenges, and obstacles that I had to face as an athlete. For me, the biggest one would be the injuries I encountered along the way. This is why I think grit, will and perseverance are important because, with these values, I am able to recover, get up and push myself to overcome the obstacles that come my way. 
What are the three most important core values an athlete needs to have and why? 
Zaidatul: In my experience, these three core values are crucial to success: dedication to working hard in everything you do; finding grit and perseverance especially when you are at your lowest; and embracing mistakes, improving, and becoming better. By embodying these values, you can push yourself to new heights, achieve your goals, and become the best version of yourself. Apart from that, I think teamwork is also important because it helps you become a good support to your team, and at the same time you have the right support to get you through your toughest times.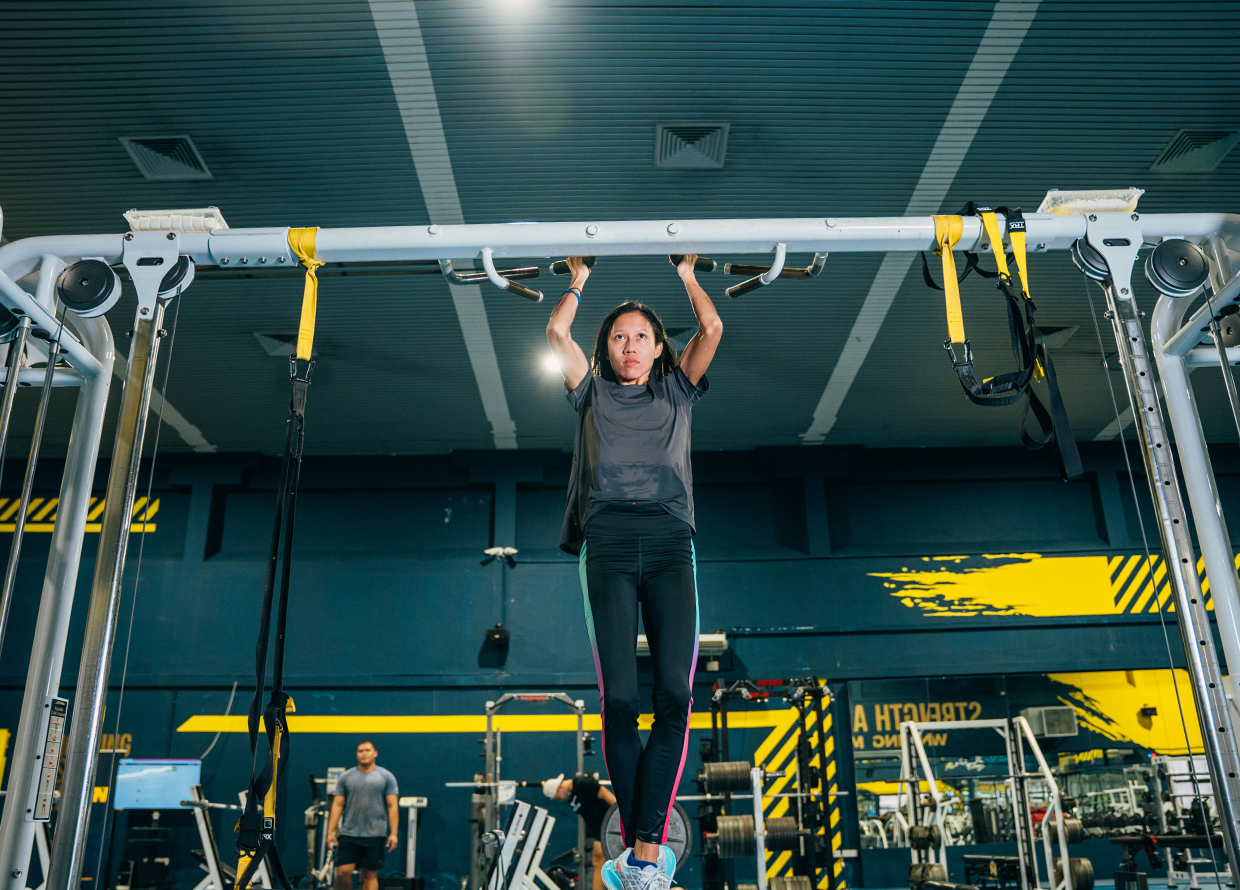 Tell us your pre-game routine to motivate yourself. Is there something, in particular, you always do? 
Zaidatul: In preparation for a big game, I usually prioritise my physical and mental well-being by ensuring that I get plenty of rest and consume nutritious foods. 
What do you usually look for to make sure you're selecting the right gear to work with? 
Zaidatul: When it comes to choosing my training gear, my top priorities are always comfort, injury prevention, and having different gears that are designed for a specific focus. That's why I trust Under Armour, whose innovative gears have helped me to perform at my best without compromising comfort when I am training, running and even recovering. I believe Under Armour's gear has also played a part in helping to optimise my training regime and achieve peak performance.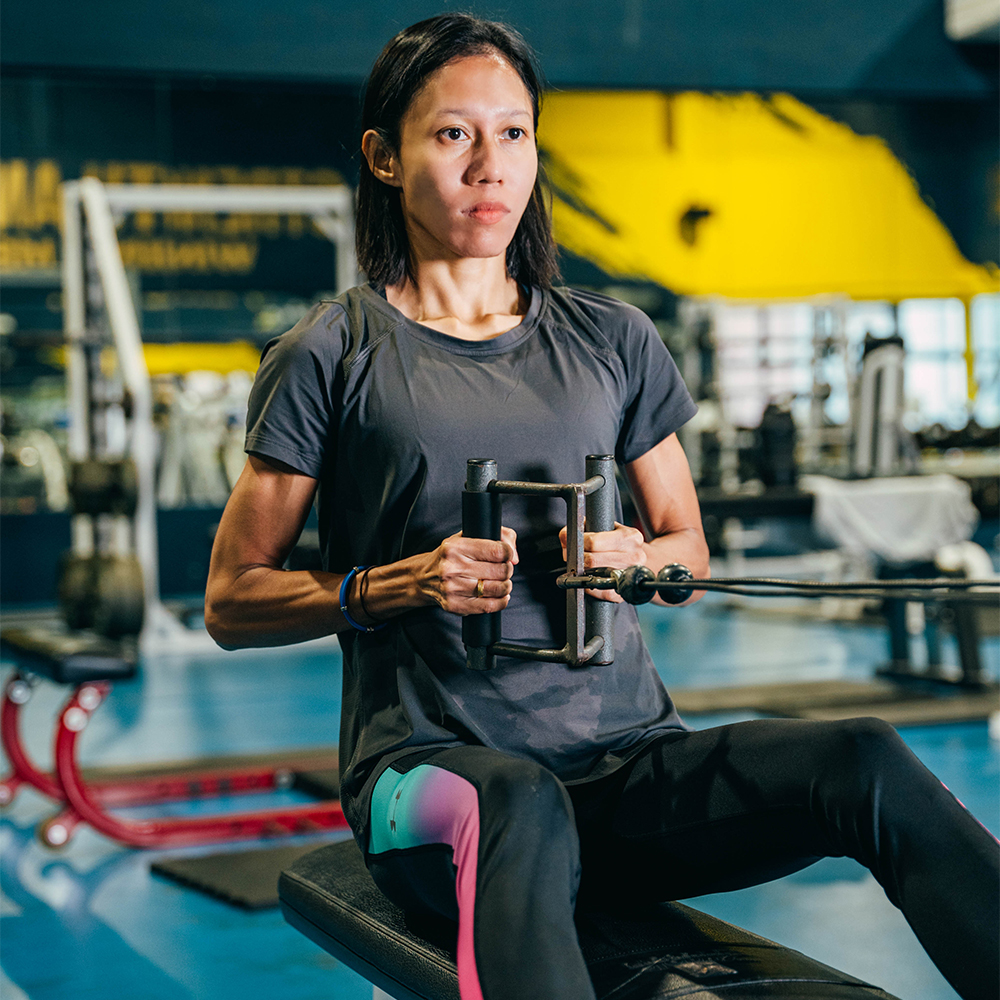 While sprinting is often seen as a solo show, athletes should also practice camaraderie and teamwork. What do these two values mean to you? 
Zaidatul: Even though sprinting is often seen as a solo sport, as athletes, we do practice together for our training and more importantly they provide the right support system needed to bring one up when they are down or at their lowest. In my field of sport, my team members are those that train and run alongside me and we maintain a good chemistry as we have always worked towards a common goal. And that support is also seen through my fellow Under Armour ambassadors that are made up of different sports athletes. I am always grateful to have my fellow Under Armour Ambassadors support and cheer me on as I compete in any game. 
This is why, I think Under Armour's motto "Protect This House" is essential and a great reminder that, first and foremost we should always have a "team over everything" mentality. And having this right mentality is going to uniformly inspire everyone on the team to work towards greater success and goals.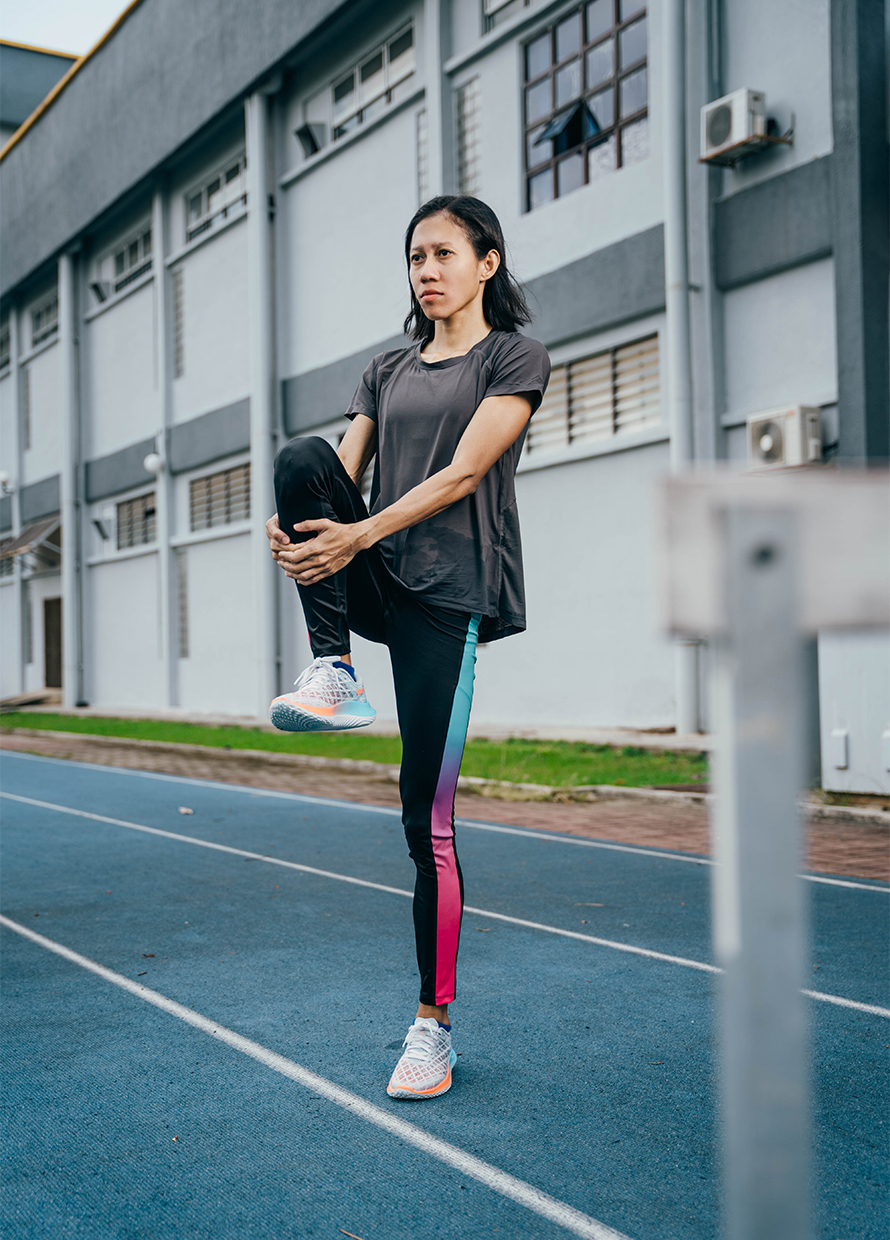 What are some methods you've employed to build a strong sense of teamwork with your own team so that you can work through any possible conflicts or challenges? 
Zaidatul: To me, trust is the cornerstone of any successful team. When we trust one another, we can rely on each other to provide support, protection, and encouragement when the going gets tough. 
Similar to any team out there, as every team is made up of individuals with different interests, we are bound to not see eye to eye at certain points in our life or career—and that's okay. This is where trust plays a big role in our team and we have to keep reminding ourselves that we are working towards a common goal, which is to protect our turf, integrity, and above all our team. I believe through this we can work together to overcome any challenges.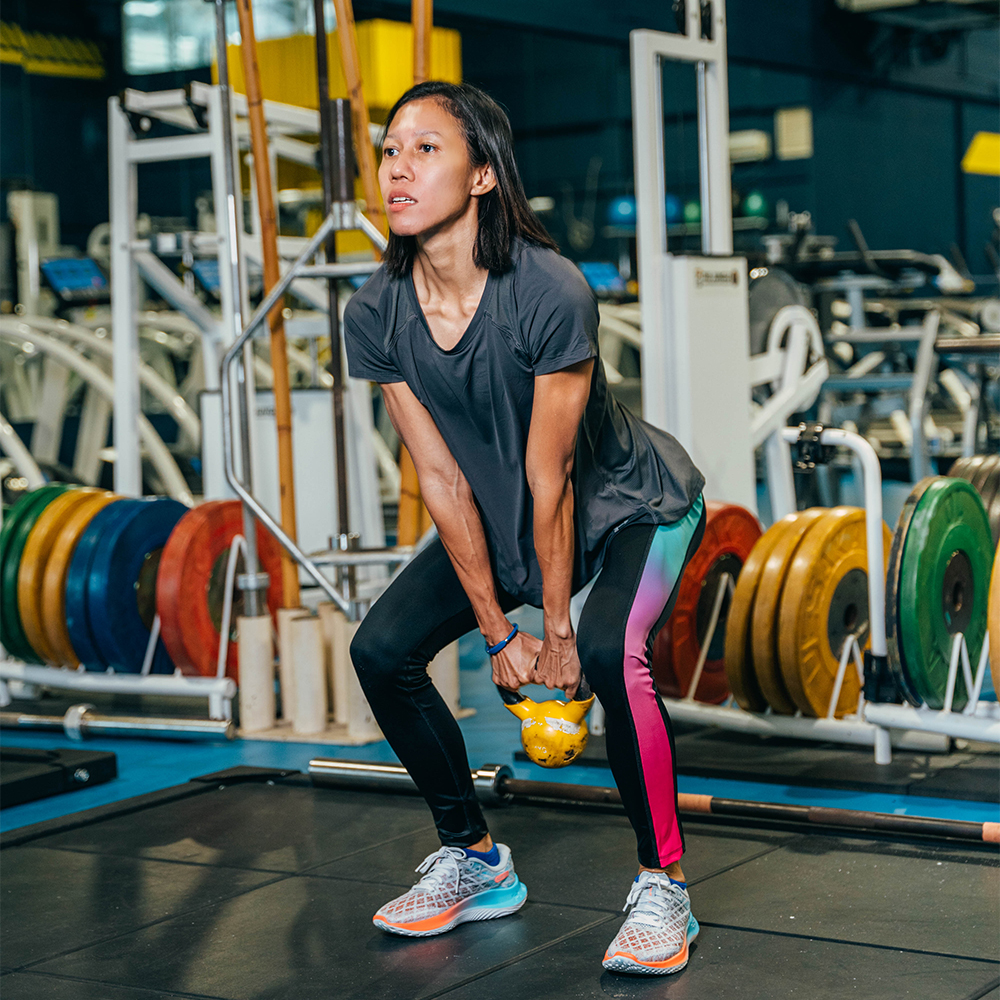 Training and over-exertion can be a tricky line to balance for an athlete. How do you make sure that you're always training in the safest and healthiest way for your body? 
Zaidatul: As an athlete, I prioritise injury prevention and always take necessary precautions to avoid exercises that may cause pain or discomfort. With Under Armour's range of performance gear, I feel confident and secure in my training, knowing that I have the right support needed to stay safe and avoid injury. 
I especially love their Training gears (the UA Rush™ range) that are made with innovative Celliant Technology as it captures the energy your body produces during workouts, transforms it into infrared energy, and reflects it into your body. I recommend any everyday athlete out there to try and test their gear to understand how it has helped me in my athletic journey.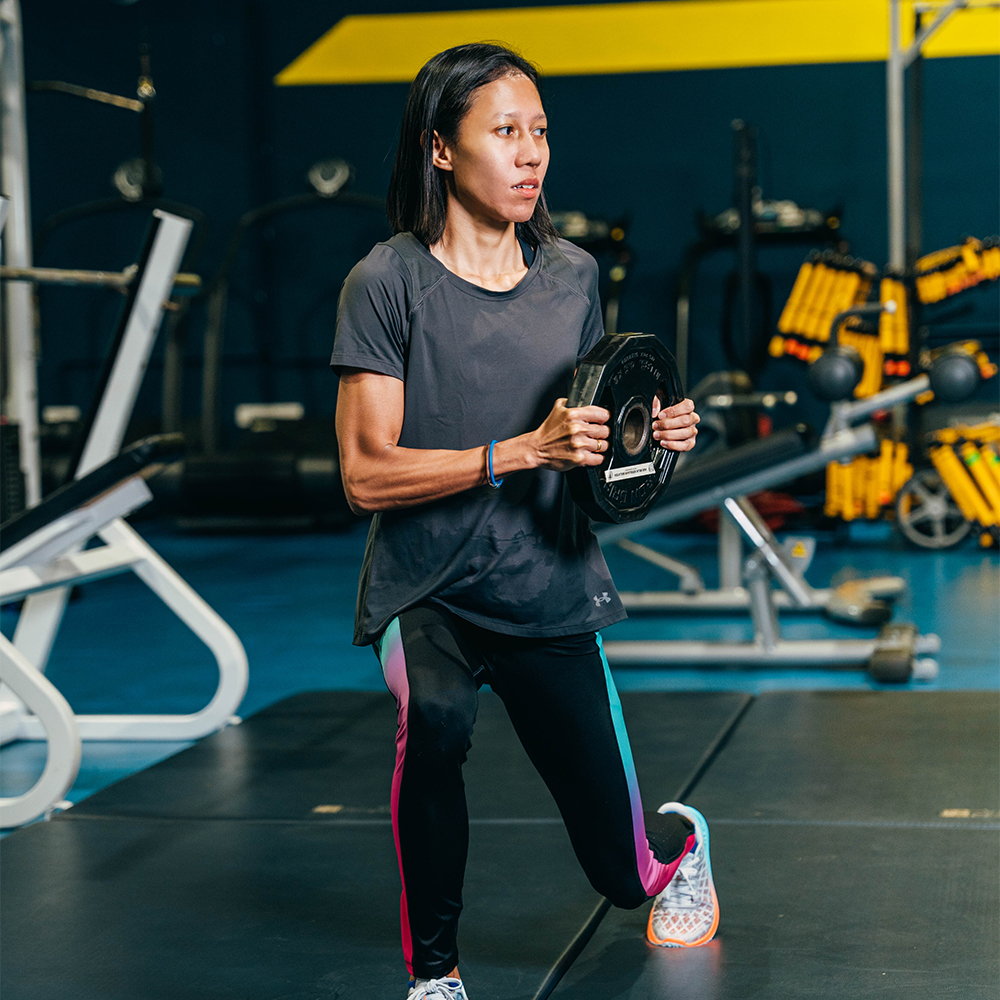 Please share three tips on how people can stay disciplined and motivated in their fitness journey. 
Zaidatul: I believe that having grit is important because it helps you to be patient, consistent, and persevere when your fitness journey gets challenging, and eventually, you will see the results. Here's an additional tip: It is also important to surround yourself with the right people that will make up your team because when you are at your lowest, they will be the best support system you need to motivate you further. 
In your opinion, what does it take to become a top athlete?
Zaidatul: It is important to note that success is rarely achieved overnight, be it in sports, career, or life. If you go into a sport with an unrealistic expectation that you will become a top athlete overnight, you will end up with disappointment.
This is where you need to trust the process, have the right mentality, persevere, and surround yourself with the right team members that will motivate you on your path. Always remember that you have a purpose and always set reasonable milestones for yourself that you can unlock along the way. If you are determined, you will unlock different milestones along the way and eventually become successful.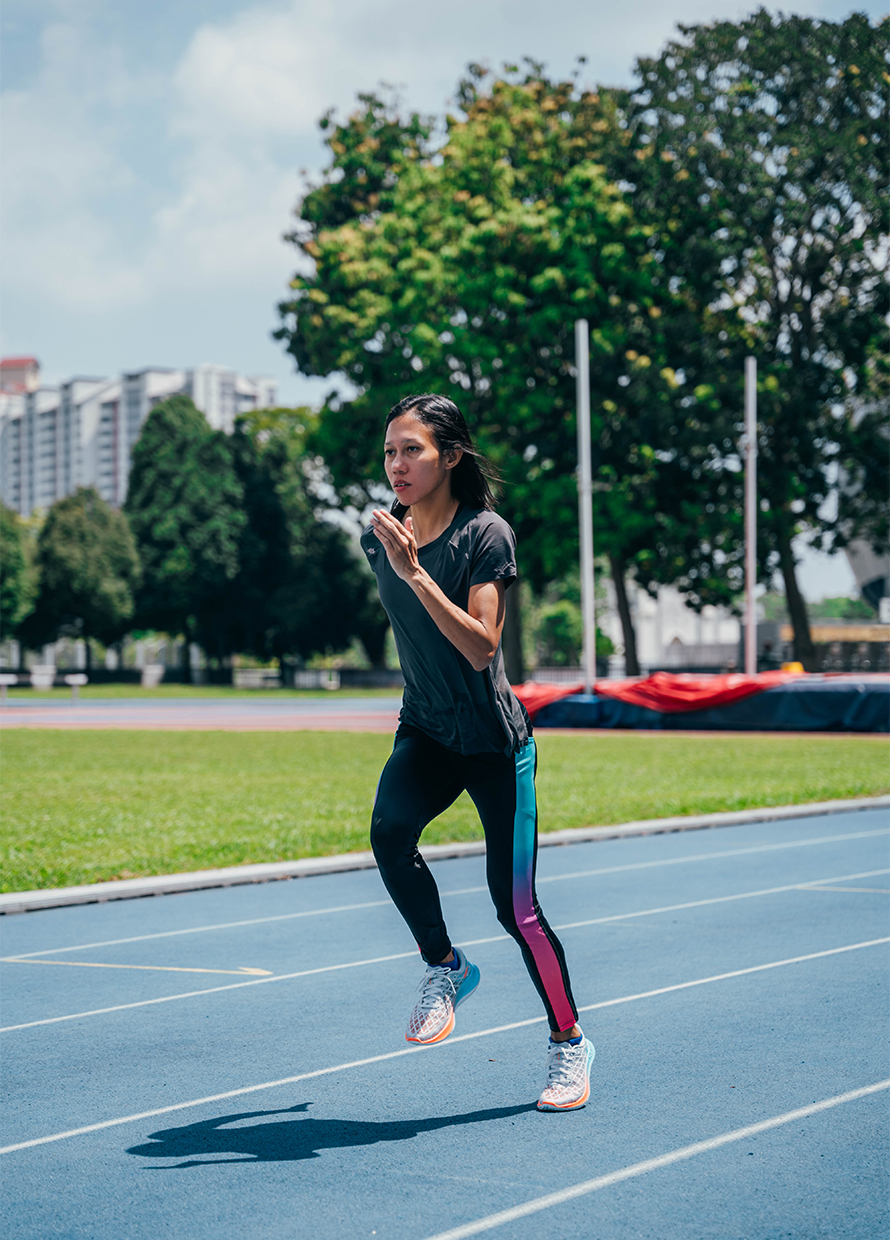 For more stories on Malaysian athletes, head here.
| | |
| --- | --- |
| SHARE THE STORY | |
| Explore More | |