We've already got you covered with some of the latest cafes and restaurants to visit for January. If you have a sweet tooth, we've also curated a list of places to indulge in Lotus Biscoff treats, doughnuts and bombolonis, and Malaysian desserts too. But the arrival of the new year beckons for some form of change in our lives. If your resolutions include becoming healthier (perhaps due to the post-holiday guilt of having overindulged), look no further than the list below as we have a couple of suggestions on how to eat cleaner, as well as healthier alternatives to satisfy certain cravings—and where to find them all.
1. Instead of a sweetened drink, try kale juice
View this post on Instagram
La Juiceria is known for their delicious poké bowls and top-notch salads but if you went a little overboard this holiday season, why not skip the cocktails or sodas, and order a juice instead? La Juiceria's cold-pressed juices offer all the green goodness your body could need. Now, we aren't recommending that you skip meals and do a full-on juice cleanse (it's all about moderation) but just opt for juice the next time you're craving for a sweet iced tea or bubble tea even! Some juice will do your body good and detoxify it while boosting your body's level of antioxidants and vitamins.
Address: Nadi Bangsar, Menara Hap Seng 2, Jalan Sri Hartamas, Suria KLCC, Mid Valley Megamall, Pavilion KL, Verve Suites Mont Kiara, 1 Utama, Empire Shopping Gallery
Opening hours: 8am – 10pm
Facebook | Instagram | Website
2. Go vegetarian three to five times a week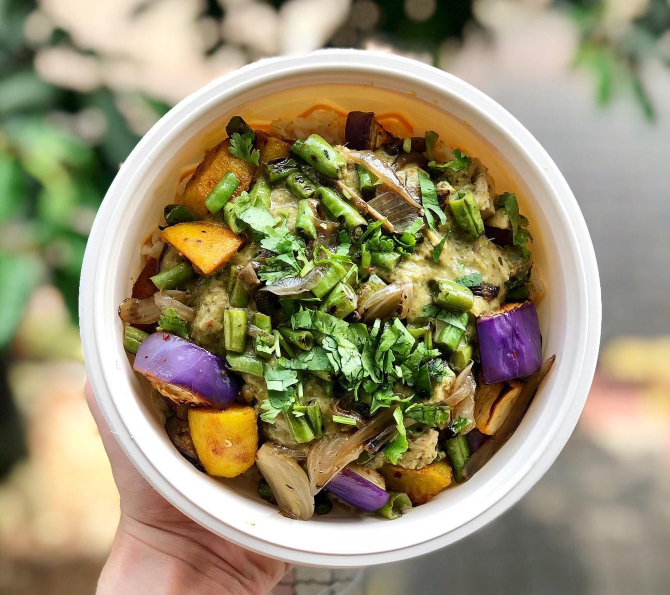 If the thought of going vegan seems too daunting, why not start small and go vegetarian for a set number of days in a week? Meraki's advice is to first, try being vegetarian three to five times a week, then move on to reducing your carb intake. Eventually, you could even have about three to five carb-free days in a week. Their tip is to replace rice and pasta with salad, quinoa and cauliflower rice. "Small choices you make each week will make your life healthier," they tell us. Meraki is a healthy meal delivery brand and their menus change every week, allowing customers to try different meals daily throughout the year. Everything is made fresh on the day itself and delivered right to your doorstep. For this week, we recommend trying a healthy Nasi Lemak Bowl and the Tuscan bowl and cauliflower rice. 
Opening hours: 10am – 7pm (closed on weekends)
Contact: 017 3689 615
Email: [email protected]
3. Replace rice and pasta with cauliflower rice and quinoa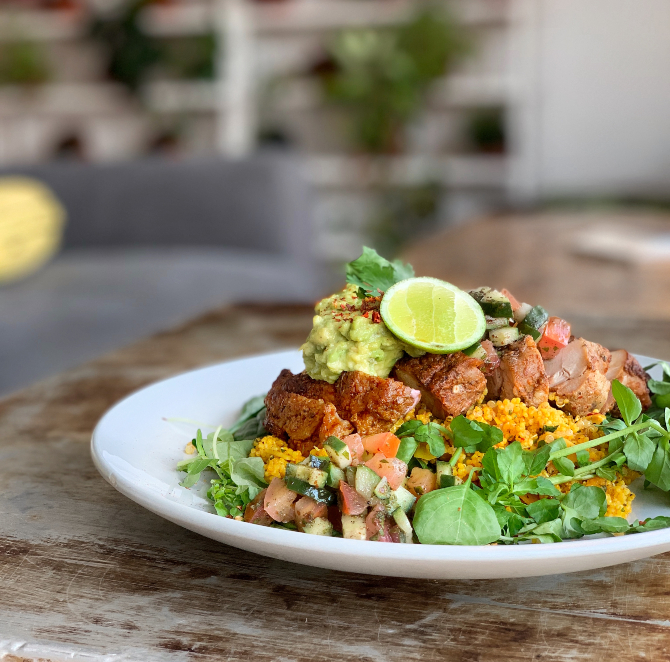 One of KL's go-to healthy cafes Fittie Sense has this advice for you: Try swapping couscous or pasta for nutrient-dense millet and quinoa that are both rich sources of magnesium, antioxidants and vitamins B2 and B17. If it helps, they are also wheat- and gluten-free. We recommend the Cajun Grilled Chicken Chop which is served with mashed avocado, tomato, chilli and millet-quinoa pilaf. For those on a low-carb or keto diet, cauliflower is a popular alternative to rice. Fittie Sense grates theirs raw (rather than cooked) in order to maintain freshness, especially for deliveries and takeaway.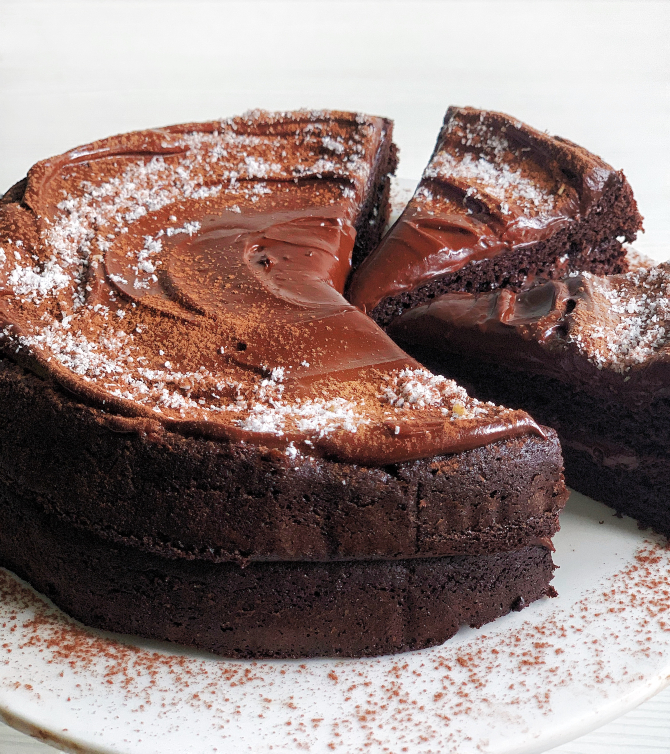 For dessert, try the Chocolate Coconut Bounty Cake, which serves a decadent and rich fix for any chocolate craving. Being dairy-, wheat- and grain-free as well as having no refined sugars are all a huge bonus. Other common subtitutes they've made include: prunes and honey instead of sugar; almond meal* instead of flour; coconut oil instead of butter; and coconut cream instead of dairy cream.
*Almond meal is similar to almond flour, except it has a courser texture, and is popular as a baking ingredient for those on a low-carb diet.
Address: 23A, Jalan Telawi 3, Bangsar, 59100 Kuala Lumpur
Opening hours: 11am – 8:30pm
Contact: 03 2858 4023
Facebook | Instagram | Website
4. Opt for plant-based desserts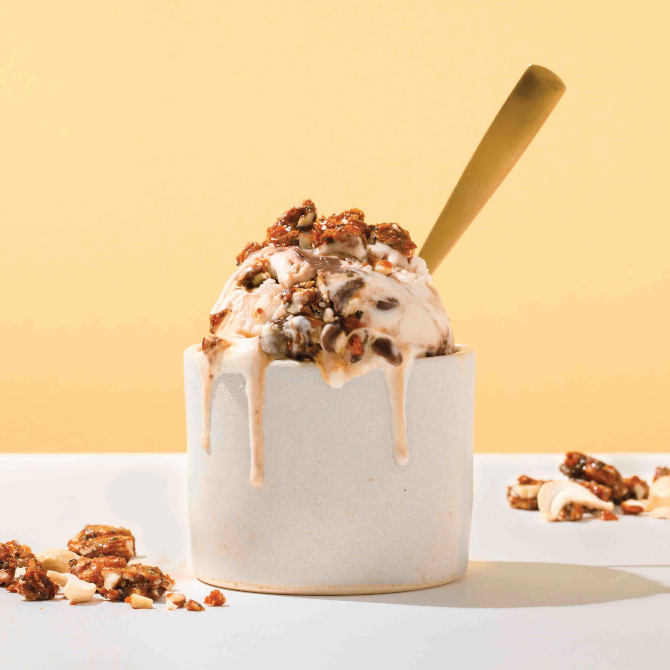 It's hard to say no to our sweet tooth cravings but thankfully, there are guilt-free options to redirect them to. Kind Kones is Malaysia's first vegan, all-natural ice cream parlour. Homemade and dairy-free, you can find wholly plant-based desserts as well as wholesome treats on their menus. Some popular choices include the Dark Chocolate Ganache Cake, Chunky Peanut Cheesecake and the Sweet Potato Brownie (which looks like a normal brownie but actually tastes better and is nutritious). The secret: It uses cashew and coconut milk instead of dairy milk. Incidentally, cashew and coconut milk are also commonly used in Kind Kones's ice cream and desserts. For example, the Chunky Peanut Cheesecake doesn't actually use cheese but contains cashew nuts and coconut milk to replicate the taste and texture of the cheese layer.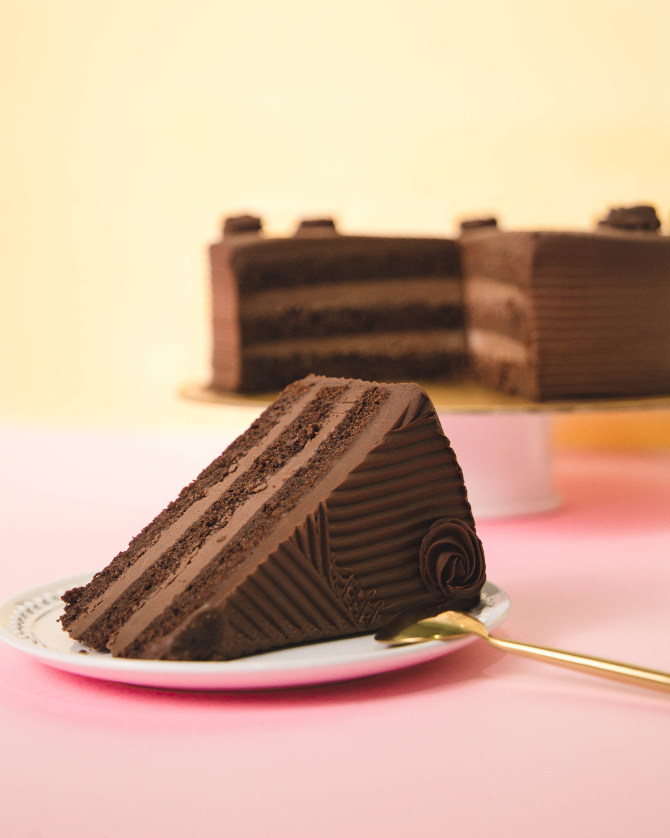 Address: Bangsar Village, Mid Valley Megamall, Plaza Damansara, 1 Mont Kiara
Opening hours:  10am – 10pm
Facebook | Instagram | Website
5. Trade in commercial chocolates for natural cocoa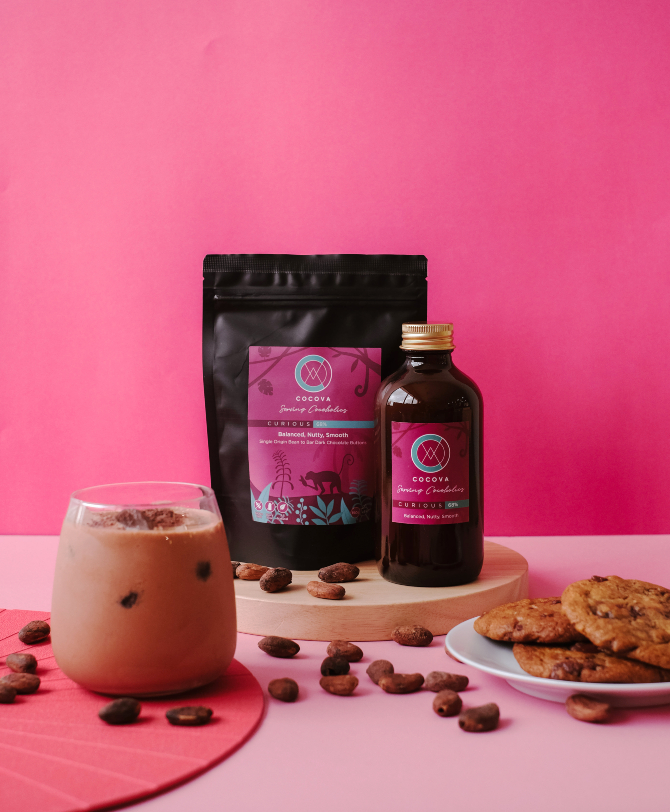 Did you know that commercial chocolates contain stabilisers, milk powder and vanilla flavouring? These ingredients can overpower the natural taste of cocoa. Not Cocova's chocolates though as they're made with single-origin cacao beans from Malacca; free of artificial ingredients, flavourings and dairy products. We recommend the Curious 68% Dark Chocolate Buttons, Cocova's bestseller that's ideal for snacking, baking or being melted down into a cosy beverage. Its unique taste comes from the natural flavours combined with the slight acidity from the fermentation process. Love Nutella? Cocova's Cheeky Hazel Butter is its healthier cousin. Made from all-natural dark chocolate hazelnut, this spread has no trans fat and excessive sugar. With 55 percent of roasted hazelnuts, it boasts a high amount of nutrients and antioxidants, making it a healthy treat to consider. You can order their products via their website.
Contact: 010 283 5183
Email: [email protected]
Facebook | Instagram | Website
6. No to soda, yes to matcha
View this post on Instagram
Who doesn't love a sugary sweet drink? We get it—Malaysian weather has trained us to reach for that cold can of soda and perhaps the "ban" our parents had put on soft drinks when we were kids, made them even more enticing (not you, just us? Okay.). Regardless, matcha is known to have numerous benefits: it's high in antioxidants, protects the liver by flushing out toxins, speeds up metabolism and boosts fat burning, and more. Some health experts even claim matcha helps prevent heart disease. One of the best places in KL to get your fix is Niko Neko Matcha where their drinks are healthy and a treat for both the eyes and palate. They also only serve high-quality matcha packed with umami that will surely satisfy any enthusiast. We recommend a no-frills Matcha Latte. If you're feeling peckish, try the Genmaicha Croissant with its crisp exterior and fluffy centre. If all else fails, you can't go wrong with the classic Matcha Iced Tea.
Address: 181, Jalan Tun H S Lee, City Centre, 50000 Kuala Lumpur
Opening hours: 11am – 6pm (closed on Mondays)
Contact:  019 213 6456
Facebook | Instagram | Website
[READ: 10 Best places to satisfy your cravings for matcha desserts and drinks in the Klang Valley]
7. Replaced overcooked meats with tofu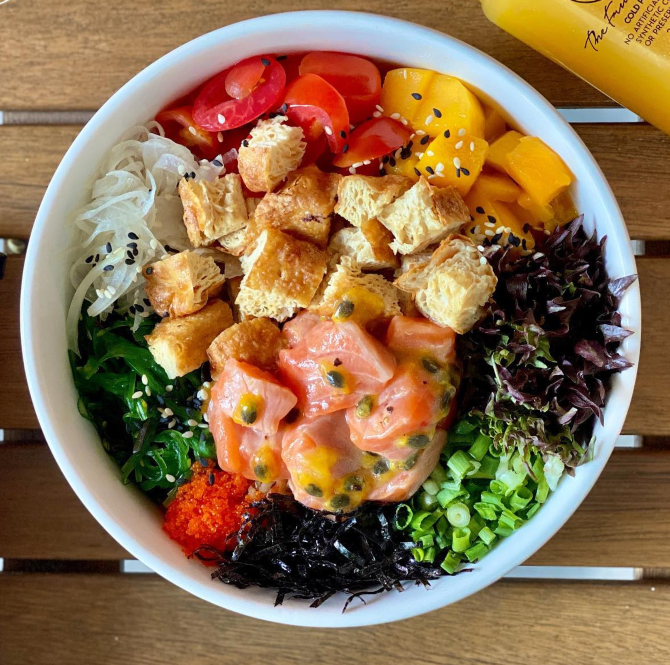 Naturally gluten-free and low in calories, tofu is a great source of protein and contains all nine essential amino acids without the "bad" cholesterol associated with fatty meats. Kubis & Kale offers a plethora of healthy options and aims to bring forth a variation to the vegan scene in Malaysia. All their greens are locally sourced and prepared from scratch. We recommend giving the Maple Tofu Bowl and Power Fuel Bowl a try—or you can simply build your own poké bowl instead.
Address: Lot 2 & 4, Ground Floor, Jalan PJS 11/5, Bandar Sunway, 46150 Petaling Jaya
Opening hours: 11am – 8:30pm
Contact: 014 330 6177
| | |
| --- | --- |
| SHARE THE STORY | |
| Explore More | |