Lifestyle
15 Malaysian athletes to watch at the SEA Games 2023
Go Malaysia!
Featured images: @hannahyeoh / Instagram; @ziyadzolkefli / Instagram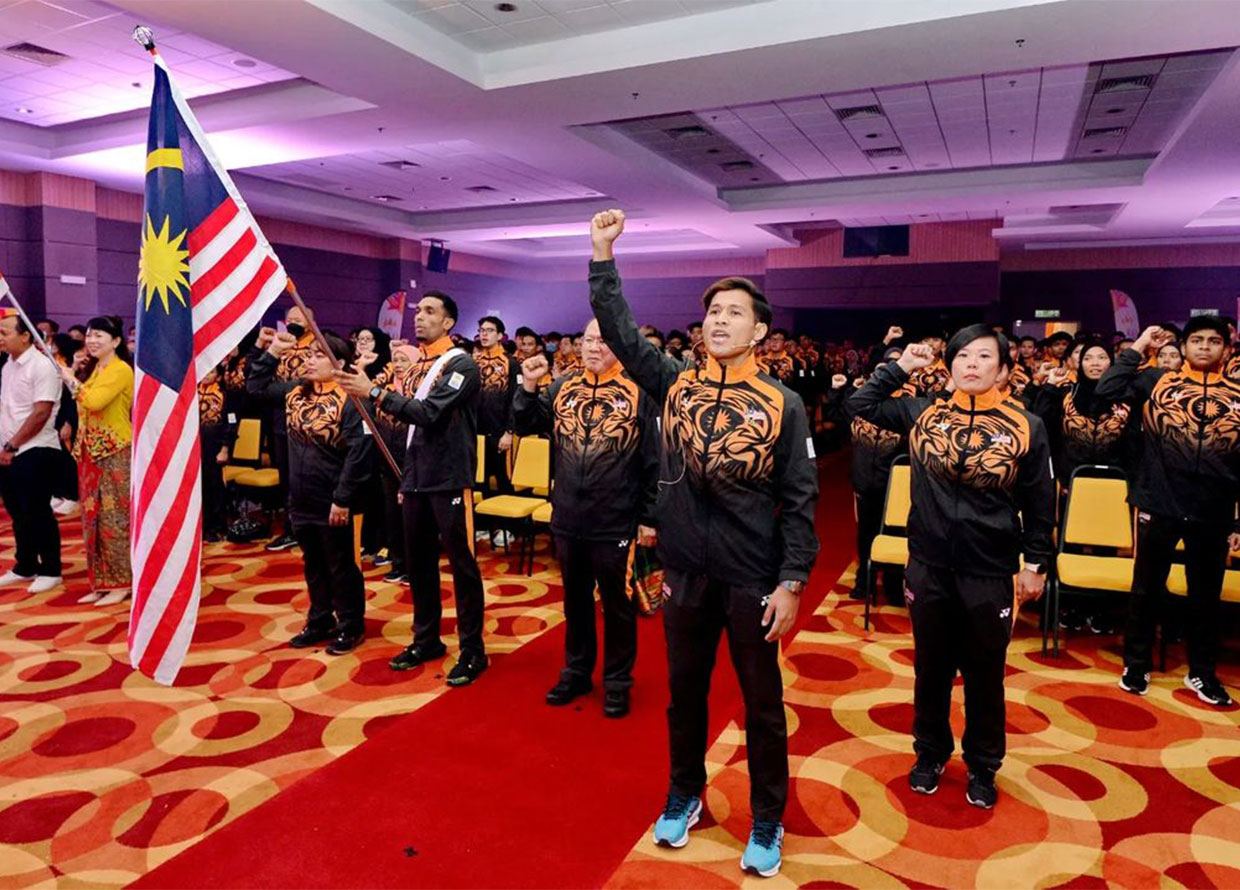 After a successful (albeit postponed) run in Hanoi, Vietnam last year, the Southeast Asian Games biennial multi-sport event or otherwise known as SEA Games, will be returning for its 32nd iteration in Phnom Penh, Cambodia from 5 to 17 May 2023.
Involving participants from 11 countries across Southeast Asia, the SEA Games this year will see a total of 677 athletes from Malaysia, comprising 403 men and 274 women, making it one of the largest sports contingents a Southeast Asian country has ever sent abroad. While all of them deserve our unwavering support, here are 15 Malaysian sports stars to watch out for medal prospects in the 2023 SEA Games.
Shereen Samson Vallabouy (Track and Field)
View this post on Instagram
Based in the U.S., 25-year-old Shereen Samson Vallabuoy is one of Malaysia's top medal prospects for the SEA Games this year. The women's 400m runner is the first Malaysian woman to run 400m in under 52 seconds, capturing a record-breaking time of 51.8 seconds at the St Mac Relays, Mt San Antonio College in California in April this year. Her time of 51.8 seconds also tops the SEA Games record of 51.83 seconds.
Zara Aleesya Mohamad Suadi (Finswimming)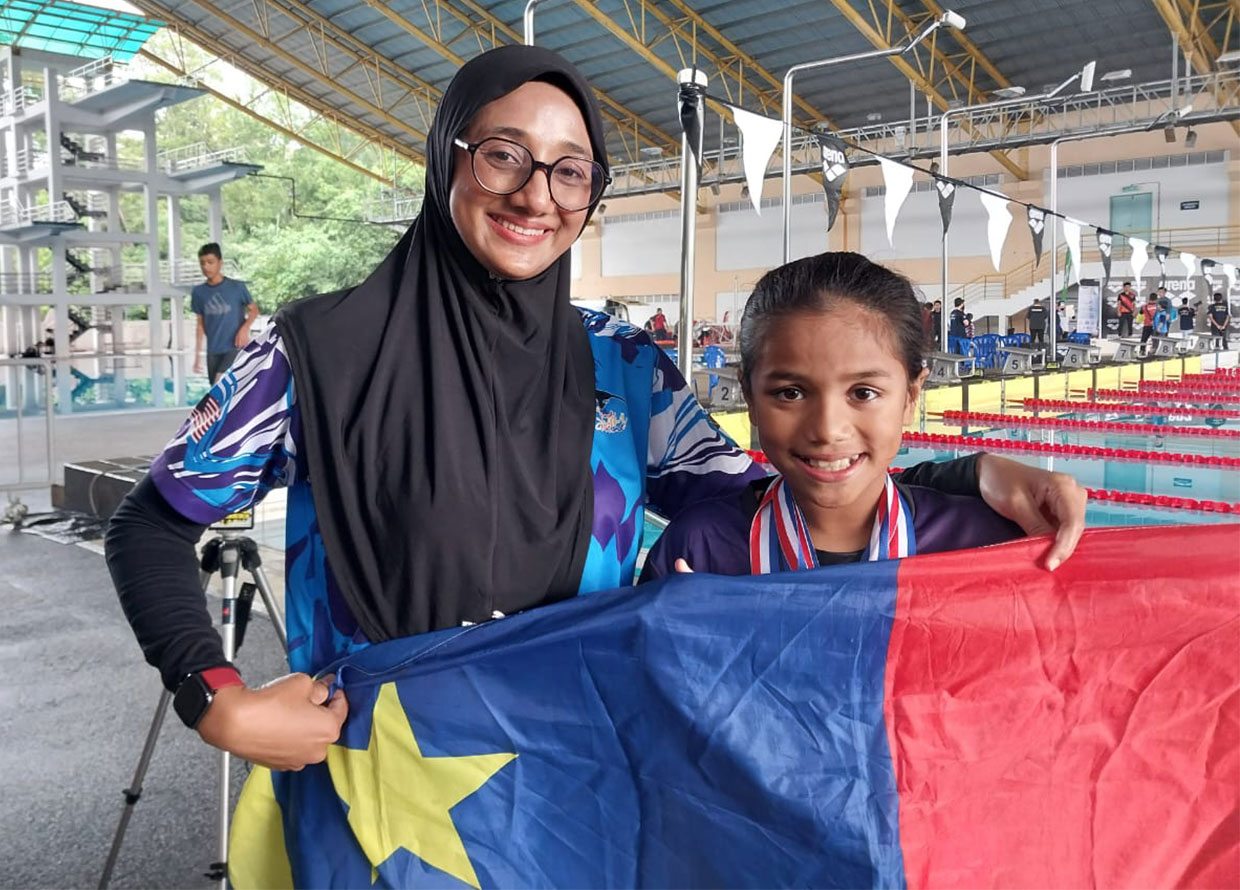 Dubbed Malaysia's little mermaid, 11-year-old Zara is the youngest athlete in the Malaysian SEA Games squad and will be competing against adult athletes for finswimming. Zara, who won five gold medals and one silver at the 2023 Malaysian Finswimming Championships in Seremban this year while also recording the fourth fastest time in the surface event, will be taking part in the 4x100m surface relay and 4x50m surface relay at the SEA Games.
Farrell Glenn Felix Jurus (High Jump)
View this post on Instagram
Replacing high jump champion Nauraj Singh Randhawa who dropped out after an injury, 21-year-old Sabahan Farrell Glen will be taking part in his first SEA Games this year. Farrell clinched his first gold medal at the 20th Malaysia Games (SUKMA) last year, and hopes to make Malaysia proud by excelling beyond his personal best of 2.15m.
Leong Jun Hao (Badminton)
View this post on Instagram
Ranked 71 in the world, Jun Hao will be leading Malaysia's charge at the 2023 SEA Games and will be competing in the singles and team events. The 24-year-old former Asian junior champion emerged at the top at the Indonesia Masters, and got to the quarter-finals in three tournaments—the Poland Open, Indonesia International Challenge, and Malaysia International Challenge—last year.
Siti Nurshuhaini Azman (Badminton)
View this post on Instagram
Despite returning home empty-handed after debuting at the SEA Games last year, Siti remains hopeful about standing out in the women's singles event for badminton this time as she aims for a slot in the semi-finals. The shuttler, who ranks 193 in the world, was selected to represent Malaysia alongside Tan Zhing Yi and Wong Ling Ching.
Lim Kok Leong (Billiards)
View this post on Instagram
Malaysian snooker star Kok Leong has made the country proud time and time again, having won the world amateur team title alongside Moh Keen Hoo twice and scoring gold medals at the previous SEA Games in 2019 and 2021. He later became the first Malaysian cueist to ever be crowned world champion at the International Snooker and Billiards Federation (ISBF) World Championship, otherwise known as the World Amateur Snooker Championship.
Muhammad Ziyad Zolkefli (Shot Put)
View this post on Instagram
Ziyad's disqualification from the Tokyo Paralympics in 2021 after winning gold in the F20 class for shot became the talk of the nation, but losing out then only drove him to push himself further. The Paralympian who broke the world record in Rio five years ago, and then later again in 2017 at the World Para Athletics Championships in London, has his eyes set on breaking more world records at the SEA Games this year.
Ong Ker Ying (Diving)
View this post on Instagram
21-year-old Ker Ying recently won the women's 1m springboard event at the Malaysian Invitational Age Group Championships and she also won silver at the SEA Games last year. She aims to defend the country's gold medal, acquired by fellow diver Wendy Ng who will not make it to the SEA Games in 2023, in the women's 3m springboard event, despite suffering a bacterial infection in her right eye.
Muhammad Syafiq Puteh (Diving)
View this post on Instagram
At the 2021 Hanoi SEA Games, Syafiq and his fellow diving heavyweights picked up all eight gold medals. For this year's SEA Games, the team, led by Syafiq, who is the most senior diver in the team at age 28, is expected to deliver three gold, three silver, and two bronze medals. In a recent article by New Straits Times, Syafiq divulged that the team is trying to remain grounded and has been preparing well.
Daren James Nair (Track and Field)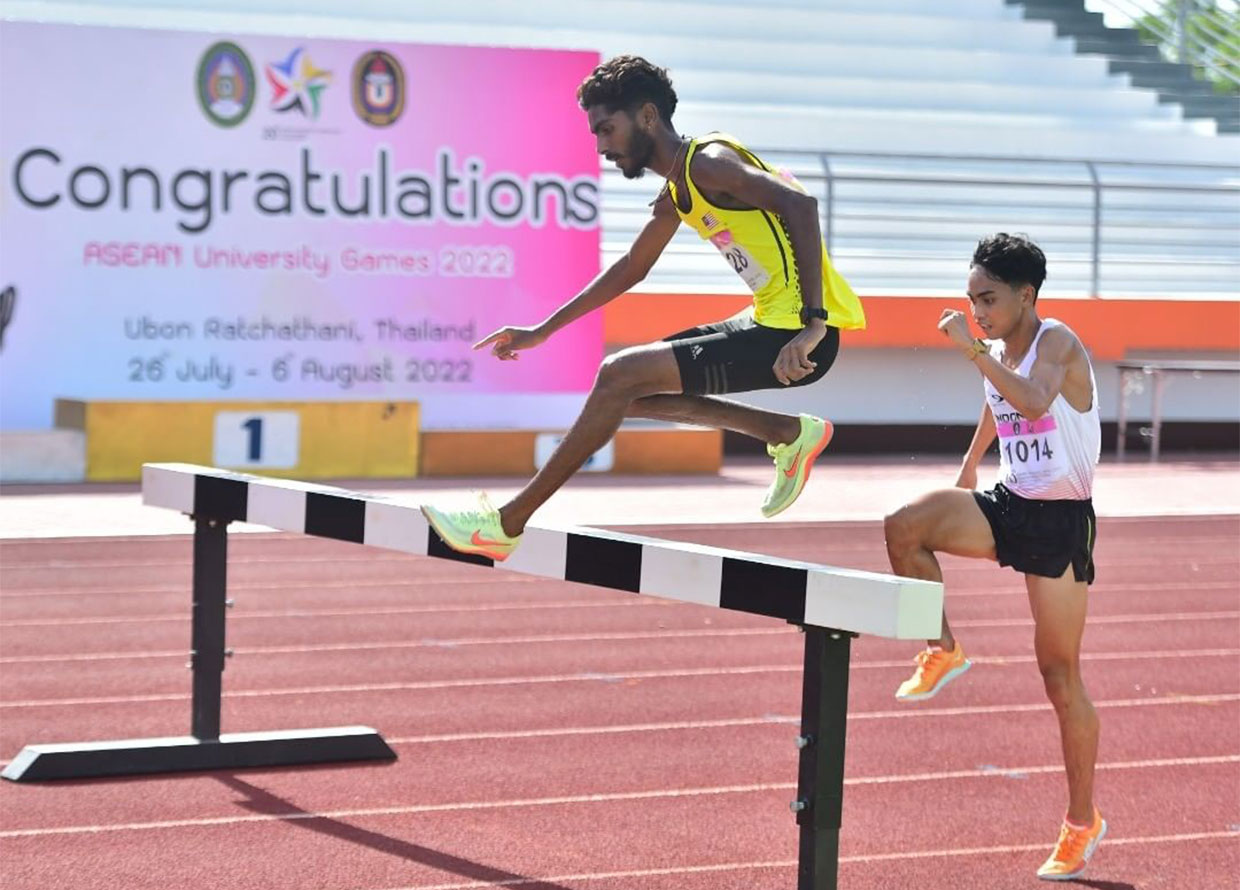 21-year-old Daren will be debuting at the SEA Games this year, and is one of the country's top prospects for a gold medal. Having achieved a 15:07.14s time to win silver at the Malaysia Games last year and also a 15:19.26s time for gold at the Malaysian Track and Field Championships recently, his personal bests supercede Vietnam's Nguyen Van Lai's SEA Games gold medal-winning time of 16:34.10s last year.
Muhammad Irfan Shamsuddin (Discus Throw)
View this post on Instagram
26-year-old Muhammad Irfan has now clinched gold at the SEA Games men's discus throw event for the fifth consecutive time, and is expected to replicate his victory once again. Last year at the SEA Games, the athlete captured his best hurl of 58.26m in his second attempt, beating Thailand's Kiadpradid Srisai's best hurl of 51.18m. He is also a national record holder with a hurl of 62.55m set in Austria in 2017.
Khiew Hoe Yean (Swimming)
View this post on Instagram
Ahead of the SEA Games, 20-year-old Malaysian swimmer Hoe Yean won the men's 200m backstroke gold with a time of 2:03.97s at the recent Malaysian Open Swimming Championships. At the 2023 SEA Games, Hoe Yean will be competing in the 100m freestyle, 200m freestyle, 400m freestyle, and 200m backstroke events.
Grace Wong Xiu Mei (Hammer Throw)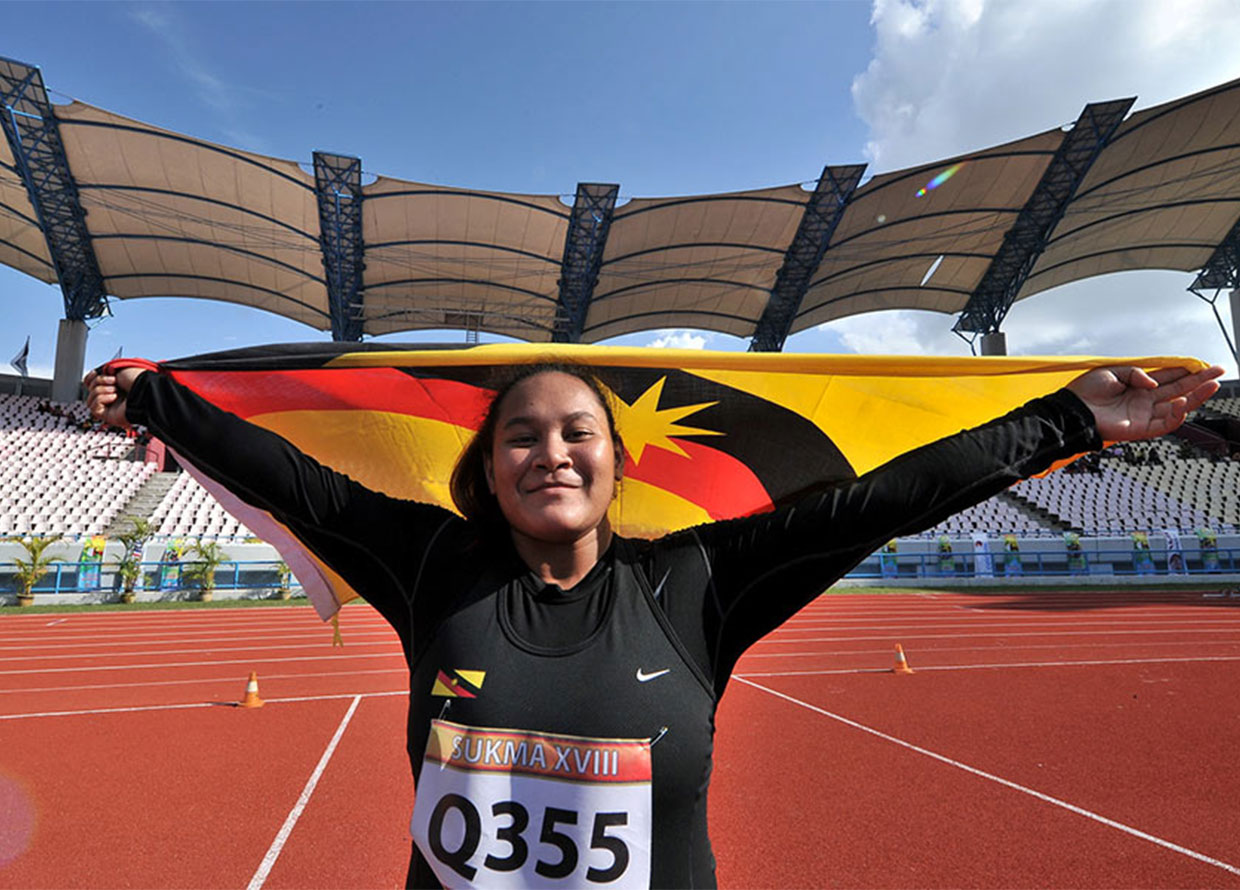 Sarawak's Grace won Malaysia's first gold medal at the SEA Games last year in Vietnam and currently holds the national hammer throw record of 62.48m. The 22-year-old is also the first Malaysian woman to ever qualify for the final in a field event at the 2022 Commonwealth Games, which took place in Birmingham, England in August last year.
Nor Sarah Adi (Pole Vault and 4x100m Relay)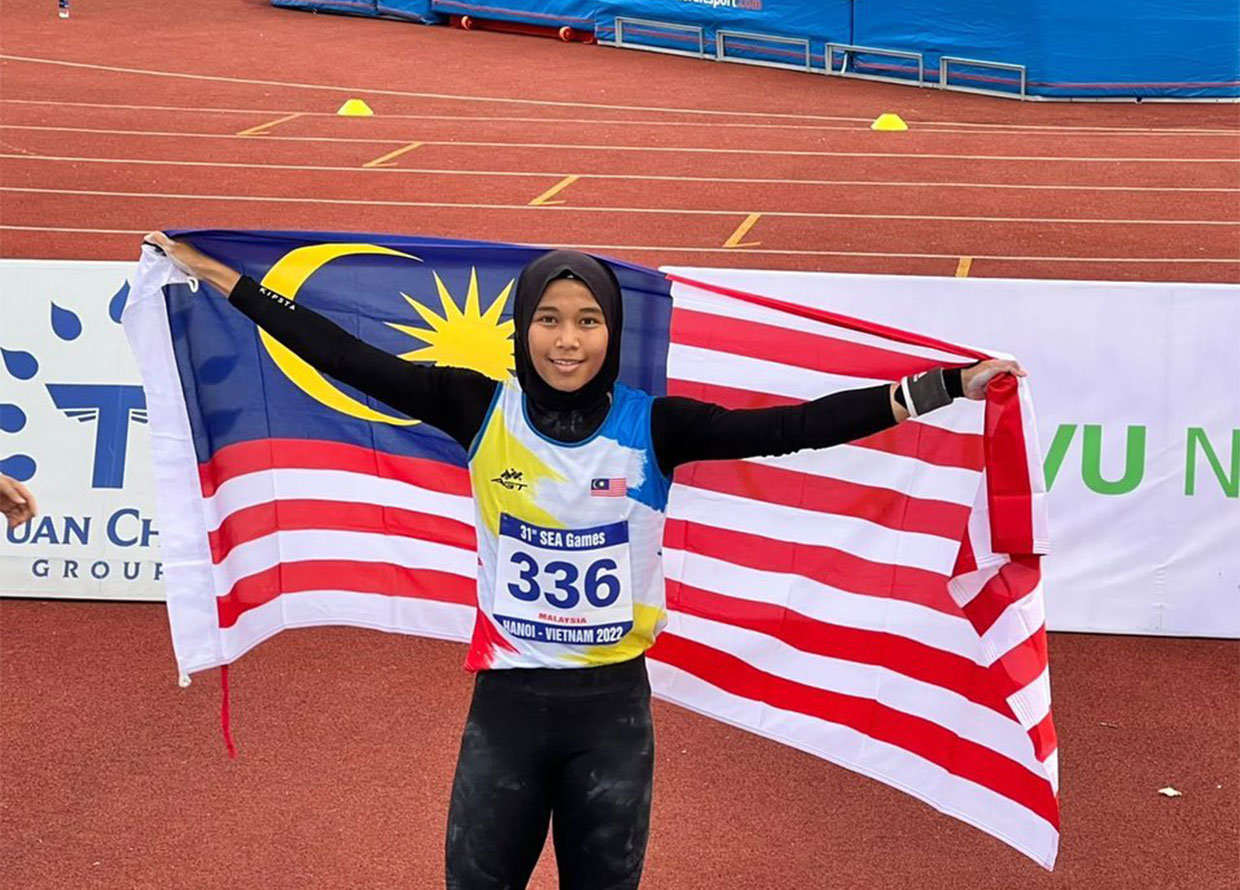 At the SEA Games 2021, 22-year-old Sarah bagged gold in the women's pole vault event and bronze at the 4x100m relay event. She recently competed in an indoor pole vault event at the Taiwan International Indoor meet, and mentioned to New Straits Times that it will also serve as part of her preparations for the 2023 SEA Games.
Khairul Hafiz Jantan (Track and Field)
View this post on Instagram
Malaysian sprinter Khairul Hafiz won his first gold at the 2017 SEA Games and silver at the 2019 SEA Games before failing to qualify for the 2021 iteration of the Games. The 25-year-old athlete who was born in Melaka is now making a comeback and will be competing in the 100m and 4x100m relay events at this year's SEA Games. He also recently won gold at the Cambodia SEA Games 100m warm-up race at the Shield Series: Darren Thrupp Shield Championship in Queensland, Australia.
Read more lifestyle news here. 
| | |
| --- | --- |
| SHARE THE STORY | |
| Explore More | |