Lifestyle
10 Wedding party favour ideas your guests will actually appreciate
Meaningful mementos
Featured images: Mark A. Sporys / Unsplash | @borneocandlestudio / Instagram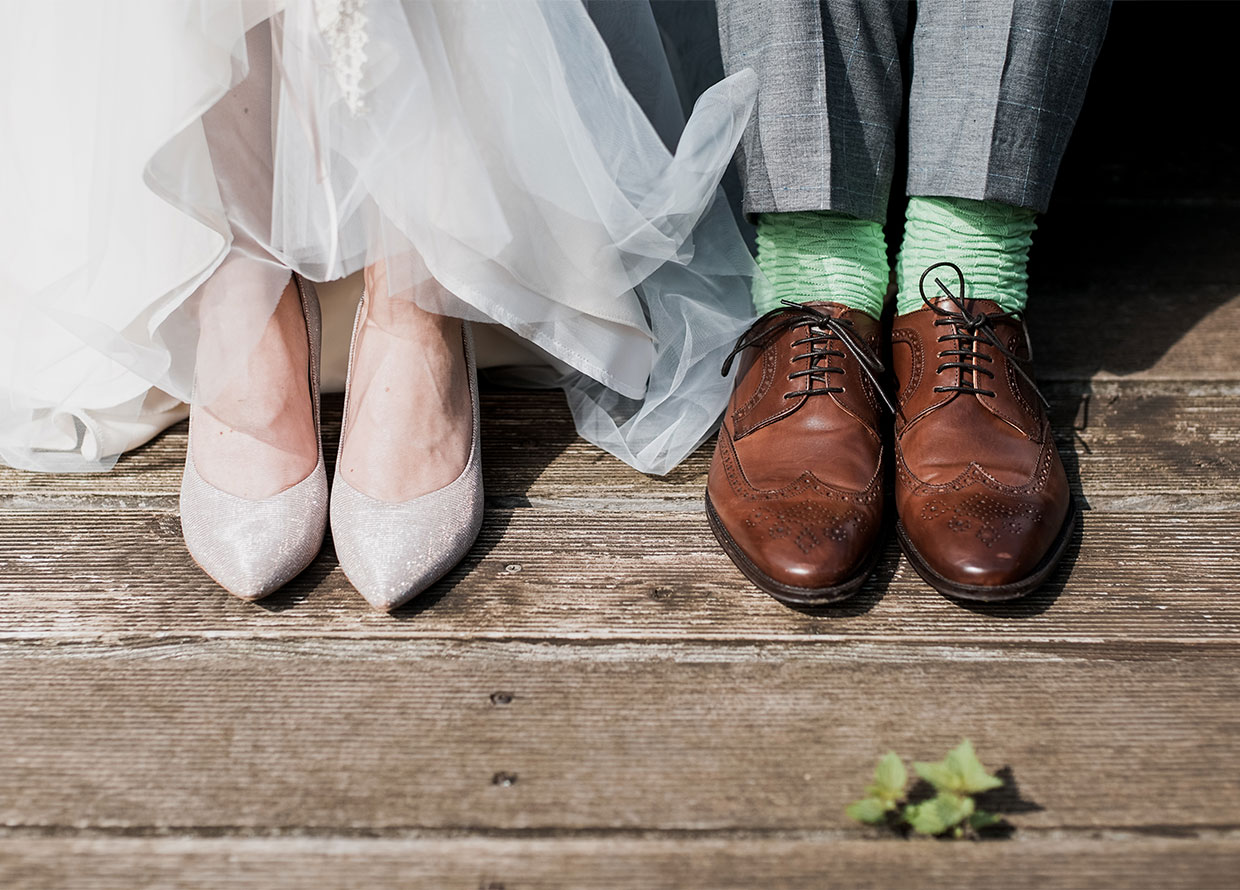 It happens to the best of bride-to-bes: the date and venue for your big day have been locked down, and you subsequently find yourself in the thick of wedding planning. It doesn't matter whether you're gunning for an extravagant, over-the-top affair, or a small, intimate ceremony with limited seating reserved—your to-dos, which were seemingly manageable at first, have somehow spiralled into something far more complicated.
There's the hair and makeup, venue decor, guest seating chart, flowers, your wedding invitations, and everything else in between. The list simply goes on, and therefore, we're not surprised that wedding favours are often an afterthought. Well, we beg to differ!
Wedding favours are a fantastic way for the bride and groom to show their appreciation to their guests for their love and support. When done right and chosen with care, your wedding favours may serve as meaningful mementos that your guests will remember for years to come. Like the other tasks on your to-do list, selecting a wedding favour can be daunting. Luckily, we've got 10 suggestions for you.
1. Scented candles
View this post on Instagram
There is no better way to spread warmth, cosiness, and love than by gifting guests a fragrant candle that will remind them of your big day. For a quirky twist, you can opt for a Malaysian-inspired scented candle that best represents you and your spouse, or take it up a notch and customise a signature scent that carries symbolic meaning for both of you.
2. Something green
View this post on Instagram
For a more sustainable gift that speaks volumes in terms of sentiment, gifting your guests with something green—like these lovely little perennials with customisable packaging or these fun DIY seed pop kits—will do just the trick. Not only will they leave a lasting smile on your guests' faces, but they'll also still be cherished even after your honeymoon (provided that they are well taken care of).
3. Coffee beans
View this post on Instagram
What better way to perk up your guests than a little caffeine to take away? Whether it is a single origin coffee or a special blend, most adults will be delighted that you've even thought about this as a token of gratitude. You can even take it a step further and set up a his and hers situation with the bride and groom's favourite kind, so your guests can pick and choose on their own.
4. Baked treats
View this post on Instagram
Nobody's going to say no to a mouth-watering sweet treat that's served at your wedding, especially after sweating it out on the dance floor all evening. These fun booze-infused cake bites are ideal for an adults-only festivity. Otherwise, what about some delectable donuts or fudgy, chunky cookies?
5. Craft kits
View this post on Instagram
Unlike wedding favours that look pretty but serve no purpose, a craft kit is anything but that. Not only is a craft kit unexpected and totally unique, but it also gives your guests a chance to engage in a creative activity that results in a work of art that they can then take pride in and utilise. You can choose from ready-made kits like this one, or even prepare some DIY kits of your own!
6. Luggage tags
View this post on Instagram
Particularly great for a destination wedding or travel-themed wedding, luggage tags are timeless and serve as fantastic wedding party favours that will most likely be reused for years to come. We love these handmade genuine leather options from Tyde Goods and Laive. Bonus: These can even double as place cards at your wedding!
7. Personalised wine glasses
View this post on Instagram
Classy, sophisticated, and oh-so-practical, these champagne (or wine) glasses from Le Wine make the perfect wedding favours for stylish couples who know how to make an entrance. Better yet, you can even place these vessels that are personalised with gold vinyl at the table setting itself so your guests can use them to toast to your forever after.
8. Ceramic homeware
View this post on Instagram
There's just something about pottery that grounds people to the present and evokes a sense of nostalgia, so what better way to thank your guests than to gift them with a piece of beautifully crafted ceramic homeware? If you're after one-of-a-kind ceramic keepsakes your guests will cherish, try Silo, Nom Studio, Bendang Studio, Bangkita Ceramic Studio, or Tenmoku Pottery.
9. Handcrafted soaps
View this post on Instagram
Another winning wedding souvenir that scores serious brownie points is handcrafted soap. These sweet-scented mementos will elevate your guests' bathrooms with a hotel-worthy touch, and the best part is that they can be customised accordingly to complement the rest of your wedding, whether it be the shape, size, or scent.
10. Artisanal tea
View this post on Instagram
For a more universal and safer crowd-pleasing alternative that is more likely to be enjoyed by most, gifting artisanal tea as a wedding party favour will be sure to delight guests who have come all the way to celebrate your big day. Besides being super customisable to suit your wedding theme, there's a plethora to choose from, depending on what fits your fancy.
Find more wedding-related stories here. 
| | |
| --- | --- |
| SHARE THE STORY | |
| Explore More | |