Lifestyle
These are the most auspicious wedding dates for couples in 2023
Lucky in love!
Photo: Trung Nguyen/ Pexels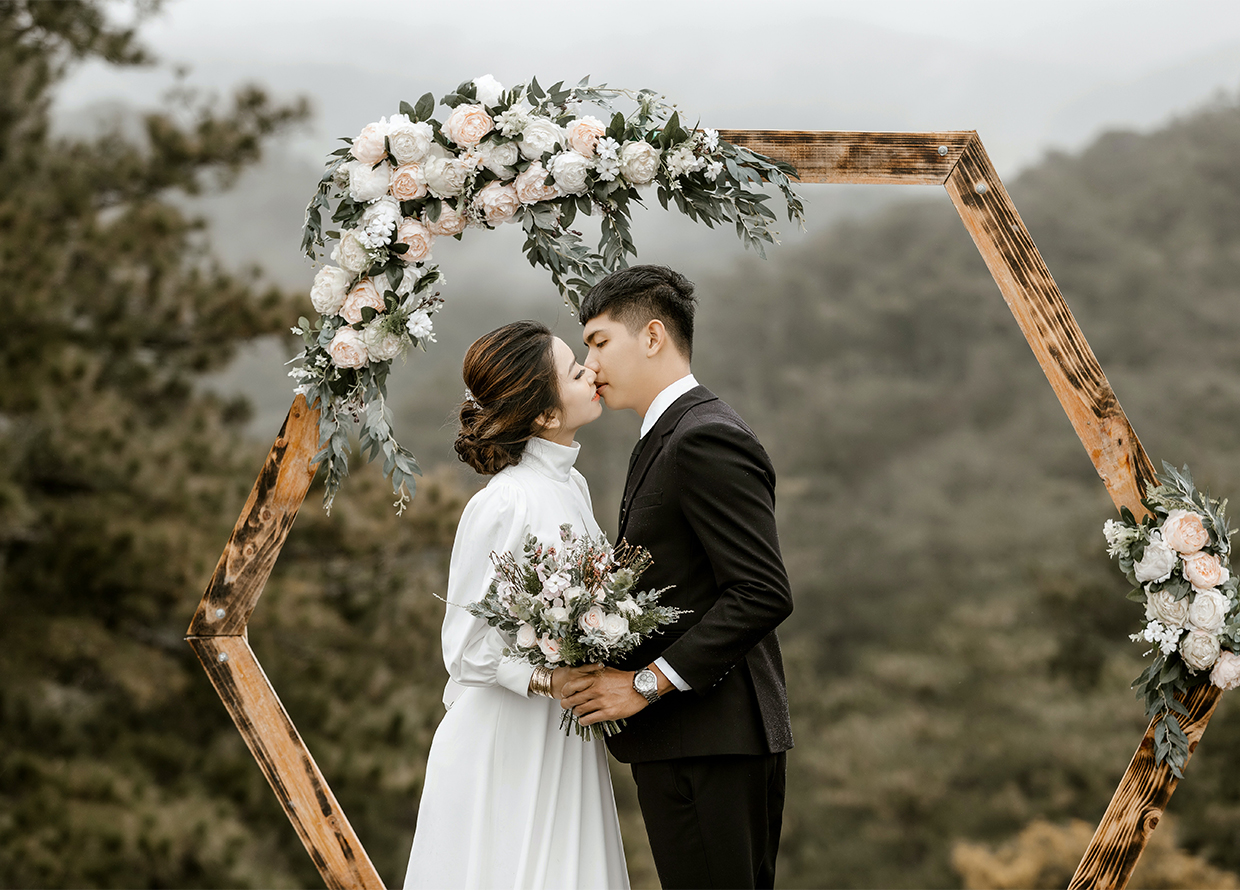 You and your partner have decided to set the date for the coming nuptials this year. Now comes the first step: setting the dates! Wondering what are the auspicious wedding dates in 2023 to ensure a blissful marriage? Well, traditionally, couples would pay a visit to a metaphysics expert to get the most suitable dates to hold the tea ceremony and wedding. 
But you can still find general dates to hold your special day, and even your moving day, by referring to the "Tong Shu" (Chinese Almanac) which will be updated yearly. 
It's important to be aware of any zodiac signs that clash with your own. For example, if you're born in the year of the Rabbit, you should avoid dates where the rabbit's zodiac sign is the clashing sign. In addition, facing the evil direction will not be auspicious for you on the day, so avoid it to prevent bad luck.
With that said, have a look at the dates below to start planning your wedding this year!
Disclaimer: These are general auspicious dates and may vary among different publications of the "Tong Shu" (Chinese Almanac). To get an accurate date, the couple's Bazi (date and time of birth) has to be taken into consideration to ensure it's compatible for both of them.
January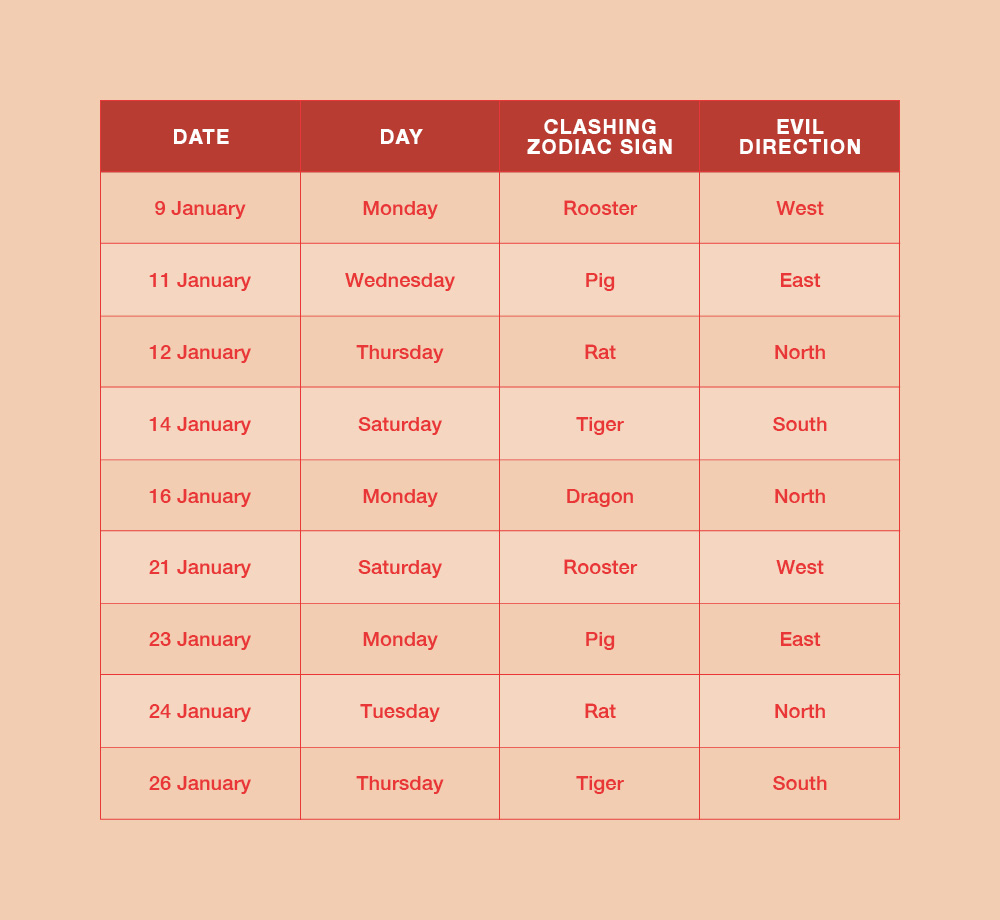 View this post on Instagram
February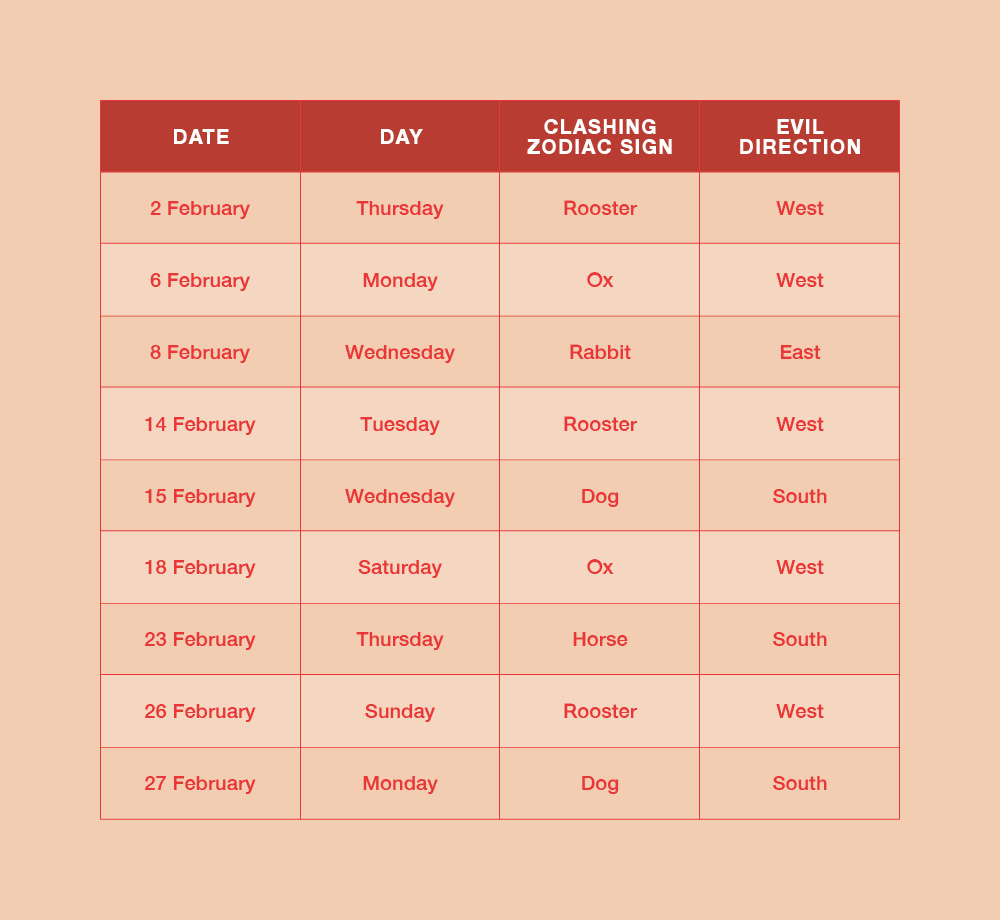 March
Do note that "Qing Ming" (Tomb Sweeping Day) falls on April 5, 2023, but it'll go on for 69 days. Hence, most people would avoid having any weddings around this period (March 26 – May 18, 2023).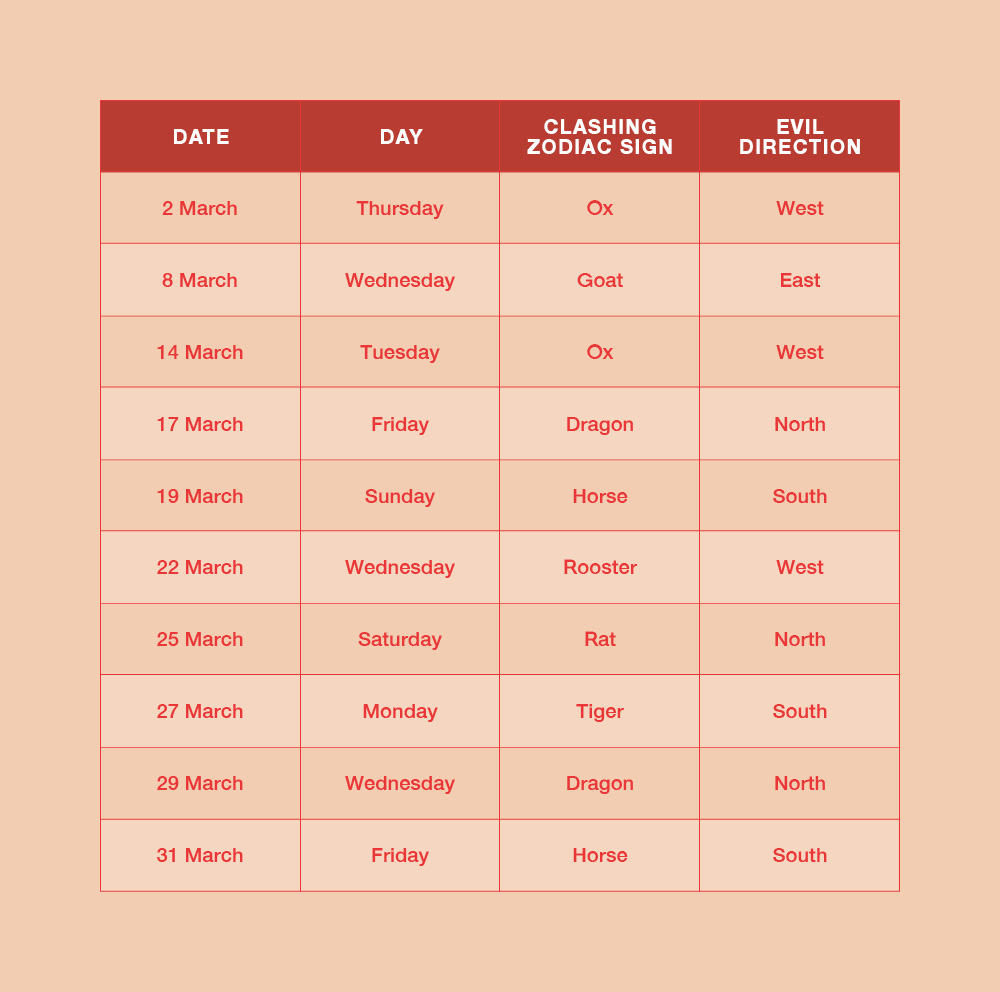 April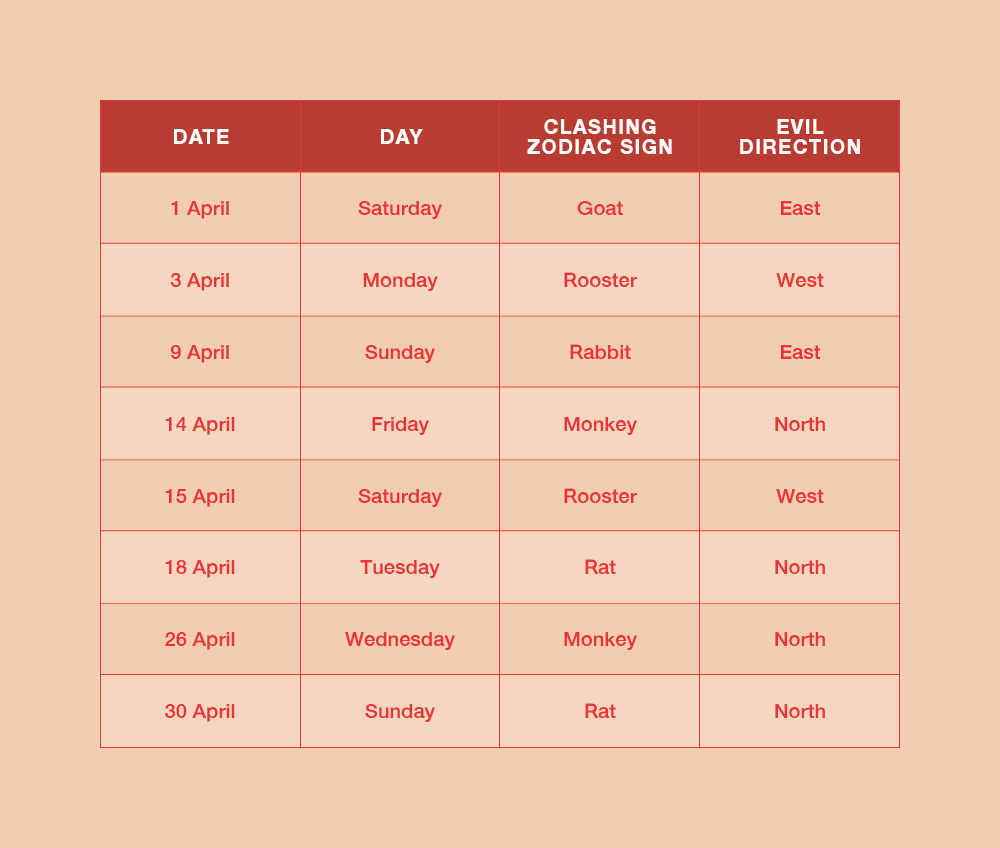 May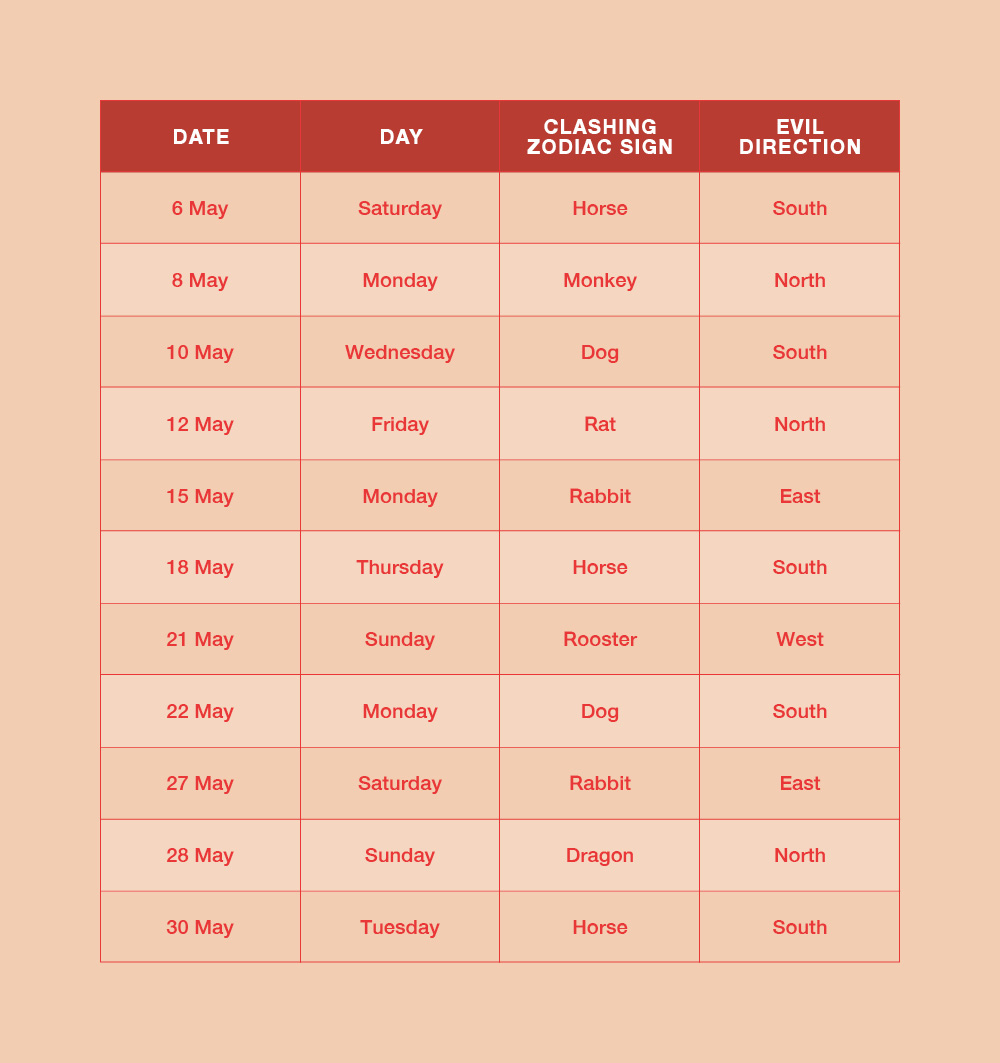 View this post on Instagram
July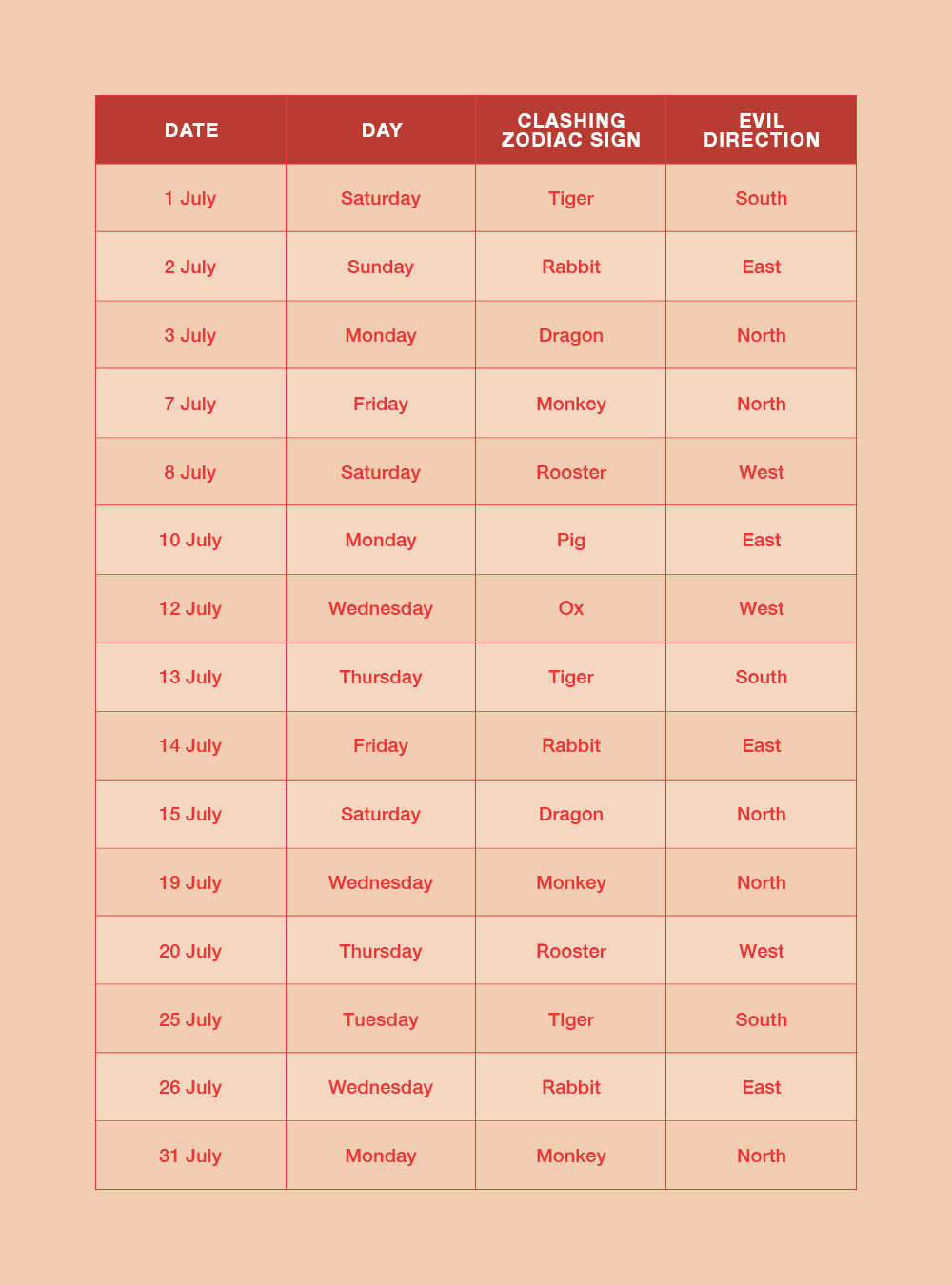 August
The Hungry Ghost Festival starts on the seventh lunar month, from August 16 – September 14, 2023. It's believed that it's inauspicious to get married during this period.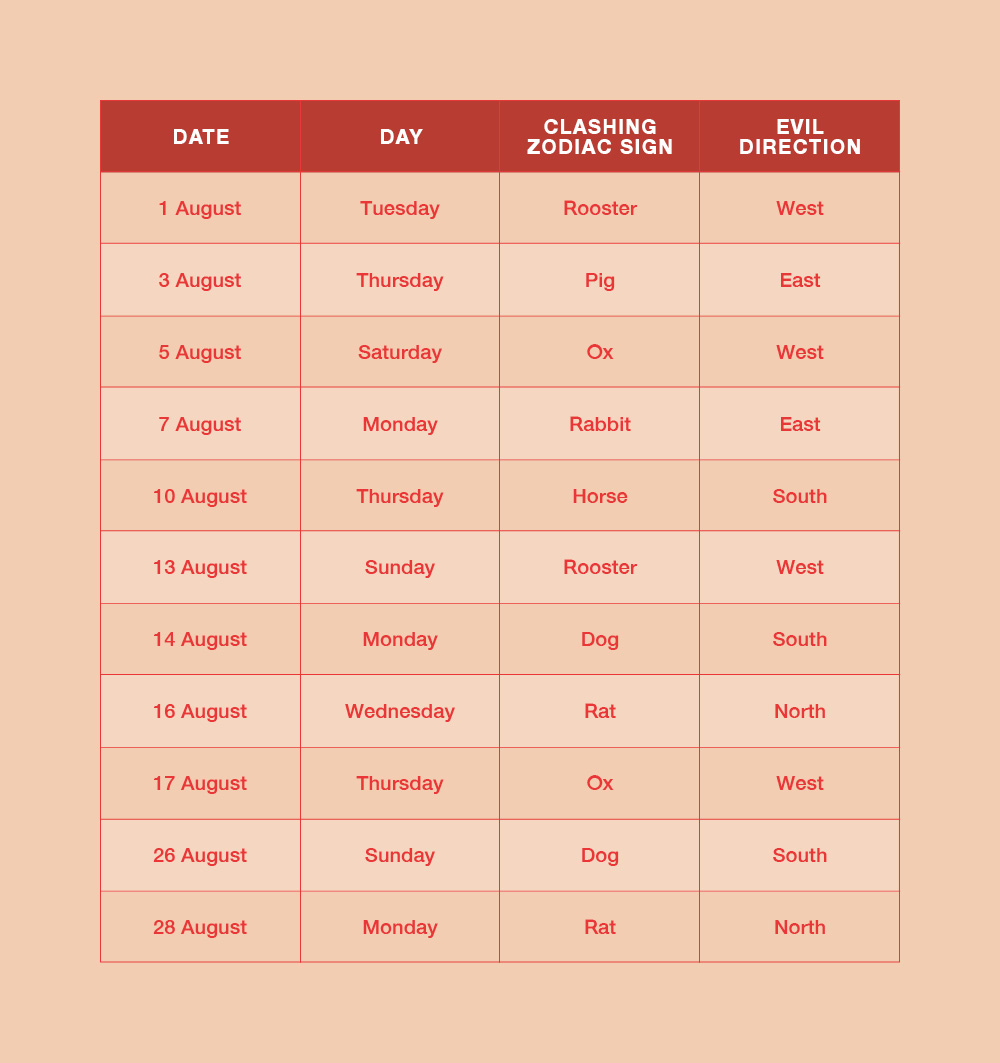 September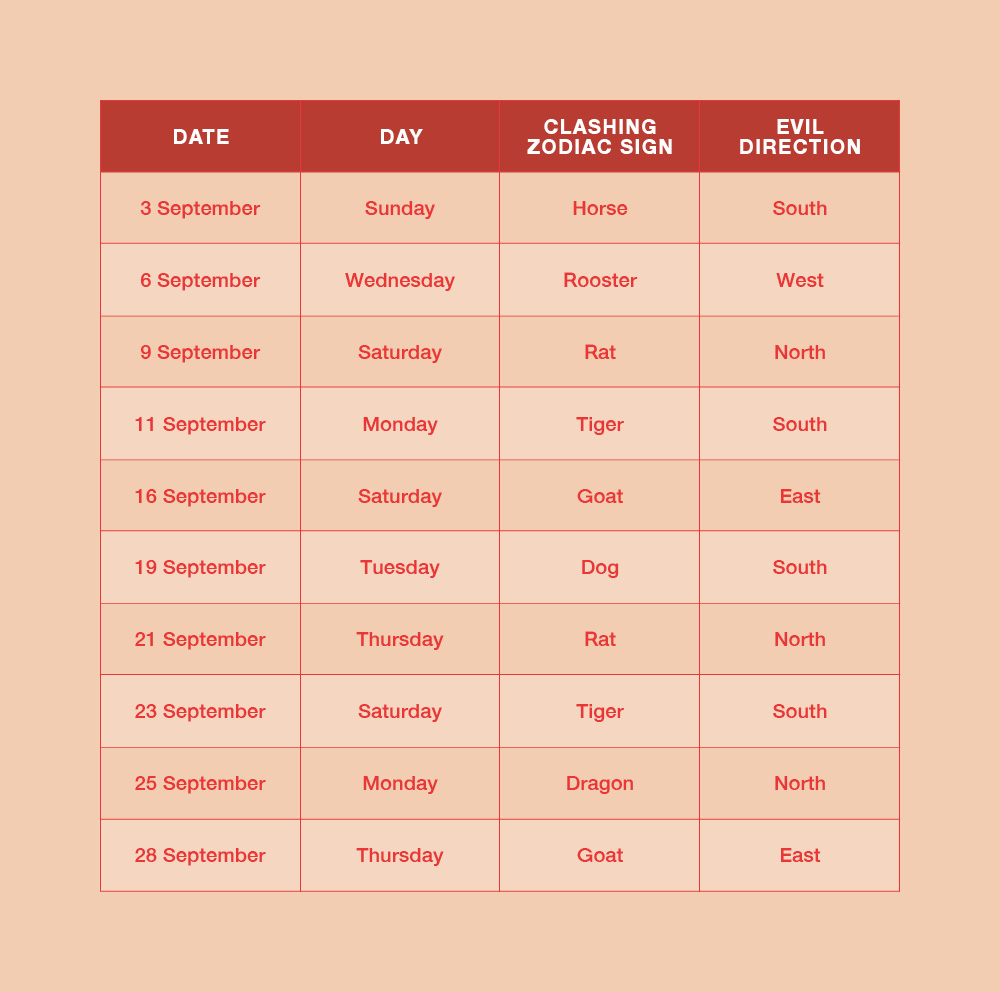 October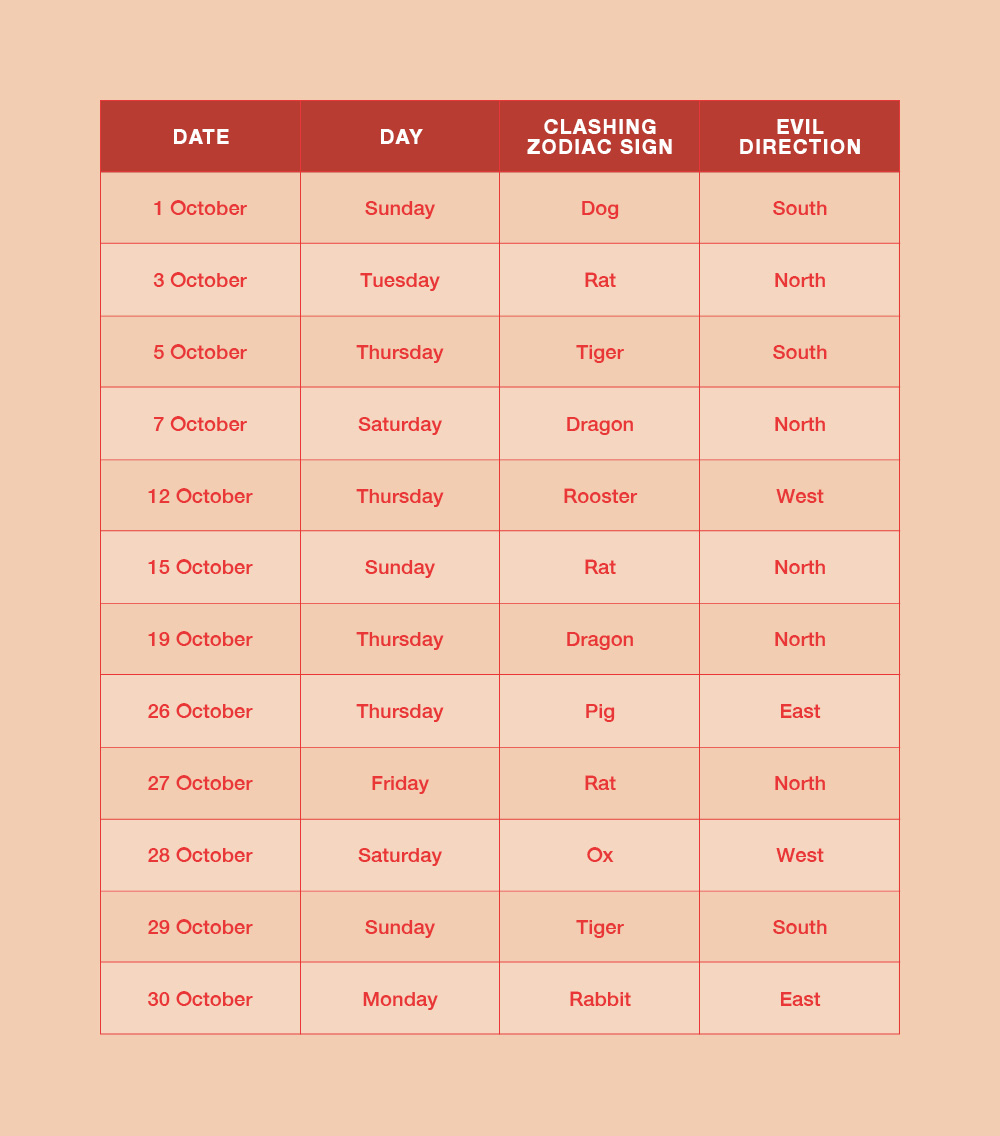 November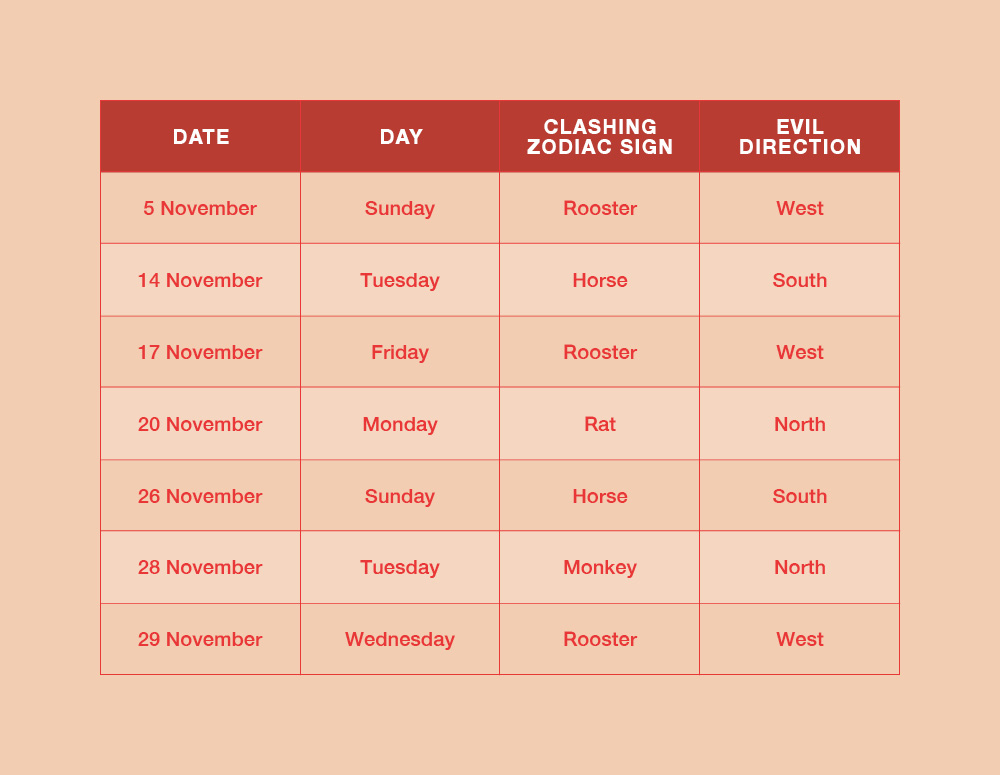 December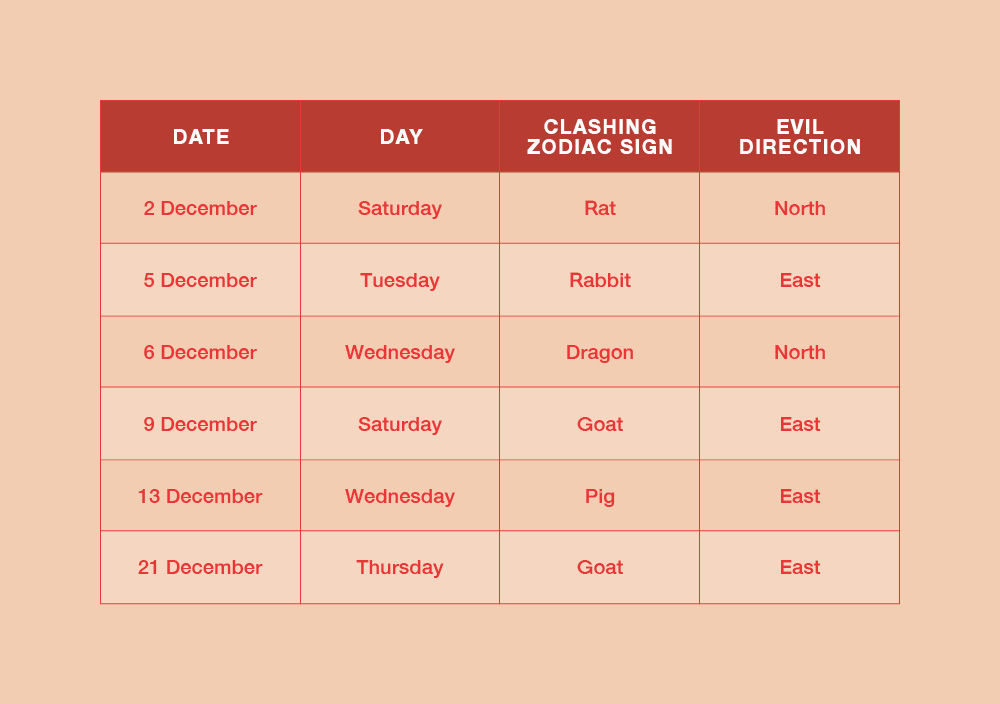 View this post on Instagram
Got your date? It's time for the next step.
Find more #BUROBrides wedding tips and stories here.
| | |
| --- | --- |
| SHARE THE STORY | |
| Explore More | |