Lifestyle
Ask a Wedding Planner: What's it like planning a wedding during the pandemic?
Playing fairy godparents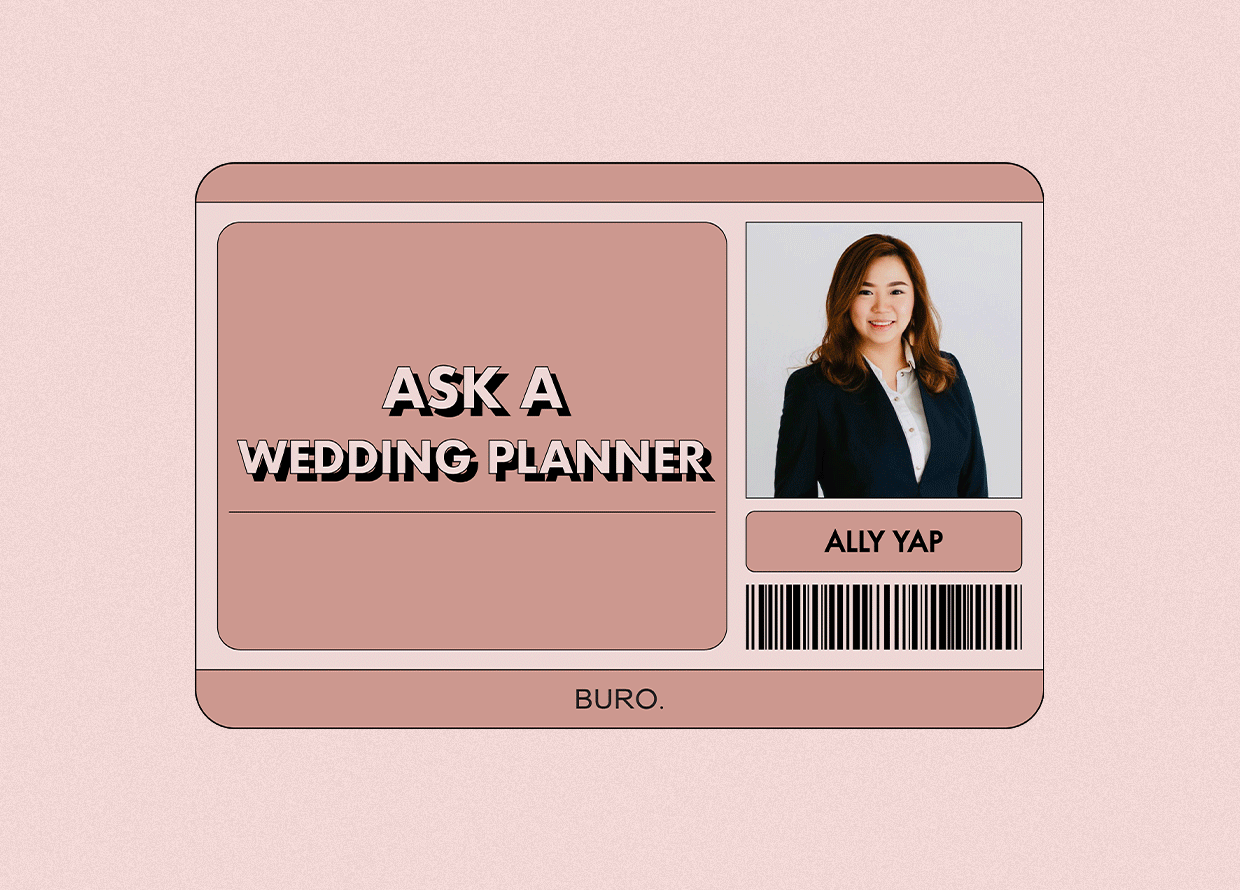 What are the challenges of planning a wedding during the pandemic? What's a wedding trend that has been picking up? Is there anything one should *NOT* ask or say to a wedding planner? Hear it from the people who make the magic happen
If you're anywhere between your 20s to 40s, you've probably received a number of wedding invitations of late. It's no surprise that couples are getting hitched left, right and center after nearly two years of postponements and (re)planning. Even the fact that two people have stuck by each other after multiple lockdowns—whether while living together or apart—is worth celebrating!
But what about the people who make the magic happen? What's it like to be juggling the anxieties and demands of clients with changing SOPs during the pandemic? For the second instalment of our Ask A __ series, we speak to a few wedding planners to find out how they landed their roles, what changed during the pandemic, and other helpful wedding planning insights to know.
Ally Yap, founder of XO23 Wedding Events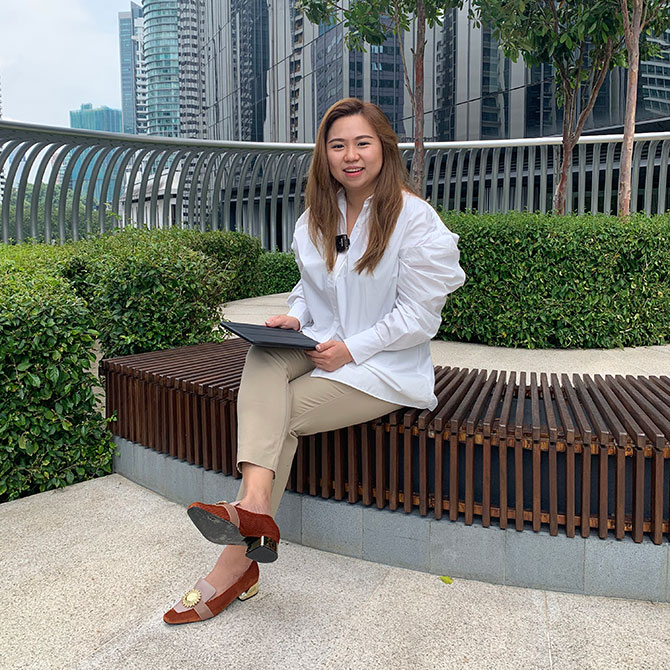 When and how did you get into the wedding planning business?
I have been a wedding planner and wedding designer for 11 years and I founded my very own wedding planning and decoration company, XO23 Wedding Events about four years ago. I joined the industry because I'm particularly interested in wedding decoration, wedding floral design, and colour matching. I am a perfectionist and I always want my wedding decorations or planning to be perfect.
Newlyweds shouldn't have to face any worries or pressure when planning their wedding. My hope is to help provide solutions from the tiniest concern to any major troubles they may have. The most fulfilling thing for me is when couples tell me that getting married is not as complicated as they thought and that they enjoyed the wedding planning process.
View this post on Instagram
What is it like being a wedding planner during the Covid-19 pandemic? Can you share some of the biggest challenges?
During the pandemic, many couples had to postpone their weddings and some wanted to get married on the same date. Thus, we needed to have good communication with all vendors to meet the couples' preferred date and time. There were also many couples who were overseas and were not able to return to Malaysia due to the travel restrictions during the MCO. As their wedding planner, the main hassle we faced was to facilitate and reschedule arrangements with all parties.
Aside from the lockdowns and uncertainty, did you notice a huge change in wedding events pre- and post-pandemic?
The most obvious changes are the SOPs for weddings. We now have to wear our masks at all time, maintain social distancing in between seats, and follow all restrictions implemented by the government. The number of guests is another obvious change, so couples tend to invite only their close family and friends to keep the wedding intimate. We also have to ensure that all guests maintain cleanliness and hygiene so that everyone can have peace of mind.
View this post on Instagram
What's the most memorable wedding you've ever planned?
Every wedding is very memorable as we treat each wedding as our own. Sometimes, we spend about two to four years together with some couples for their wedding planning. All the couples I have worked with have become my friends too and we still keep in touch even after their weddings.
With that said, there was one wedding which happened before the pandemic that is quite unforgettable. It involved a thousand pax banquet and the couple actually came to us two months before their wedding day, which was a very tight timeline for such a huge scale wedding. Not only that, the couple was often busy and out of the country. There were so many things to be decided, so we even assisted them to buy all the supplies for their Chinese betrothal and actual wedding day. But everything was worth it in the end, after seeing the smiles of the couple on their big day.
What's a wedding trend that has been picking up recently?
Garden weddings are the trend that many couples look forward to recently. There are a lot of trendy wedding venues in Malaysia now, too. Instead of the traditional wedding banquet, many couples would prefer a relaxed Western-style outdoor Garden Wedding. Other popular trends include travel-themed weddings, modern Chinese weddings, and beach weddings.
We often hear about "questions to ask your wedding planner", but is there anything one should *NOT* ask or say to a wedding planner?
Not really. If we could, we would answer every one of your questions. But we would like to emphasise that being a wedding planner is not an easy task. At the same time, we may be dealing with up to 20 to 30 couples at the same time and we would receive messages even after midnight. Thus, we would really appreciate the kind understanding and patience of all clients to bear with us if there is a slight delay in replies as we try our best to cope with everything as fast as we can.
Follow @xo23_weddingevents on Instagram for more wedding planning updates. 
Tricia Lim and Evelyn Ng, co-founders of Moments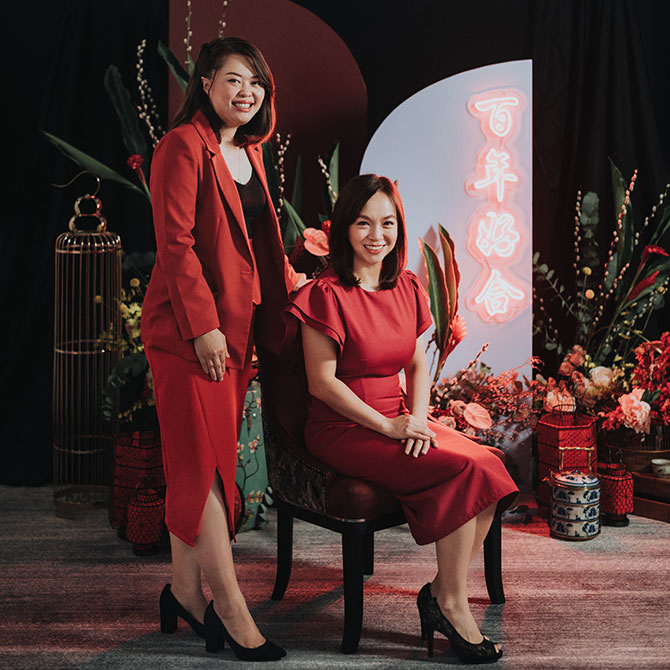 When and how did you get into the wedding planning business?
It has been eight years now since we founded Moments. We are sisters-in-law, both from different corporate backgrounds. After Tricia's wedding reception, we sat down over tea after her big day and discussed our wants in life. We couldn't sit still and soon after, we started to embark on a journey to search for something greater, something more 'us' instead of the corporate world!
We started helping friends plan their wedding day, then helping friends of friends plan their ceremony and as we went along, we learned the ropes. There were many ups and downs, but we took the good, the bad, and the not so beautiful as small little bumps to help make a better us! Today, we can truly look back and say what an awesome step of faith!
| | |
| --- | --- |
| SHARE THE STORY | |
| Explore More | |