Lifestyle
GE15: The clueless voter's guide to the parties and coalitions in Malaysia
Vote for your future
Featured image: Meric Dagli / Unsplash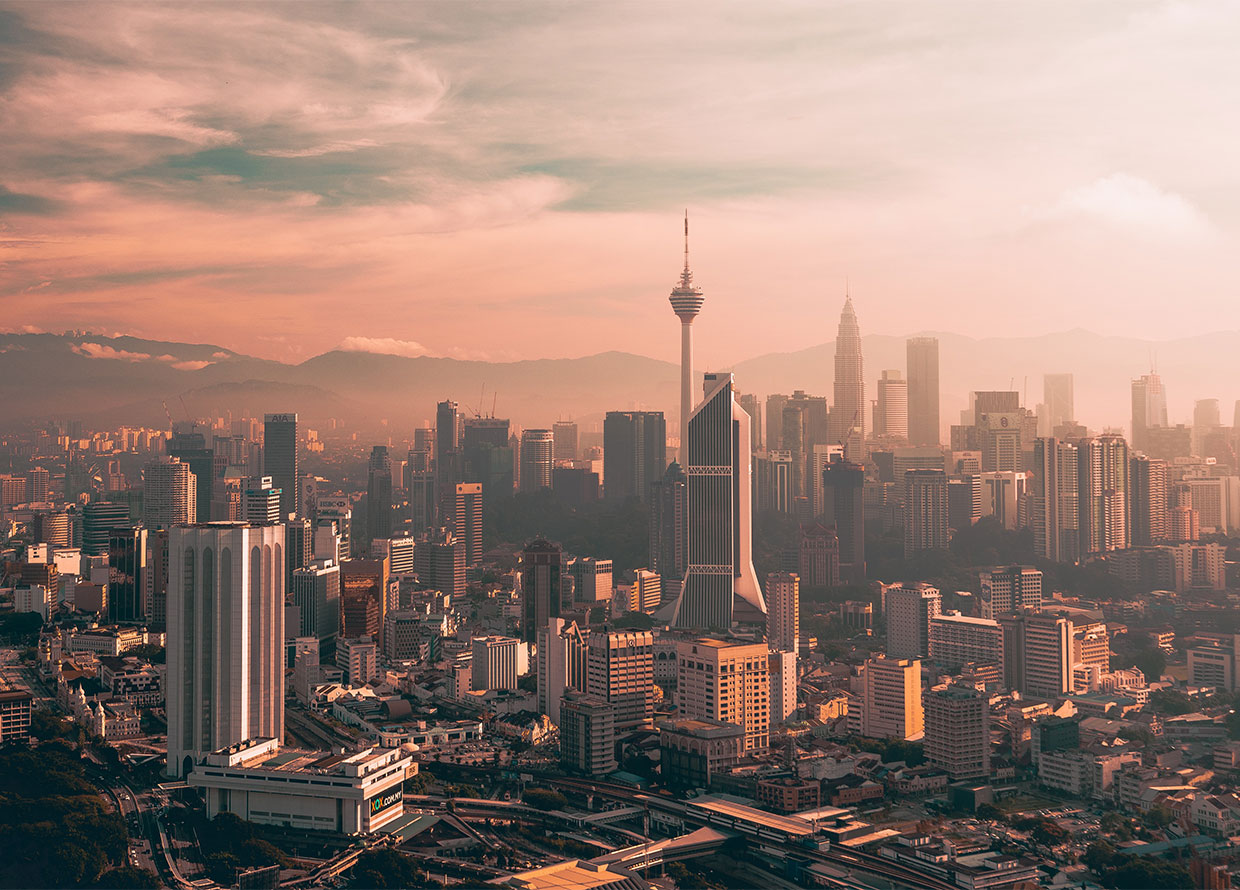 Malaysia's 15th general elections are closing in to determine who will govern the country for the next five years. For the first time in history, Malaysians aged 18 to 21 will be able to cast their vote—adding five million new voters to the electoral roll for a total of 21 million registered voters. 
Whether this is your first time voting or you're overwhelmed by the erratic political news in Malaysia, don't let that stop you from exercising your constitutional right to vote and influence the future of the nation. We've already addressed the common FAQs to note before and during polling day, but if you're still lost on the subject of politics, read on for a simplified guide to the parties and coalitions in Malaysia.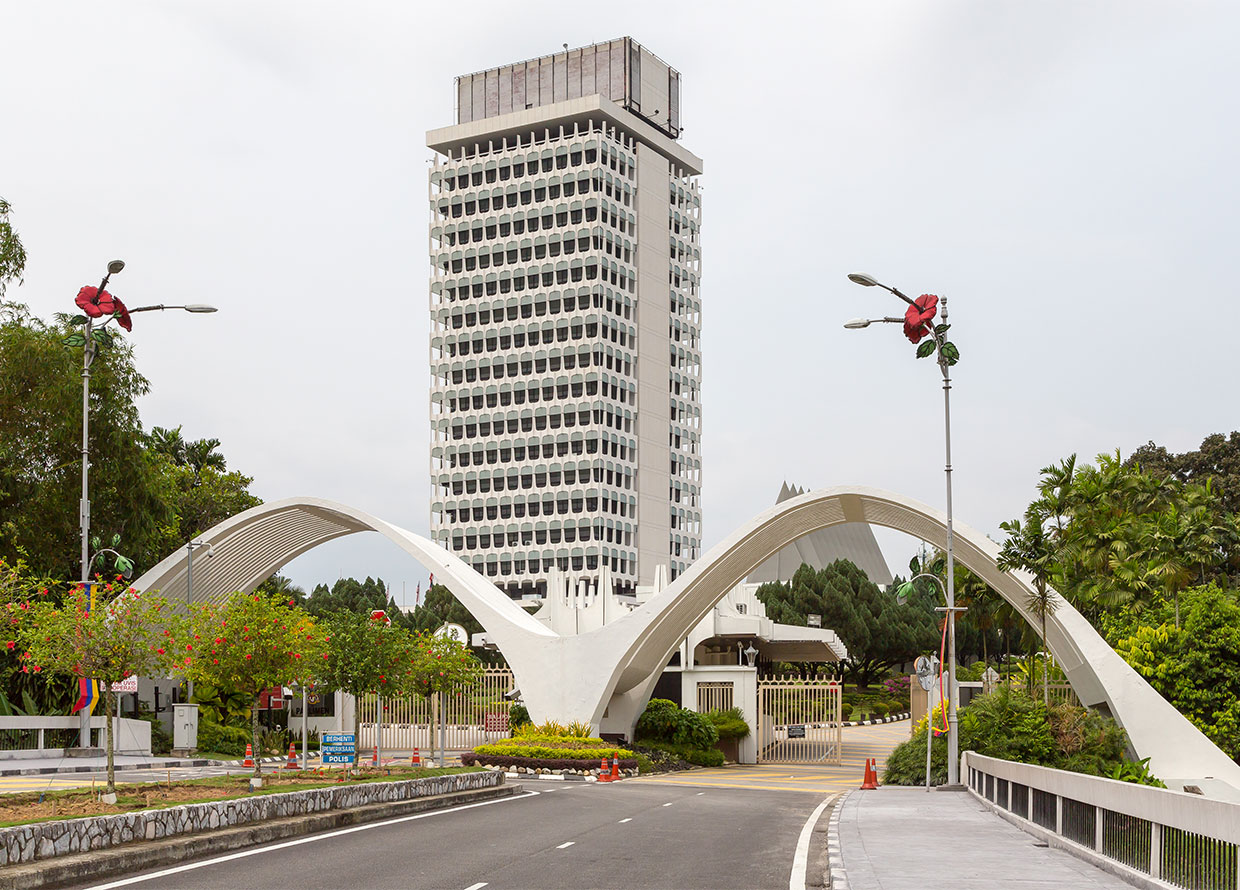 Overview of GE15
There are 222 parliamentary seats to represent the people of Malaysia. During a general election, each political party may or may not nominate a candidate to campaign for each seat. There may also be independent candidates and parties who are not affiliated with any coalitions. Your vote will help decide which candidate occupies the seat in your polling constituency, such as Bukit Bintang, Langkawi, or Padang Besar, for example. This is determined by the first-past-the-post system, in which the candidate who receives the most votes wins. 
How is the Malaysian government formed?
Malaysia has a multi-party system, where different political parties may run for the general elections. Each party may gain control of a seat separately or as part of a coalition with other parties. The party/coalition that wins a majority of 112 out of the 222 seats will form the government. 
In the event that no party/coalition manages to secure at least 112 seats, there may be negotiations between parties/blocs to form a simple majority, which will then form the government. 
Who are the parties and political coalitions?
There are currently four main political coalitions in Malaysia, each made up of different parties listed below: 
BARISAN NASIONAL (BN)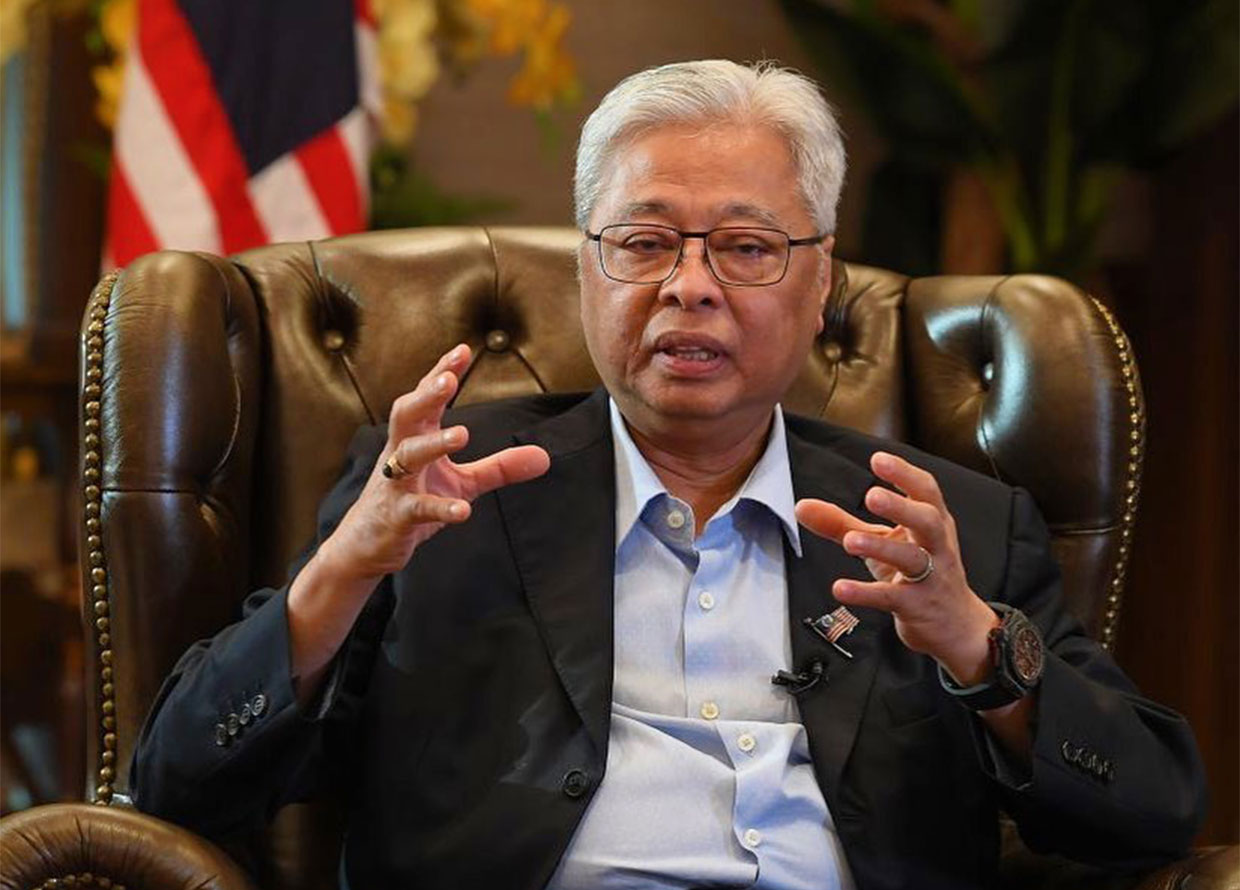 Prime Minister candidate: Ismail Sabri Yaakob
Political position: Right-wing
Component parties:
United Malays National Organisation (UMNO)
Malaysian Chinese Association (MCA)
Malaysian Indian Congress (MIC)
Parti Bersatu Rakyat Sabah (PBRS)
Founded in 1973, Barisan Nasional ruled Malaysia for over 30 years until Pakatan Harapan won the 2018 elections. It consists of mostly right-wing and far-right parties. In recent years, several of its key players have faced corruption charges—including former prime minister Najib Razak, who has already been convicted and sentenced to jail this year. 
To read BN's manifesto, visit barisannasional.org.my. 
PAKATAN HARAPAN (PH)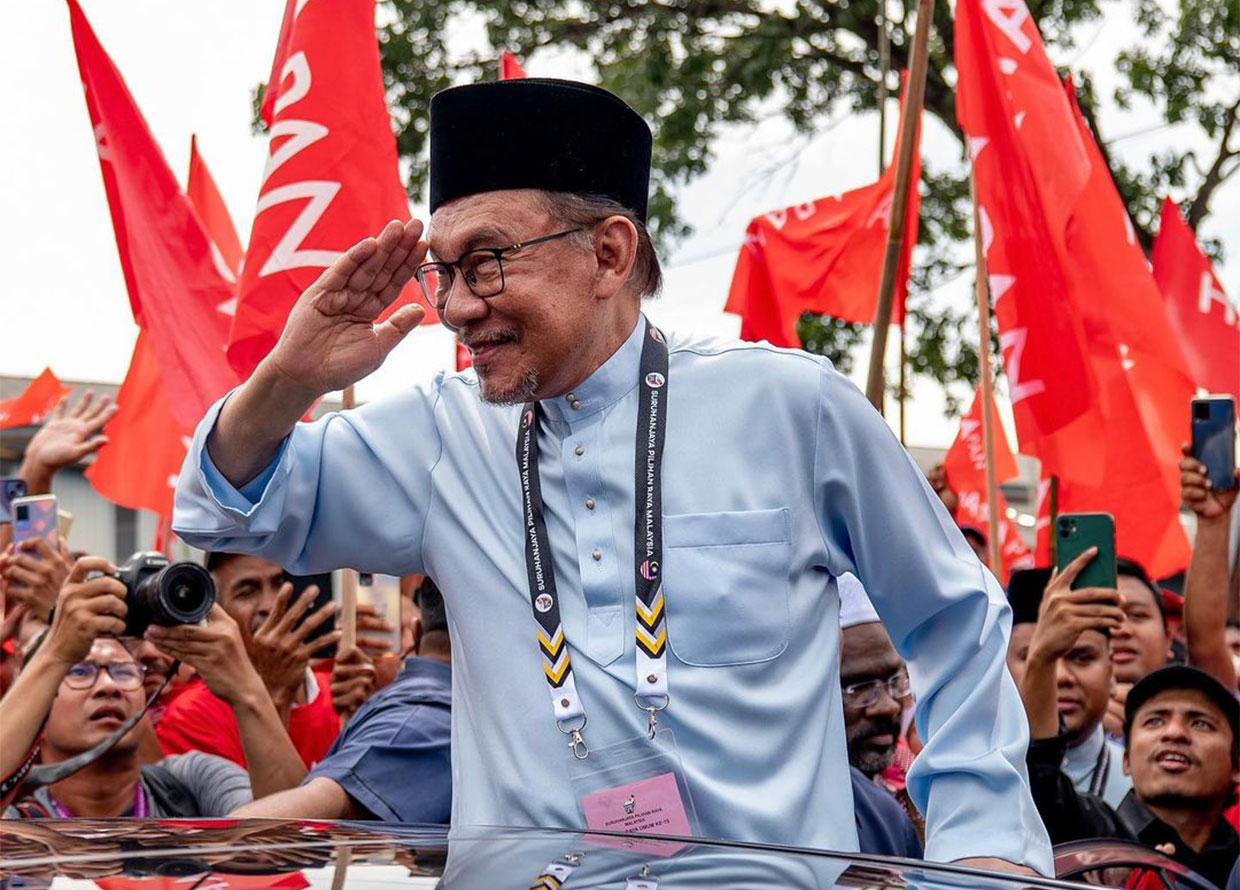 Prime Minister candidate: Anwar Ibrahim
Political position: Centre-left 
Component parties:
People's Justice Party (PKR)

Democratic Action Party (DAP)

National Trust Party (Parti Amanah Negara)

United Progressive Kinabalu Organisation (UPKO)
Also known as the Alliance of Hope, Pakatan Harapan was formed in 2015 to succeed the Pakatan Rakyat coalition and consists of centre-left and centre-right parties. It won the 2018 general election by a simple majority to become the ruling coalition for 22 months at the federal level. However, it lost power as a result of the 2020 Malaysian political crisis and is currently the largest opposition coalition with 90 parliamentary seats.
To read PH's manifesto, visit kitaboleh.com. 
PERIKATAN NASIONAL (PN)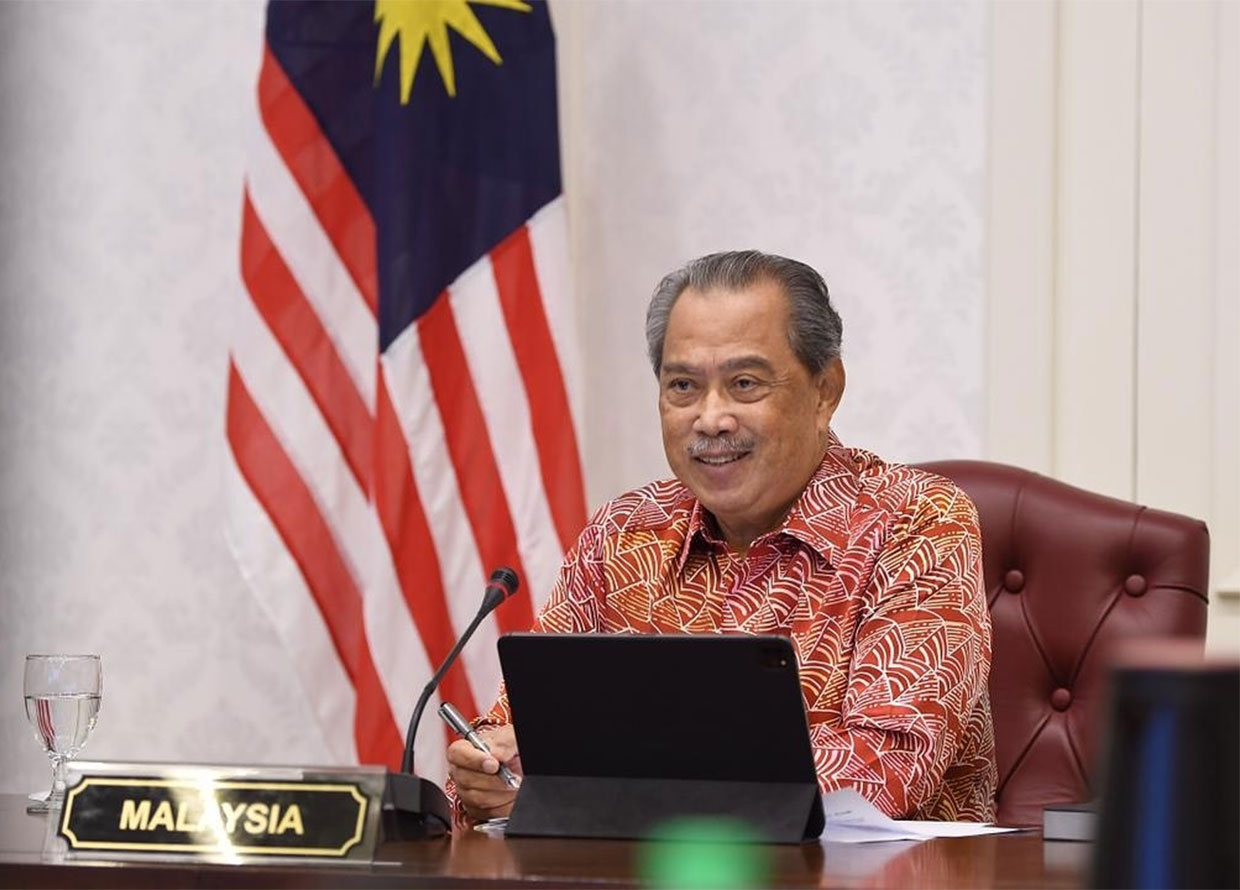 Prime Minister candidate: Muhyiddin Yassin
Political position: Centre-right 
Component parties:
Malaysian United Indigenous Party (BERSATU)

Malaysian Islamic Party (PAS)

Malaysian People's Movement Party (GERAKAN)

Homeland Solidarity Party (STAR)

Sabah Progressive Party (SAPP)
Following Mahathir's resignation, BERSATU broke off from PH to form its own coalition in 2020. This led BERSATU's chairman, Muhyiddin Yassin, to become the country's eighth prime minister. However, he was forced to resign from the position after UMNO withdrew its support, causing PN to lose the majority. 
To read PN's manifesto, visit pnbest.com. 
GERAKAN TANAH AIR (GTA)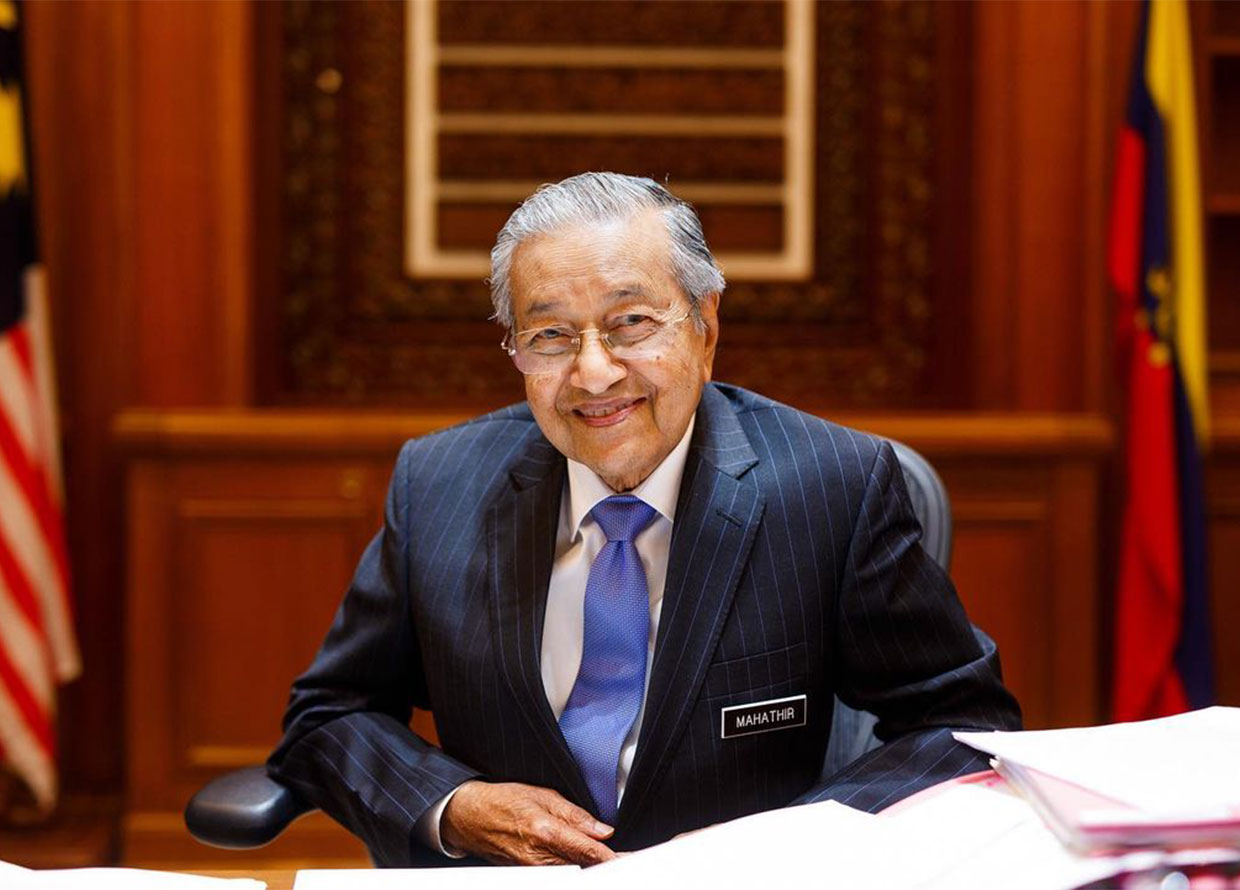 Prime Minister candidate: Unannounced
Political position: Right-wing
Component parties:
Homeland Fighters' Party (PEJUANG)

Pan-Malaysian Islamic Front (BERJASA)

Malaysia Mighty Bumiputera Party (PUTRA)

National Muslim Indian Alliance Party (IMAN)
Established in August 2022 by Tun Dr. Mahathir Mohamad, GTA is a political alliance of Malay and Muslim political parties. According to the 97-year-old former prime minister, its goal is to strengthen the Malays, especially in the economic field. Update: The coalition has opted to deliver a seven-point manifesto under the PEJUANG logo, titled 'New Malaysia Agenda' (Agenda Baharu Malaysia).
To read GTA's manifesto, click here.
In addition, these are the coalitions representing East Malaysia:
GABUNGAN PARTI SARAWAK
Political position: Right-wing
Component parties:
Parti Pesaka Bumi Bersatu (PBB)

Party Rakyat Sarawak (PRS)

Progressive Democrative Party (PDP)

Sarawak United People's Party (SUPP)
GABUNGAN RAKYAT SABAH
Political position: Centre-right
Component parties:
Parti Bersatu Sabah (PBS)

Homeland Solidarity Party (STAR Sabah)

Sabah Progressive Party (SAPP)

Malaysian United Indigenous Party (BERSATU Sabah)

United Sabah National Organisation (USNO Baru)
Other independent parties include:
Warisan
Parti Bangsa Malaysia (PBM)
Parti Sosialis Malaysia (PSM)
Parti Rakyat Malaysia (PRM)
Parti Perpaduan Rakyat Sabah (PPRS)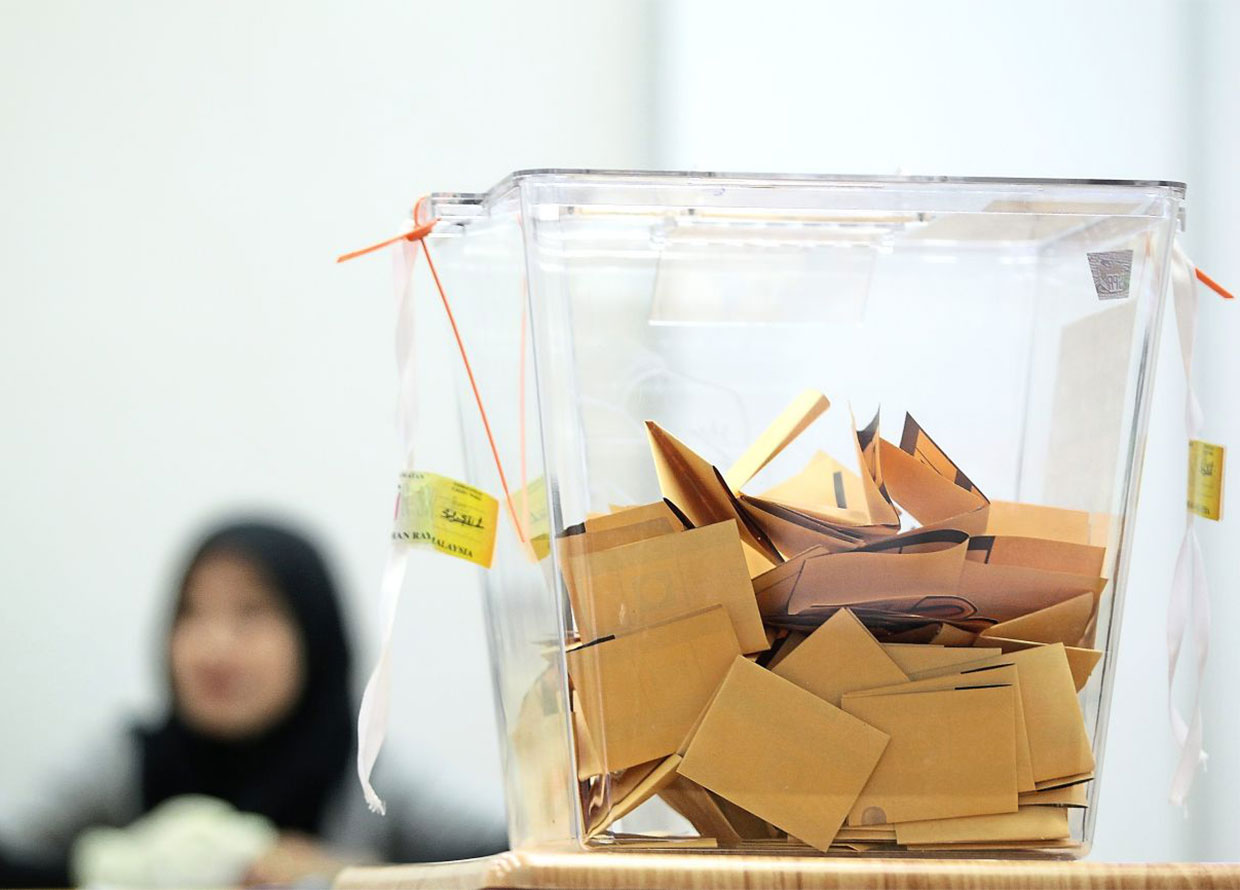 Who should I vote for in GE15? 
There are many different factors to take into consideration before casting your vote. To keep things simple, however, consider these four main questions: 
Who are the candidates contesting in your polling constituency? 
Tip: Check the list of candidates here by choosing your state and constituency.
Which party do they represent and what are their respective manifestos?
Tip: Read the manifestos on the official coalition websites (listed above).
Which candidate/party manifesto resonates most with your values and hopes for the country?
Tip: Think about the change you want to see in Malaysia and which candidate/party is more likely to make that a reality. 
Does the candidate have a good track record of fulfilling their promises, not just during the campaign period, but throughout their years in service?
Tip: Follow their social media pages to see if they have been actively performing their duties for the betterment of the people and country.
This is where you will have to do some reading and research of your own to make an informed decision. Happy voting!
Here are some other helpful resources:
READ: Wiki Impact breaks down the key points of each election manifesto
View this post on Instagram
LISTEN: Maggy Wang's Election 101 podcast with Hannah Yeoh 
WATCH: Political graphic designer Fahmi Reza's democracy classes
Read more news in Malaysia here. 
| | |
| --- | --- |
| SHARE THE STORY | |
| Explore More | |