Lifestyle
BURO Tries: Padel at Ascaro Padel and Social Club, 1 Utama
Let's play ball
Videography: Dennis Kho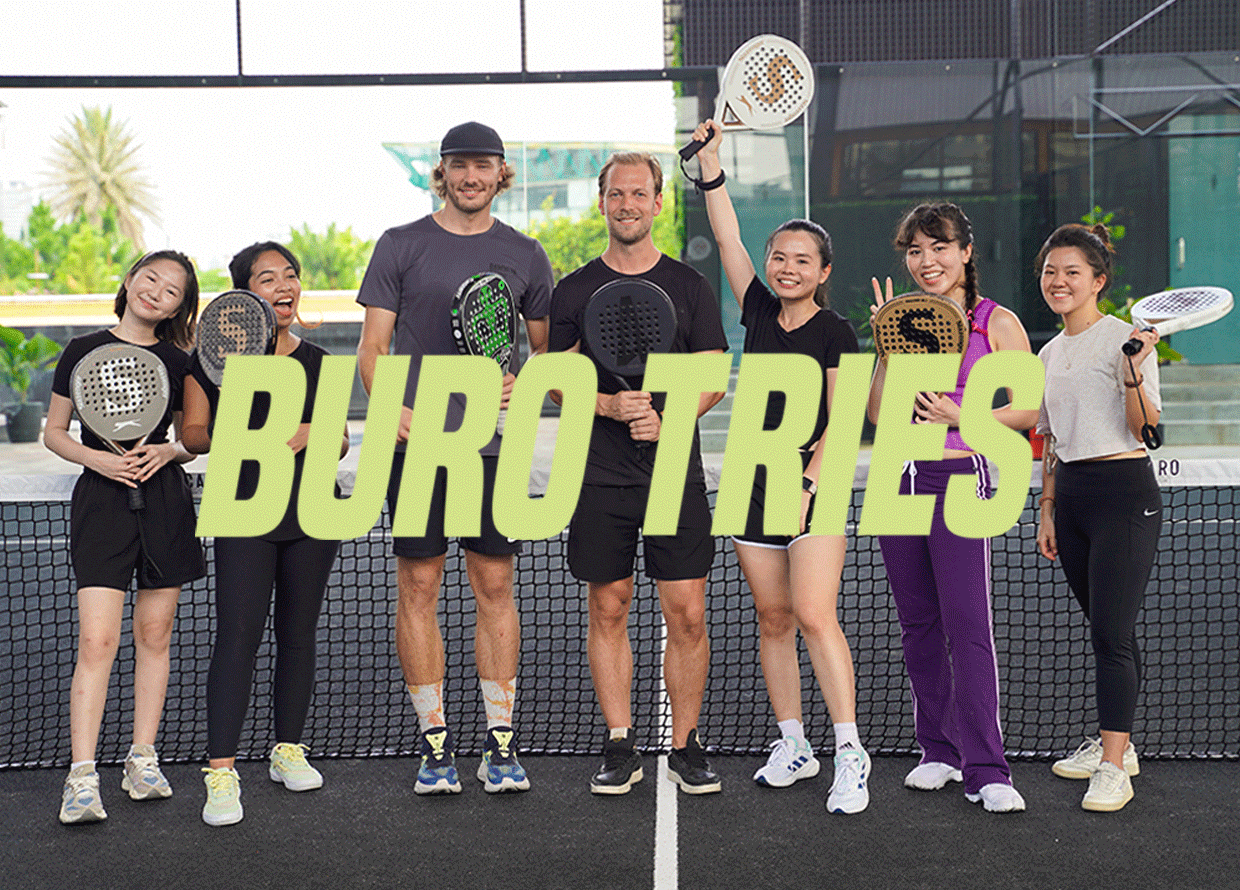 Move over tennis—there's a new trendy sport globally and it is now in play in Kuala Lumpur. We're talking about padel, which has been touted as the fastest growing sport in the world. Originally born in Mexico around the 1960s, padel has since transcended borders and gained traction throughout Latin America and Europe. 
Even celebrity athletes like David Beckham, Roger Federer, Rafael Nadal, Neymar and most of the F1 fraternity have all jumped on the bandwagon. The wave is bound to hit Asia next, and Malaysia is no exception thanks to Ascaro Padel and Social Club. 
Hence, in this episode of BURO Tries, we traded our pens (or rather, laptops) for racquets at the first padel court in Kuala Lumpur. Watch the video below to see how our coach, Simon Webering, rated us—and why we think you should give it a try too. Read on to learn more about the sport and how Ascaro is offering an elevated padel experience. 
What is padel 
Padel combines the elements of squash and tennis. It is a team sports game, typically played with four players on a court made of glass and mesh that is about 25 to 30 per cent smaller than a standard tennis court. Players use a short, stringless carbon fibre racquet called the "pala" and a low compression tennis ball to play the sport.
Since the game is played in doubles, it's a great activity to pick up with friends and family. Players of mixed skill levels can team up together too, making it an ideal sport for all ages and abilities.
How to play padel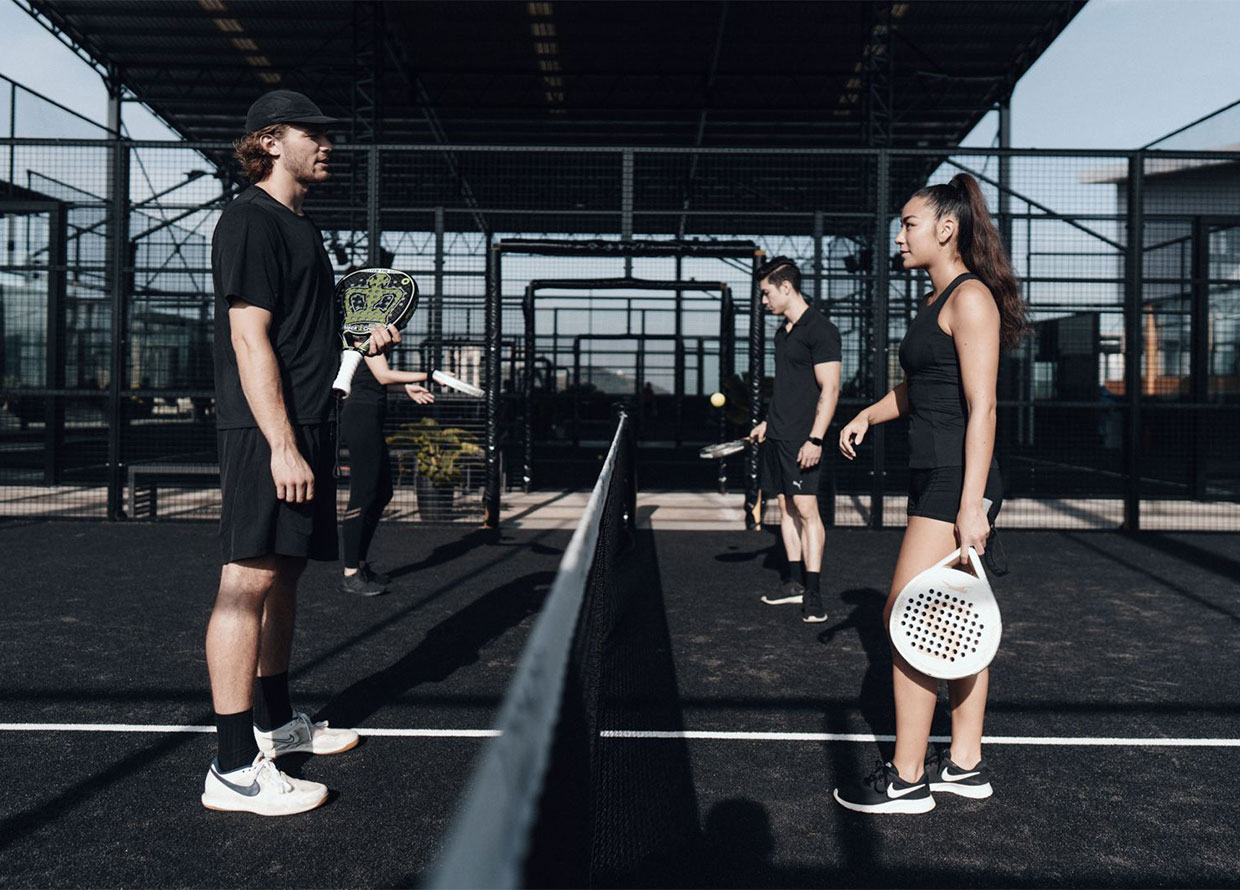 Padel largely follows the rules of traditional tennis, with a few notable differences:
Service:

Like tennis, the serve must be cross-quadrant, meaning that the player serving from the right half of his court must direct the serve towards the square to his left in the opponent's court. However, unlike tennis, players should not throw the ball over the head to serve. Instead, the player must bounce the ball to serve and can't hit it above the waist (below hip level). The ball can then bounce once in any area of the opponent's square but must not hit the side fence after the bounce.
After service:

During the game, the ball must touch the ground

before

hitting the walls or fences, not after. The player may hit the ball with or without a bounce off the ground and walls/fences. 
Point scoring in padel is also similar to tennis, where the best of three sets determines the winner. Each set follows the score of 0 (Love), 15, 30, 40, Advantages and/or Equals, and Game. However, in the professional circuit, a "golden point" breaks the deuce at 40-40 to determine the game winner. 
What to expect at Ascaro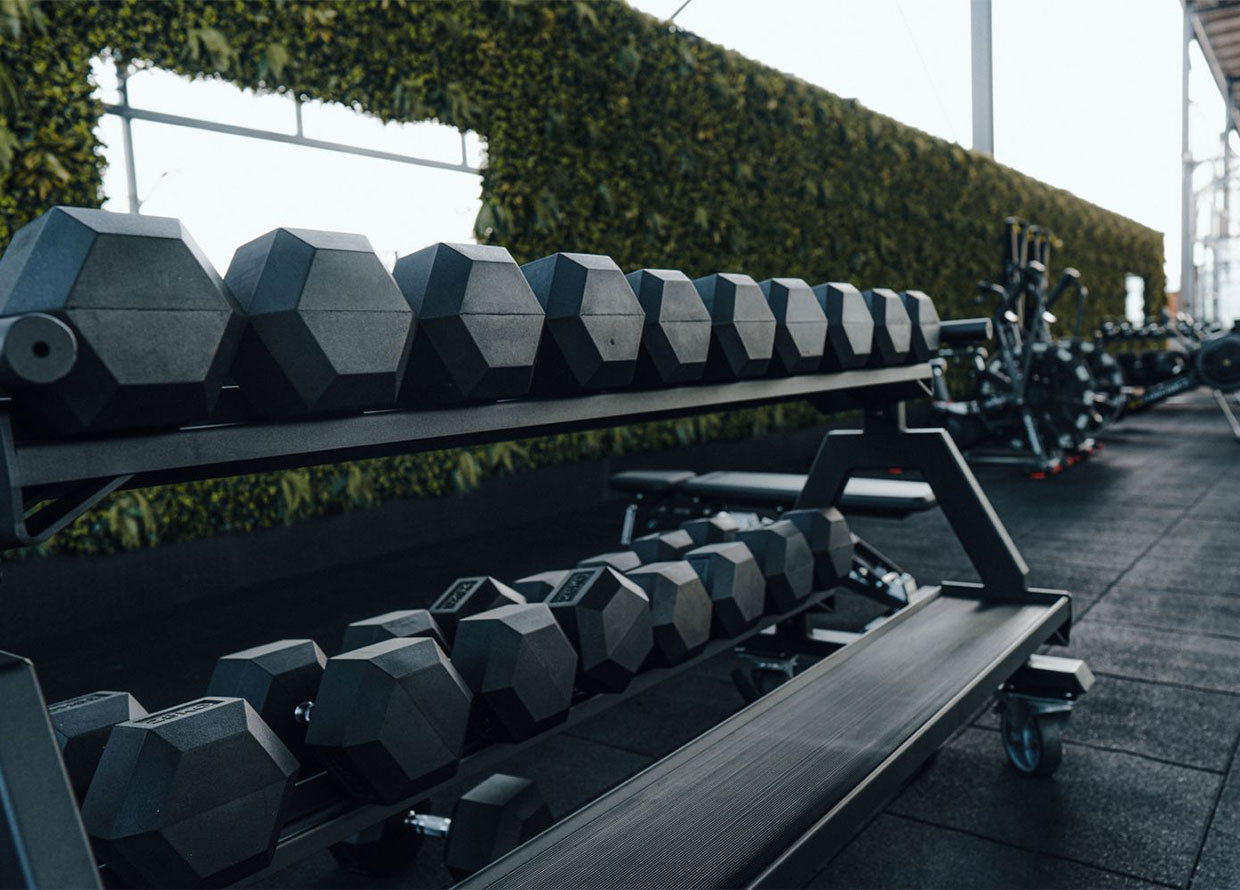 Although padel was initially played indoors under fluorescent lights, Ascaro wants to take padel closer to the sun again with its rooftop courts. Founded in Stockholm, the brand made its mark at 1 Utama's rooftop in May 2023 to kickstart the padel movement in Malaysia.
As the name suggests, Ascaro Padel and Social Club is on a mission to make padel more than just a sport; but an engaging social activity for all. On top of four premium-grade courts sourced from the official supplier of the World Padel Tour, Ascaro offers an outdoor gym, changing rooms, and a professional clothing shop with its own brand of stylish padel apparel.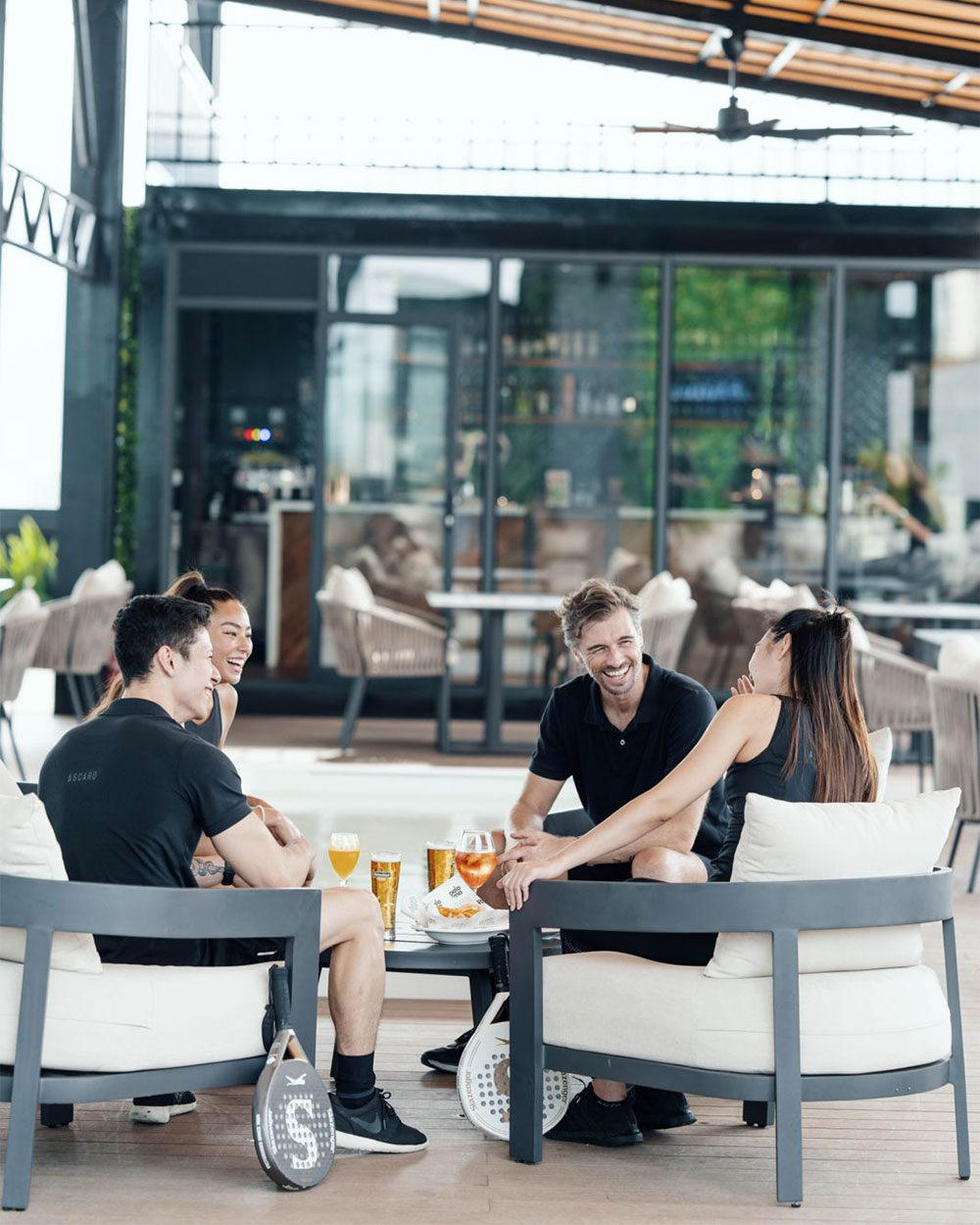 What's more, Ascaro boasts a rooftop bar and restaurant, Paloma, which serves Mediterranean cuisine and cocktails on a laid-back al-fresco wooden deck. It is the latest venture by Nicolas Fraile Taboada and Joao Melo, who are also behind other famed dining spots in KL like Pisco, Concubine and Olivia Deli.
Regardless of experience, everyone is welcome to join Ascaro's growing club. Members get exclusive access to all rooftop facilities including the padel courts (priority access), outdoor gym and yoga area. If you're new to the sport or looking to improve your game, they also offer one-on-one sessions, group training, and even challenger matches with its experienced international coaches.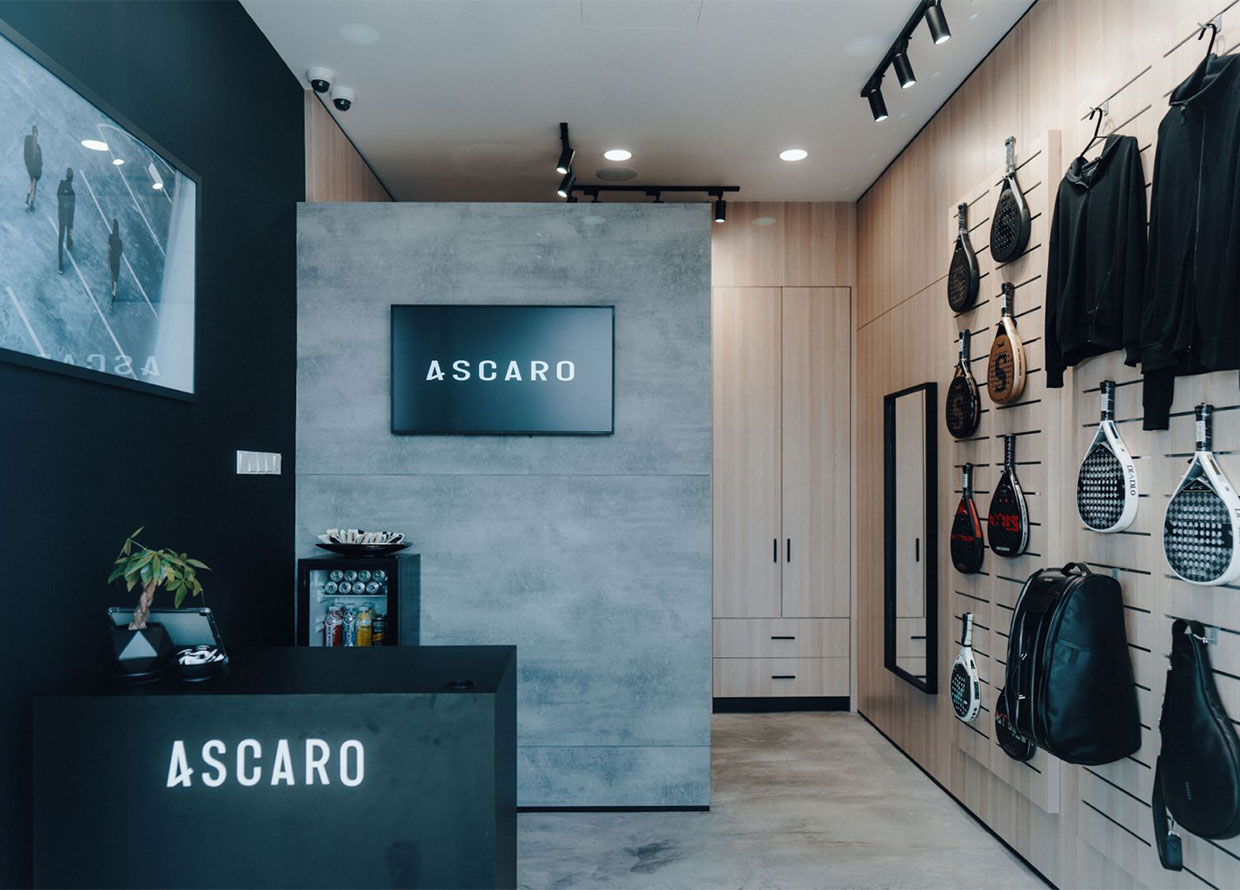 To book a padel court at Ascaro, click here. For more information or to enquire about membership, visit the website. 
---
Ascaro Padel and Social Club
Address: Level UR, Roof top, 1 Utama Shopping Centre (New Wing), Central Park Avenue, Bandar Utama, 47800 Petaling Jaya, Selangor
Opening hours: 6am to 12am daily
Contact: 012-338 4431
Website | Facebook | Instagram 
Watch more BURO Tries content here.
| | |
| --- | --- |
| SHARE THE STORY | |
| Explore More | |