Lifestyle
An exclusive inside look at The Exchange TRX City Park
Urban oasis in the city
IMAGES: LENDLEASE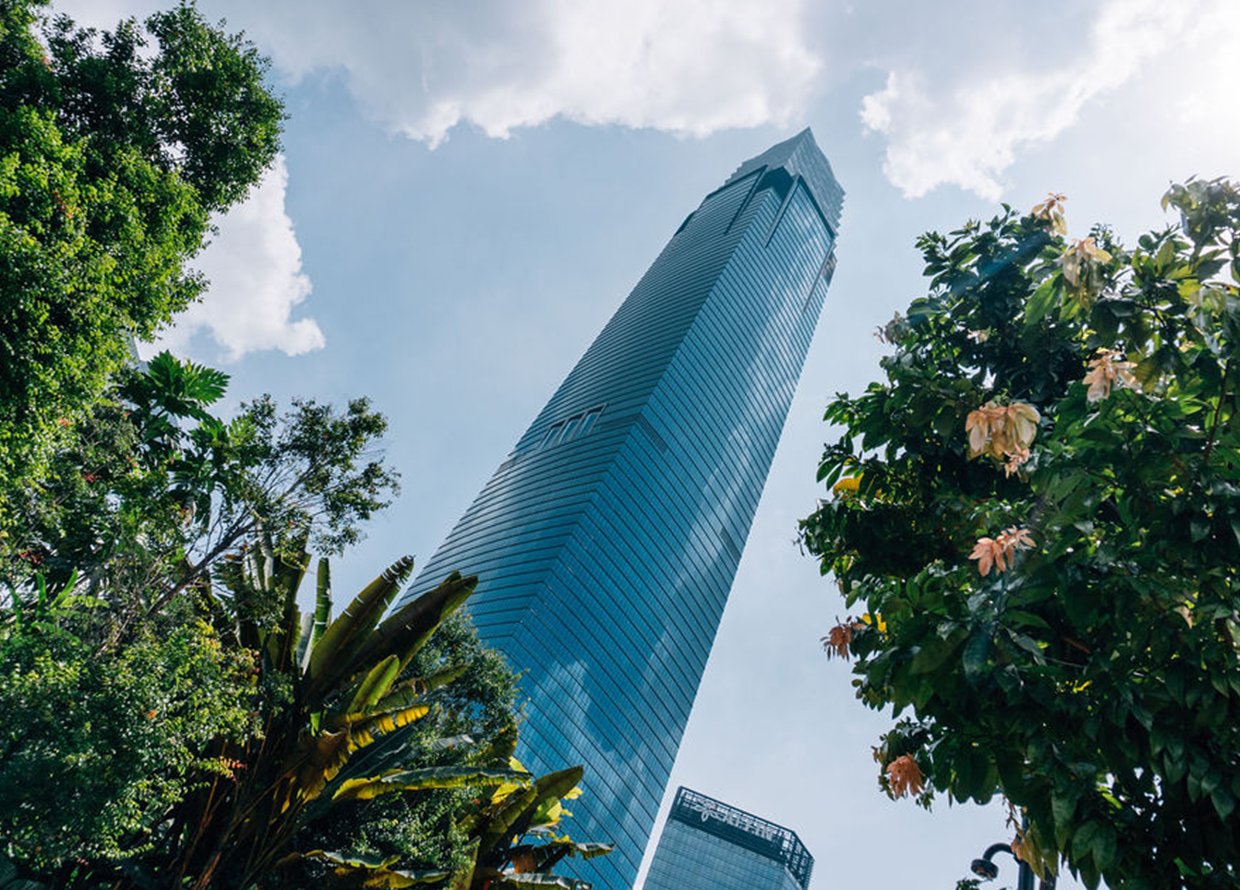 Amidst the sprawling Kuala Lumpur cityscape and the arguably over-saturated density of shopping malls and lifestyle hubs, one stands out from the rest and is poised to start a new precedent for retail, dining and leisure experiences. Located in the heart of Kuala Lumpur's burgeoning financial district, The Exchange TRX will soon thrum to life to the beat of a new cadence—one that treasures moments of quiet contemplation and social respite in an increasingly fast-paced economy and, at the same time, responds to the calls for bespoke experiences for the modern consumer.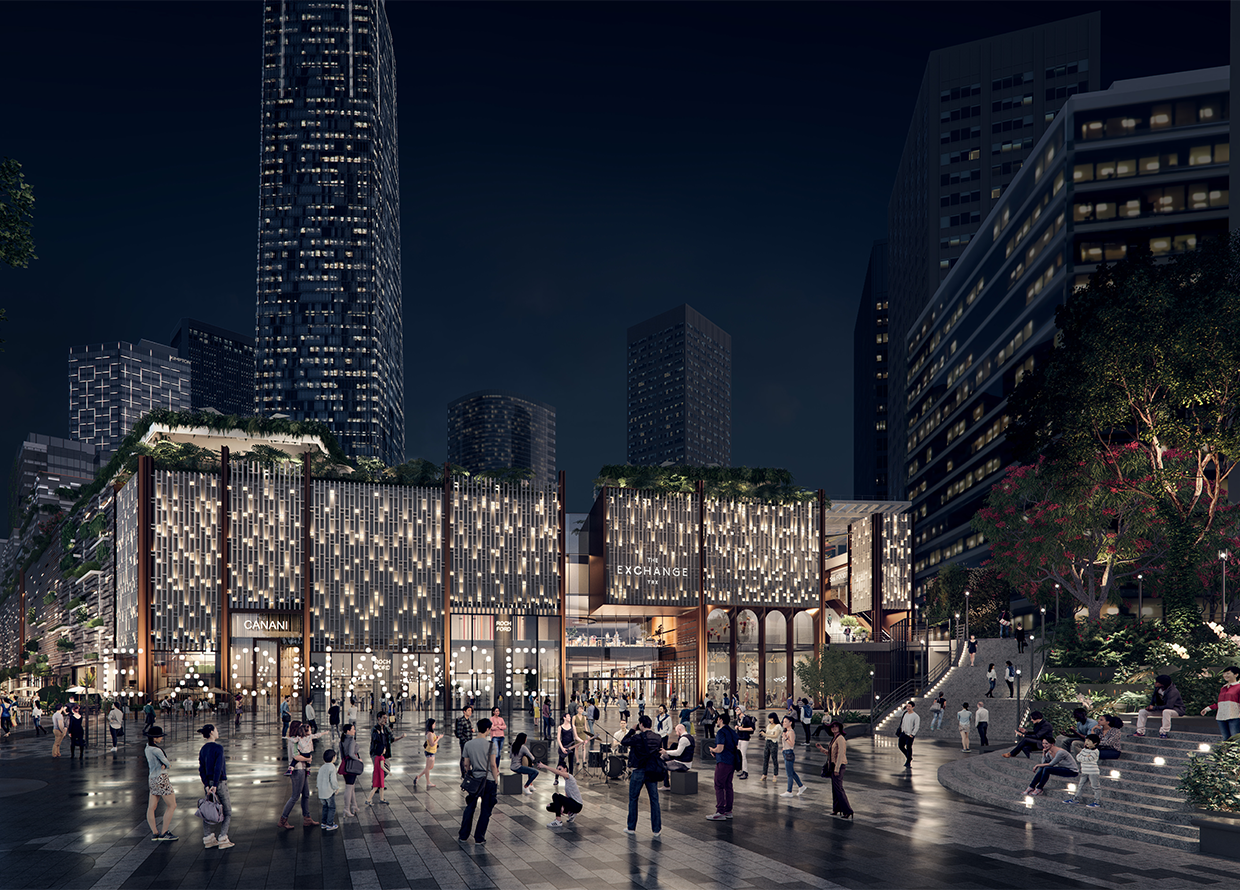 With an occupancy rate of 95 per cent and over 400 stores across its 17-acre land, there is much to be excited about The Exchange TRX's grand opening on 29 November 2023. After all, it prides itself on introducing many of Malaysia's new-to-market stores such as Gentle Monster and Café Kitsuné. However, one highlight that should not be overlooked is the 10-acre public park, TRX City Park, the largest rooftop public park in Kuala Lumpur. 
According to Mitch Wilson, Lendlease Malaysia's Head of Retail and Project Director for The Exchange TRX, the sprawling park is how the real estate giant plans to infuse a social element into an international financial district where all people can congregate. "We're trying to create a green oasis in the centre of the city while still serving what is effectively a commercial hub."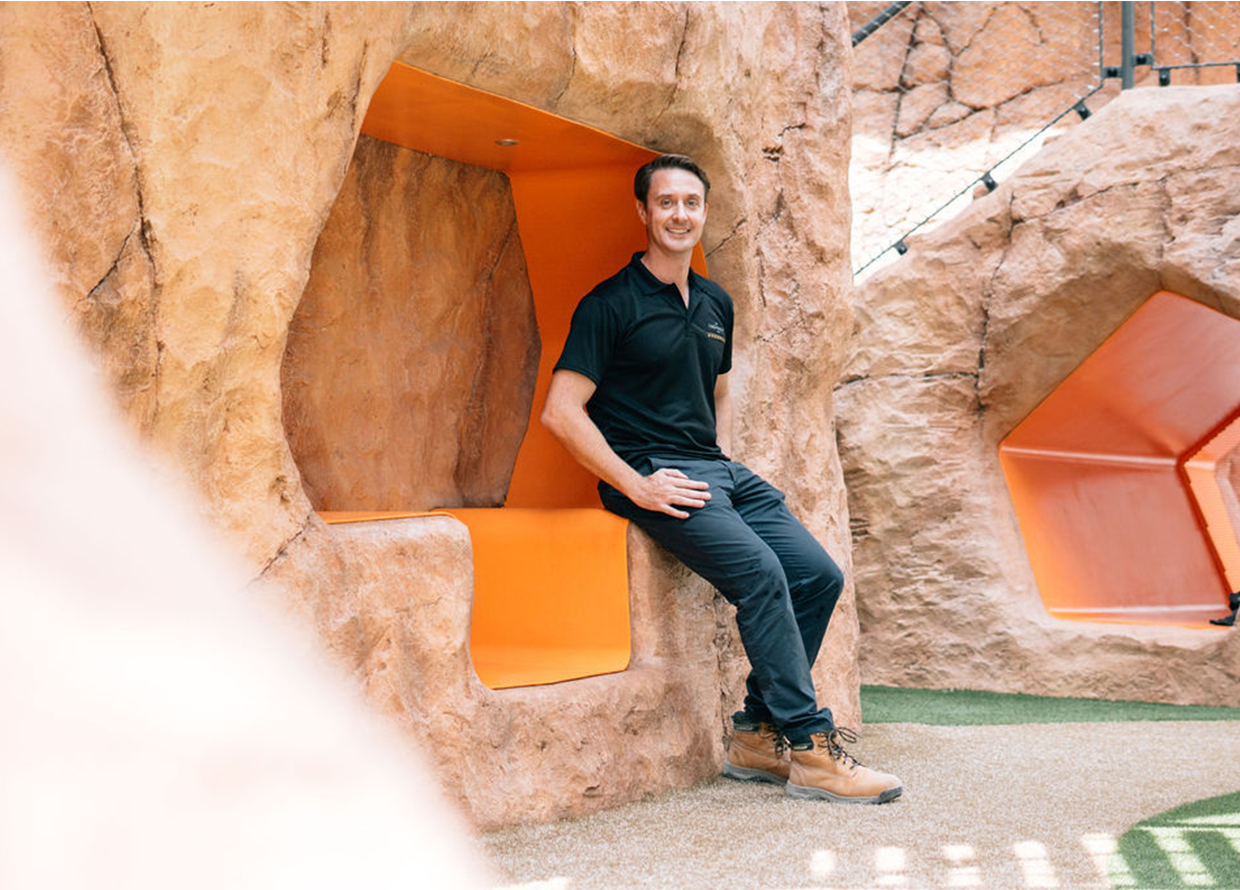 BURO Malaysia had the pleasure of touring the TRX City Park with Wilson just 21 days before the highly anticipated opening of The Exchange TRX. On the private tour, he lets us in on what awaits you when you step into the rooftop park. Read on for your exclusive inside look.
A lush paradise to get lost in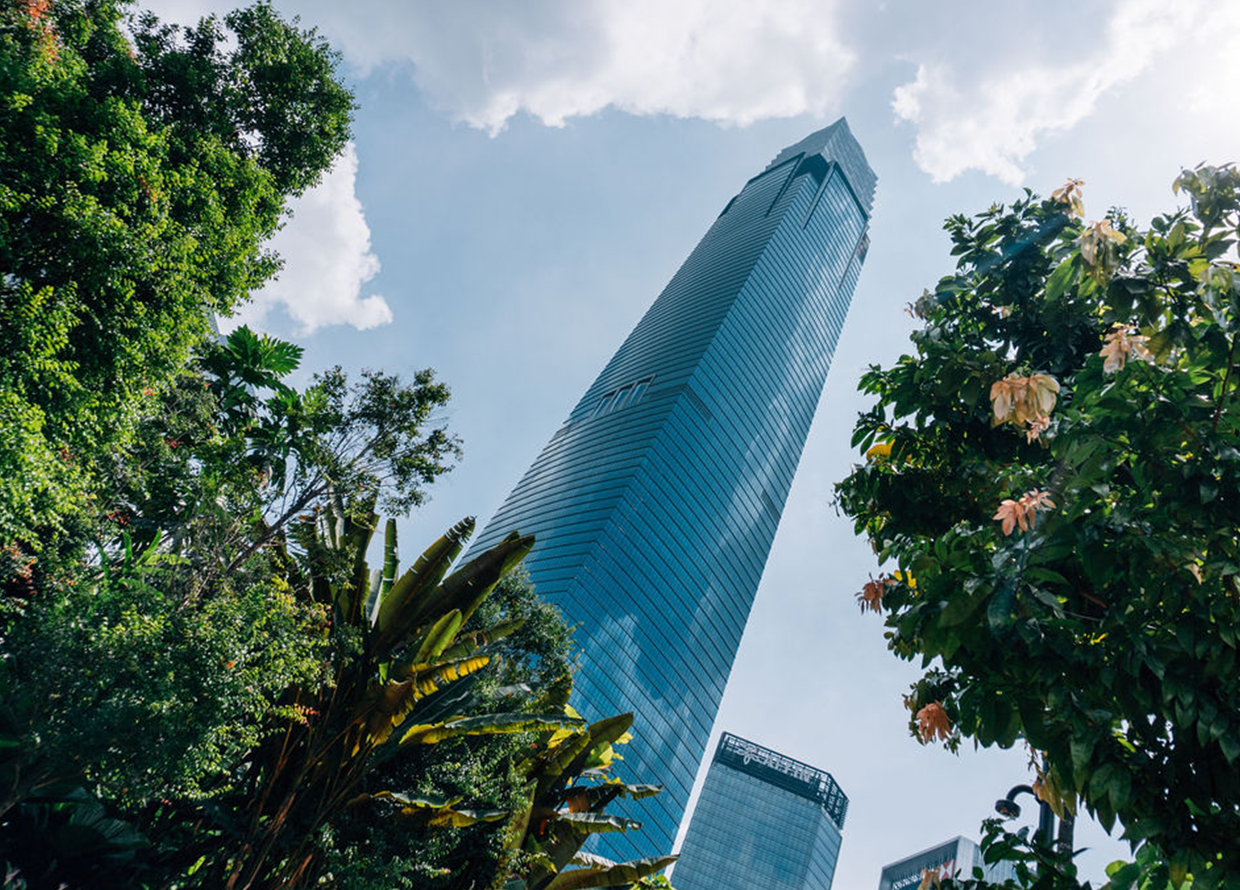 "We want to create an oasis in the city that isn't made up of just concrete, glass and steel," Wilson affirms. As we made our way through the Forest Walk, that much was clear as the lush greenery that surrounded us was undeniable. "It's the first major urban park in the last 20 years done inside Kuala Lumpur," he continues. "Sometimes, you hear about a development creating a rooftop park and it ends up consisting of a bit of grass. It's not like that here."
"This is something the city should be proud of," Wilson affirms and it's hard not to see why. From the towering trees to the dense bushes, rows of flora decks the trails as far as the eye can see. With its sprawling 10-acre park, the TRX City Park consists of over 150,000 living plants, with 95 per cent of it being proudly local naturalised vegetation. Naturally, a lot of thought went into deciding what was to be planted at the TRX City Park.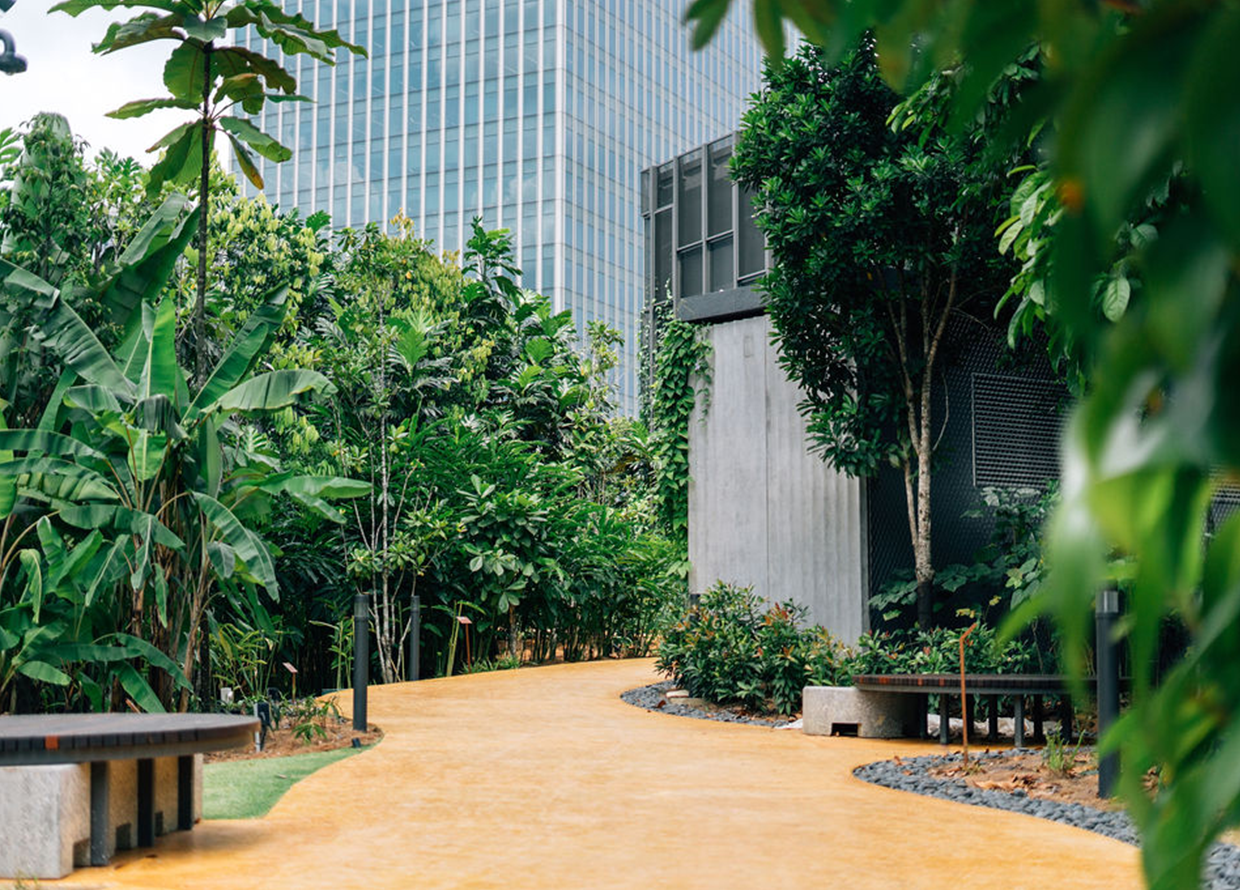 To bring its vision to life, Wilson shares that a local and international landscape architect was hired. The research included what sort of plants were found around the Klang Valley and the type of flora that best represents each of the other states in Malaysia in order to bring them in. Therefore, you can expect a wide variety of plants found from all over the country as you walk through the trails. 
Both nature and the environment fully interact with one another, and you'll be able to find plenty of nature motifs all around the retail hub as well as inside, with live plants creeping in and out. You might even come across one of its many plantations, sprouting fresh buds and stems, while on the Forest Walk.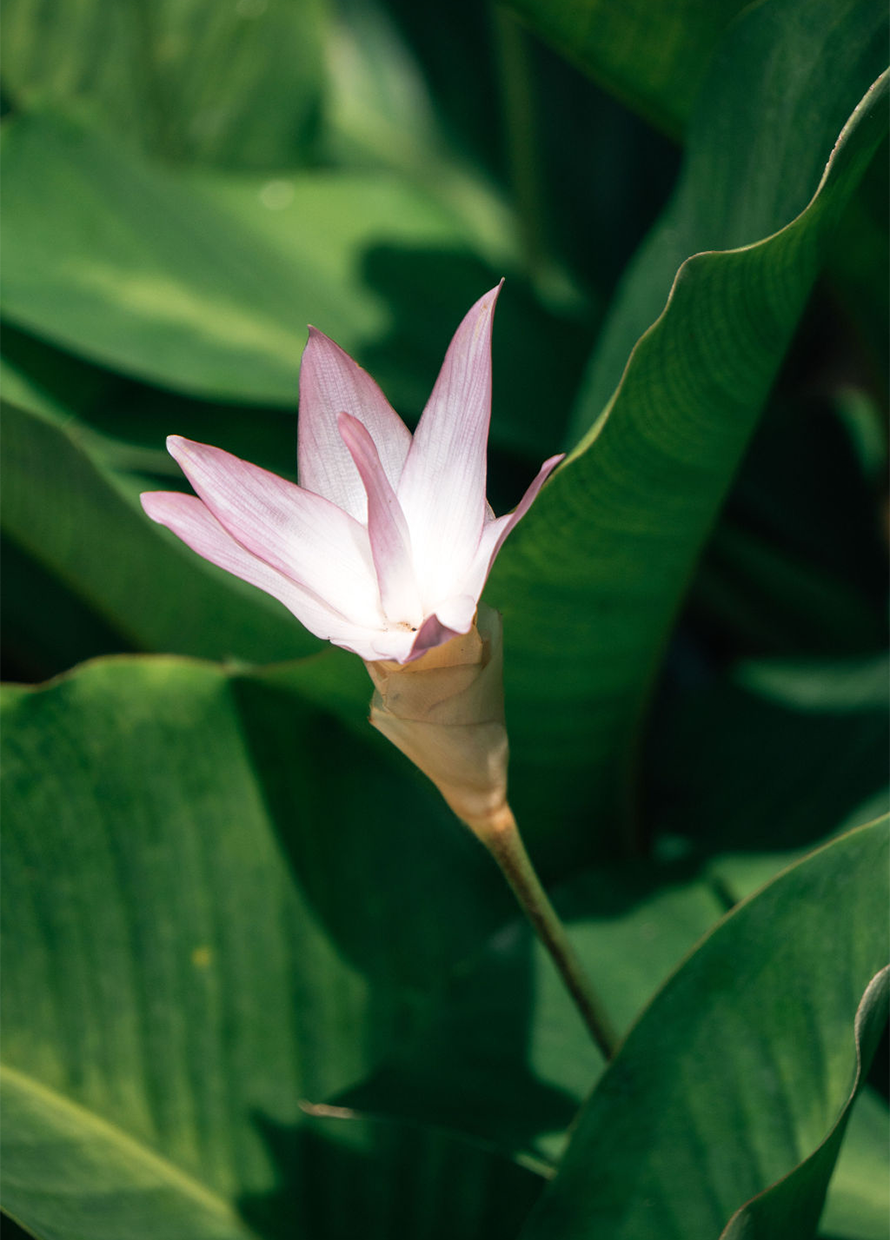 In Wilson's words, "growing education in the natural space" has always been a key theme for Lendlease. As a result, QR codes will be set up throughout the park so that you can explore and learn more about Malaysia's flora and fauna found at the TRX City Park at your leisure. 
Communal spaces for everyone 
When asked about the ultimate goal of TRX City Park, it was an easy answer for Wilson: social interaction and movement. "The idea behind this is to have places where people can come and meet." Breaking free from this notion of international financial districts as purely transactional hubs of fast-paced business ideals, Lendlease was determined to create a vibrant and inclusive community for all.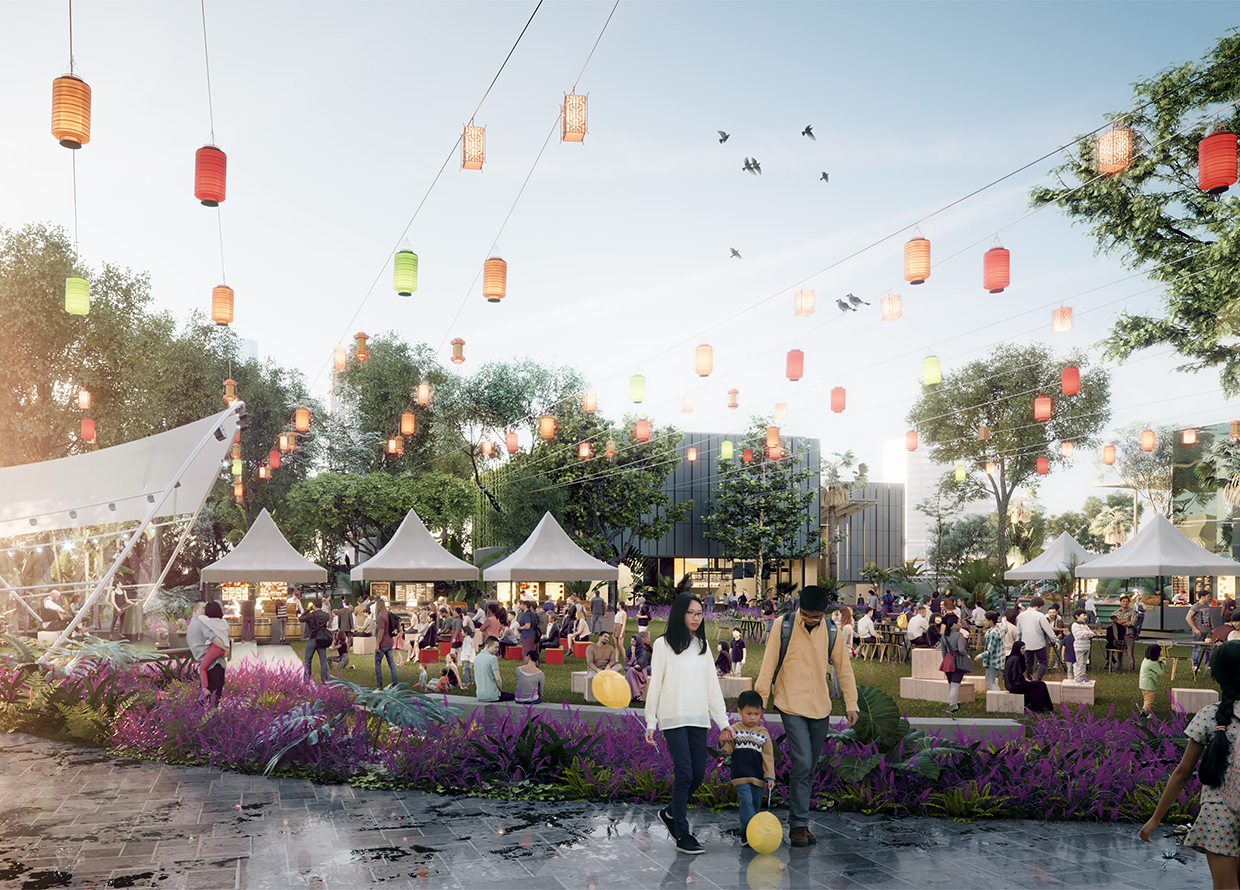 In order to do so, the team studied activation spaces around the world such as the abandoned-railway-track-turned-park seen in New York's iconic High Line and London's Kensington Garden. "We take inspiration from global best practices and localise it to what we have here. We never say what works in Sydney or London will also work in Malaysia," Wilson shares. "Essentially, we try to take the best of Malaysian culture and infuse that with the international experience."
One good example of this is the children's wet playground in TRX City Park. While it may be too cold in other countries to play with water, it is essential in tropical countries like Malaysia in order to cool down. "We made sure we had big amenities nearby for parents to dry their children off when they get wet." Further, there are also coffee shops facing the fountains which allow parents to watch over their little ones under the shade while sipping coffee. A kampung-inspired playhouse also faces it, offering more opportunities for fun and exercise.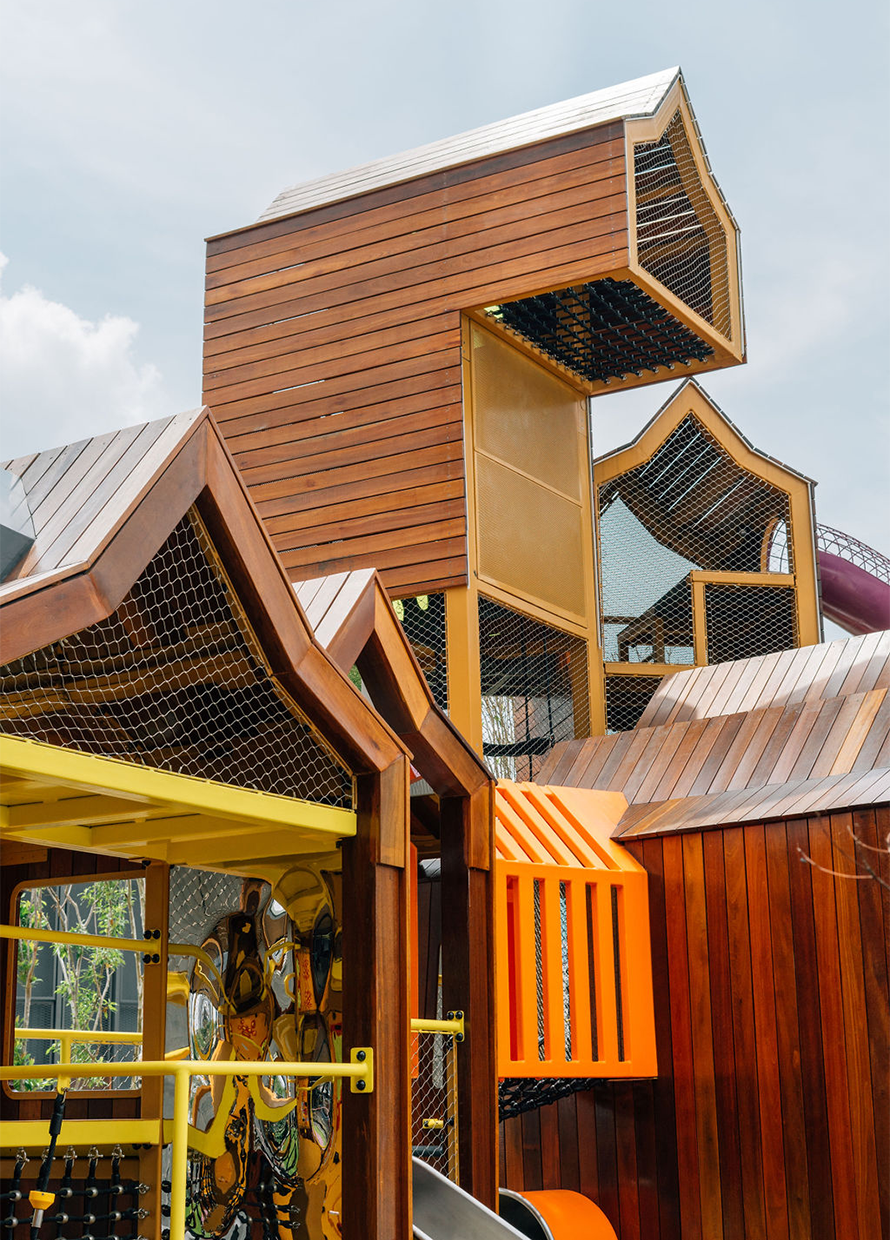 Above all, the TRX City Park is poised to be a bustling community-driven space for social gatherings, events, recreational activities and more. Wilson brought us to Laman Siaran, a spacious multi-purpose event lawn, set against the breathtaking vistas of the city. Some of the exciting future events and ideas that will take place here include star-light cinemas, music festivals and food markets. Even weddings would be possible in this space!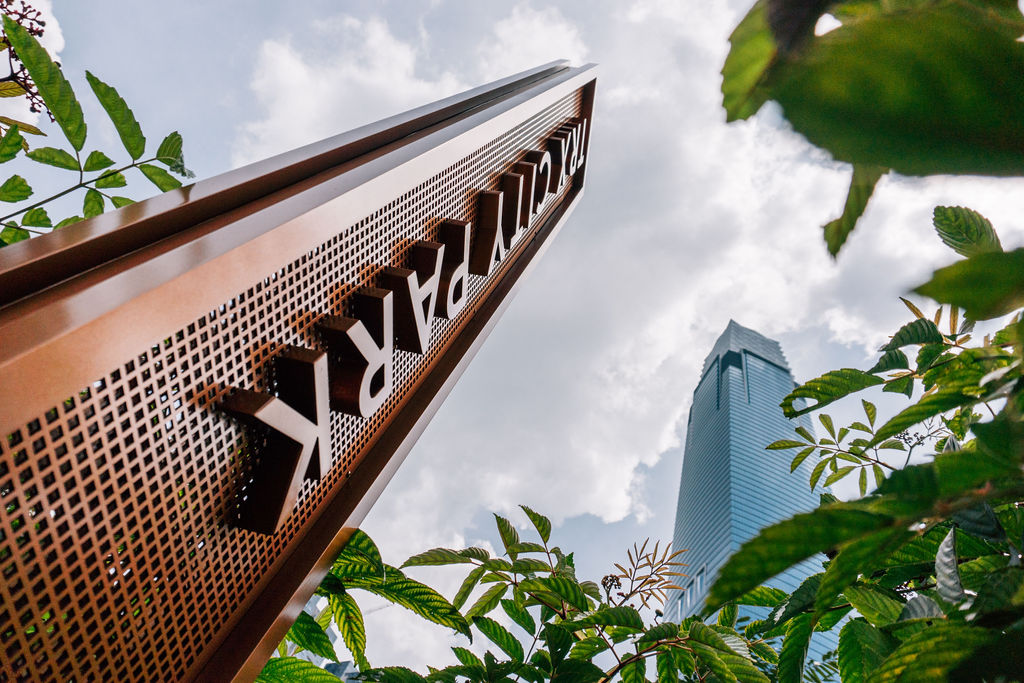 In making this possible, Wilson has the Kuala Lumpur City Hall (DBKL) to thank. "DBKL has been really focused on the government agenda of creating open spaces for all people to come together. We're lucky to have a partner like DBKL on this." 
An elevated dining experience like no other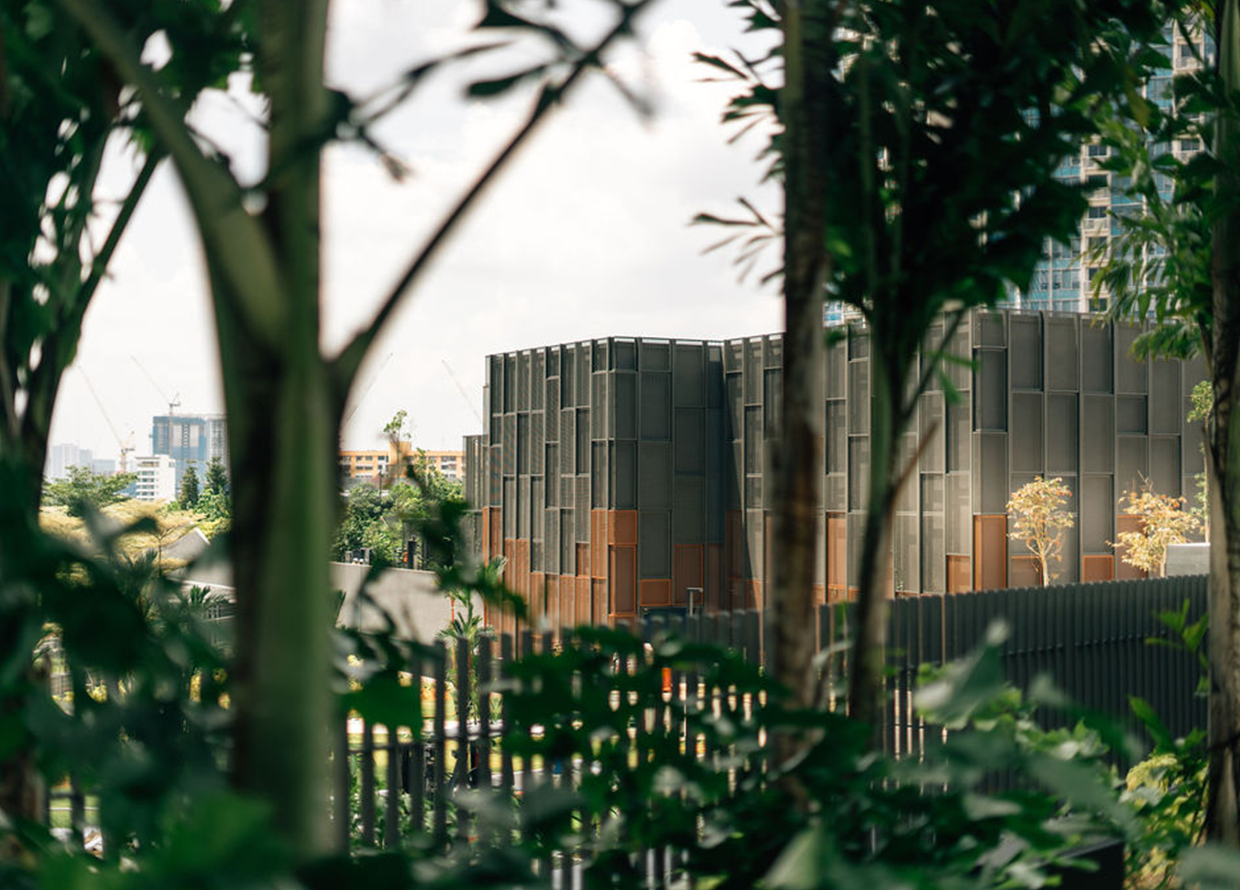 We've mentioned a lot about TRX City Park's green pastures but there remains much to be seen on this 10-acre rooftop park.  With all this greenery around and the unbeatable views, expect many F&B outlets to elevate its alfresco dining experience, as you take in the scenery and bask in the open air. 
View this post on Instagram
For instance, under the Kenny Hills Hospitality Group, its newest venture, Amazonas, will introduce a vibrant Latin American rooftop restaurant and bar concept offering sharing plates, open-fire cooking and late-night DJ fiestas. Further, there is also Tipsy Flamingo, a bold and colourful blend of futuristic decor and the ambience of a cool summer pool party inspired by retro '80s vibes. 
Sustainability at the forefront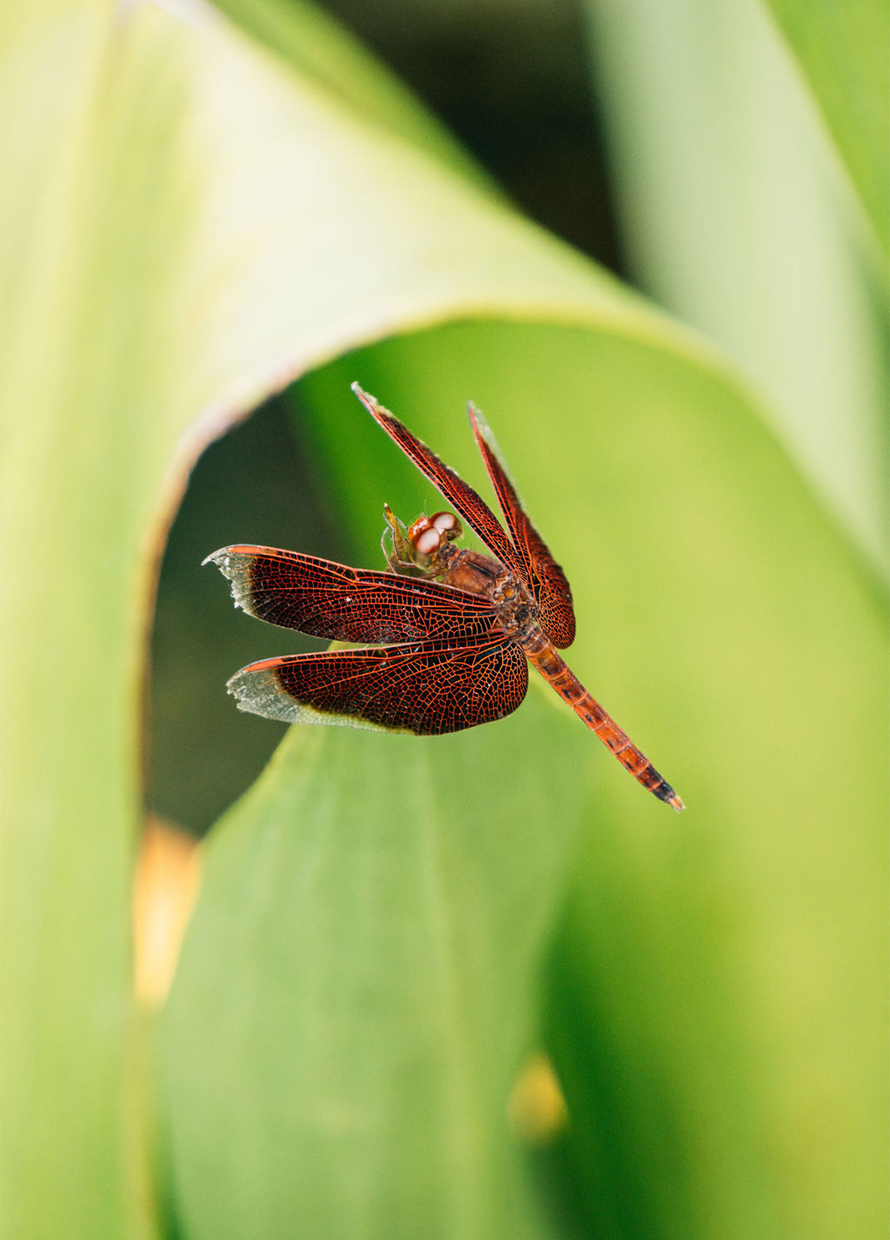 Lendlease's ethos is about creating eco-conscious environments and TRX City Park is no different. From the beginning of our tour and throughout, Wilson reminds us that the project always leads back to furthering sustainability in the city. In fact, they've focused so much on this that according to LEED (Leadership in Energy and Environmental Design), the world's most widely used green building rating system, the entirety of The Exchange TRX is certified Gold—the first of any retail asset achieved in Malaysia. With over 400 tenants and 17 acres of land to account for, this was by far no easy accomplishment.
"We've spent a lot of time thinking about the sustainability agenda and that comes out in the park," Wilson shares. "We've brought in low-carbon materials and put a big focus on energy and waste management. Our chiller plants are some of the most efficient systems available. In addition, we have water management across the site which not only includes rainwater harvesting through our tanks but also regulating water pressure that comes out of taps and bathrooms," he continues.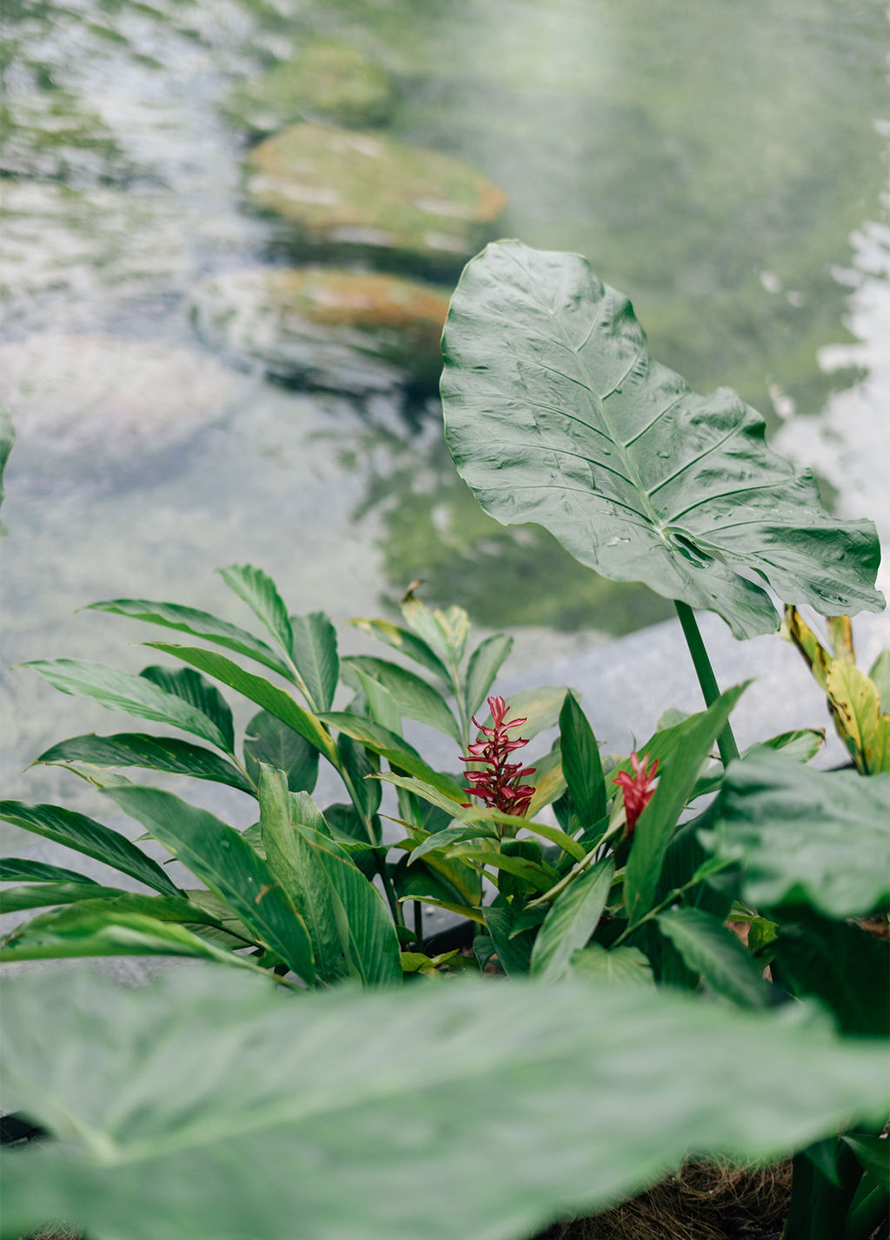 He also had no qualms in telling us that they set "aggressive targets" for themselves to hit such as their move towards zero landfill waste. One way they're aiming to do that is through being transparent with their data. "We have a big IT system that sits behind all the practices. At the end of every month, we'll be able to look at how much energy each tenant is consuming and rank them accordingly. If their rank is low, we will work with them through our sustainability team to discuss how to improve it," he explains. With over 400 retail partners pledging their support, The Exchange TRX is hopeful towards its ambitious goals. 
"Sustainability is not just about what we build, it's about the journey we go on with our partners post-opening as well. It's why we spend so much money on having the data upfront as we believe it's important to share it and help everyone grow and evolve together."
The Exchange TRX and TRX City Park will officially open on 29 November 2023 to the public. Follow them on Instagram and Facebook for the latest updates.
For more lifestyle news, head here.
| | |
| --- | --- |
| SHARE THE STORY | |
| Explore More | |