Throughout this month, brands and organisations are standing in solidarity with the global LGBTQ+ community through these important campaigns
June is Pride Month and what makes this year's celebrations (extra) important is that it has been 50 years since the Stonewall riots. If you're not familiar with the 28 June 1969 incident, it sparked what is now known as the LGBTQ rights movement. The Stonewall uprising happened when police raided the Stonewall Inn (a New York gay bar). It wasn't the first time, but patrons of the establishment had enough. No one likes to be harassed repeatedly, for any reason. A violent conflict and wide protest ensued as a result of the raid. Pride Month now exist because of the actions of the night—and everything that followed after until today. The zeitgeist of 2019 is relatively better for the LGBTQ+ community.
Every year for Pride Month, more brands don rainbows and equality signs, donate to LGBTQ+ causes and launch their own Pride-themed events and merchandise. The aim: to express their support. There is still a large chunk of the world population that can't deal with the idea of equality (or perhaps, just wrestling with their own demons). However, that doesn't diminish the many Pride Month campaigns that are executed creatively and well. Keep reading to find out some of our favourites from limited edition Pride collections to AR experience.
1. Bud Light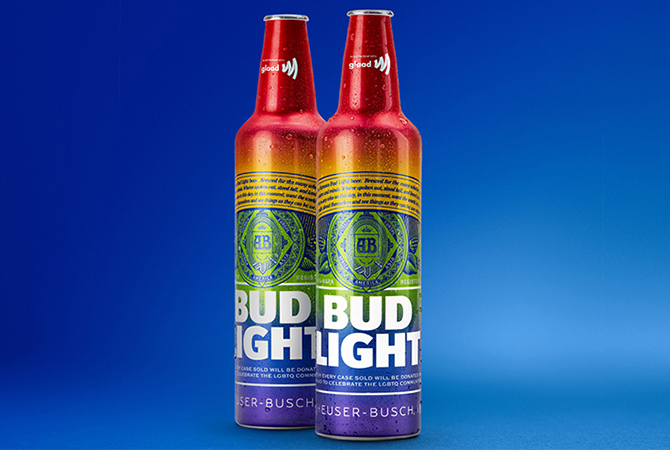 What better way to begin than with a brand that's been a staunch supporter of the LGBTQ+ community for two decades? Through their partnership with GLAAD, Bud Light has constantly been transparent with their support of the community. This Pride Month is no different. From 27 May to 30 June 2019, every $1 from the sale of each rainbow-coloured aluminium bottles will be donated to GLAAD (in the United States). "With the release of these new bottles, we hope to create something that everyone can feel proud to hold during Pride month", said Andy Goeler, Bud Light's vice president of marketing. In spite of their 20-year partnership, the limited edition bottles will be Bud Light's first-ever rainbow aluminium bottle to celebrate World Pride.
READ MORE: Check out the best rainbow-hued capsule collections here
2. Smirnoff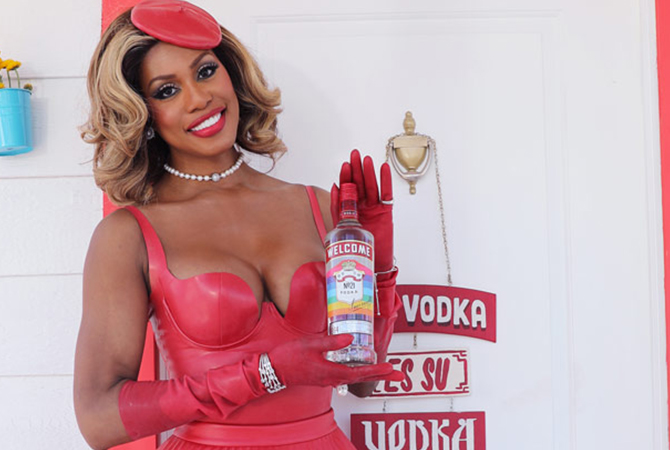 This year, Smirnoff is going big with the Welcome Home campaign, which will feature a digital video series, an immersive pop-up, limited edition Smirnoff bottles and a float at the New York Pride March on 30 June. Moreover, the brand has also partnered with Laverne Cox (Orange is the New Black), Alyssa Edwards from RuPaul's Drag Race, and Queer Eye's Jonathan Van Ness. "We are continuing to push for global equality through our new 'Welcome Home' campaign and our continued commitment to HRC (Human Rights Campaign)," said Jay Sethi, vice president. In celebration of Pride, Smirnoff has created two limited edition bottle designs and will hold a pop-up in New York with Jonathan Van Ness from 26 to 28 June. The pop-up will feature six rooms where Smirnoff will celebrate the history of the LGBTQ+ community. Bonus—these will definitely be Instagram-worthy! As for the bottles, they comprised the 'Welcome' bottle and the 'Love Wins' bottle. This is a celebratory welcome, indeed.
READ MORE: Why not have a look at some of the best Pride Month style?
3. Microsoft
Microsoft is teaming up with The Ally Coalition to create an immersive experience for Pride Month. The goal—to create a project where allies and members of the LGBTQ+ community will be able to share what Pride means to them. Furthermore, they are also supporting non-profits that are championing the LGBTQ+ community. That's important, really. The experience, called 'Feel The Pride', reinterprets the voices of the LGBTQ+ community in brilliant audiovisual displays. In addition to Microsoft's artificial intelligence, St. Vincent will be producing a score for the project. To get involved, all you have to do is hashtag #FeelThePride when you tweet and your message will be featured. How cool is that? In addition, you can also get Pride Surface Type cover and skin. The Pride Skin showcases the 16 flags of all the various identities within the pride community. Representation for the win!
READ MORE: These rainbow beauty looks take Pride to a whole new level
4. Kind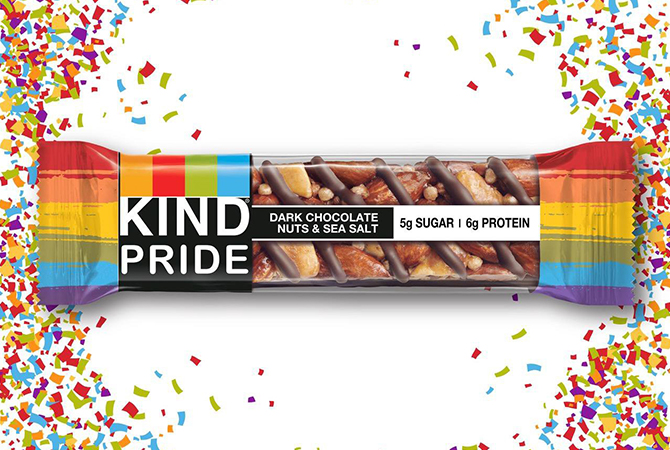 It would be hypocritical if a brand called Kind isn't, you know, kind. Fortunately, kindness is part of the brand's philosophy and that is apparent this Pride Month. With the launch of its Snack & Give Back Project, they are "hoping to direct more compassion to deserving groups and, in the process, elevate values like kindness and empathy," said Daniel Lubetzky, founder and CEO of Kind. Special label bars—Kind's Dark Chocolate and Sea Salt bars to be exact—will show Kind Pride and sport a rainbow sleeve. Oh, how vibrant! It is also essential to note that 100 percent of proceeds from the Kind Pride bars go to the Ali Forney Center, which will help in protecting and empowering homeless LGBTQ+ youth. Food is love. Food that supports love for all? Even lovelier.
READ MORE: These are the male beauty vloggers you should know
5. Playboy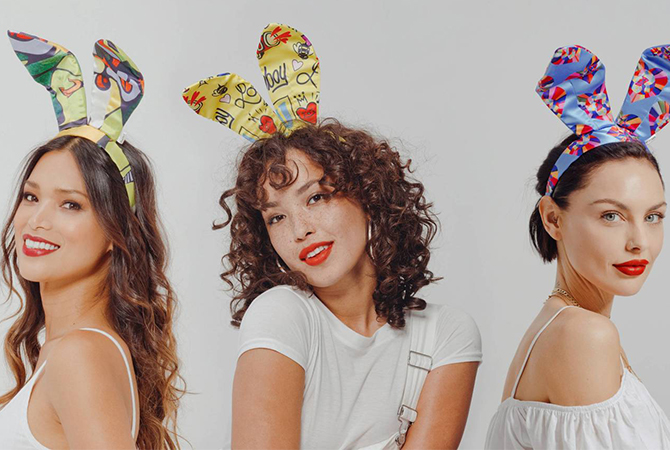 This iconic brand's support for the LGBTQ+ community can be traced back to 1969, when they made public a reader's 'Letter to the Editor' that highlighted the dangers of conversion therapy. Hence, it is in the brand's DNA to advocate sexual freedom. The Pride Is Good campaign aims to end conversion therapy across the United States (still legal in more than 30 states) by supporting The Trevor Project's 50 Bills 50 States initiative, which you should read more about here. What else is Playboy doing this Pride Month? The brand commissioned seven queer artists to recreate the iconic Bunny ears for a one-of-a-kind collection. Playboy's mission isn't just limited to the United States, however, as they aim to help end conversion therapy everywhere in the world.
READ MORE: This was what Instagram did for Pride Month
6. Google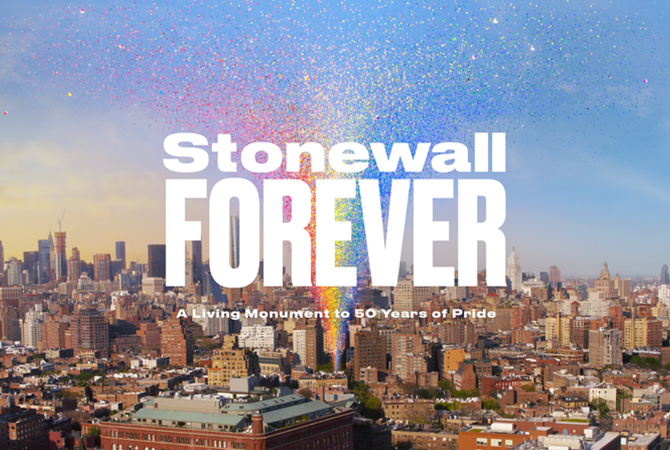 You know a brand or a company is iconic when its name goes from a noun to a verb. Google is a clear example. In partnership with The Lesbian, Gay, Bisexual & Transgender Community Center and the National Park Service, Google created a digital monument to pay homage to the 50th anniversary of the Stonewall riots and the gay rights movement that started after. This AR experience is smartphone-based and showcases the story of the riots. Those in New York can just download the Stonewall Forever app and scan their surroundings with smartphone cameras. What does that do? Rainbow explosion, literally. A multitude of rainbow-coloured particles will appear digitally. According to William Floyd, Google's director of external affairs, "the fight for LGBTQ+ rights is an ongoing one and Stonewall Forever seeks to tell that story". It is important for household brands to use their platform wisely with the influence that they possess, and it's encouraging that Google is not holding back on their support for equality.
READ MORE: Rainbow sushi, nuff said
7. Just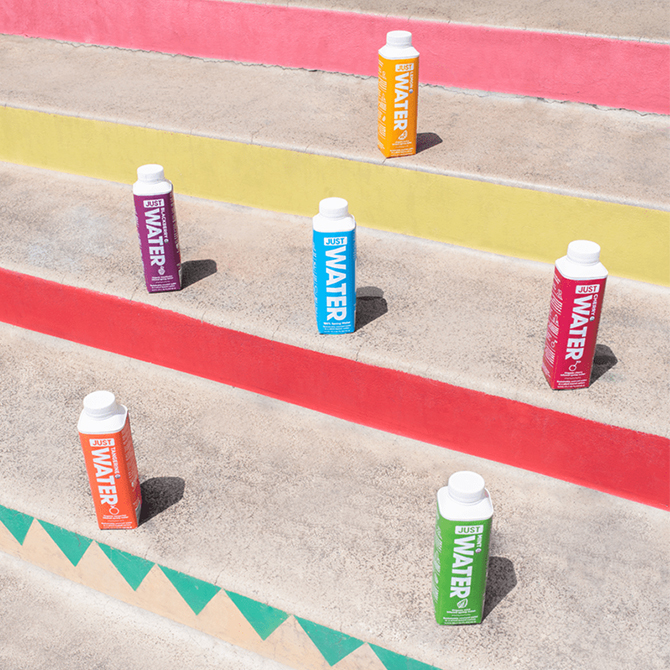 You might not have heard of this brand, but did you know that Just is a water company started by Jaden Smith? Yes, that Jaden Smith. For this Pride Month, Just launched three new flavours in mint, cherry, and blackberry. If you're wondering, the trio completes the "Just infused rainbow"—including the brand's signature plain water, as well as tangerine and lemon flavours. In addition to releasing new flavours, Just will also be providing free reusable water bottles and water-refilling during the Pride March in New York.
READ MORE: Heading to a Pride march? Why not wear one of these wearables?
There are obviously way more examples out there. Brands are going all out this Pride Month. The fight for the LGBTQ+ rights might still have a long way to go. Even when an increasing number of nations are decriminalising homosexuality or legalising same sex marriage, the community needs allies. It is encouraging for anyone, within the community or otherwise, to witness the outpouring of support and love for equality. After all, love is love, and love wins. What are your thoughts on the Pride Month campaigns?