From the same people who started The World's 50 Best Restaurants and Asia's 50 Best Restaurants comes Asia's 50 Best Bars. For this ranking, almost 200 industry experts from across the region were handpicked to vote for their top picks from a large and eclectic pool of bars (read: 14 cities in 10 countries).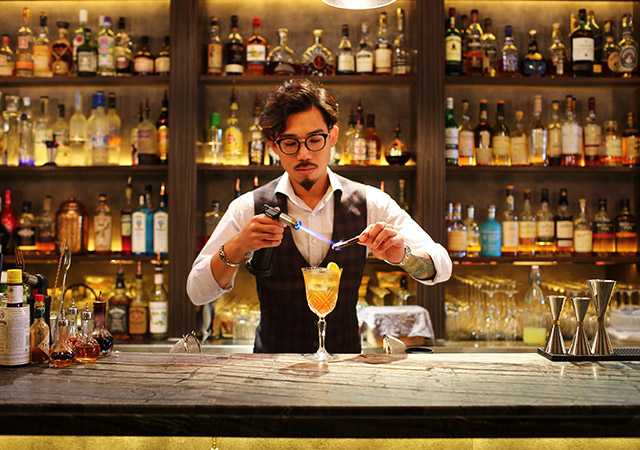 The winners list this year sees a whopping 18 new entries and for the second year in a row, Singapore takes the lead in Asia's dynamic drinking scene. Firstly, the country owns the newly crowned Best Bar in Asia 2017—Manhattan—and boasts 13 bars in the ranking. Hong Kong has 12 in the list.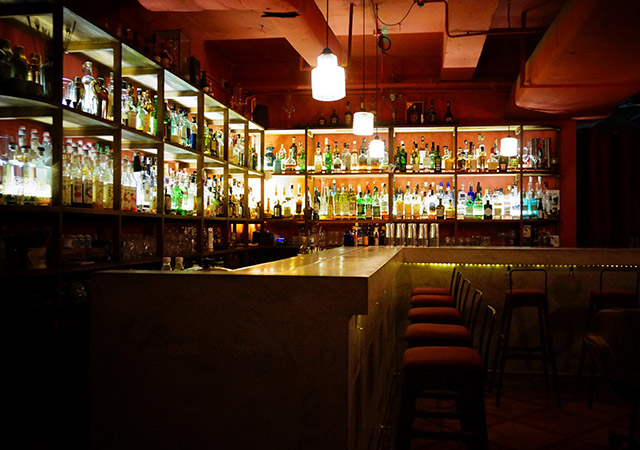 Malaysia's Omakase + Appreciate also made it to the list at No. 41, representing the country alone thus also claiming the award of Best in Malaysia. Check out the full winners list of Asia's 50 Best Bars 2017 below.
| | | | | |
| --- | --- | --- | --- | --- |
| Rank | Bar Name | City | Country | Award |
| 1 | Manhattan | Singapore | Singapore | Asia's Best Bar/Best in Singapore |
| 2 | Speak Low | Shanghai | China | Best in China |
| 3 | High Five | Tokyo | Japan | Best in Japan |
| 4 | 28 HongKong Street | Singapore | Singapore | |
| 5 | Indulge Experimental Bistro | Taipei | Taiwan | Highest New Entry/Best in Taiwan |
| 6 | Operation Dagger | Singapore | Singapore | |
| 7 | Quinary | Hong Kong | China | |
| 8 | Stockton | Hong Kong | China | Highest Climber |
| 9 | The Union Trading Company | Shanghai | China | |
| 10 | Lobster Bar | Hong Kong | China | |
| 11 | Tippling Club | Singapore | Singapore | |
| 12 | Atlas | Singapore | Singapore | New Entry |
| 13 | The Bamboo Bar @ Mandarin Oriental Bangkok | Bangkok | Thailand | Best in Thailand |
| 14 | Gibson | Singapore | Singapore | |
| 15 | Alice Cheongdam | Seoul | South Korea | Best in South Korea |
| 16 | The Pontiac | Hong Kong | China | |
| 17 | Employees Only Singapore | Singapore | Singapore | New Entry |
| 18 | Backstage Cocktail Bar | Bangkok | Thailand | New Entry |
| 19 | Sober Company | Shanghai | China | New Entry |
| 20 | Native | Singapore | Singapore | New Entry |
| 21 | Jigger & Pony | Singapore | Singapore | |
| 22 | Bar BenFiddich | Tokyo | Japan | |
| 23 | The Curator Coffee & Cocktails | Manila | Philippines | Best in Philippines |
| 24 | Zuma | Hong Kong | China | |
| 25 | Bar Orchard Ginza | Tokyo | Japan | |
| 26 | 8 1/2 Otto e Mezzo Bombana | Hong Kong | China | New Entry |
| 27 | Charles H | Seoul | South Korea | |
| 28 | Bar Trench | Tokyo | Japan | |
| 29 | D.Bespoke | Singapore | Singapore | |
| 30 | Nutmeg & Clove | Singapore | Singapore | New Entry |
| 31 | Star Bar | Tokyo | Japan | |
| 32 | Le Chamber | Seoul | South Korea | |
| 33 | Janes & Hooch | Beijing | China | |
| 34 | Q&A Bar | Bangkok | Thailand | |
| 35 | The Other Room | Singapore | Singapore | New Entry |
| 36 | Lamp Bar | Nara | Japan | New Entry |
| 37 | Aer Bar & Lounge | Mumbai | India | Best in India, New Entry |
| 38 | Sugarhall | Singapore | Singapore | |
| 39 | East End | Taipei | Taiwan | New Entry |
| 40 | Vesper | Bangkok | Thailand | |
| 41 | Omakase + Appreciate | Kuala Lumpur | Malaysia | Best in Malaysia |
| 42 | The Chinnery | Hong Kong | China | New Entry |
| 43 | Potato Head Beach Club | Bali | Indonesia | Best in Indonesia, New Entry |
| 44 | Bar D.Still | Seoul | South Korea | |
| 45 | ABV | Makati | Philippines | |
| 46 | Teens of Thailand | Bangkok | Thailand | |
| 47 | Keepers | Seoul | South Korea | New Entry |
| 48 | Dr. Fern's Gin Parlour | Hong Kong | China | New Entry |
| 49 | Club Boys Saloon | Taipei | Taiwan | New Entry |
| 50 | The Night Rooster | Bali | Indonesia | New Entry |
Related stories:
Out and about: New bars to check out around town
Cool cocktails: 6 interesting bars to check out in KL
Malaysian-inspired cocktails you can make at home by local bars
| | |
| --- | --- |
| SHARE THE STORY | |
| Explore More | |