Drink to Malaysia's 59 years of independence with these refreshing and tasty cocktails that you can make at home
The end of August also signifies an important date for every Malaysian: our National Day. This year, Malaysia is celebrating 59 years of independence and we believe that's something we should all drink to. We approached some of the hottest bars in KL (we've featured them in our list of new bars to check out as well as interesting cocktails bars around) to share a recipe for a Malaysian-inspired cocktail.
Lychee No. 3 by PS150
Ingredients
45ml London Dry Gin
15ml Giffard Lychee Liqueur*
15ml Monin Litchi Syrup
15ml fresh lime juice
0.5cm ginger flower (bunga kantan)
*for other lychee liqueurs like Bols or Joseph Cartron, reduce the quantity to 10ml.
Glassware
Coupe/Champagne saucer
Garnish
Lychee fruit and dehydrated ginger flower petal
Method
1. Add ginger flower and lime juice into the shaker to muddle.
2. Pour in the rest of the ingredients.
3. Give a long hard shake.
4. Double strain with fine strainer into glass.
Dark & Stormy by Fuego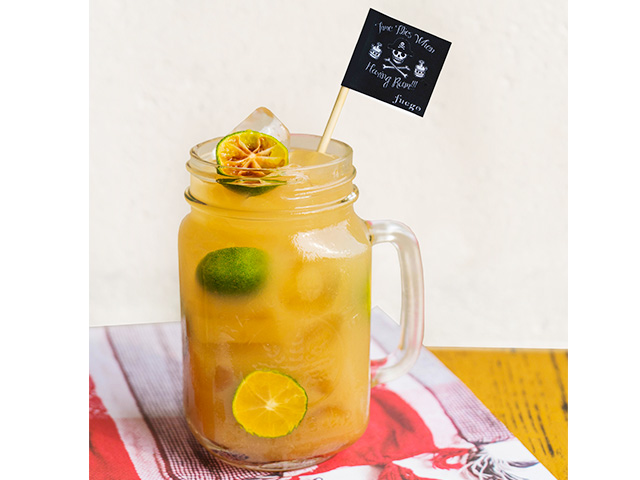 Ingredients
45 ml aged rum
15 ml fresh lime juice
15 ml gula melaka syrup
3 calamansi (squeeze and drop)
Method
1. Start with loads of ice (into a cocktail mixer).
2. Mix all the ingredients and shake well.
3. Pour into a glass and add more ice.
4. Top up with ginger beer.
5. Garnish with half calamansi and a straw.
Bunga Raya by Lou Shang Bar & Cafe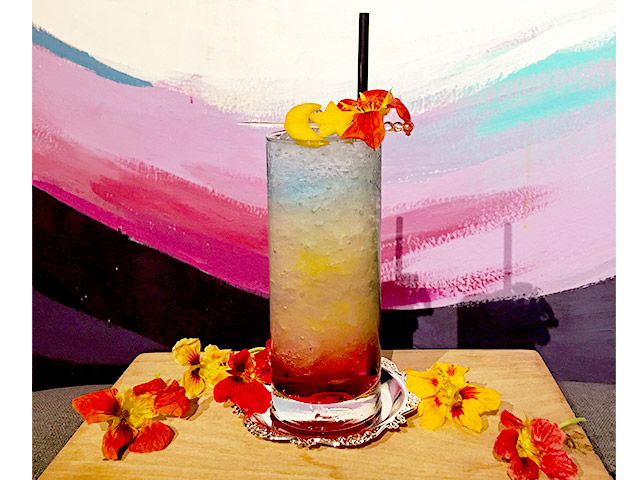 Ingredients
5ml hibiscus syrup
30ml pineapple juice
15ml blue Curacao
15ml calamansi (limau kasturi) juice
Half teaspoon asamboi powder
2 dashes of Angostura Bitters
45ml Sailor Jerry's Spiced Rum
Garnish with edible flowers and orange peel

Method
1. Fill a tall glass with crushed ice.
2. Pour in the hibiscus syrup, then the pineapple juice.
3. Shake the remaining ingredients and pour into the glass.
4. Garnish with edible flowers and an orange peel.
Alternative
For a simpler and less colourful version, omit the hibiscus syrup and use normal Curacao or Cointreau instead of blue Curacao. Shake all ingredients and strain into a tall glass filled with crushed ice.
Related stories:
Guilt-free fun: 5 Low-calorie cocktails
Out and about: New bars to check out around town
Cool cocktails: 6 interesting bars to check out in KL