The awards ceremony for The World's 50 Best Restaurants 2017 has just taken place in Melbourne and the winners list is out
There's no need to argue and there's no need to contemplate on where is the No. 1 restaurant in the world—although everyone is entitled to their own opinion—as The World's 50 Best Restaurant Awards has just unveiled its 2017 ranking list and claiming the top spot is Eleven Madison Park in New York. 
Their charm? An enhanced fine dining experience with a sense of fun, blurring the line between the kitchen and dining room. Their inspiration for the multi-course seasonal tasting? The city's rich history and culinary traditions. Housed in an art deco building that overlooks New York's Madison Park, it is the brainchild of Will Guidara and Swiss-born chef Daniel Humm. 
Eleven Madison Park's win doesn't come as much of a surprise as it has slowly been making its way up the list since it debuted at No. 50 in 2010 and rose to No. 3 just last year. It additionally earned the title of The Best Restaurant in North America.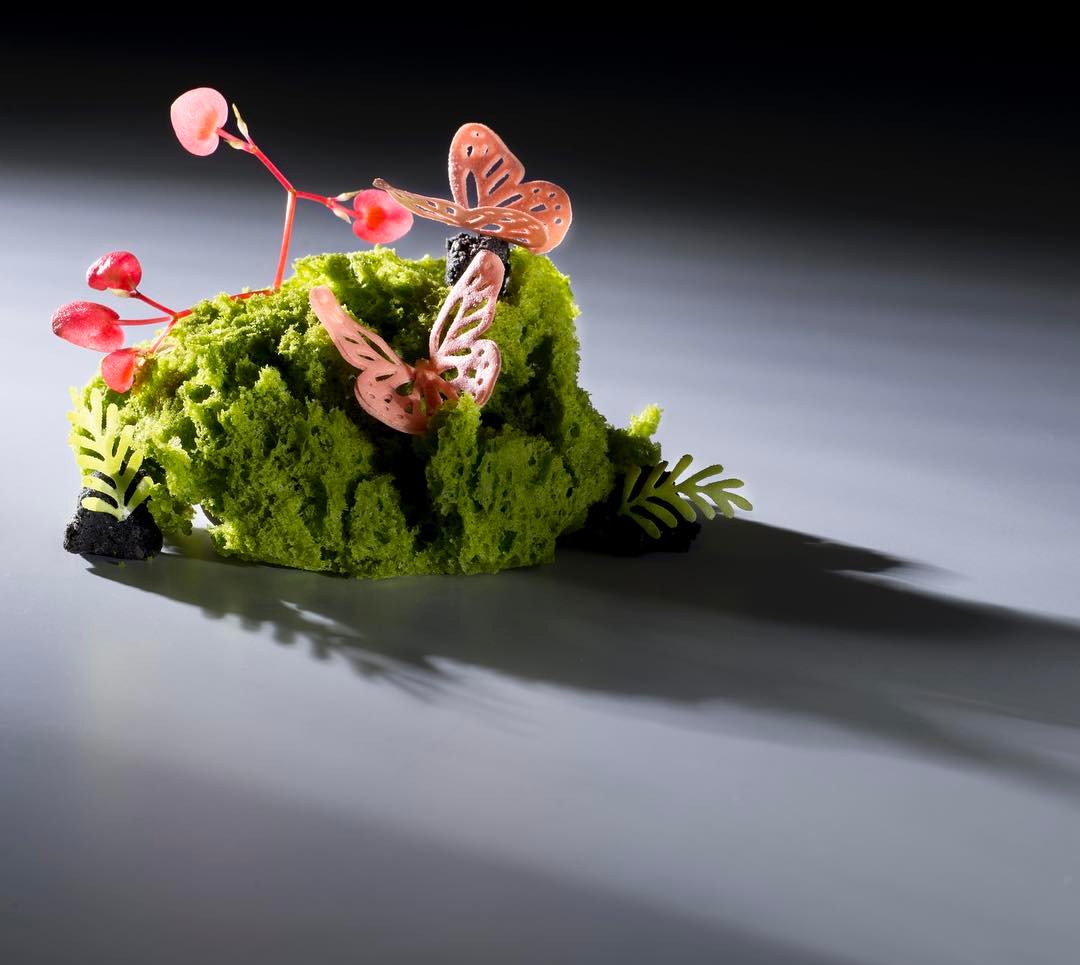 Seven of The World's 50 Best Restaurants are in Asia. Gaggan in Bangkok is at No. 7 but in the whole continent of Asia, it is at No. 1 for the third year running. The rest are: Singapore's Restaurant André (No. 14), Tokyo's Narisawa (No.18), Hong Kong's Amber (No.24), Bangkok's Nahm (No.28) and Shanghai's Ultraviolet by Paul Pairet (No.41). And Den in Tokyo which snagged 2016's Miele One To Watch Award. 
The winner of The World's Best Restaurant 2016 was Osteria Francescana in Modena, Italy which dropped to No. 2 this year but retained its title as The Best Restaurant in Europe. Here's the rest of the winners list:
Best Female Chef: Ana Roš (Hiša Franko, Slovenia)
Best Pastry Chef: Dominique Ansel (Dominique Ansel Bakery, NYC)
Lifetime Achievement Award: Heston Blumenthal (The Fat Duck, UK)
One to Watch: Disfrutar (Barcelona, Spain)
Sustainable Restaurant Award: Septime (Paris)
Chef's Choice Award: Virgilio Martinez (Central, Lima)
Art of Hospitality Award: El Celler de Can Roca (Girona, Spain)
World's 50 Best Restaurants:
1. Eleven Madison Park (New York City), Chef Daniel Humm
2. Osteria Francescana (Modena, Italy), Chef Massimo Bottura
3. El Celler de Can Roca (Girona, Spain), Chef Joan Roca
4. Mirazur (Menton, France), Chef Mauro Colagreco
5. Central (Lima), Chef Virgilio Martinez, Pia Leon
6. Asador Etxebarri (Axpe, Spain)
7. Gaggan (Bangkok)
8. Maido (Lima)
9. Mugaritz (Errenteria, Spain)
10. Steirereck (Vienna, Austria)
11. Blue Hill at Stone Barns (Pocantico Hills, New York)
12. L'Arpège (Paris)
13. Alain Ducasse au Plaza Athénée (Paris)
14. Restaurant Andre (Singapore)
15. Piazza Duomo (Alba, Italy)
16. D.O.M. (São Paulo)
17. Le Bernardin (New York City)
18. Narisawa (Tokyo)
19. Geranium (Copenhagen)
20. Pujol (Mexico City)
21. Alinea (Chicago)
22. Quintonil (Mexico City)
23. White Rabbit (Moscow)
24. Amber (Hong Kong)
25. Tickets (Barcelona)
26. The Clove Club (London)
27. The Ledbury (London)
28. Nahm (Bangkok)
29. Le Calandre (Rubano, Italy)
30. Arzak (San Sebastian, Spain)
31. Alléno Paris au Pavillon Ledoyen (Paris)
32. Attica (Melbourne)
33. Astrid y Gastón (Lima)
34. De Librije (Zwolle, Netherlands)
35. Septime (Paris)
36. Dinner by Heston Blumenthal (London)
37. Saison (San Francisco)
38. Azurmendi (Larrabetzu, Spain)
39. Relae (Copenhagen)
40. Cosme (New York City)
41. Ultraviolet by Paul Pairet (Shanghai)
42. Boragó (Santiago, Chile)
43. Reale (Castel Di Sangro, Italy)
44. Brae (Birregurra, Australia)
45. Den (Tokyo)
46. L'Astrance (Paris)
47. Vendôme (Cologne, Germany)
48. Restaurant Tim Raue (Berlin)
49. Tegui (Buenos Aires)
50. Hof Van Cleve (Kruishoutem, Belgium)
Wait, so how are the votes decided and who are the voters for this list? Now in its 15th year, The World's 50 Best Restaurants list is created from the votes of The World's 50 Best Restaurants Academy which features an influential group of over 1,000 international leaders in the culinary community - food writers, critics, chefs, restauranteurs and highly regarded 'gastronomes'. You can  find out more about them on their website.
Related stories:
5 Best Michelin star restaurants you have to visit in Paris
Dining in the Sydney Opera House at a place called Bennelong Restaurant
This restaurant won the 'Miele One to Watch' award 2017 by World's 50 Best Restaurants