Food + Drink
The RuMa's Executive Chef Mandy Goh shows love for Asian flavours in a tantalising new menu
Contemporary and creative
All images are courtesy of the hotel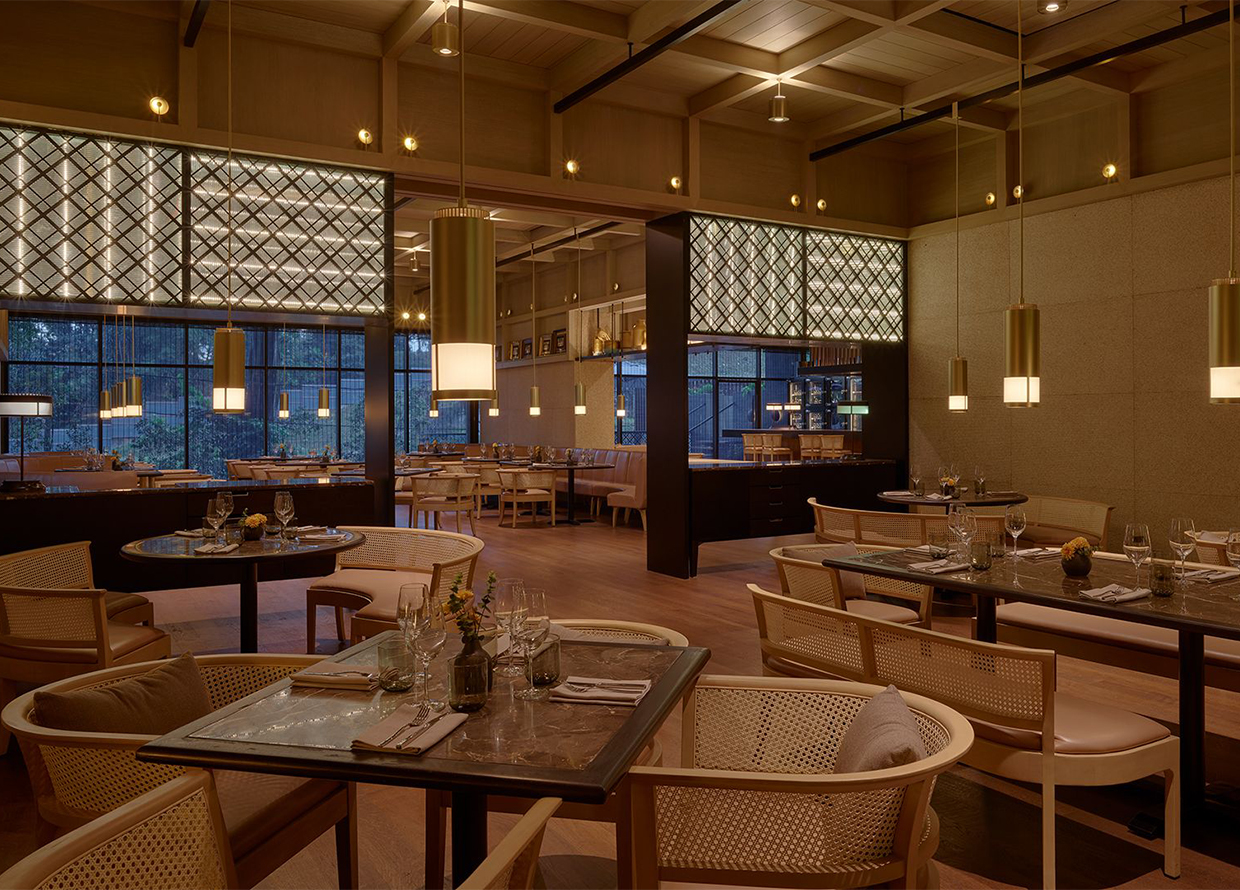 With so many culinary talents and experiences here in Kuala Lumpur—from quaint little cafes to luxury hotel dining and Michelin-starred restaurants—picking places to dine at is an arduous task. However, if you're looking for comfort Asian food with a spectacular European twist this festive Lunar New Year break, we've just the recommendation.
It's been just several months since Chef Mandy Goh's appointment as the Executive Chef at The RuMa Hotel and Residences, and it's exciting to see her infuse her wealth of experience with the dishes at the hotel's signature restaurant, Atas—located on the mezzanine floor, just above the grand spiral staircase. The foundation of her cuisine philosophy lies in her imaginative style, enriched by her love for discovering the alchemy of flavours and ingredients, and this is evident in the quality of the menus she puts together.
This year, Chef Goh evolves the Atas journey with an irresistible invitation to reconnect with the richness of classic Asian flavours and giving it a modern twist in the Cultural Heritage Set Menu—one of three seasonal presentations introduced just this year. Have a peek at some of the spectacular dishes below.
Japanese Squid Kerabu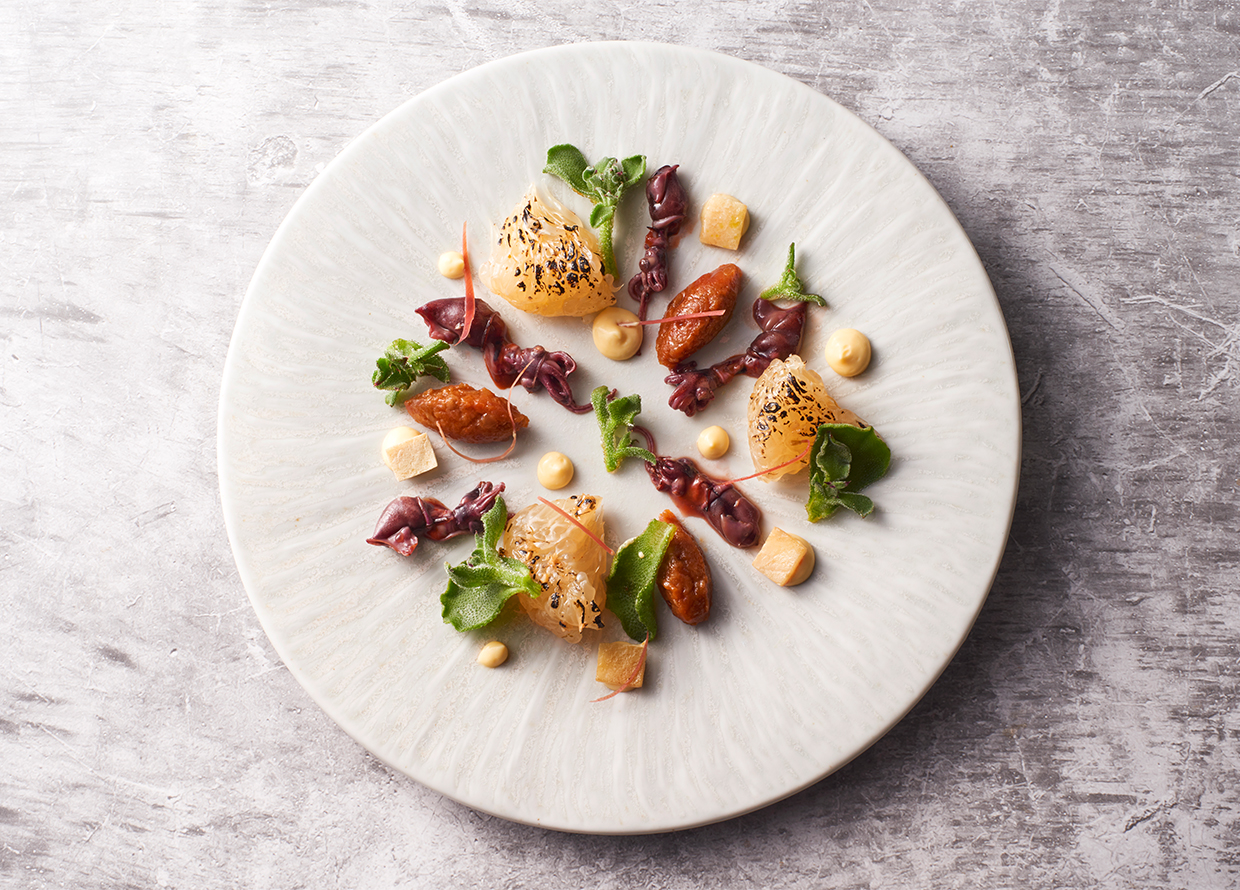 This is a refreshing starter to kick off the course. Typically known as a Malay side dish or salad, Chef Goh breathes new life into the kerabu by combining the sweet and tangy taste of caramelised pomelo and umbra vinaigrette with ice plant, a touch of mandarin, 48-hours salted duck egg yolk and mint. A definite feast for the tastebuds.
Asam Pedas Risotto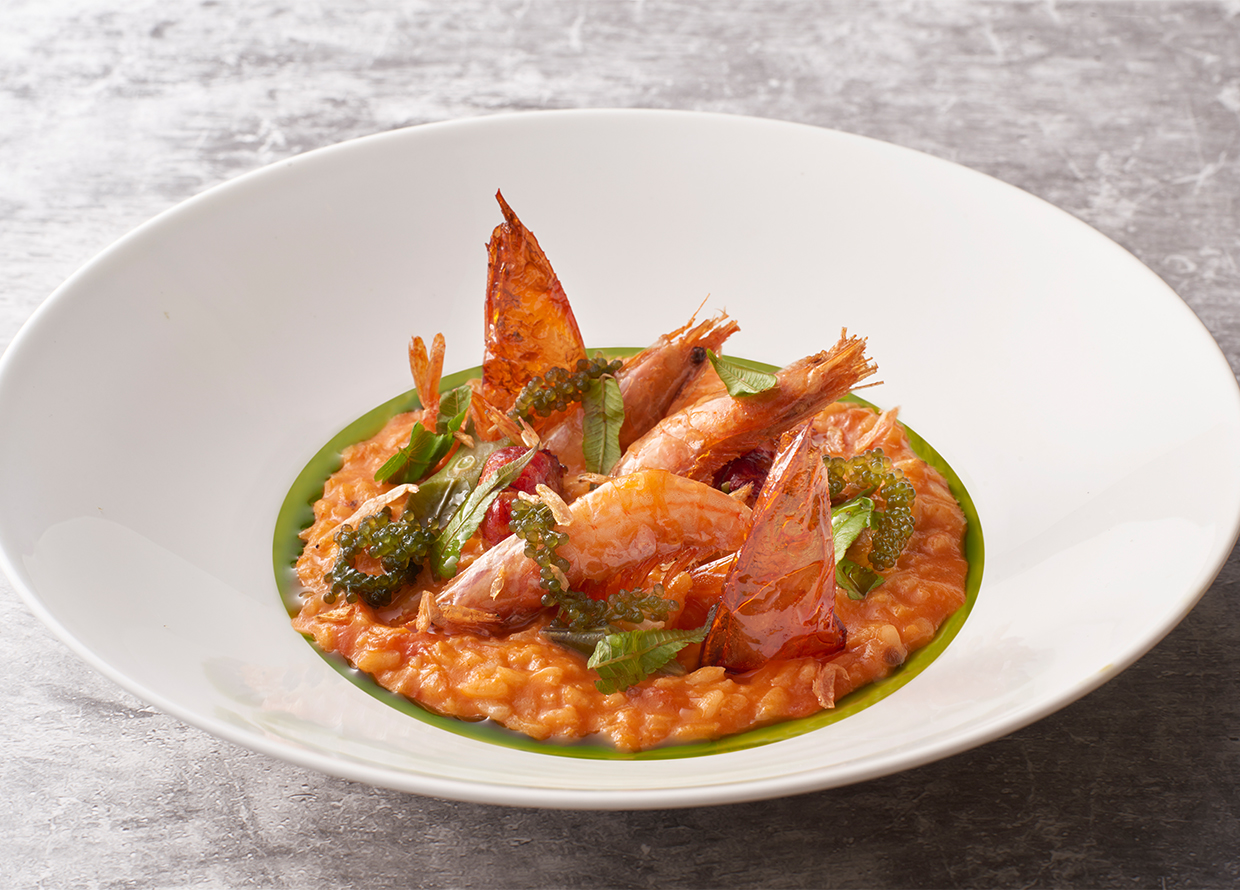 Chef Goh's signature Asam Pedas Risotto fuses the hearty Italian dish with the beautiful and distinctive flavour of the local, sour and spicy fish stew. Combining blue belly shrimp, paku pakis, winged beans, purple beans and ulam with buttery and cheesy rice, the creamy, warm flavours this dish creates are simply sublime. Diners also have the option to upgrade their protein to grilled coral lobster with an additional price of RM90.
Heirloom Carrot Nutmeg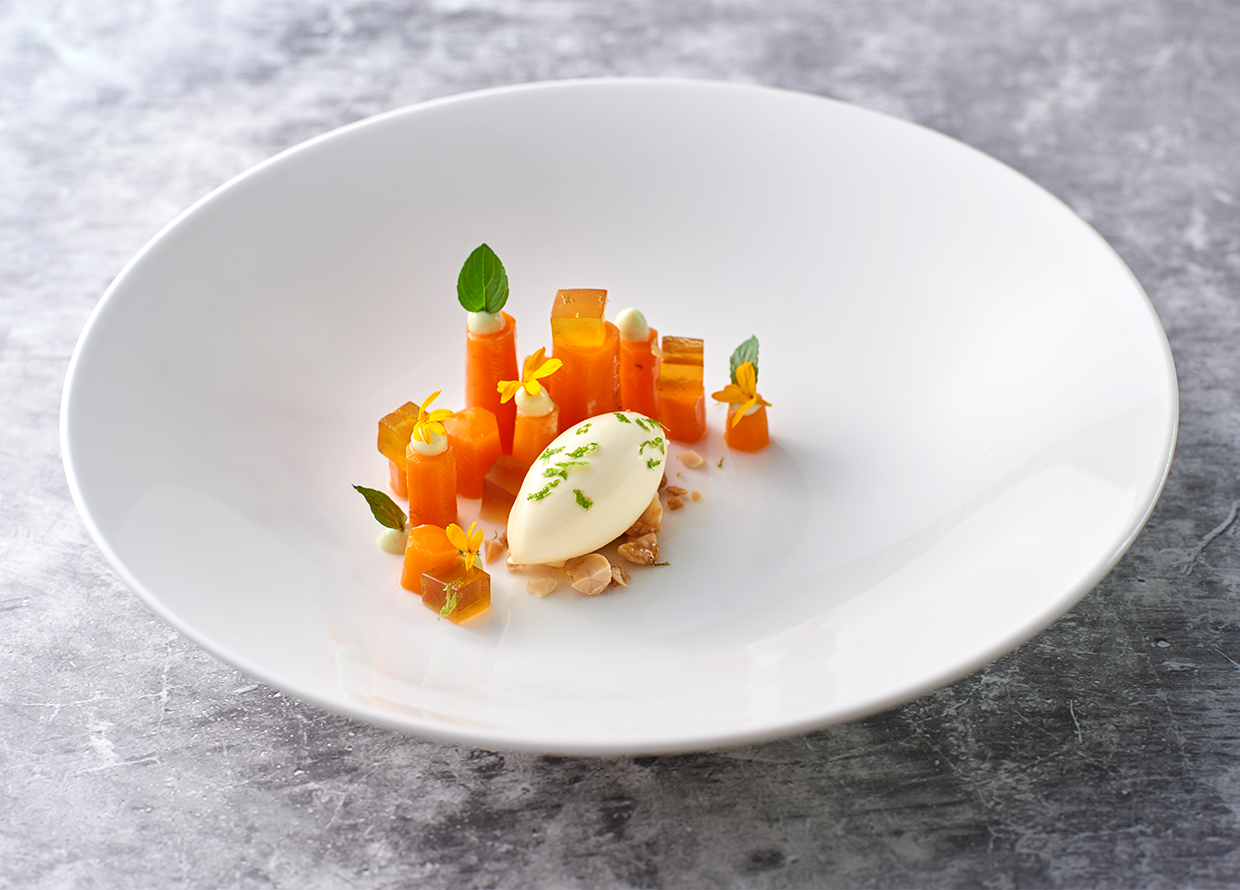 You'll find that this is the perfect ending to the course with its velvety cream texture and the aromatic flavour of nutmeg ice cream, fused with coconut cream and the earthy taste of heirloom carrots. It's definitely worth loosening your belt for.
The Cultural Heritage Menu is priced at RM450. See the full menu here.
For more articles on food and dining, click here.
| | |
| --- | --- |
| SHARE THE STORY | |
| Explore More | |