With unique and state-of-the-art therapies—such as Touch Therapies—The RuMa Hotel and Residences' UR SPA is ready to be your urban sanctuary once again beginning 4 August 2020. Here's your chance to win that experience for yourself!
The past few months have been unprecedented (no) thanks to the COVID-19 pandemic. Countries were on lockdown and everyday life as we know it turned into an unfamiliar reality. Closer to home, Malaysia saw the enforcement of the Movement Control Order (MCO) on 18 March 2020 to curb and control the spread of the novel coronavirus. This saw hotels in KL (and all over the country) shutting temporarily in adherence to MCO, including The RuMa Hotel and Residences. Well, the good news is that The RuMa Hotel and Residences is ready to welcome you back into their urban sanctuary in the heart of KL.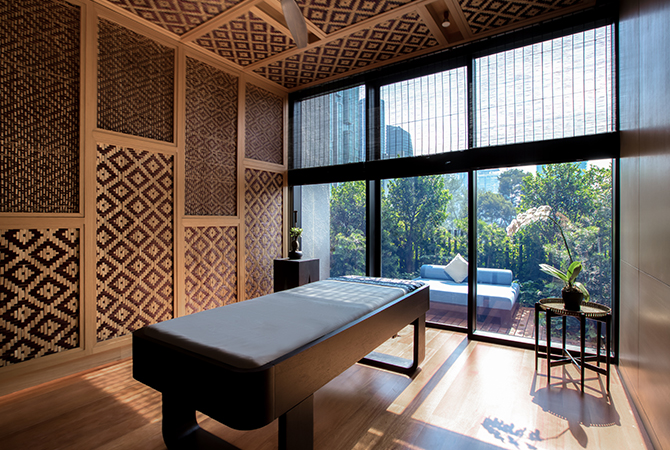 The first of their services that you can enjoy is their UR SPA. With spas now permitted to operate during the Recovery Movement Control Order (RMCO), The RuMa Hotel and Residences has decided to open its doors for dining and wellness patrons on 4 August to facilitate the reopening process. What better time to truly take a break and treat yourself (and loved ones) to a well-deserved rejuvenating spa session. You know you want (and need) to. 
Psst... Keep reading to find out how you can win yourself (and a lucky loved one) a pampering session in our giveaway below!
In case you were wondering, room bookings are now available for arrivals from 28 August.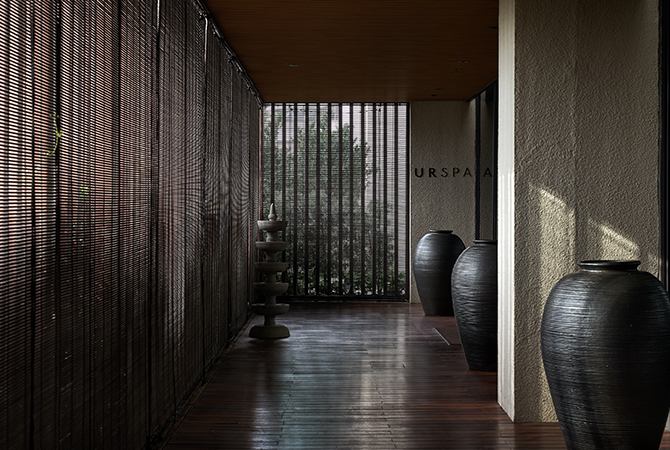 You might have previously read our staycation review of The RuMa Hotel and Residences (and how convenient its location is) or perhaps dined at its restaurant ATAS Modern Malaysian Eatery. If so, you might be familiar with the hotel's signature style of embracing the emotional, aesthetic quality and local context, synonymous with its parent company Urban Resort Concepts's vision. Their UR SPA is no different. Placing emphasis on guests' needs, it's a sanctuary that offers tailor-made therapies. Developed using creators of science-based conscious formulas (Comfort Zone), their supercharged treatments can thus be tailored to the individual's schedule for targeted, optimal results.
UR SPA offers a wide range of innovative and result-driven therapies—so much so that you'll be spoilt for choice. To help you decide, however, we would highly recommend their Touch Therapies, one of the signature treatments where the healing benefits of touch are maximised to enhance your sense of self and well-being. That being said, there are ten different touch therapies to choose from, and here are some of the popular ones you need to try: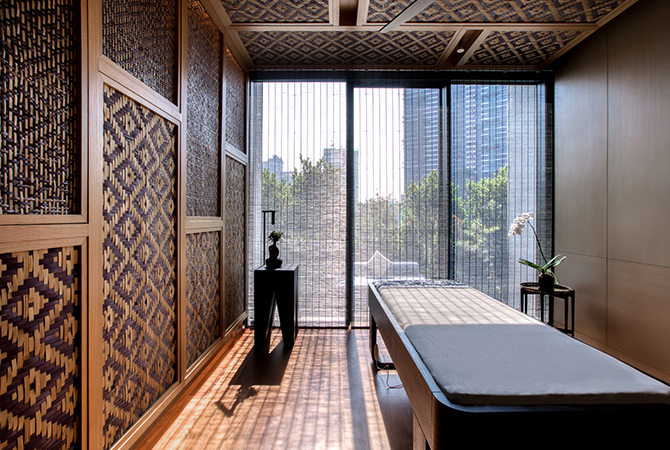 1) Pro-Sleep Massage
For the ultimate relaxation, the Pro-Sleep Massage will activate three main sensorial pathways—olfactive, tactile, and hearing—while combining a blend of essential oils, bespoke Tranquility Sound, Ayurvedic, and Indonesian Sea Malay modalities. Soft brushes will also be used to gently guide your way to achieve a quiet and peaceful state of mind and body.
Price: RM490 (60 minutes)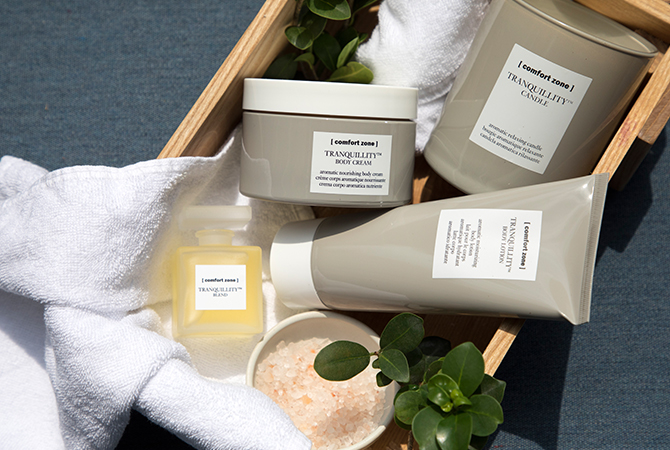 2) Dusun Inan Body Therapy
An award-winning treatment featuring a deep tissue massage derived from an age-old traditional therapy practised by a local tribe from Borneo, the Lotud Dusuns, that has since been passed down through generations. The story is that women in this rice-growing region learned the skills and techniques of massage to help reduce the aches from a day of hard work in the paddy fields. 
Price: RM390 (60 minutes)
3) Silat Stretch
If you're personally not a fan of using oil in your spa treatments or an active person who dabbles regularly in workouts or sports, this dry treatment could be the one for you. A dynamic treatment that combines expansion, stretching, mobilisation, and 'unfolds' based on the philosophy of Silat martial arts, which prioritises energy and movement, breathing, relaxation and healing.
Price: RM430 (60 minutes)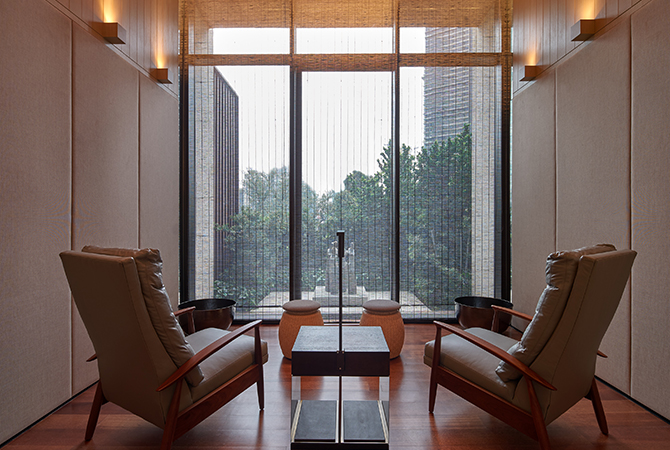 SPAS AND SOPS DURING RMCO
While spas are allowed to re-open throughout the course of RMCO, take note that there is a maximum time limit of 60 minutes for treatments. Fret not! In addition to Touch Therapies, UR SPA also offers other indulgent one-of-a-kind treatments such as exfoliations, envelopments, skin fitness facials and express treatments. Plus, UR Spa has some amazing re-opening specials on all Touch Therapies from 4 - 31 August 2020 (valid for treatments between 2pm and 5pm only).
As for SOPs, rest assured that The RuMa Hotel and Residences and UR SPA are operating to the latest standards of safety measures, all of which have been designed to constantly evolve and adapt. Rooms, equipment, and linens are changed after every treatment. Prior to body treatments, guests are required to shower. Moreover, therapists are equipped with face shields and personal protective equipment. These health and hygiene protocols at the hotel demonstrate their commitment to the health and well-being of guests.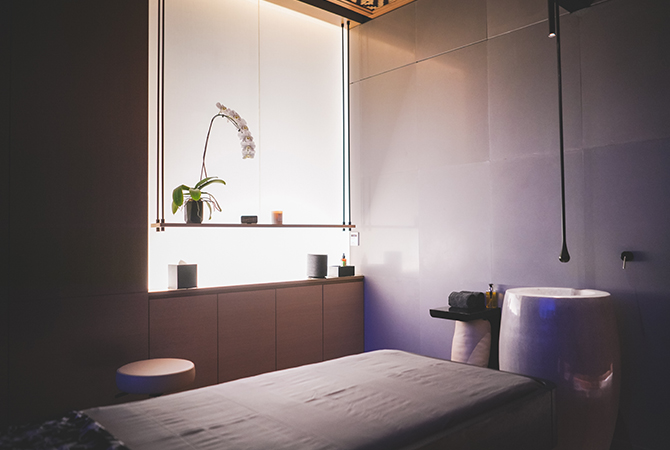 For more information about The RuMa Hotel and Residences and UR SPA, visit this website.
GIVEAWAY ALERT!
Can't wait to unwind with the perfect spa session? Here's your chance to indulge in the best therapies UR SPA has to offer. Three lucky winners can experience the Dusun Inan Body Therapy for two persons worth RM780 each!
The giveaway is now closed. Congratulations to the following winners:
The RuMa Hotel & Residences - UR SPA
Kimberley Wong - 1 x Dusun Inan Body Therapy for two persons
Carol Lee - 1 x Dusun Inan Body Therapy for two persons
Isaac Cheah  - 1 x Dusun Inan Body Therapy for two persons
All you have to do is:
Hit the "Like" button and "Follow" BURO Malaysia's Facebook Page
Follow BURO Malaysia's Instagram
Fill up the giveaway form below
Terms & Conditions
The giveaway runs from Today, 4 August 2020 till Sunday, 16 August 2020. Winners will be announced on Monday, 17 August 2020 on this page. By joining this giveaway, you will be automatically subscribed to our BURO Malaysia e-newsletter. Other terms and conditions apply*.

1. Employees of BURO Malaysia and its related corporations ("Indochine Media Ventures") or BURO Malaysia partners and/or sponsors for the giveaway (if applicable), and their immediate family members (including spouses, children, parents, brothers and sisters) are not eligible to participate in the giveaway.
2. Winner of this giveaway is chosen at random.
3. This giveaway is organised by BURO Malaysia (hereinafter referred to as the 'Organiser').
4. The prizes for this giveaway are neither exchangeable for cash nor transferable.
5. All persons ('Participants') taking part in this giveaway agree that these rules shall be binding on them, and that the entries in this giveaway, including their name and likeness, may be used without restriction in any future publicity material by the Organiser.
6. The Organiser reserves the right to amend these rules or terminate the giveaway at any time at its sole and absolute discretion. All decisions made by the Organiser under these rules shall be final and no discussion or correspondence will be entertained. The Organiser may, but is not required to, justify any decisions relating to this giveaway.
7. The Participant acknowledges that the interest and good reputation of the Organiser are of paramount importance. The Organiser reserves the right to disqualify a Participant from the giveaway, or to withdraw the prize if it is believed the Participant is in breach of its obligations under the rules. The Participants shall not by act or omission, directly or indirectly bring the Organiser into disrepute.
8. All entries are sent at the risk of the Participants and in the event that there are technical difficulties experienced arising out of the internet or from any associated equipment or internet security is compromised, the Organiser may at its sole and absolute discretion disqualify the entire entry and shall not accept any liability doing so.
9. Giveaway entries may only be submitted via the stated medium of communication.
10. This giveaway is open to anyone above 18 years old.
11. Each entry must be completed in full. The Organiser reserves the right to disqualify any incomplete entries in its sole and absolute discretion.
12. Participants shall only submit one entry and multiple entries of the same shall be treated as 'spam' and shall be ignored.
13. Incomplete entries will be deemed void.
14. Winners will be notified by email.
15. Uses of 'aliases' shall be considered a form of deception and are prohibited.
16. The winner must produce their original IC / passport with legible IC / passport number in order to claim the prize. The winner may also be required to produce additional original proof of identity at the discretion of the Organiser.
17. All Prizes are accepted entirely at the risk of the winner, and the Organiser excludes all warranties in connection with the prize to the extent permitted by law.
18. All Participants release from, and indemnify the Organiser, its agencies, sponsors and representatives against, all liability, cost, loss or expense arising out of acceptance of any prize or participation in the giveaway including (but not limited to) personal injury and damage to property and whether direct or consequential, foreseeable, due to some negligent act or omission or otherwise.
19. All personal particulars furnished are meant for identification purposes and will not be sold or given to any third parties. In the case of giveaways, our partners may wish to offer you services which require your personal particulars. These specific requests will be expressly stated within relevant giveaways, with a choice to opt out.
20. Inability to contact the winner by Friday, 21 August 2020 will result in disqualification and selection of an alternate winner.
21. Winners must collect their gifts from our office in Mont Kiara within 1 month of notification.
22. Prizes are final; no cash equivalent or alternative prize will be given. Prizes are non-transferable, non-exchangeable and strictly not for resale. If the winner is found to be selling the prize(s), the Organiser reserves the right to demand the return of the prize.