Food + Drink
Review: Nadodi's 'Nostalgia' menu offers fresh yet familiar South Indian flavours
Nomadic nostalgia
Photos: Nadodi and writer's own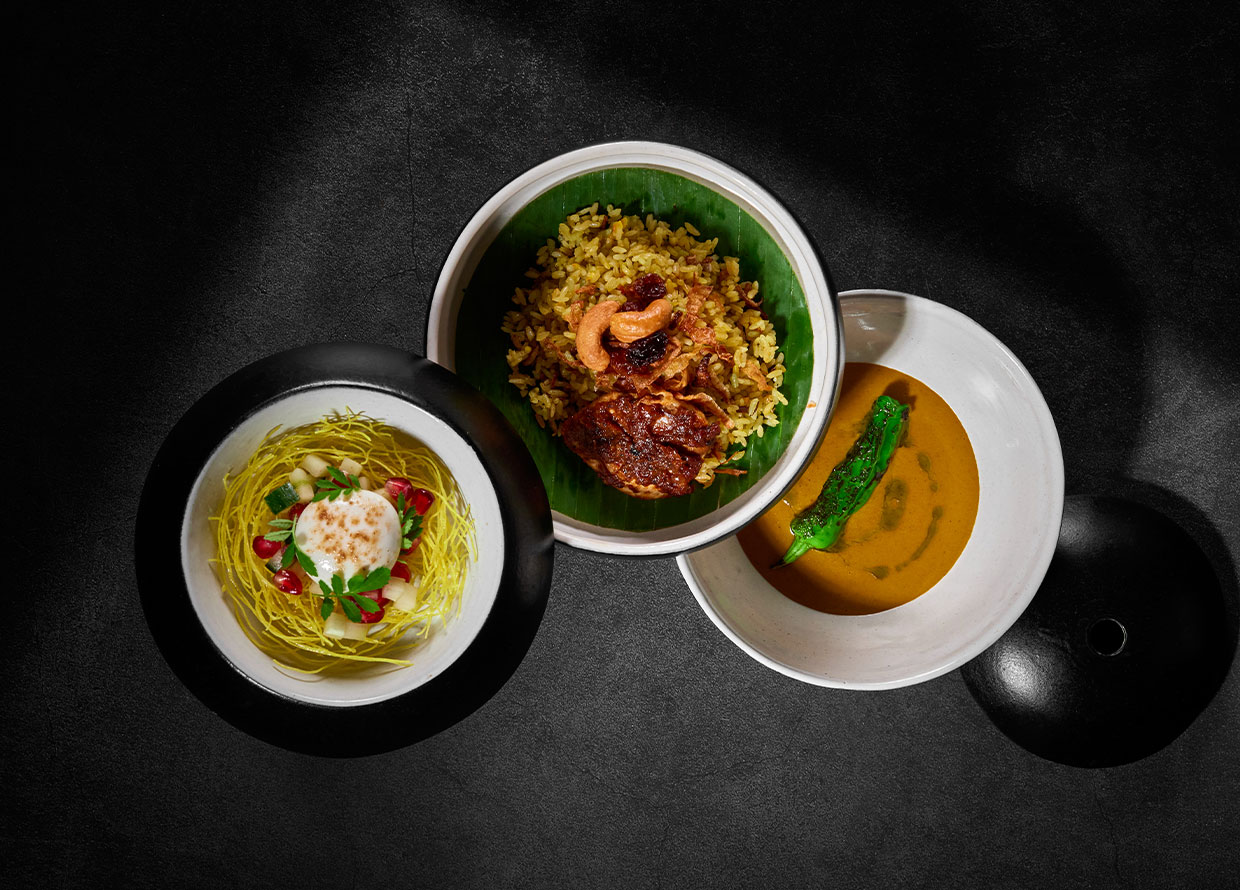 Nadodi needs no introduction to avid gourmands in Malaysia and across the region. Having earned a spot on Asia's 50 Best Restaurants 51-100 List from 2021 to 2023, the restaurant is esteemed for its refined South Indian cuisine that draws culinary influences from Kerala, Tamil Nadu and Sri Lanka. 
Now under the helm of Chef Yavhin Siri—a second-generation Malaysian with strong Sri Lankan and Malayali roots—Nadodi continues to reinvent itself by presenting familiar flavours in novel ways while staying true to traditional techniques passed down through generations. Its two latest menus exemplify this, taking cue from the chef's mixed cultural background and childhood memories. 
We recently indulged in the 'Nostalgia' degustation for dinner, walking right down Chef Yavhin's memory lane that's marked by rich colours and spices. Read all about our experience below.
THE TRIO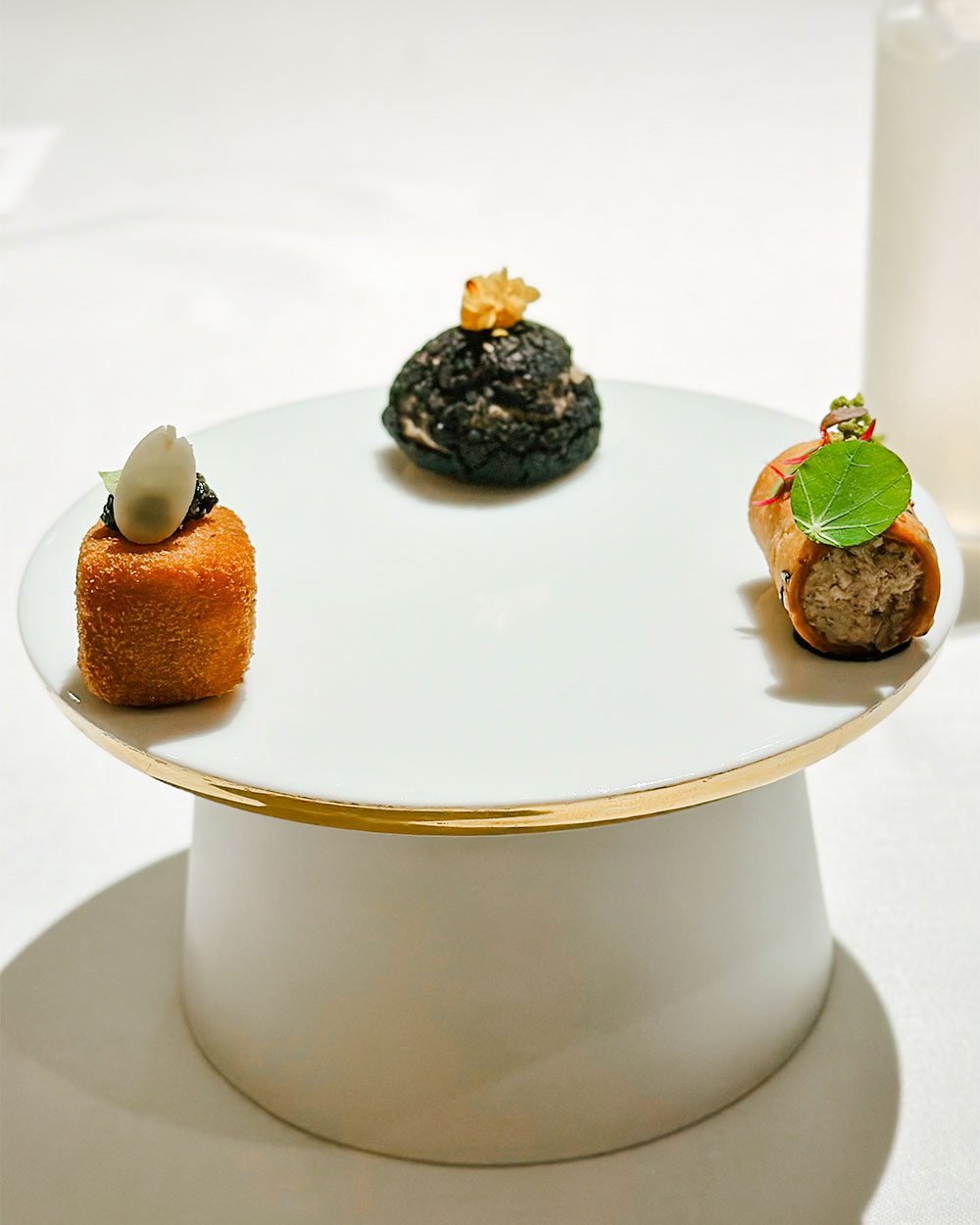 Starting off our meal was a delightful amuse bouche of fennel and cumin shortcrust murukku with date laddu. The first course followed, presenting us with a trio consisting of an Ambuthiyal Roll with sour tuna curry, spicy chutney and brindle berries; a Chettinad Choux with morel and button mushroom and truffle mousse with passion fruit gel; and Ponggal & Caviar, made with rice soaked in almond milk. Each morsel represents Sri Lanka, Tamil Nadu and Kerala respectively, showcasing the unique flavours and food culture of the three regions. 
STREET STAPLES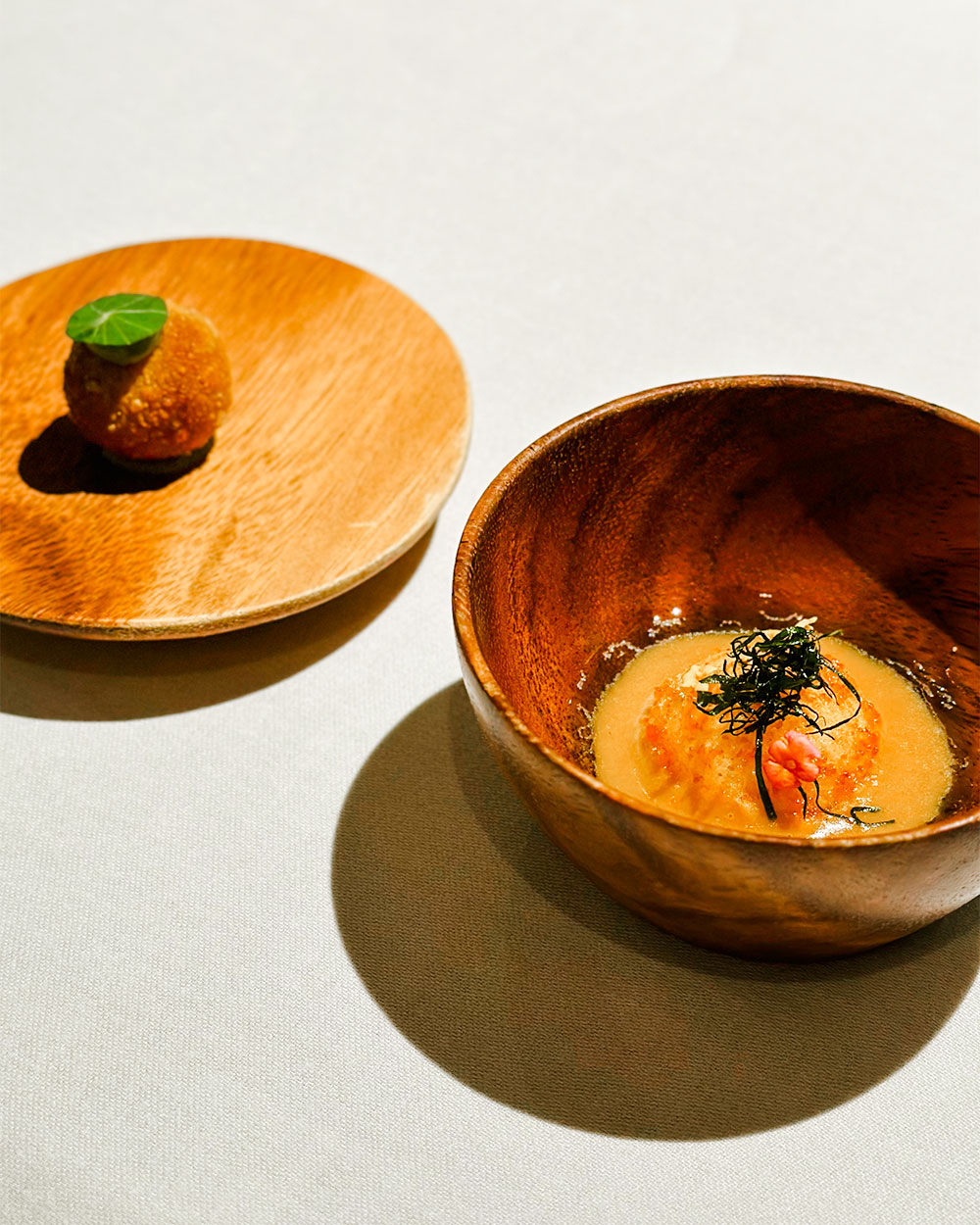 Next were the Street Staples, a duo of Idi and Sambar with ginger chutney and curry leaf oil; and the Prawn Fritter, a sesame dough filled with prawns cooked in ground spices. The former is a popular breakfast and mid-day dish found across South India, whereas the latter is a nod to Chef Yavhin's Malaysian heritage. Both seemed simple in execution yet rewardingly delicious, warming up the palate with a bit of heat. 
"YESTERDAY"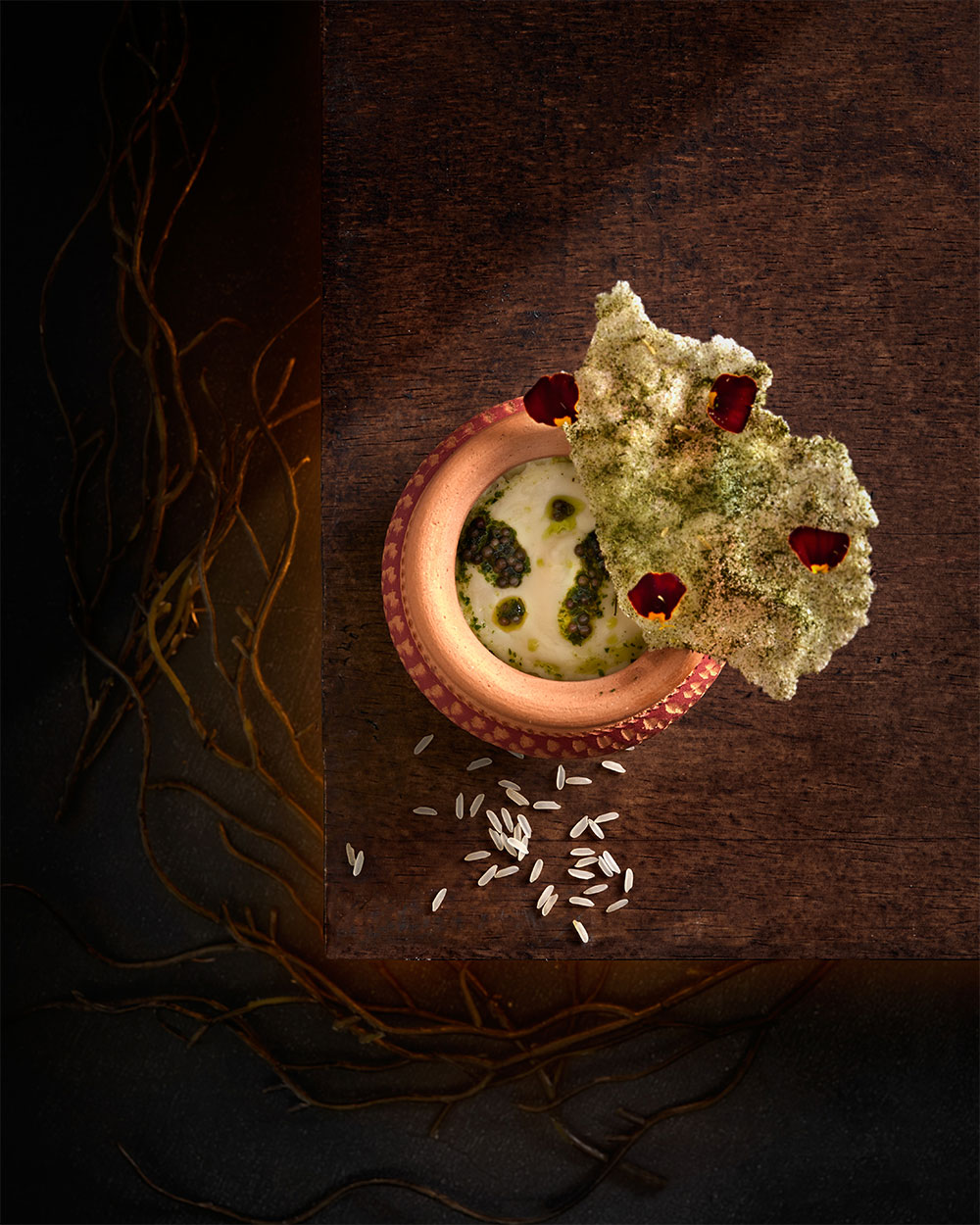 The ensuing course, Yesterday, was made with steeped rice and buttermilk espuma layered with moor milagai crumble, dried shallots and gooseberry pickle topped with dried fish crackers dusted with coriander powder. A humble breakfast dish that's popular in Tamilnadu, Nadodi's version once again showcased its finesse in elevating a well-loved classic treat.
SURF GARDEN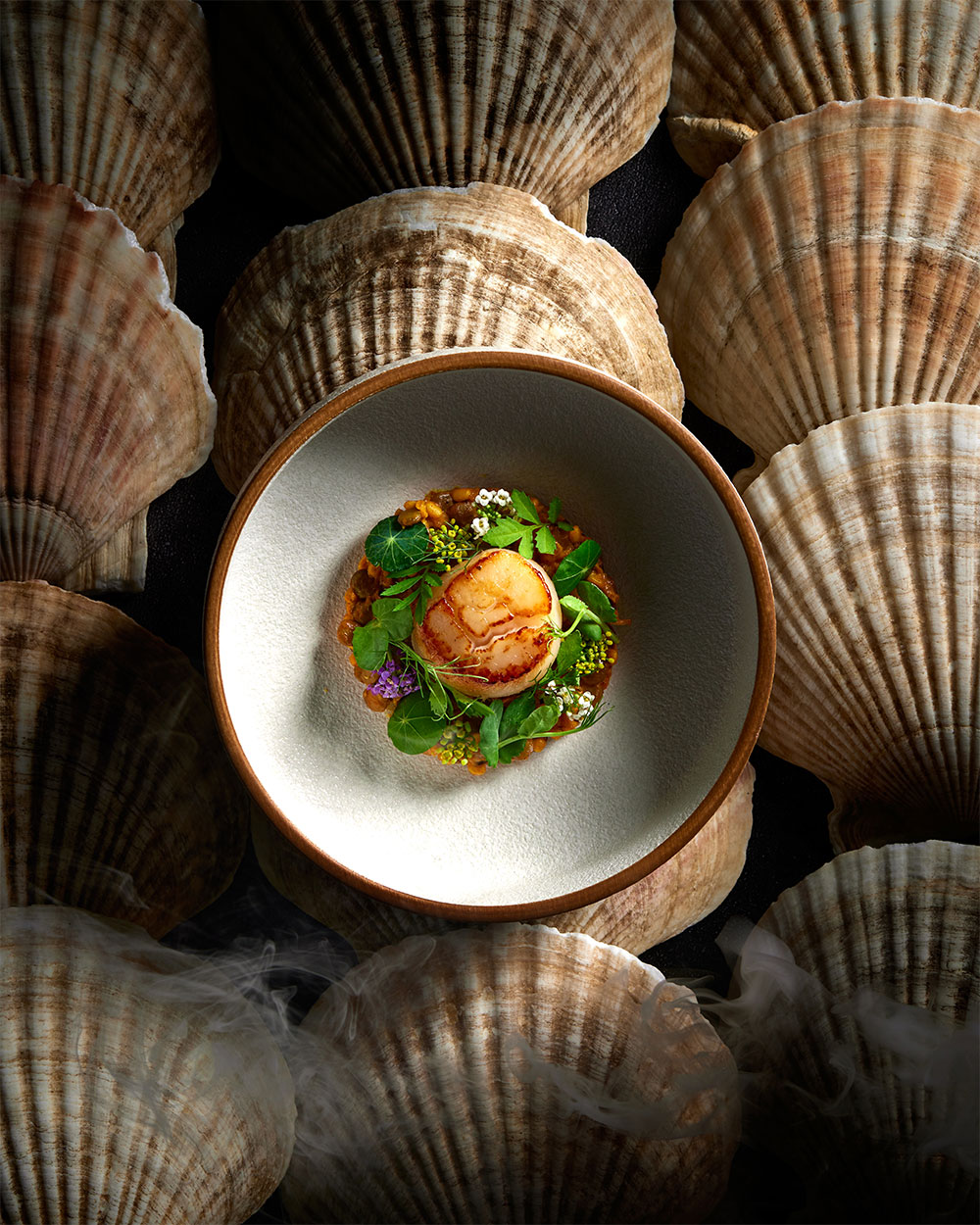 Surf Garden turned out to be one of our favourite dishes of the night, featuring fresh Sanriku Coast Scallops brushed with an apple and clam reduction and beautifully garnished with microgreens from Cameron Highlands. It's accompanied by Beluga lentil varai, consisting of lentils and sugar snap peas—Nadodi's take on the Jaffna Tamil dish. The combination of tart, earthy and mineral flavours worked well together, making for a complex yet harmonious dish. 
ANTENNAE-TO-TAIL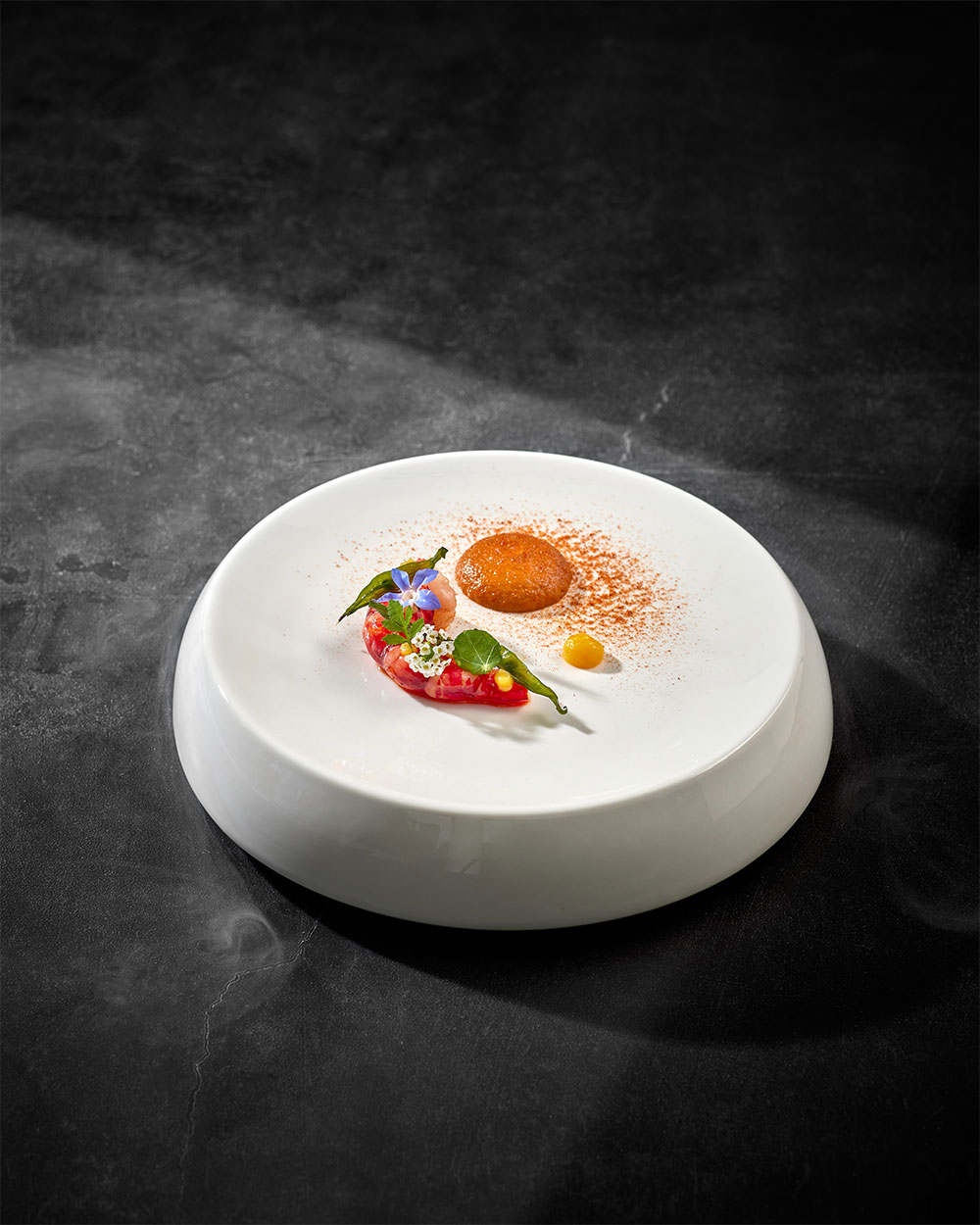 Antennae-to-Tail marked the midpoint of the meal, consisting of charcoal-grilled carabineros served with a thovaiyal (lobster bisque) made from its head and shells, in line with the restaurant's zero-waste efforts. It was paired with fried kesum (a familiar herb found in local laksa dishes) and calamansi gel to balance out the rich seafood flavours. 
CRABSOME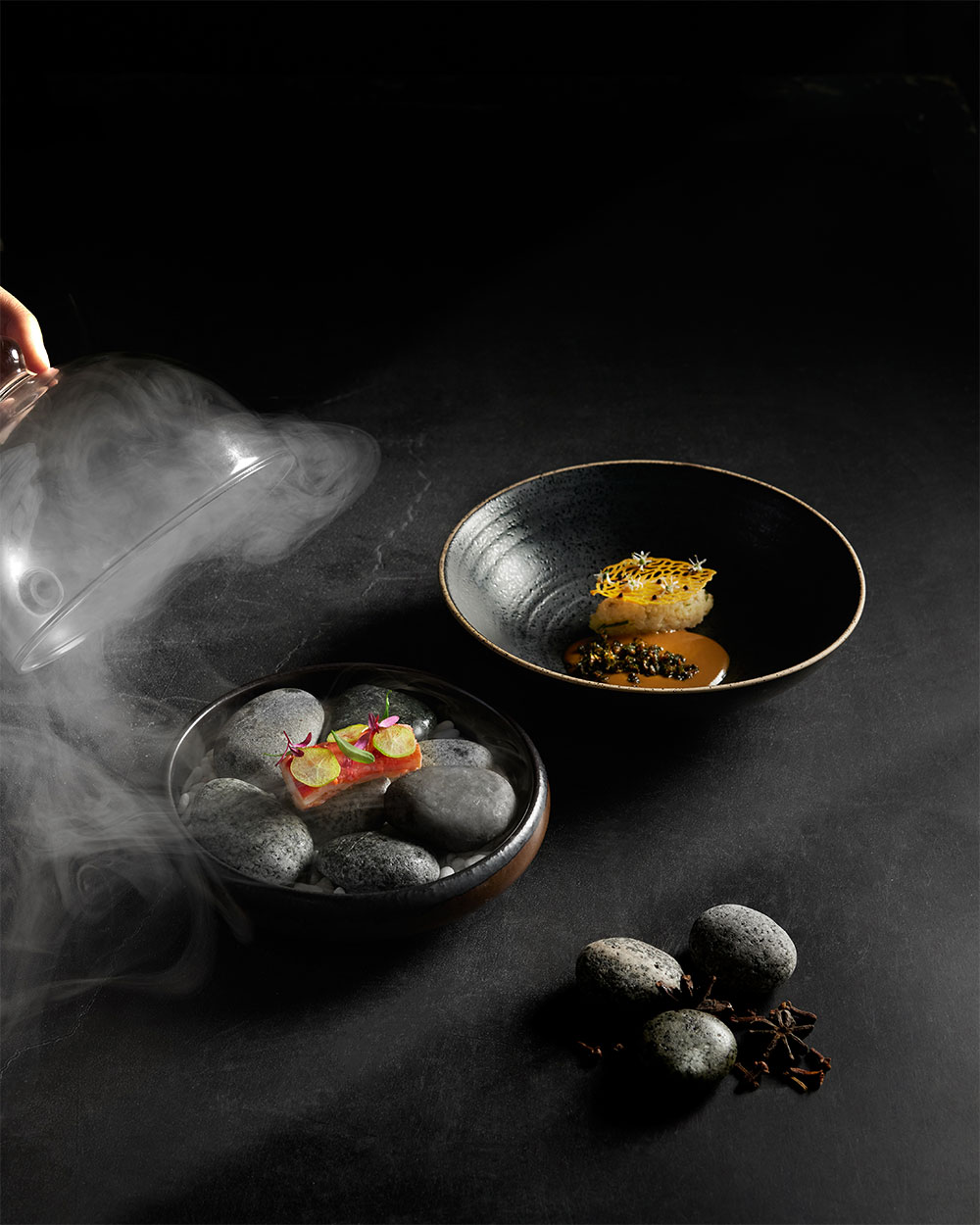 The sixth course was Crabsome, which arrived in two separate plates. The first presented rava upma served with a side of crab curry, whilst an Alaskan king crab garnished with pickled jicama sat on the other, arriving in a cloche filled with smoke. Paying homage to ingredients commonly found in Kerala, Tamil Nadu and Sri Lanka, the flavours and textures of this two-part dish proved satisfying to the senses. 
BETEL FISH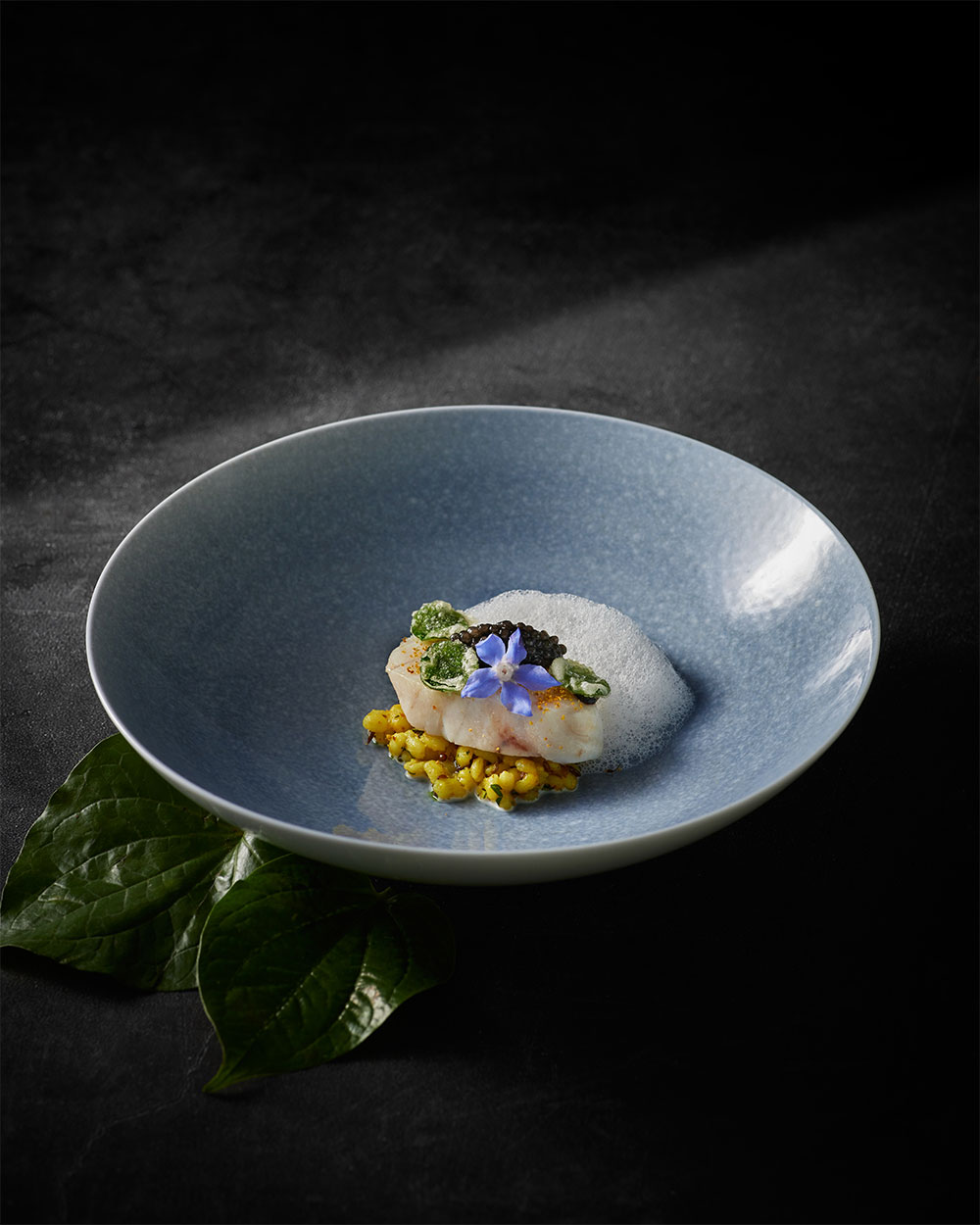 Then came the Betel Fish, a threadfin (a type of local saltwater fish) cooked in a coconut stew called ishtu that's familiar among the Malayali people. The fish is further garnished with fried wild betel leaves and Baerii caviar, served alongside barley cooked in tamarind and spices. Its meat was fresh and firm, with a subtly spicy kick from the accompanying condiments.
BREAK A NECK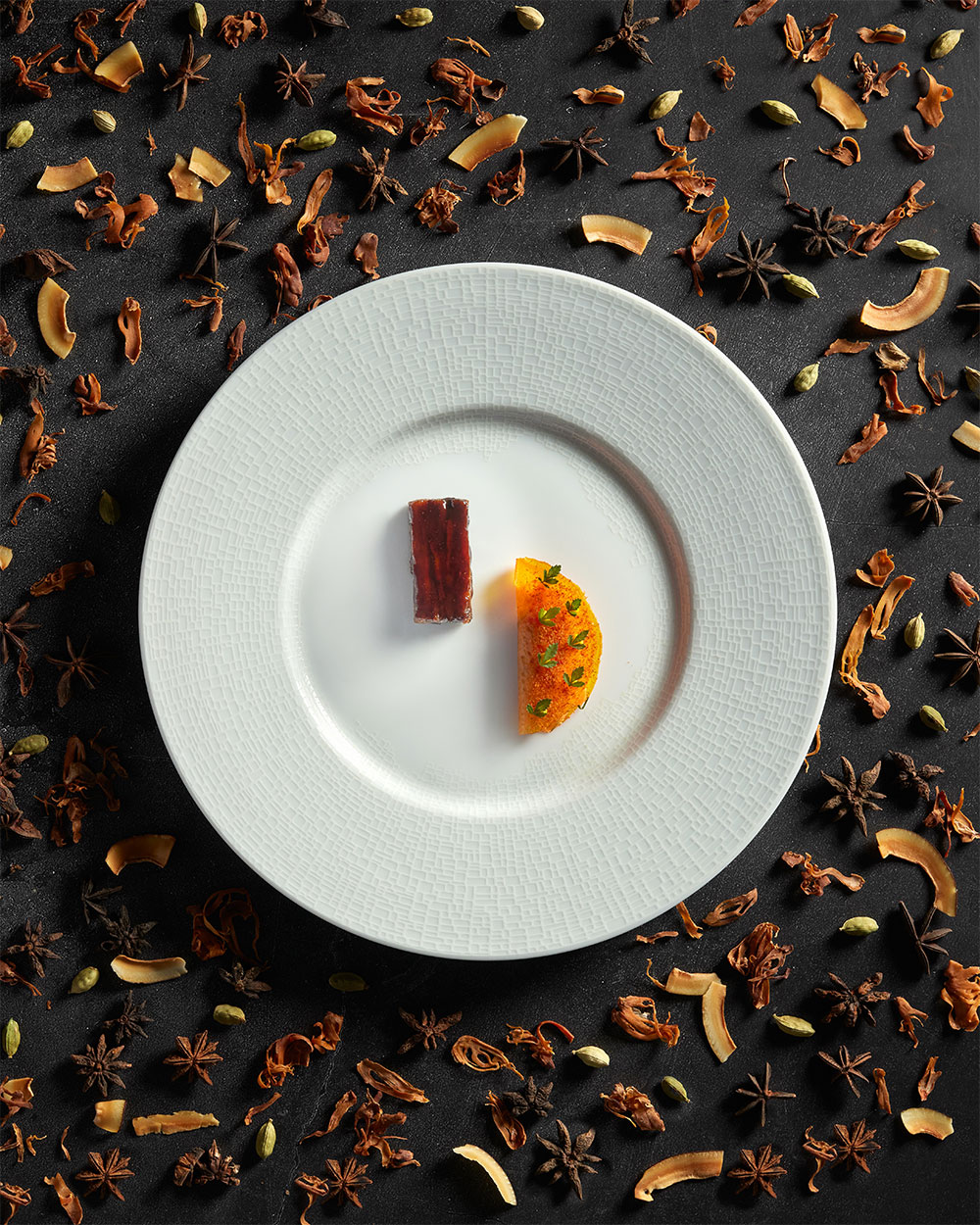 Break A Neck broke away from the previous seafood courses, presenting a pressed lamb neck braised in a reduced bone stock and served with carrot and saffron purée, a carrot poriyal, foie gras and lamb fat. The contrast of textures and flavours was interesting, to say the least—demonstrating a bold progression in the menu. 
NOMAD'S GLOBE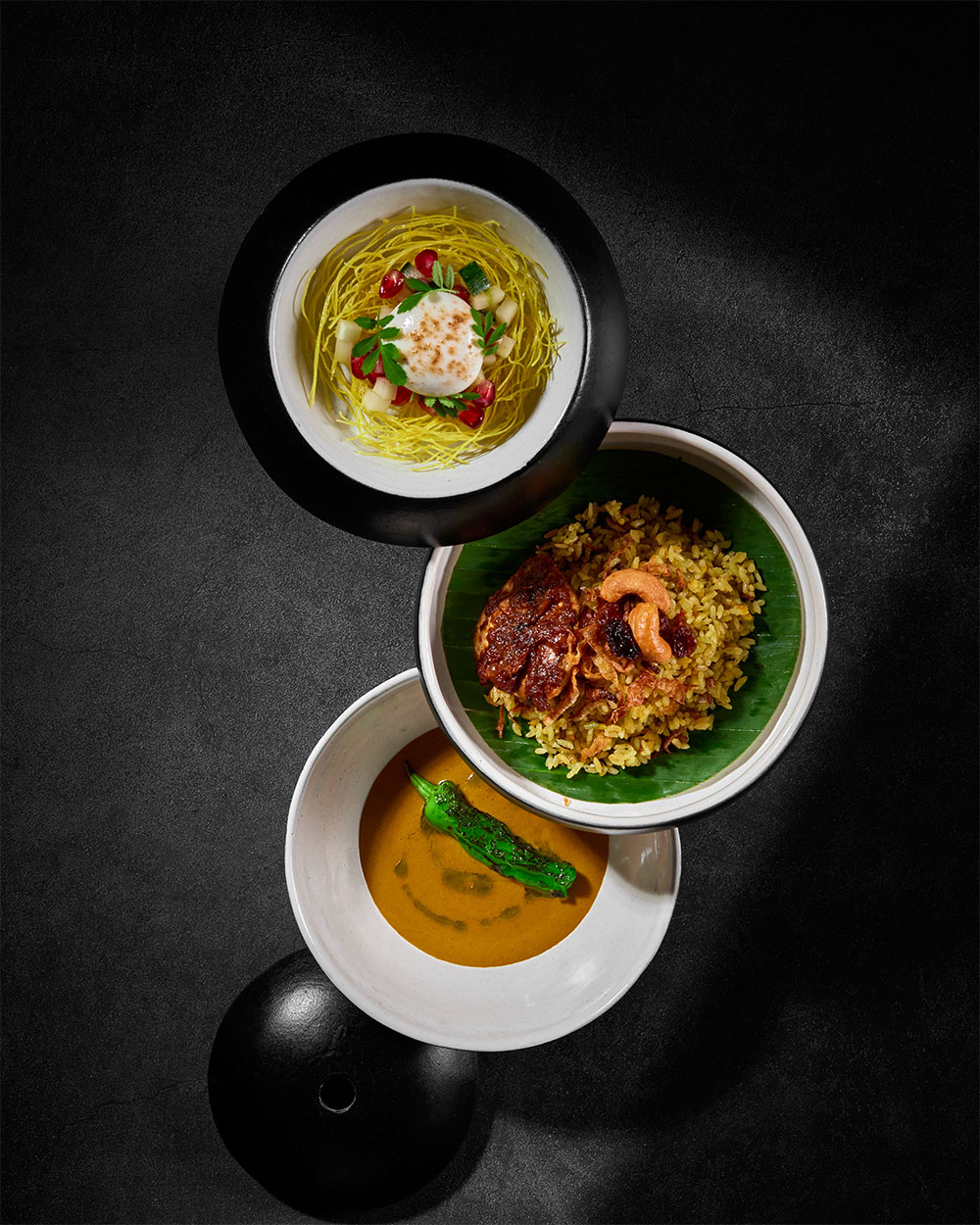 Nadodi's signature Nomad's Globe dish—a trio consisting of short grain rice biryani with saffron murukku, a side of cashew and mint salna, and tempered kyuri patchadi—was packed with flavours that danced gracefully on the palate. The result was neither too heavy nor too cloying as some versions elsewhere may be, but simply perfect. 
PALM TREES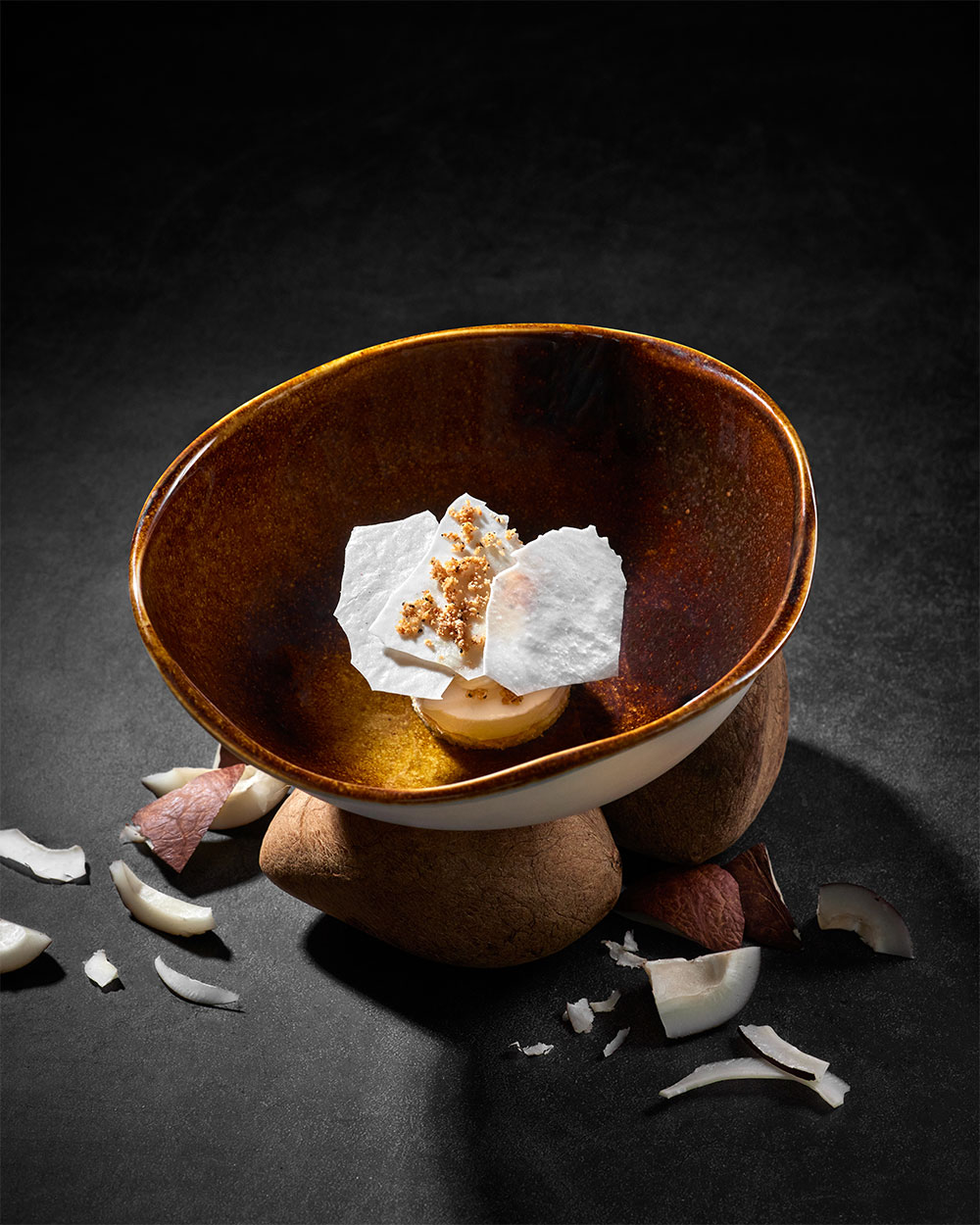 For the final dessert, we were served a homage to palm trees—a common tree found in both India and Malaysia. The dessert has a bottom layer made of kopara (dried coconut); a middle layer of sea coconut cream and fresh sea coconuts; and a third layer of toddy (palm wine) ice cream finished with palm crackling for garnish and texture. To sum it up in one word: sublime.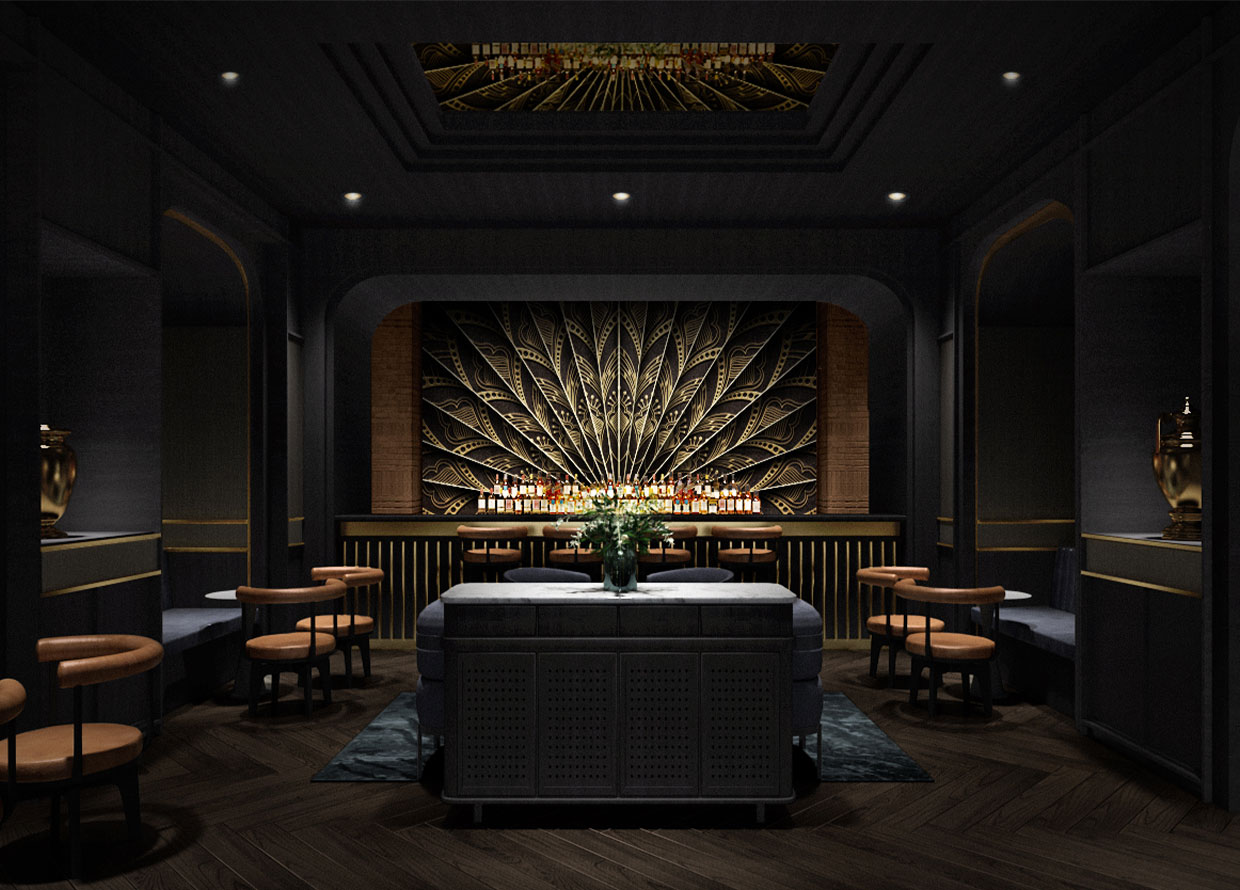 As we'd expect from one of the country's most noteworthy restaurants, Nadodi did not disappoint—from the quality of food to the story behind the dishes and the meticulous service throughout our meal. With the team preparing for its big move to Four Seasons Kuala Lumpur next month, we look forward to more exciting and innovative gastronomic experiences in its brand-new, sophisticated space. 
The Nostalgia menu is priced at RM790++ per pax, with optional wine pairing at an additional RM290++ or Royal Salute pairing at an additional RM200++. It will be available at Nadodi's existing location until the end of the month and at its new space beginning June 2023. 
---
NADODI
Current address: Lot 183, 1st Floor, Jalan Mayang, Off Jalan Yap Kwan Seng 50450 Kuala Lumpur
New address (opening 1 June 2023): Level 7A, Four Seasons Hotel,No 145, Jalan Ampang, 50450 Kuala Lumpur
Opening hours: 6pm to 10pm, Monday to Saturday
Contact: +6017 296 9520 | [email protected]
Website | Facebook | Instagram 
Find more food reviews here. 
| | |
| --- | --- |
| SHARE THE STORY | |
| Explore More | |