Panggung
Chinatown recently welcomed another exciting addition to its vibrant neighbourhood of bars and eateries in the form of Panggung—which takes inspiration from old-school theatres. You'll notice this right off the bat from its striking red and white signages, complemented by posters of Bruce Lee, Marlon Brando and Marilyn Monroe adorning its walls. The menu follows the theme to a T, offering film-inspired cocktails that pay homage to movies like Nightmare on Elm Street and The Godfather.
Address: 3, Jalan Balai Polis, City Centre, 50000 Kuala Lumpur
Contact: 010 943 6228
Opening hours: 5pm to 12am, Tuesday to Sunday (closed on Monday)
Bar Mizukami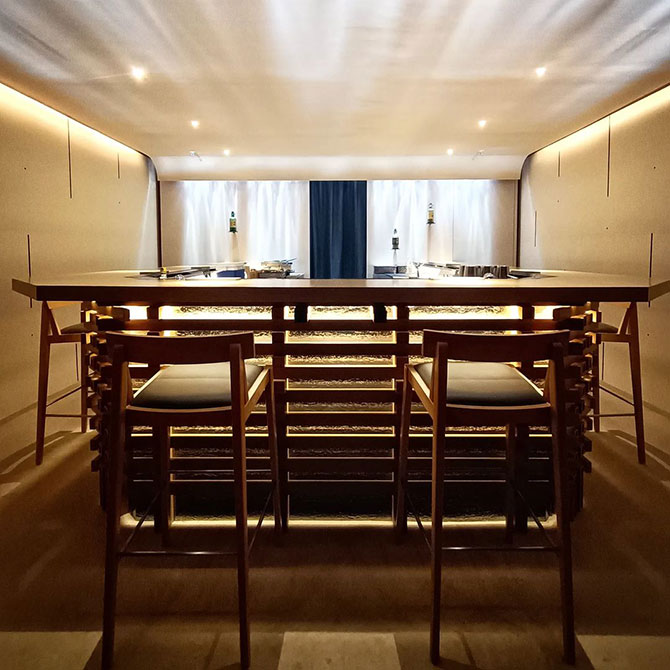 If you're an avid bar hopper in KL, you may be familiar with a certain bartender by the name of Shawn Chong. Previously of Omakase + Appreciate fame, the award-winning mixologist has been keeping himself busy with the launch of several outlets under Mizukami Collective prior to the opening of his permanent home, Bar Mizukami. Nestled at the same location where he first gained popularity, Bar Mizukami will feature only a handful of drinks on the menu—giving the spotlight to Shawn's signature omakase-style cocktails. The space has a minimalist, U-shaped design and seats only 10 guests, encouraging cordial exchanges with the bartender extraordinaire.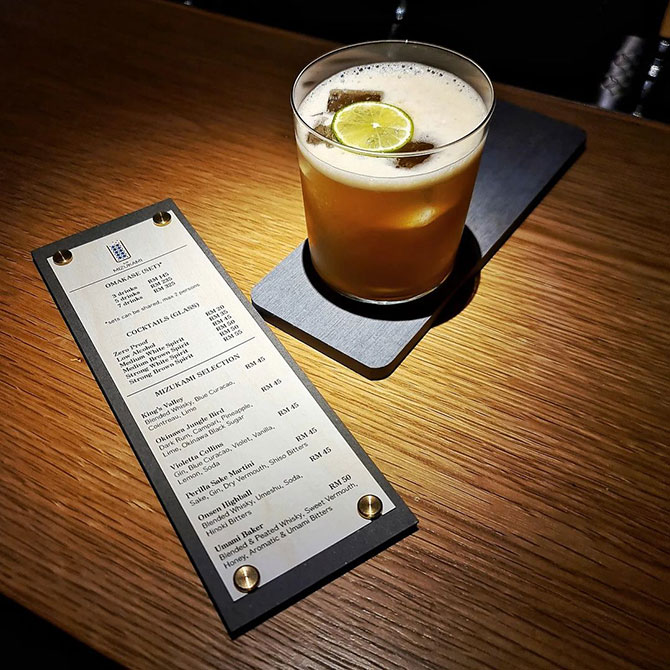 Address: Bangunan Ming Annexe, 9, Jalan Ampang, 50100 Kuala Lumpur
Contact: +6016 301 6498
Opening hours: 6pm to 12am (Tuesday to Thursday) | 5pm to 12am (Friday to Saturday)
The Rebel Penguin
View this post on Instagram
Watch out, The Rebel Penguin is here to shake up the bar scene in KL! The name is the alter ego of founder and mixologist Alvin Au Yong, who creatively puts the fun in Funkytown—aptly representing the groovy vibes of this 80s-inspired neon-lit hidden bar. Paying tribute to the decade that saw the rise of cocktails with eyebrow-raising names—think Sex On The Beach, Blue Lagoon, and Slippery Nipple—The Rebel Penguin aims to "bring back the days when bars, cocktails, and bartending were fun and where bonds are formed". In other words: come for cool cocktails, stay for a good time.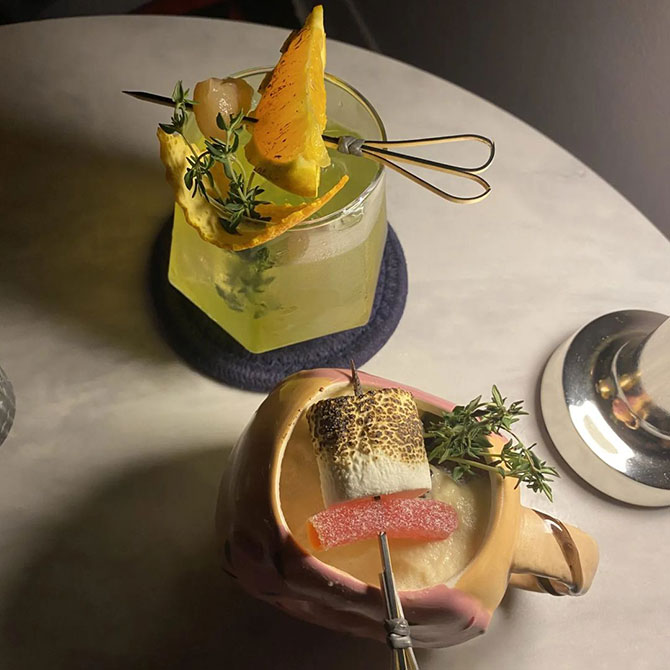 Address: Jalan Raja Chulan, Kuala Lumpur, 50200 Kuala Lumpur
Contact: +6011 2506 3313
Opening hours: 6pm to 12am, Friday & Saturday (by reservation only)
Bar Terumi
Those who prefer to enjoy their libations in a more tranquil setting will find their ideal escape in Bar Terumi, located in Paramount Garden. Also known as "The Tender Bar", the new establishment is characterised by pebble pathways, concrete walls and floors, and a standing-only long bar—which translates (almost) to a zen-like setting. Helmed by famed local female bartender Shirmy Chan, the menu features Malaysian flavours with Japanese references.
View this post on Instagram
Address:9a, Jalan 20/16, Taman Paramount, 46300 Petaling Jaya, Selangor
Opening hours:6pm to 12am, Monday to Saturday
AlcoHall by Wholly Spirits
View this post on Instagram
Tucked within Qra Arcoris Mont Kiara, AlcoHall by Wholly Spirits calls itself as a "one stop shop for all your spirits needs". Whether you're looking for an instant pick-me-up or buying a bottle (or three) to bring home, the fully-stocked bar is well-equipped for both. The cocktail menu includes a range of timeless classics including Old Fashioned and Martini, along with keto-friendly versions. Alternatively, try the craft beer or ask for an off-menu creation!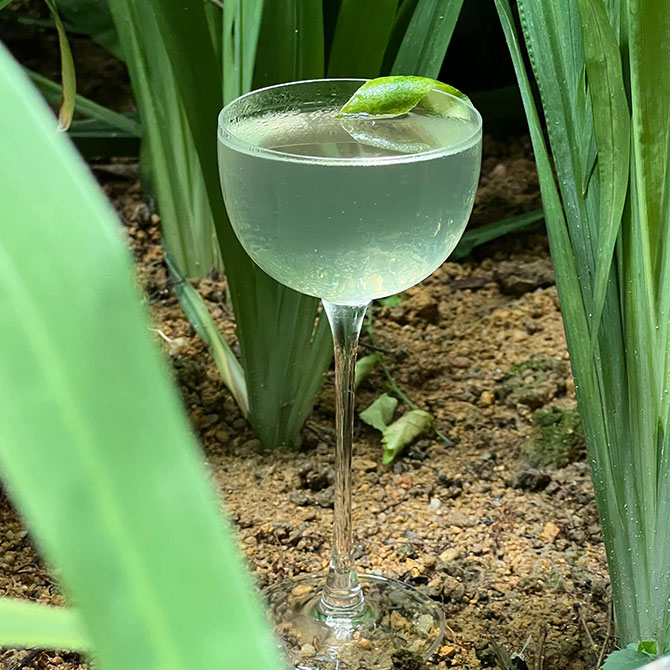 Address: Qra Arcoris, Lot LG5-1 & LG5-3A, Lower Ground 5 Level, Arcoris, 10, Jalan Kiara, Mont Kiara, 50480 Kuala Lumpur
Opening hours:1.30pm to 10pm, Monday to Thursday | 12pm to 12am, Friday to Sunday
Penrose 
View this post on Instagram
Helmed by mixologist Jon Lee, Penrose is yet another new bar gracing Chinatown. Opening right next to Wildflowers, it serves elevated classic cocktails in a sophisticated space fitting only 25 pax. The bar's concept stems from the five-fold symmetry, which it encapsulates into the five-compound liquid structure making up practically all cocktails—alcohol, dilution, body, flavour, and taste. Expect a decent selection of highballs, sours, and spirit-forward cocktails presented in clean, aesthetically pleasing formats. 
View this post on Instagram
Address: 149, Jalan Petaling, City Centre, 50000 Kuala Lumpur
Opening hours: 6pm to 12am, Wednesdays to Sundays
Hybrid KL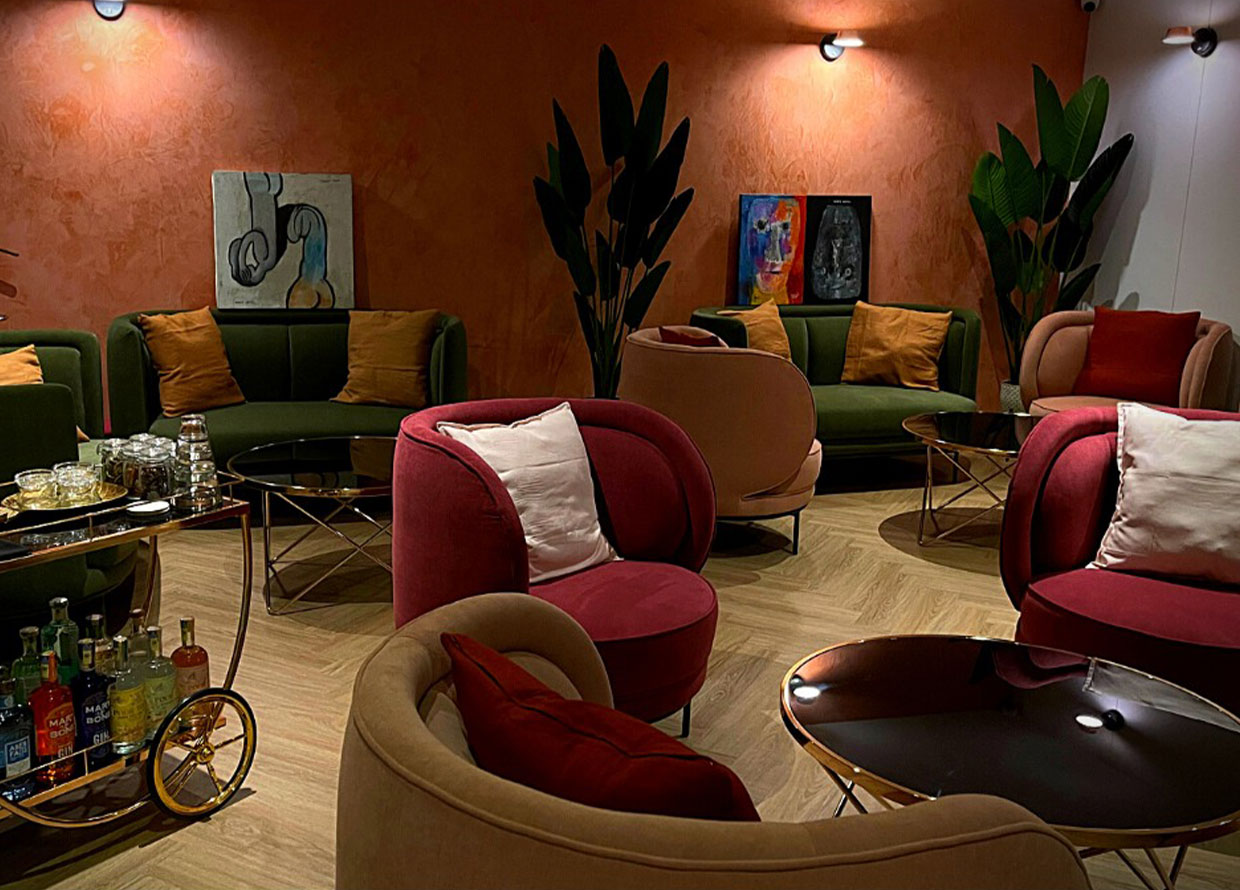 Although Changkat is known for its bustling nightlife, Hybrid marks the spot for those seeking a more laid-back ambiance. Established by Ben Ng of Drinks Alliance (also Mish Mash and Dram & Leaf in Penang), Hybrid is a bar/lounge (a hybrid of both—as its name implies) that's shaking up the scene in KL. The space is made up of three different sections, namely The Living Room, The Hemingway (cigar room), and The Speyside. What sets it apart menu-wise is its gin selection, which uses house-made tonics. The whisky selection here is also impressive, carrying a number of boutique labels to delight new and seasoned drinkers alike. 
View this post on Instagram
Address: Level 3A, Wisma Noble Land, Jalan Changkat Ceylon, 50200 Kuala Lumpur
Opening hours: 4pm to 12am, Tuesdays to Saturdays