Food + Drink
A Michelin star dining experience with Chef Alfredo Russo at The St. Regis Kuala Lumpur
Modern Italian fine-dining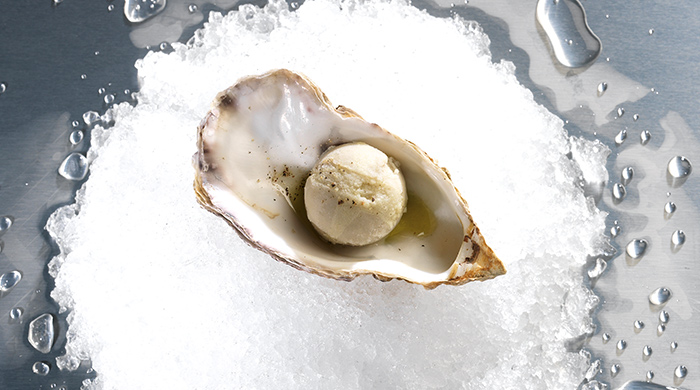 How would you imagine oyster ice cream to be like? Who would even think of serving oysters in an ice cream form? Michelin-star Chef Alfredo Russo did and it certainly had people talking, heads turning and creating an insatiable appetite for more. After all, this is the man who, with his talent and eye for reinventing the familiar into something unlike any, opened a restaurant inside a royal palace. Dolce Stil Novo is one of Italy's most renowned restaurants and Russo left it for a bit to play Guest Chef at The Brasserie of The St. Regis Kuala Lumpur for this weekend only.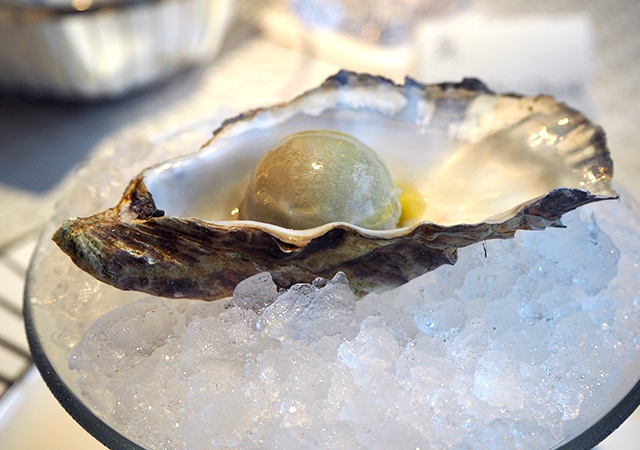 Whether you choose the 4-course lunch or the 6-course dinner, rest assured that Russo's signature oyster ice cream will be part of the menu as the appetiser. Served elegantly in its shell, it was the highlight of my evening and it was only the first course! Truly akin to the creamy consistency of ice cream (he uses an ice cream maker and the same process to make sorbet), the flavour was intense, refreshing and intensely fresh at the same time. I suspect the addition of olive oil added to its smoothness.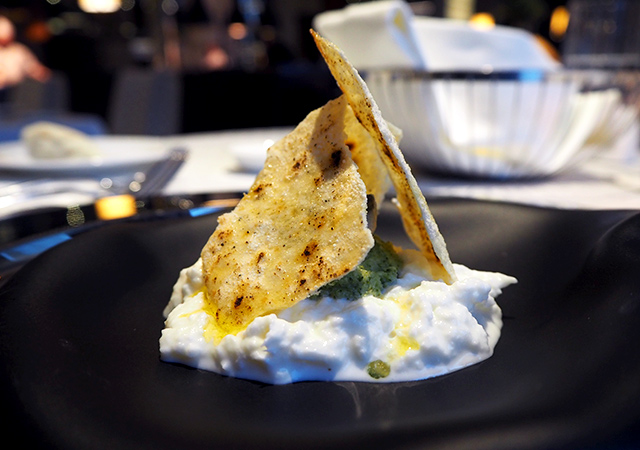 Next up on the dinner menu was the Mozzarella with broccoli puree, garlic olive oil and crispy bread, and it was utterly light, fluffy and sophisticatedly plated. Eat each individual item and it'll either be slightly bland or too strong in flavour and thus, that's the beauty of this dish. Swipe them all in one spoonful and everything falls into place. A good follow-up dish to cleanse the palate from the first appetiser.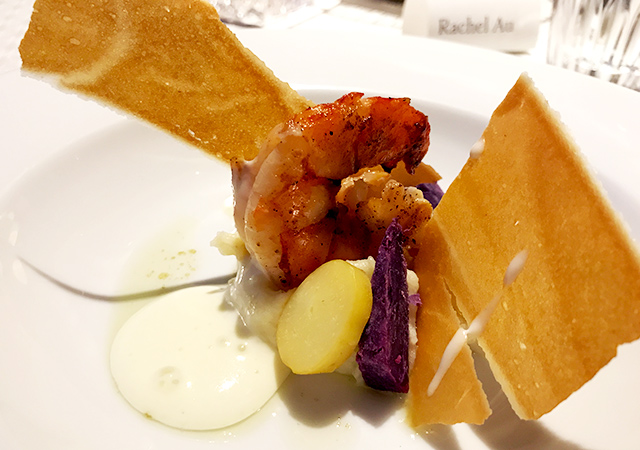 The Roasted prawns (although this should be singular as per the serving given) with trio of potatoes was by far one of my absolute favourites for the night. The flesh was succulent and savoury, blending well with the light cream sauce. The trio of potatoes was interpreted as potato pieces, sweet potato pieces and mash. Lovely and I had wished for more.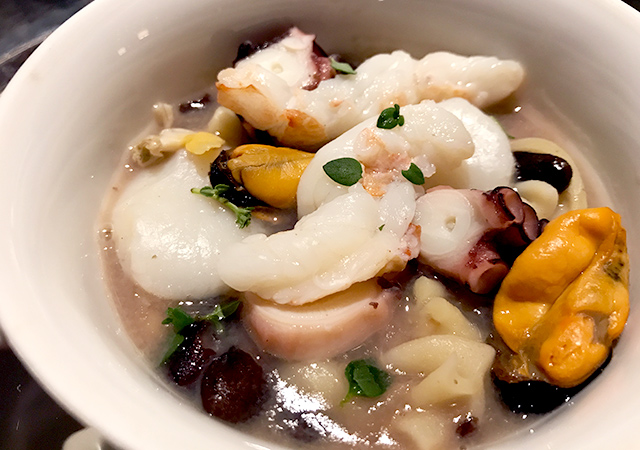 If I had a ranking of my favourite items of the 6-course dinner menu, the next two are towards the bottom. Don't get me wrong. It's simply due to personal preferences. From mussels to prawns to octopus, the Lightly spicy "broken" pasta and beans with seafood featured a generous variety and portion. While it was a heartwarming bowl of soup, the red kidney beans soon took over the reins—and I'm not a fan of beans.
As I made my way down the menu, it seemed Russo is a tease. He starts out strong then gentle and then, the intensity picks up again. He's playful but that's what keeps you on the edge of your seat, or should I say palate.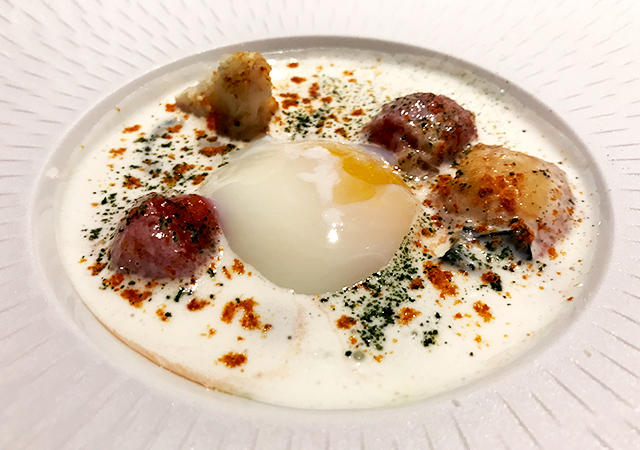 The Egg with tomato, fresh basil and pecorino cheese, to me, was a curation of some of Italy's popular ingredients. It reminded me of a pizza in a different form and I wondered if that was the inspiration. I don't have the answer, unfortunately. If you're a fan of strong cheese, this is a dish swimming in it. The tomatoes too were so, so fresh and so, so juicy. It was all very much rich and explosive on the taste buds.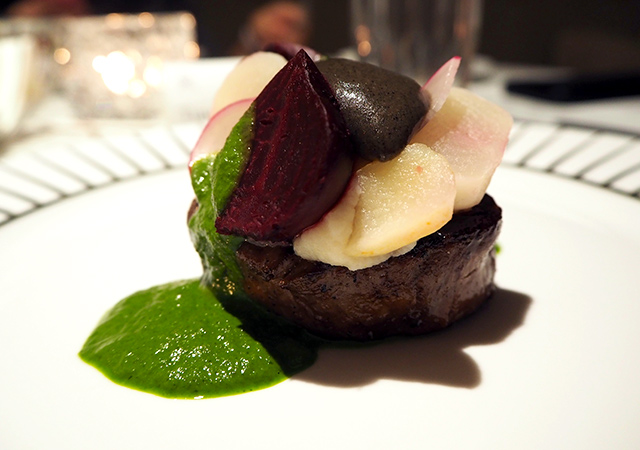 I finally arrived at the main course—Wagyu beef escalope with beets, radishes and black truffle. Things simmered down a little here except for the excitement of one upbeet ingredient. That's not a typo. Rather than the truffle or the beef itself, the beets left its mark on everything it touched and if you're not particularly appreciative of beetroots, you might be slightly unsure of this dish, like me. The Wagyu, however, was beautiful.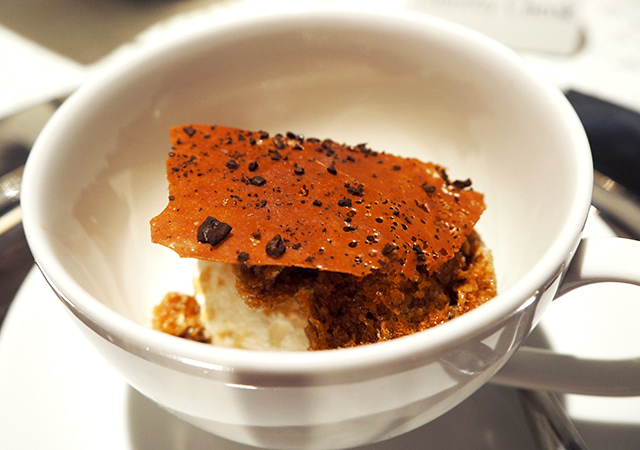 After a palatable joyride, and despite my pleasantly stuffed stomach, it was time for dessert and there were two of them. (There's always space for dessert.) Between the Coffee granita with cream and Creamy ricotta cheese and citrus parfait, the former gets my immediate thumbs up. The bittersweet coffee granita is a very Italian semi-frozen dessert where I feel the use of the wrong coffee could mess it up, and this definitely featured a perfect cuppa. The citrus parfait, on the other hand, had a dollop of very tangy sorbet at its centre, graceful plating and delectable cake bites. What a way to cleanse off all preceding flavours to end the night's sensory journey on a refreshing note. 'Till we meet again, Chef Alfredo Russo.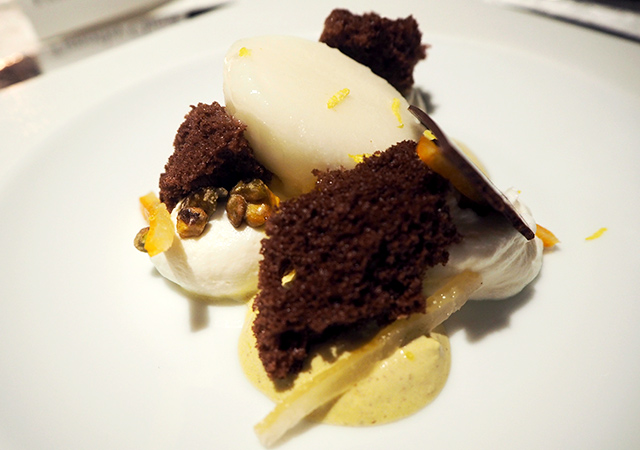 The 4-course lunch is priced at RM338 nett (or RM438 nett with wine pairing) and is available on 1 and 2 September.
The 6-course dinner is priced at RM438 nett (or RM588 nett with wine pairing) and is available from 31 August to 2 September.
For more information or to make a reservation, contact 03 2727 6666 or email [email protected]
Related stories:
Three-Michelin starred chef and MasterChef Asia judge Bruno Menard on his food philosophy
Babe: Malaysia's first restaurant by a Michelin-starred chef
| | |
| --- | --- |
| SHARE THE STORY | |
| Explore More | |